Fighters from the US-backed Syrian Democratic Forces launched an offensive this past weekend to oust ISIS from its last remaining enclave in Syria.
Freelance photographer Gabriel Chaim has been embedded with these fighters for five months as they go town to town, street by street, building by building, reclaiming territory from the militant group.
And it's been the most harrowing embed of his career.
"Many times, we were surrounded by ISIS fighters," said Chaim, a war photographer and filmmaker who has been covering the Syrian conflict since 2013. "The fiercest one was in Susa in September last year, at the beginning of the offensive. (ISIS) surrounded us for five hours.
"I have seen my life pass before my eyes many times here."
Chaim is among the journalists, including CNN's Ben Wedeman, who have been covering ISIS' last stand in Syria.
The last ISIS stronghold is in the eastern Syrian town of Baghouz Al-Fawqani. A senior SDF commander, speaking to CNN on condition of anonymity, said February 1 that ISIS' territory — which once stretched from western Syria to the outskirts of Baghdad — was down to just four square kilometers (1.5 square miles).
But ISIS has dug in, and what once commanders thought would take days could maybe take longer.
"I can only compare it to the end of the operation to liberate the old (Iraqi) city of Mosul, where ISIS was using all of the fighting methods on hand: suicide bombs, car bombs, IEDs. Now they will also do everything to stop the SDF soldiers from getting close to them," Chaim said in an email interview with CNN.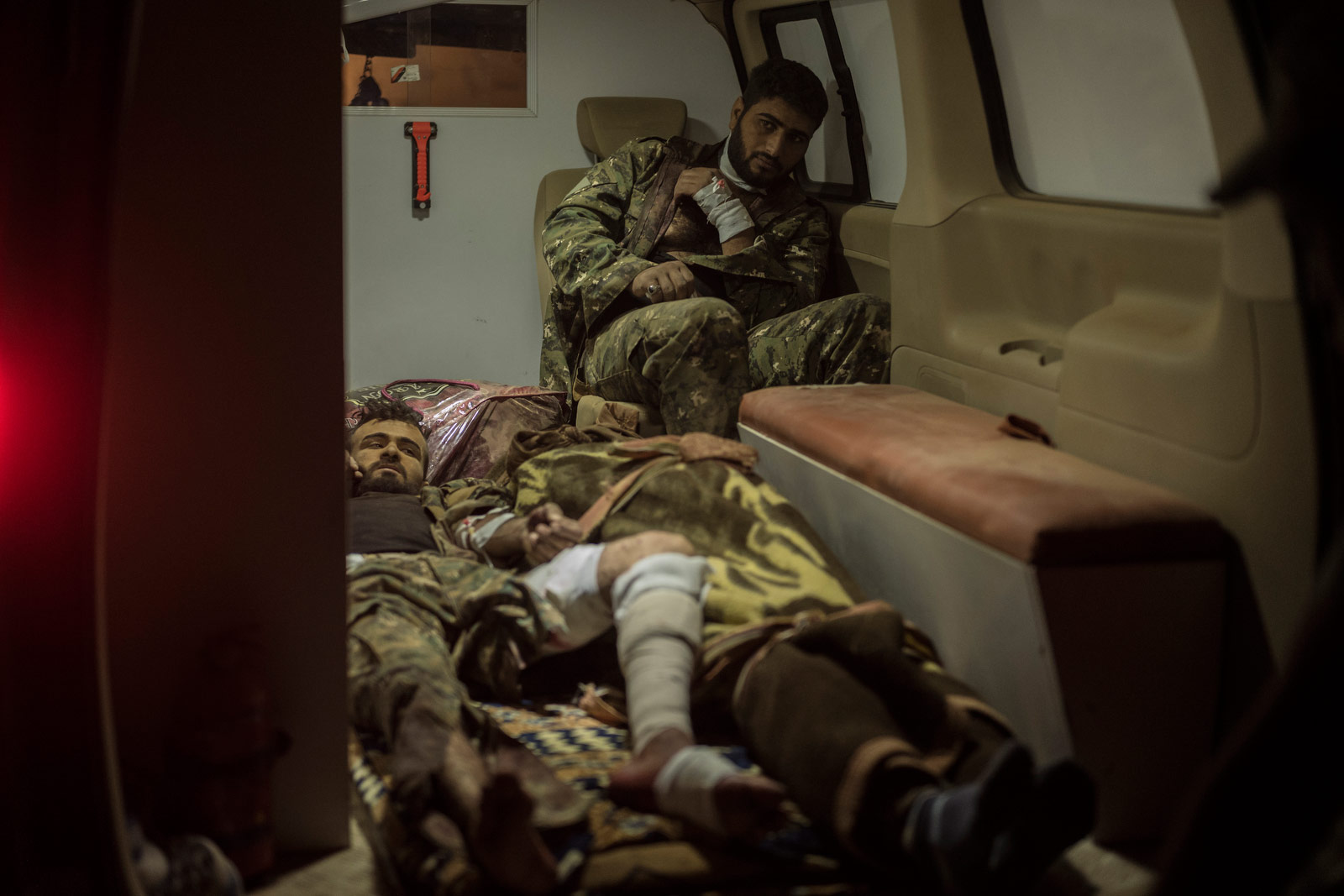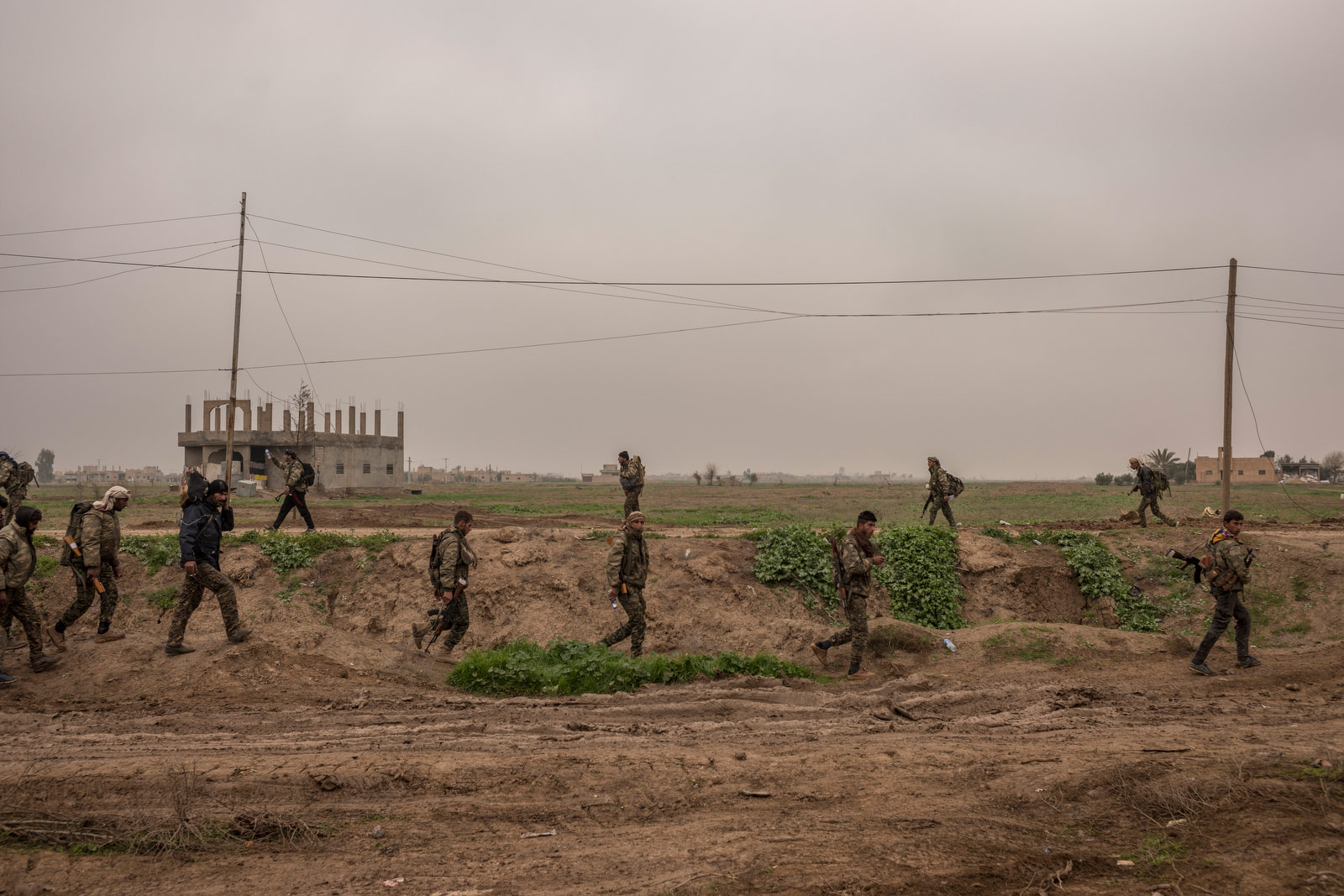 For the past five months, Chaim has watched soldiers liberate various towns and villages in eastern Syria. But the cost has been high.
"Many friends I made, I lost," he said. "This is one of the hardest things to cope with when being embedded for a long time. You make friends and you bond in combat; they become like family to you."
The soldiers who have been fighting through a rough winter are tired and exhausted, Chaim said, but they are also motivated at the idea that the end may be near.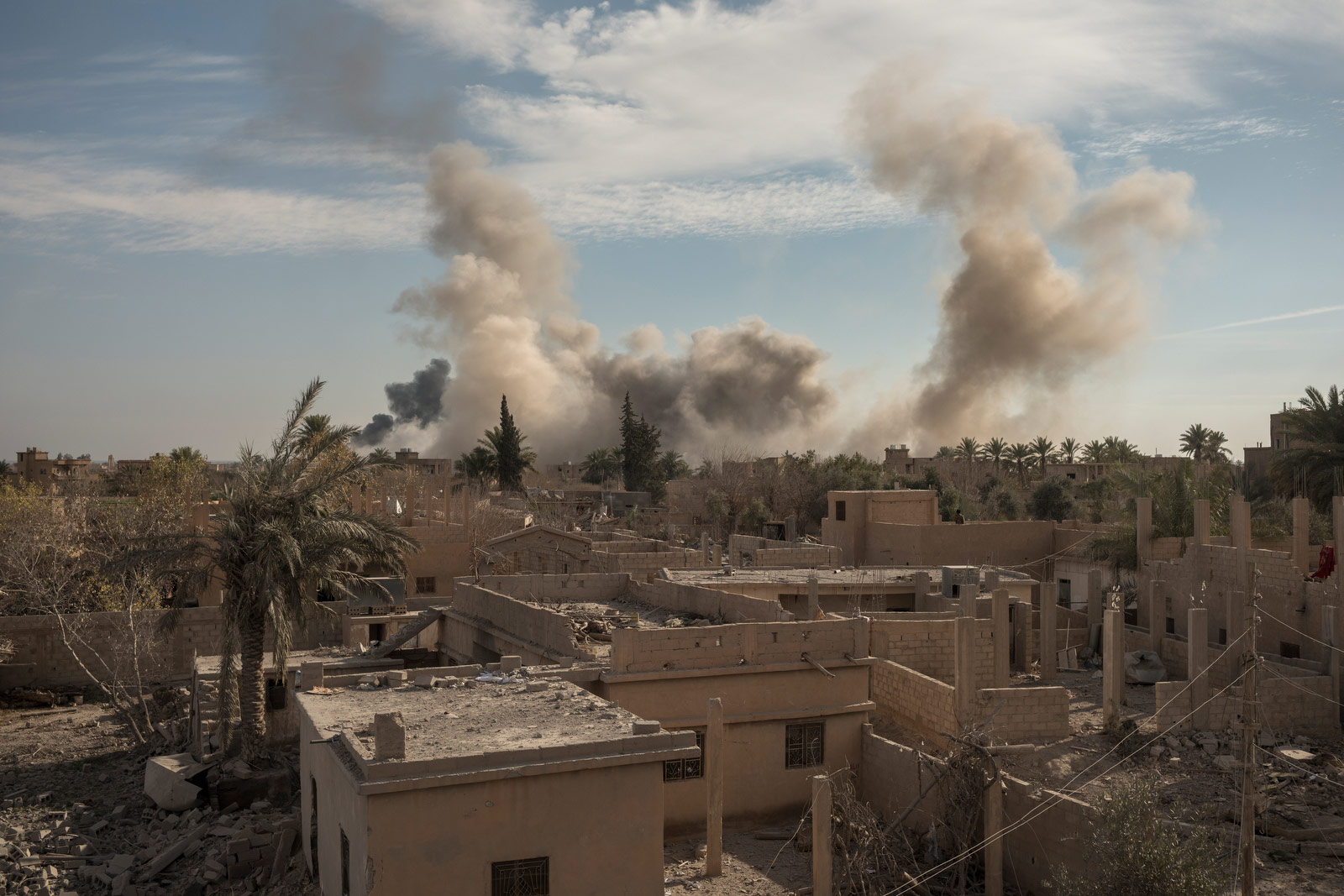 The cost of the war isn't measured only in blood. The towns, now liberated, are in shambles.
"It is inconceivable that such a small place has been completely flattened," Chaim said. "Some places like Hajin and Marashida had big houses, for big families, but (now) everything's gone.
"Civilians who were living in hell under ISIS' control come back to yet another hell."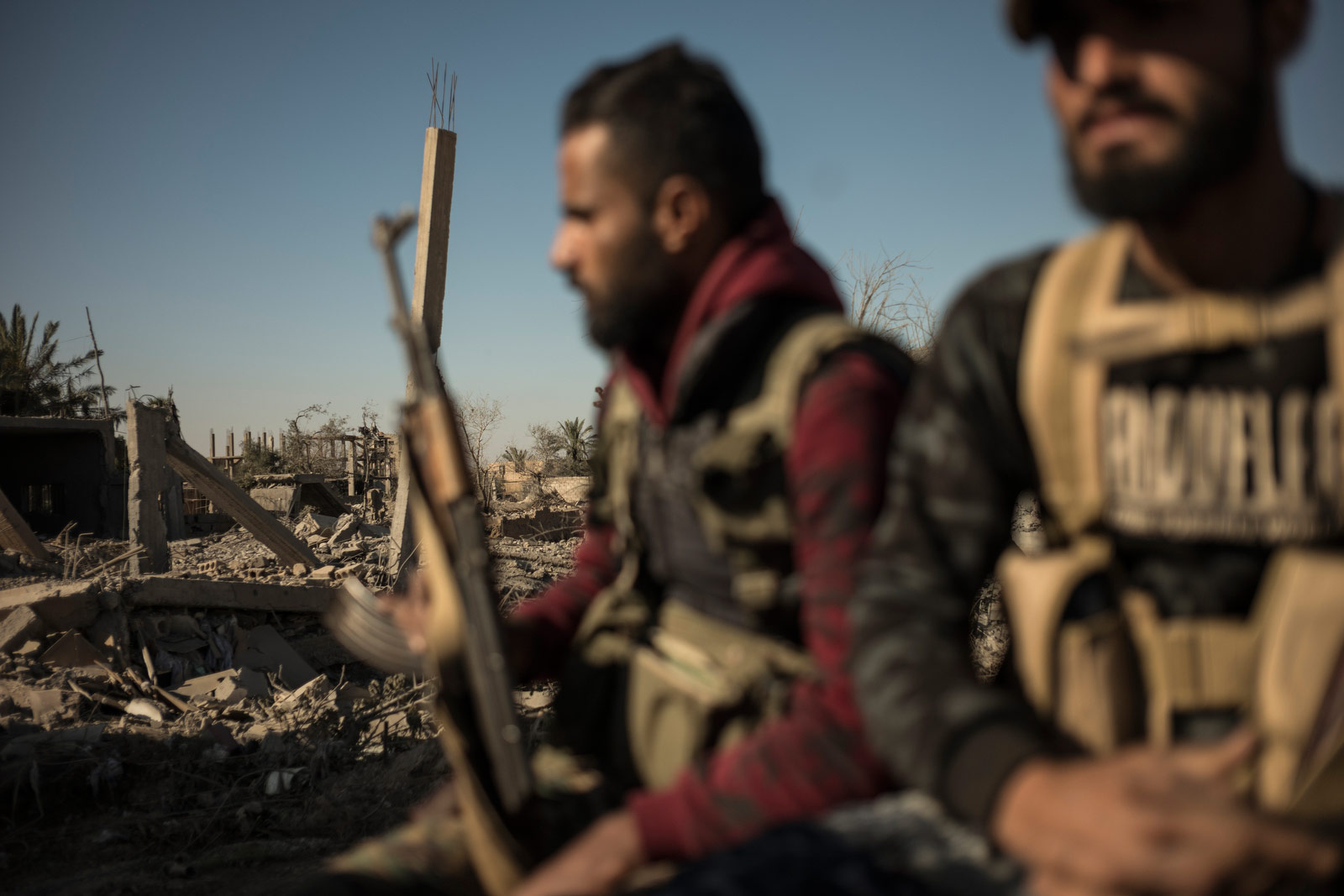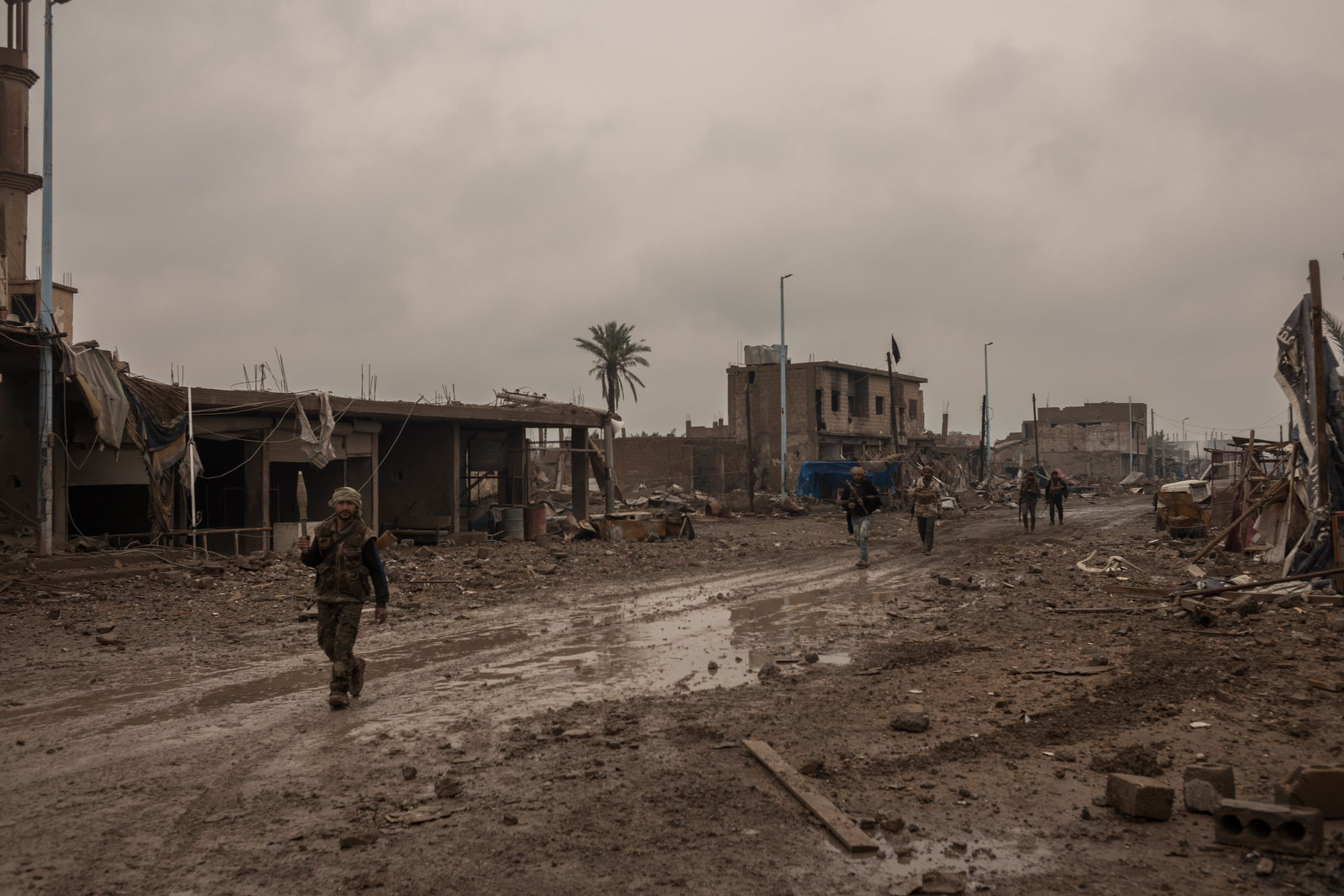 Since December, thousands of people — mostly women, children and the elderly — have been able to flee the ISIS-controlled areas. But thousands more remain inside its shrinking enclave.
Chaim hasn't seen many of them while embedded with the SDF, as civilians are not allowed to flee through the front lines.
"The few I did encounter were all starving," he said. "ISIS uses them as human shields and prevents them from leaving. They have been under siege, so (they) have no food or water."
It's been a dangerous assignment, but Chaim says it's important to tell Syria's story, to "show the reality of thousands of forgotten people, living in deprivation, not knowing if they will survive and live to see another day."
"I don't wish on anyone to see what I have seen, but on the other hand, people must know about the real life, the real world. People must stop thinking just about themselves and looking through life through their own experience only. The world is not as beautiful as we want to believe it is."