Budapest, Hungary — You can spot the museum from a mile off — its giant metal Star of David spectacularly suspended between two towers, just off a busy road in Budapest's rundown Eighth District.
From the outside, the $18 million House of Fates Holocaust museum is a magnificent concrete and glass structure glinting in the autumn sunshine. Inside, it's a different story.
Though it was completed three years ago, the museum remains empty. The cafeteria tables are still wrapped in plastic and the coffee machine has never been switched on.
The building's gleaming turnstiles are yet to welcome a single visitor as debate rages over the exhibition that will fill its vast rooms.
The conflict is part of a growing unease among some Hungarian Jews and international scholars that the right-wing government — led by strongman Prime Minister Viktor Orbán — is whitewashing the country's role in the Holocaust.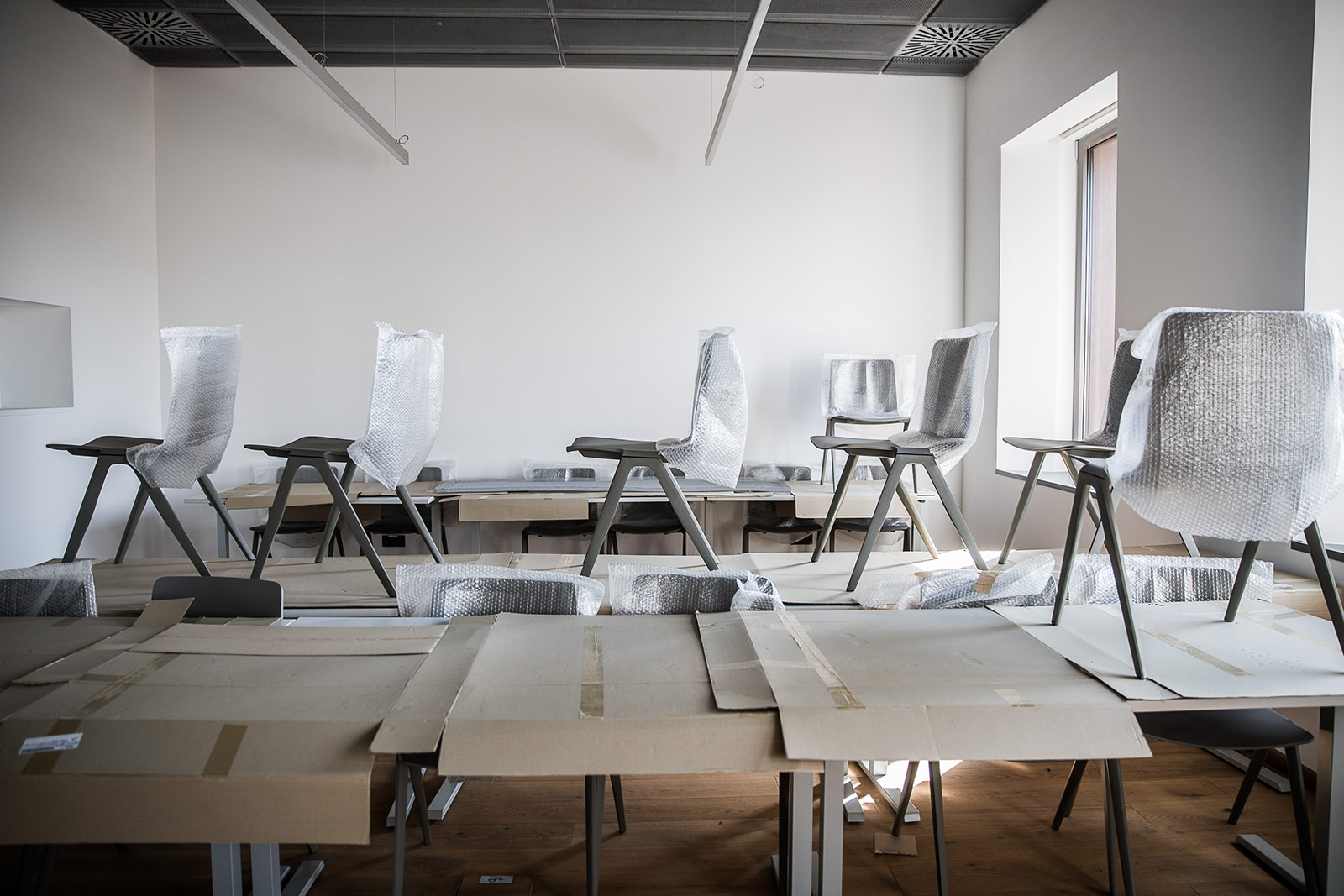 And with Orbán currently under fire from the European Union over crackdowns on democratic institutions, his government's portrayal of Hungary's past reveals much about how it sees its future.
Government officials first floated the House of Fates back in 2013, with the aim of telling Hungary's Holocaust history primarily through the stories of child survivors and victims. The ambitious plan was to complete the museum the following year, in time for the 70th anniversary of the Holocaust in 2014.
But the project has all but ground to a halt amid concerns from leading Holocaust scholars that the House of Fates will downplay Hungary's role in the deportation and persecution of Jews.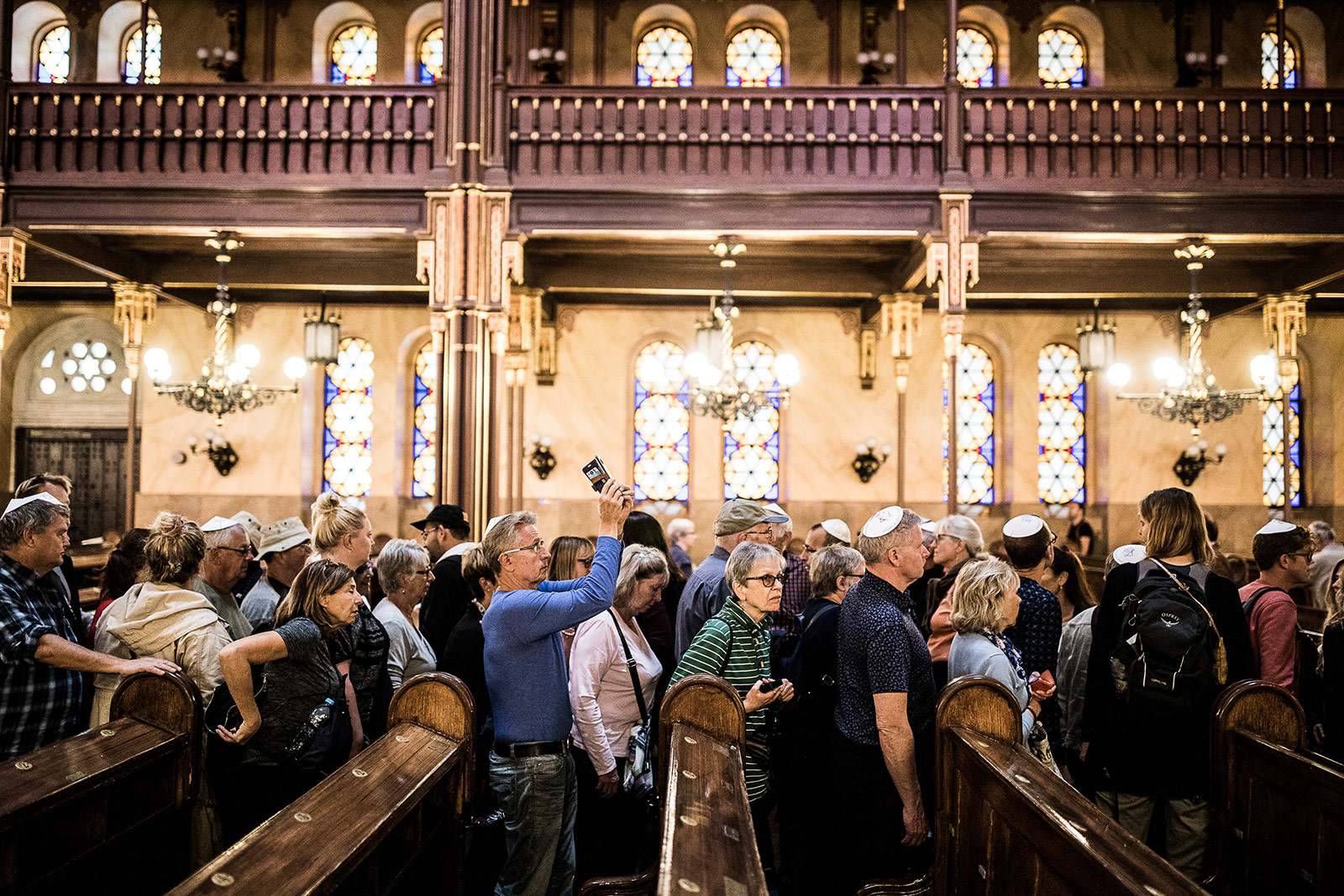 The destruction of Hungarian Jewry as 'an exclusively German crime'
In 1944, the deportation of Jews in German-occupied Hungary to Auschwitz began, with hundreds of thousands sent to their deaths in the space of weeks. By the end of the Holocaust, according to Yad Vashem, some 565,000 Hungarian Jews had been murdered. Today, the country has a Jewish population of around 100,000 according to the Institute for Jewish Policy Research.
Some scholars say the House of Fates fails to adequately address the role played by Hungarian authorities and the wider society both in the lead-up to and during this deportation.
The controversy comes at a delicate time for Orbán. His populist Fidesz Party swept into power in 2010, and most recently won a landslide victory again in April this year. But his anti-migrant policies, which proved popular in Hungary, have also been blasted by the EU.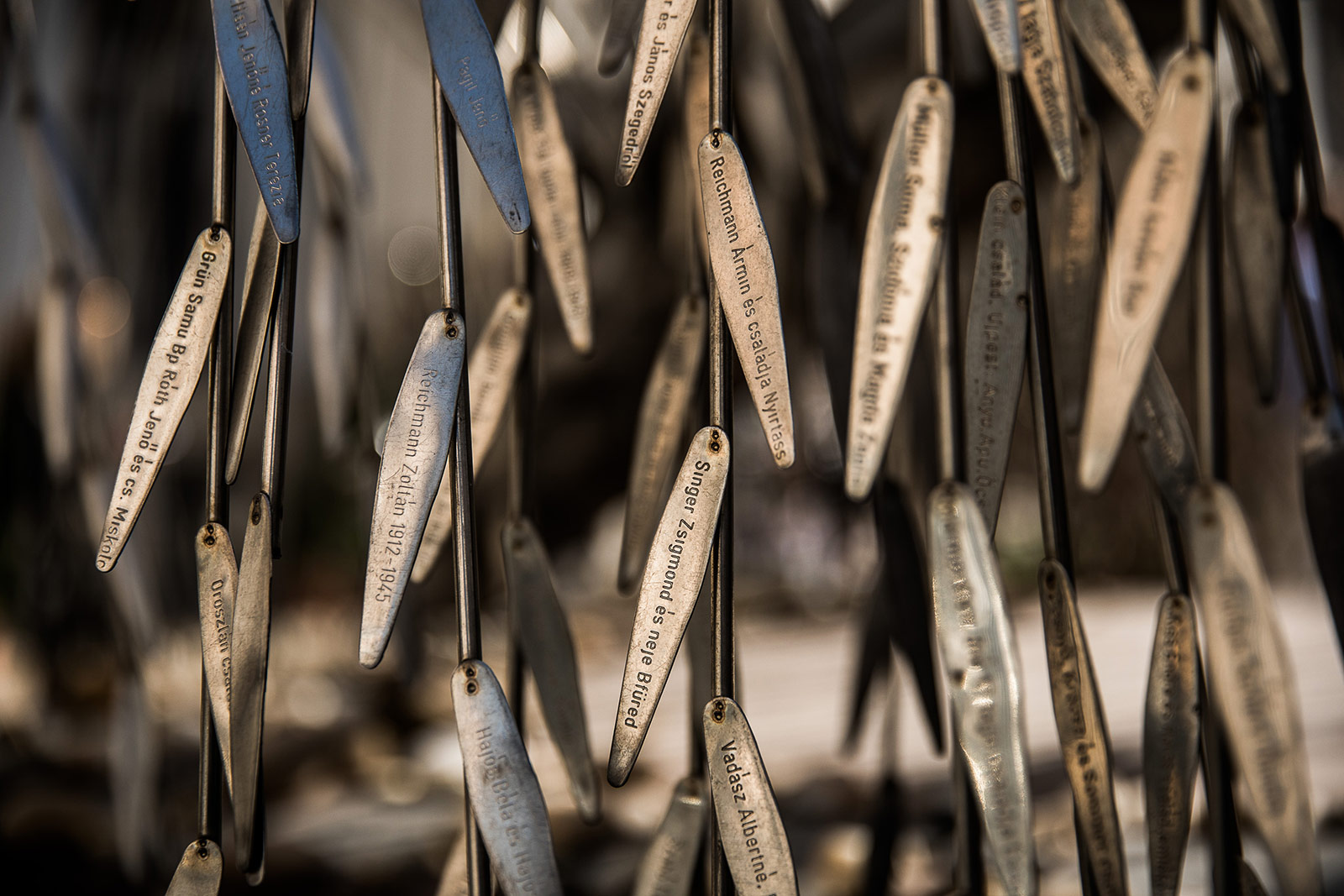 In response, Orbán has vowed to protect Hungary's borders from the "pro-migrant forces" of the EU. Some historians warn that Hungary's nationalist rhetoric is also coloring its view of history.
"There is a strong trend in Hungary today to present the destruction of Hungarian Jewry during the Holocaust as an exclusively German crime and, except for a small group of Hungarian thugs, to ignore the role and responsibility of the Hungarian authorities and society," wrote the director of Yad Vashem Libraries, Dr. Robert Rozett, in a lengthy statement about the institution's concerns.
He said that "visitors to the House of Fates are to be shown and taught that, except for a tiny, criminal and fanatic minority, the citizens of Hungary were essentially blameless for what was inflicted upon their Jewish neighbors."
He's not alone in thinking this. The International Holocaust Remembrance Alliance (IHRA) and the United States Holocaust Memorial Museum in Washington are also alarmed by the museum's apparently "distorting" view of history.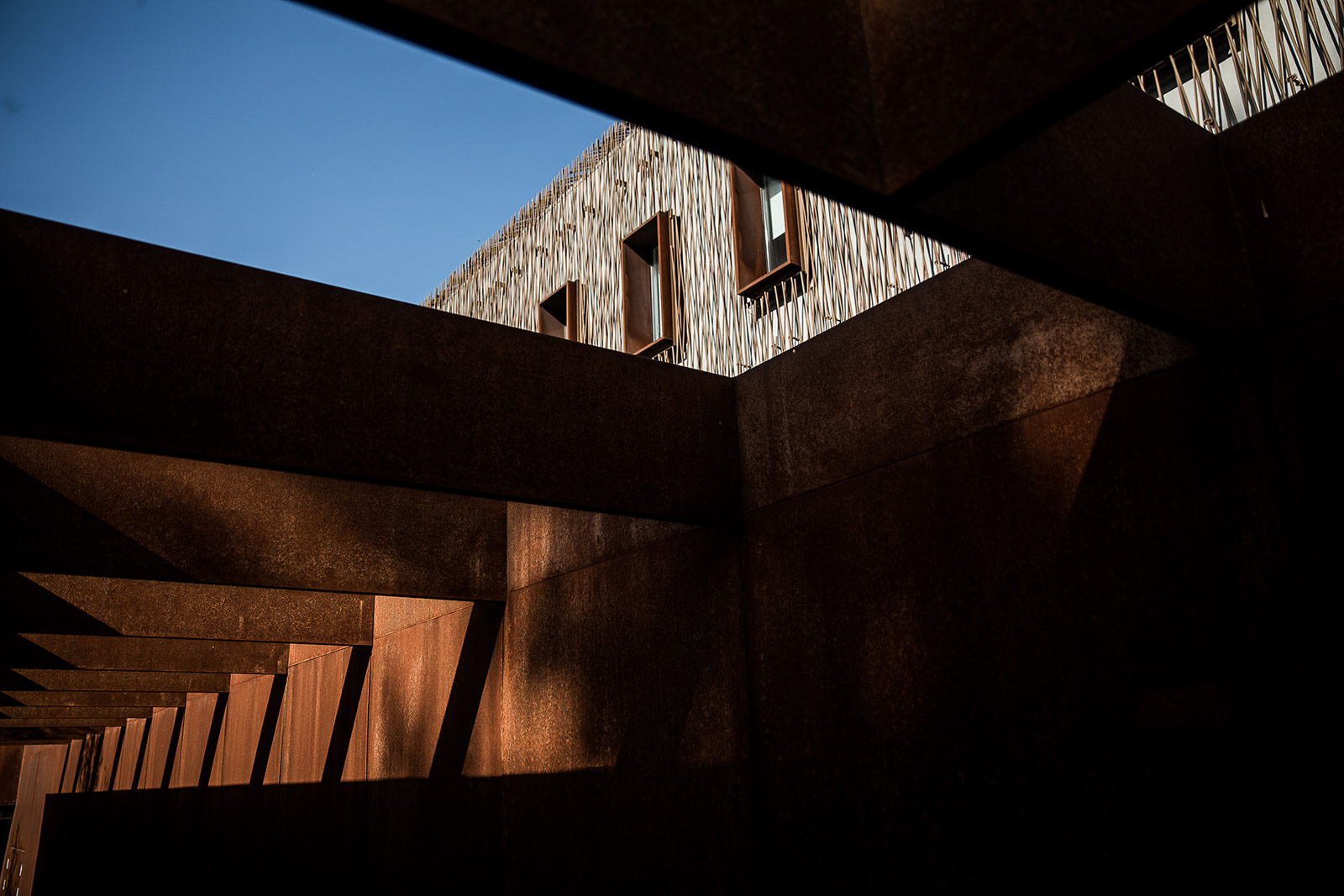 A Holocaust center for 'the young generation'
But according to Rabbi Slomo Koves, leader of the Unified Hungarian Jewish Congregation (EMIH), which owns the government-funded House of Fates, these concerns are a little premature given that the exhibition is still a work in progress.
"If there is a concern that this [the full story of Hungary's Holocaust history] has to be shown and not whitewashed, then I totally agree," said Koves, whose organization is affiliated with Chabad Lubavitch, a Hasidic movement.
"But if the concern is that it's not right now addressed, well that's just absurd because right now there's no final script [for the exhibition]," he said.
Sitting in the bright October sunlight with the impressive building looming behind him, Koves spoke at length about his vision of a Holocaust center that would leave a lasting emotional effect on "the young teenage generation today."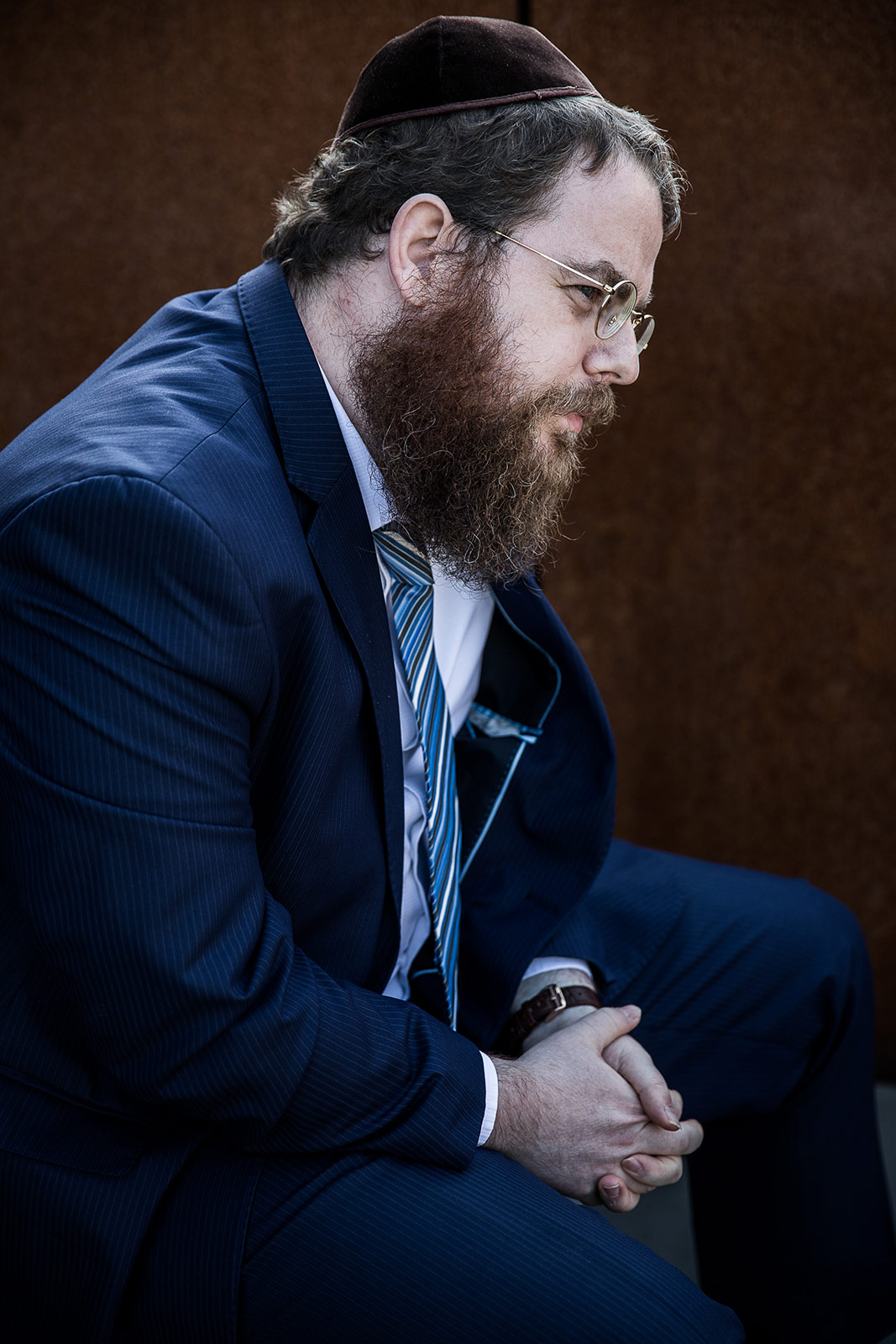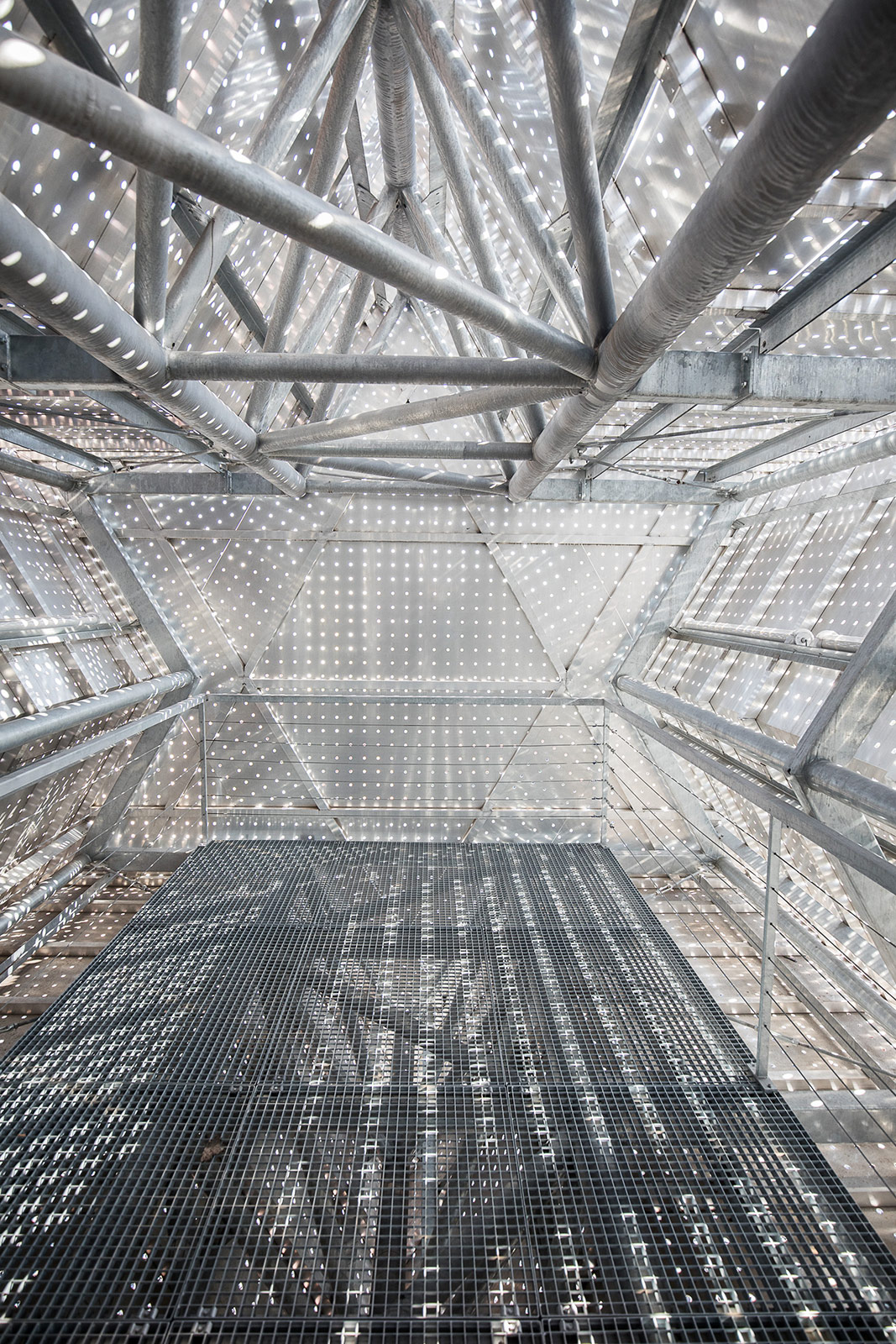 The main exhibition of children's Holocaust stories will "make up something like 30% of the museum," explained Koves. But there are also another four buildings on the site that will house other exhibitions, education centers and conference rooms, he said.
Step inside those rooms today and you find desk chairs still cloaked in bubble wrap. A long row of empty lockers stands ready to be stuffed with school bags. The sound of our lone footsteps echoes off the blank walls.
For now, Koves said they were still in the process of approaching Holocaust experts who will help finalize the exhibition. He will have more details of the content "in a few months."
The House of Fates plans to open in 2019, so he might need to hurry.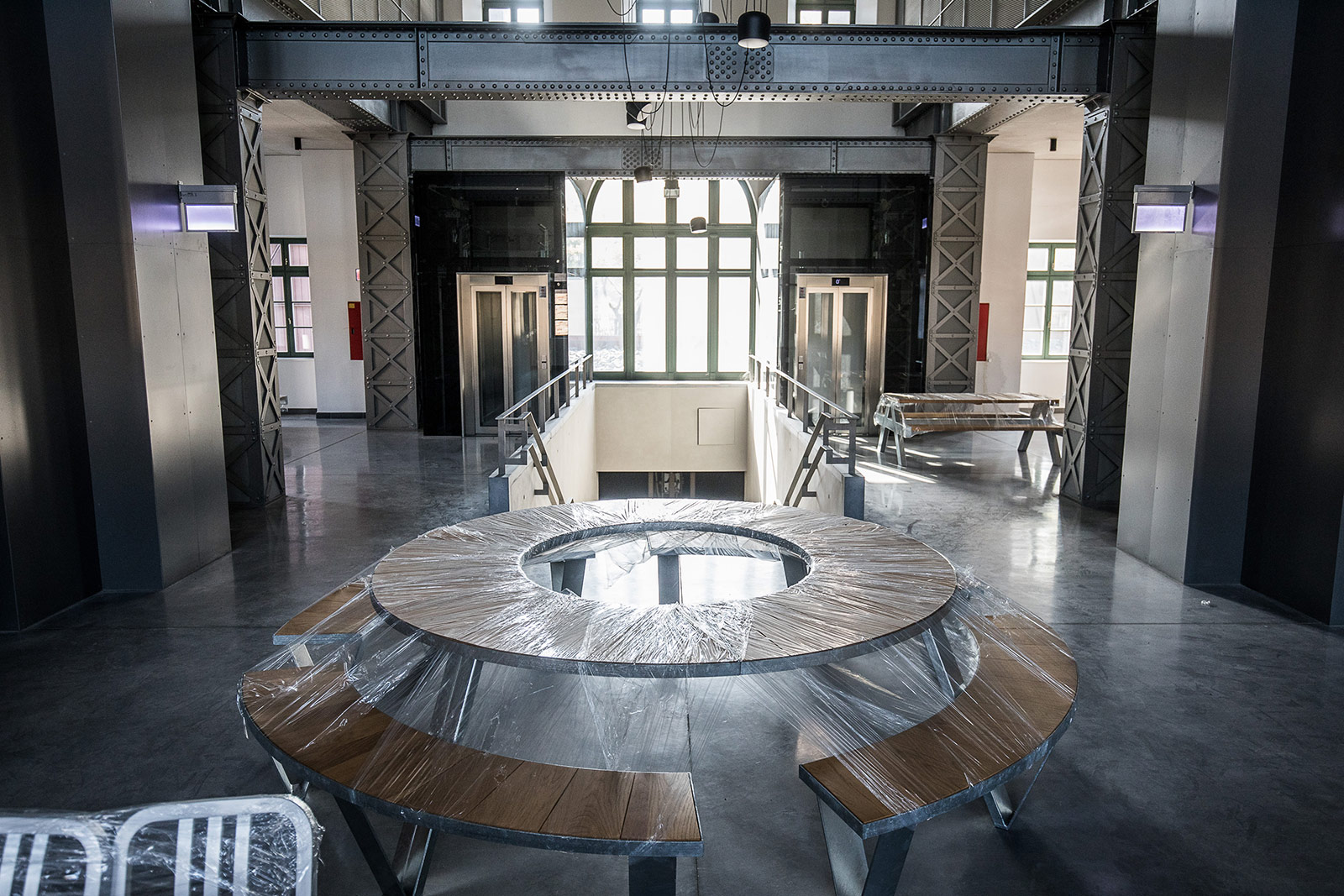 The House of Schmidt?
It's precisely this lack of detail that saw András Heisler, president of the Federation of Hungarian Jewish Communities (MAZSIHISZ), "lose patience" with the project, resigning from a House of Fates advisory board in 2014.
Heisler, who heads the largest registered Jewish group in Hungary, was all the more keen for assurances given that the museum's concept came from government-appointed historian Dr. Maria Schmidt.
"We don't trust her," Heisler said matter-of-factly, adding that Schmidt had "painted a nice picture" of what the museum would look like but remained frustratingly elusive on "its message."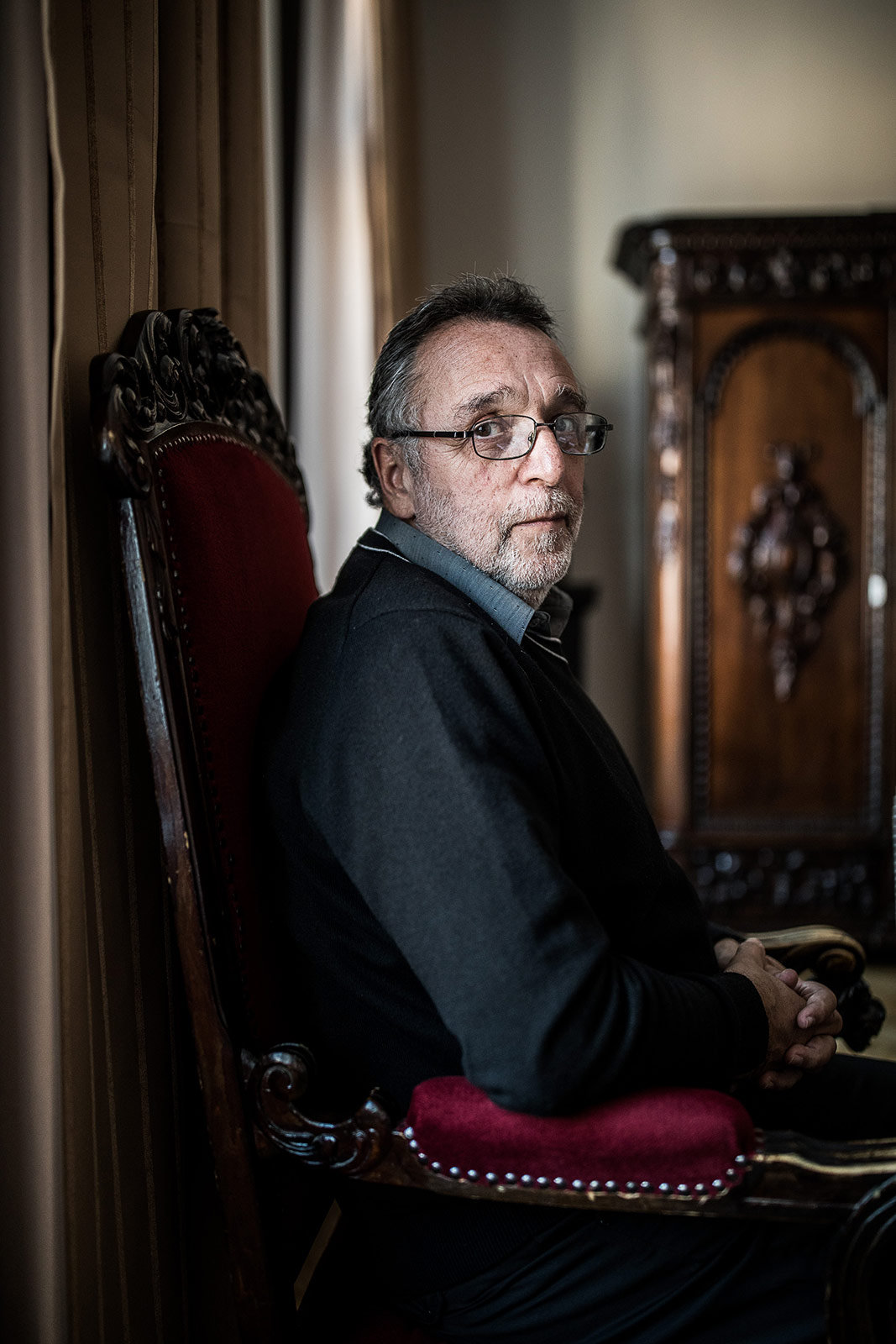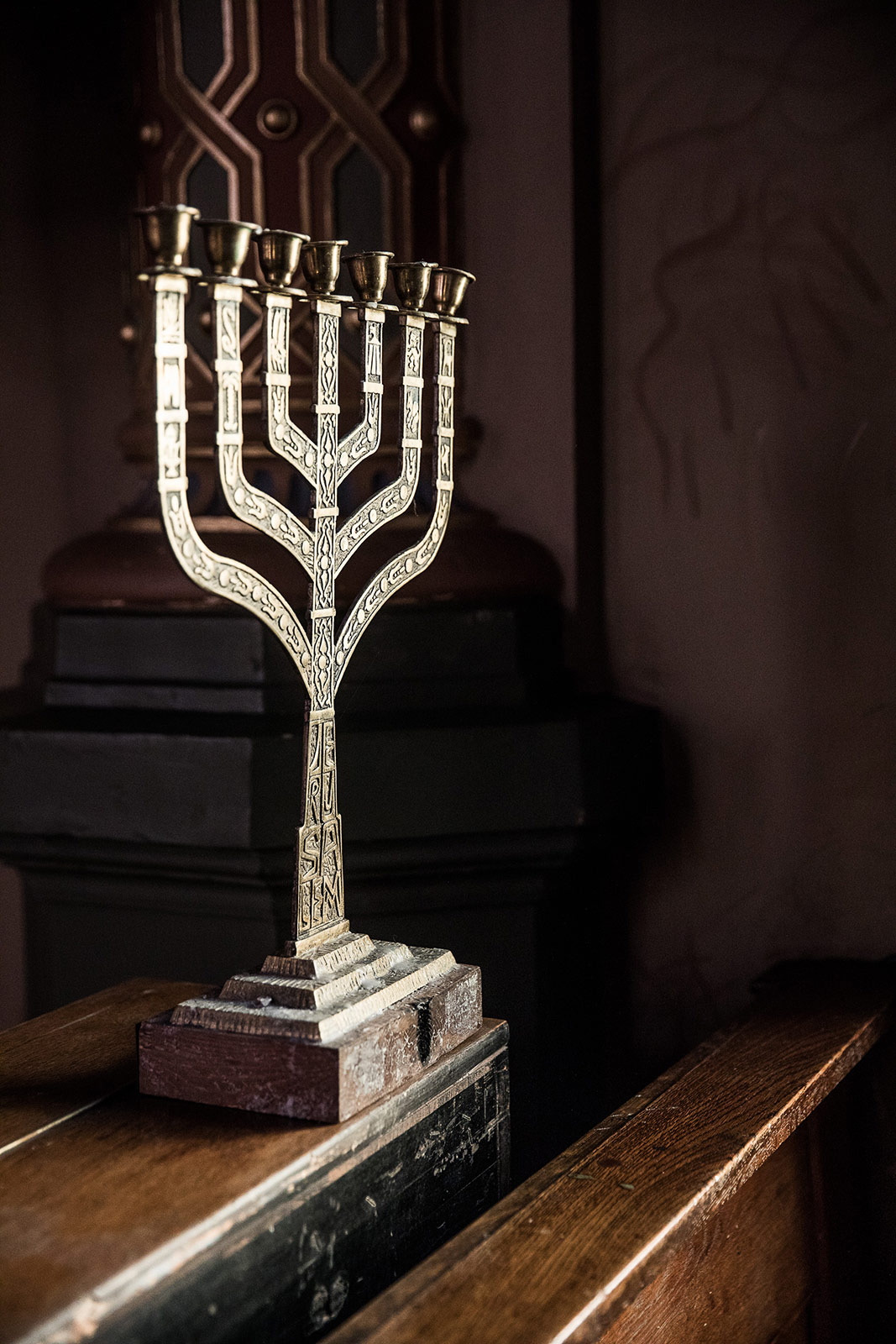 Schmidt is a dividing figure in Hungary. Her other government-funded museum, the House of Terror, focuses on communist and fascist regimes in Hungary and regularly has tourists queuing around the block. Critics say that, much like the House of Fates proposal, the museum does not adequately address Hungary's role in the Holocaust.
CNN contacted Schmidt, who declined to comment. But in an article published on the news site Mandiner in 2014, Schmidt wrote that the House of Fates message was about a "story of love between Hungarian Jews and non-Jews," and that as a result of this love there was still a large Jewish community living in Hungary today.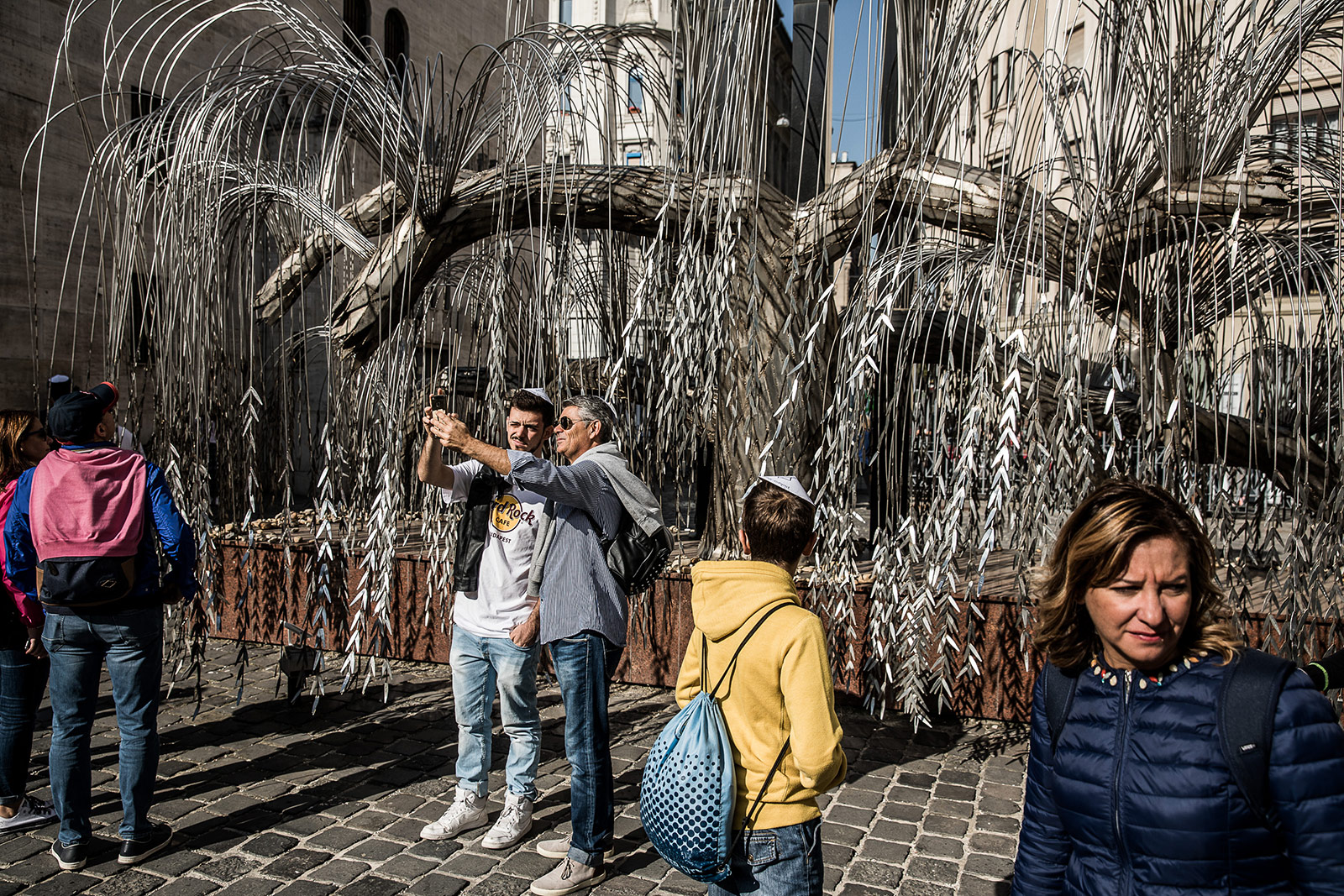 The demonization of George Soros
Outside museum walls, many of the Hungarian Jews that CNN spoke to said physical anti-Semitic attacks were rare, that they felt safe in their day-to-day life.
But they also said some government policies had incited anti-Semitic sentiments in society — such as the "Stop Soros" law, named after the Hungarian-American billionaire philanthropist George Soros, which banned nongovernmental organizations from assisting migrants.
Heisler said the government's advertisements of a smiling Soros, who is Jewish, had led to an increase in anti-Semitic comments on social media. Soros billboards were also targeted with anti-Semitic graffiti.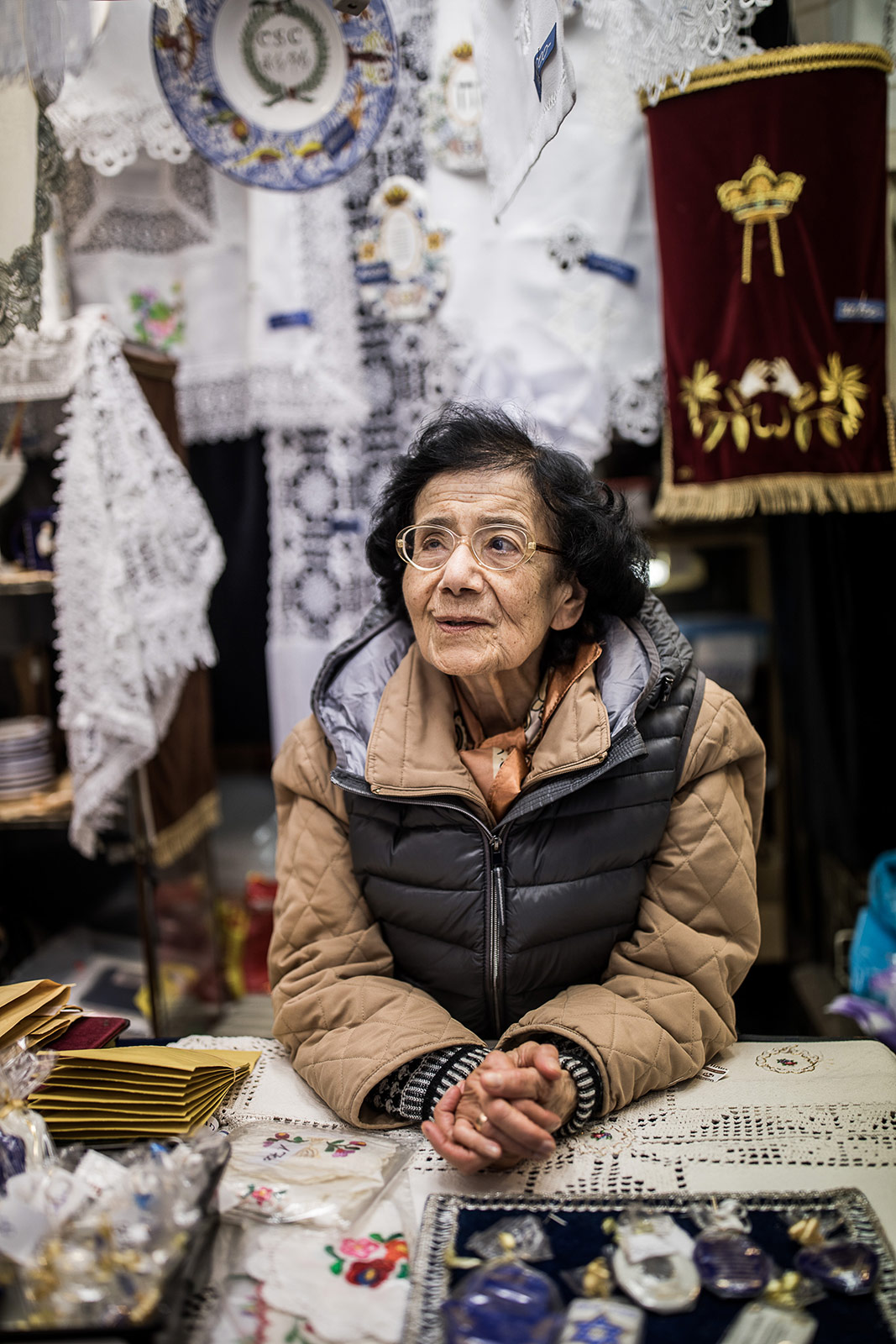 One of Soros' most vocal critics is Schmidt. In a scathing blog post published last year, Schmidt likened Soros to a "wicked but hugely smart" villain in a James Bond film. Among her many criticisms was that Soros and his network represented the "dismantling [of] national sovereignty."
The government has also portrayed Soros as the "main machinator" of a flow of migrants who would "destroy the Christian, traditional identity and ethnic homogeneity of the continent" and "weaken the nation state," said Bulcsú Hunyadi, a senior analyst at Budapest think tank Political Capital.
He said there was a "connection between nationalism and anti-Semitism" in Hungary that dates back centuries.
Nationalism wasn't inherently anti-Semitic, said Hunyadi. But he explained that the government has pushed certain lines — such as the "Stop Soros" campaign and the portrayal of Hungary during WWII as the passive victim of Nazi aggression — that have "anti-Semitic echoes."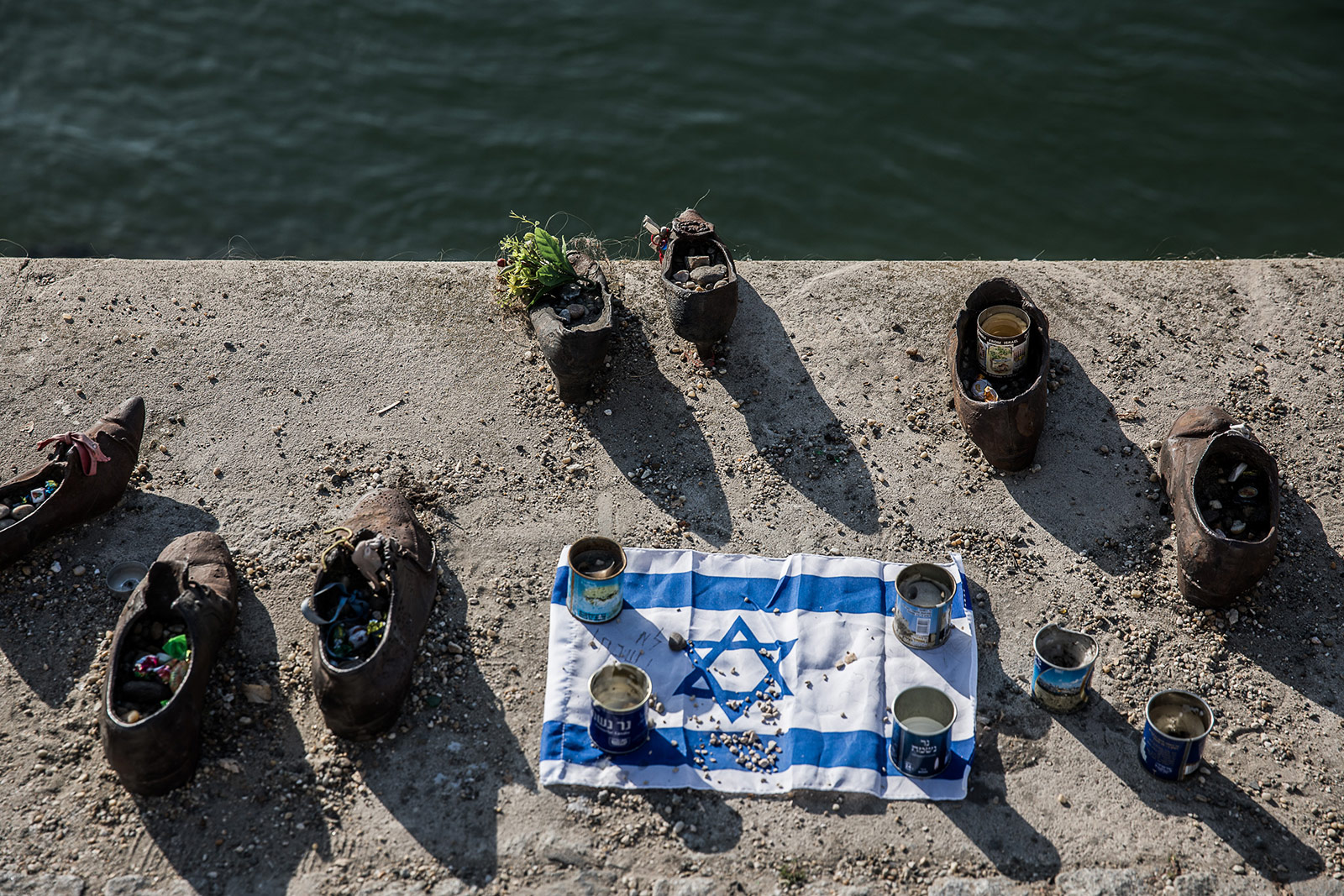 Orbán's multi-sided relationship with Hungary's Jews
Orbán's relationship with Hungary's Jewish community is difficult to pin down. Heisler said his organization had a "good" relationship with Orbán, praising the government's declared zero-tolerance on anti-Semitism, close relationship with Israeli Prime Minister Benjamin Netanyahu and millions of dollars invested in synagogues, Jewish cemeteries and hospitals.
"But there is another side," he said, "and that is commemoration policy."
"With the question of (Hungarian) responsibility during the Second World War — all our conflict is in this field," he said.
There's the speech Orbán gave last year in which he described former Hungarian leader Miklós Horthy, whose government concluded an alliance with Nazi Germany, as an "exceptional statesman." Heisler — like many Hungarian Jews that CNN spoke to — was not impressed.
Orbán's not a rogue politician in this respect. According to Hunyadi, "leading intellectuals close to Fidesz repeatedly make statements that relativize the role of Hungary, or specific individuals, in the Holocaust, or excuse them."
Then there's the German Occupation Memorial erected in 2014, which features the Archangel Gabriel being attacked by an eagle — something critics have said falsely depicts Hungary as the passive victim of Nazi occupation.
Walk past the statue in Budapest's Liberty Square today, and you'll find a permanent protest of Holocaust memorabilia — photos, suitcases, candles — clustered in front.
On Hungary's role in the Holocaust, government spokesman Zoltán Kovács is emphatic: "Until March 19, 1944, Hungary, in the face of all the unjustifiable legal and other measures on behalf of the Hungarian state, was still a safe haven for Jews. Period," he told CNN.
"And it was (with) the coming of the Germans, the German occupation, that the Holocaust happened in this country."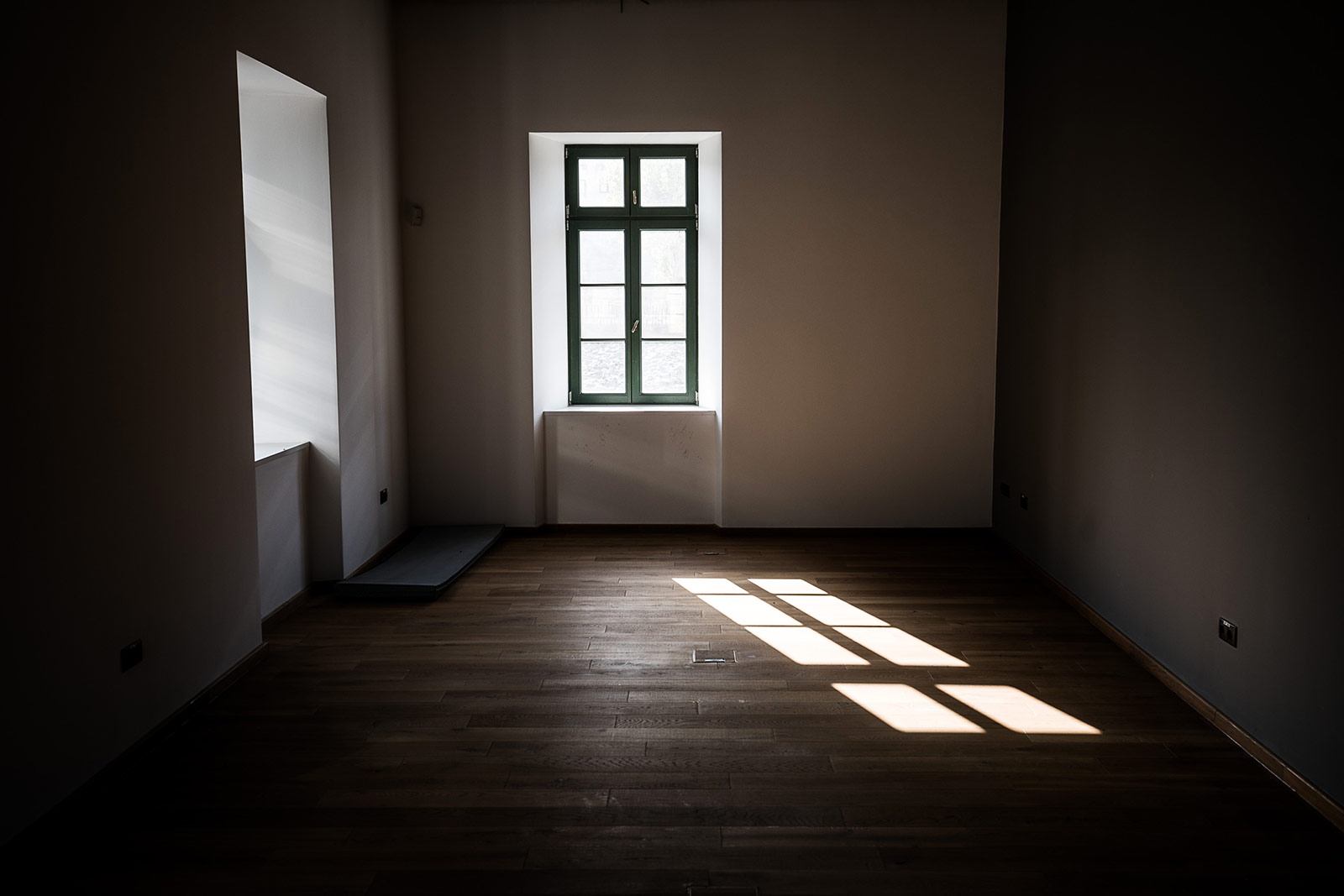 Kovács, who is also a historian, added that this did not diminish "the responsibility of the Hungarian authorities who were cooperating or were instigators" in the Holocaust.
"But what I mention is that the losing of sovereignty is a thing that you cannot disregard."
For now, Kovács said the House of Fates will wait until there is a "consensus" on the exhibition before opening.
But with cobwebs starting to appear inside the sparse building that is to be the House of Fates, how long that will be is anyone's guess.
Photo editor: Brett Roegiers