It's not easy to photograph climate change, a slow, subtle process that develops over time.
But when a glacier breaks up, the images can be breathtaking — and a sobering reminder of the trouble we are in.
Reuters photographer Lucas Jackson managed to document one of these moments when he was in Greenland with scientists in 2018.
"They said the mass of that ice was the equivalent of Lower Manhattan from roughly 34th Street all the way down," Jackson said.
After seeing such a massive chunk of ice rumble into the sea, Jackson said he fully grasped the urgency of the issue.
"It was interesting watching that, thinking about how much ice that is from that one event — and that there's thousands of these glaciers around Greenland and that's happening constantly."
Greenland is often considered by scientists to be ground zero of the Earth's climate change.
The massive island is in the Arctic, which is warming twice as fast as the rest of the planet, and it is the largest contributor to the rising sea levels that could become catastrophic for coastal cities around the world.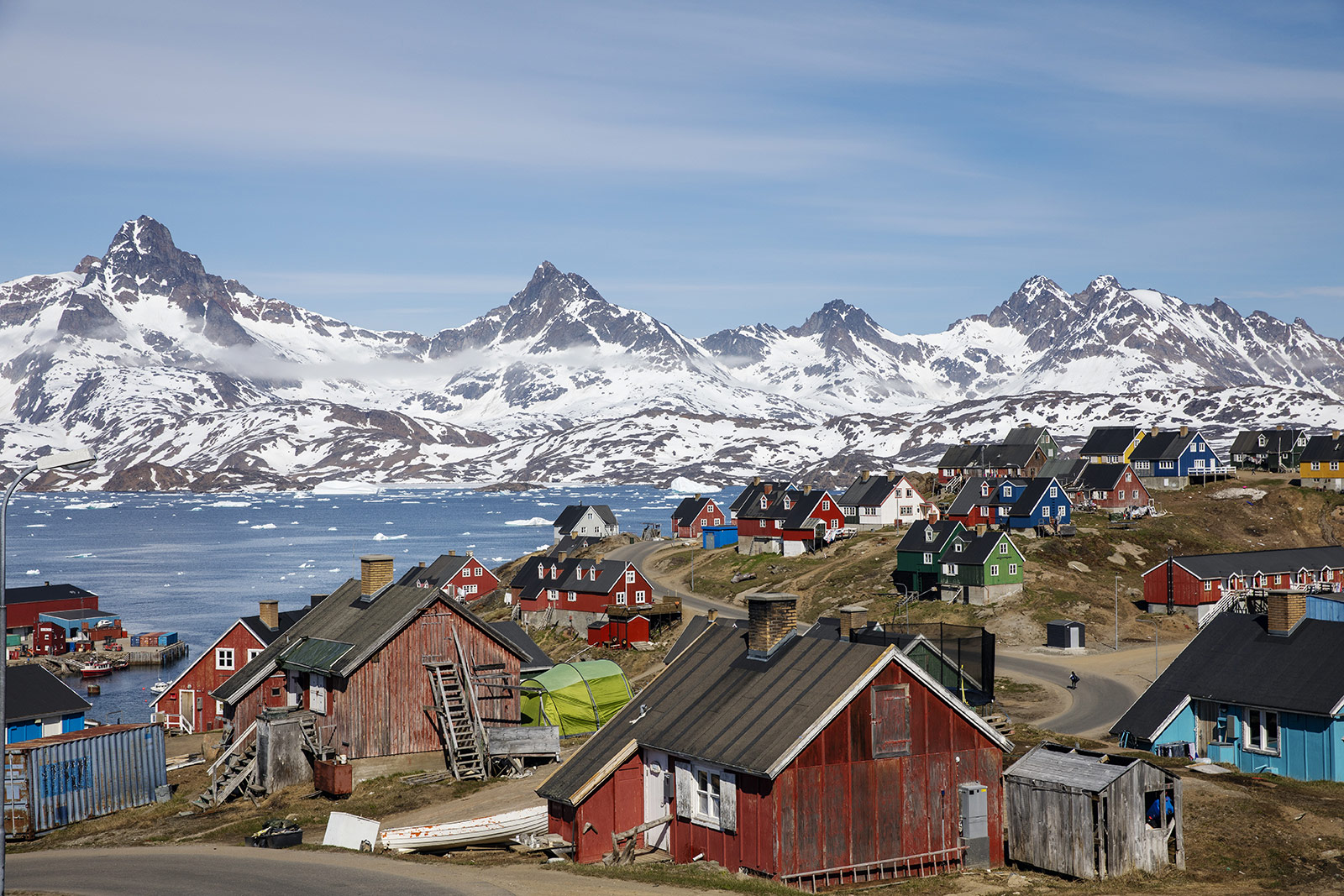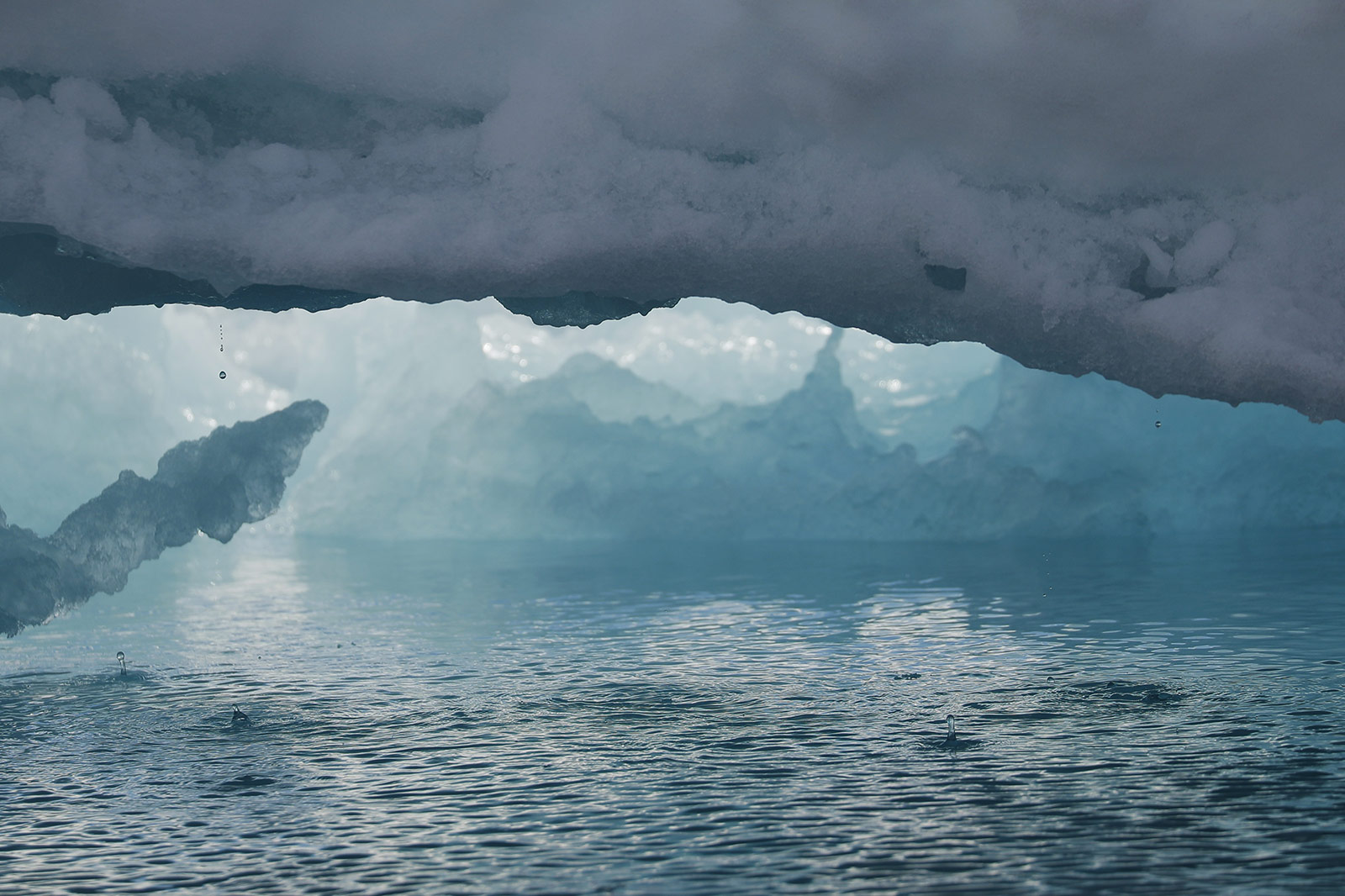 The average sea level has risen by about 7-8 inches since 1900, according to a major climate report released by the Trump administration in 2017. Almost half of that has happened in the last 25 years.
What will the next 100 years look like? Or the next 20? How fast will the waters continue to rise, and when will it put cities at risk? That's what scientists are still trying to pinpoint.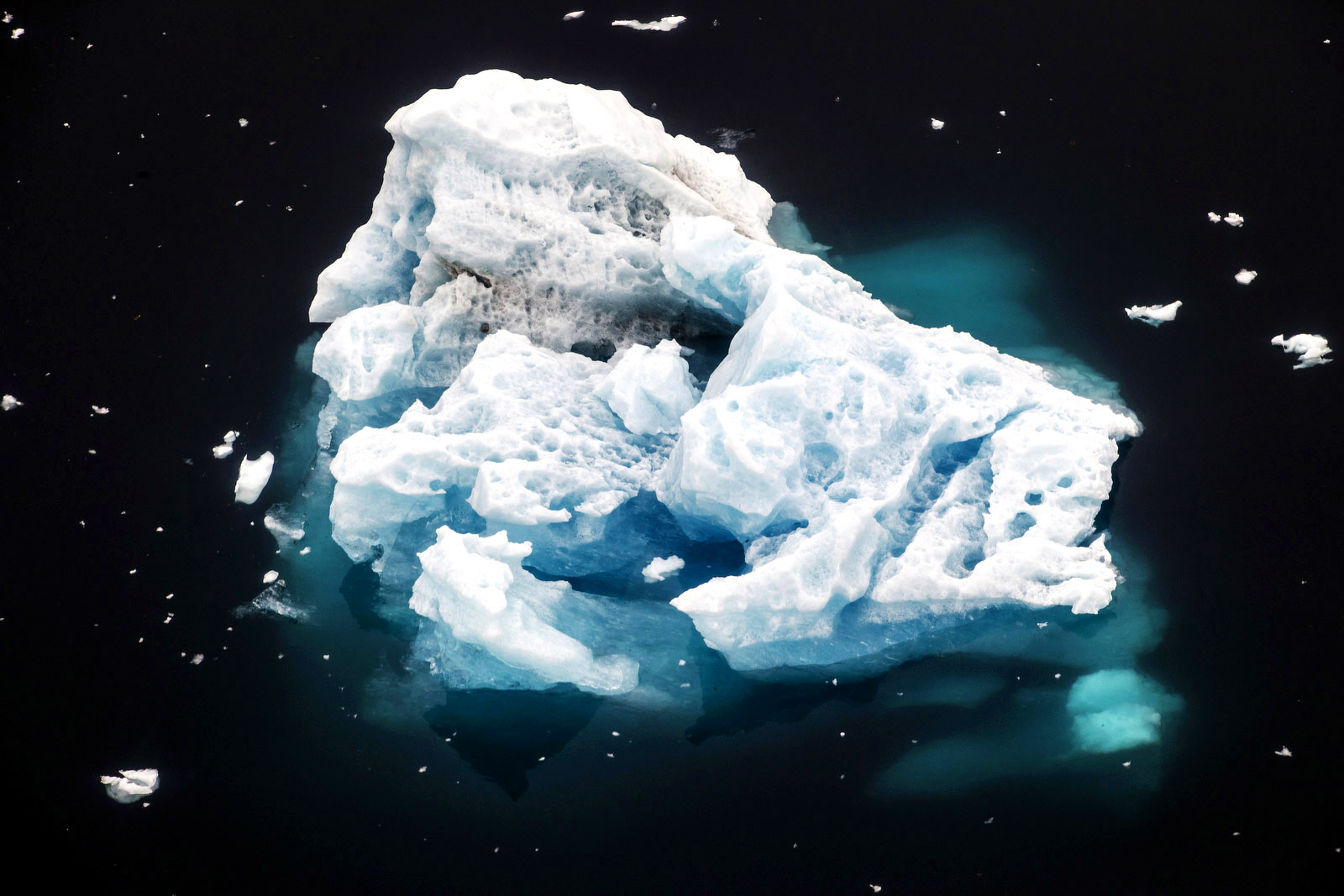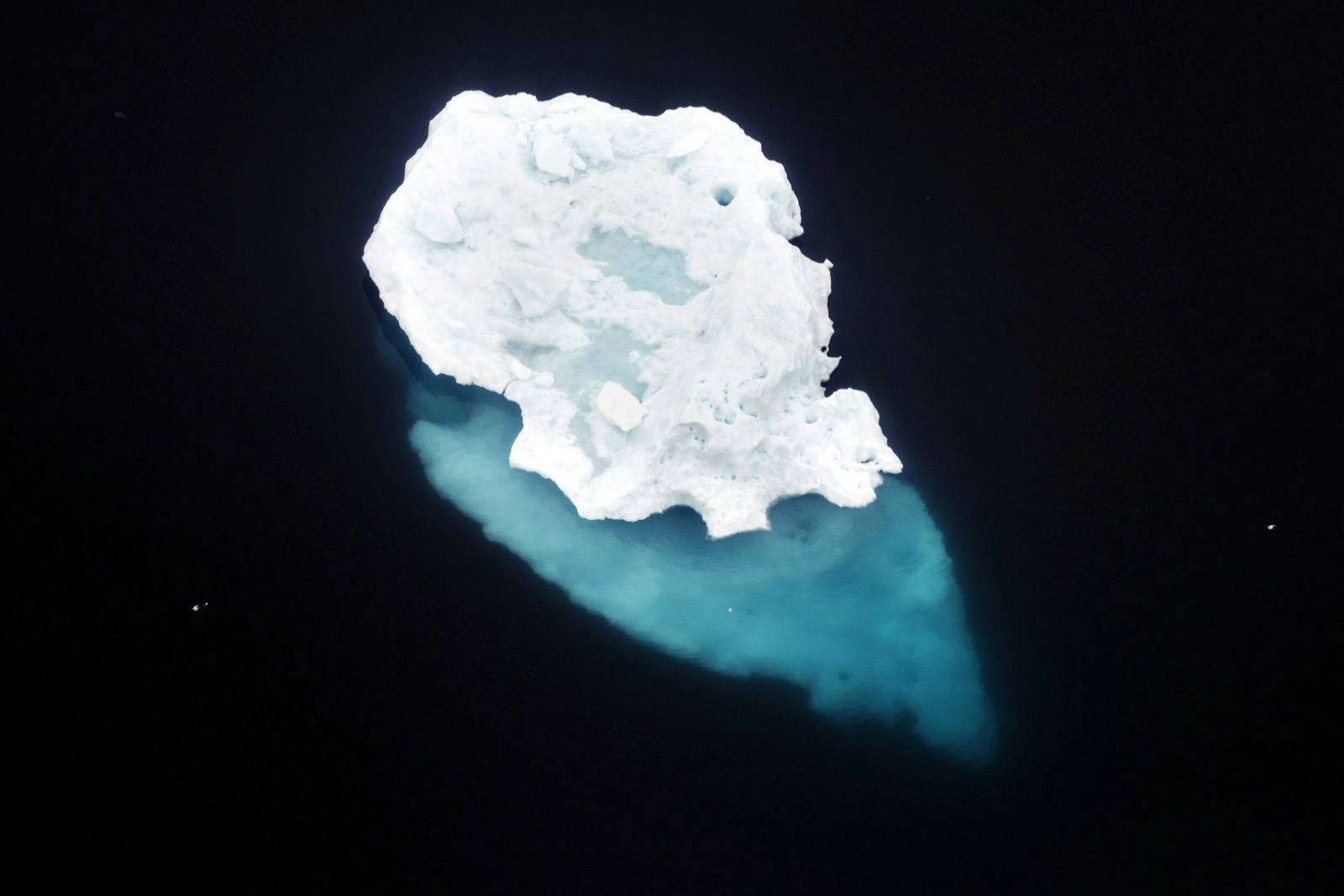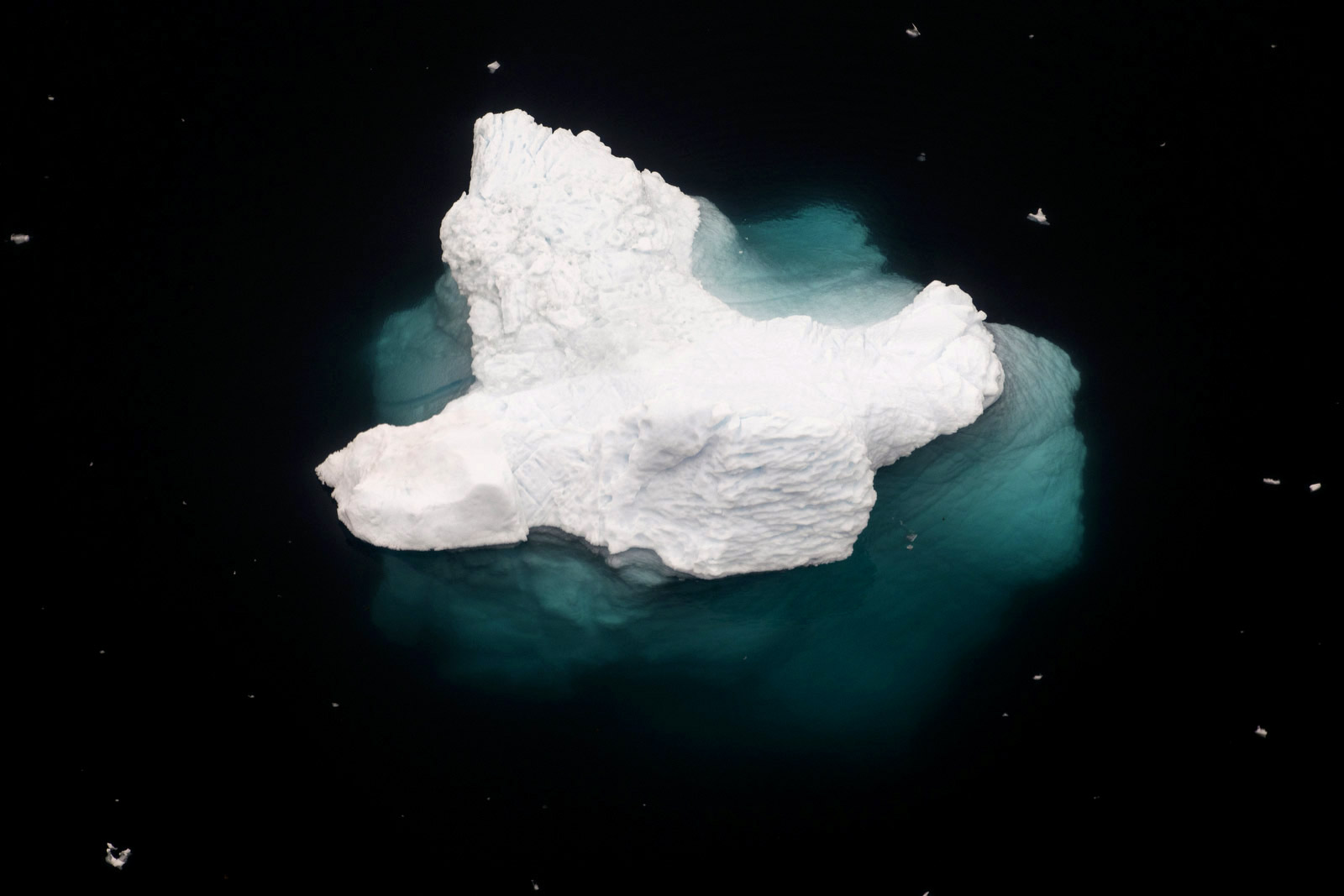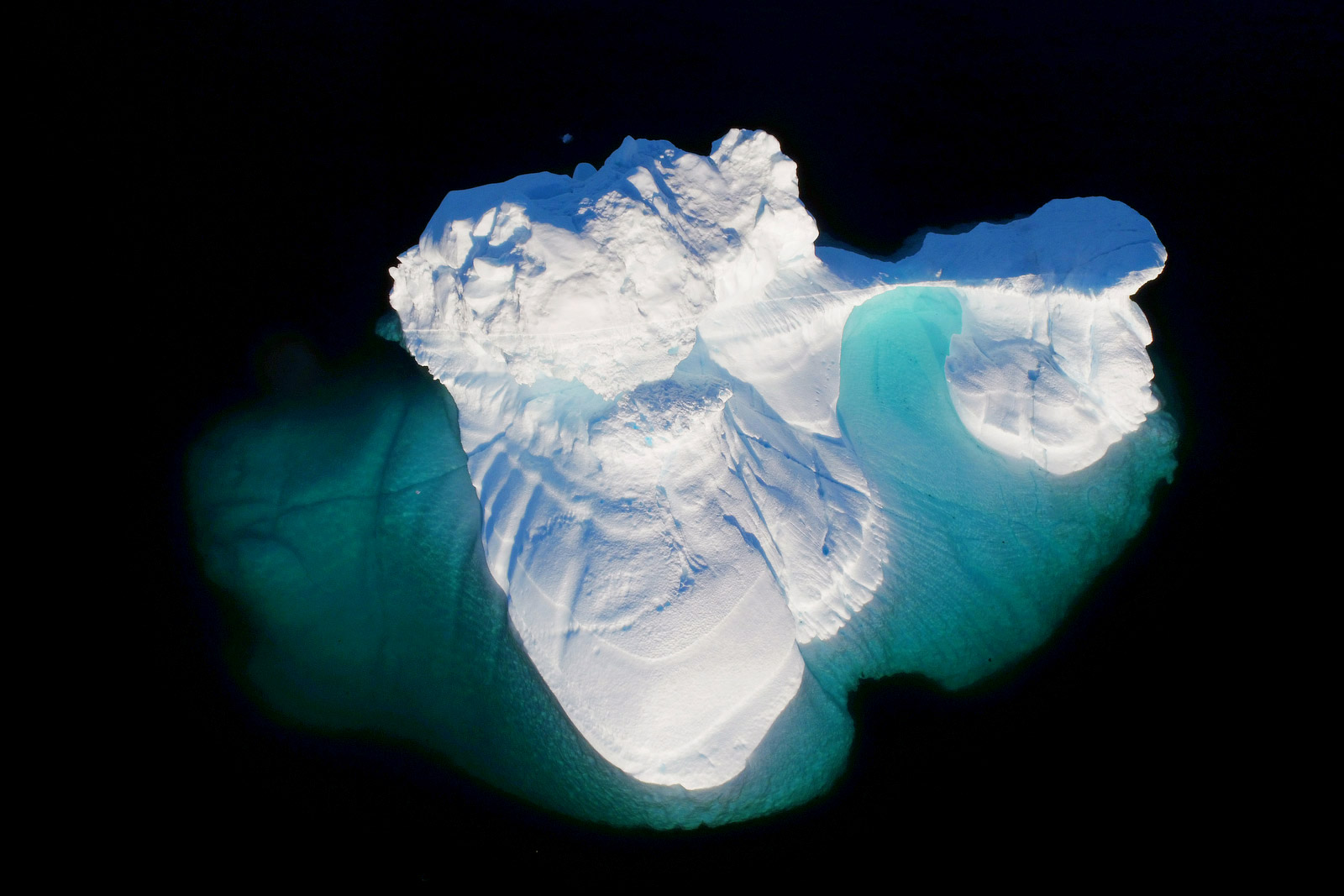 Before heading to Greenland, Jackson had been warned. But not about the melting ice.
"Literally every person I talked to that had ever been to Greenland said it's great except there's clouds of mosquitoes so big that you think you're going to die," he said. "That worried me a little bit. Apparently because there's just a lot of standing water there."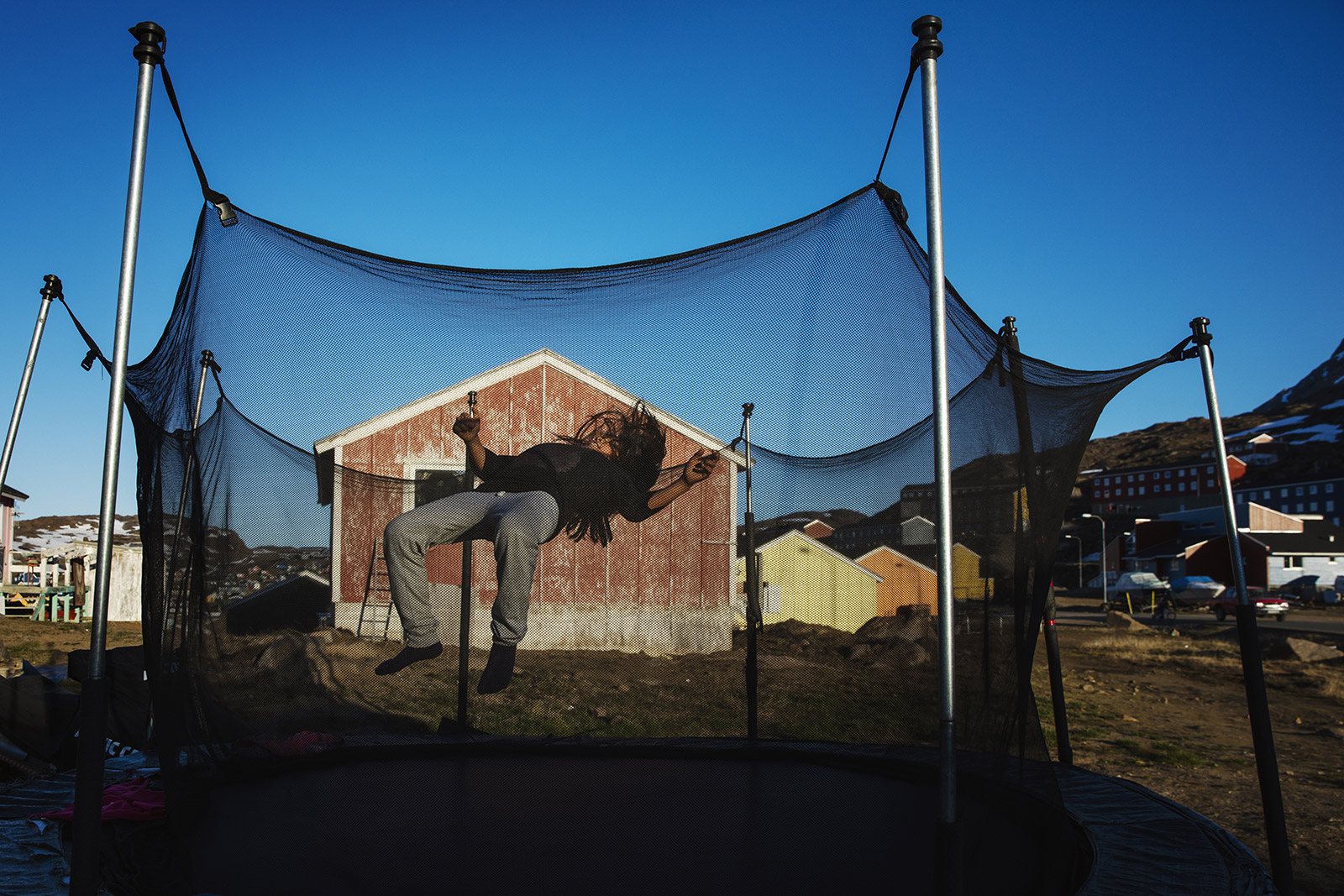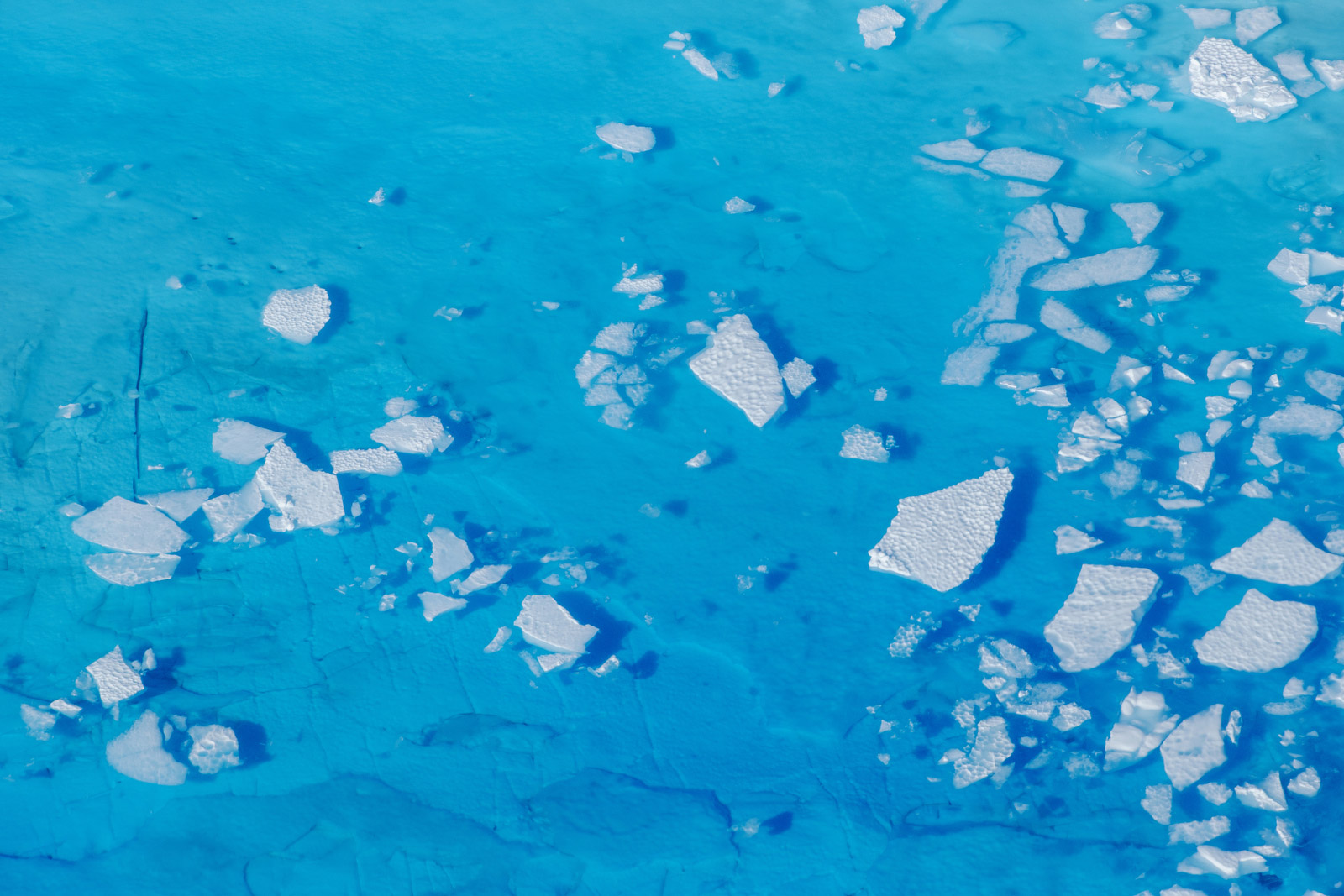 Jackson lucked out because he went during the summer solstice, at the end of mosquito season. And the temperatures weren't too cold, he said — above 30 degrees Fahrenheit mostly, dropping into the upper 20s at night.
Nights near the Arctic Circle, however, are much different than the nights that most of us are accustomed to.
"The sun would basically just kind of spin around the horizon all day, and then it would dip down for two or three hours and then come back up again," Jackson said.
Jackson used to work in Alaska, so he came prepared.
In addition to all his camera equipment, he brought not one but two sleep masks — just in case he lost one. They're critical, he said, to maintain a sleep schedule when the sun is rarely down.
Plus the lower sun offered some of the most dramatic light, so when many of the scientists were sleeping, Jackson would use that time to work and get some of his best shots.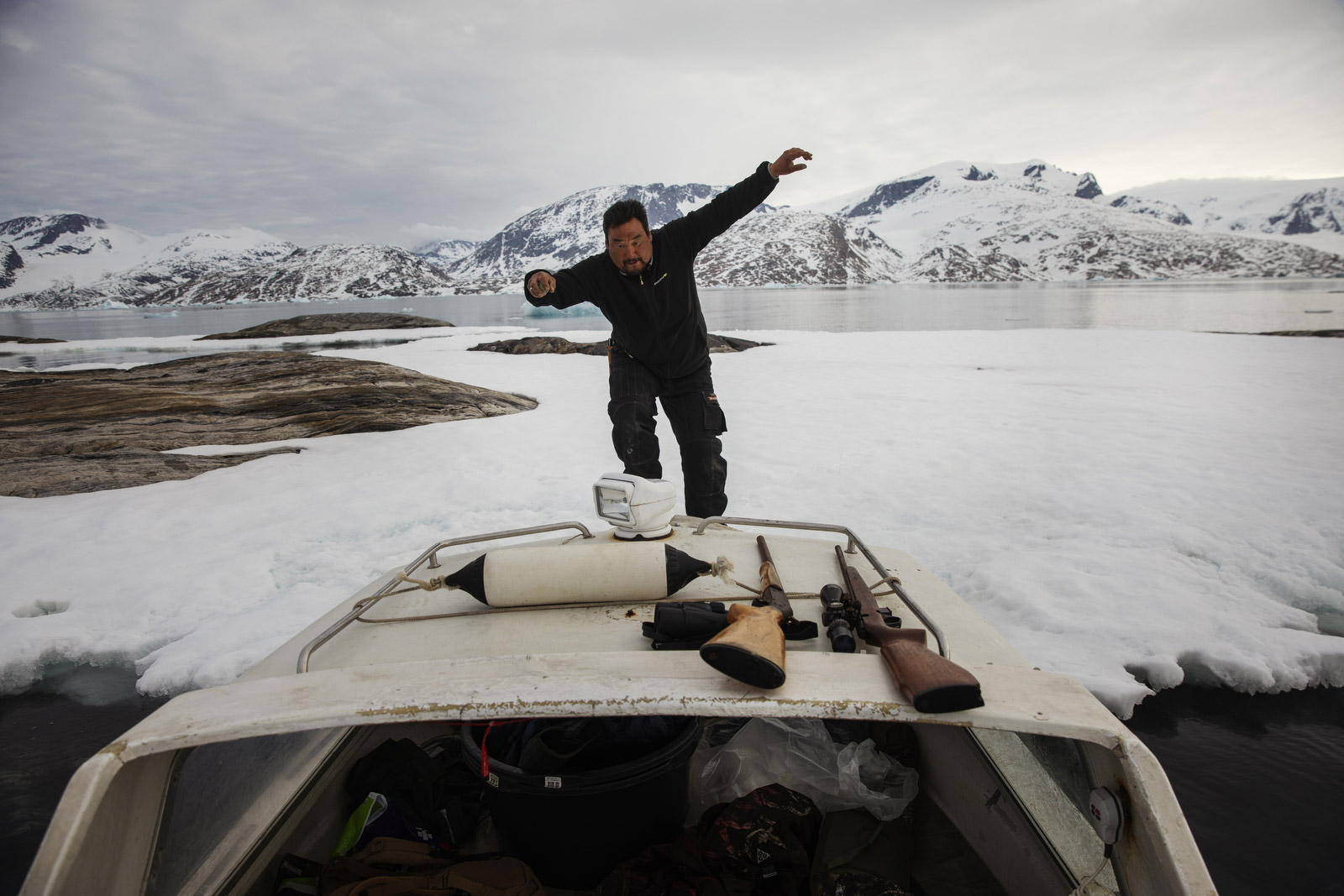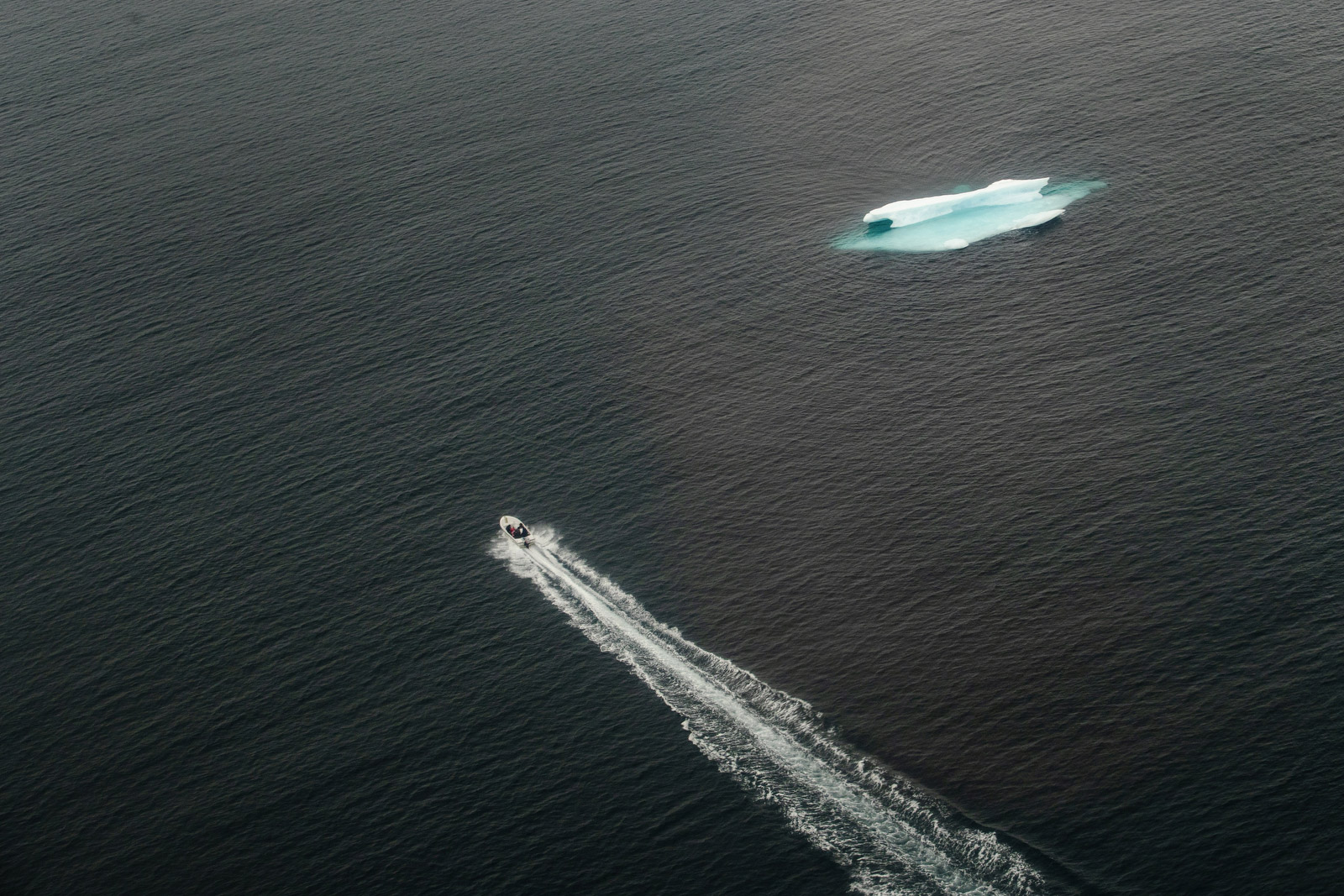 He brought three still cameras and a drone to get aerial shots of the melting glaciers. He also accompanied scientists as they flew airplanes back and forth for hours, using radar to get data from the water below.
He photographed the scientists at work and in camp, and he spent some time in Tasiilaq, a town in east Greenland. There's only about 2,000 people who live in the town, but on an island this remote, it still qualifies as the seventh-largest.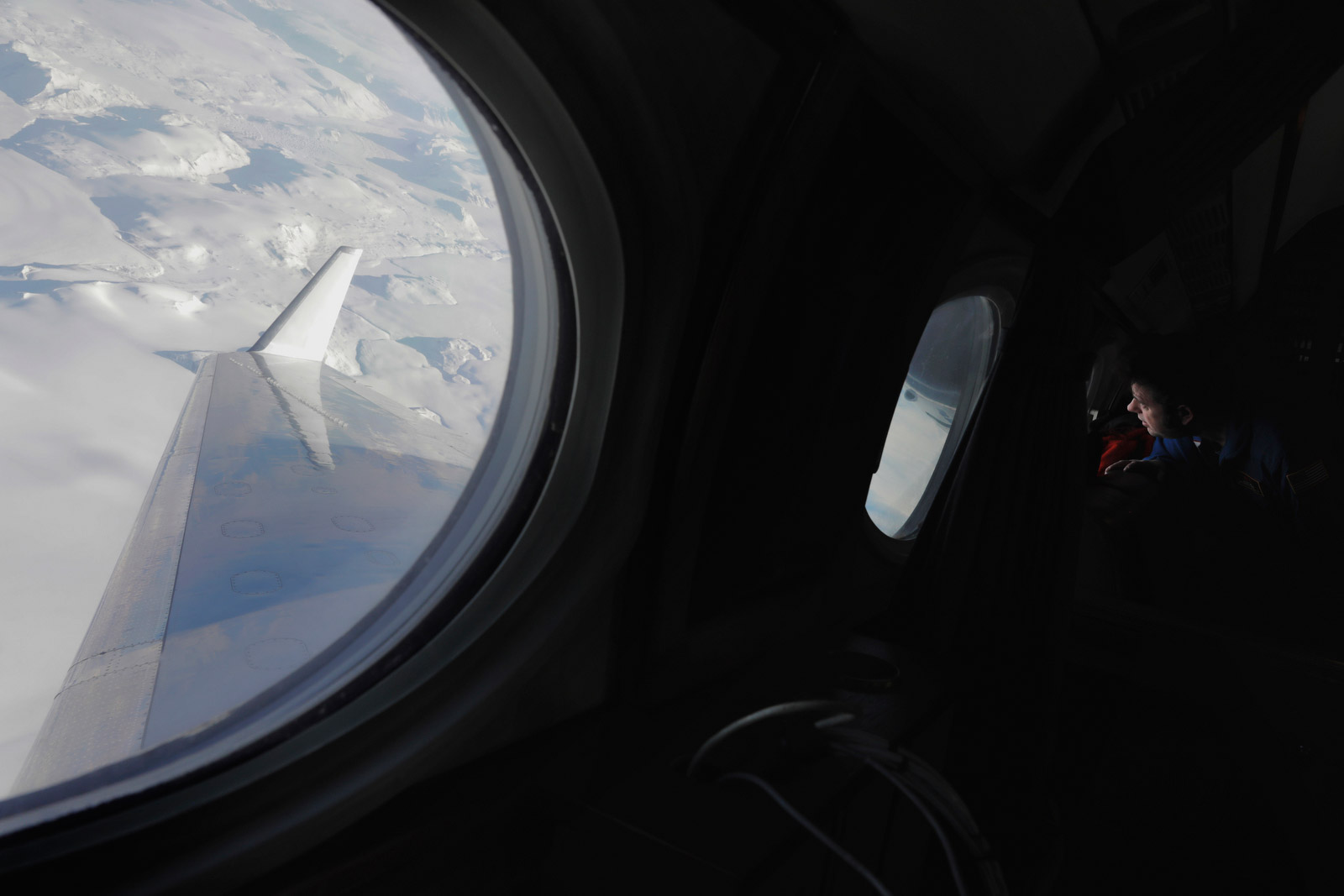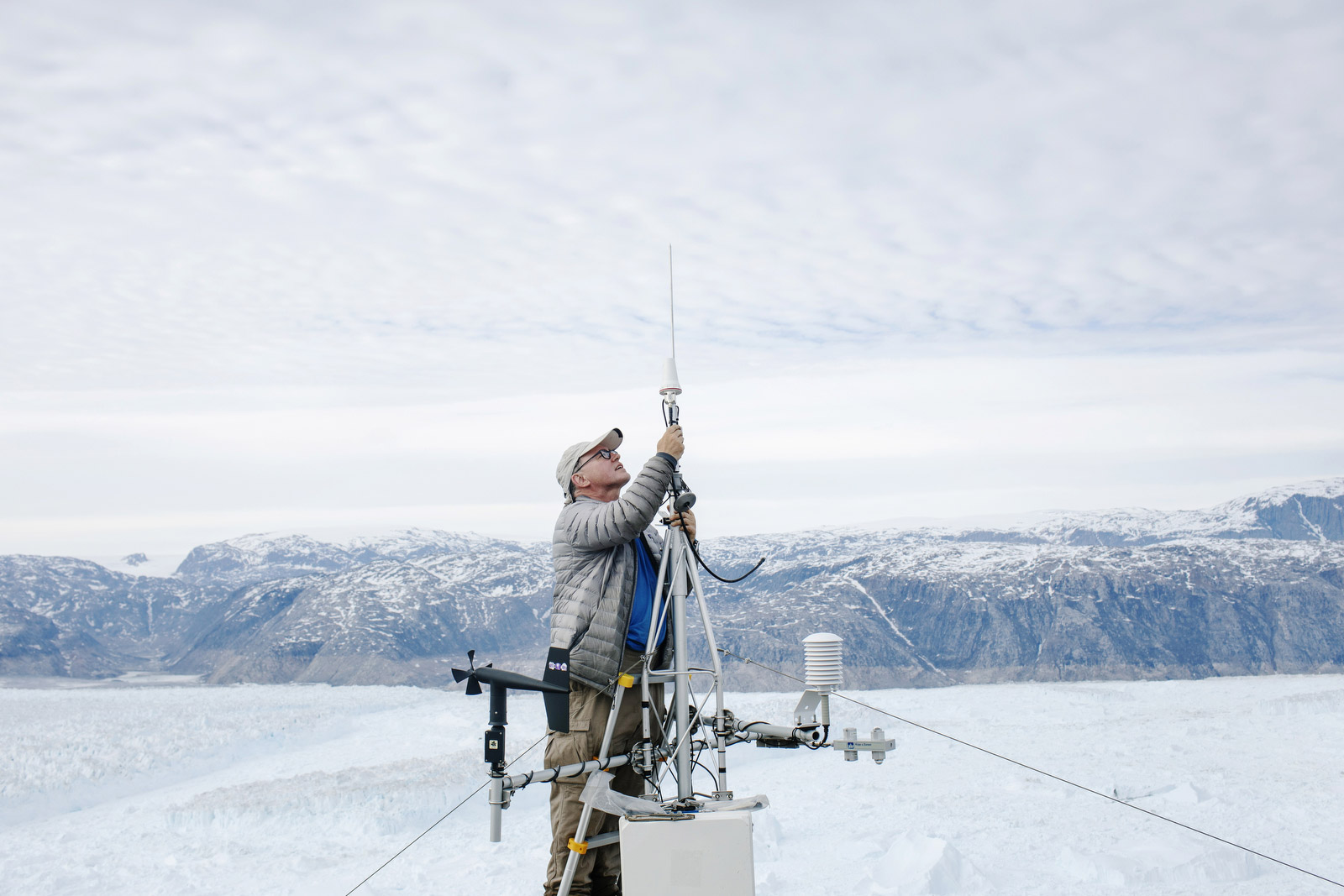 Greenland's ice loss has jumped dramatically over the last 20 years. From 1992 to 2001, the average annual ice loss in Greenland was 34 gigatons (34 billion metric tons). Since 2002, the annual ice loss has averaged about 280 gigatons.
Antarctica's ice mass is also shrinking, but Greenland makes much more sense for NASA to study from a logistical standpoint. It's much more accessible.
"In one summer they can do a certain amount of research that could take them years to get in Antarctica because the logistics are so difficult and it's such a unforgiving environment," Jackson said.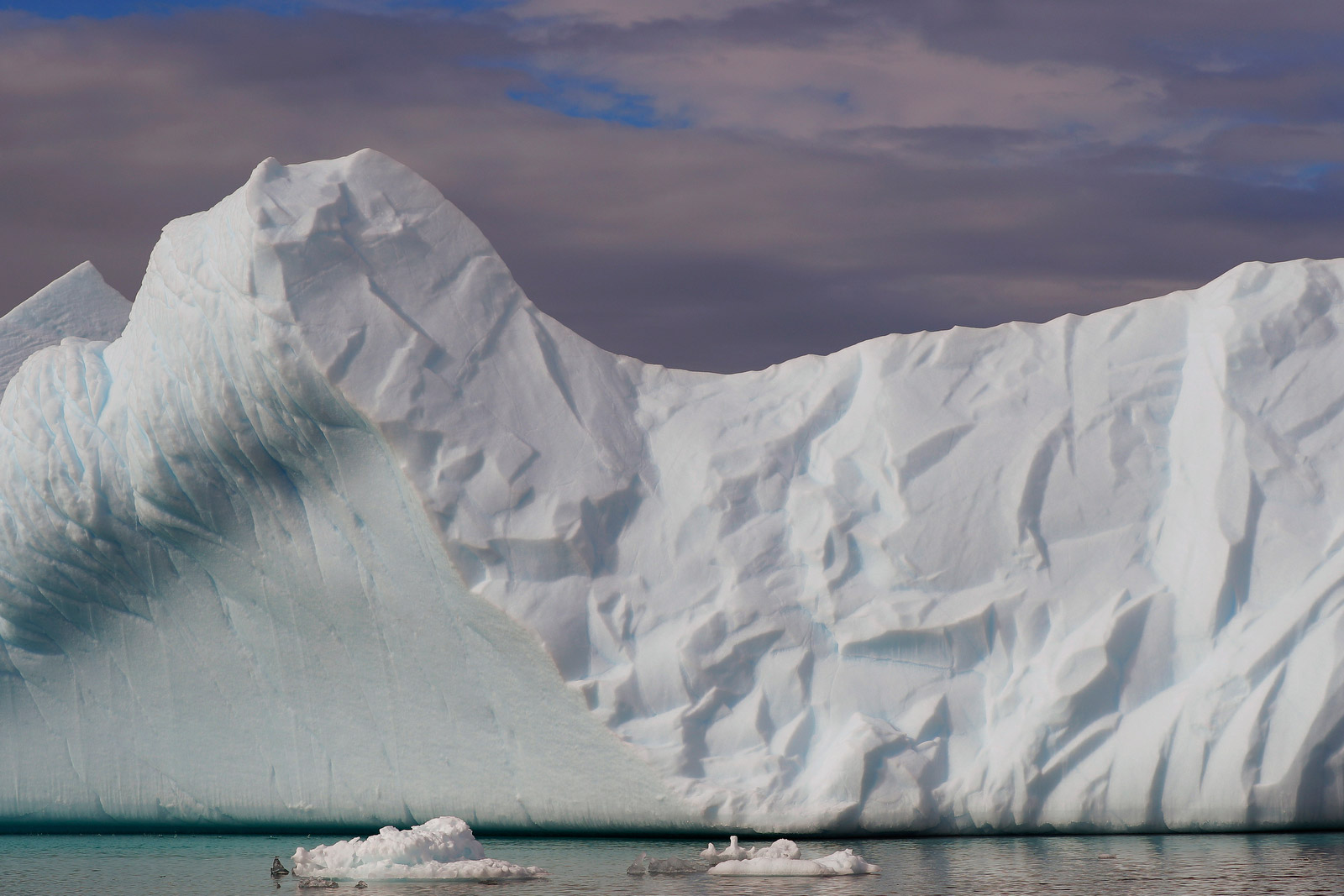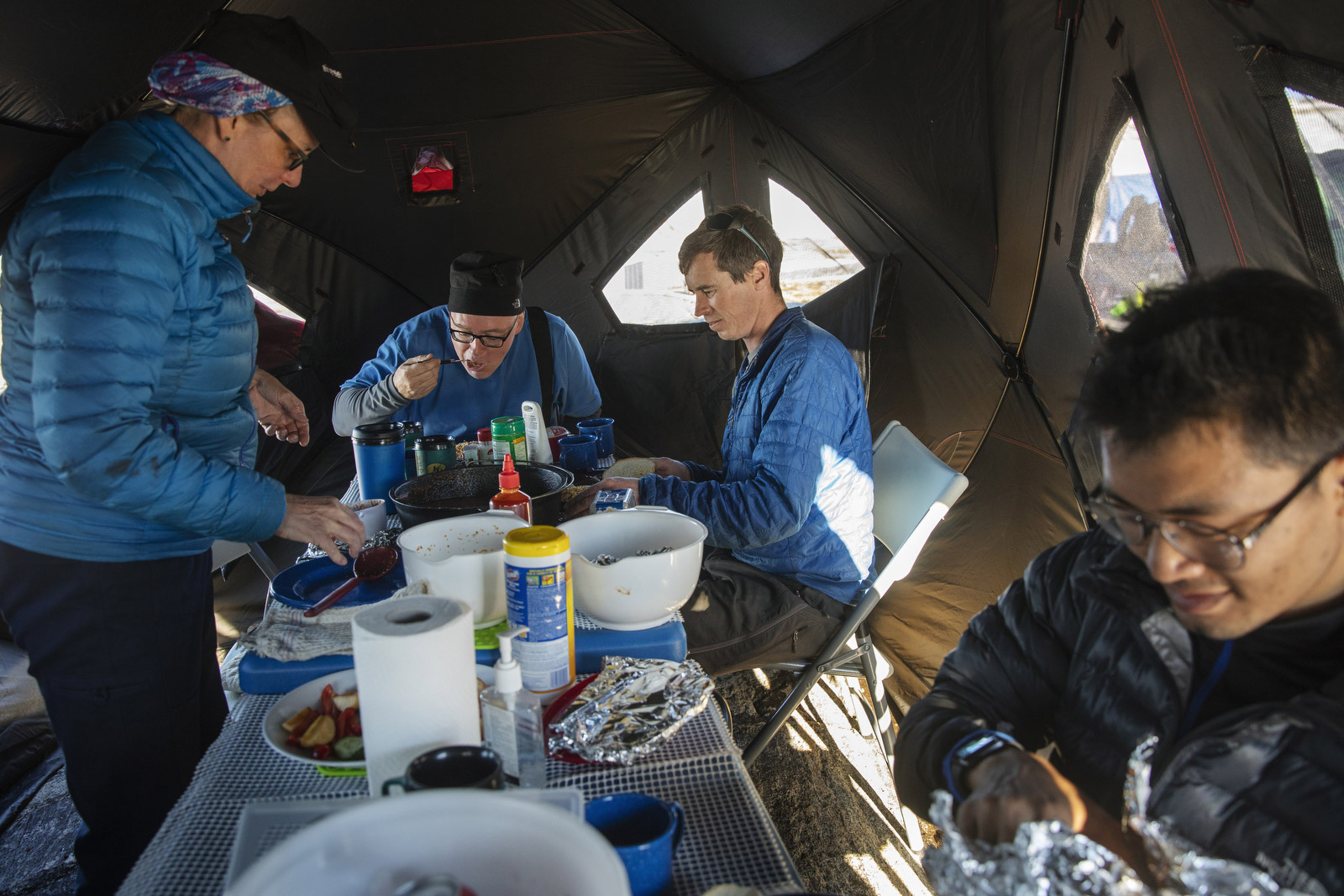 The stakes are high. NASA's Jet Propulsion Laboratory has an online tool that shows how rising sea levels could one day flood major cities such as Miami, New York, Mumbai and Shanghai.
And some remote island nations, which sit right above sea level, are also threatened.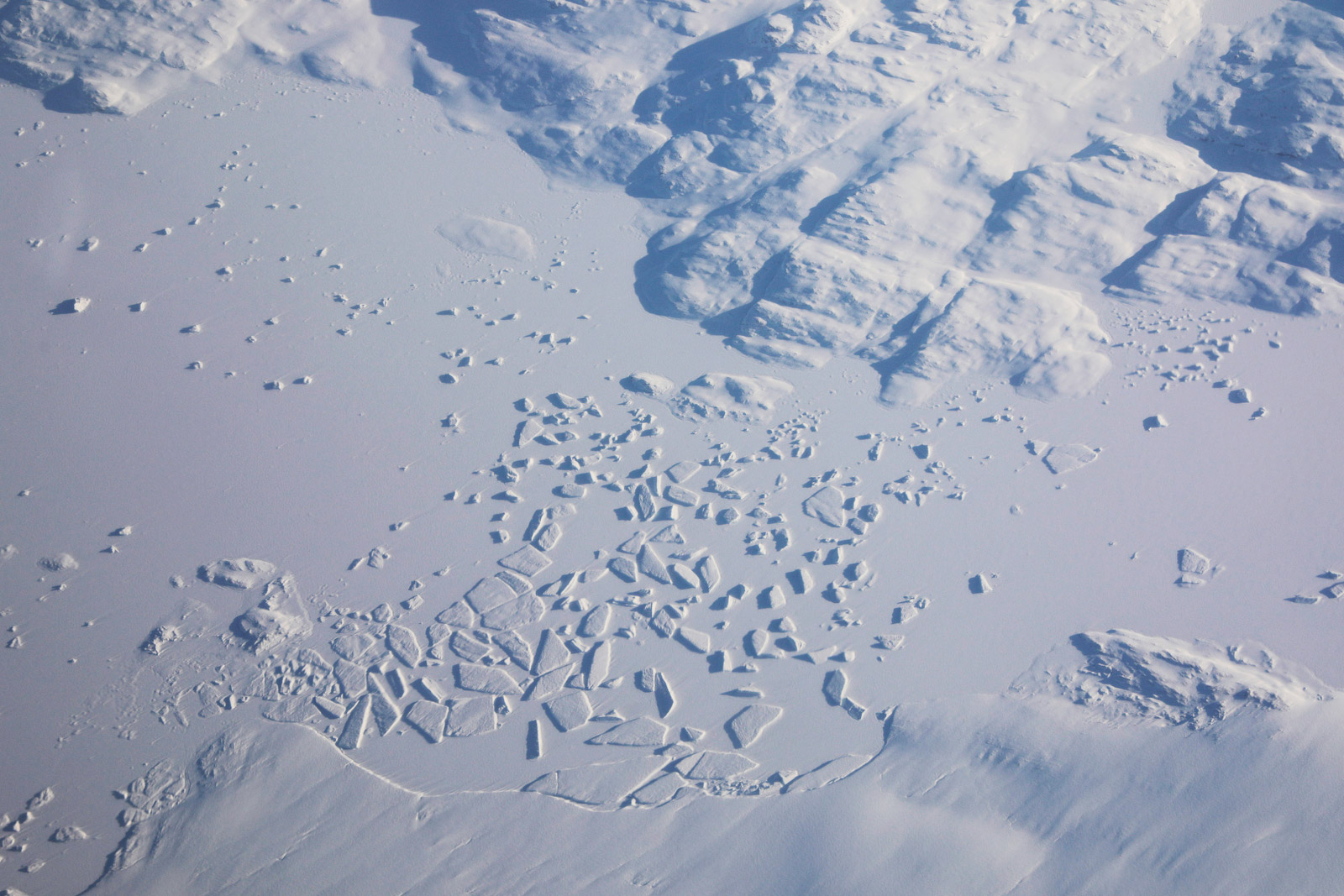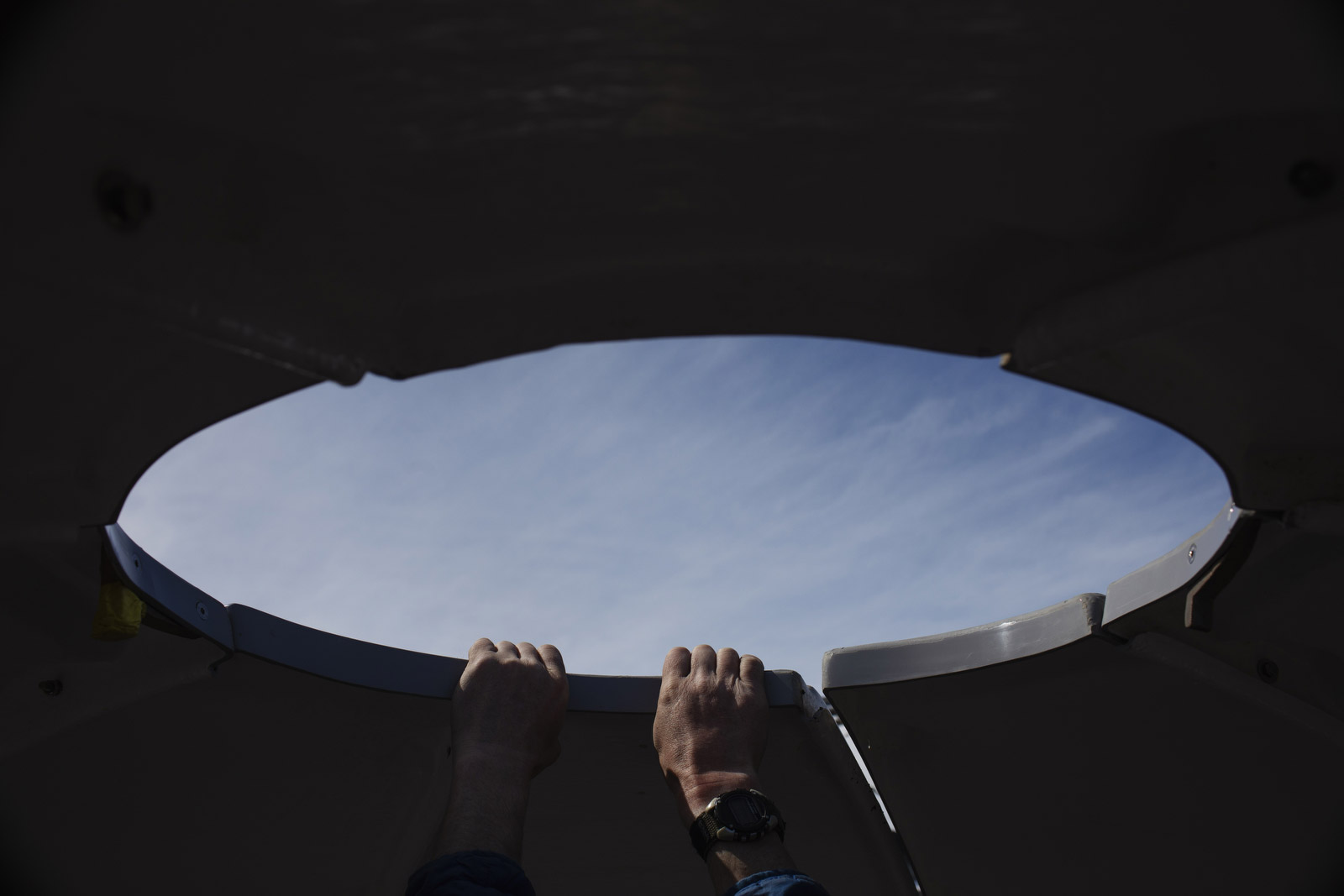 It's not a coincidence that NASA's Arctic mission is called "OMG," for Oceans Melting Greenland.
"I think it's shocking how quickly our planet is changing because of our footprint, and a name that carries with it an element of surprise seemed right for this mission," said Josh Willis, the project's principal investigator.
The five-year project, which is examining how warm ocean water is speeding the loss of Greenland's glaciers, will end in 2020.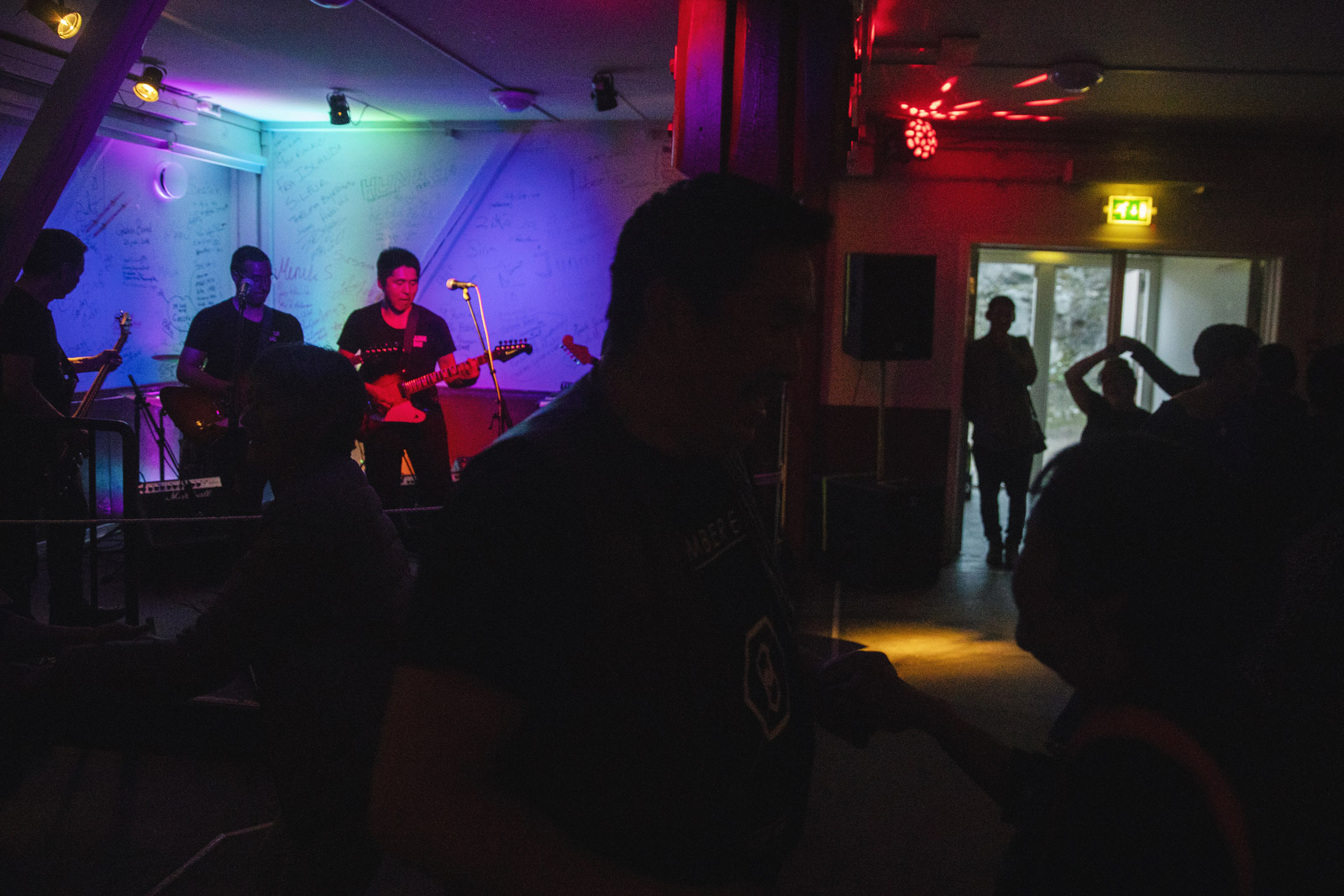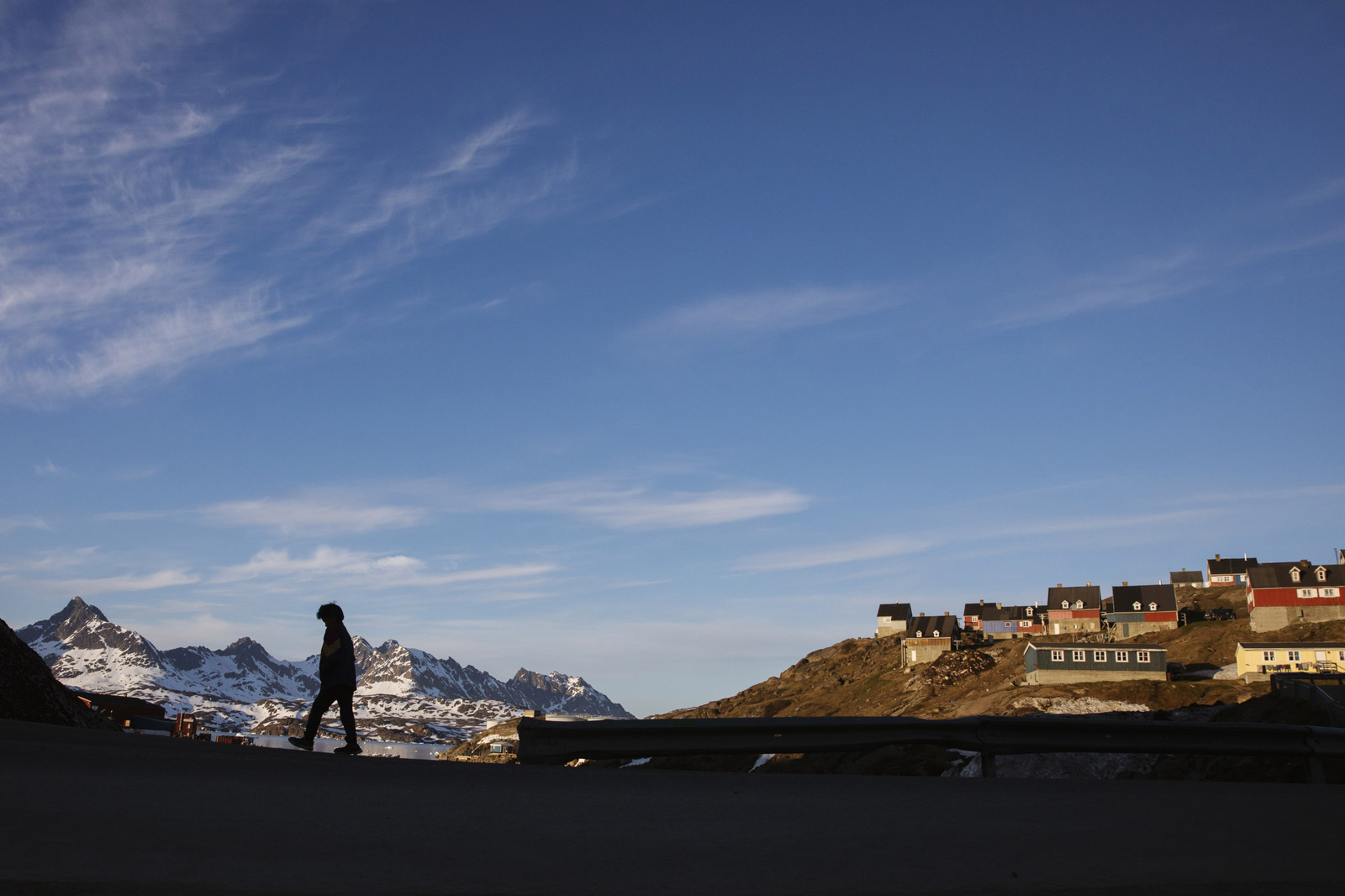 Lucas Jackson is a Reuters photographer based in New York. Follow him on Instagram and Twitter.
Photo editors: Brett Roegiers, Bernadette Tuazon and Cody McCloy