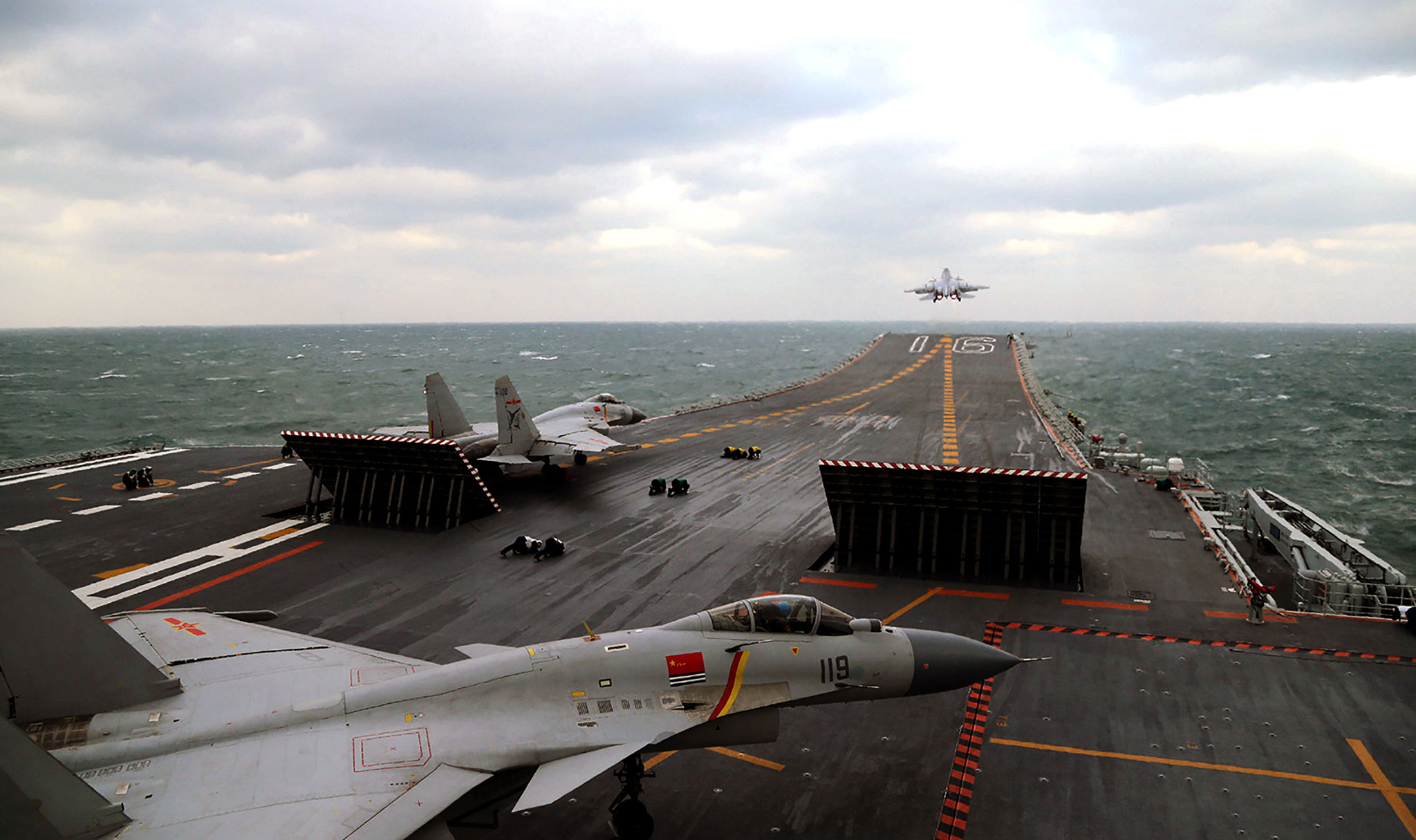 The Battle for the
South China Sea
CNN takes a rare look at the disputed waters, where China and the US are fighting for influence
Special Report
Ivan Watson
Brad Lendon
Ben Westcott
From the window of a US Navy P-8A Poseidon reconnaissance plane, the South China Sea looks calm. But across this vast, blue expanse, a heated struggle for influence is taking place.
China has been building military installations on reclaimed shoals and sandbars to reinforce its territorial claims in the sea, in defiance of US efforts to maintain free passage.
CNN joined the US Navy for a flyover of the disputed Spratly island chain, getting a closer look at a region that some say could be the next flashpoint for global conflict.
Chapter 01 Disputed waters
Controversy over the South China Sea has been building for decades.
At issue are these reefs and shoals which make up the Spratly and Paracel island chains.
The South China Sea is a confusing web of territorial claims. At least six governments say they're the rightful owner of parts of the Spratlys and the Paracels.
The Chinese government claims an enormous area under what is known as the "nine-dash line." Beijing maintains the area has been under Chinese rule since "ancient times" -- many disagree.
The Philippines government also claims the majority of the Spratly chain, which lies off their shores. But so far, President Rodrigo Duterte has wanted warmer relations with China, rather than conflict.
Vietnam claims the Paracel chain and parts of the Spratlys, saying they fall under Hanoi's control. The Chinese government has repeatedly blocked Hanoi's attempts to explore for oil inside what both regard as their territory.
There are also a number of other, smaller claimants to the South China Sea.
Taiwan, Malaysia and Brunei all claim or control parts of the region, but either due to the smaller size of their stakes or their inability to enforce them, they seldom come into conflict over the issue.
On its mission with the US Navy, the P-8A Poseidon flew from Okinawa, Japan, to the Chinese-controlled areas of the South China Sea.
Once there, the plane passed by three of the most heavily fortified islands claimed by the Chinese government: Fiery Cross Reef, Mischief Reef and Subi Reef.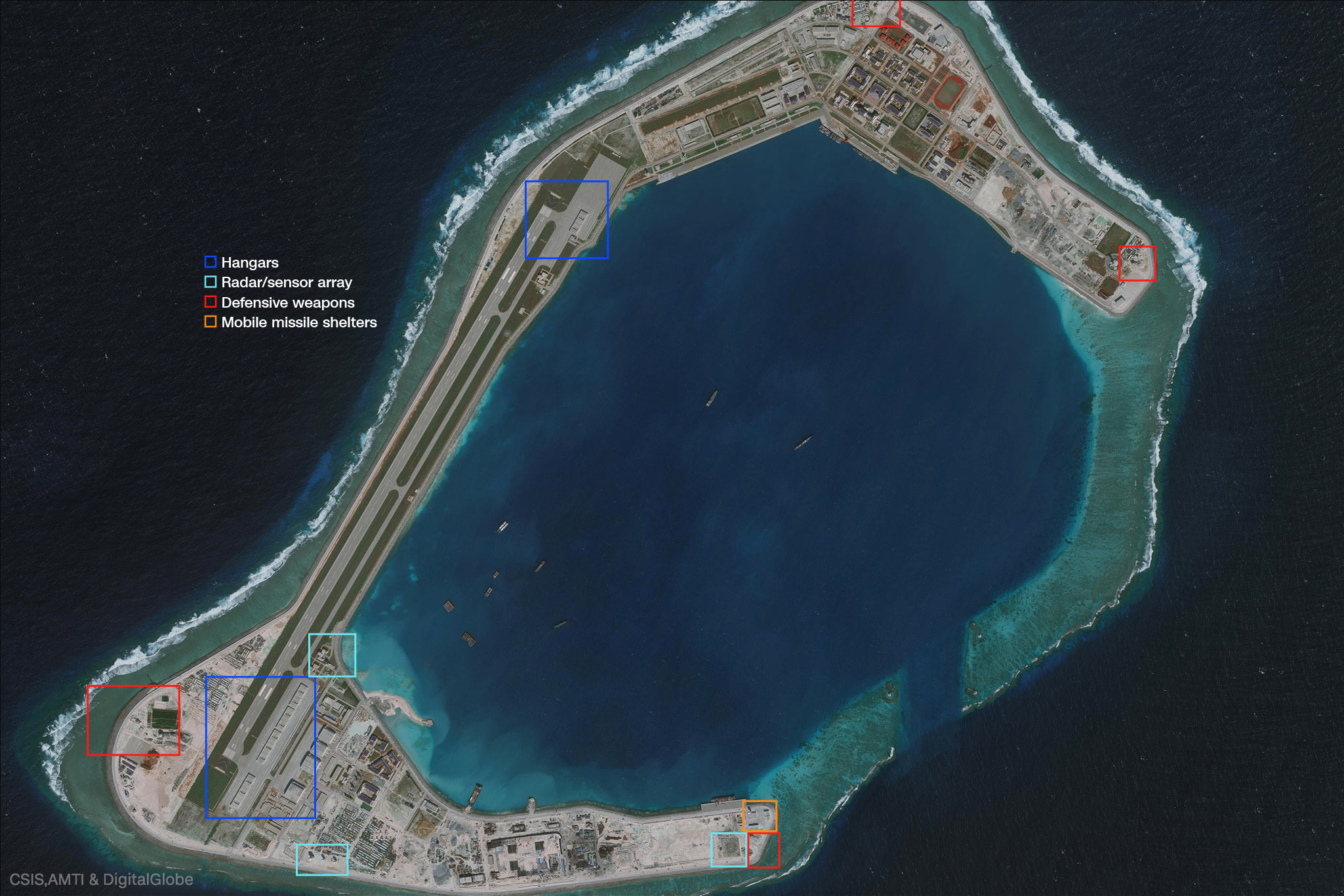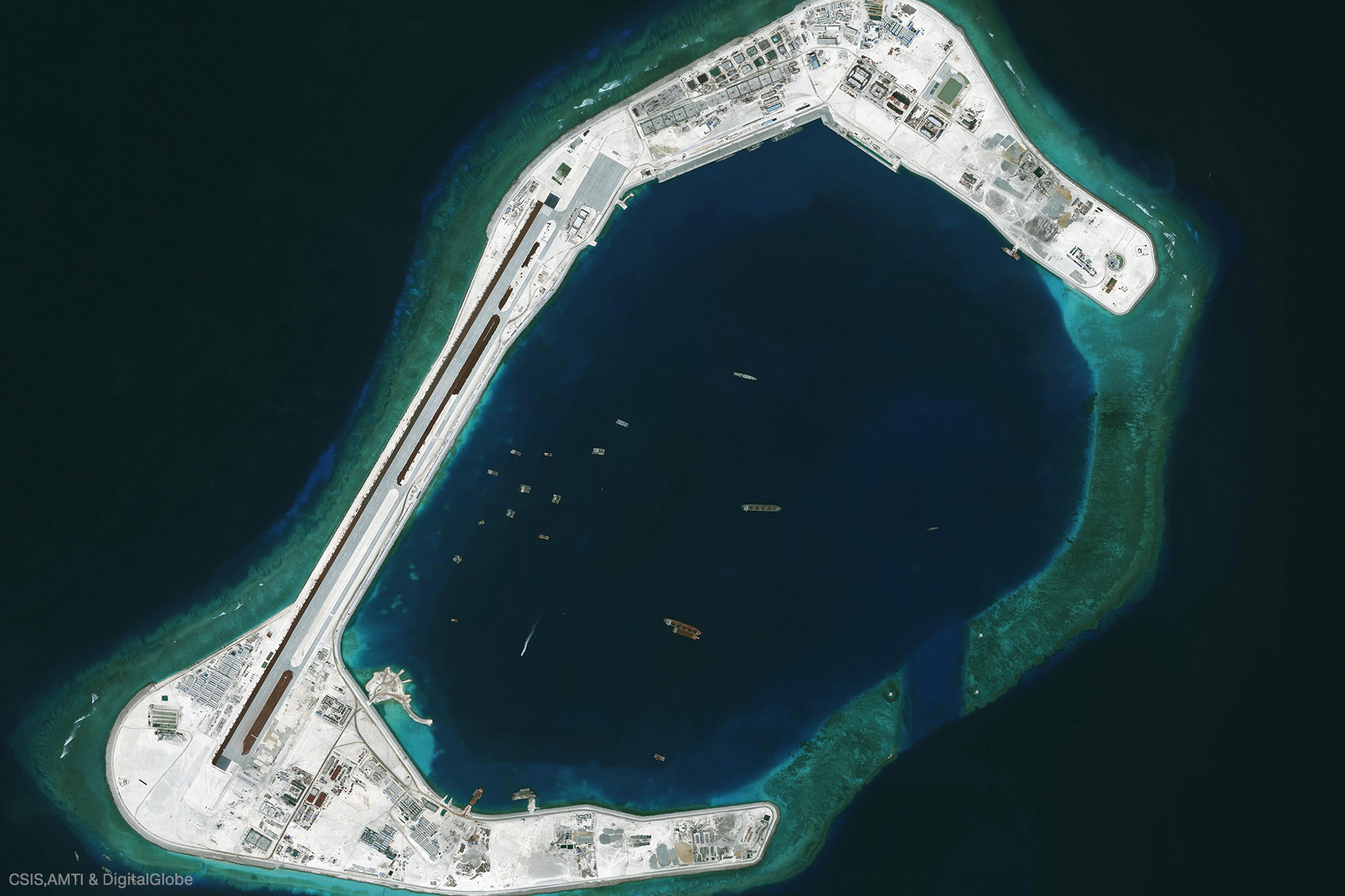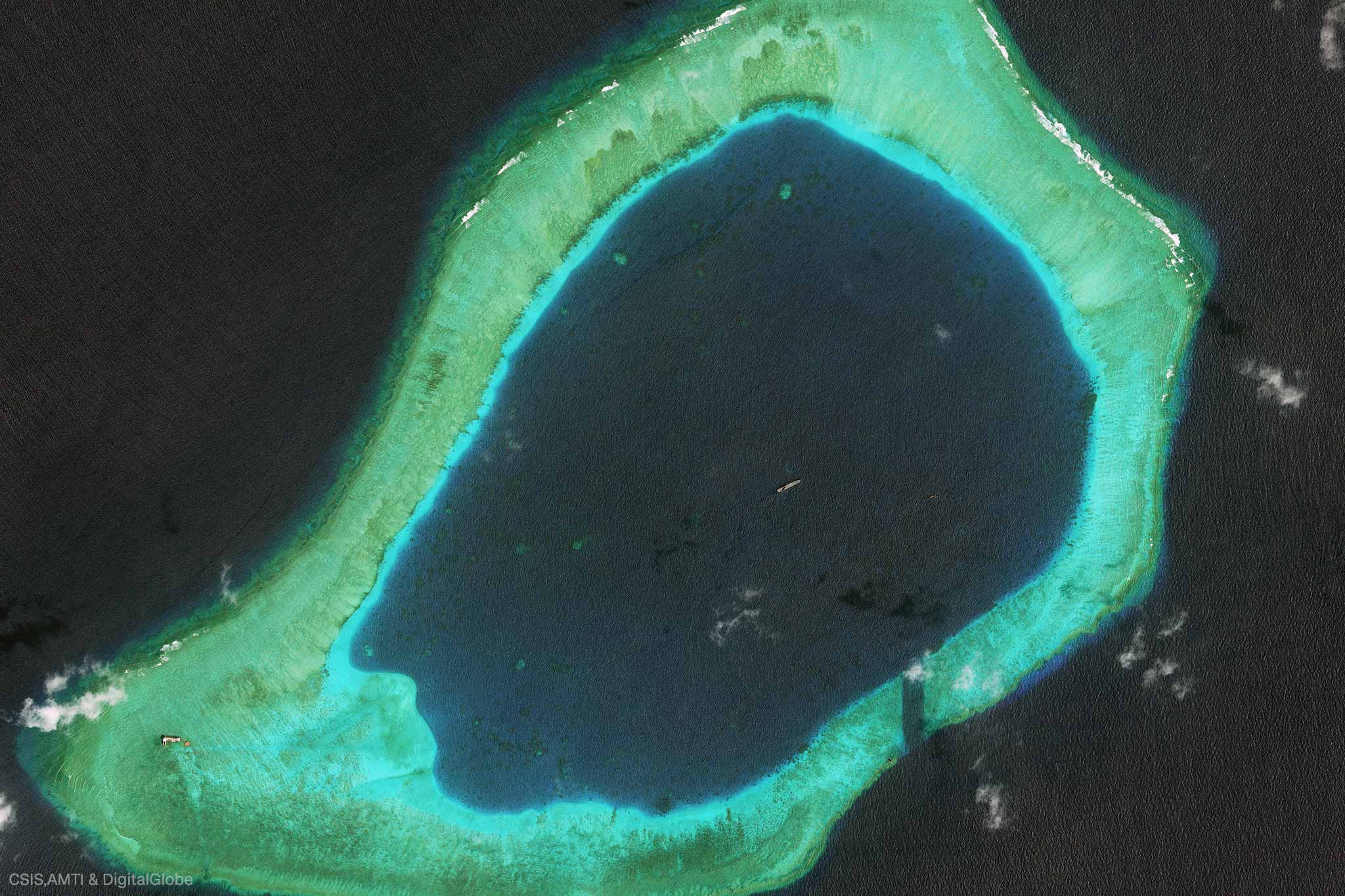 Subi Reef
In 2014, China began building up and reinforcing this small strip of land. Now it features radar stations and aircraft hangars.
Mar 2014
May 2016
Dec 2017
Source: CSIS, AMTI & Digital Globe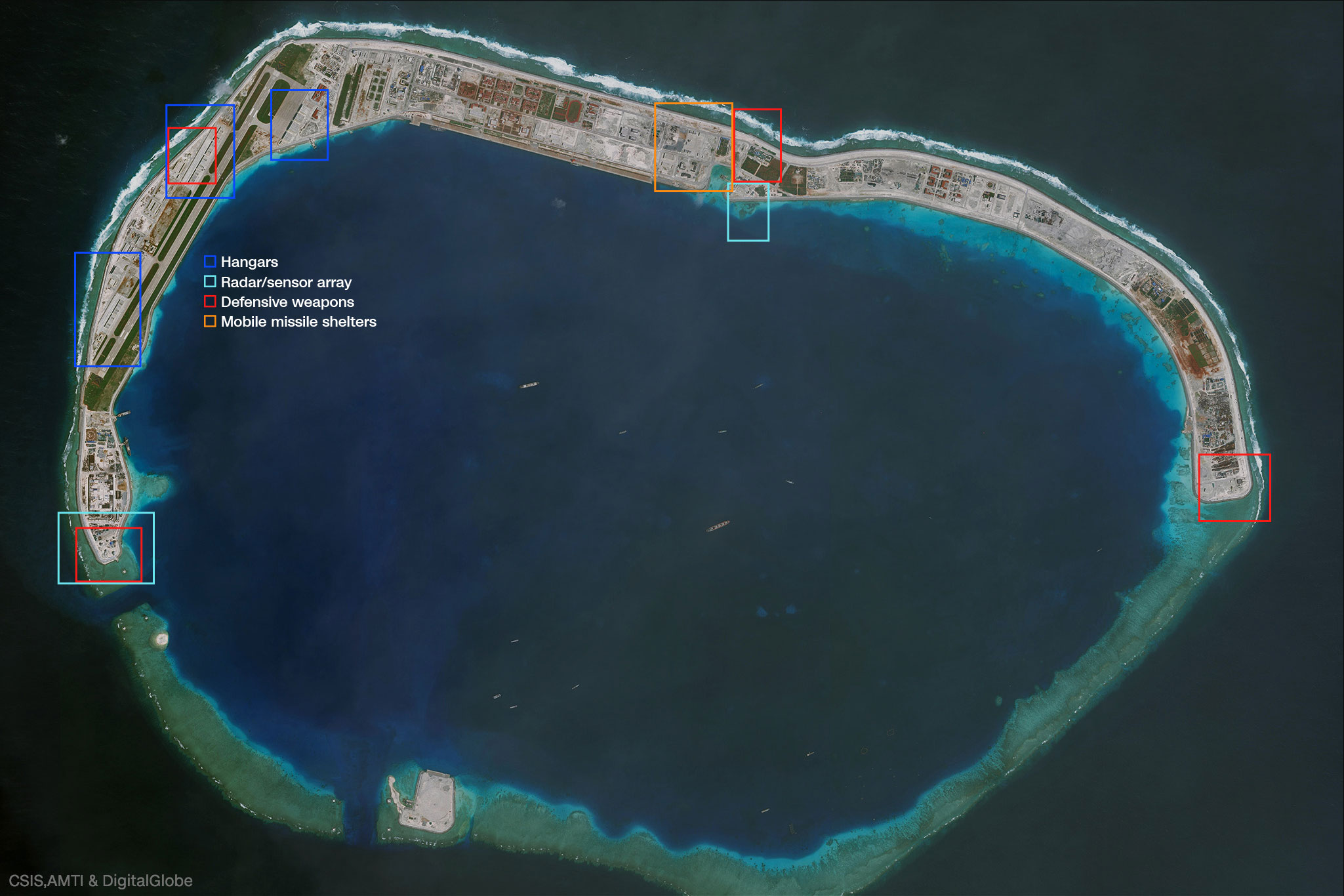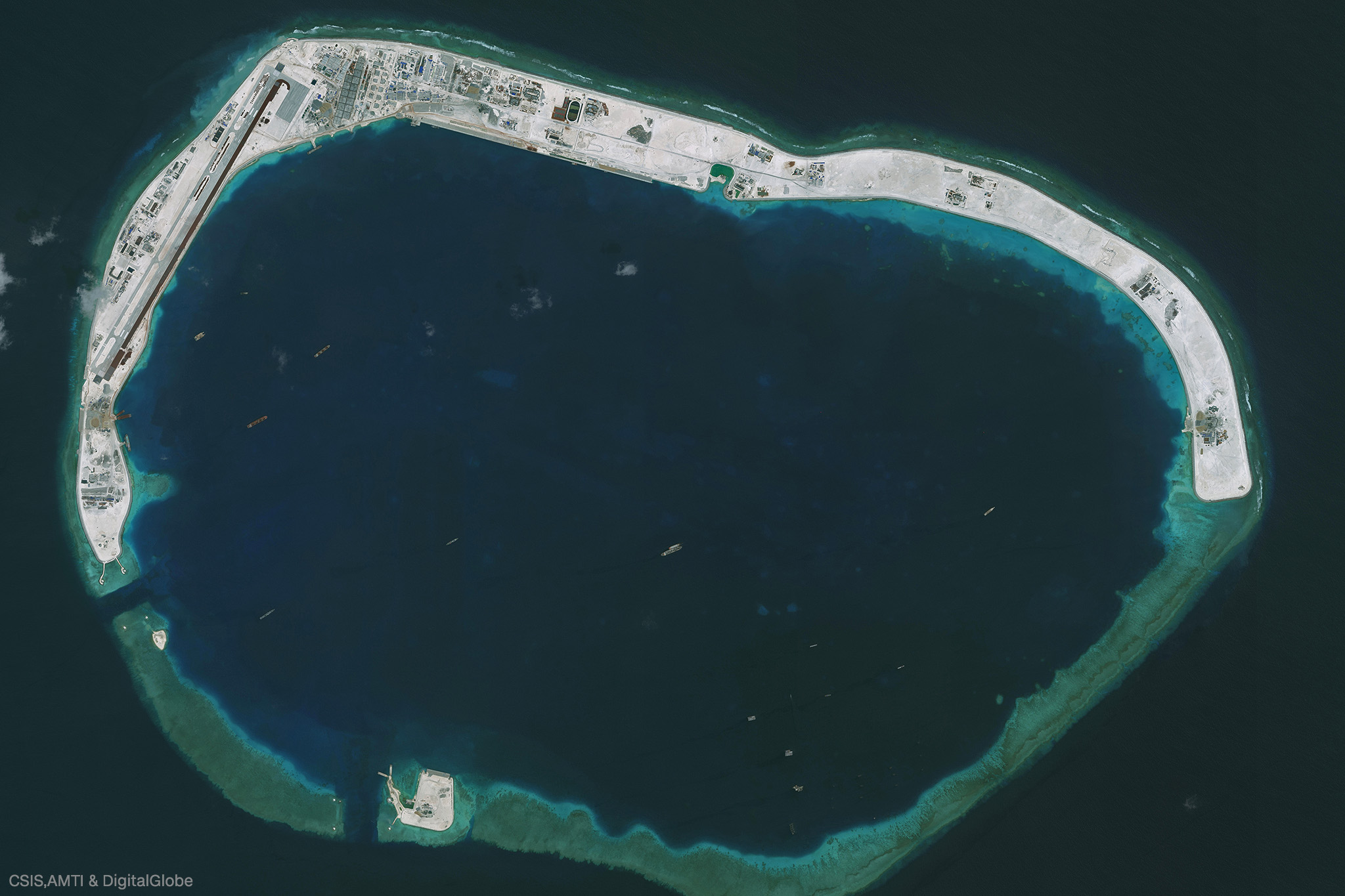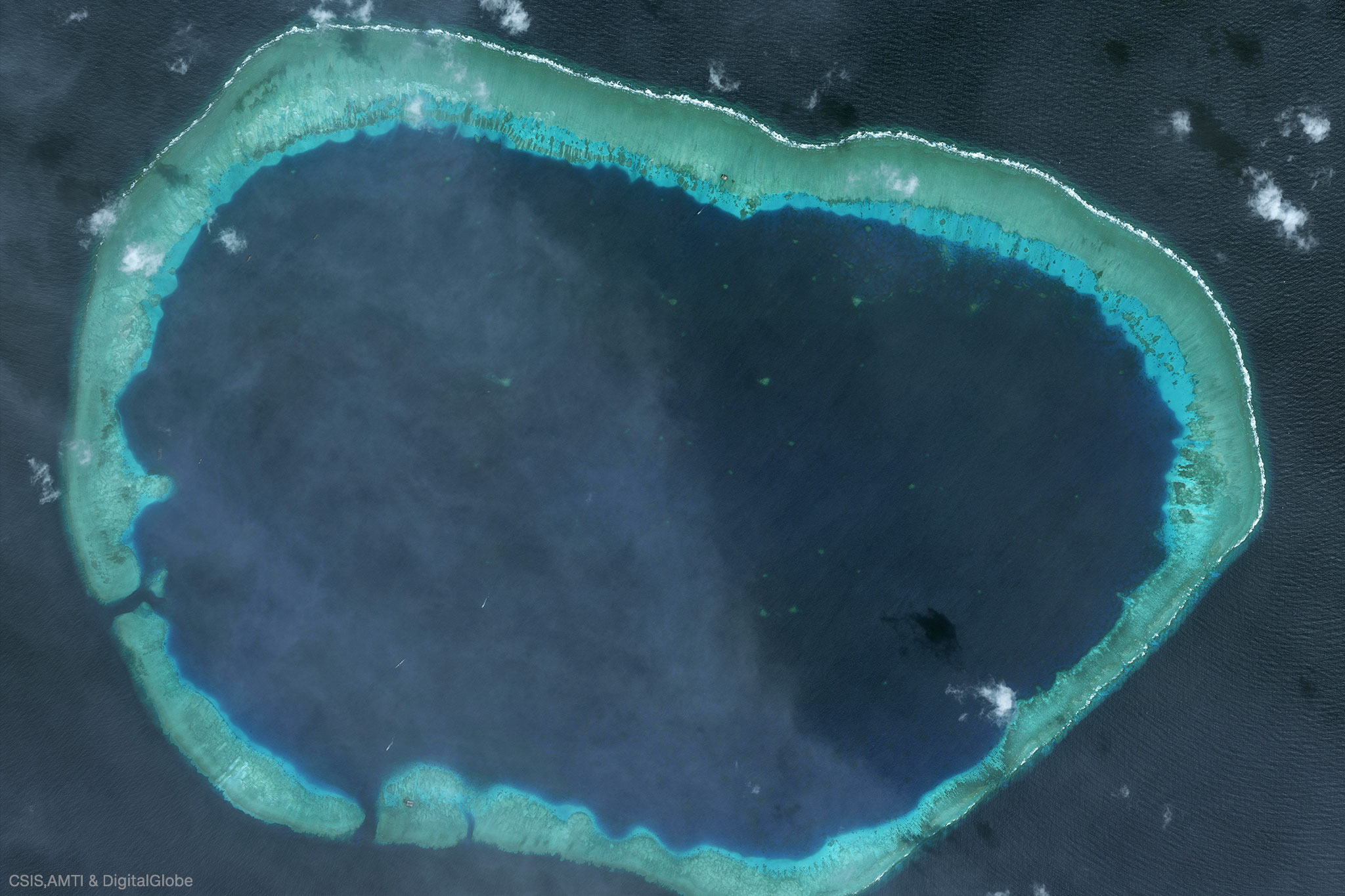 Mischief Reef
Claimed by four different governments, this former atoll is one of China's largest artificial islands in the Spratlys.
Jan 2015
May 2016
Oct 2017
Source: CSIS, AMTI & Digital Globe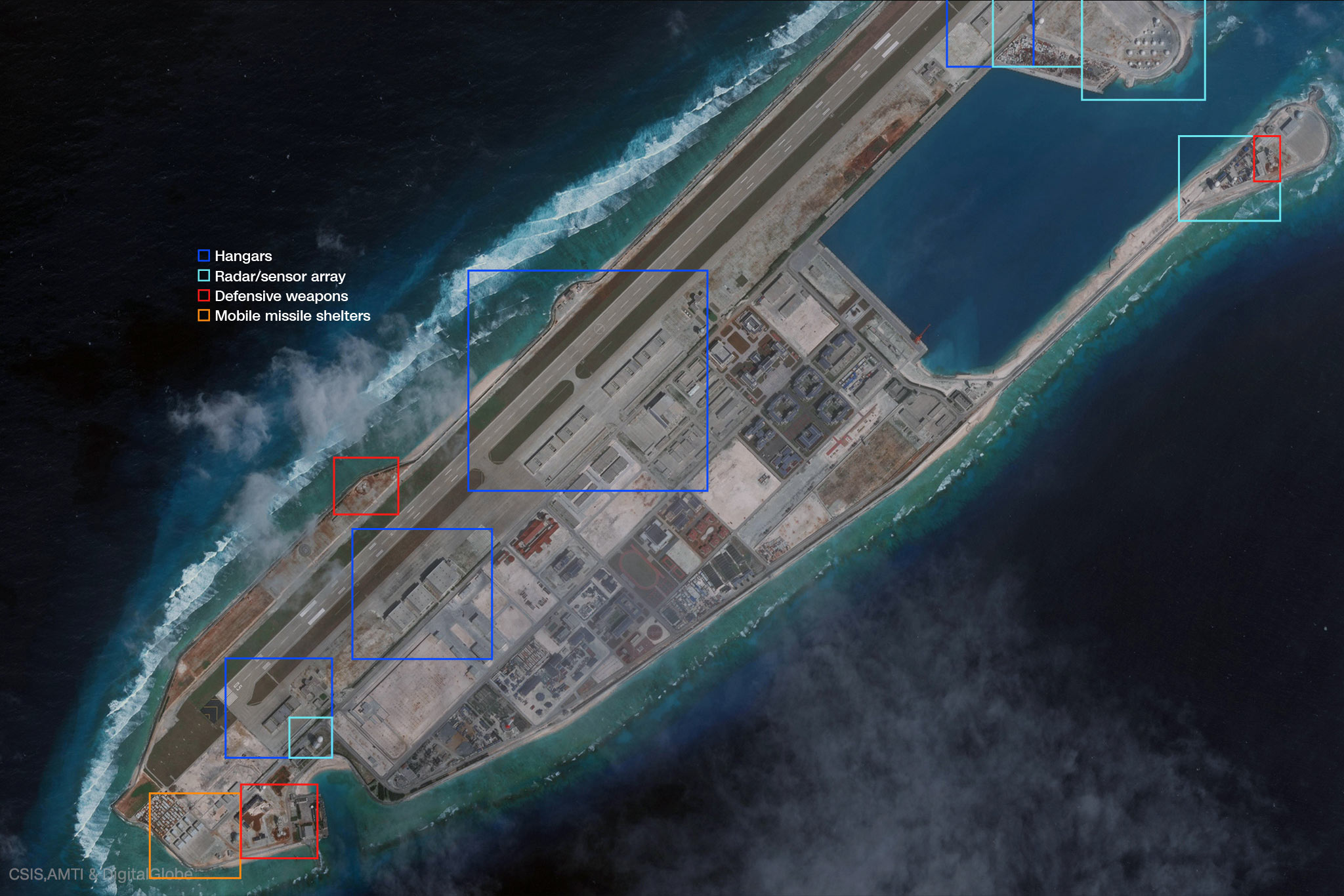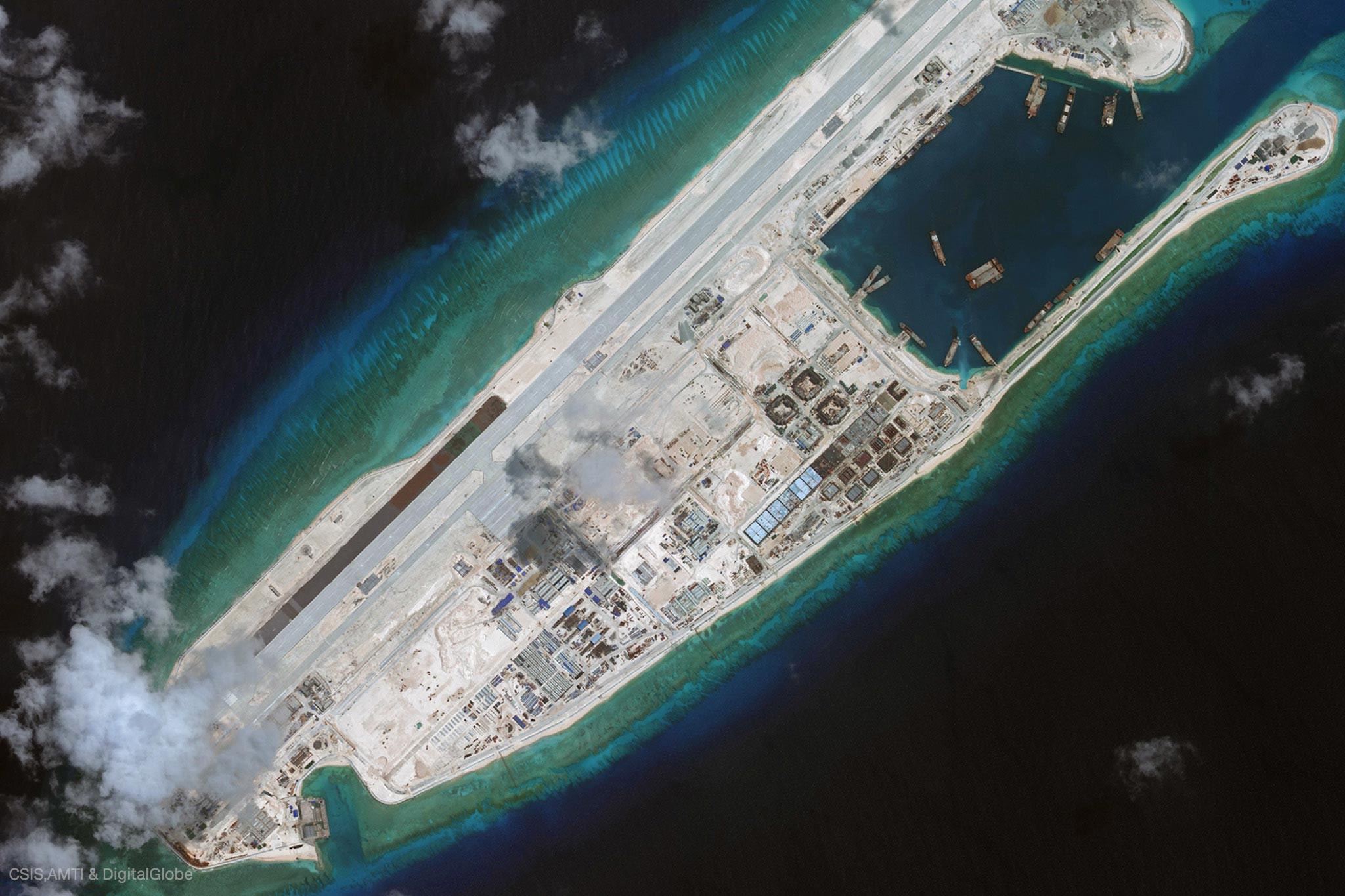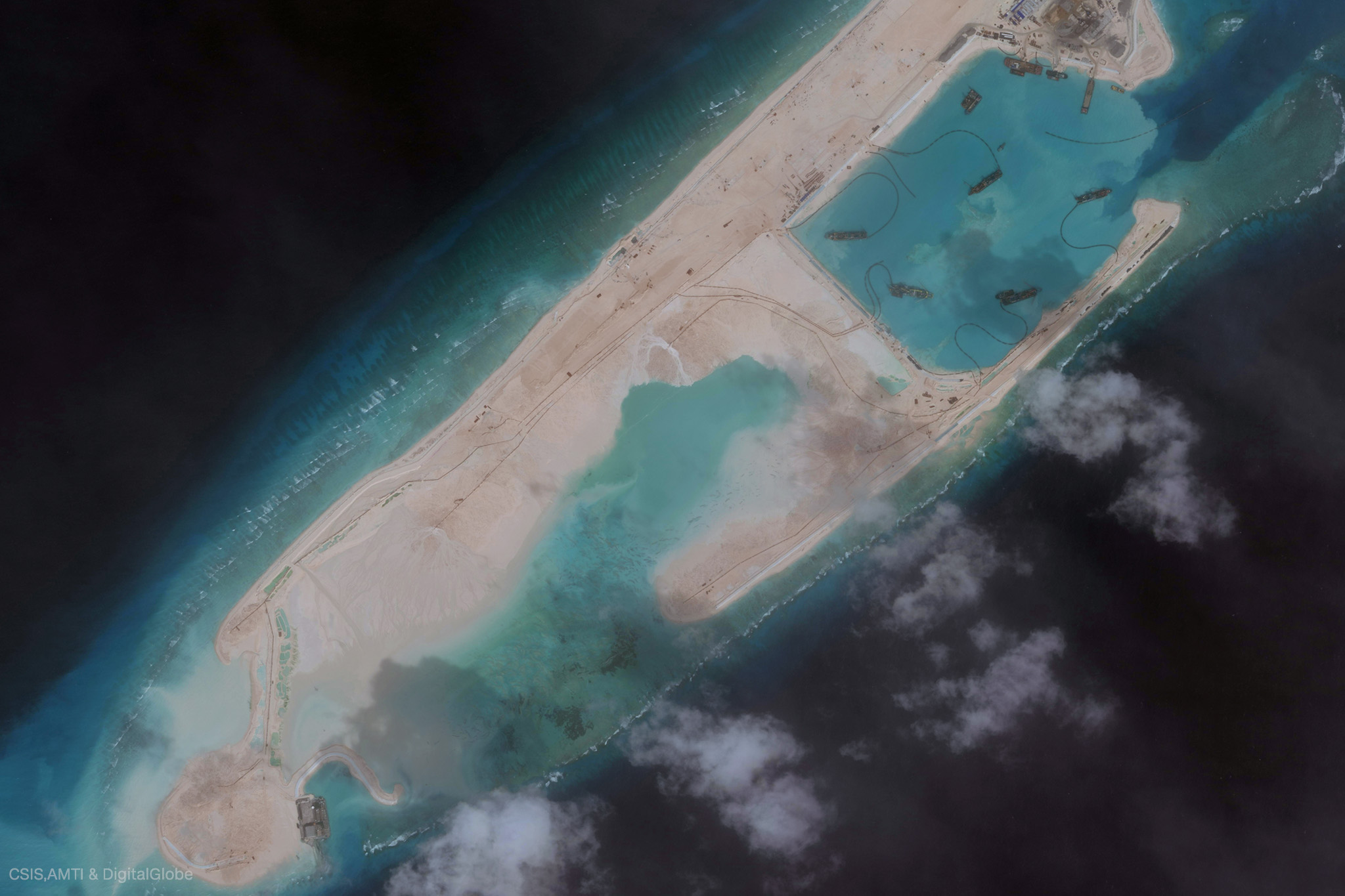 Fiery Cross Reef
In five years, China has erected multiple-story buildings on the former shoal, as well as a long airstrip suitable for military aircraft.
Jan 2015
Sep 2015
Jan 2018
Source: CSIS, AMTI & Digital Globe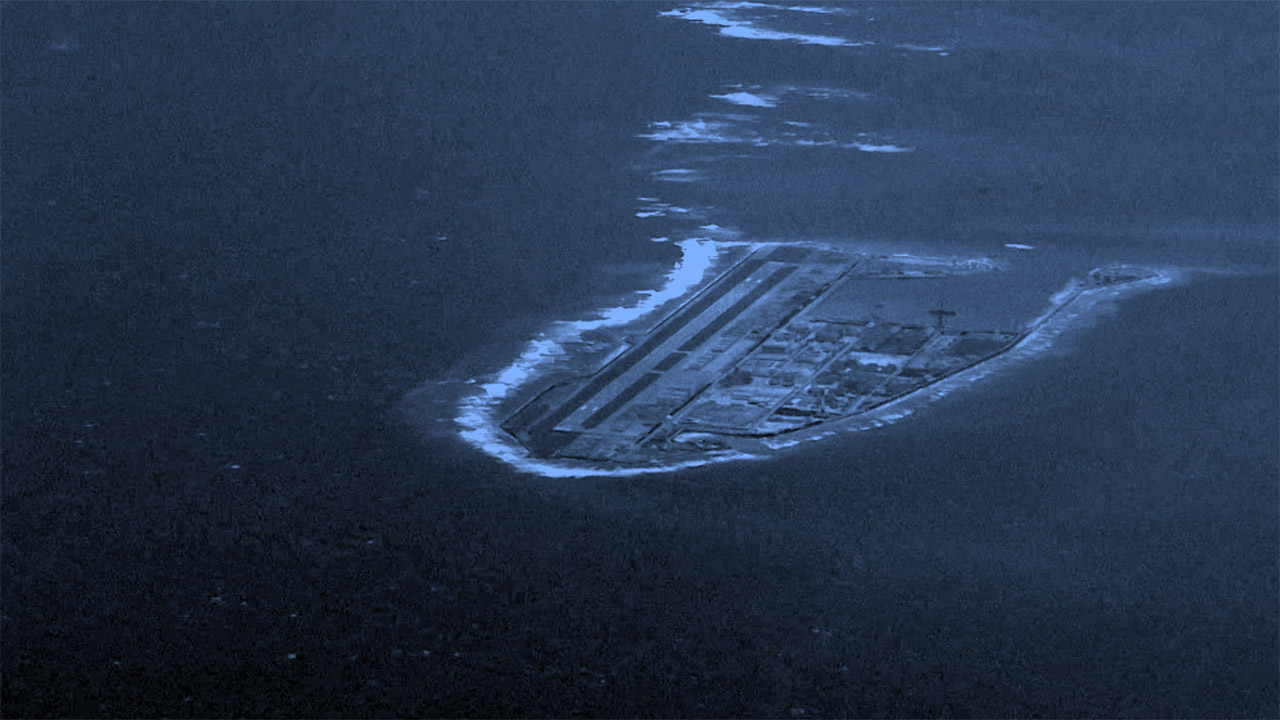 Chapter 02 Airfields in the ocean
From the window of the Poseidon, we can see the islands China has built from reefs and sandbars to tighten its hold on the South China Sea.
On the plane's screens, we can pick out dozens of ships sheltering in one island's lagoon. On another, a five-story building stands on what used to be empty sand.
The South China Sea has seen much development in the past few years. These are three of China's largest artificial islands.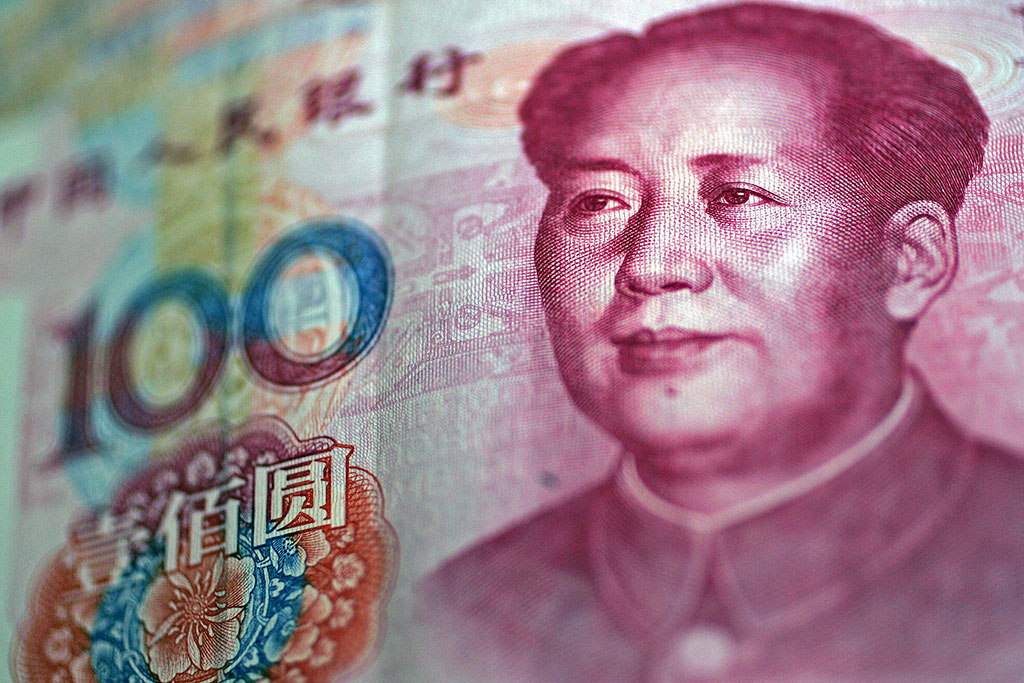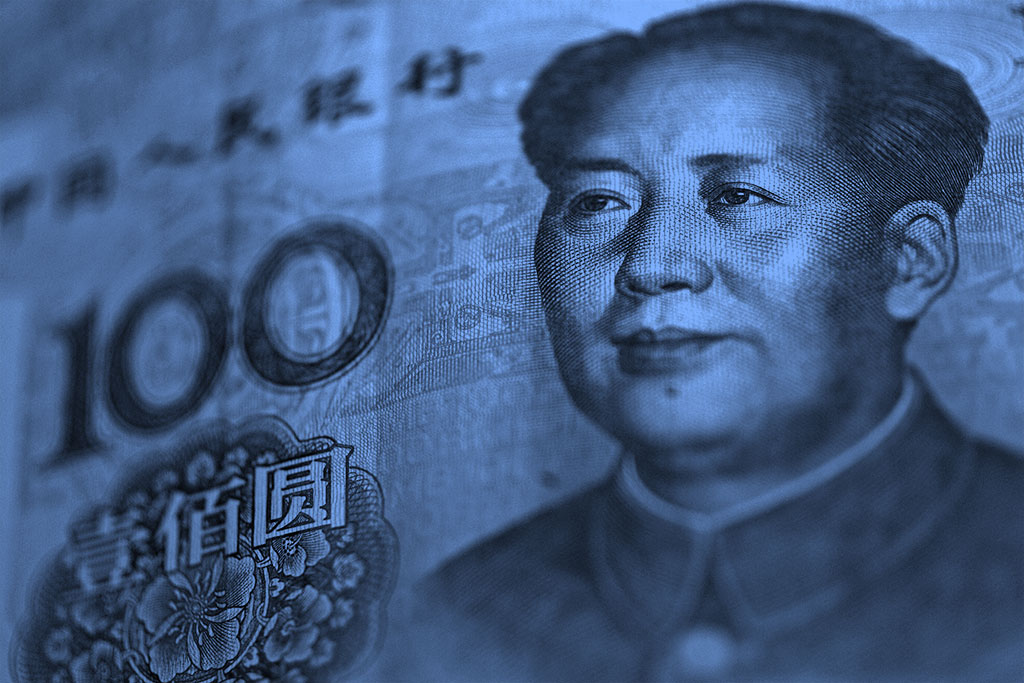 Chapter 03 Oil, money and power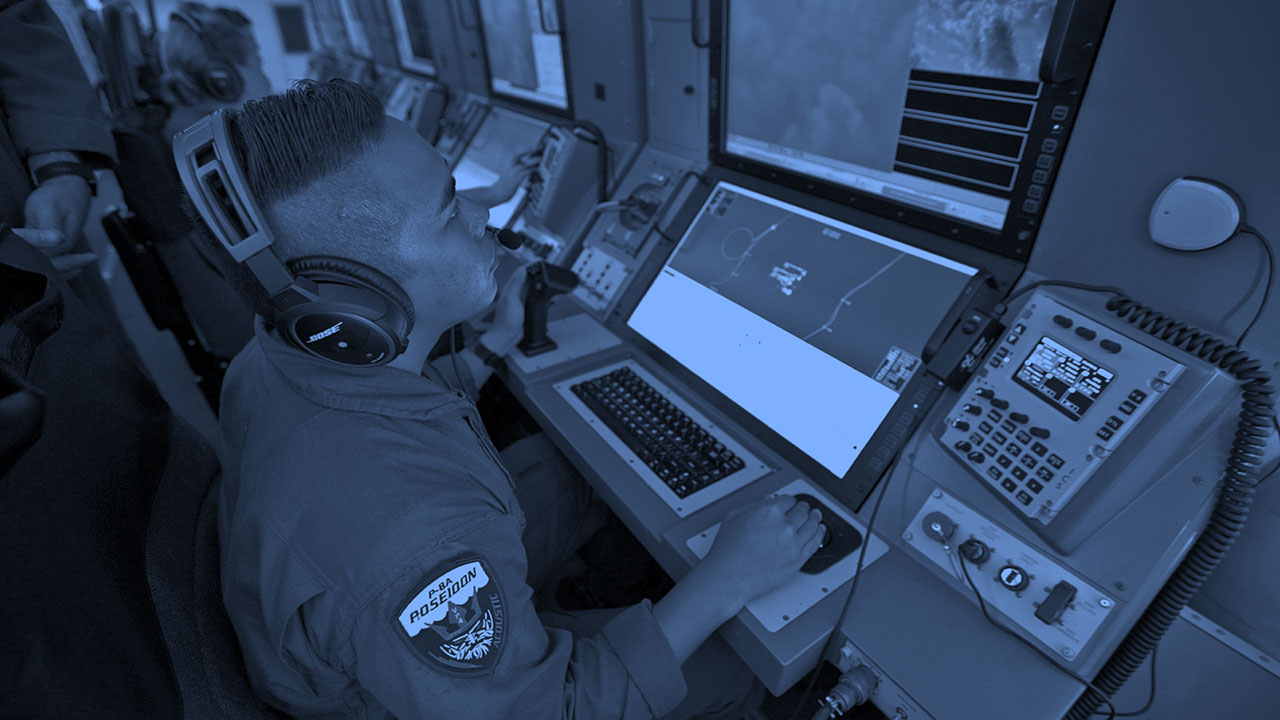 Chapter 04 'Promoting peace and stability'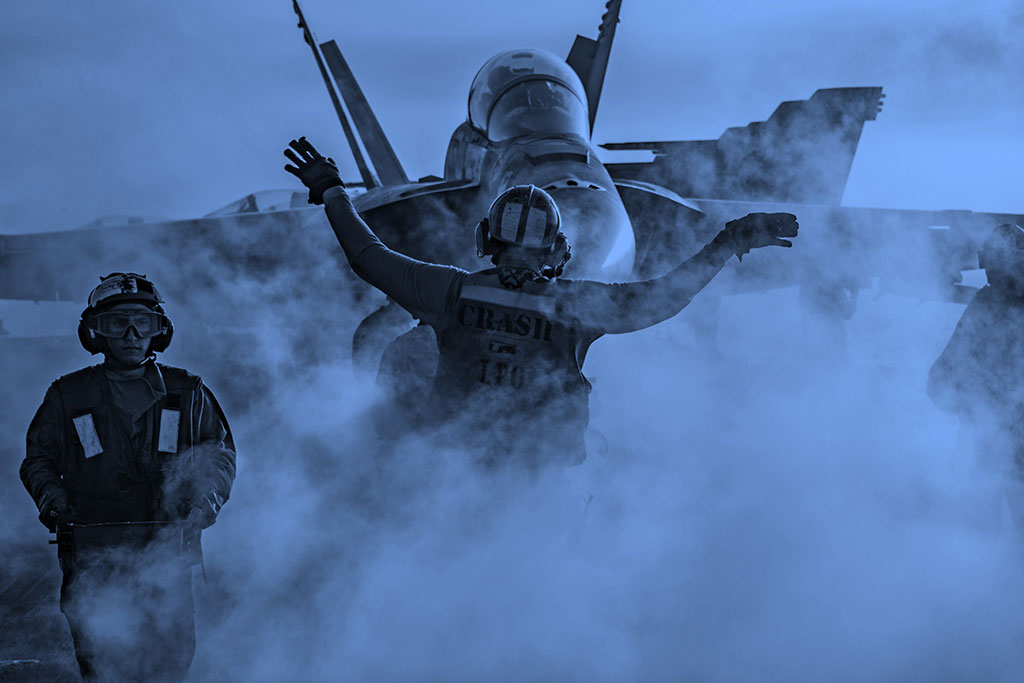 Chapter 05 South China Sea standoff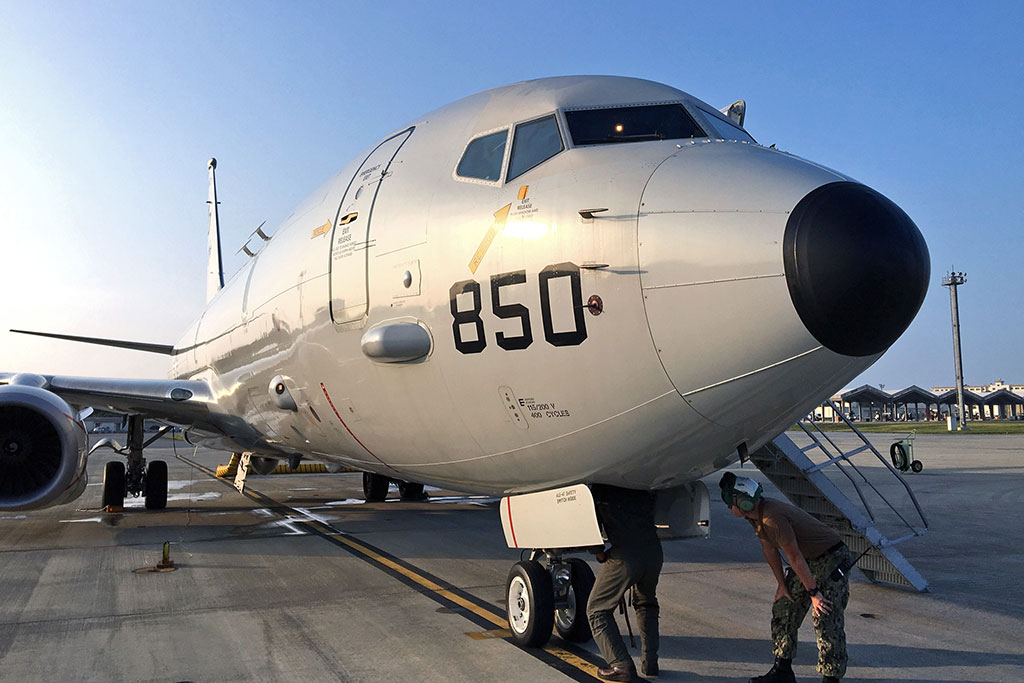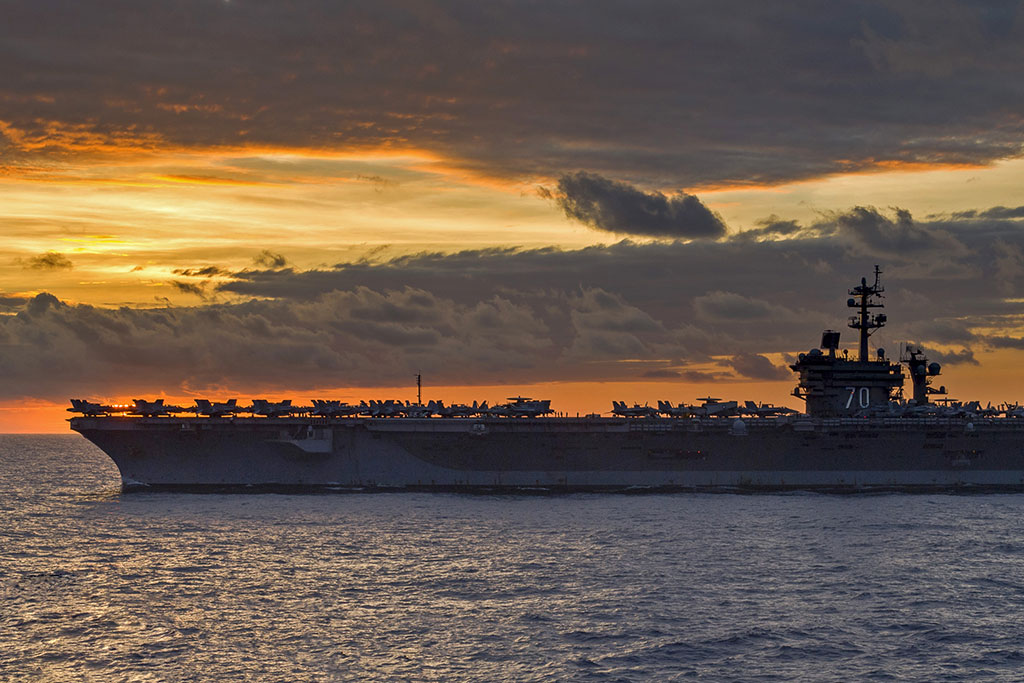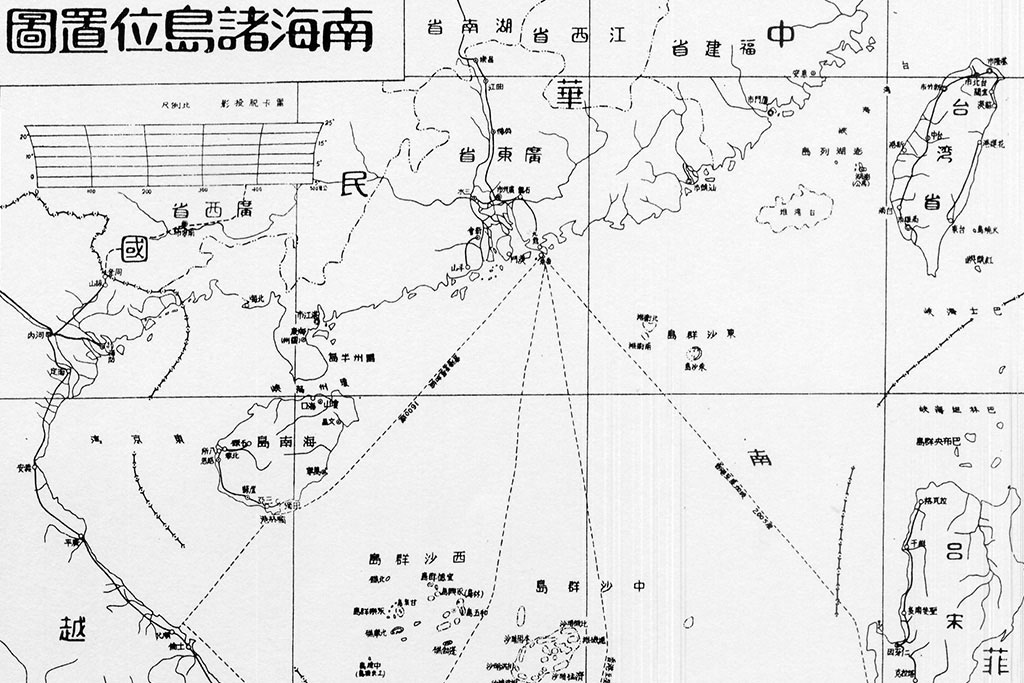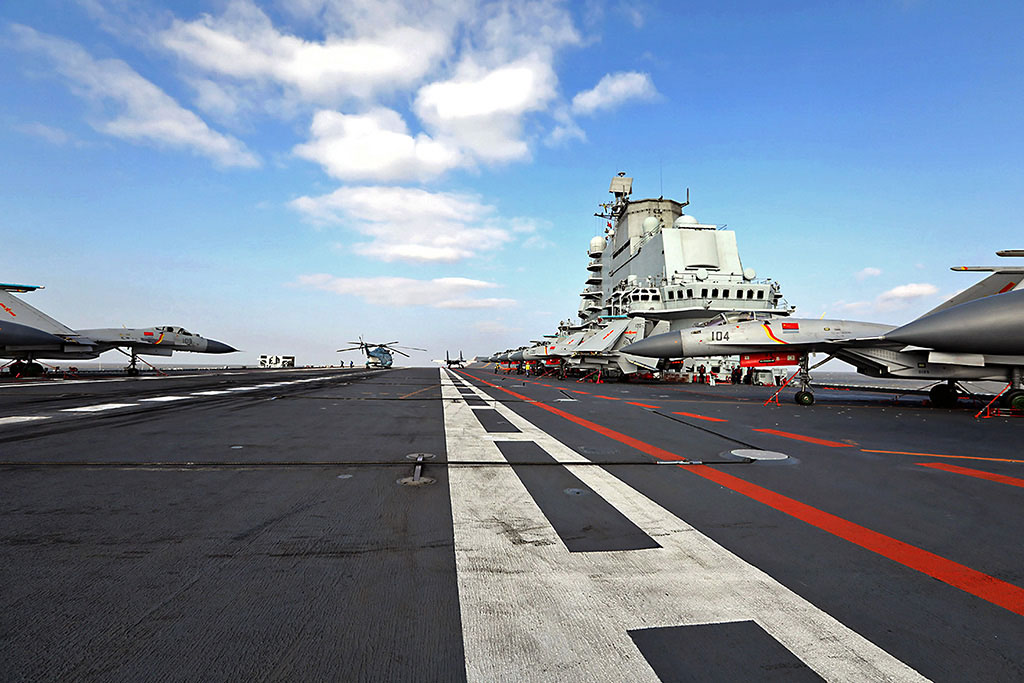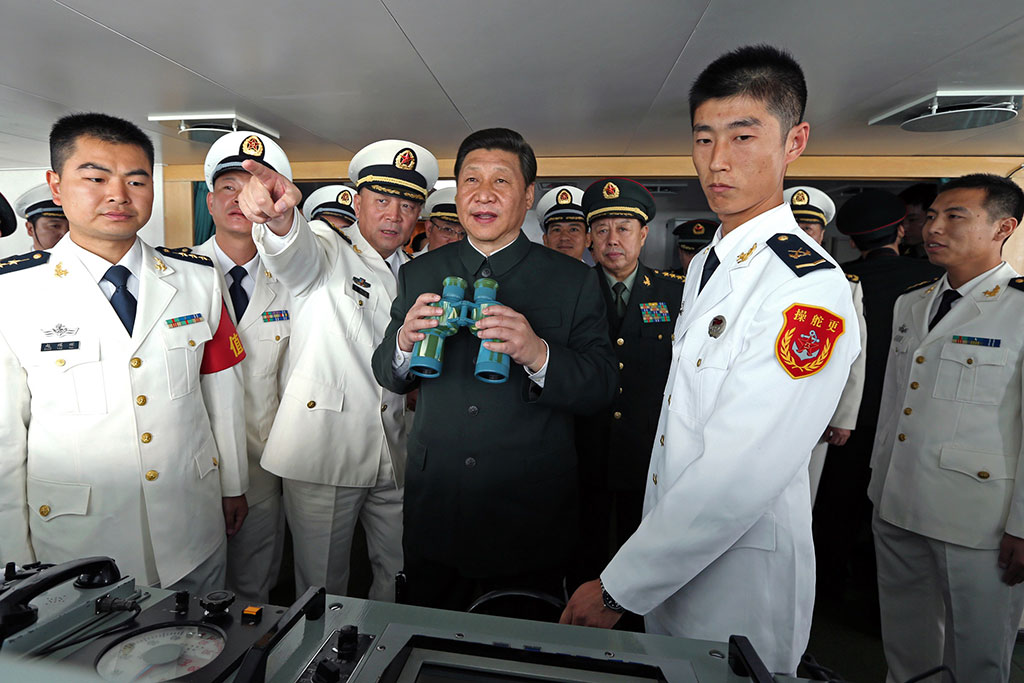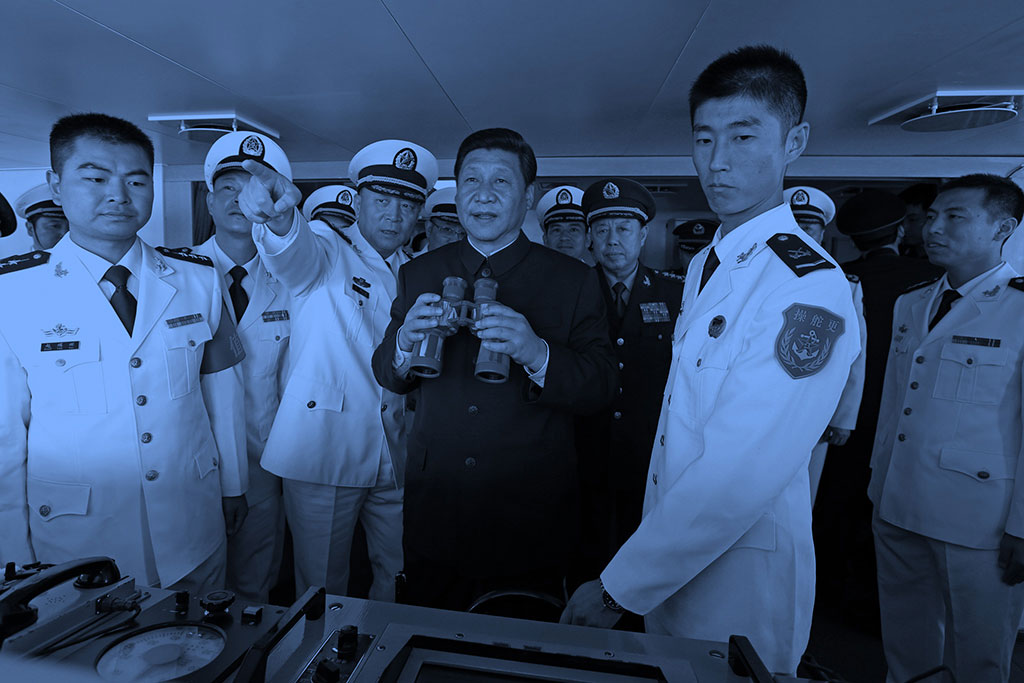 Chapter 06 No backing down
The standoff between Washington and Beijing in the South China Sea has regional powers on edge.
They fear a miscalculation could lead to accidental war. However, neither the US nor China is likely to back down.
According to China's state media, President Xi Jinping told US Secretary of Defense James Mattis in June that "any inch of territory passed down from ancestors cannot be lost."
US commanders say they've kept these waters open for five decades, and they won't stop now.
These US Navy flights will continue, challenging Beijing's expansion, with no end in sight.