The 2-year-old girl looks up at the adults around her with tears in her frightened eyes, her curls clinging to the side of her face and her mouth opened in a terrified cry.
The girl, who was with her mother and others, had rafted across the Rio Grande and were stopped in Texas by US Border Patrol agents last week.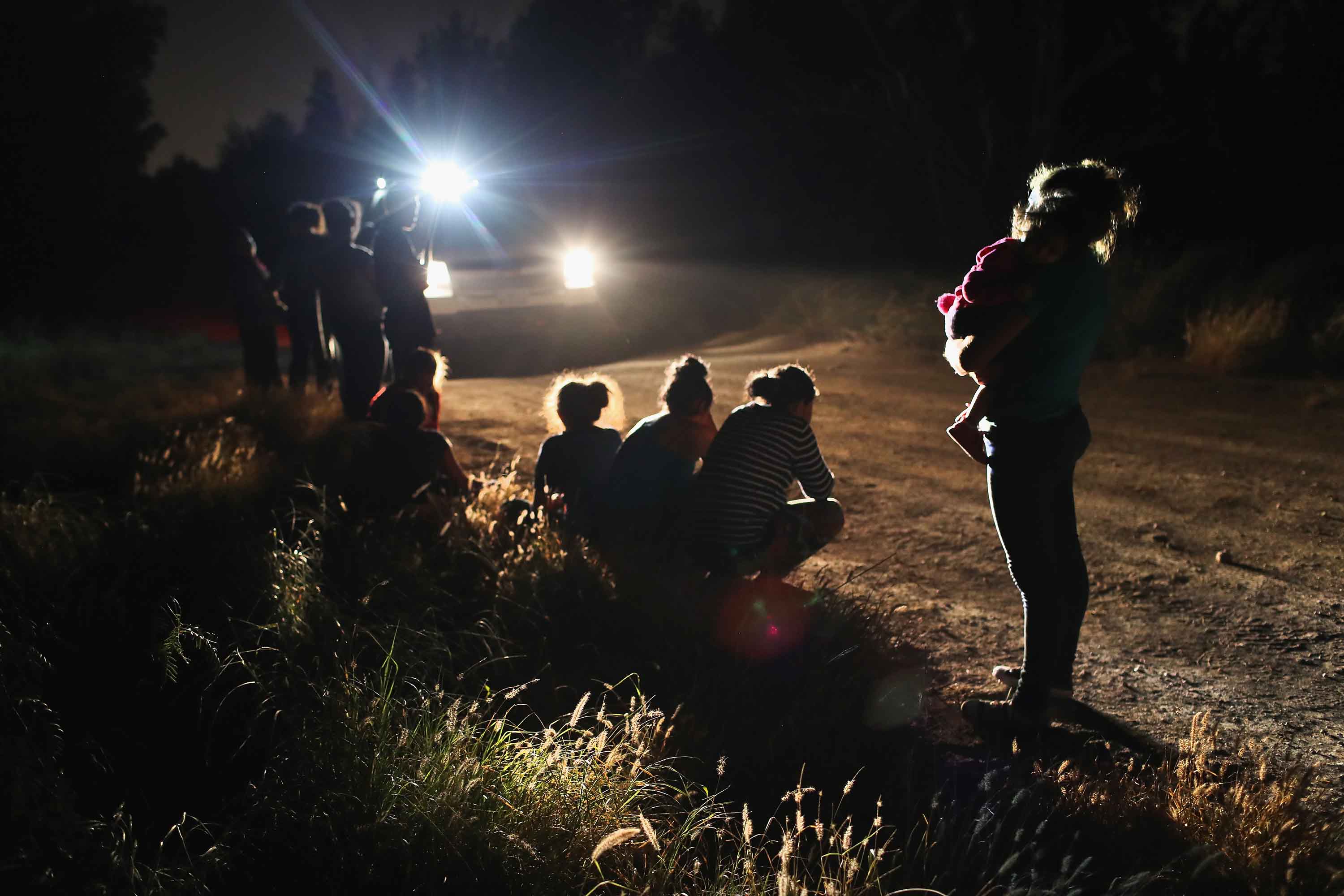 Agents were searching people before they were taken into vans to be driven to a processing center. John Moore, a Getty photographer and Pulitzer Prize winner, took the picture after the toddler's mother set her down.
"One of the last people to get on the bus was the mother of this child and her daughter together," he told CNN's Ana Cabrera. "And when they went to body-search (the mother) against the vehicle, they asked her to put down her child. And right then, in that moment, the little girl broke into tears.
"It's not unusual for toddlers in any circumstance to have separation anxiety. But I think this particular situation with the separation of families leads and gives a new meaning to that phrase."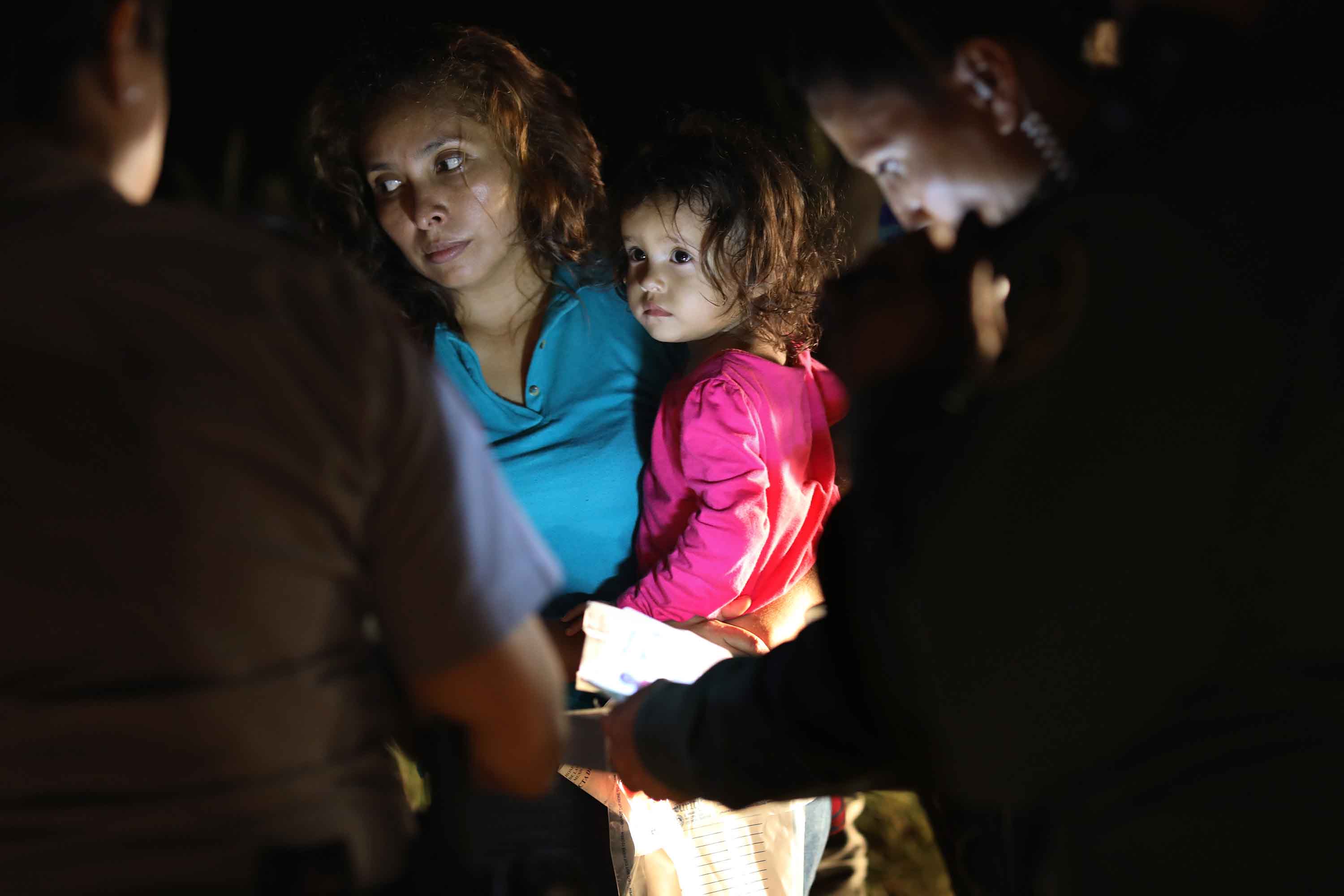 The crying girl is quickly becoming the human face of President Donald Trump's new "zero-tolerance" immigration policy, which has resulted in separations of undocumented parents and kids.
Nearly 2,000 immigrant children were separated from parents over a period of about six weeks in April and May, according to the Department of Homeland Security.
The Trump administration has said it will refer everyone caught crossing the border illegally for prosecution, even if they are claiming to deserve asylum or have small children.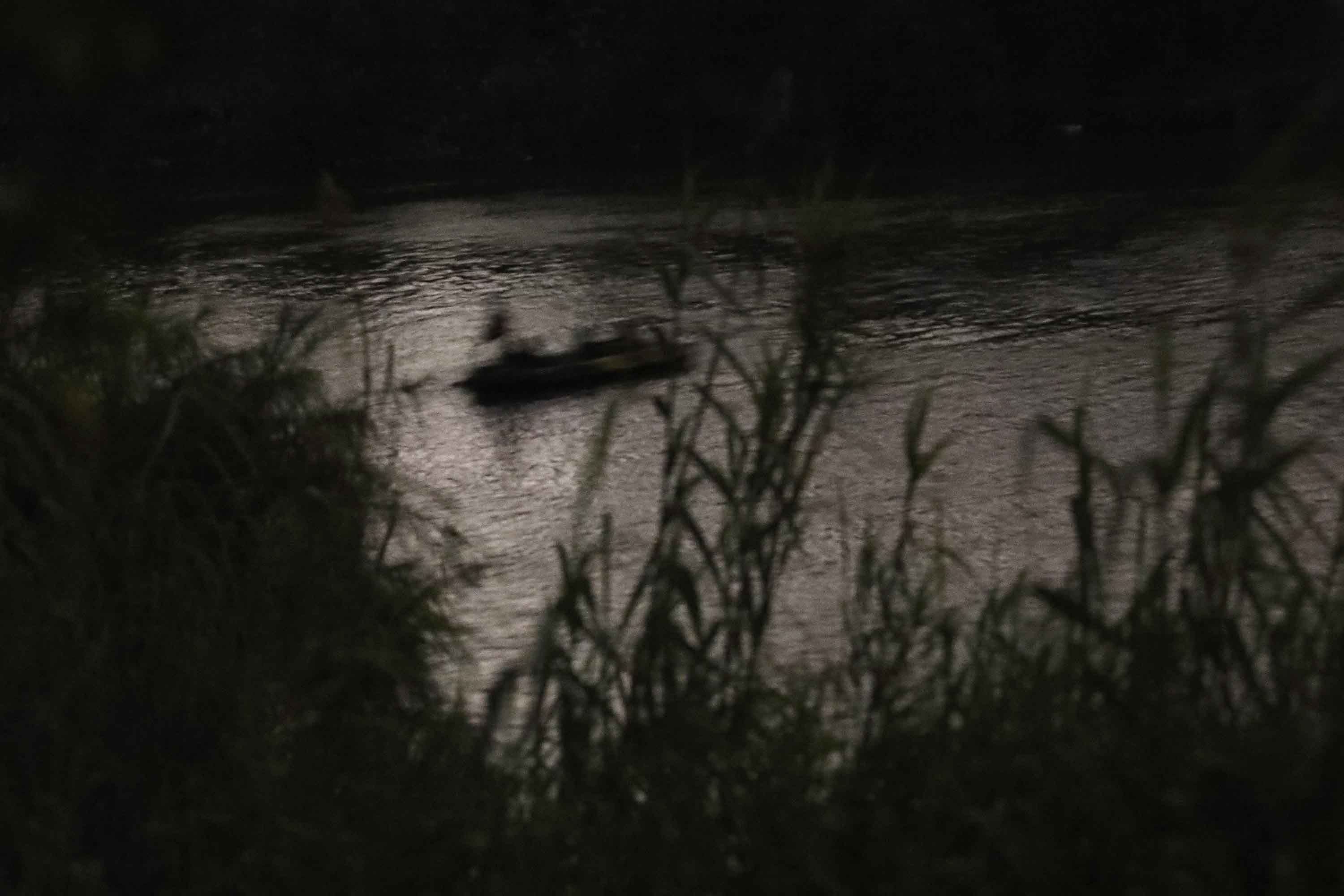 Moore didn't know what happened to the little girl and whether she was separated from her mother.
"The process of separation of families happens away from (camera) lenses," he said. "I was able to see about as close as one can get to what it really looks like."
A spokesman for US Customs and Border Protection later told CNN that the girl and her mother were not separated. Further details were unavailable.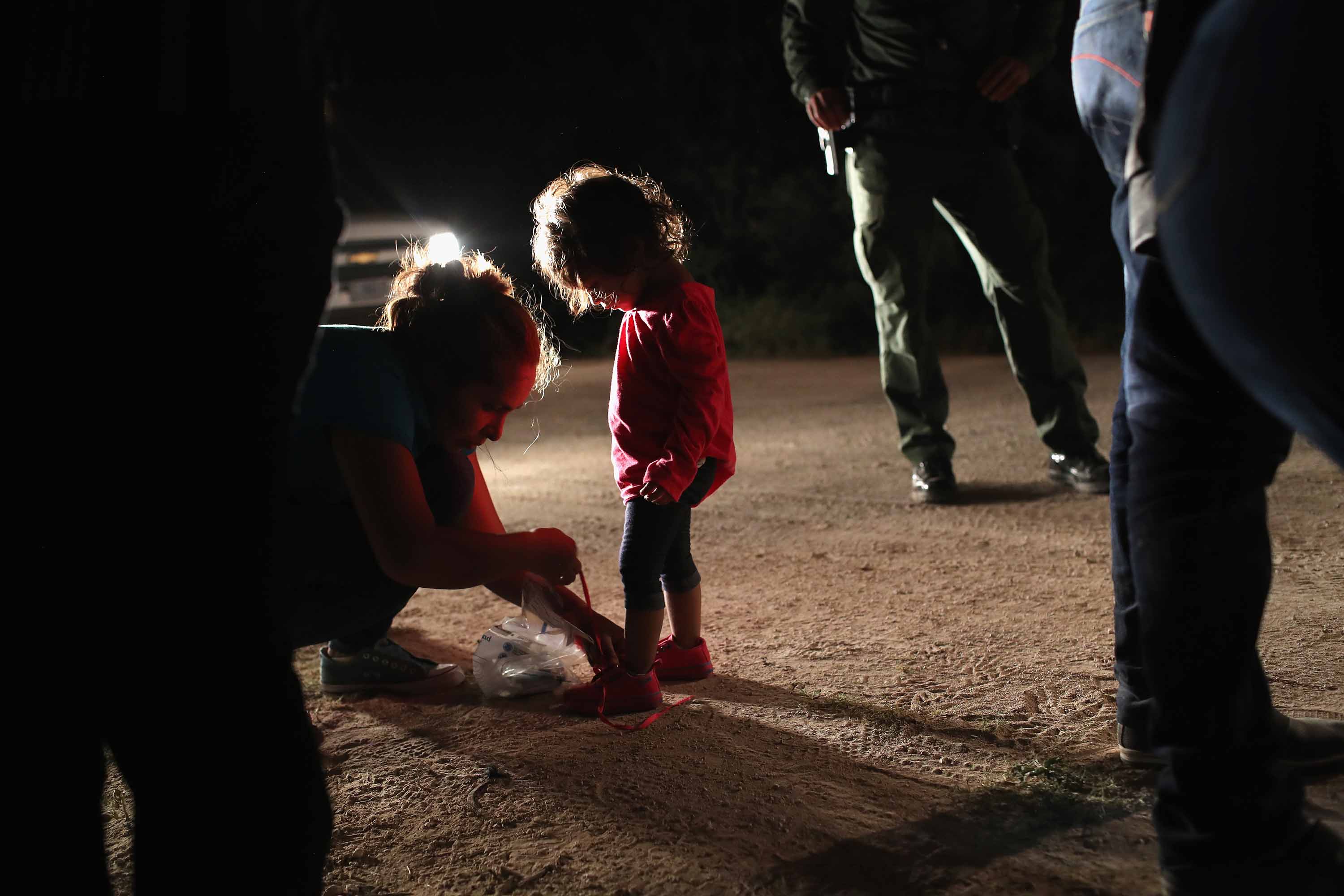 Moore said he had been able to speak very briefly with the girl's mother. They had left Honduras and had been traveling for a month.
"A whole month is a very difficult journey for these folks — often very dangerous. And so by the time they had reached the US side, they'd probably been through a lot already," said Moore, a Getty Images photographer who has spent the past 10 years covering the immigration issue from both sides of the border.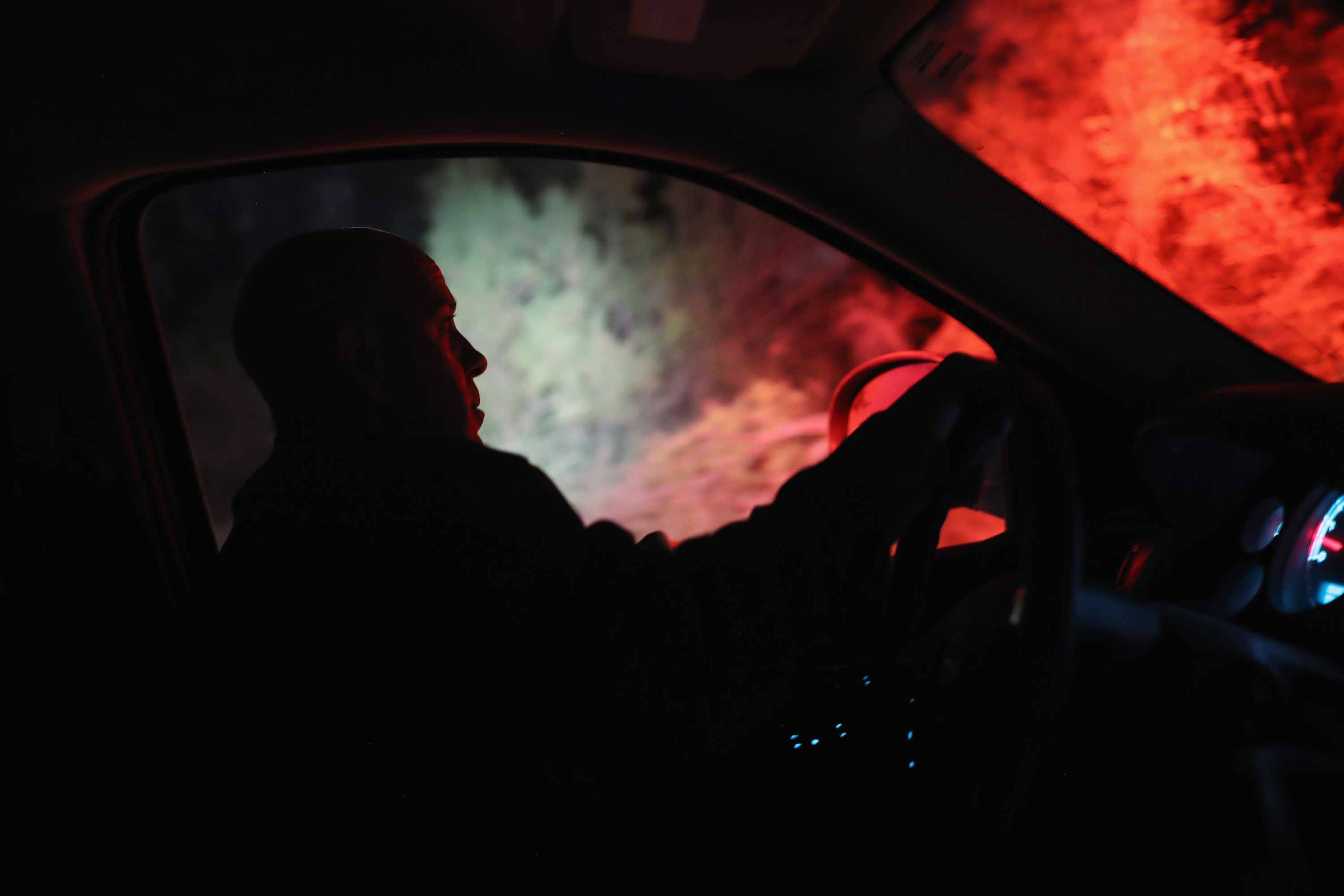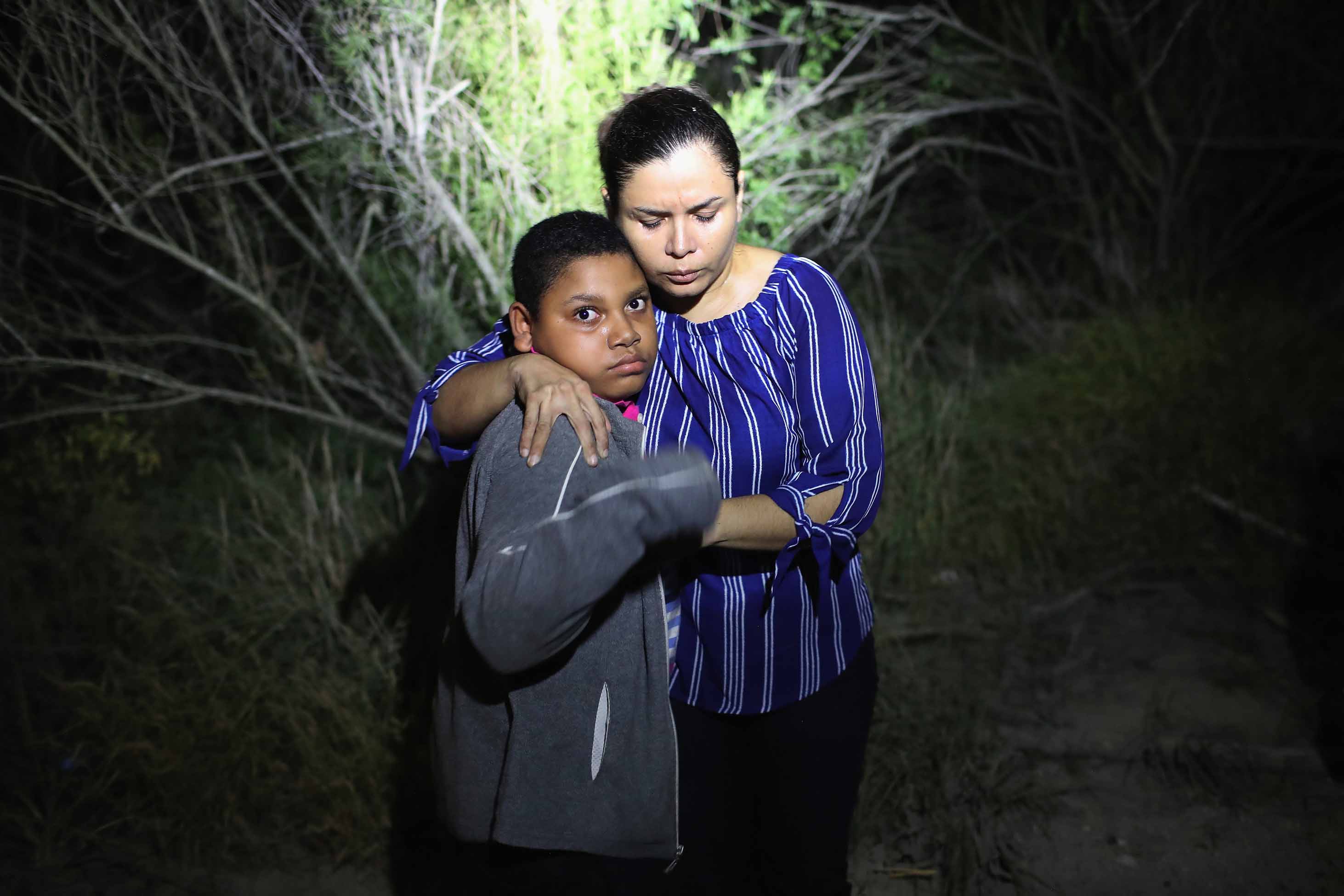 Moore photographed arrests last week near McAllen, Texas. It appeared that the people didn't know they could soon be separated from their children, he said. For families like the girl and her mother, they had been traveling for a month.
"I could tell they weren't up on the recent news," he said. "They'd been traveling in difficult conditions. But I knew what was going to happen next. And for me, to take these pictures — scenes that I'd seen before, but with the knowledge that these parents and their children would soon be in separate detention facilities — made it hard for me personally as a journalist, as a human being and especially as a father."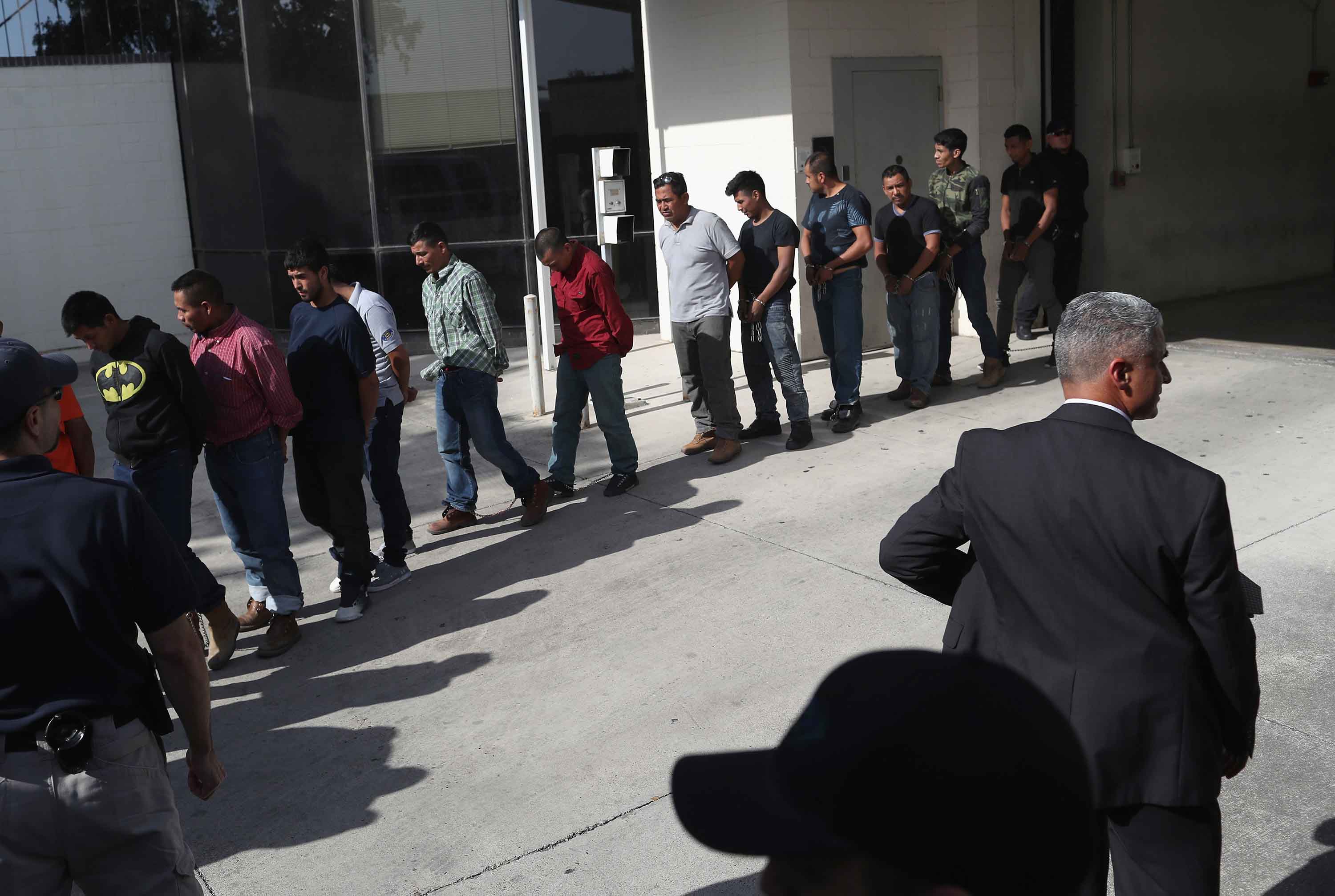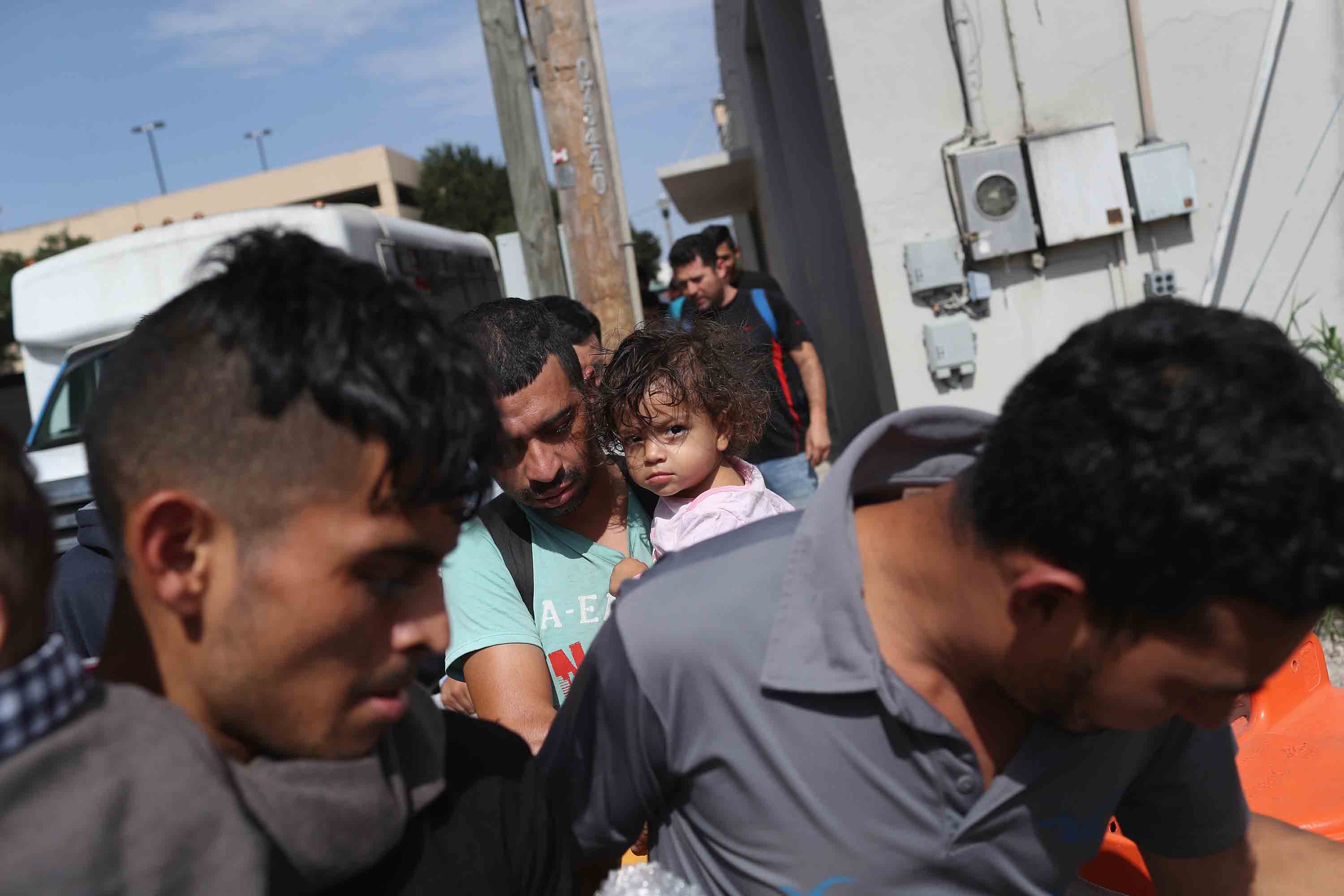 The search of the mother only took a few seconds. Moore got down on his knees to get on the girl's level to take the photos.
"They were bundled into a van and driven off," he said, "and so as I finished taking these photographs, I had to stop and take a few breaths. I was sort of overcome with emotion myself, but then it was over and they drove away."
The Trump administration's new policy has come under fire from religious leaders, human-rights organizations and many US lawmakers, including Republicans. Former first lady Laura Bush called the separation of children "cruel" and "immoral" in an opinion piece in The Washington Post.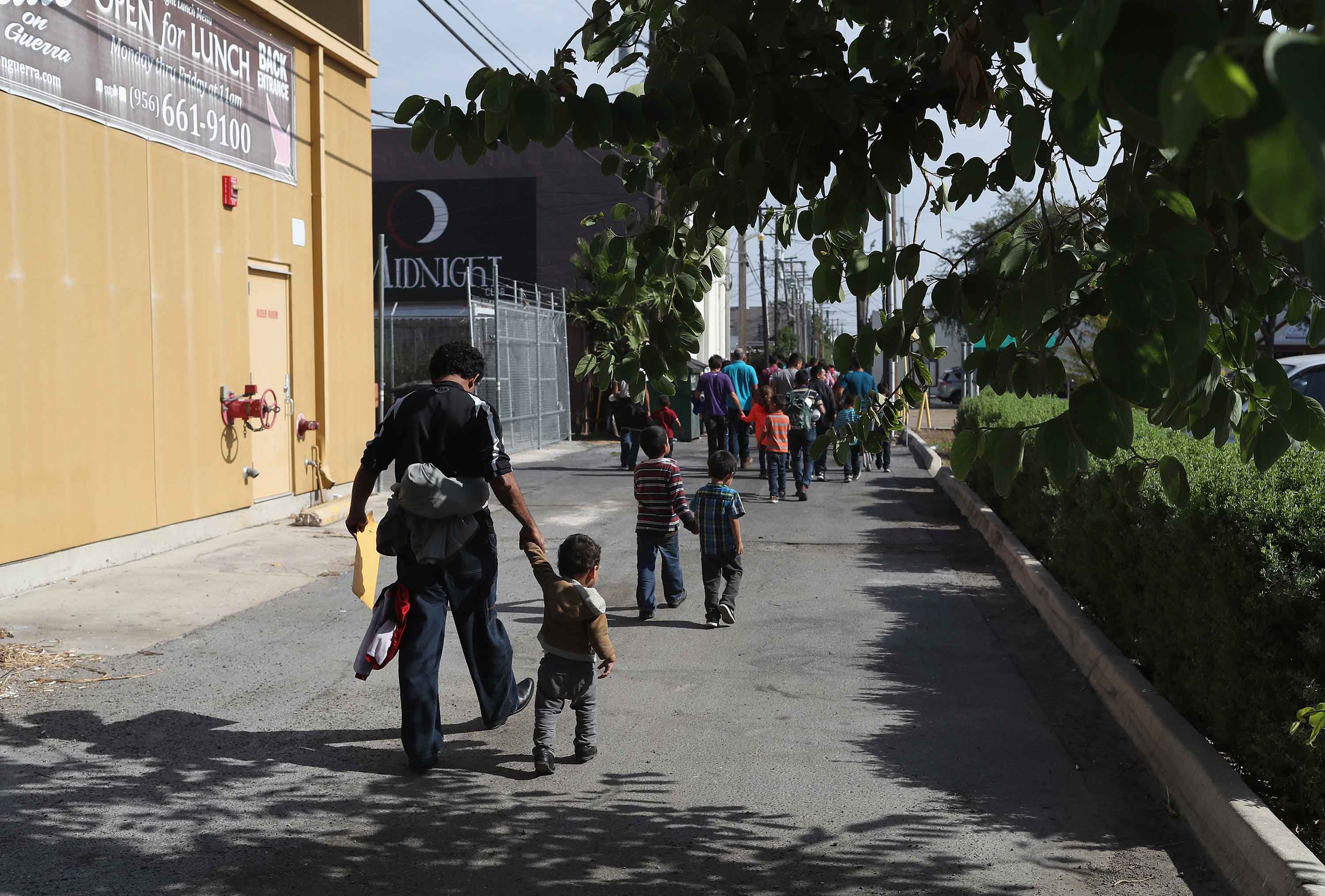 Administration officials have defended the approach, saying that separations of immigrant families at the border are no different than what happens when anyone accused of a crime is arrested.
"Our policy is if you break the law, we will prosecute you," Homeland Security Secretary Kirstjen Nielsen said. "You have an option to go to a port of entry and not illegally cross into our country."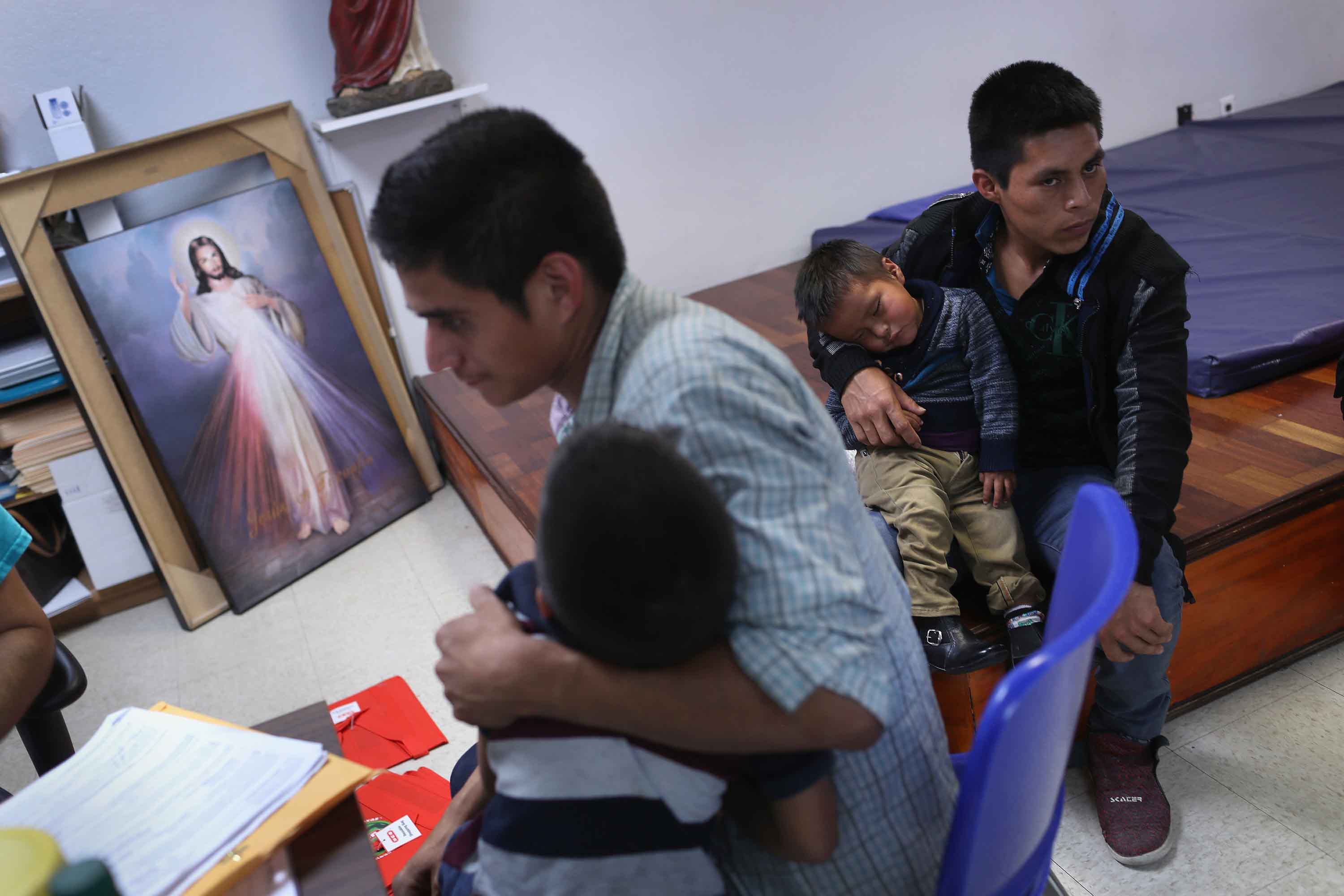 Moore has covered many international news crises, including the Ebola epidemic and the Arab Spring, and in more recent years he has focused on the US-Mexico border.
He has traveled to Mexico, Honduras and Guatemala and accompanied immigrants at the start of their trip north. He has also had access to many federal agents and gone out with them during patrols.
The experiences are part of his recently published book "Undocumented: Immigration and the Militarization of the United States-Mexico Border."
"These issues are often presented as black and white, and they're not at all," he said. "There are many shades of gray."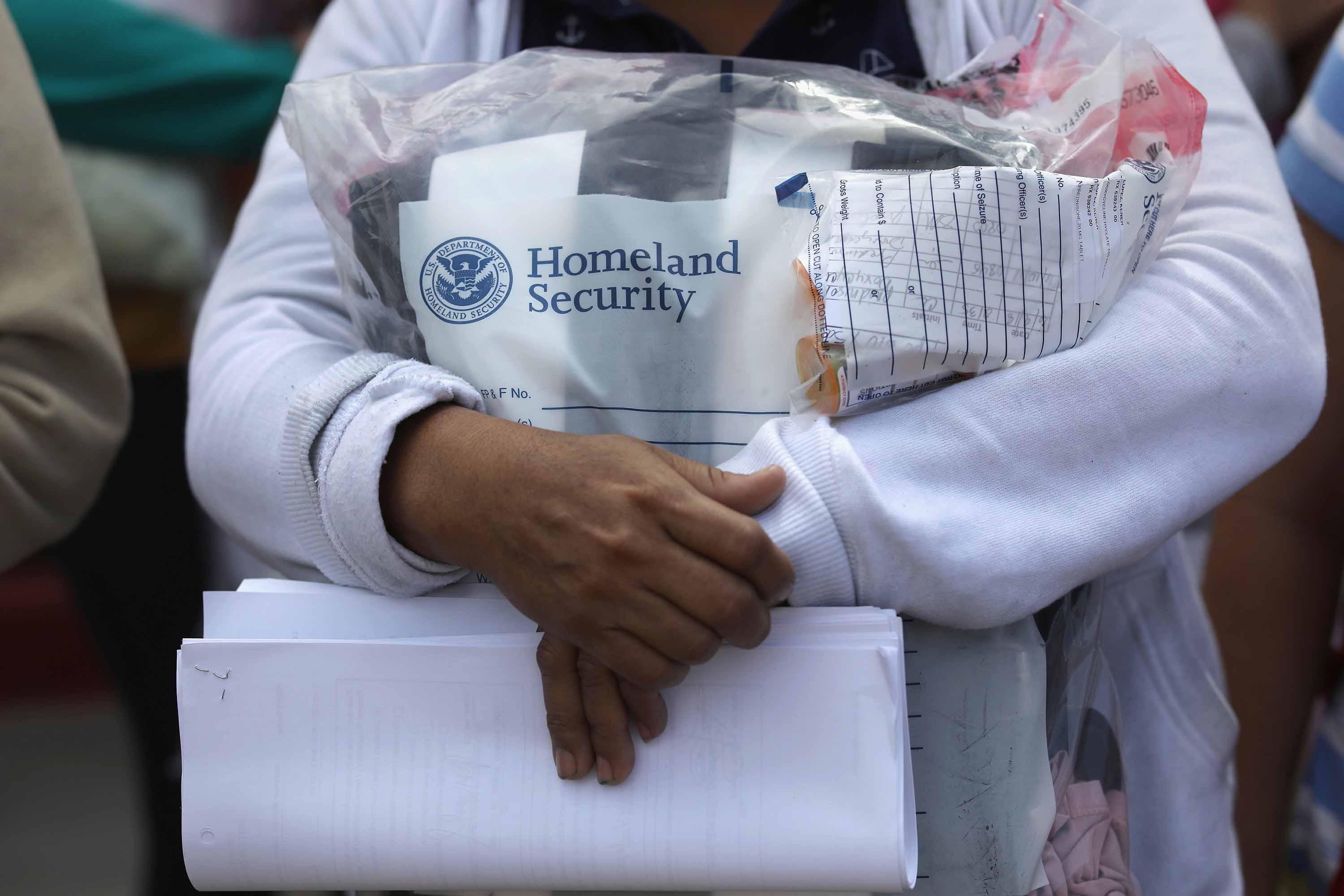 Over the past week, Moore has also photographed some immigrants in local "respite centers" where they can get shelter, food and clothing if they are released from custody. Other photos show immigrants in shackles.
But it's the photo of the girl in pink that has circulated widely, landing on many front pages and social-media posts with scathing critiques of Trump's new policy.
"It's very, very difficult for most Americans to imagine that children and their parents are being separated in the way that they are," Moore said.
Photo editor: Sarah Tilotta