Since the National Rifle Association last met a year ago, the deadliest mass shooting in modern US history unfolded in Las Vegas. An unthinkable massacre devastated a small-town Texas church, and a school shooting in Florida set off a storm of new gun control activism across the country. There have been walkouts, marches and legislative proposals — all calling for stricter gun laws, for an examination of gun culture, for an end to the NRA's powerful and seemingly unbreakable political influence.
Facing that torrent, it might seem logical for the country's most powerful gun lobbying organization to avoid talking about the bloodshed, especially under the glare of cameras rolling this weekend on the group's 147th annual meetings in Dallas. After all, proposals for curbing access to guns — among the most palpable threats to the NRA's influence and ethos — tend to reemerge in the wake of mass gun violence.
But here, in a rare liberal-leaning enclave of gun-loving Texas, the scenes of carnage weren't just widely discussed — they were touted, event after horrifying event, as applause lines and held up as evidence of a national quagmire only pro-gun allies know how to solve. It was a remarkable pivot that reflected not only the NRA's marketing savvy but also the viewpoint of so many of the faithful who packed this meeting hall.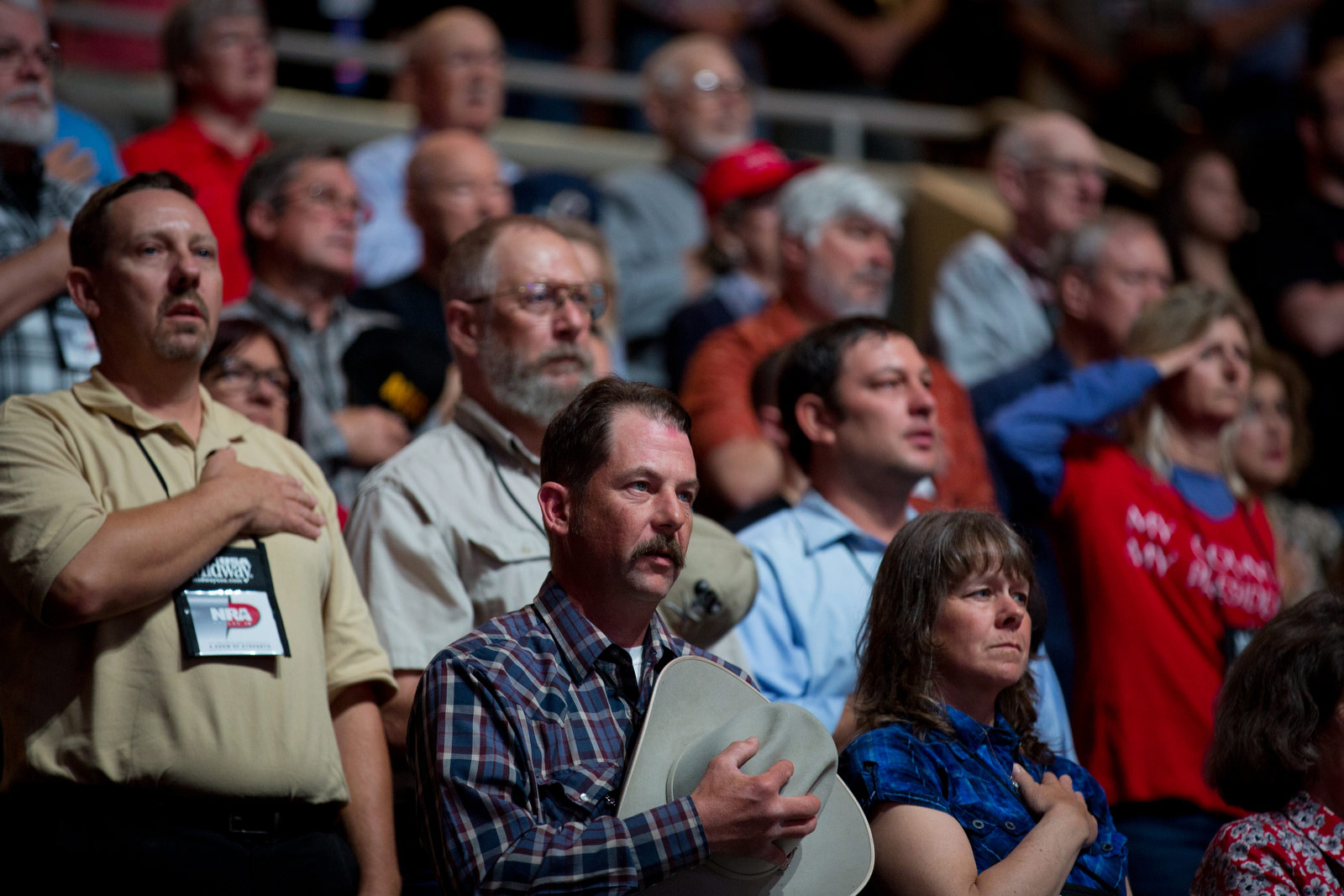 "While too many people are focused on political agenda, the NRA's focused on real solutions," Chris Cox, one of the group's most prominent leaders, told a cheering crowd Friday at the Kay Bailey Hutchison Convention Center. "Let's start by taking the 'No guns allowed' stickers off our schools. That's not a school security plan. That's an invitation to tragedy."
For the estimated 80,000 people attending the weekend's meetings, guns mean protection, and protection means freedom — a natural right that's also fundamental to American identity. To them, guns are the obvious solution to gun violence.
What's up for debate here is the problem.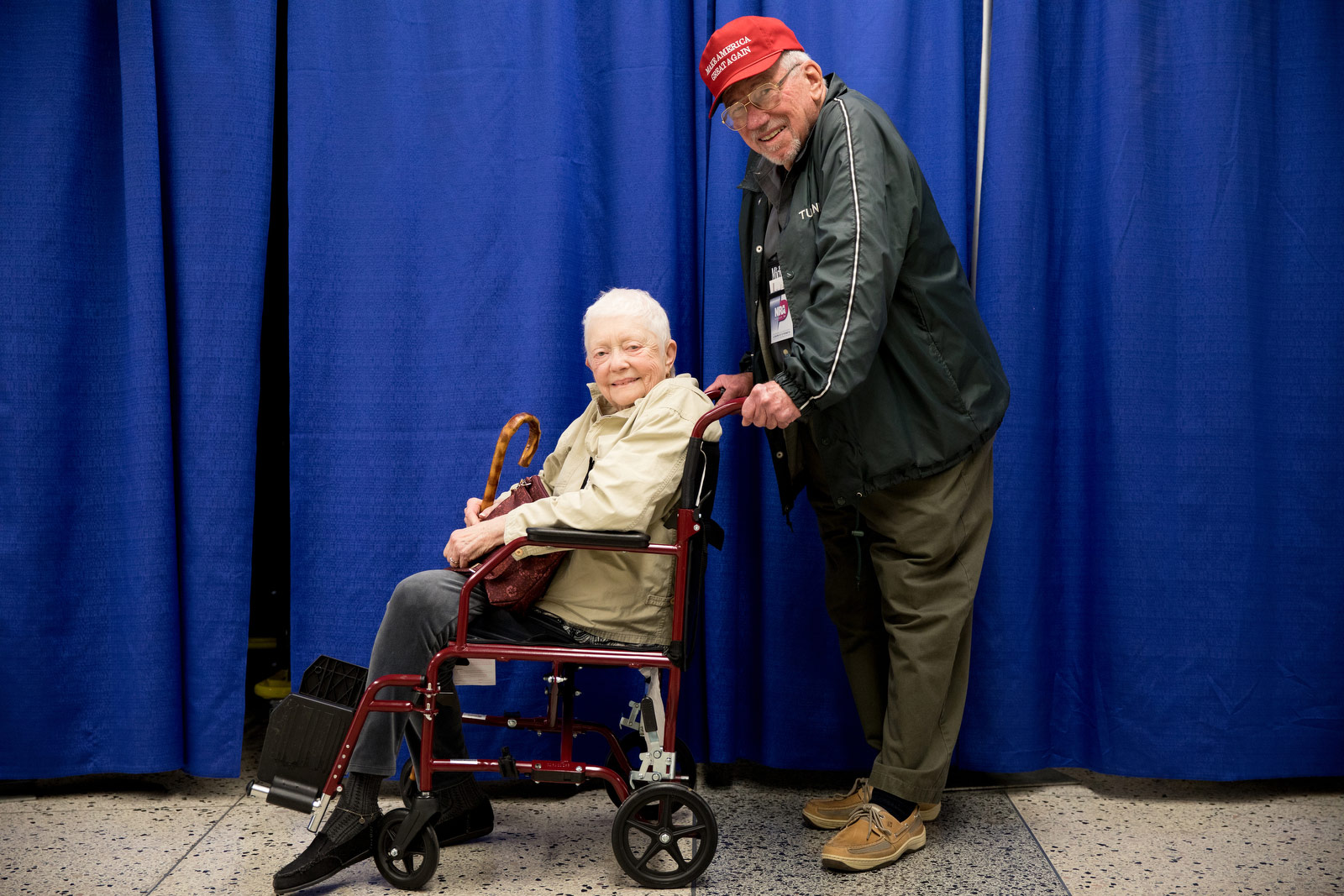 "It's not the gun laws, it's the people," Sam Scandaliato, 80, of New Orleans told CNN. He came to the meetings with his wife, Kalma. They're lifetime conservatives and longtime NRA members.
"When the school shootings and many of the other shootings, it was the fault of the law enforcement agencies at the local and the national level," he said. "The NRA has a lot of programs to address that, for instance, school protection."
Kalma Scandaliato was more direct about her priorities.
"(The NRA) is going to protect my right to have guns," she said. "Not that I want to shoot somebody, I just don't want someone to come in and take my guns. They're mine."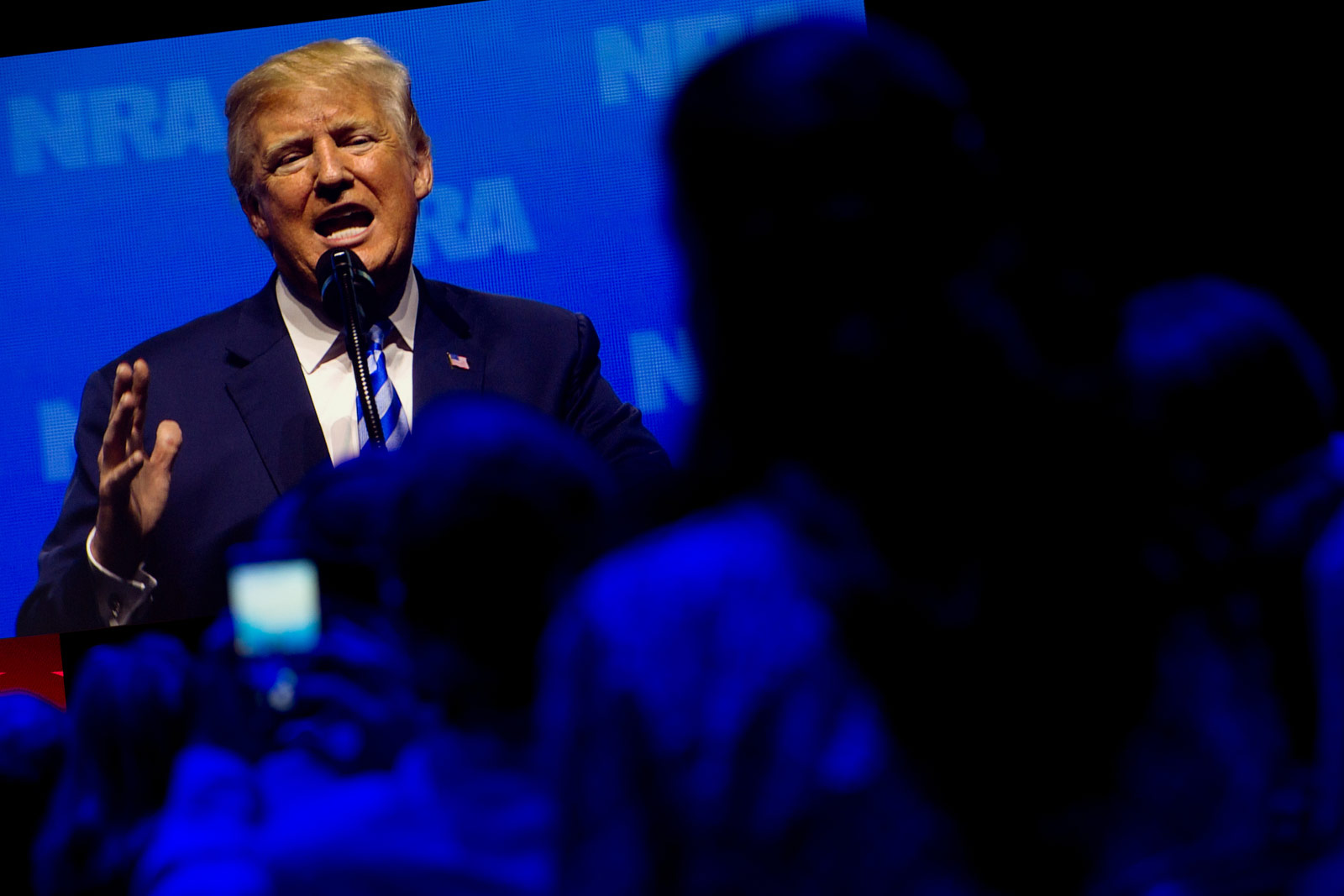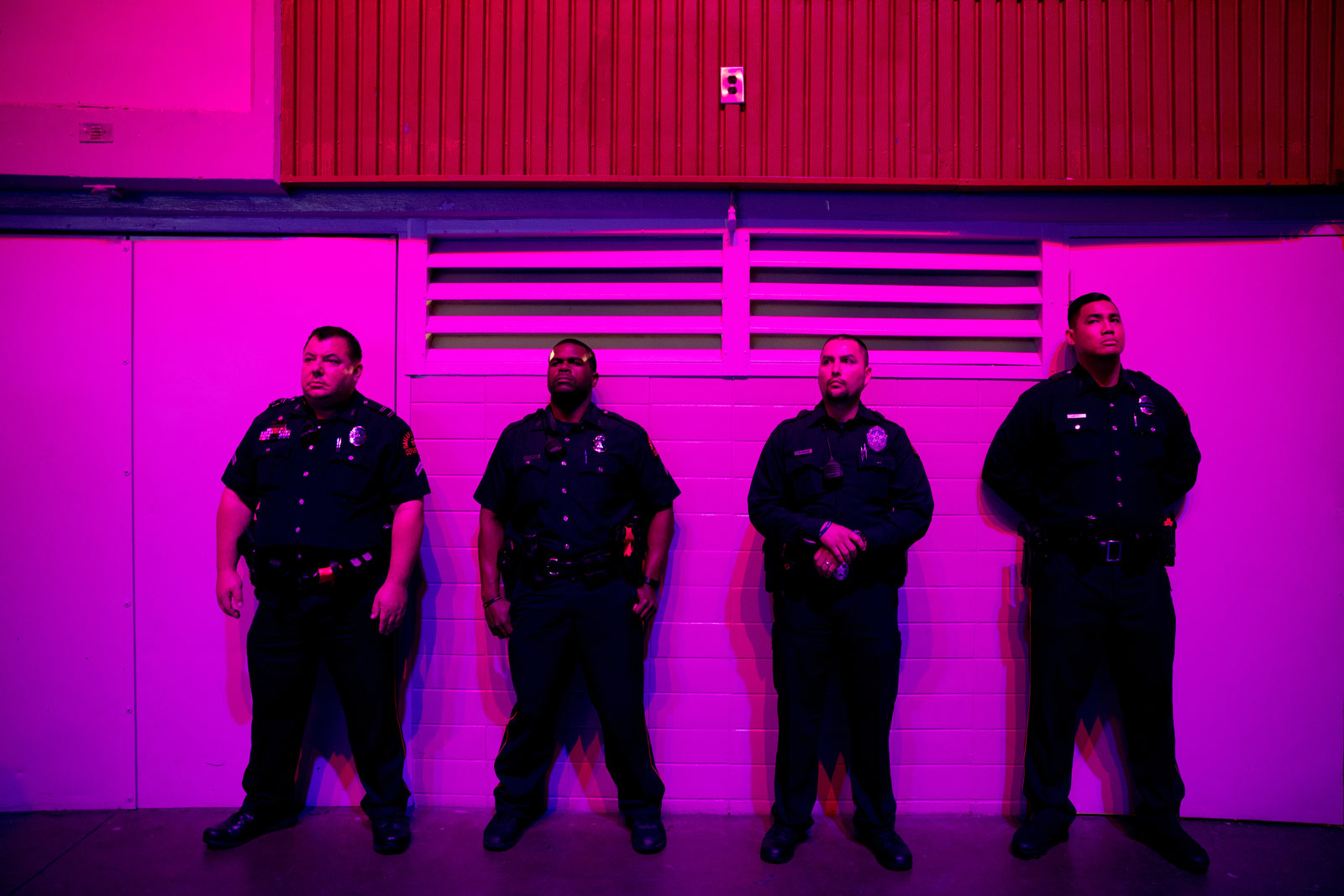 The Scandaliatos were excited to see President Donald Trump and Vice President Mike Pence speak during Friday's NRA-ILA Leadership Forum — the part of the convention reserved for political speeches. It marked the first time the two highest officeholders in the land had ever both spoken at the event, Cox said from the stage.
During his speech, Pence lamented a long string of recent US mass shootings, including the 2016 massacre at a gay club in Orlando. He praised Stephen Willeford, the survivor who opened fire on the church shooter in Sutherland Springs, Texas. Separately, Willeford was honored at these NRA meetings and given a lifetime membership in the organization.
"The quickest way to stop a bad guy with a gun, is a good guy with a gun," Pence said of Willeford, echoing a favorite NRA talking point to deafening applause.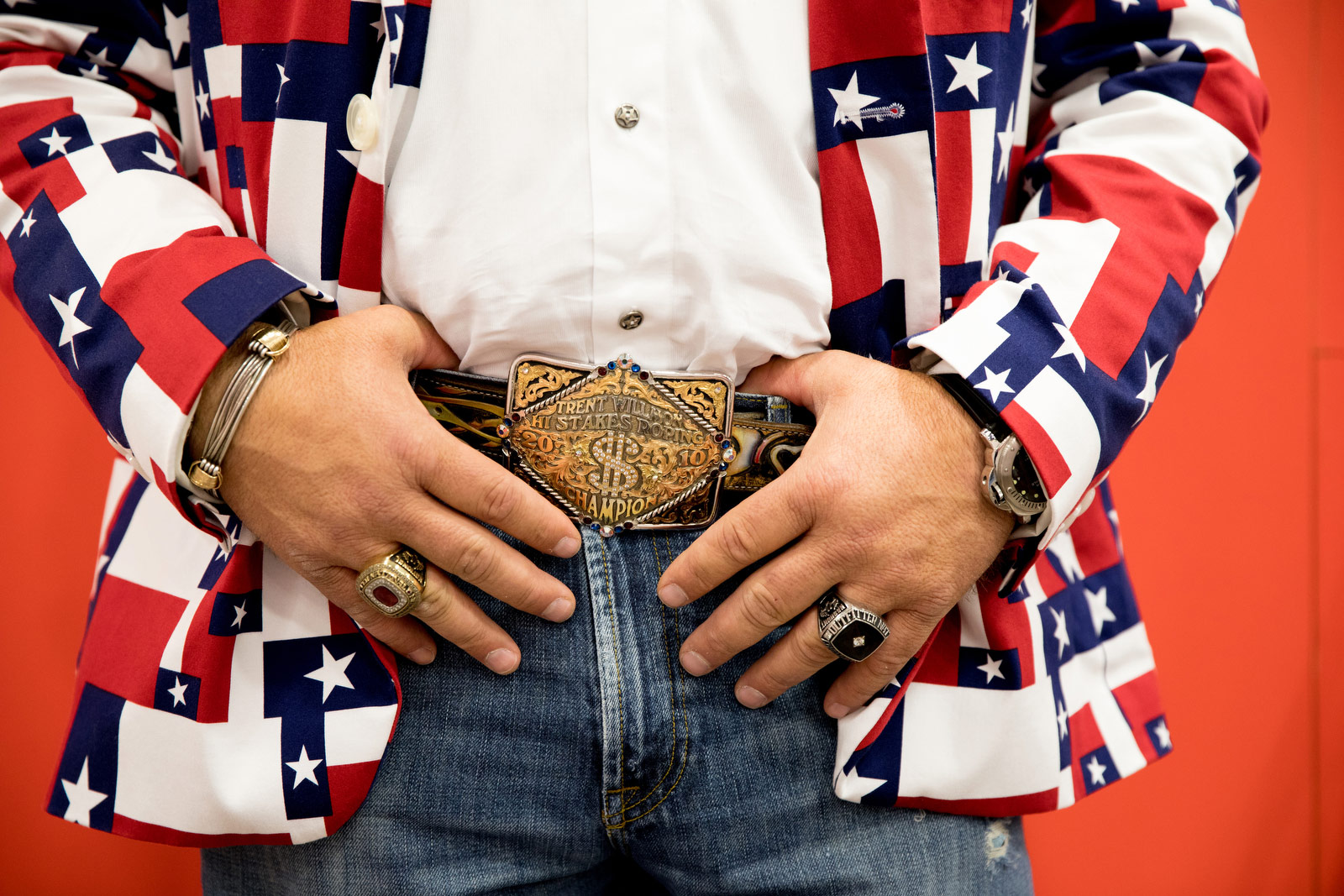 Indeed, there was a feeling among NRA members in Dallas that, when it comes to the kind of mass shootings that grab headlines, such a perspective is underrepresented outside their ranks. That, in turn, causes nonadherents to their message to seek solutions that threaten a logic expressed by many NRA members here in Dallas. It holds that if guns are essential to freedom and safety, taking them away achieves neither.
"I know that taking guns away from American citizens is not the answer because everybody has a right to protect themselves," says Anthony LaBauve, a US military veteran, a law enforcement officer and a father of four. "It's going to take people coming together, coming up with a collective solution, doing a little research on the positive things guns do. They don't just take lives, they also save lives."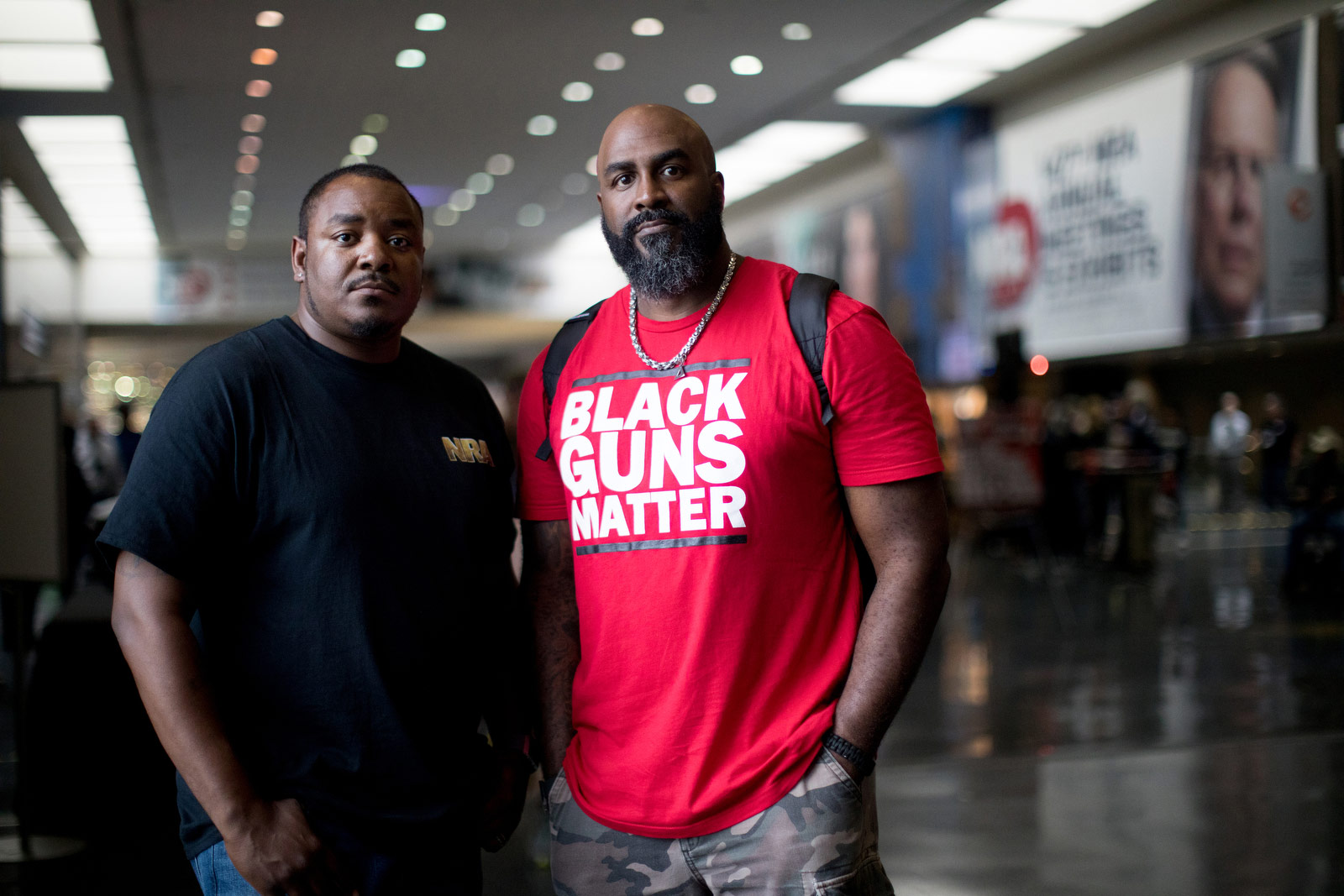 Christopher Daniel attended the meetings with LaBauve. He also is a veteran and a school teacher, and his red shirt bore the unmistakable slogan of the Black Guns Matter organization, which has gained esteem among NRA loyalists as it focuses on gun rights and gun safety education in black communities.
"I think education is key (to tackling gun violence)," he says. "I teach in the inner city, I grew up in the inner city, and there are a lot of people in the inner city who know nothing about guns other than they're used in gangs and drugs."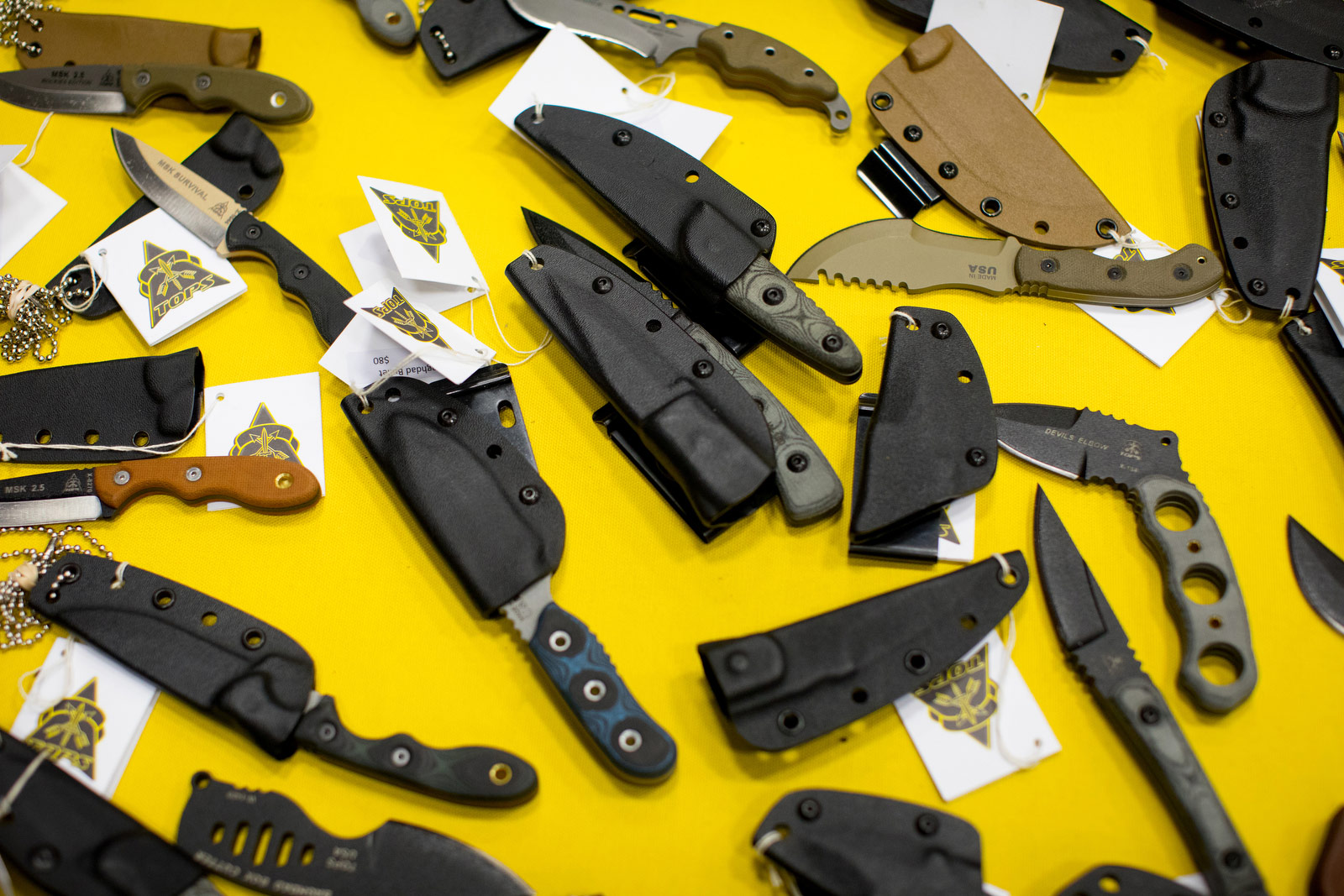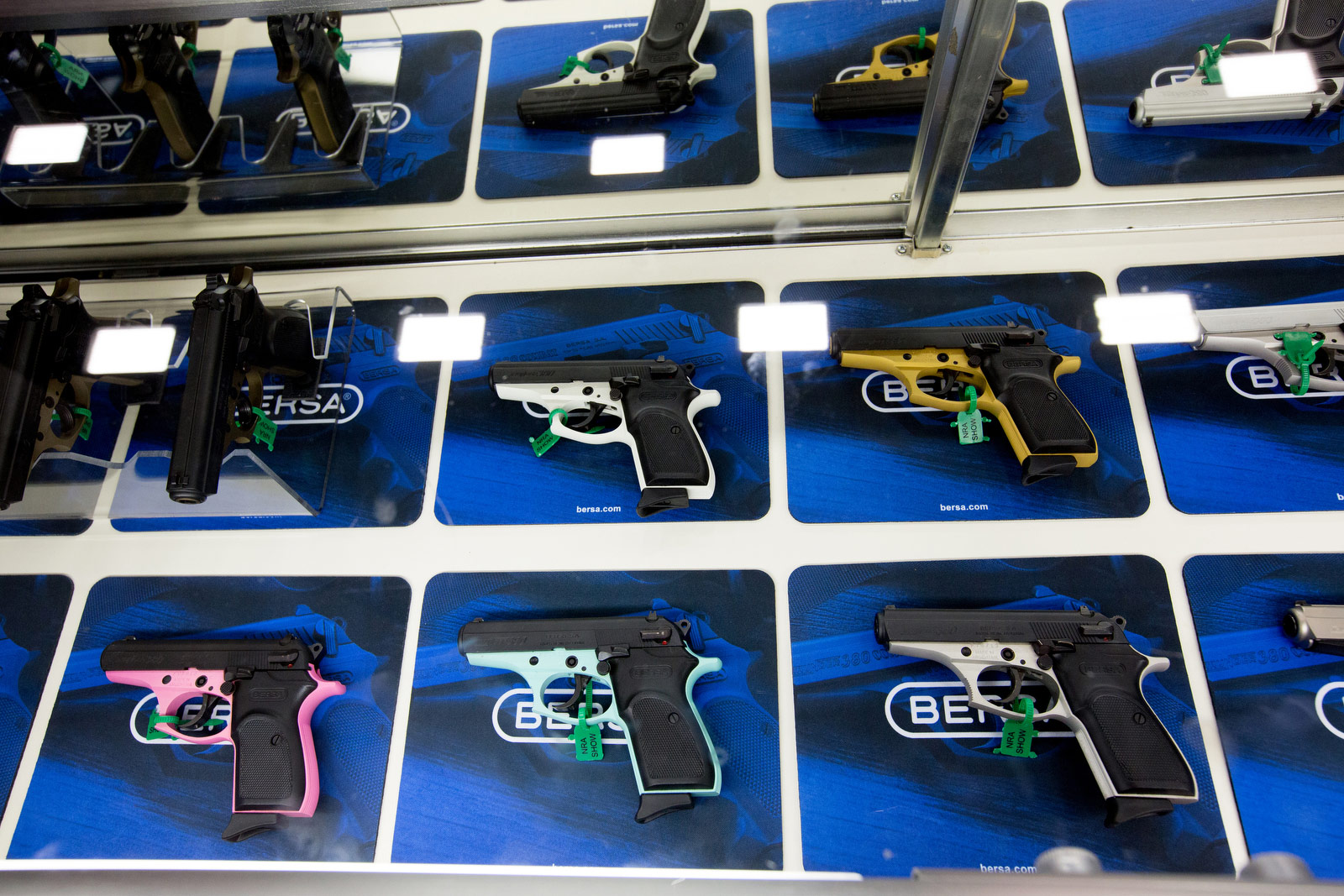 While the school shooting in Parkland and events like it came to dominate Friday's speeches, there is virtually no mention or sign of such events in the NRA's exhibit halls or public areas. That is, of course, because not everyone at these NRA meetings sees guns as a political firebrand. When they're not an exercise of a constitutional right, they're a hobby or a family tradition or a livelihood.
And that lays the foundation for another piece of NRA logic: If guns are just a part of life, it can be hard to connect them with the protests and die-ins happening just blocks away from the convention hall. Some at the NRA meetings whose lives and lifestyles include a healthy, if not uncommon relationship with firearms, want others to see what they see in gun culture.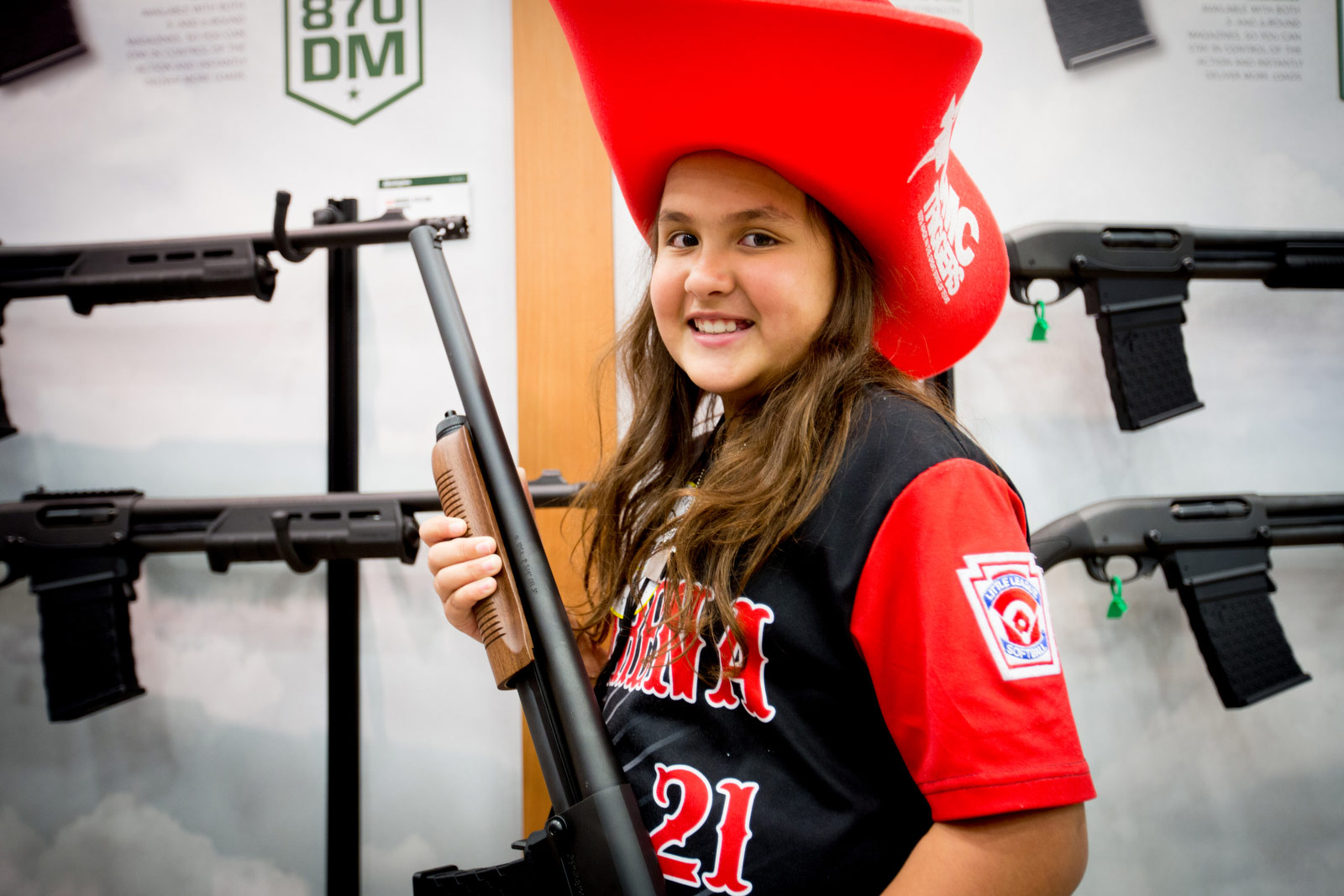 Ten-year-old Brooklynn Rodriguez is here with her father and older brother. She's part of the next generation of gun owners, and she already owns two — a 22-breakdown and a single-shot, she says, with the fluency of someone who has been around guns her entire life.
"Guns protect you," she says. "And they're not just dangerous like people think."
But while safety and education tend to be the watchwords of NRA members, it's no secret that politics — and the money it requires — are key to the organization's mission. In the month after the Parkland shooting, the NRA's Victory Fund saw one of its most profitable periods in recent history, Federal Election Commission reports show. Attendance in Dallas may well will be the third-biggest ever for NRA meetings, according to the organization.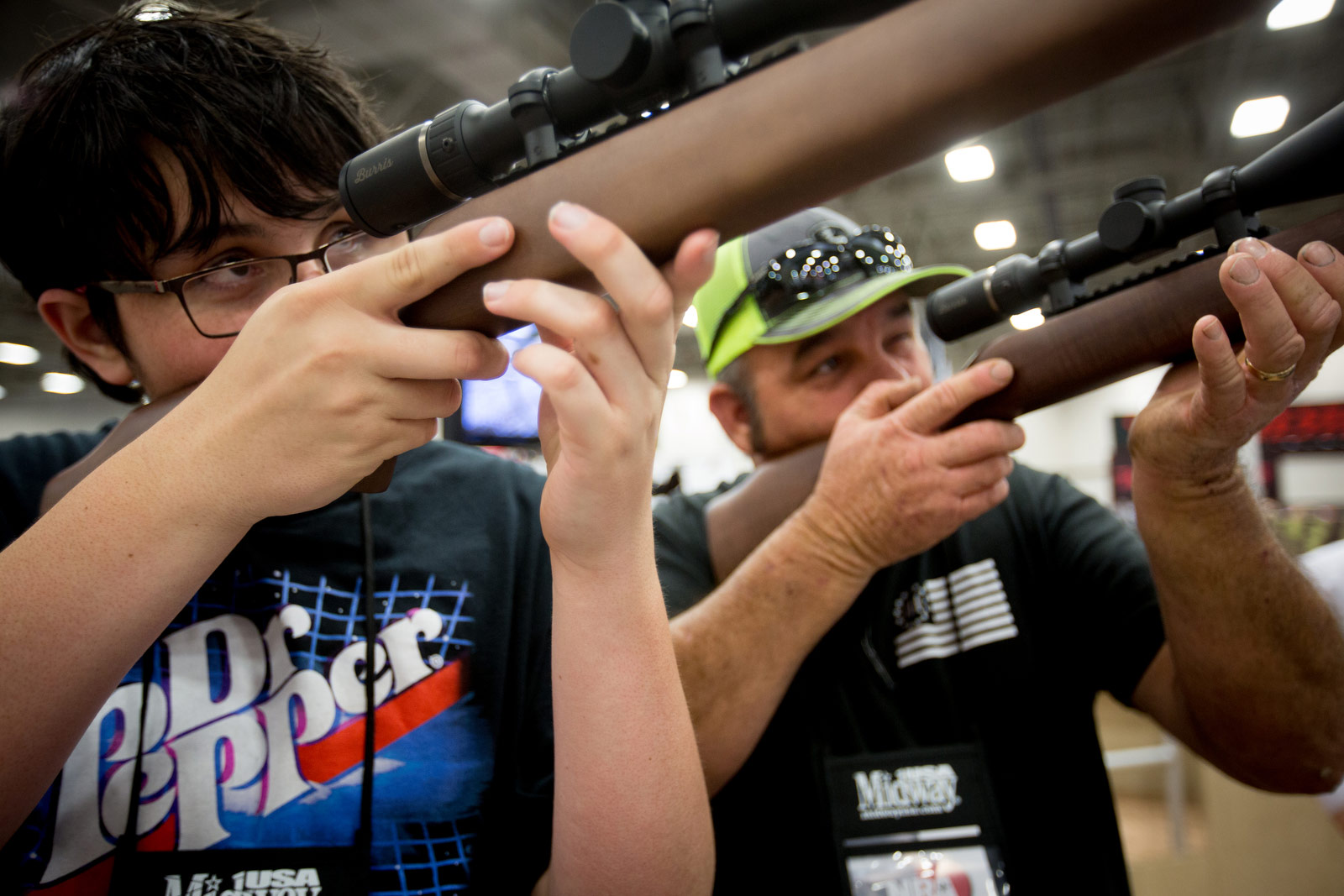 Now, with a self-professed "true friend in the White House," the group stands to benefit even more as it interprets the need for solutions to gun violence through its own ideology. Trump, after Parkland, signed an NRA-approved gun safety bill that only included money to boost school safety and measures to improve background check. And when Trump, Pence and NRA leaders talked safety measures in front of this friendly crowd, they mentioned lots of things that aren't guns: mental health, violence in entertainment, firearms training, law enforcement training, the news media.
"You don't have a monopoly on caring," Cox said Friday, speaking rhetorically to gun control activists. "You don't have a monopoly on grieving, and you certainly don't have a monopoly on solutions."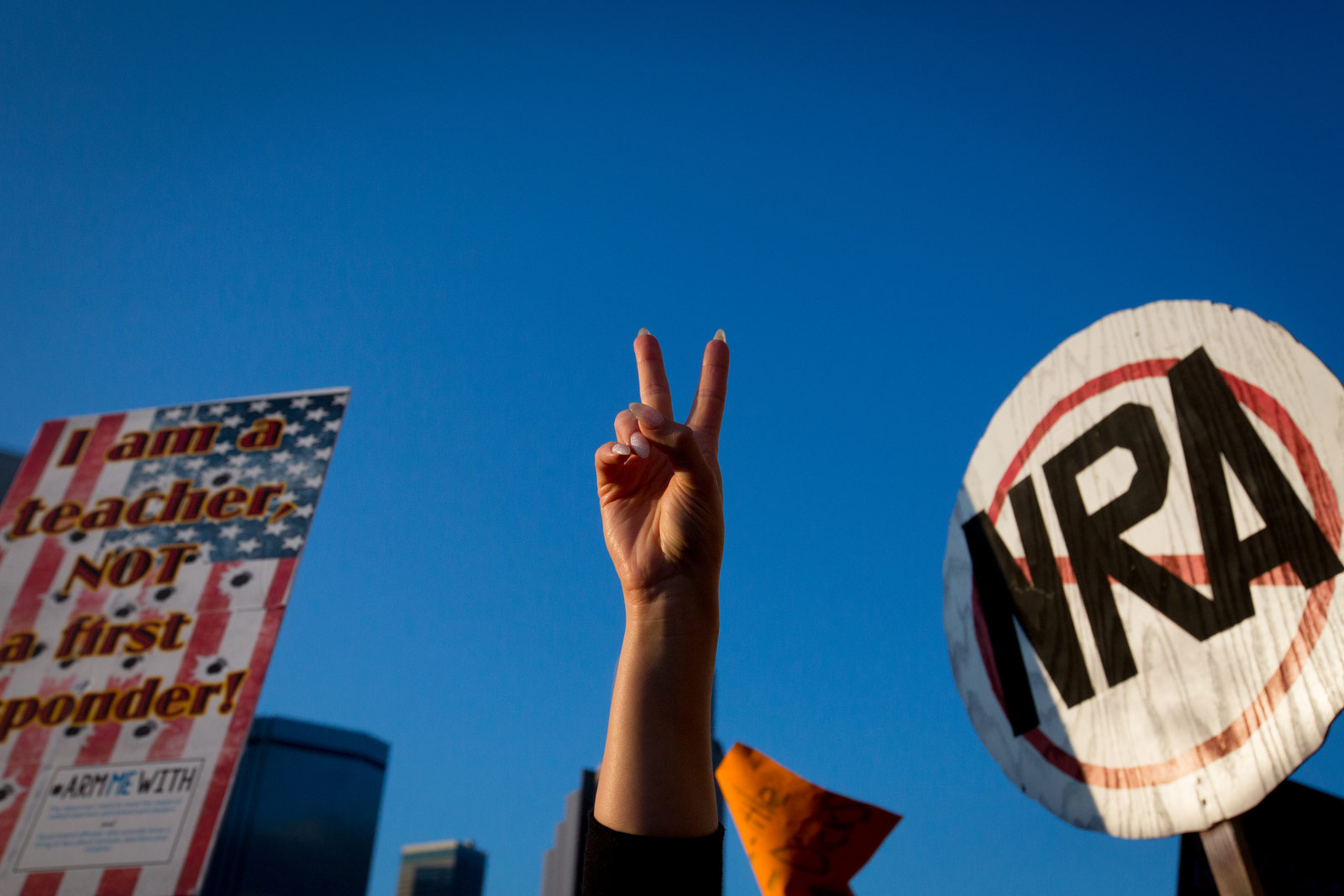 Later that night, the convention center's exterior wall lit up with a projected message. There, right next to the NRA banners, it read: "The NRA enables domestic terrorists."
Inside, of course, its members disagree — and have their own perspective, so succinctly and unquestionably stated at this Dallas event, on the common rhetorical assault.
"The National Rifle Association," Cox said earlier, "is the only organization in America that gets blamed for crimes our members don't commit."
Allison V. Smith is a photographer based in Dallas. Follow her on Instagram and Twitter.
Photo editor: Brett Roegiers