For the past five years, Mohammed Badra has photographed death and destruction in his hometown of Douma, Syria.
But he's never seen anything like this.
"This is way beyond any level I have witnessed," Badra said via email this week. "There has been nonstop bombing."
Since February 18, the Syrian regime has intensified its bombing of Douma and other cities in Eastern Ghouta, one of the last rebel-controlled areas of the country. More than 580 people have been killed and more than 1,000 have been injured so far, according to the United Nations.
The images coming out of the region have been heartbreaking. Among the dead are many civilians, including young children.
"I get close to them, see them crying, I wish to God they weren't hurt so much," said Badra, who tries to help wherever he can. "They are so frightened all the time. I take pictures of them after the doctor sees them and starts treating them."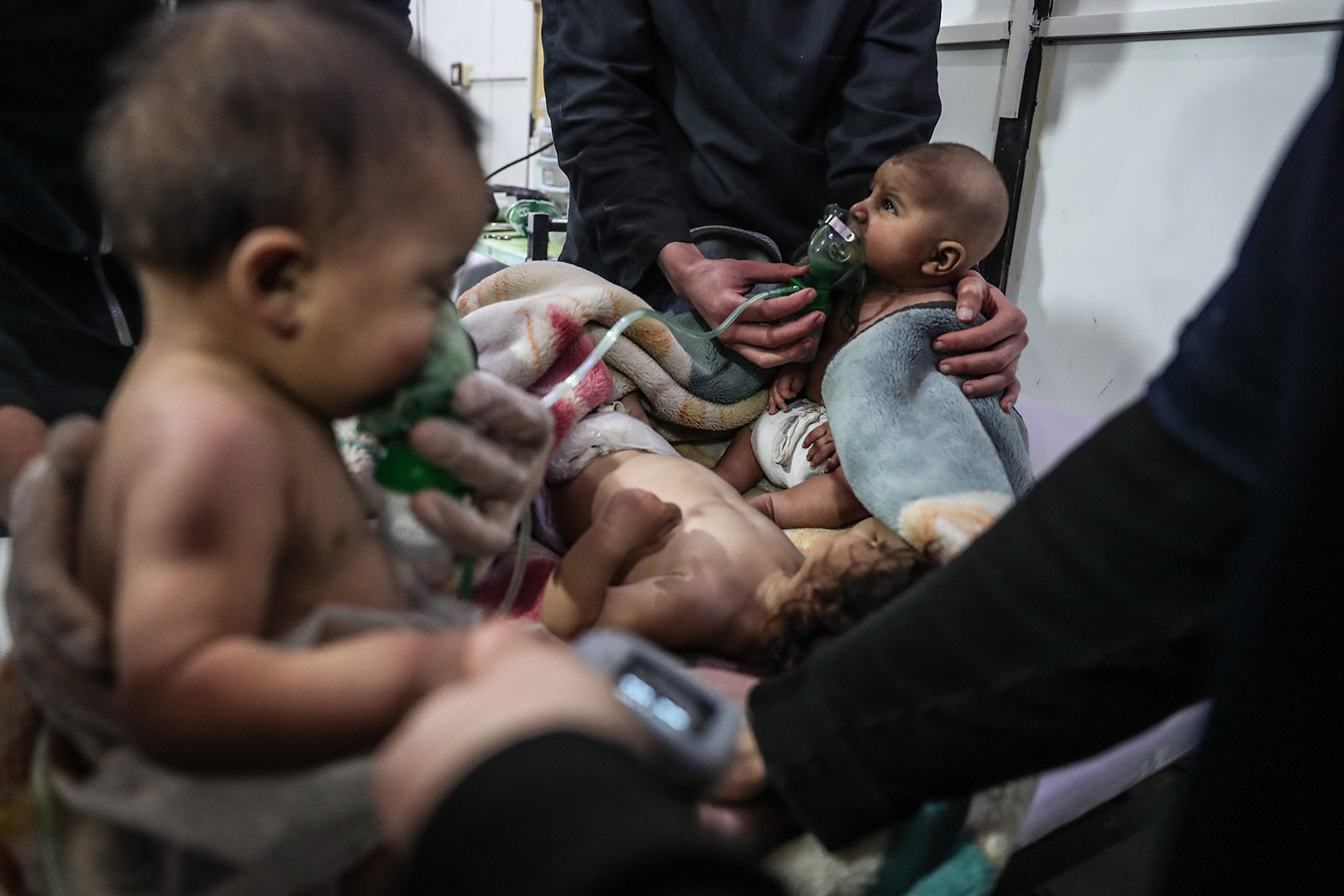 UN officials have accused the Russian-backed regime with carrying out indiscriminate bombing in Eastern Ghouta. The regime maintains that it is targeting terrorists.
There are nearly 400,000 people living in the region, which is just outside the capital of Damascus. Many have tried to find safety in makeshift shelters underground, but Badra isn't sure there's a way to guarantee anyone's safety. He said most of the injured people he documented thought they were safe inside their houses.
"These bombings have no mercy," Badra said. "I ask myself, are we all living on (the) front lines? Maybe in a war zone, airstrikes see everything as a front line and as a target."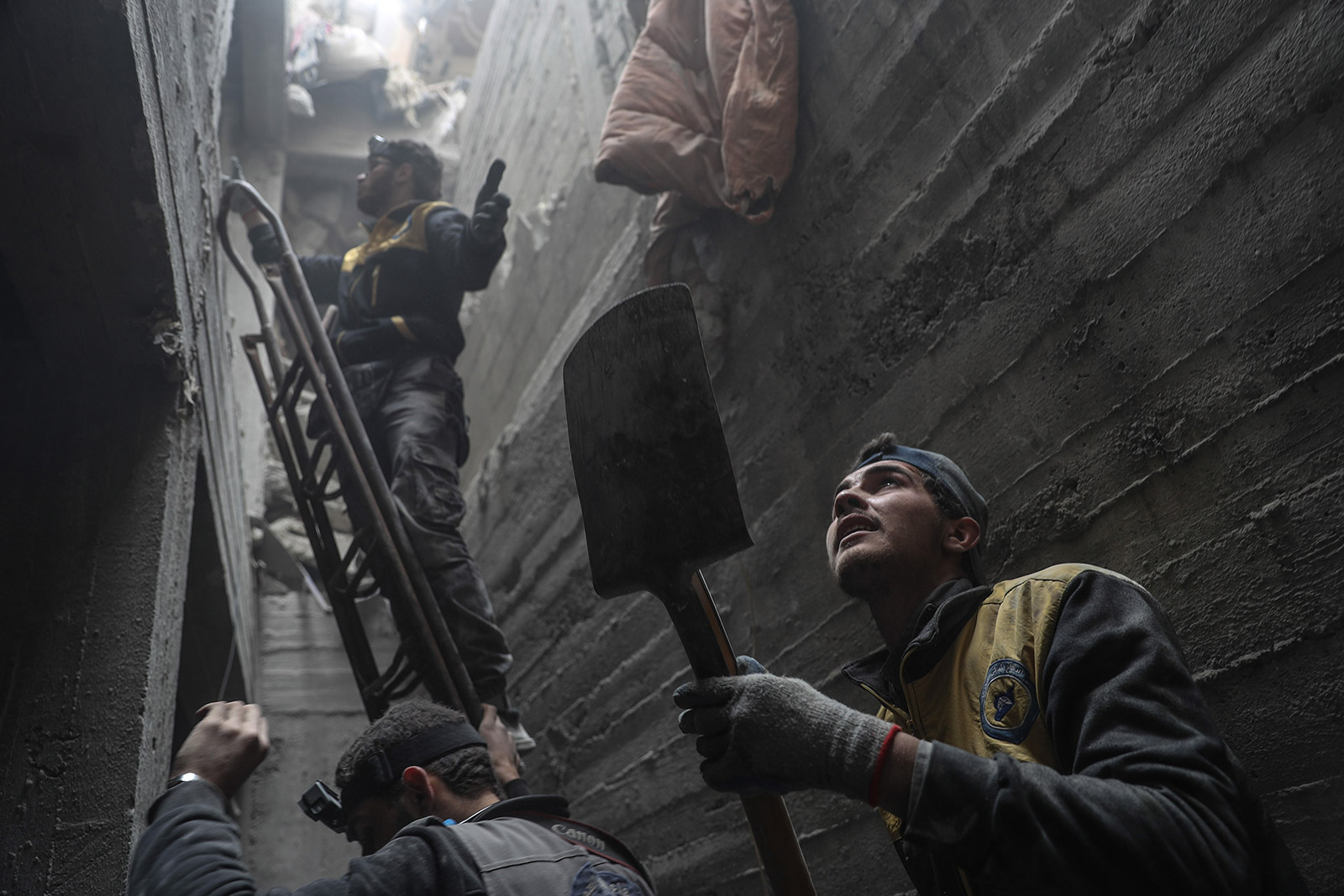 The international community has been calling for a ceasefire so that people can deliver humanitarian aid.
"Ambulances and medical teams are losing their ability to help people after the bombings, because as soon as they arrive to a bombed place another place is targeted," Badra said.
Complicating matters is a lack of medical equipment and electricity. And there just aren't enough rescue teams in the first place, according to Badra.
"I always think of the (victims) who are injured and bleeding and no one can hear them or know where they are," he said.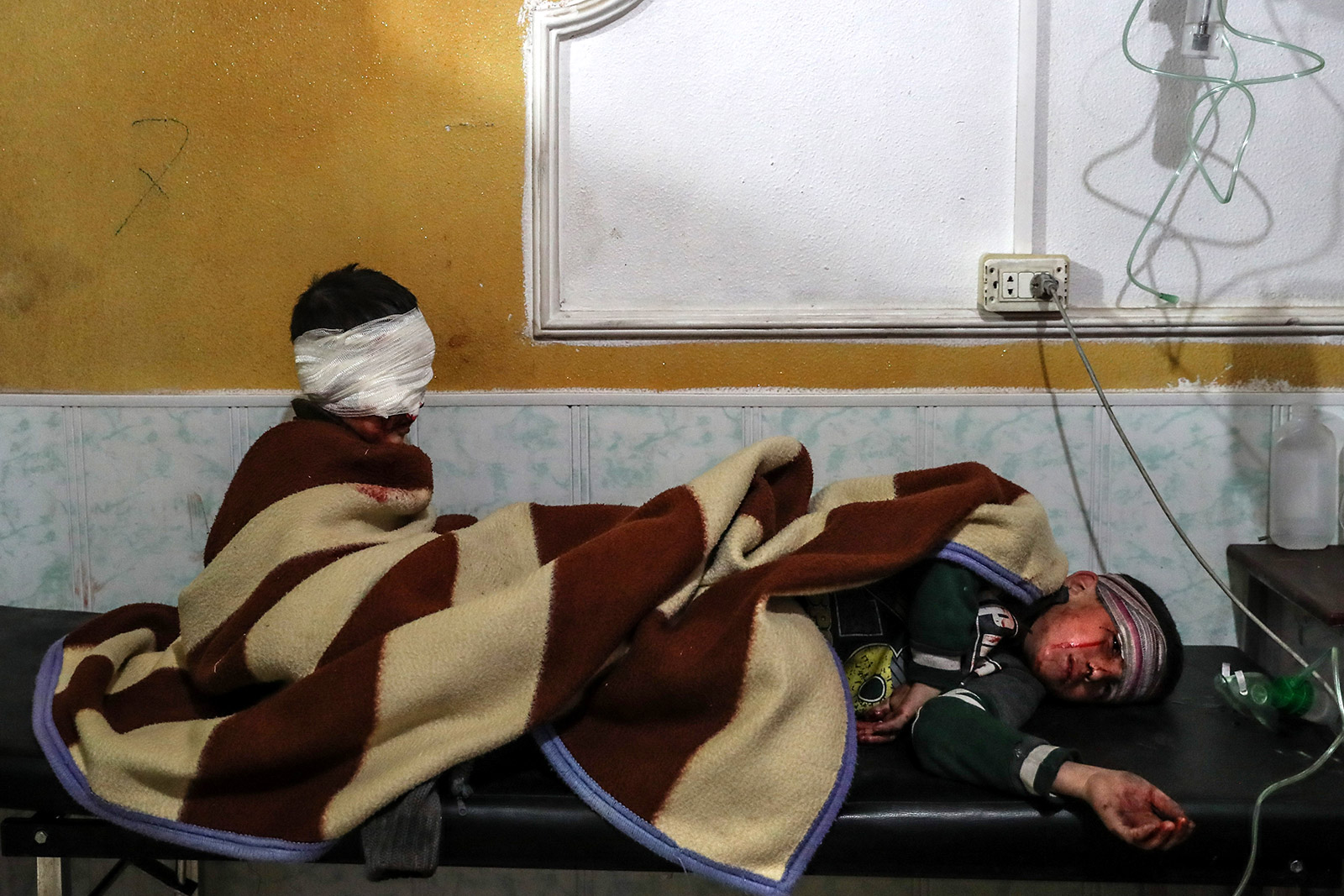 Badra was in his third year of college, studying to be an architect, when the war broke out in his country in 2011. He left school and worked as a first responder for the Syrian Arab Red Crescent. He started taking photos in 2012, shooting for various agencies before becoming a staff photographer for the European Pressphoto Agency. In 2016, Time magazine named Badra its wire photographer of the year.
He hopes that by documenting the horror around him, he might be able to help save his people.
"Maybe one picture can help to stop the war," he told Time.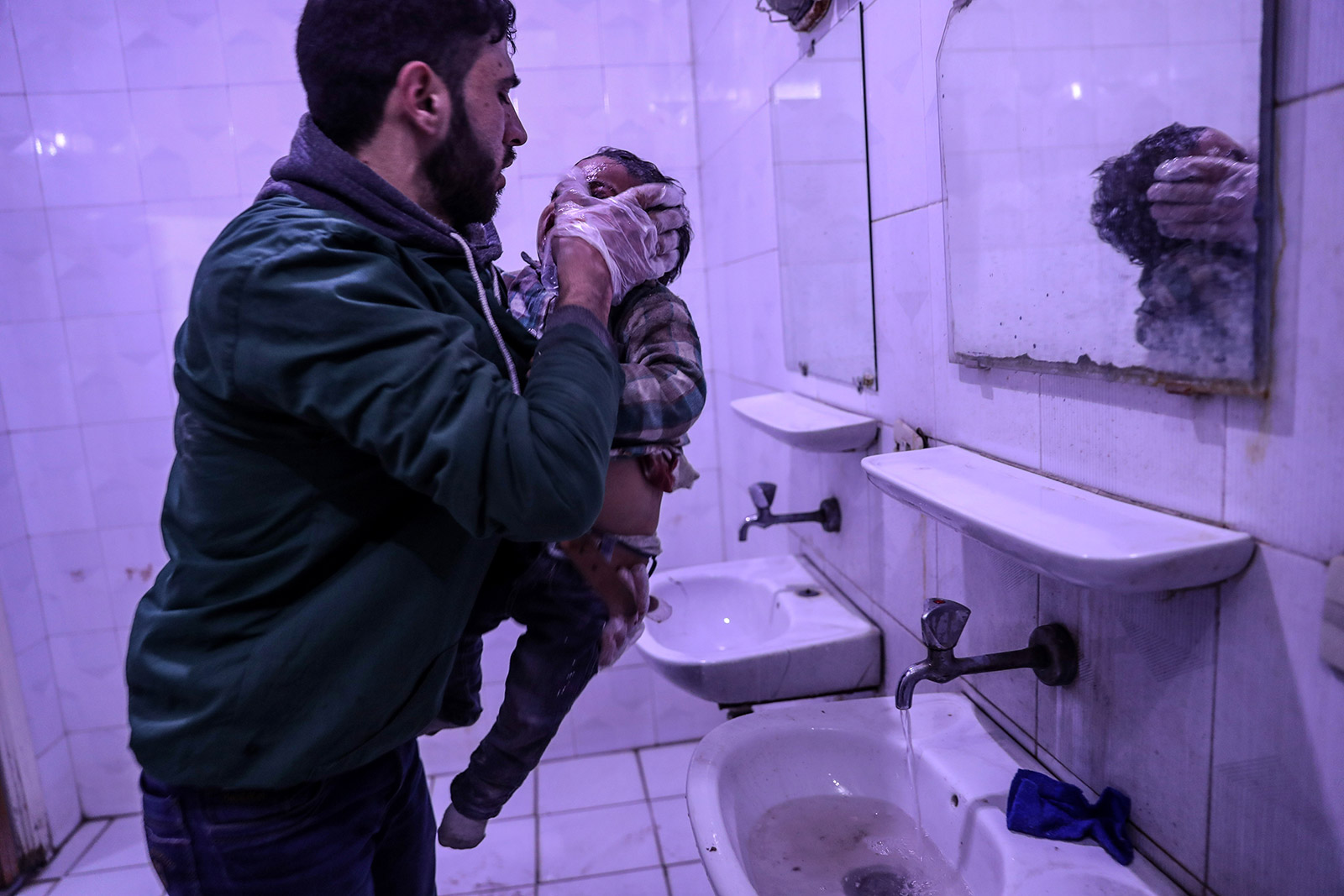 Badra still hopes to become an architect some day and continue taking photos.
But it's difficult to plan for the future when bombs are falling around him every day.
"The war changed everything!" he said. "My future here is tomorrow! I can't imagine or think more than that."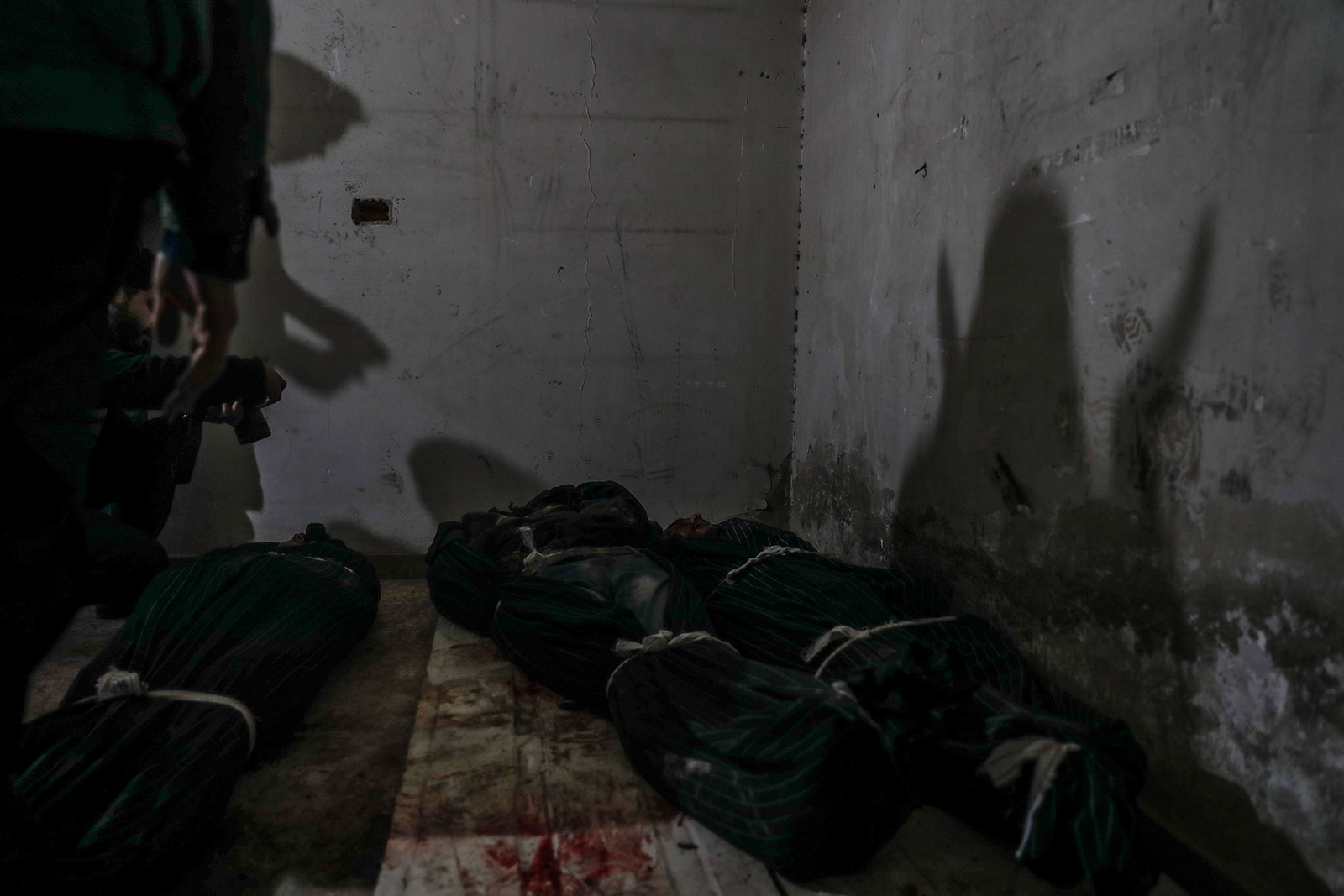 Mohammed Badra is a Syrian photographer based in Douma. He is represented by the European Pressphoto Agency. Follow him on Twitter and Instagram.
Photo editor: Brett Roegiers