Just over a decade ago, North Sunflower Medical Center was on the verge of collapse.
It had few patients and even less cash – only enough to operate for eight hours. Hospital administrators met every afternoon to see if they'd be able to open the doors the next day. The staff had to cover the lab equipment when it rained because the roof leaked. Nurses would clock out early and then stay to finish their shifts.
"They figured a piece of a paycheck was better than no paycheck," Sandra Britt, the assistant to the administrator, said of those dark days in the early 2000s.
Fast-forward to today, the hospital is thriving even as many rural hospitals struggle to stay open and serve their communities. Its staff has more than tripled, as has the size of its health clinic. Patients come from miles away to get basic care or see a growing number of specialists.
"Whenever me and my family get sick, we come here," said area resident Dexter Nailer, singing the hospital's jingle, "Take me to Ruleville," while helping his mother after her colonoscopy. "They really take care of you."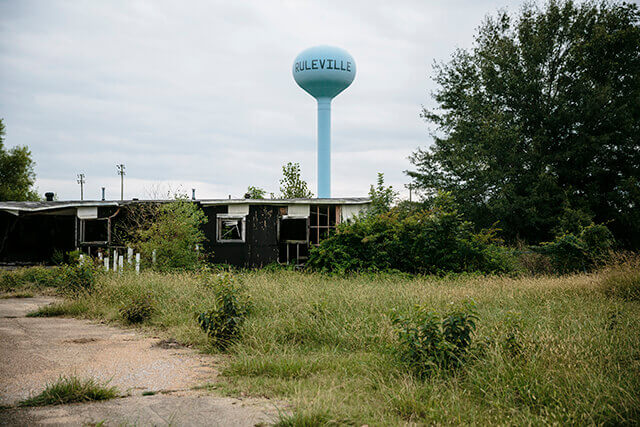 North Sunflower is succeeding at a time when many rural hospitals in the US are struggling to survive. It serves as a lifeline in a county where nearly 40% of residents are living in poverty and in a state with some of the highest levels of obesity, diabetes and deaths from cardiovascular disease in the nation.
And it has helped keep the tiny town of Ruleville afloat. It opened eye and dental clinics, a gift shop, a diagnostic center and a hospice in downtown stores, many of which had been vacant and in disrepair. The 25-bed hospital also sponsors fundraisers for the local high school sports teams and supports area colleges and events, including the Great Ruleville Roast & Run in late September.
"
More than 80 rural hospitals have shut their doors since the beginning of 2010. Five of these hospitals have been in Mississippi, landing the state in the Top 5 in the nation for closures.
Many rural hospitals can no longer do all this. More than 80 have shut their doors since the beginning of 2010. Five of these hospitals have been in Mississippi, landing the state in the Top 5 in the nation for closures.
Far from the divisive health care debate in Washington, the challenges facing rural hospitals stem largely from having to care for patients who are older, sicker and poorer than those in urban and suburban areas. These facilities depend mostly on Medicare and Medicaid for reimbursement, and the government usually pays lower rates than private insurers.
Nearly half of rural hospitals lose money, according to the Sheps Center for Health Services Research at the University of North Carolina.
North Sunflower isn't immune to the problems plaguing its peers. Its costs are going up at a time when its reimbursements aren't. Medicare, Medicaid and private insurers are cutting their payments and taking longer to send the checks. After years of growth, it may have to rethink some of the services it offers.
"It's a daily struggle and it's getting harder," said Billy Marlow, North Sunflower's executive director who engineered the turnaround. "They'll do everything they can not to pay you."
Marlow had no background in health care when, in 2004, he was asked to join the board and help save the hospital. Born at North Sunflower and raised in the area, he was a real estate developer and farmer. Soon after, he was named board chairman and then interim administrator.
It didn't take long for him to realize North Sunflower had to develop sources of revenue outside the core hospital. One of his first moves was to relocate the health clinic to a more prominent spot along the road and extend the hours. It's now open from 8 a.m. to midnight every day and treats 3,500 patients a month, up from 120 in 2004. It saves the hospital and patients money by absorbing those who show up at the emergency room but don't need that high a level of care.
The clinic is now a profit center, as is the hospice, pharmacy and durable medical equipment facility that sells items such as wheelchairs, back and knee braces, home oxygen equipment and blood sugar monitors. Marlow opened or expanded all of these.
Another top priority was renovating the hospital itself. The rooms were old, some of the ceilings were crumbling and the technology was outdated. This led both patients and doctors to avoid the place.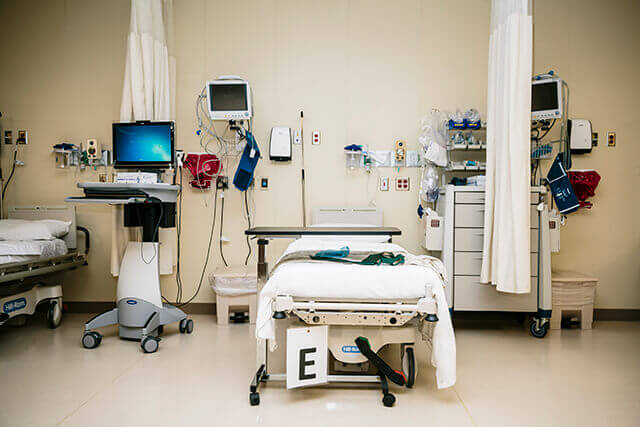 "When you have a hospital that's dirty or has a bad image, you can't recruit," said Marlow, who credits the employees and administrators for the rejuvenation.
To help fund all the changes, Marlow converted North Sunflower to a critical access hospital, a federal designation aimed at keeping rural providers alive. The shift increased the medical center's Medicare reimbursements.
A federal loan and a county bond helped pay for a new surgical unit and the Beacon Wellness Center, which contains a sleep clinic, community gym and rehab programs. And Marlow sold the hospital's home health aide agency, stashing away $2 million in the bank.
Marlow also secured some creative financing. He negotiated a deal with GE to provide new X-ray equipment and a CT scanner. And he hired an outside company to overhaul and upgrade the hospital's rooms and paid off the bill over time.
Along with all internal changes, the hospital developed extensive marketing campaigns. Its slogan, Take me to Ruleville, is everywhere – on billboards and bumper stickers, wrapped around its shuttle vans, in TV advertisements and YouTube videos.
Area residents have noticed. North Sunflower received higher than average ratings from patients on a variety of quality measures, according to Medicare's Hospital Compare profile. Some 83% of patients said they would "definitely recommend" the medical center, compared to an average of 70% for Mississippi hospitals and 72% nationwide.
Many area residents said they started coming to North Sunflower's clinic when it opened about a decade ago, not realizing it had existed for years before. Now, they travel miles to see doctors there, bypassing closer hospitals along the way.
When Cheryl McAbee of Indianola felt her heart racing in 2015, she opted to go to North Sunflower's emergency room 20 minutes away instead of to the hospital in her town.
"
I just trust them more here. They seem to be more knowledgeable.
"I trust them more here," said McAbee, who eventually saw a specialist in the state capitol of Jackson to get stents to clear a blockage. "They seem to be more knowledgeable."
After James Boggs of nearby Cleveland had a stroke a few months ago, his doctor gave him the choice of going to a hospital in Jackson or to North Sunflower for in-patient rehabilitation. The optician chose the latter, saying North Sunflower has excellent therapists, good food and very clean rooms.
"If you find dirt on the floor, I'll give you a quarter," he said.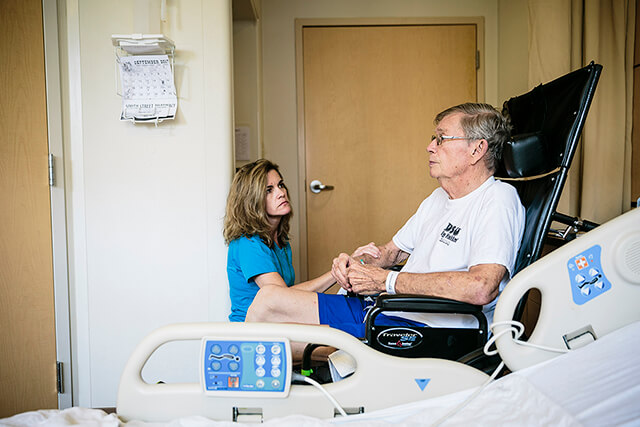 Doctors are interested in working at North Sunflower. In recent years, it has added an array of specialists – an orthopedic surgeon, podiatrist, pediatric hematologist, among others -- who visit anywhere from once a month to a few times a week. A licensed social worker now provides adolescent and family counseling at the clinic. And its outpatient cardiac rehab unit just received industry accreditation.
"They have situated themselves as the trusted provider in the community," said Michael Topchik, senior vice president at iVantage Health Analytics, a consulting firm that has worked for Marlow in the past.
Dr. Shannon Myers joined the clinic's staff two years ago, his first job after finishing residency at the University of Mississippi. Myers, a family medicine physician who grew up about an hour away in Greenville, knew he wanted to practice in the Delta because "there was a need here." One of five physicians in the clinic, he sees up to 30 patients daily, many suffering from diabetes, hypertension or obesity.
Also, Myers wanted to work in a family-oriented hospital, rather than a more corporate one, where every request has to be run up a chain of command, as he put it. At North Sunflower, for instance, he was able to get approval for more modern vital sign monitoring equipment and a CT scanner that can handle a 600-pound patient, rather than the current machine, which has a 300-pound limit.
"Here, I just pick up my cell and call the CEO," said Myers, whose father hails from Ruleville. "Within two minutes, I get my answer."
Other hospitals have noticed too. In 2010, Tallahatchie General Hospital in Charleston, Mississippi, was on the brink of failure. It hired Marlow, who had formed a consulting group, to turn it around. He made many of the same changes as he did at North Sunflower. Tallahatchie is now breaking even and no longer in danger of closing.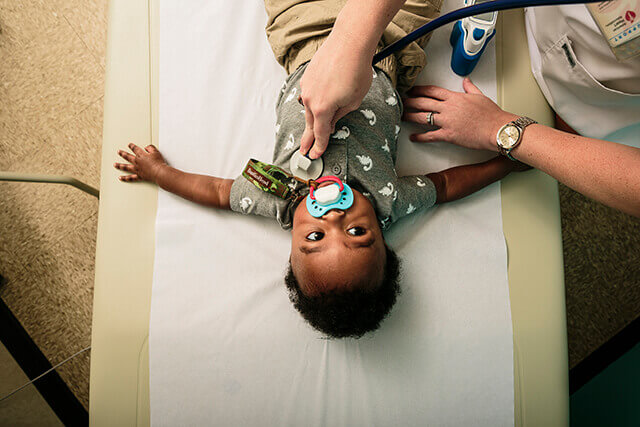 Still, North Sunflower has its issues. Its sole pediatrician is leaving after only a year to join her husband at a rural Alabama facility. The hospital said it wasn't actively recruiting for a pediatrician when the opportunity to hire one last year arose. Now, she will be replaced by a nurse practitioner.
Drug costs keep rising, sometimes doubling or tripling almost overnight, said CEO Sam Miller.
Attracting and retaining quality staff to practice in the Delta is also a challenge. North Sunflower pays its doctors top dollar – often more than what they'd make in bigger cities – and covers a portion of their medical school loans.
It's also being squeezed by lower rates from insurers and the government. For instance, North Sunflower is getting less from Medicare these days because of mandatory budget cuts, known as sequestration, and other changes to the federal health insurance program for the elderly.
Sequestration alone is expected to cost North Sunflower nearly $1.9 million over the next decade, according to iVantage. That's a big hit for a small hospital.
The medical center is profitable this year, though its margins are thin. Its net income was just under $700,000 for the first 11 months of its fiscal year. Among the divisions that are losing money are its dental clinic and its diagnostic center, which provides mammograms, sonograms and ultrasounds and other services in downtown Ruleville.
North Sunflower is working on a multi-year strategic plan to determine how to address these challenges. It will look at broadening some services to increase its revenues, while reviewing others.
"
We're trying to provide health care here.
"We're trying to provide health care here," said Drew Weissinger, the hospital's chief financial officer. "If we can provide dental services and lose just a little bit, that's okay – just as long as we're making it up somewhere else."
While North Sunflower's goal is to treat everyone in need, it can't always afford to do so. Some 16% of county residents are uninsured, and the $60 tab to be seen at the clinic is out of reach for many, particularly those who have to pay their neighbors $20 to give them a lift to Ruleville, a common practice.
The hospital provides payment plans for patients who don't have the funds on hand. Still, some of those who fall short get turned away, even if they have insurance.
That happened to Mattie Lewis one time last year when she tried to see her doctor to check on her high blood pressure. Even though the Ruleville resident has insurance through her job with state Department of Corrections, she has a $25 co-payment that she couldn't initially afford.
"I just waited until I had the money and went back," said Lewis, who borrowed the funds from family. "I have to have my pressure looked at."