Who Killed JonBenet?
The shocking murder of JonBenet Ramsey remains unsolved and dogged investigators continue to work the case -- looking at clues and tips to generate new theories about who killed her. A wide range of suspects are brought to light in this episode, including the Ramsey's housekeeper as well as the man who portrayed Santa Claus at a holiday party that she attended, days before JonBenet was found murdered.
Airs: March 3, 2017 at 8p ET
The full ransom note in the JonBenet case
Patsy Ramsey told police she found this ransom note on a staircase in her home before realizing her daughter was missing. Investigators said the note was unusual for several reasons:
"There were a number of things unusual about the note. Number one, the length of the note was very long, three pages," said retired Detective Fred Patterson of the Boulder Police Department to HLN.
"I've seen and worked a number of kidnappings for the FBI and most of the notes are very short, they're very terse, very succinct and they give very specific instructions, almost like bullet points," retired FBI Special Agent Ron Walker told HLN. "I have never seen a ransom kidnapping that asks for such a specific amount of money: $118,000."
Jonbenet Ramsey: Forever Six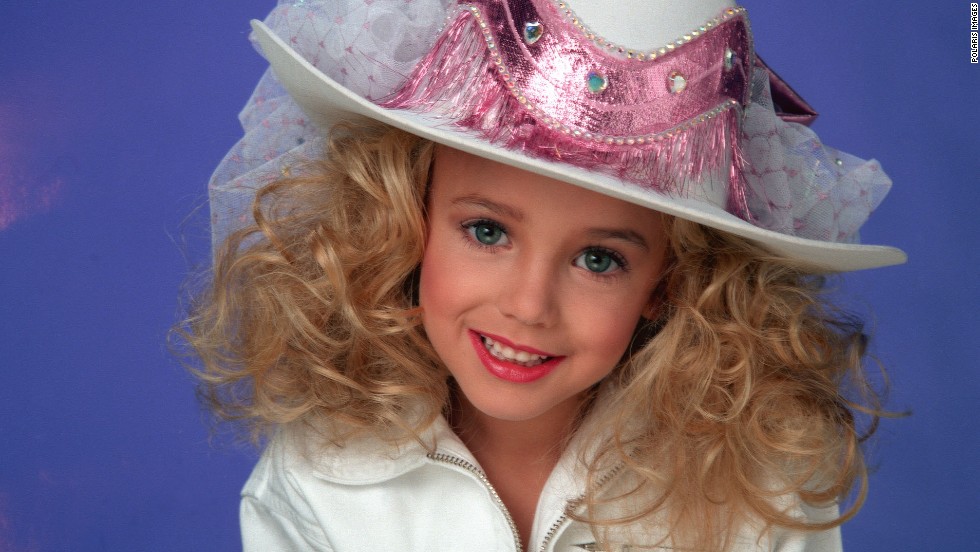 JonBenet Patricia Ramsey, was a 6-year-old beauty queen found murdered in her home in Boulder, Colorado, on December 26, 1996. The question still remains of who killed the little girl who won titles including Little Miss Colorado, Little Miss Charlevoix, Colorado State All-Star Kids Cover Girl, America's Royale Miss and National Tiny Miss Beauty.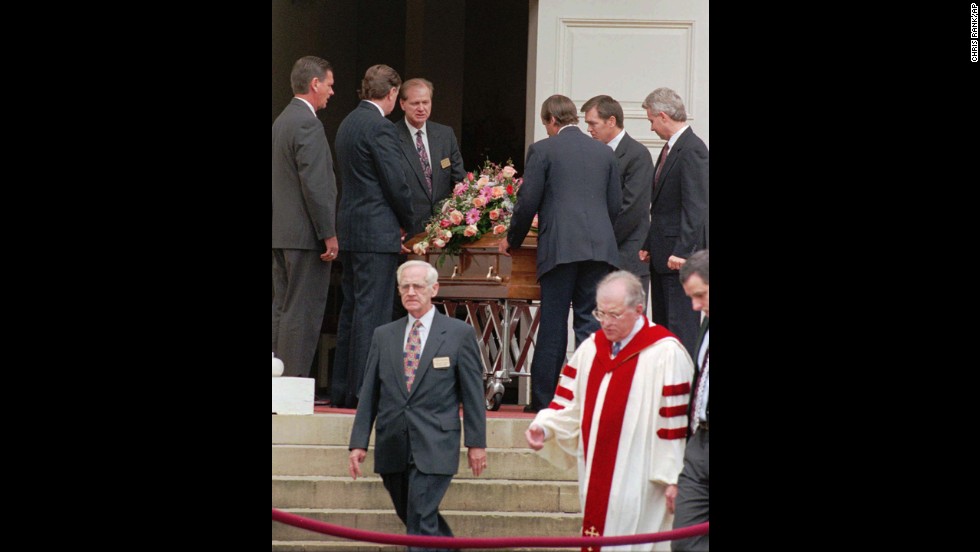 The body of JonBenet is carried out of the Peachtree Presbyterian Church in Atlanta on Tuesday, December 31, 1996.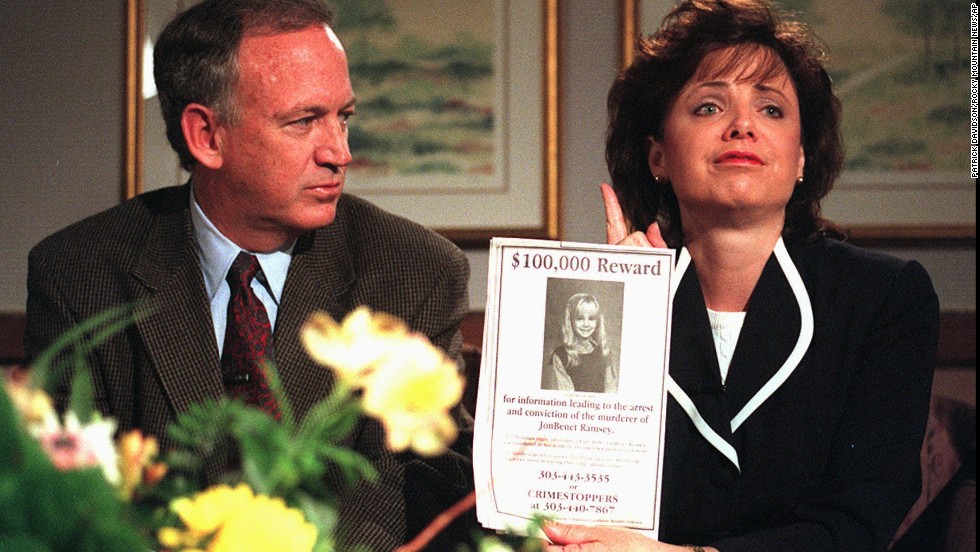 John and Patsy Ramsey promised a reward for information leading to the arrest and conviction of their daughter's murderer during an interview on Thursday, May 1, 1997, in Boulder.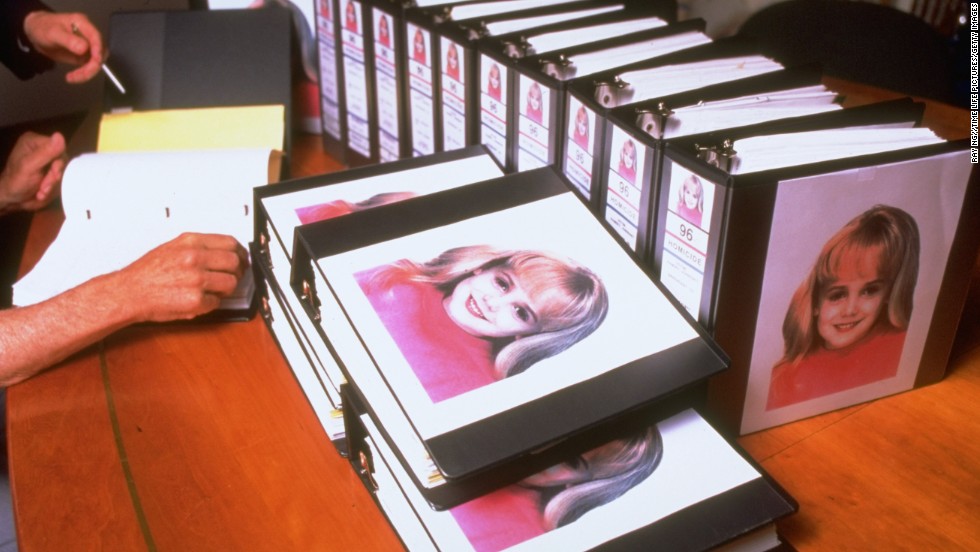 Binders were crammed with investigators' reports in the JonBenet case. Reports revealed that her skull had been fractured and the ransom note came from a notepad from the Ramsey's home.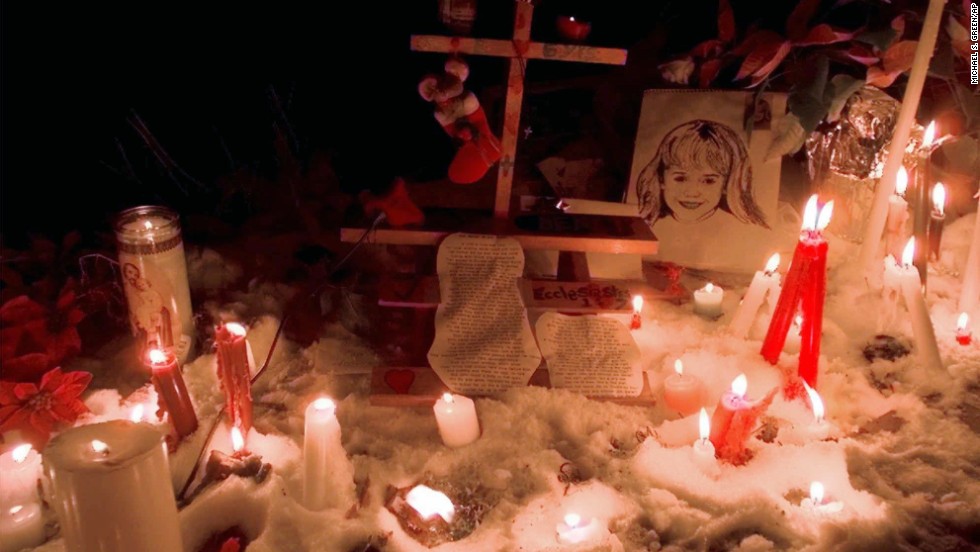 Candles surround a portrait of JonBenet outside her Boulder home after a candlelight vigil on the one-year anniversary of her murder on December 26, 1997. A year after the murder, Boulder police indicated John and Patsy Ramsey were under "an umbrella of suspicion," and would be questioned again.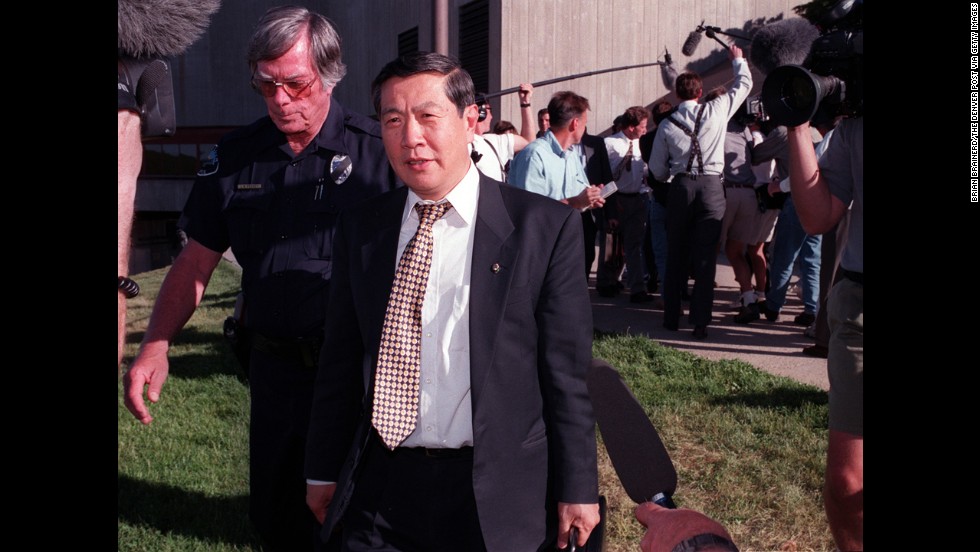 Forensics expert Henry Lee leaves a conference on the University of Colorado campus after meeting with Boulder and Colorado law enforcement officials to review the evidence in the Ramsey case in June 1998.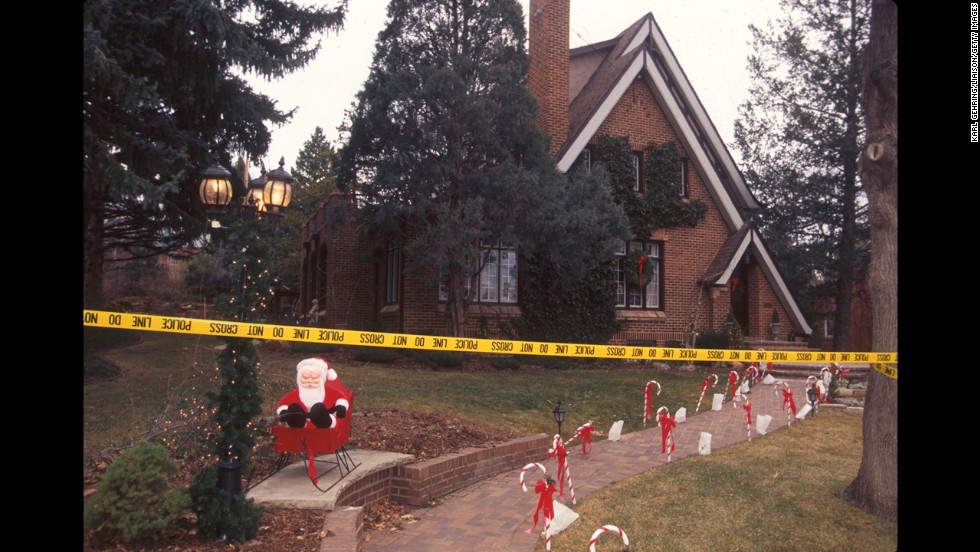 Police tape off the home of John and Patsy Ramsey in Boulder in December 1996. Patsy said she found a ransom note demanding $118,000 for JonBenet's return. Their daughter was found dead in their basement that same day.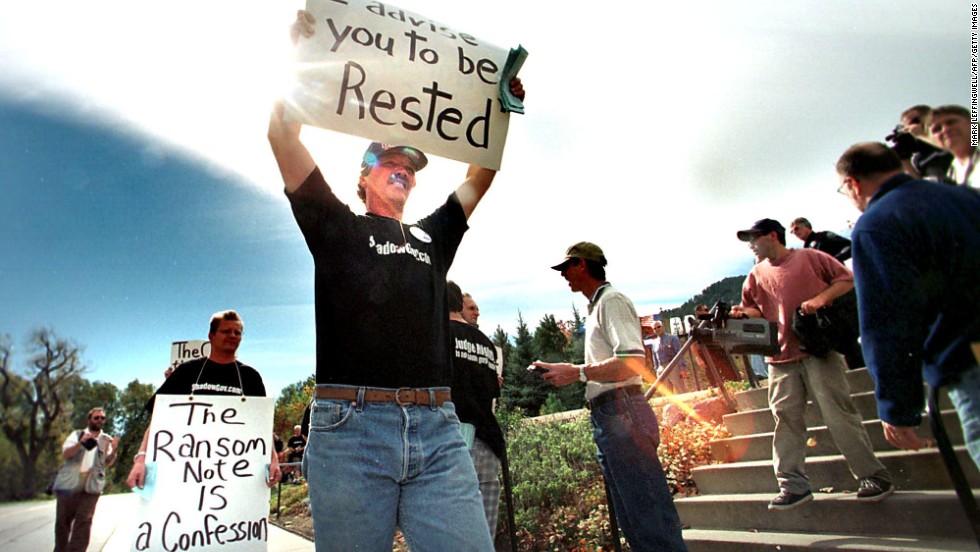 Kenneth Scott, of Denver, protests the outcome of the grand jury investigation in front of the Boulder County Justice Center on October 14, 1999. District Attorney Alex Hunter stated that no indictments would be issued because of a lack of evidence.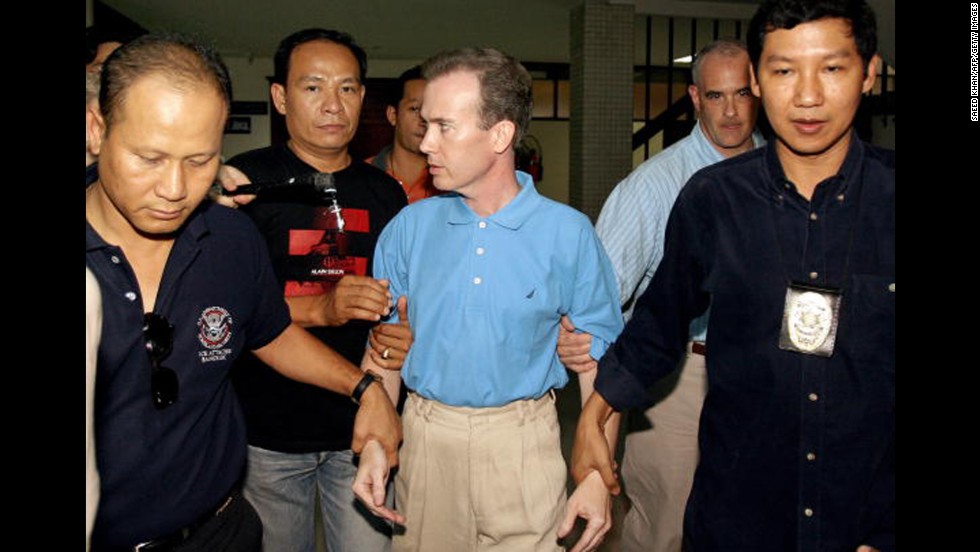 Thai police officials escort U.S. teacher John Mark Karr at the Thai Immigration Department in Bangkok on August 17, 2006. Officials announced Karr as a suspect in the case. Karr said he was present when JonBenet died, and that he loved her and her death was an accident. On August 26, 2006, the Boulder County District Attorney decided not to charge Karr in connection with the murder after DNA tests confirmed that he wasn't a match to the evidence found at the crime scene.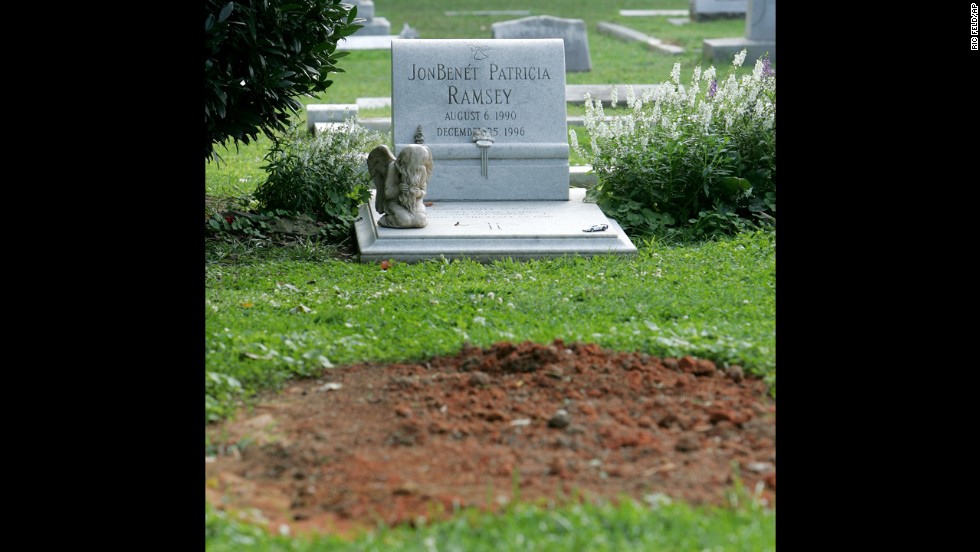 Patsy Ramsey died in Roswell, Georgia, at the age of 49 after a 13-year battle with ovarian cancer. Her unmarked grave is pictured in front of the grave site of her daughter on August 16, 2006, at the St. James Episcopal Church Cemetery in Marietta, Georgia.
The 9-1-1 call the morning of JonBenet's death
"How it Really Happened" revisits the unsolved murder of JonBenet Ramsey. This is the entire 9-1-1 call made by her mother, Patsy, the morning JonBenet went missing.
Did an intruder kill JonBenet Ramsey?
In this clip from "How it Really Happened: Who Killed JonBenet?" Detective Lou Smit says evidence points to an intruder as the killer of JonBenet.
JonBenet ransom note still puzzles investigators
In this episode of "How it Really Happened: Who Killed JonBenet?" investigators find strange clues in the ransom note left at the home of JonBenet Ramsey.