President Donald Trump has wrapped up a high-stakes trip that took him through five Asian nations — Japan, South Korea, China, Vietnam and the Philippines — over nearly two weeks. It is his longest foreign trip as President, and it is the longest Asian trip for a US President since George H.W. Bush in 1992.
Much of the focused on rallying regional powers to pressure North Korea into abandoning its nuclear and ballistic missile programs. North Korea has stepped up its provocations since Trump took office. Trade was also a leading objective of the trip, according to the White House.
Follow Trump's journey here, as seen through the lens of Jim Watson, a photographer who covers the White House for Agence France-Presse.
Tuesday, November 14
Trump wrapped up his trip after giving remarks to leaders at the East Asia Summit in Manila, Philippines. The summit was running a few hours behind, so Trump skipped its plenary session to travel home.
Before boarding Air Force One, Trump gave a brief on-camera statement in which he reflected on his Asia trip and touted gains made on trade and North Korea, according to CNN's Dan Merica.
"It has been an incredible 12 days," Trump said. "I have made a lot of friends at the highest levels. ... We have accomplished a lot. I have enjoyed it very much."
Trump's Asia trip: 6 takeaways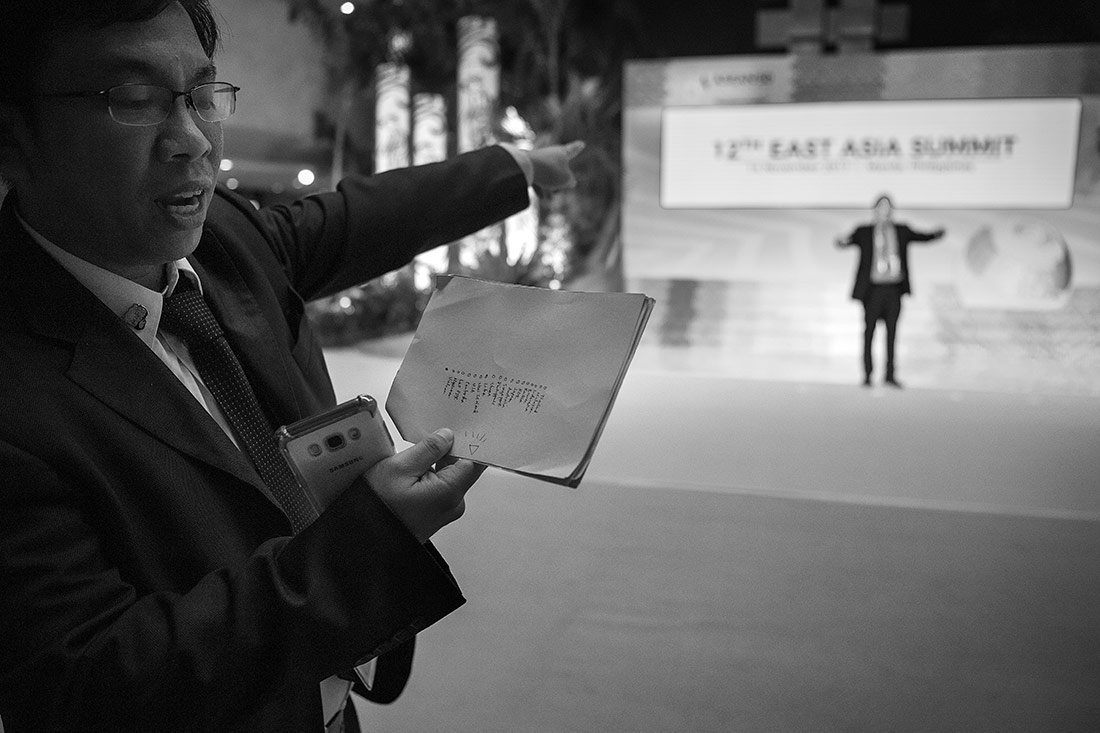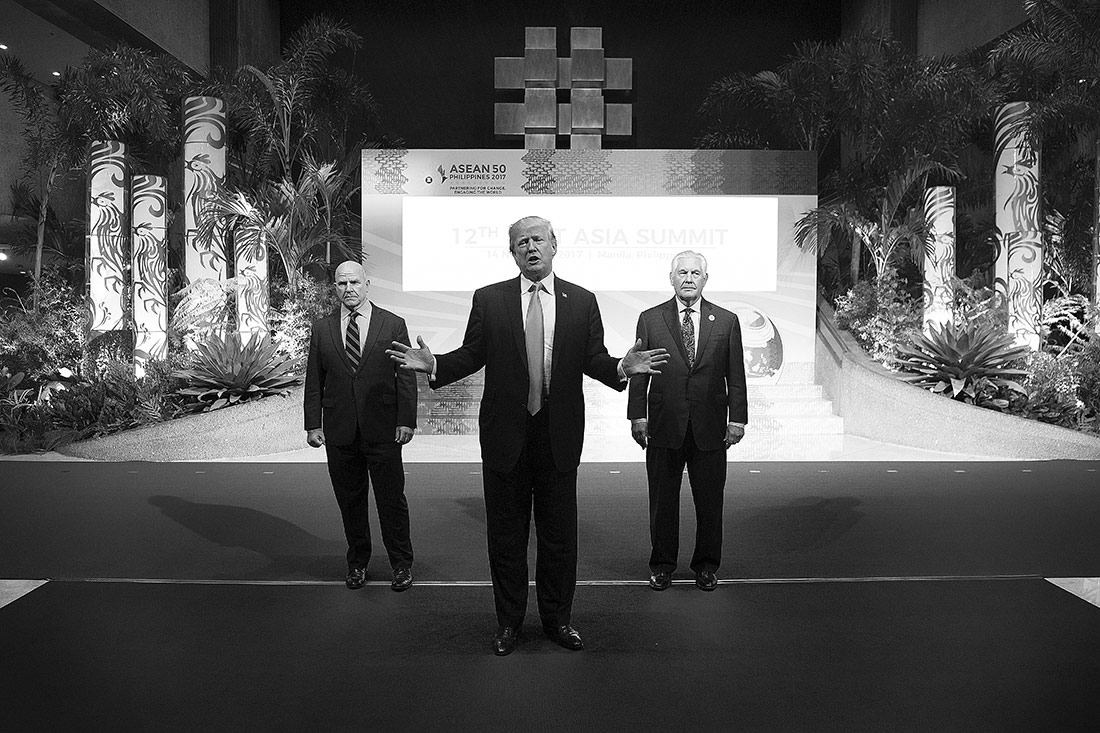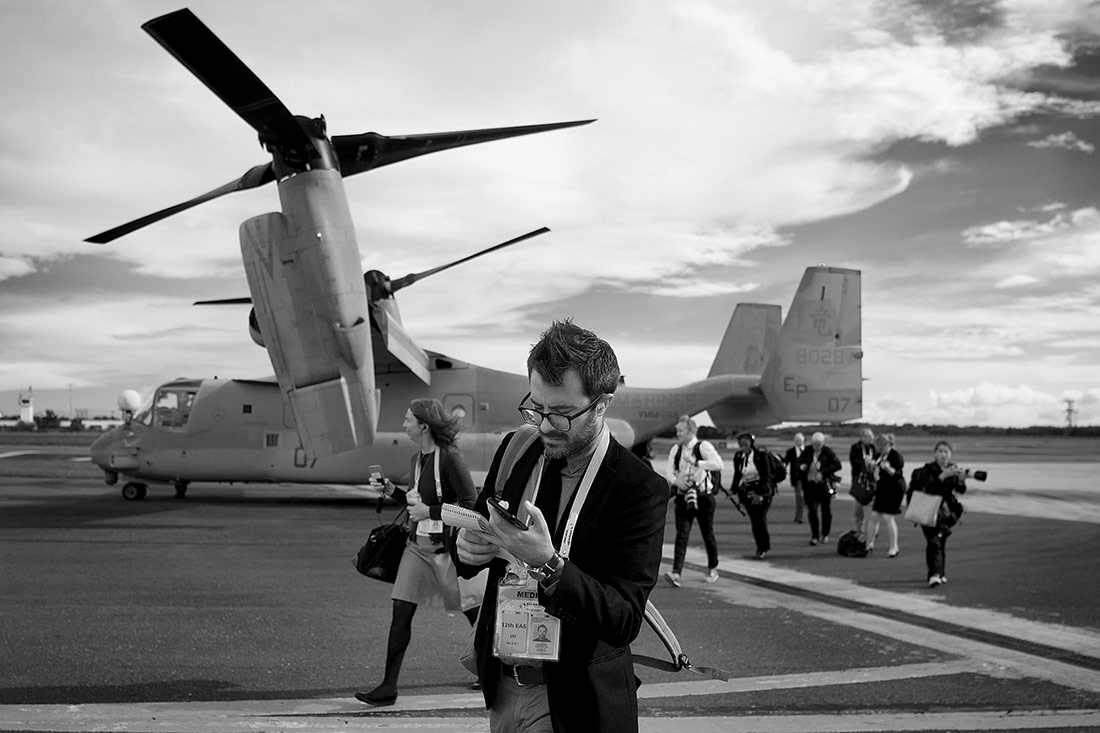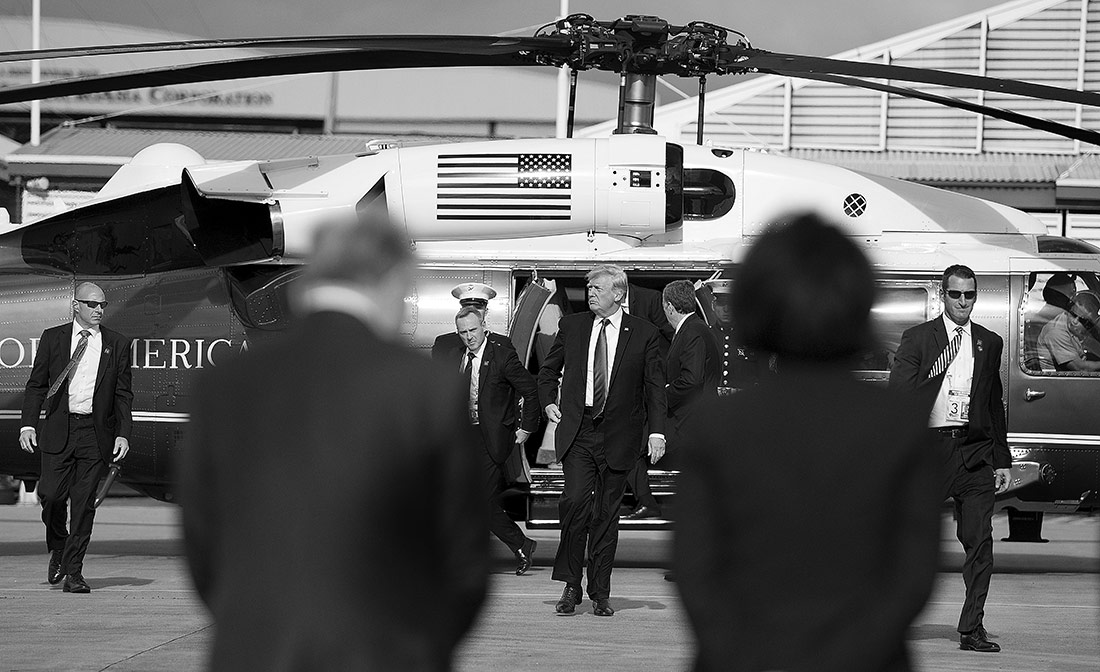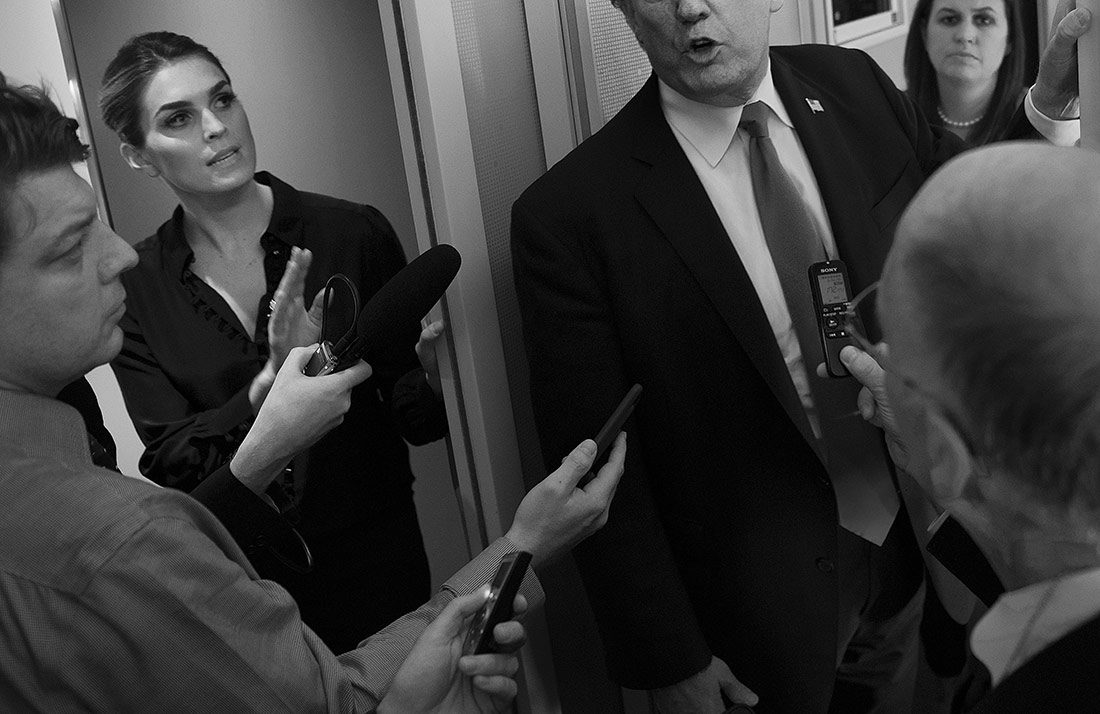 Monday, November 13
Trump and Philippine President Rodrigo Duterte lavished pleasantries on each other during public appearances in Manila, and they also had a meeting behind closed doors.
The White House said the two leaders "briefly" discussed human rights and Duterte's bloody war on drugs. A Duterte spokesman told reporters that "human rights did not arise" during the meeting.
Duterte, as part of an effort to rid the Philippines of drug users, has publicly cheered on and inspired thousands of extrajudicial killings during his time in office, drawing scorn from human rights organizations.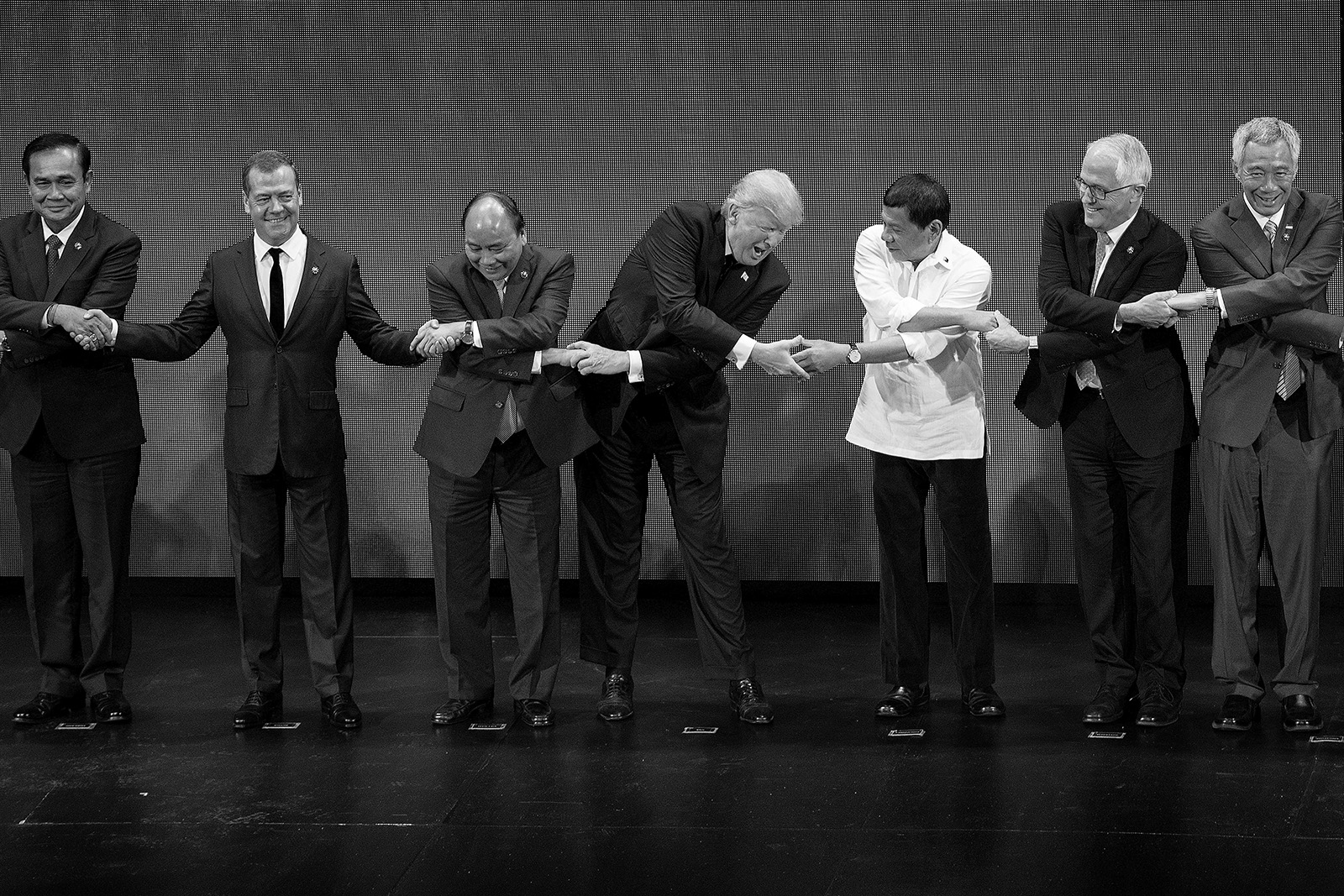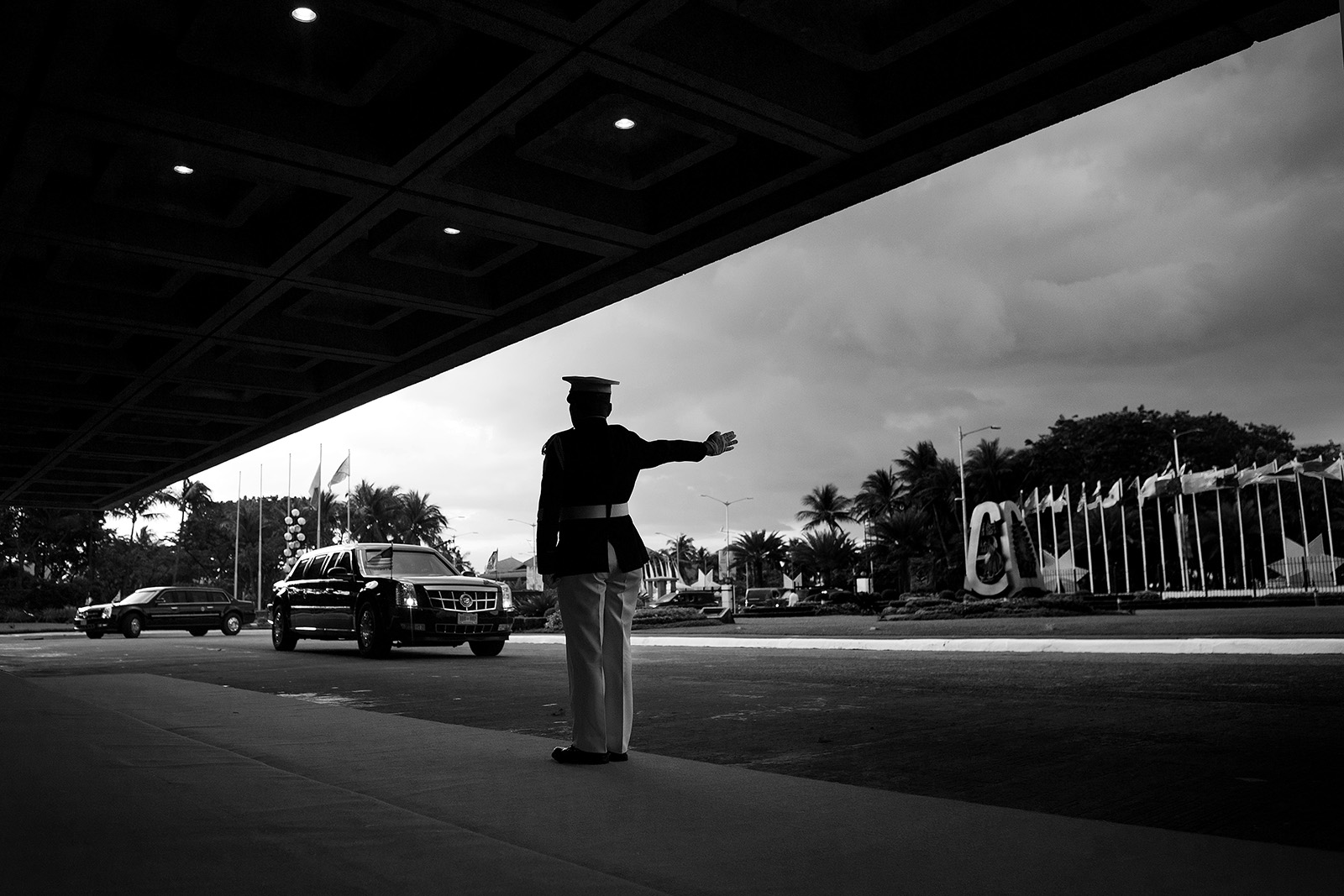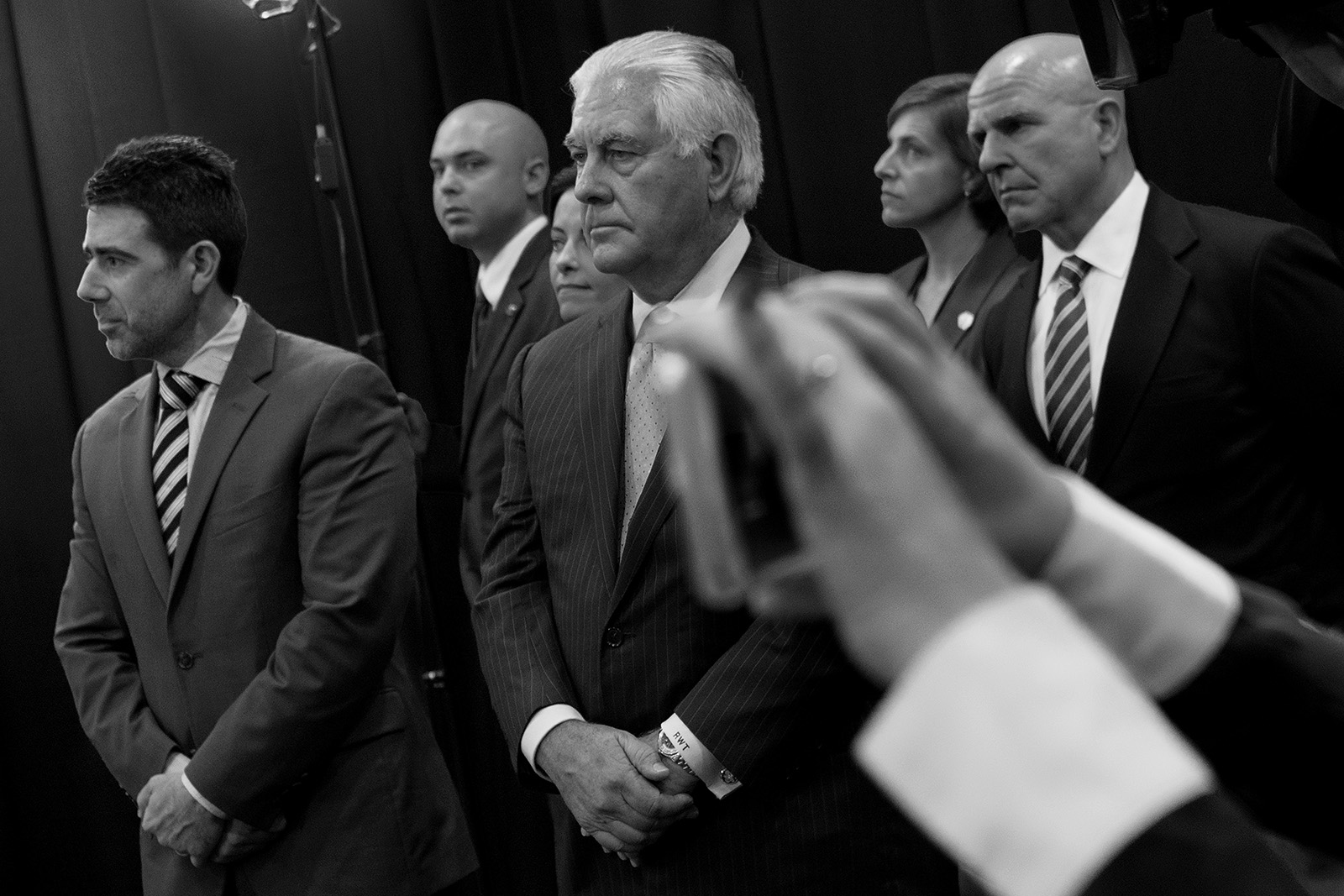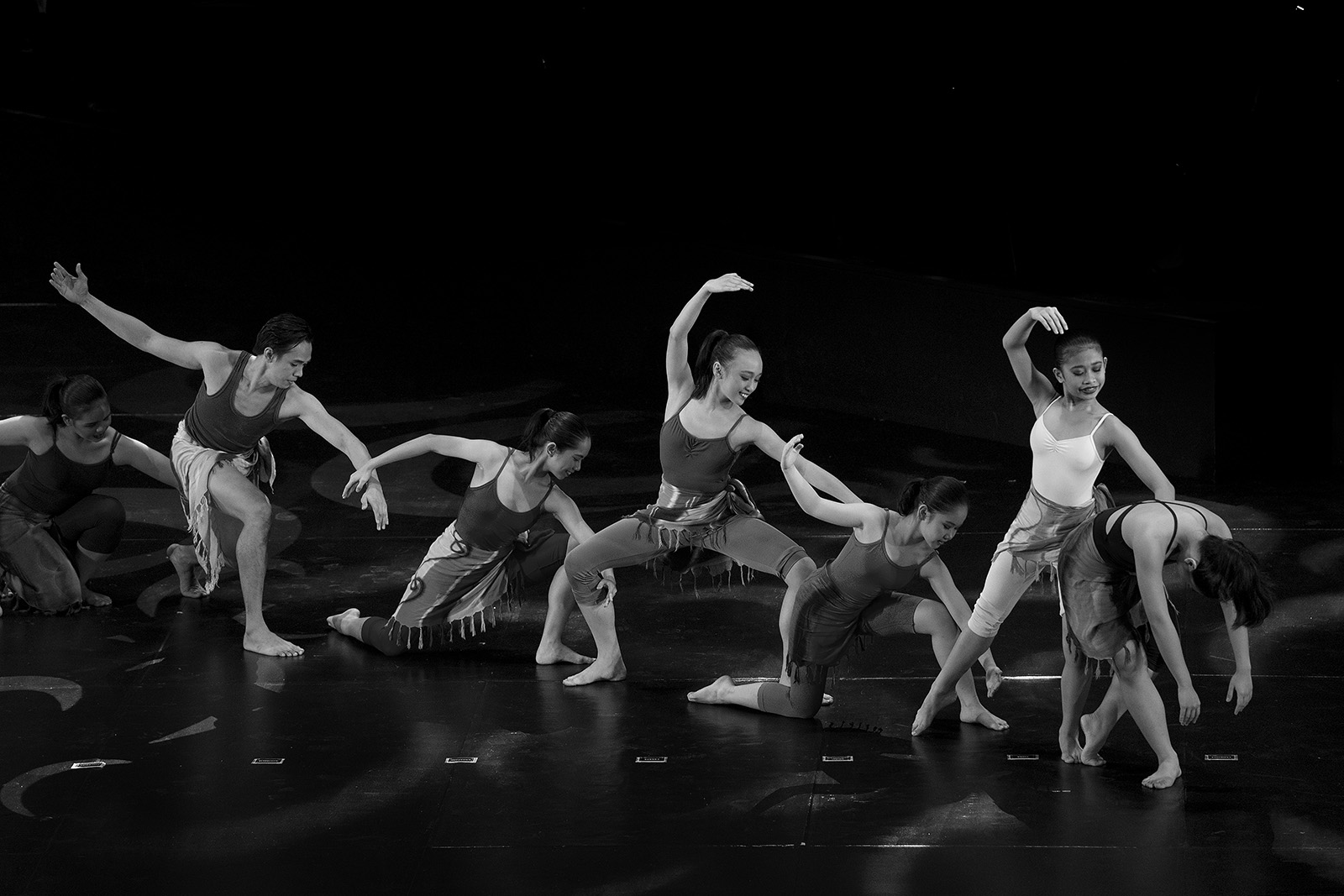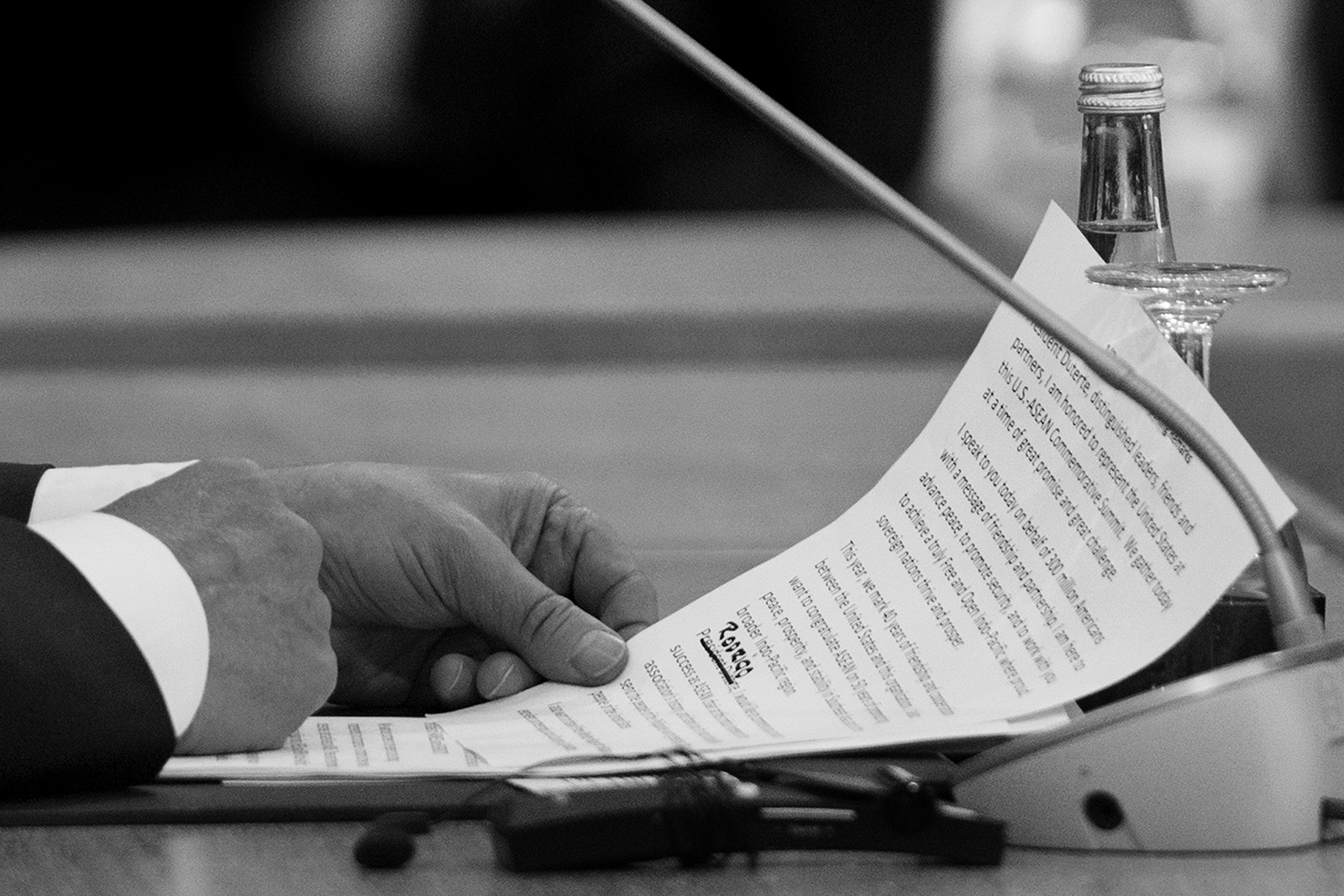 Sunday, November 12
Trump spent part of the day in Hanoi, Vietnam, wrapping up his stay in the country before traveling to the Philippines, the final stop on his trip.
Trump's stay in the Philippines included stops at the East Asia Summit and the summit for the Association of Southeast Asian Nations (ASEAN).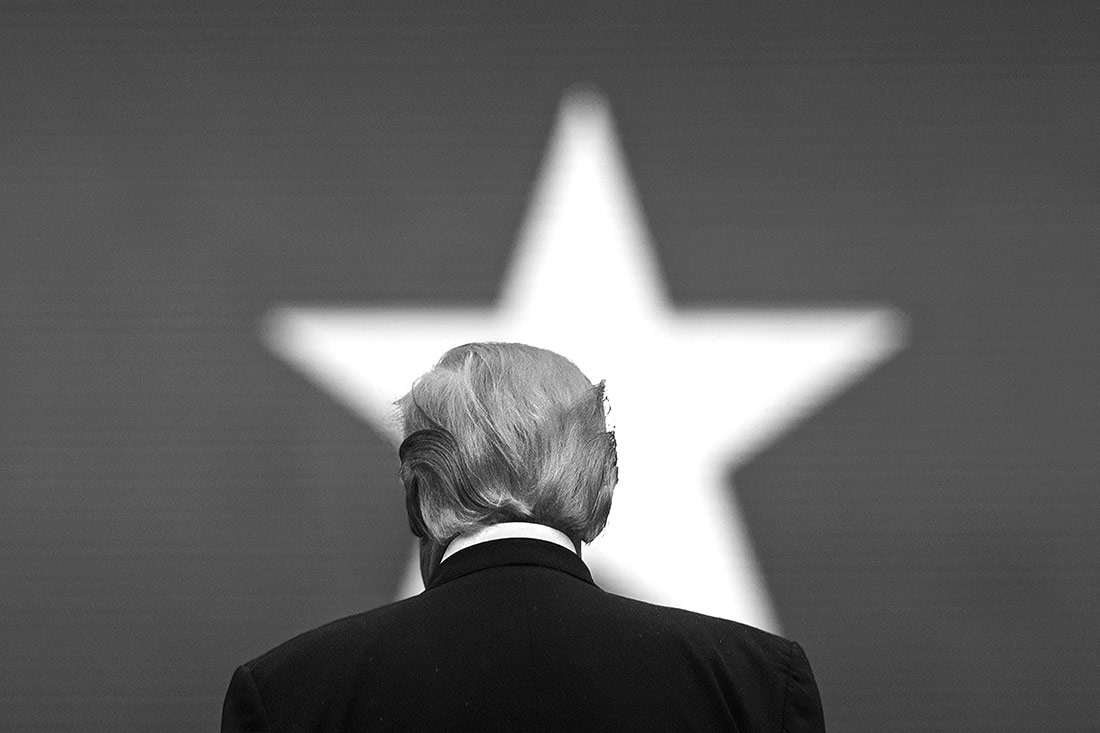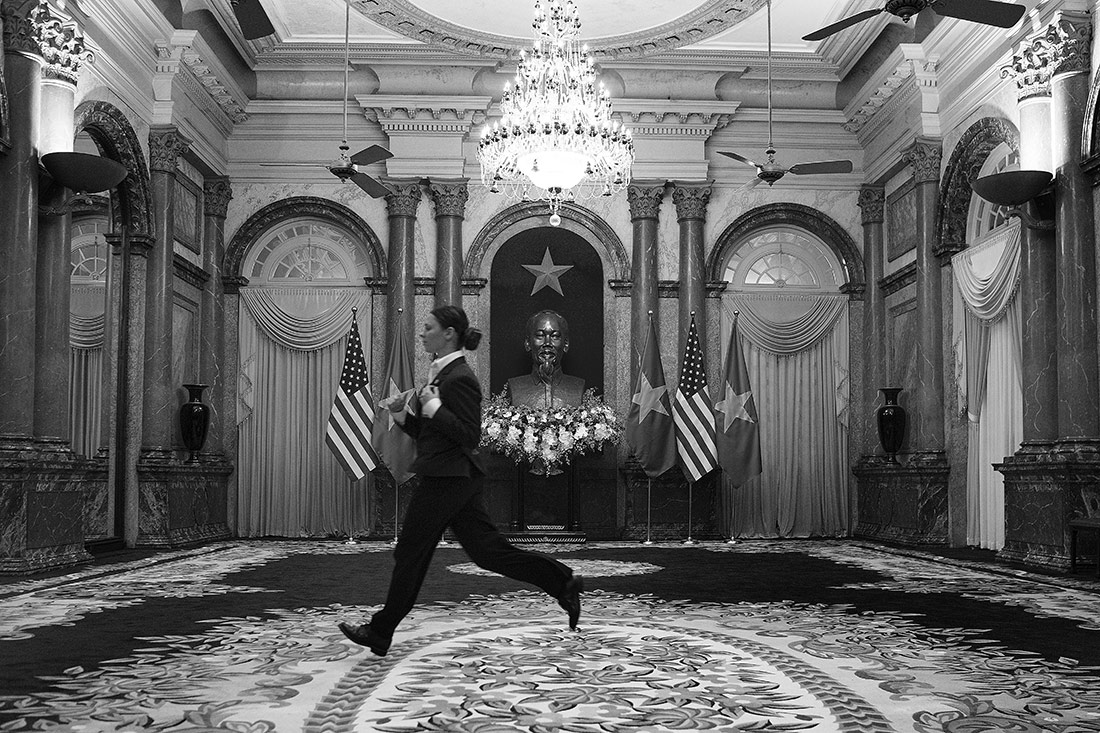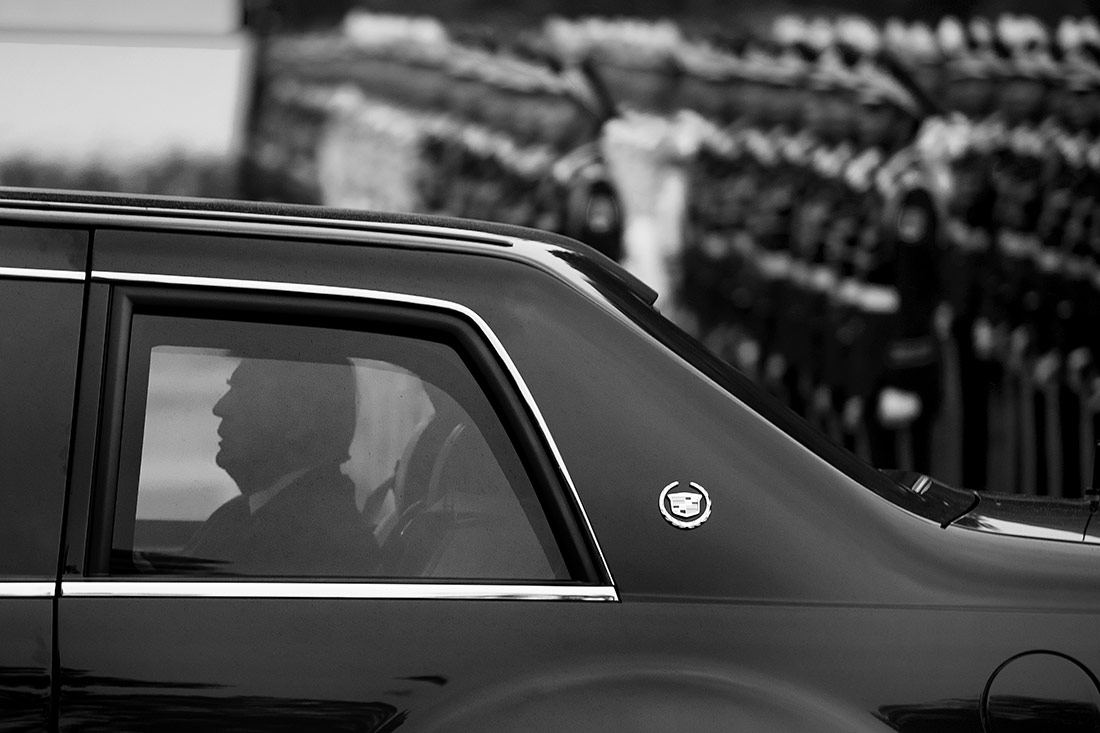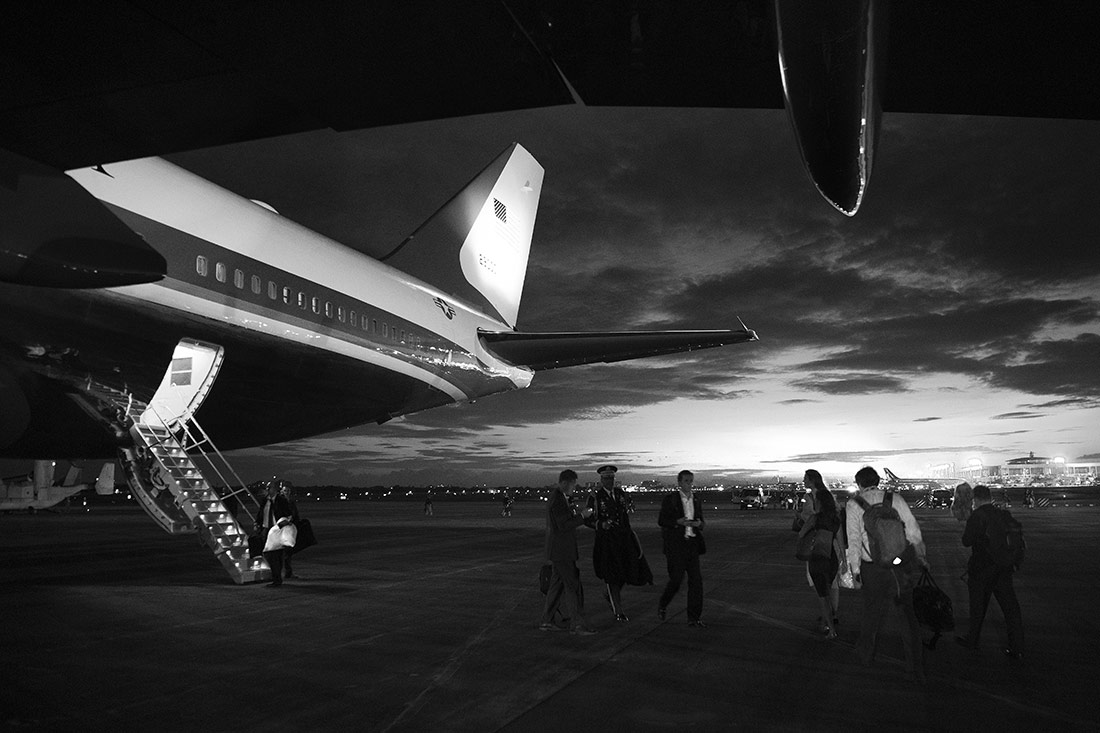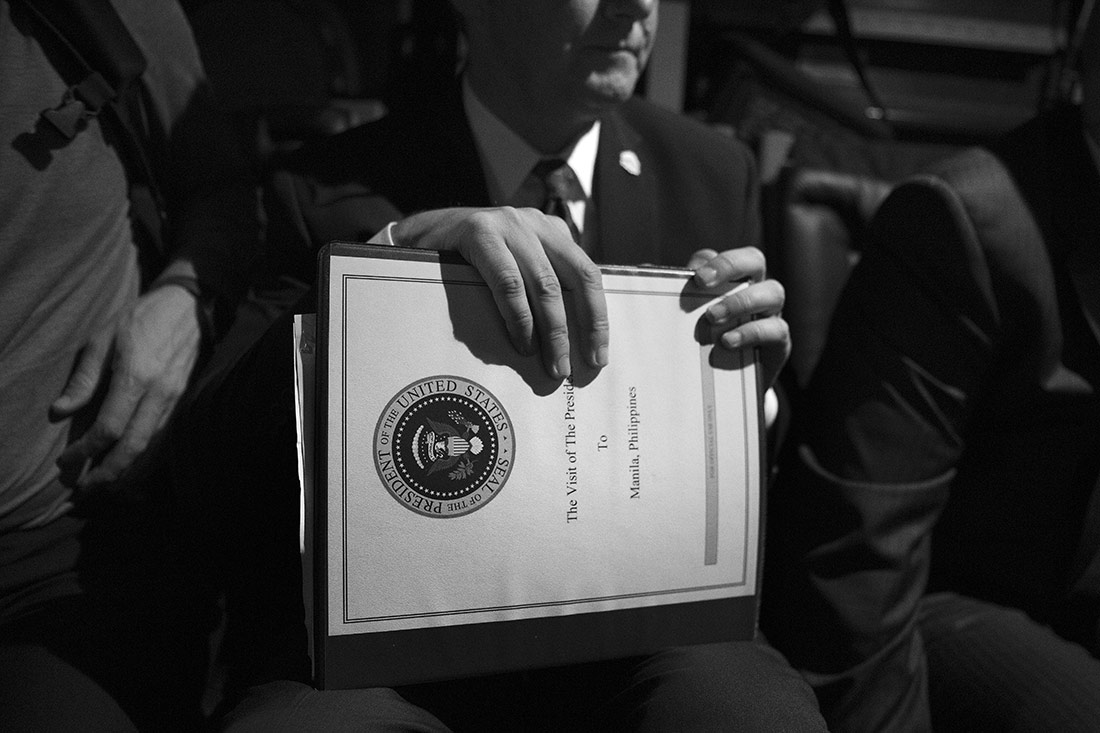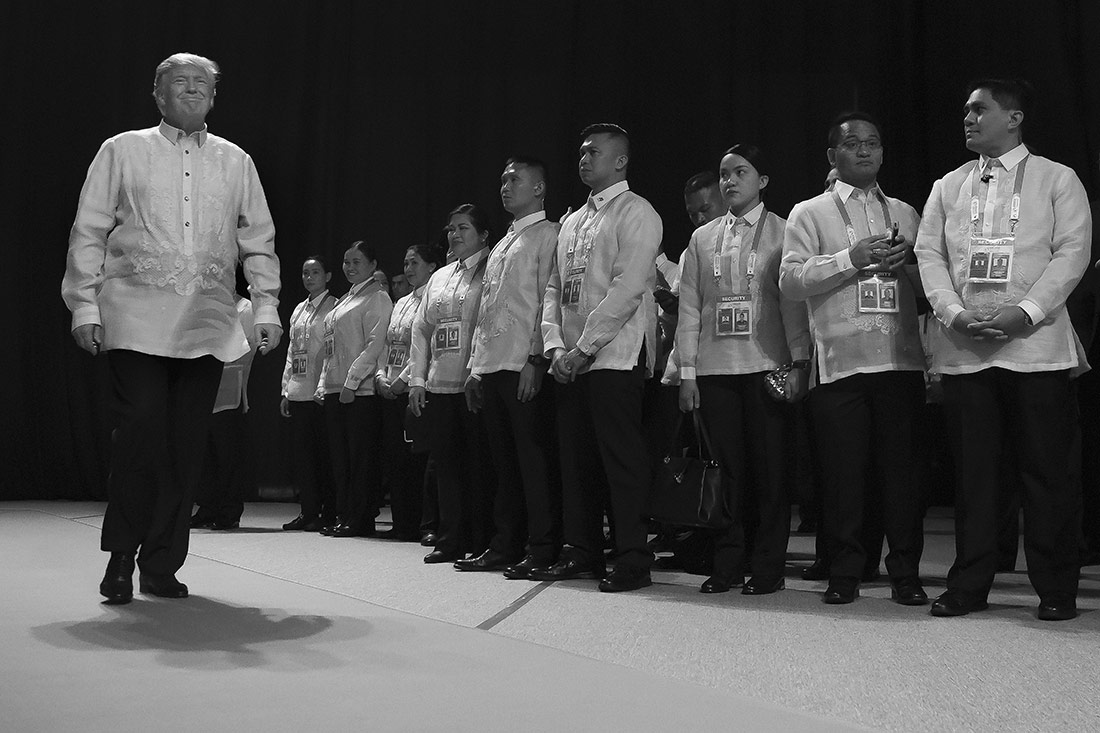 Saturday, November 11
Trump attended more events for the Asia-Pacific Economic Cooperation summit in Da Nang, Vietnam.
While traveling from Da Nang to Hanoi, the President told reporters aboard Air Force One that he believed the assertions of Russian President Vladimir Putin, who said he did not meddle in the US presidential election.
"He said he didn't meddle. He said he didn't meddle. I asked him again. You can only ask so many times," Trump said.
"Every time he sees me, he says, 'I didn't do that,' " Trump added. "And I believe, I really believe, that when he tells me that, he means it."
Trump's remarks run counter to the findings of the US intelligence agencies, who have concluded that Russian intelligence agencies were responsible for the hacking and leaking of information to influence the US election.
Trump and Putin also released a joint statement on fighting ISIS in Syria after meeting on the sidelines of APEC on Saturday. In it, the two leaders stressed the need to keep existing military communications open and said the conflict does not have a military solution.
Trump attended a state with Vietnamese President Tran Dai Quang on Saturday night.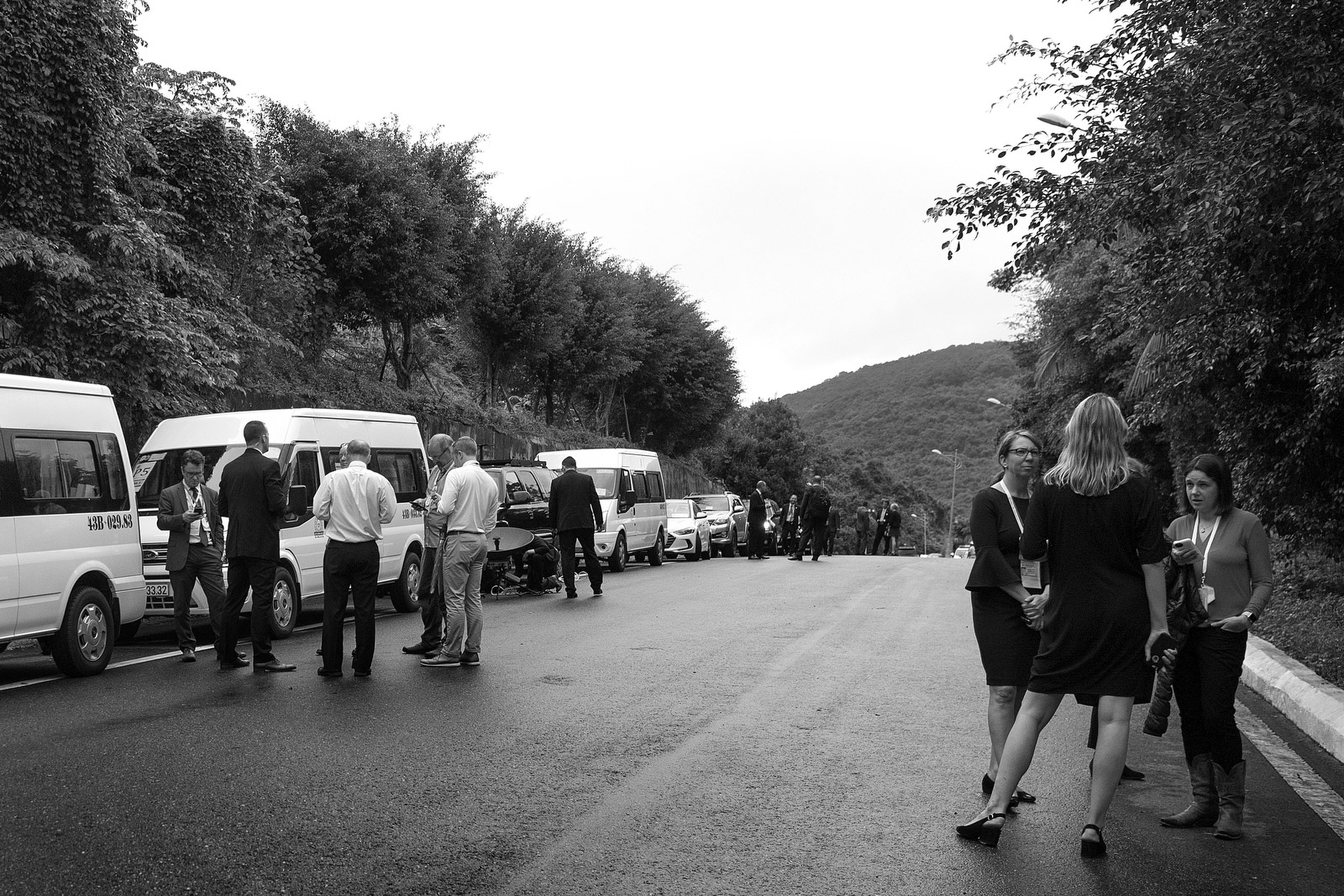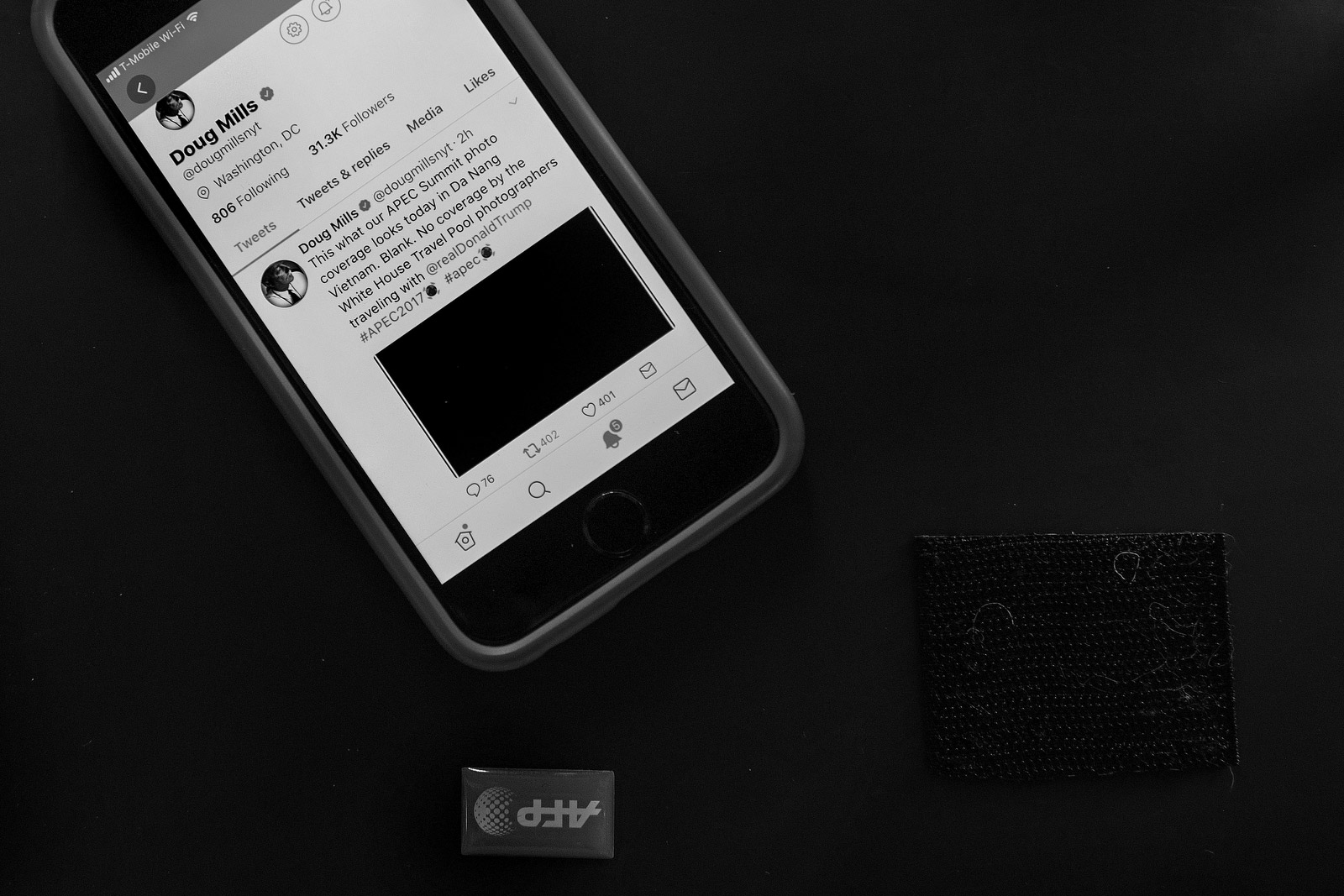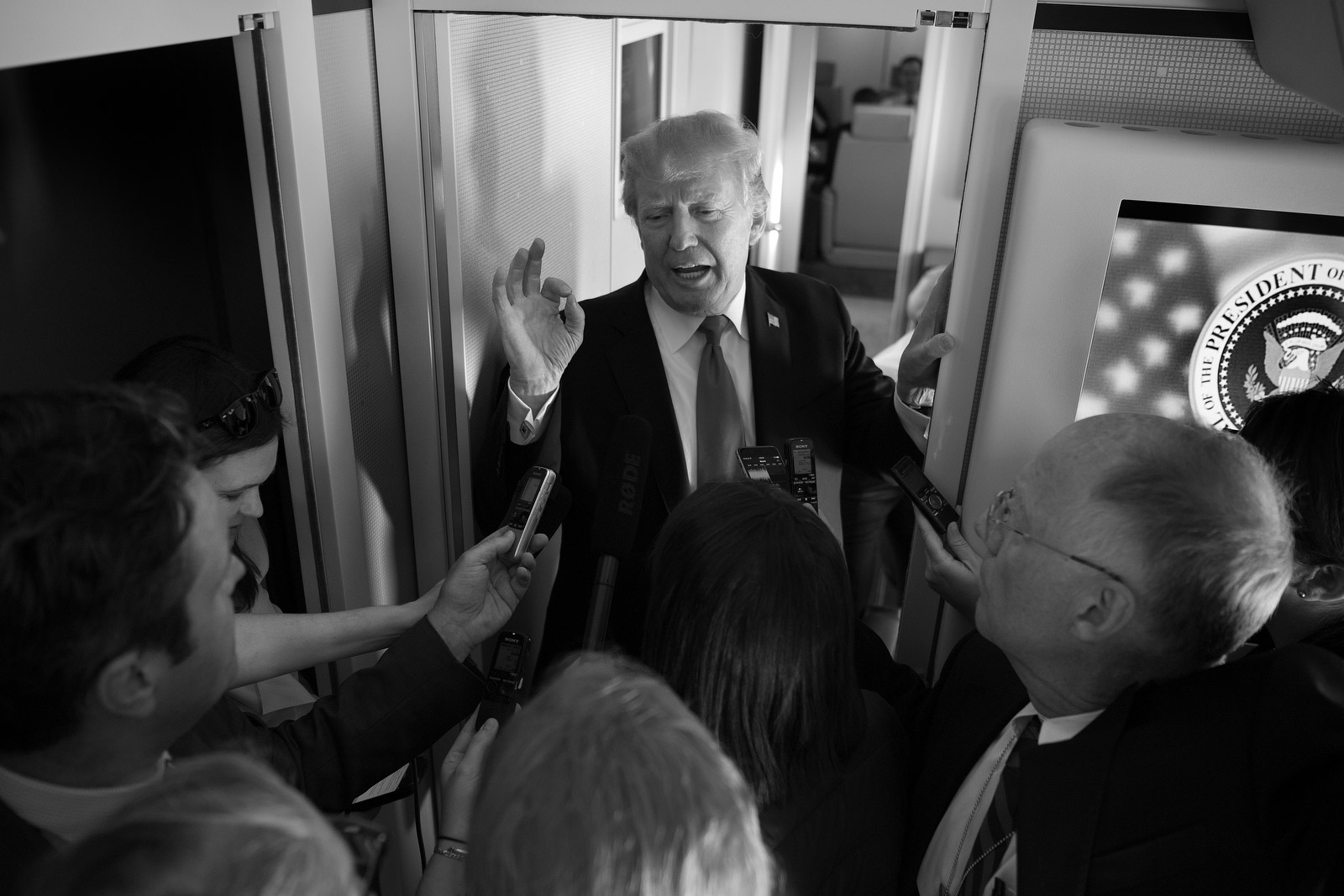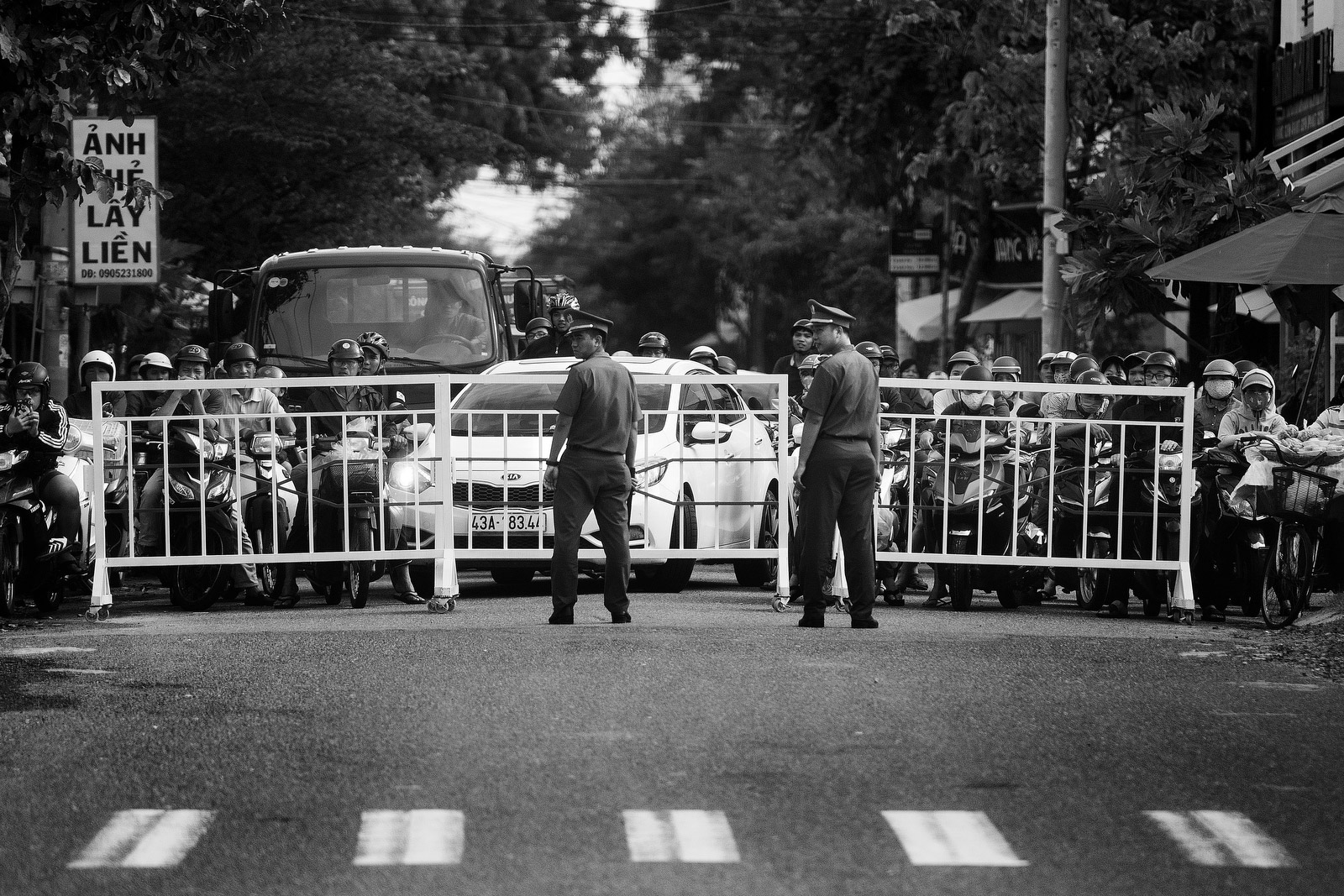 Friday, November 10
Trump traveled to Vietnam, the fourth stop on his Asia trip, for a summit of Pacific Rim leaders.
In a speech delivered at the start of the summit, Trump rebuked trade practices that have harmed American workers.
"We are not going to let the United States be taken advantage of anymore," Trump said. "I am always going to put America first, the same way I expect all of you in this room to put your countries first."
He told the audience he would no longer be pursuing multinational trade agreements, opting instead for bilateral deals "with any Indo-Pacific nation that wants to be our partner and that will abide by the principles of fair and reciprocal trade." He said he didn't blame other countries for taking advantage of the United States on trade. He pointed the finger at past US administrations, saying they ignored imbalances in trading practices.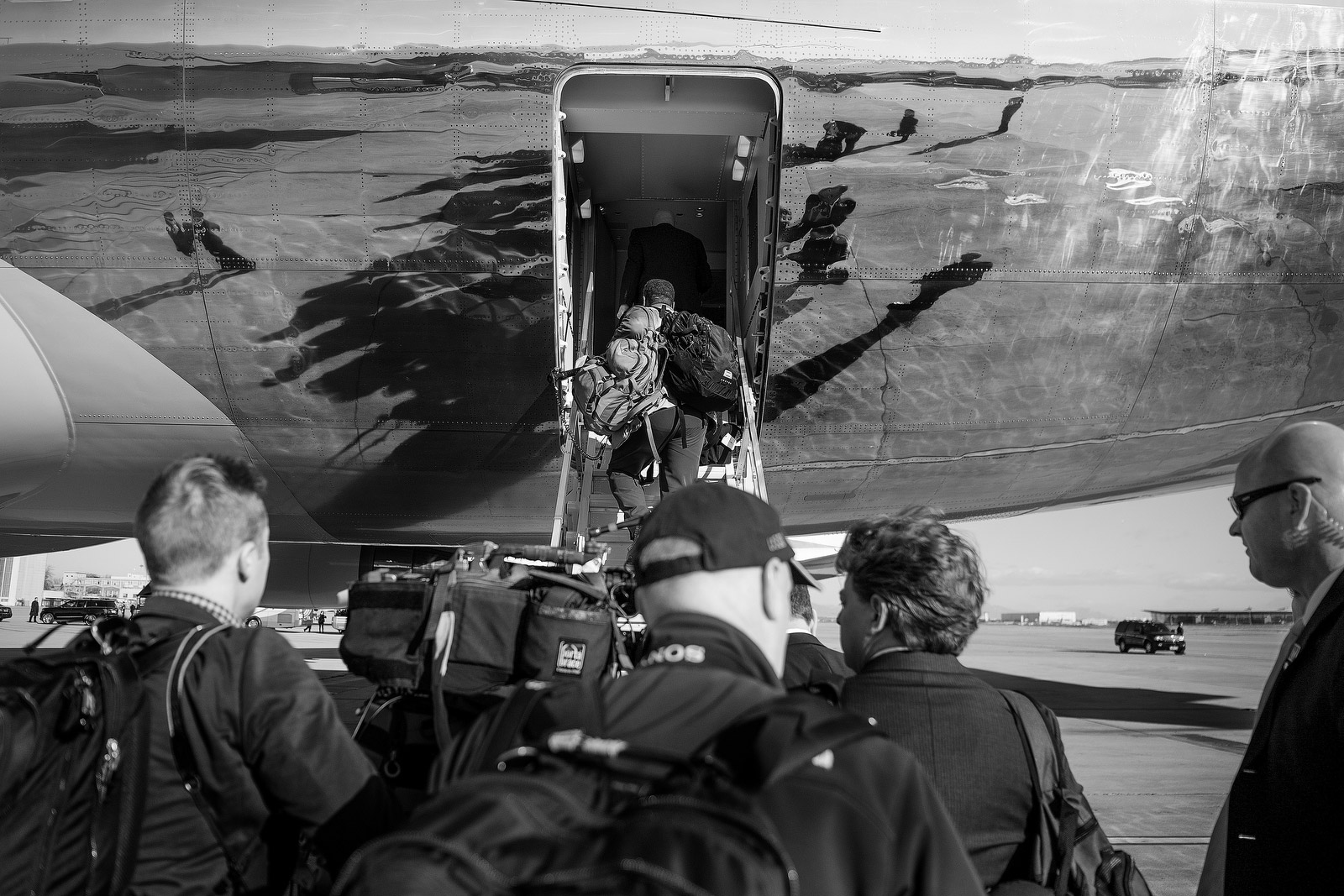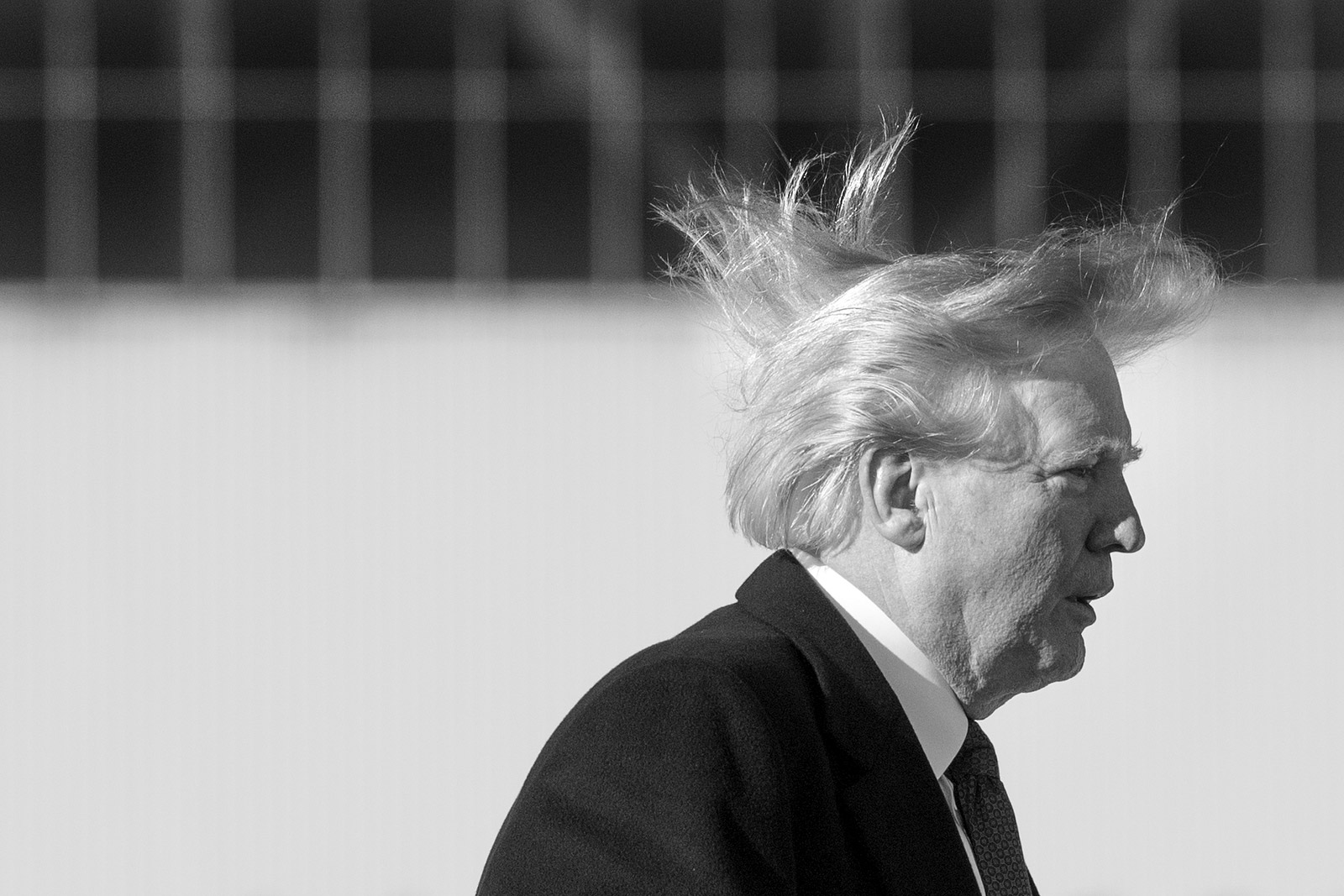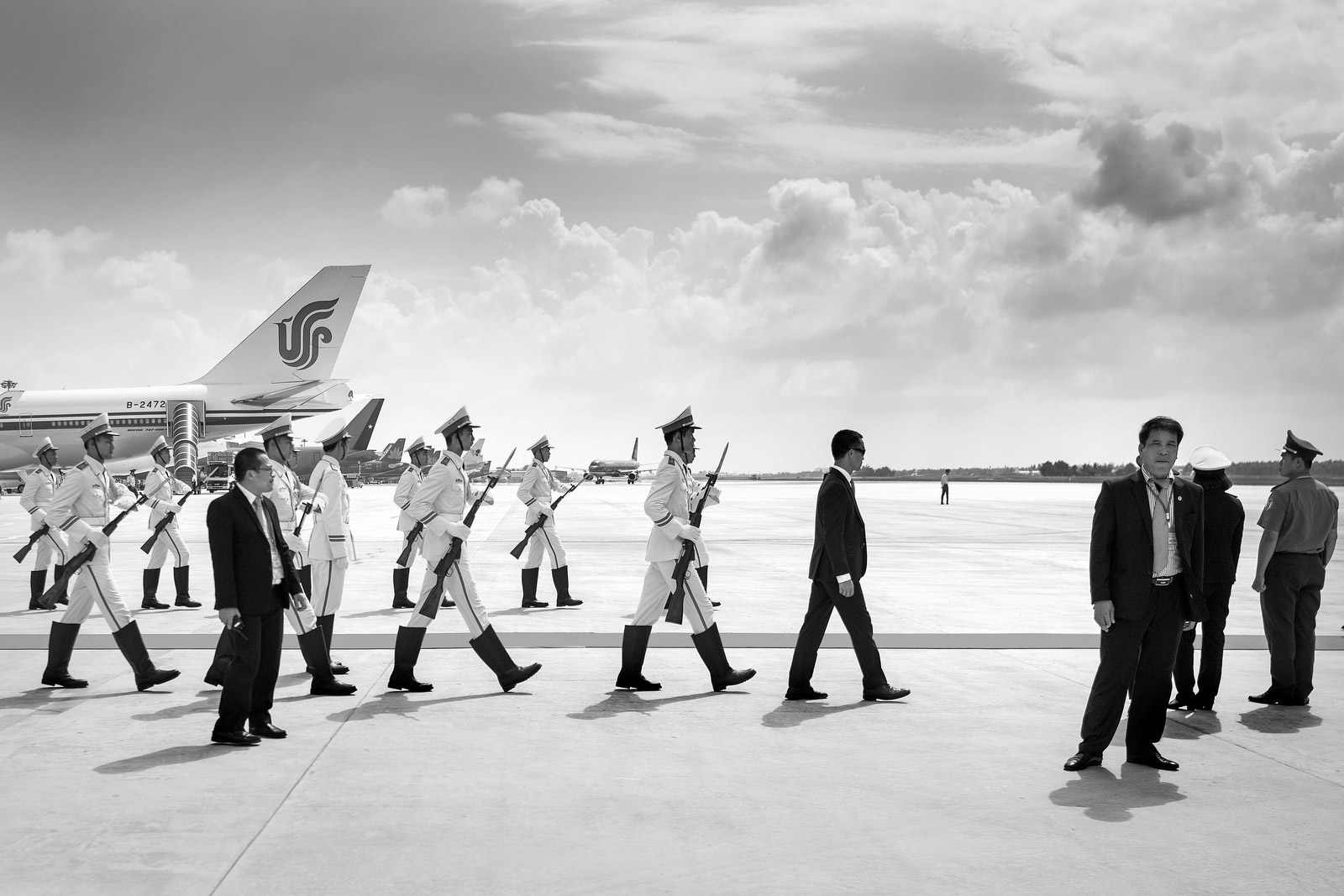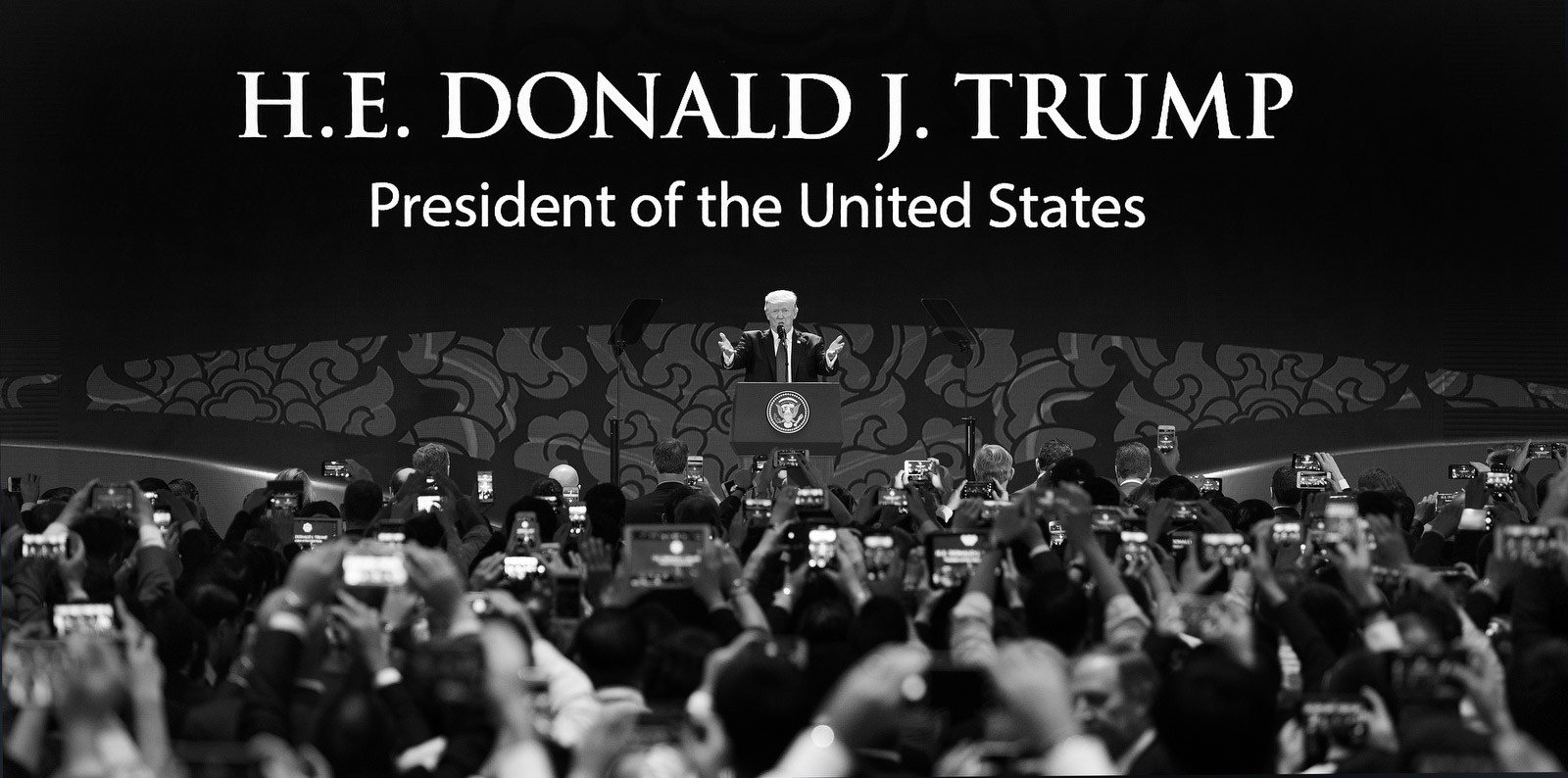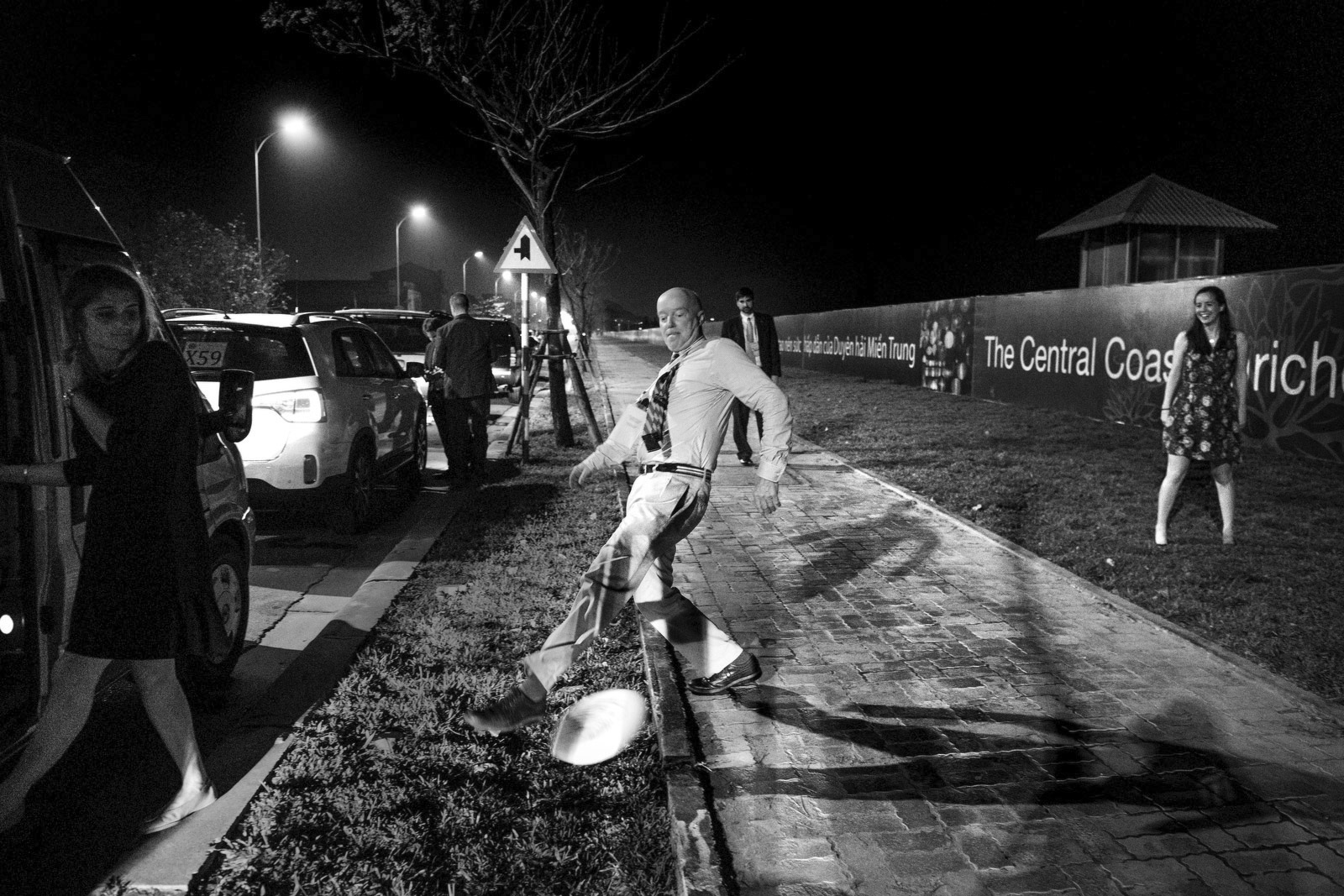 Thursday, November 9
On the second day of Trump's visit to Beijing, he and Chinese President Xi Jinping huddled for hours inside the Great Hall of the People, situated on the western edge of Tiananmen Square.
In statements to reporters after their talks, Trump and Xi offered placatory views of US-China ties, and they insisted that differences between the two countries would be cast aside in place of a cooperative partnership.
"We want a vibrant trade relationship with China," Trump said. "We also want a fair and reciprocal one. Today, I discussed with President Xi the chronic imbalance in our relationship as it pertains to trade and the concrete steps it will take to solve the problem of massive trade distortion."
The two men sought to put forward a united front on North Korea, which has been a persistent area of focus for Trump during his tour through Asia.
"The entire civilized world must unite to confront the North Korea menace," Trump said.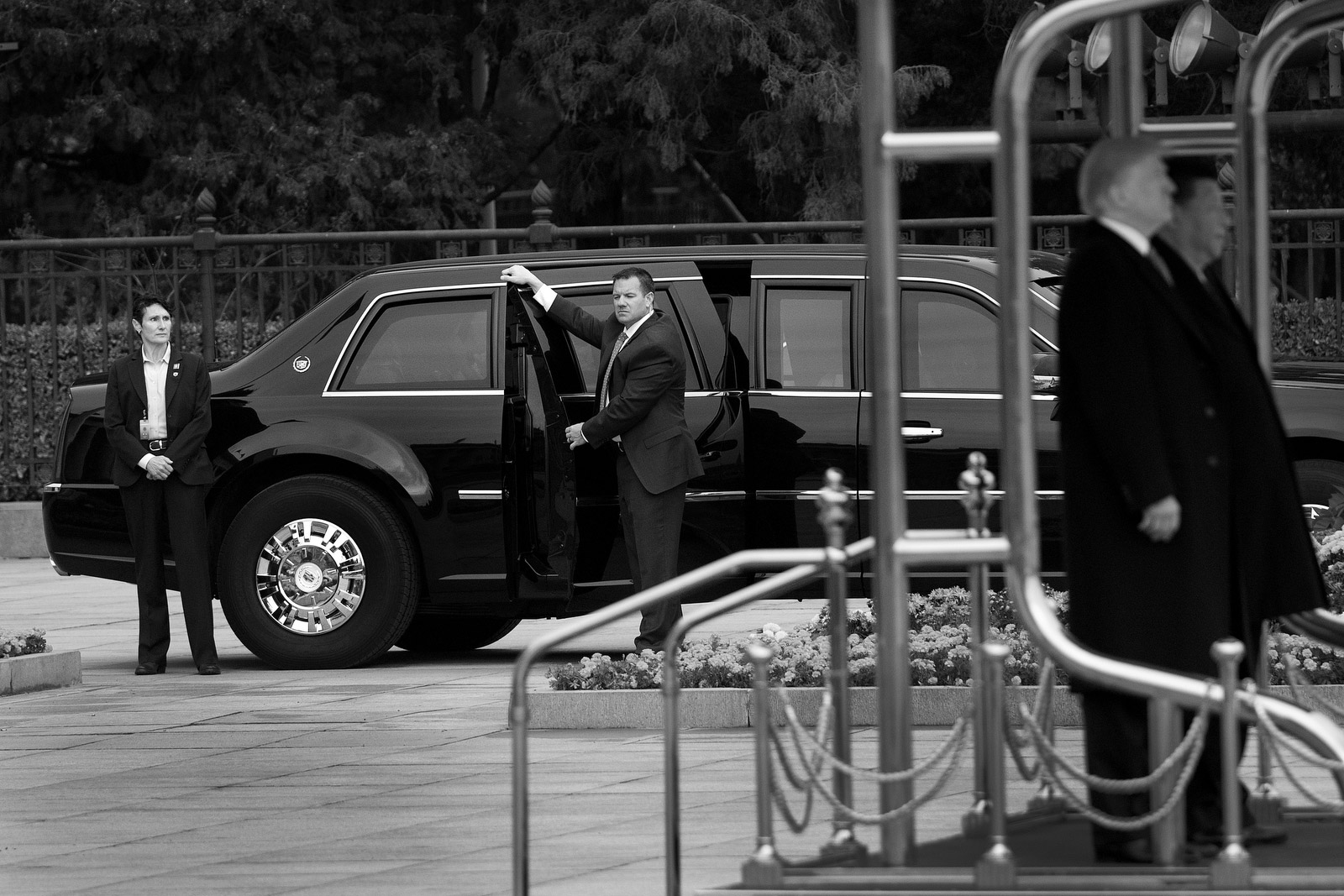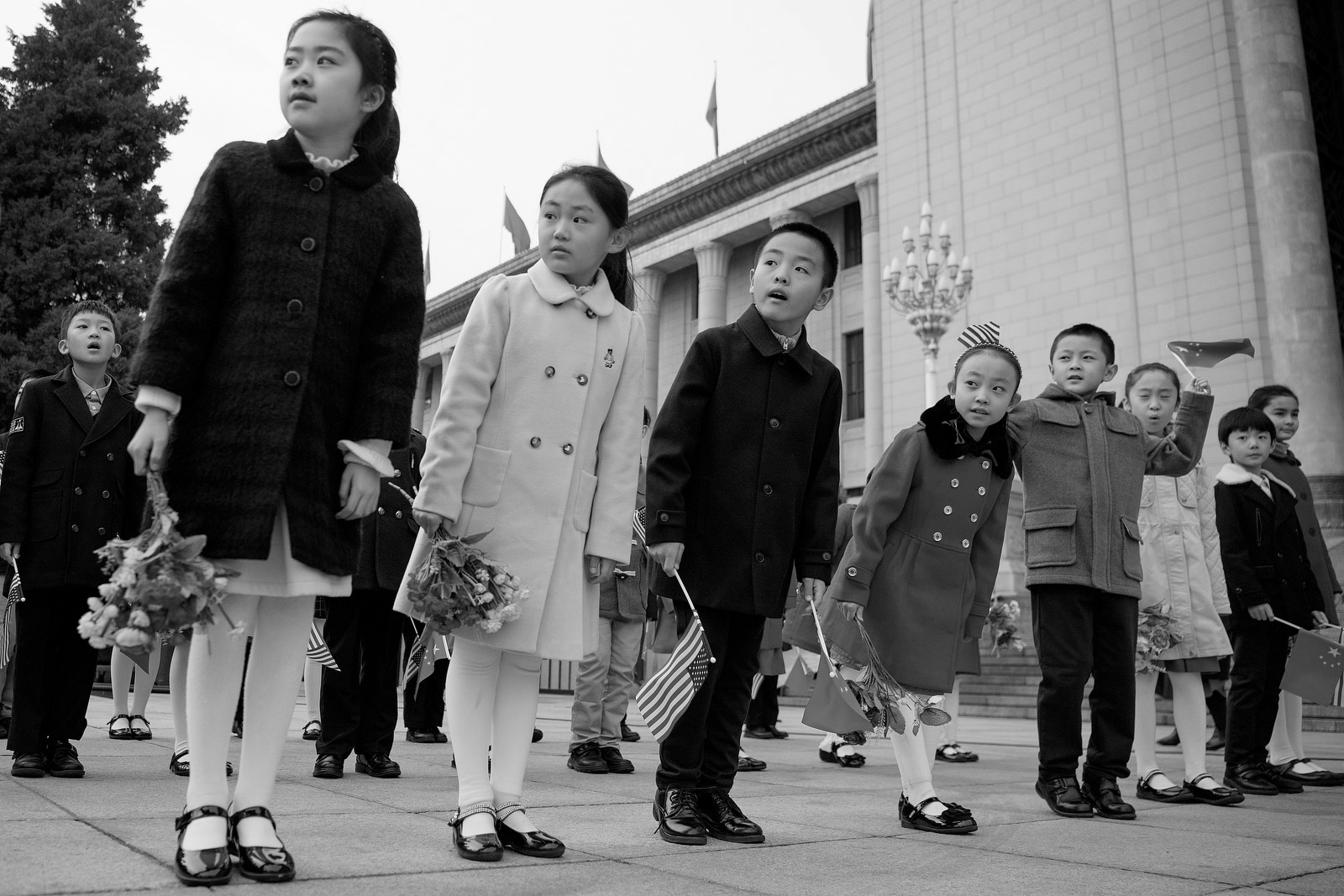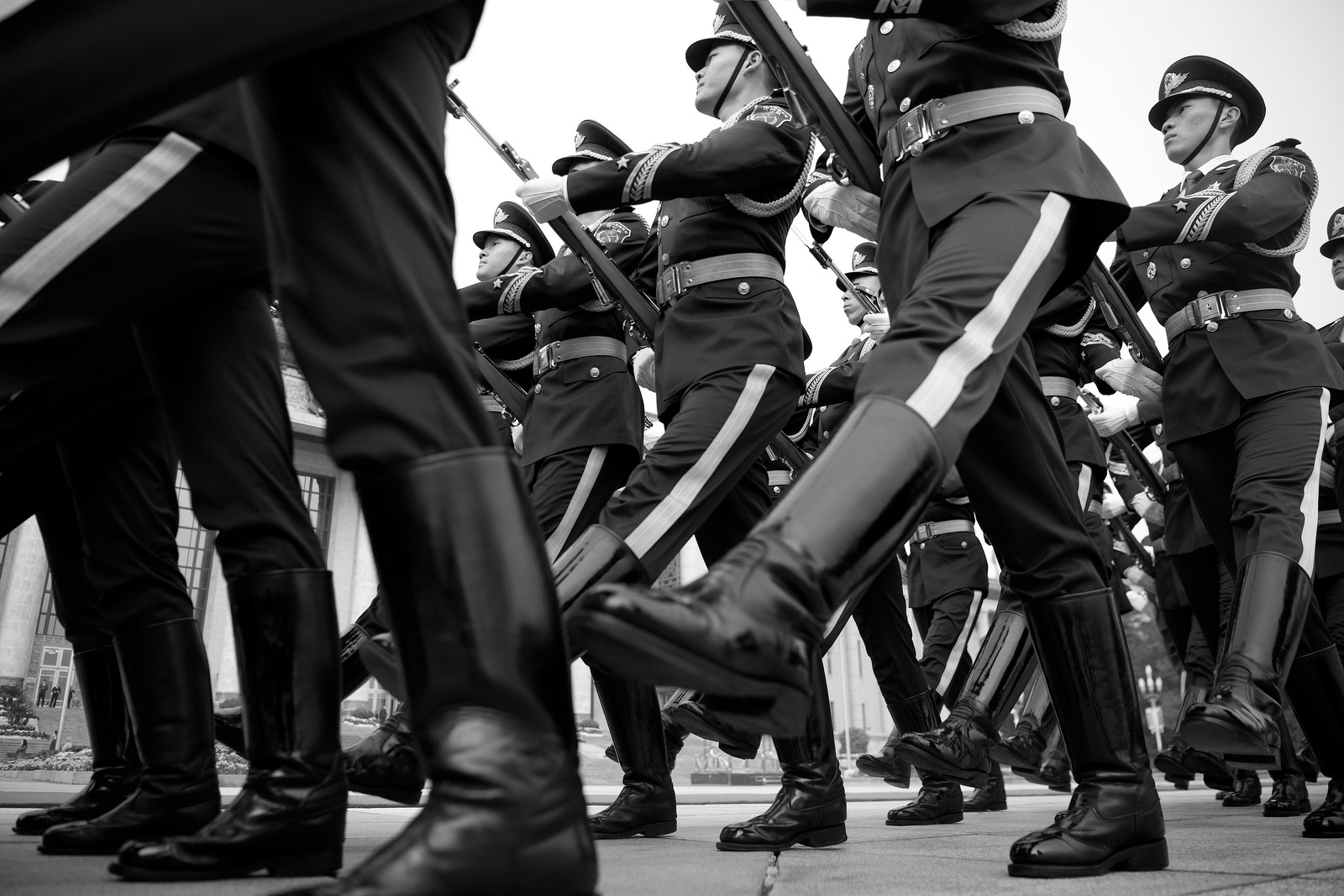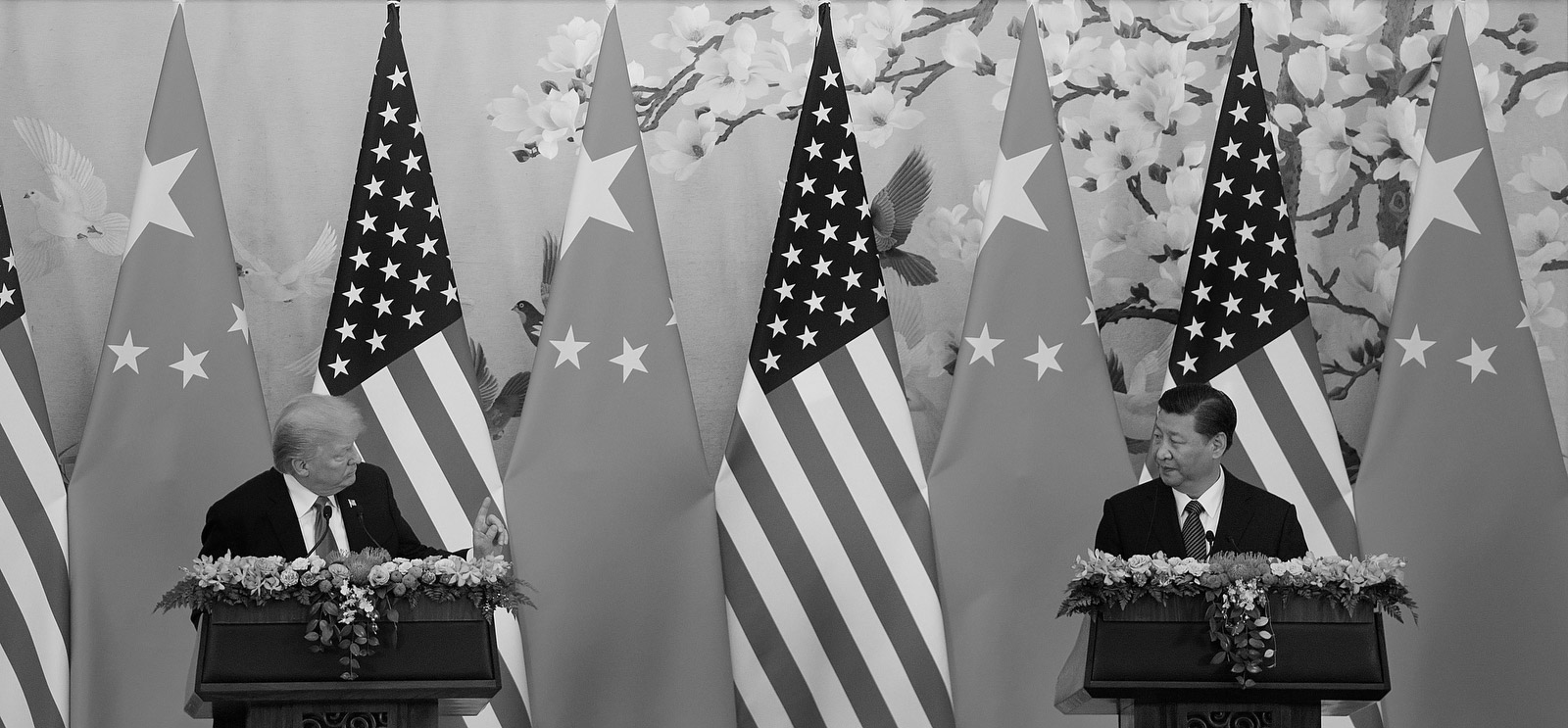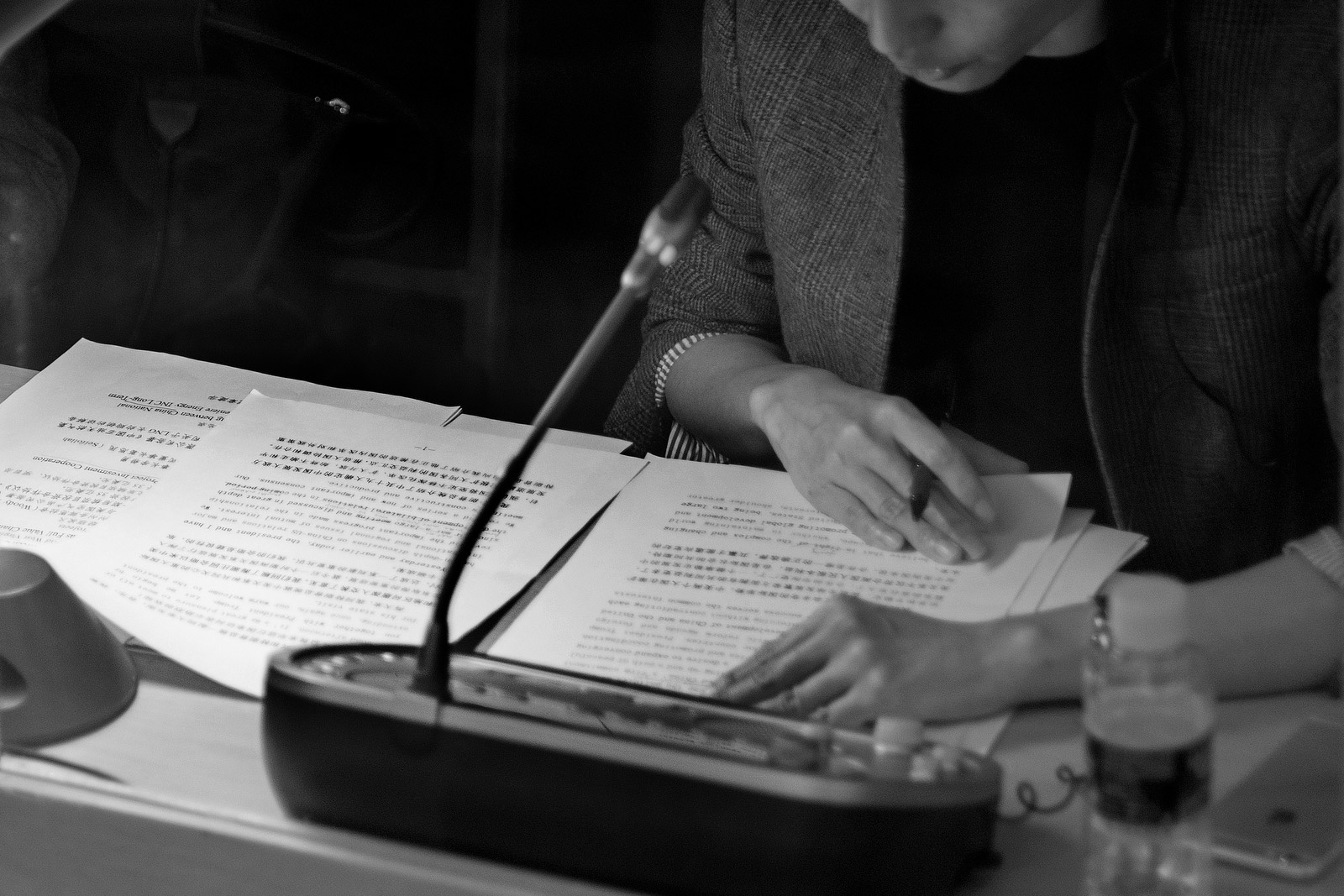 Wednesday, November 8
Trump and his wife, Melania, arrived in China and toured the Forbidden City, the historic palace that housed Chinese emperors and their families for almost 500 years. Trump is the first foreign leader to have an official dinner in the palace since the founding of the People's Republic in 1949.
Before traveling to China, Trump spent half the day in South Korea and addressed lawmakers at the National Assembly in Seoul.
In the morning, the President attempted to make an unannounced visit to the demilitarized zone between North Korea and South Korea. But he was forced to turn back because of bad weather.
South Korean President Moon Jae-in was scheduled to join Trump at the DMZ in a show of unity, White House press secretary Sarah Sanders told reporters. The joint visit would have been the first for a US and South Korean President at the DMZ, Sanders said.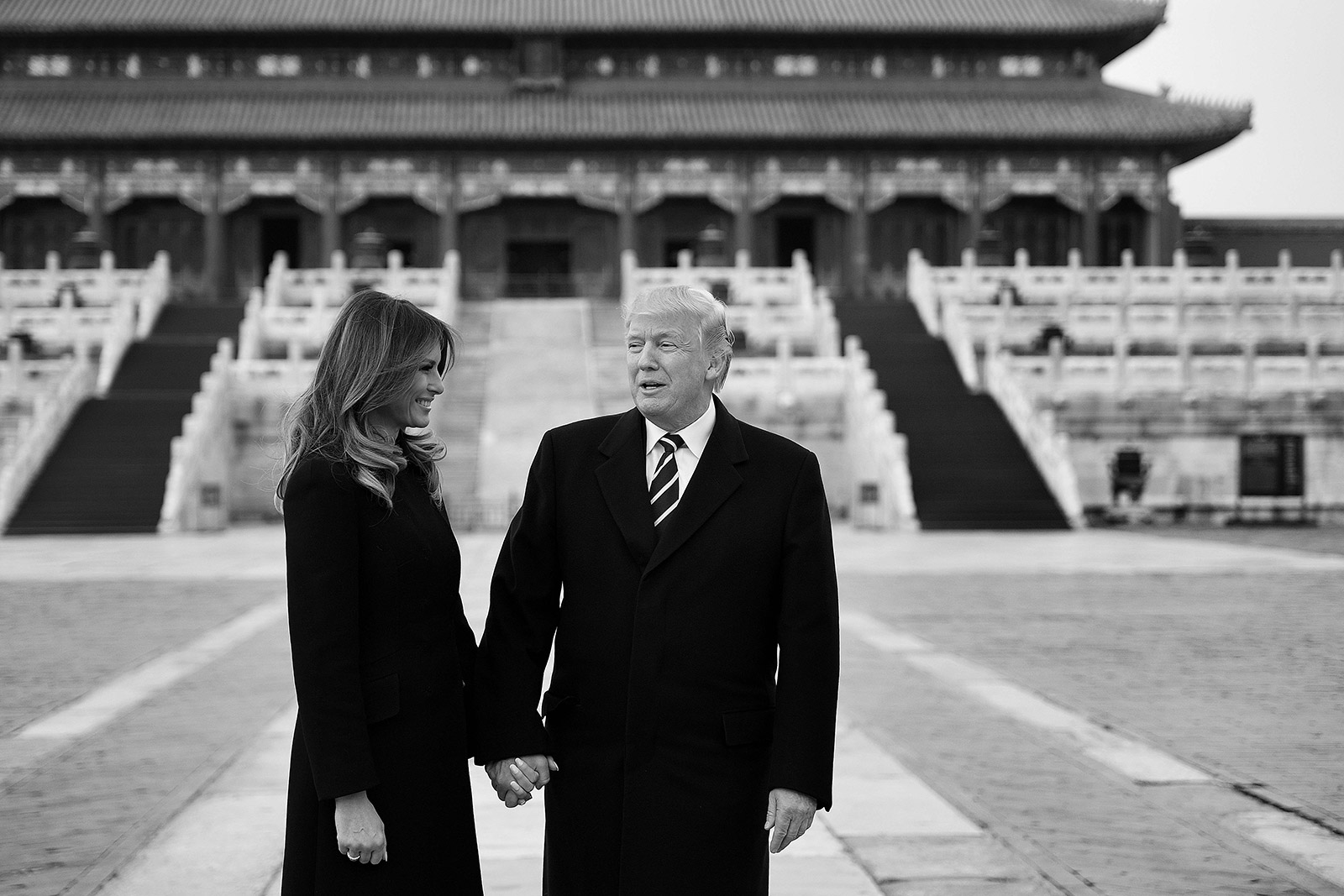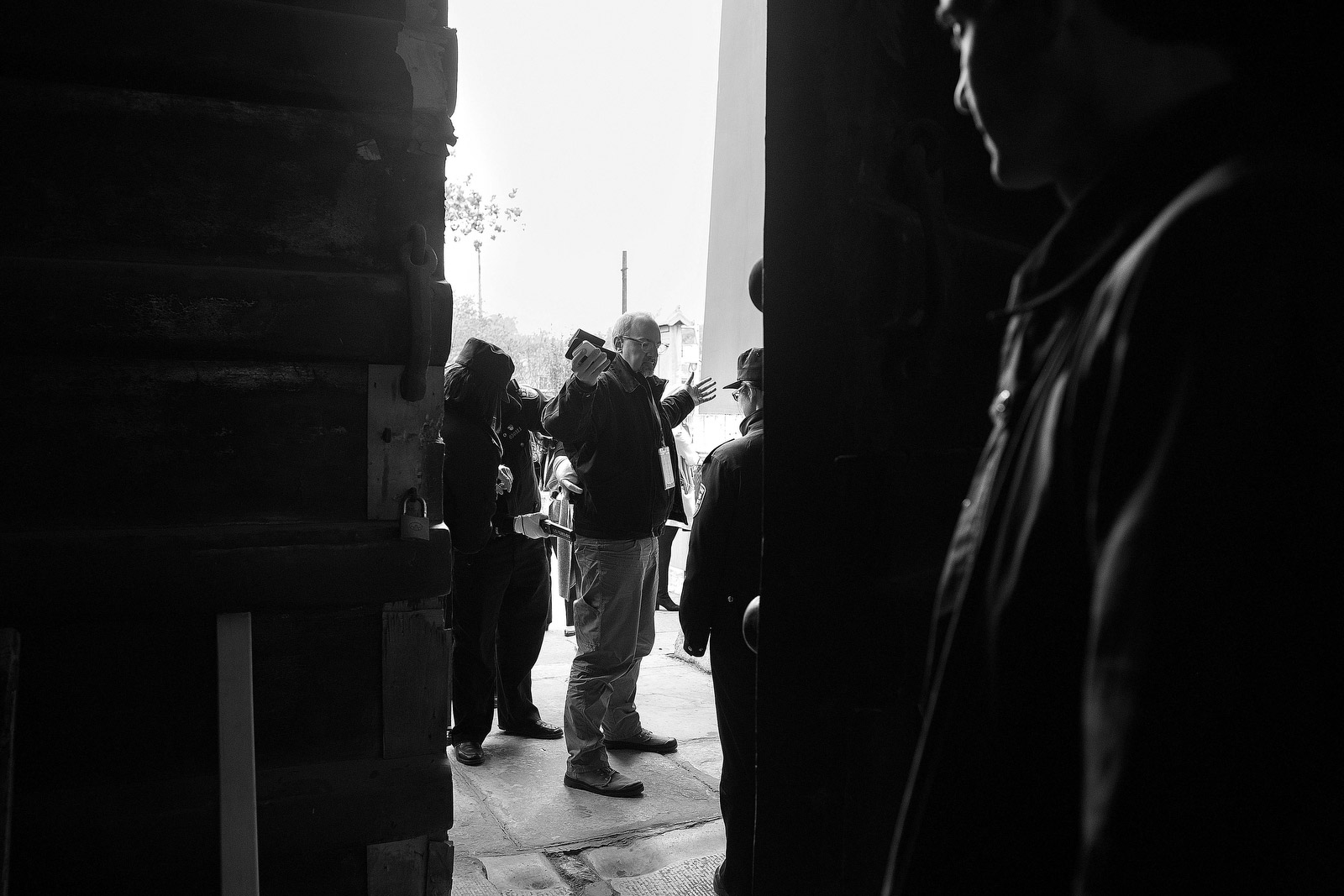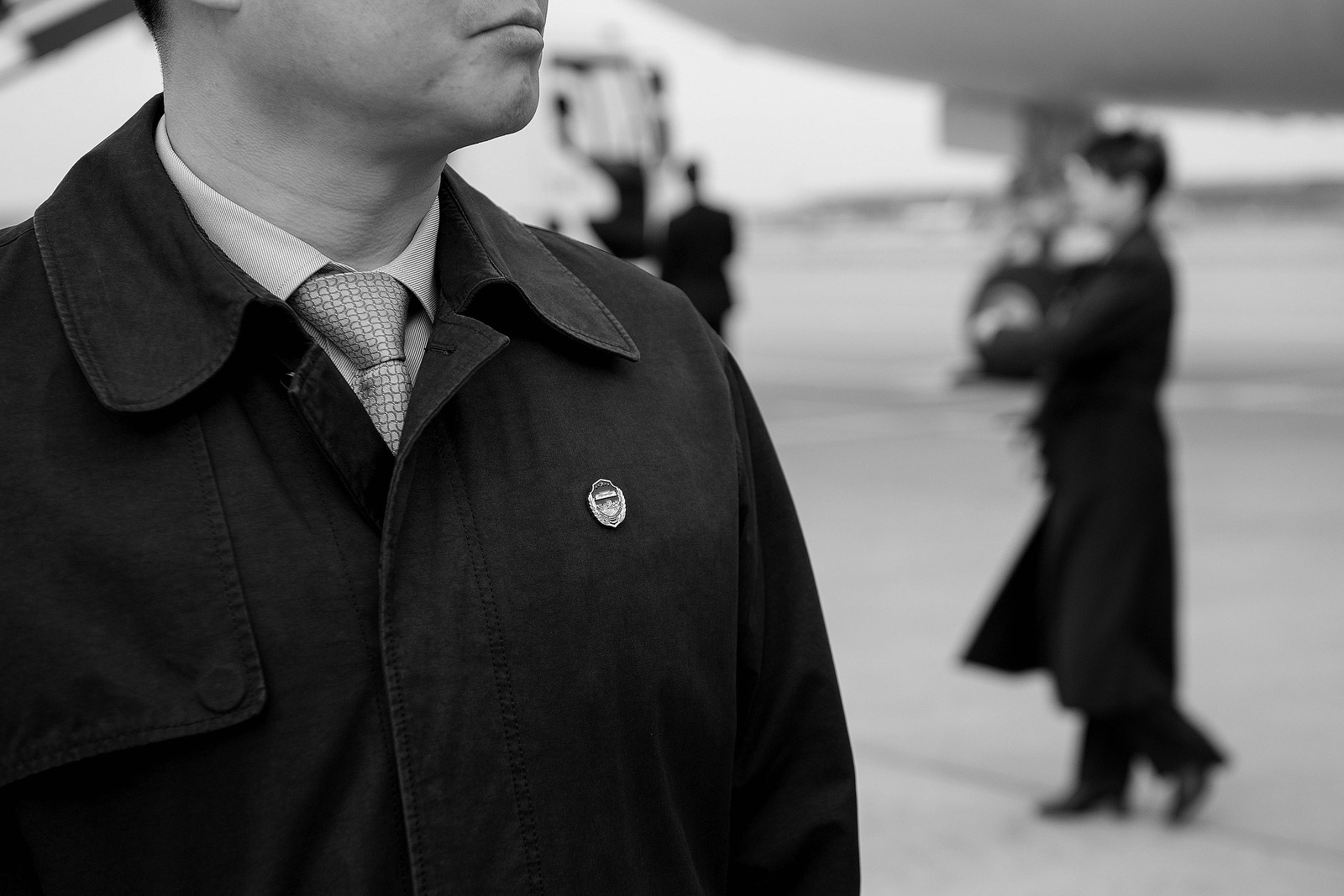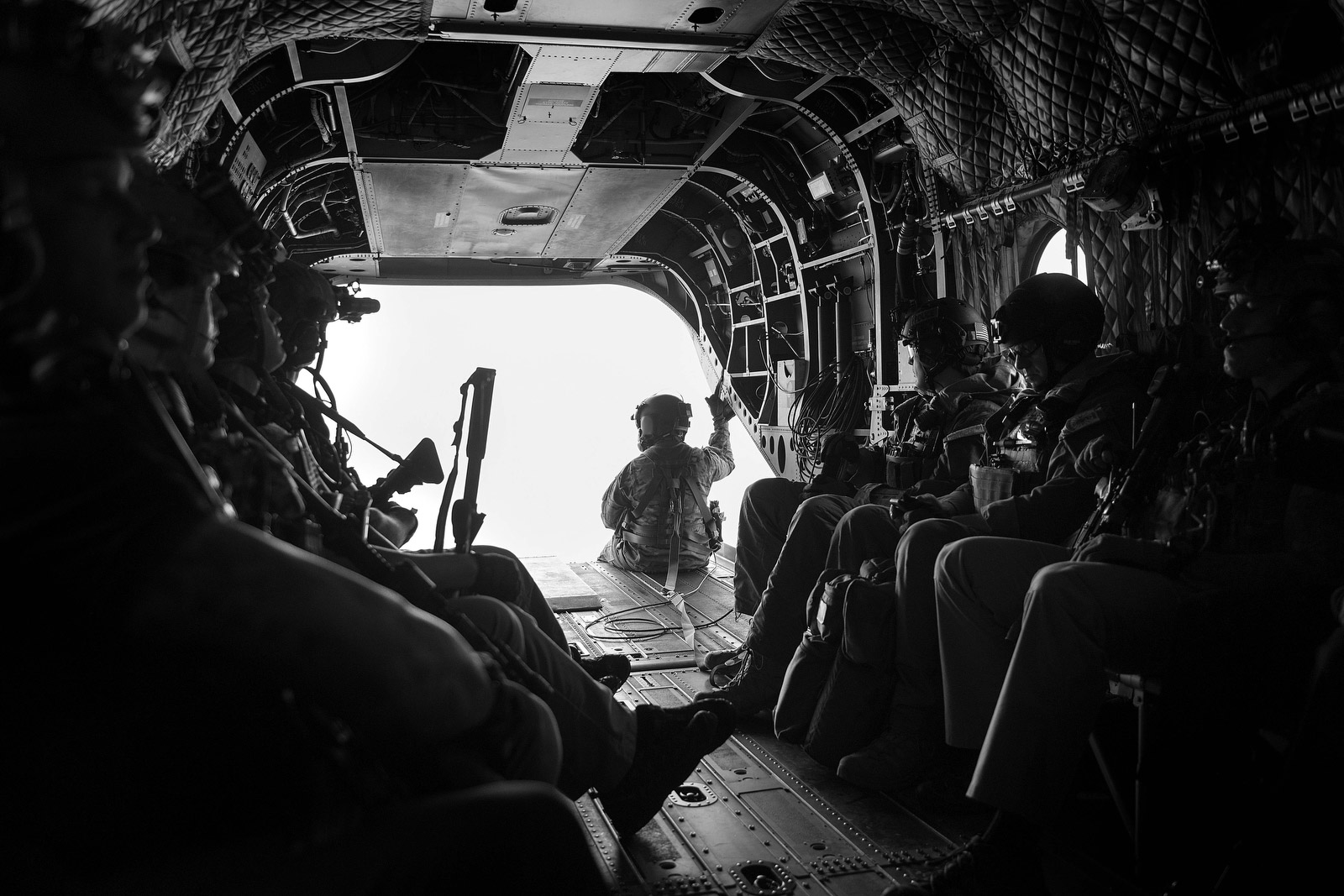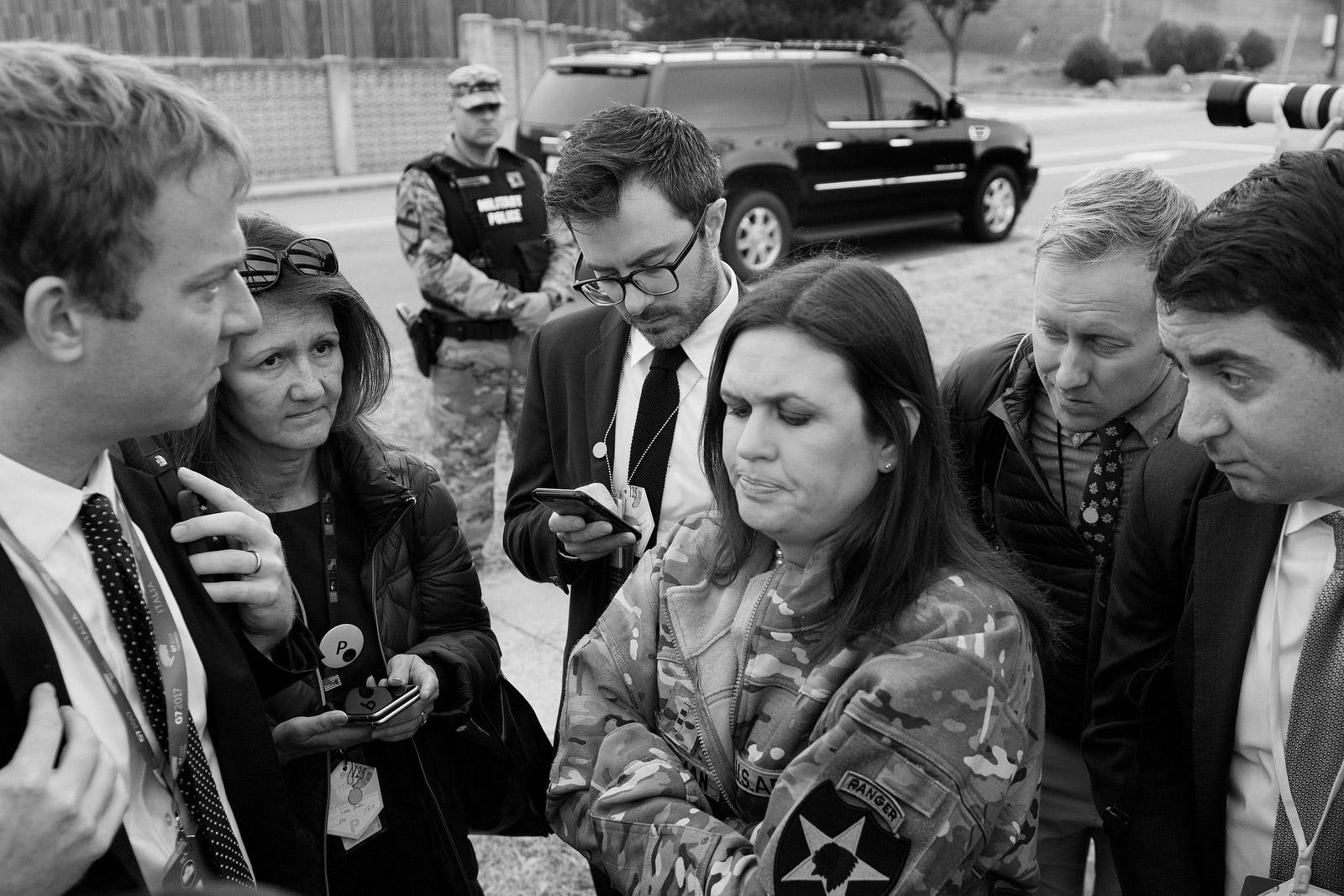 Tuesday, November 7
Trump landed in South Korea, the second stop on his trip, and had lunch at Camp Humphreys with troops from both the United States and South Korea.
Later, at a joint news conference with South Korean President Moon Jae-in, Trump said he believes the US-led coalition is "making a lot of progress" on the North Korean issue.
"We're showing great strength," Trump said. "I think they understand we have unparalleled strength. There has never been strength like it. I do see certain movement, yes."
Moon said he and Trump carried out "candid" talks about the North Korean issue and agreed to scale up regional deployments of military forces. Moon said the United States and South Korea must "maintain (a) strong stance toward North Korea's threats."
Trump has been fiercely critical of KORUS, the free-trade agreement between the United States and South Korea, and he suggested earlier this year that he might terminate it. Trump said Tuesday the two had discussed making changes to the agreement, but he tempered his rhetoric on the issue during the joint appearance.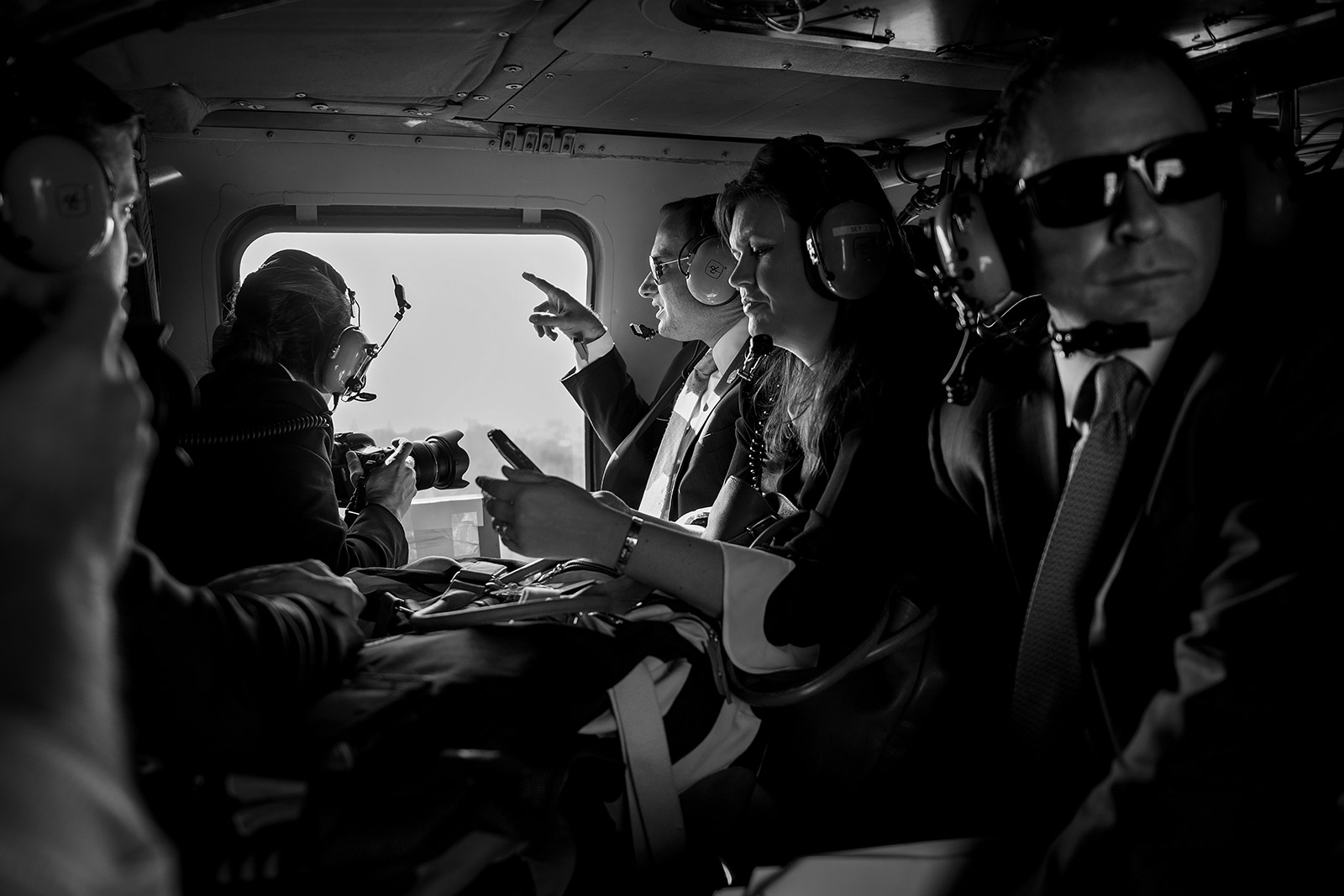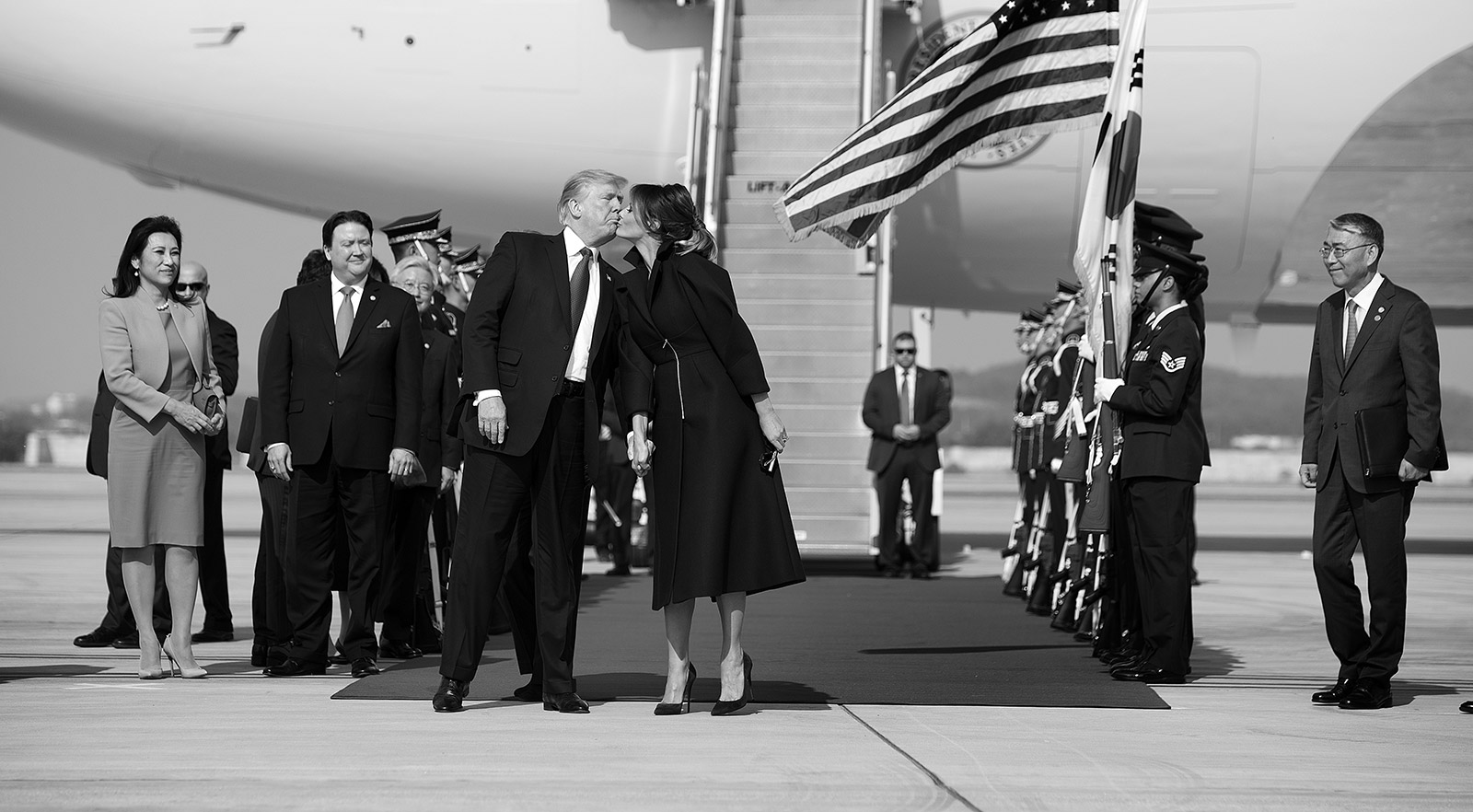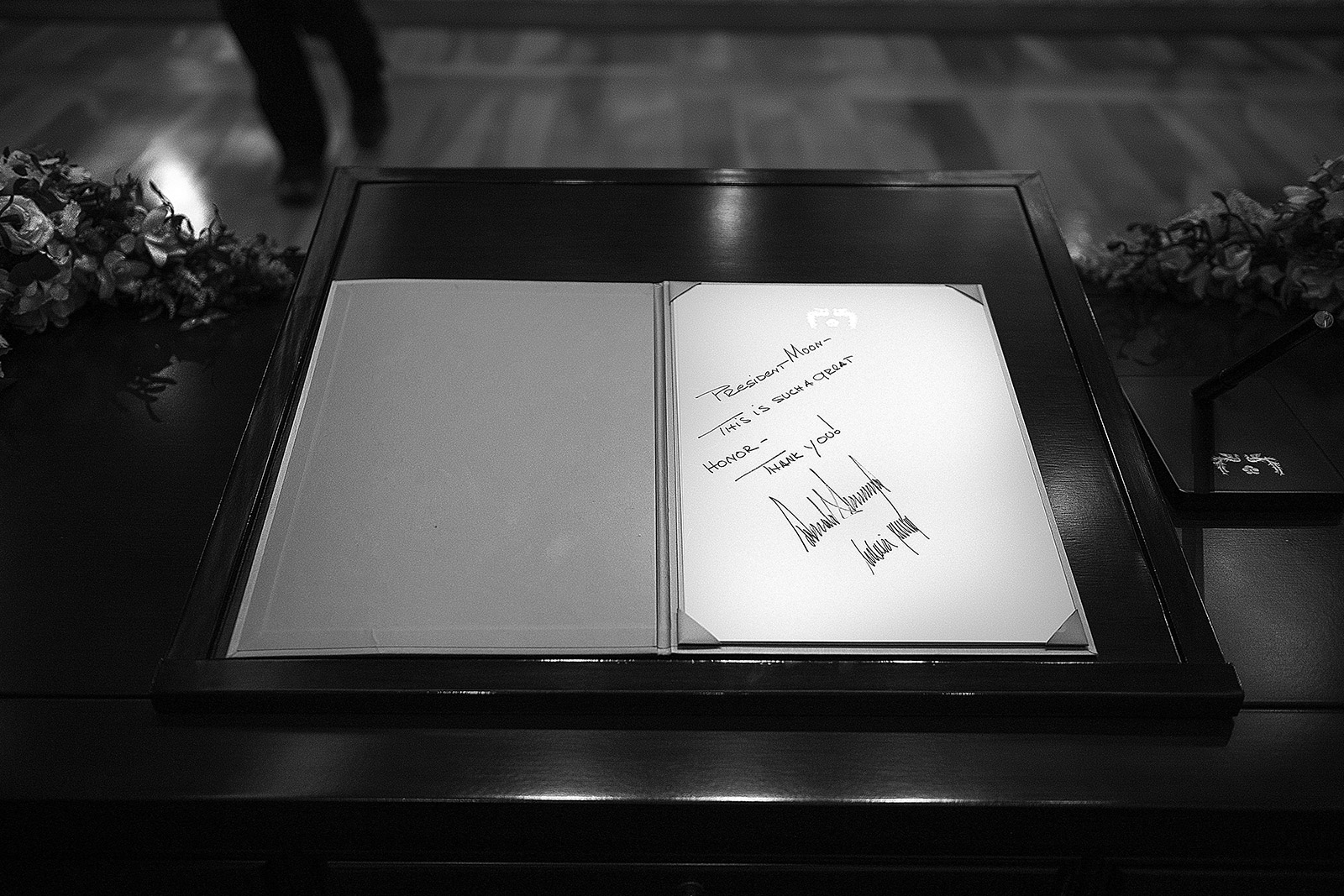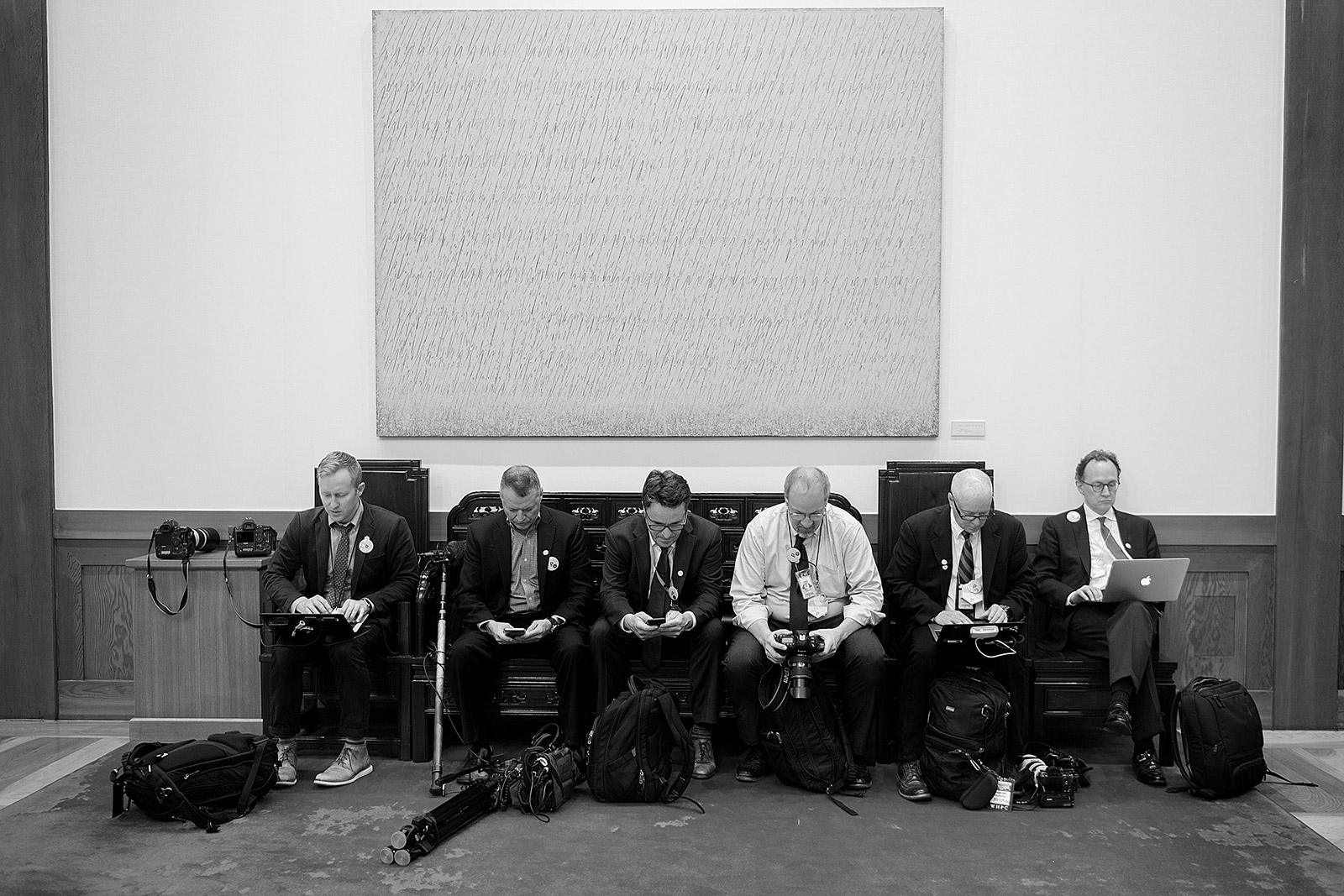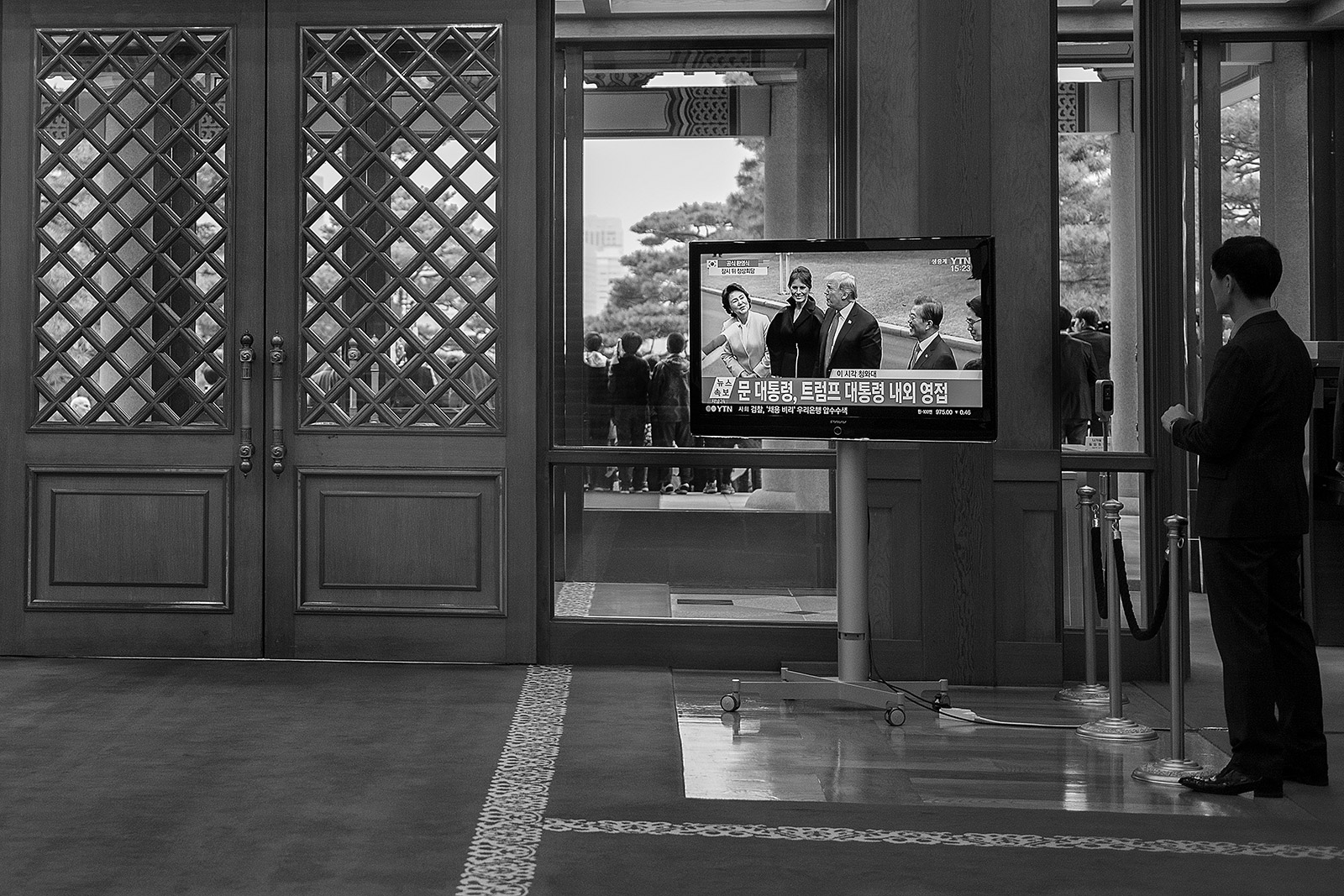 Monday, November 6
A day after arriving in Japan, the first leg of his Asian trip, Trump visited Tokyo's Imperial Palace for a greeting with Emperor Akihito. He then settled down for meetings and lunch with Prime Minister Shinzo Abe, who has become Trump's closest partner in Asia as the President confronts an increasingly hostile North Korea.
Abe said Japan and the United States are in "complete agreement" as to the way forward in dealing with North Korea, including that now is not the time for direct talks with Pyongyang. He said now is a time for a strengthening of sanctions.
"For more than 20 some years, the international community attempted dialogue with North Korea," Abe said. "Now is the time not for dialogue but for applying a maximum level of pressure on North Korea."
Trump declared that the "era of strategic patience is over" when it comes to the United States' stance toward North Korea.
"Some people said that my rhetoric is very strong," Trump said during a joint news conference in Tokyo. "But look at what's happened with very weak rhetoric over the last 25 years. Look where we are now."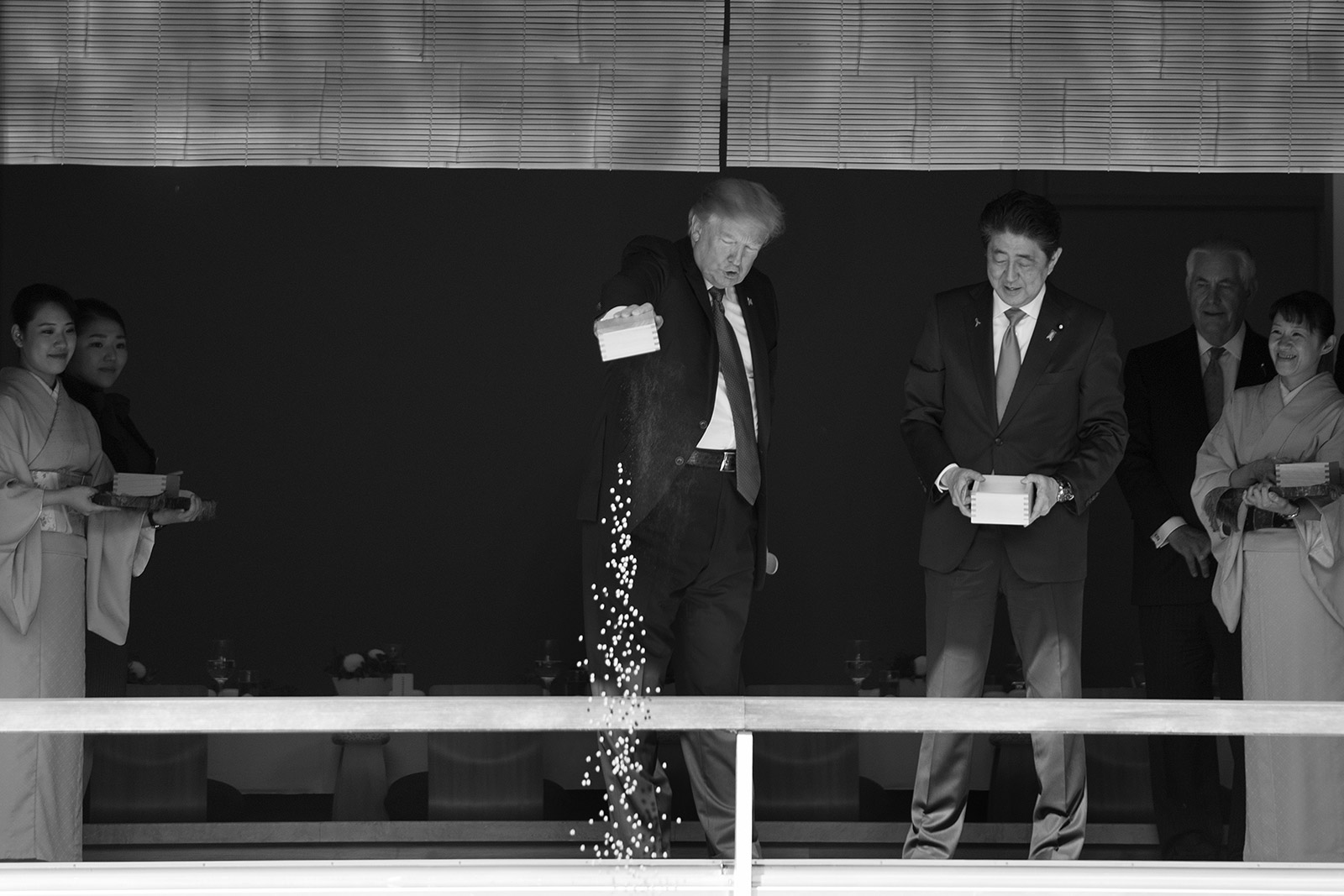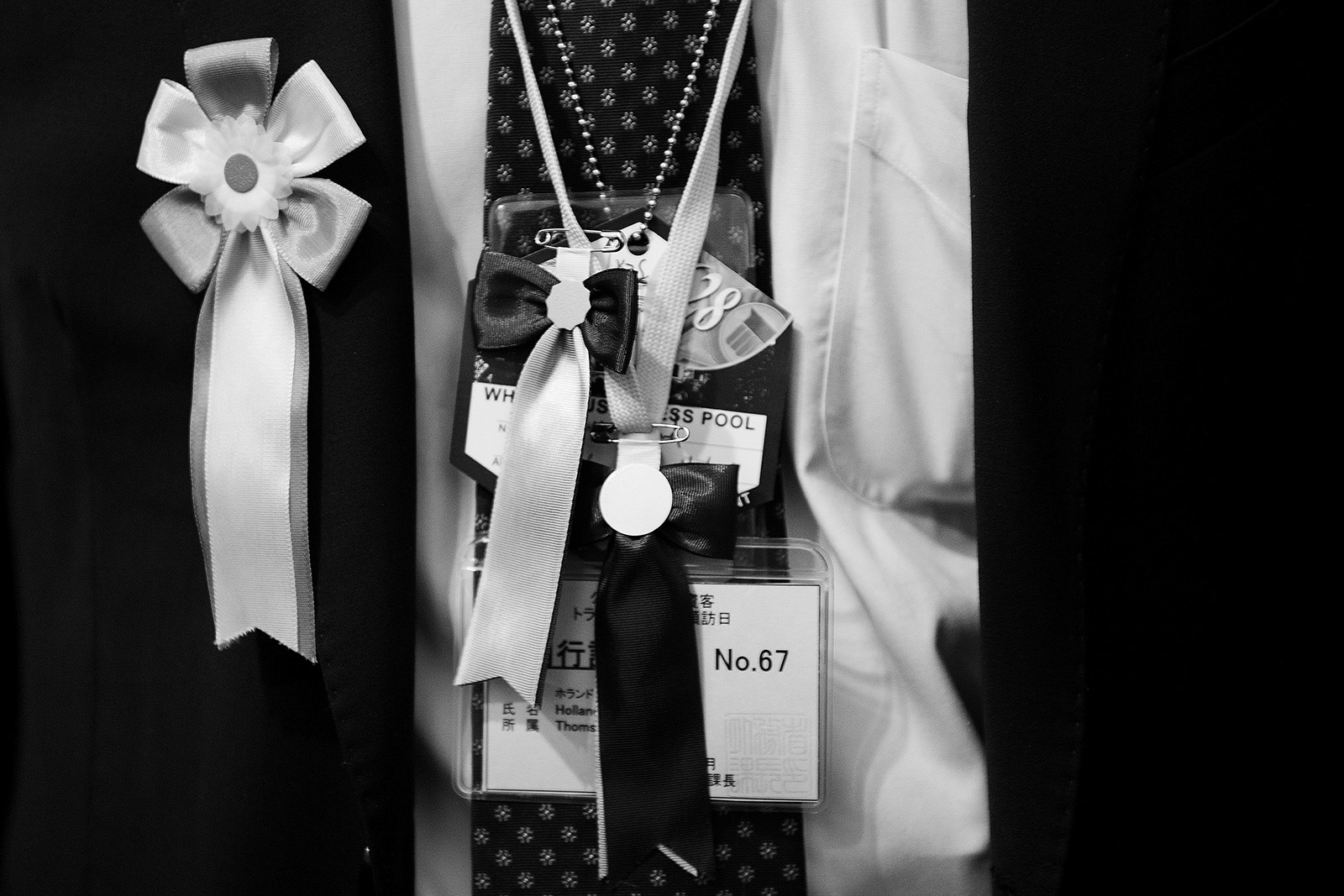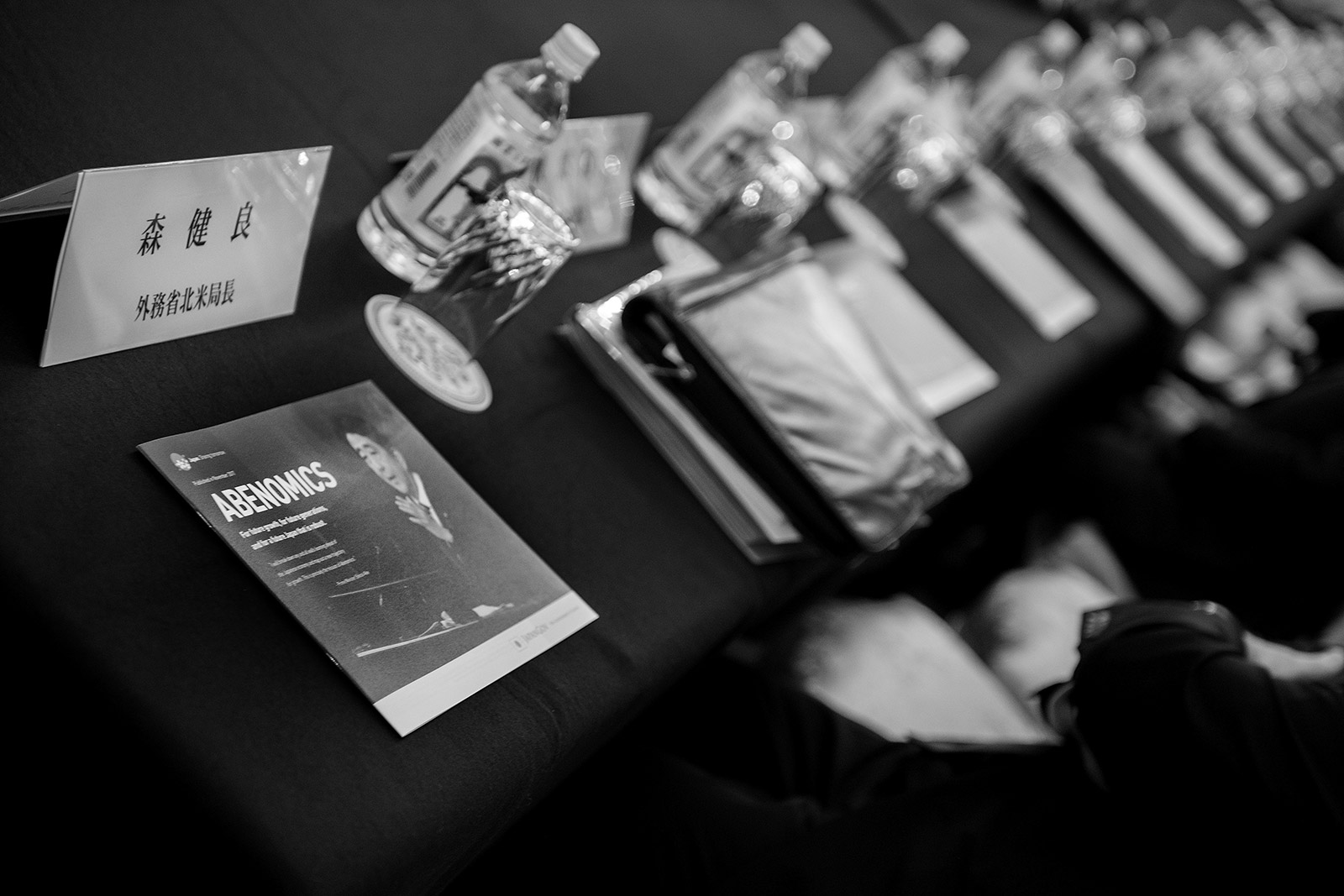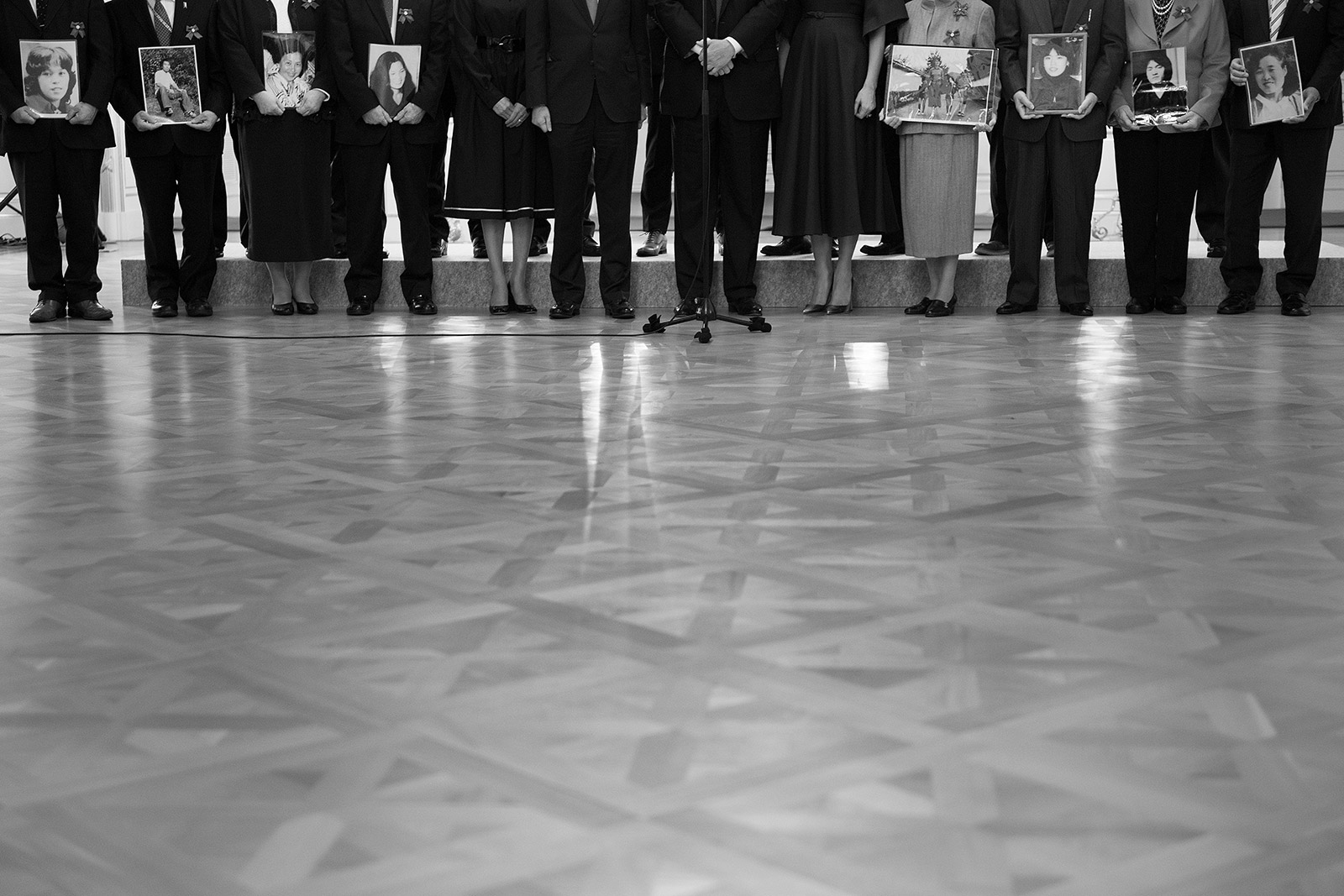 Sunday, November 5
The Asian tour started in Japan with Trump meeting with American service members stationed at the Yokota Air Base outside Tokyo.
In his first set of remarks, Trump avoided the incendiary, bellicose rhetoric that has often defined his public stance about the North Korean threat. But he sent a clear message to North Korea and the rest of the region that American military might and strong US alliances in the region remain a critical deterrent.
He then visited Prime Minister Abe, and the two played golf and enjoyed a steak dinner before sitting down for formal talks.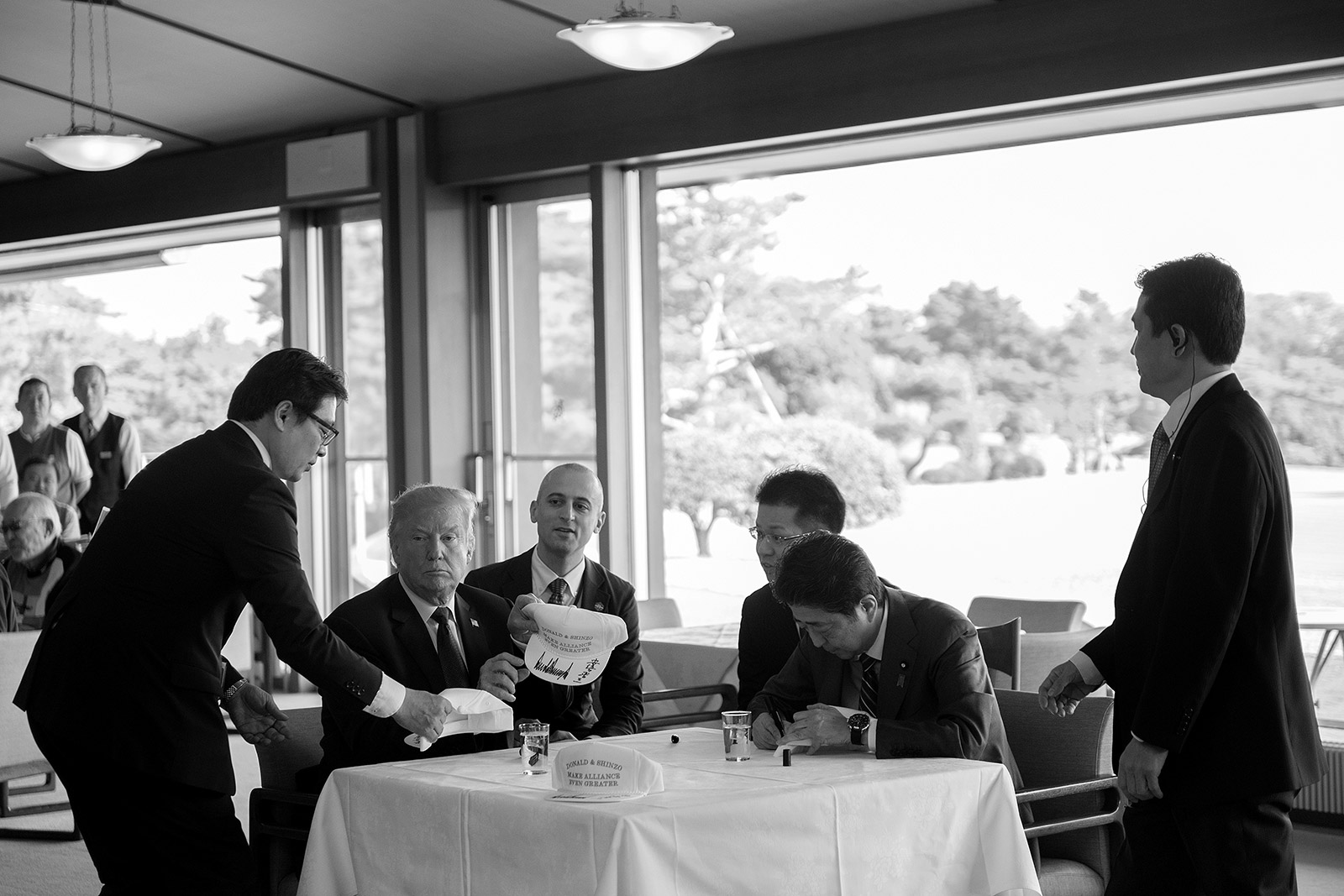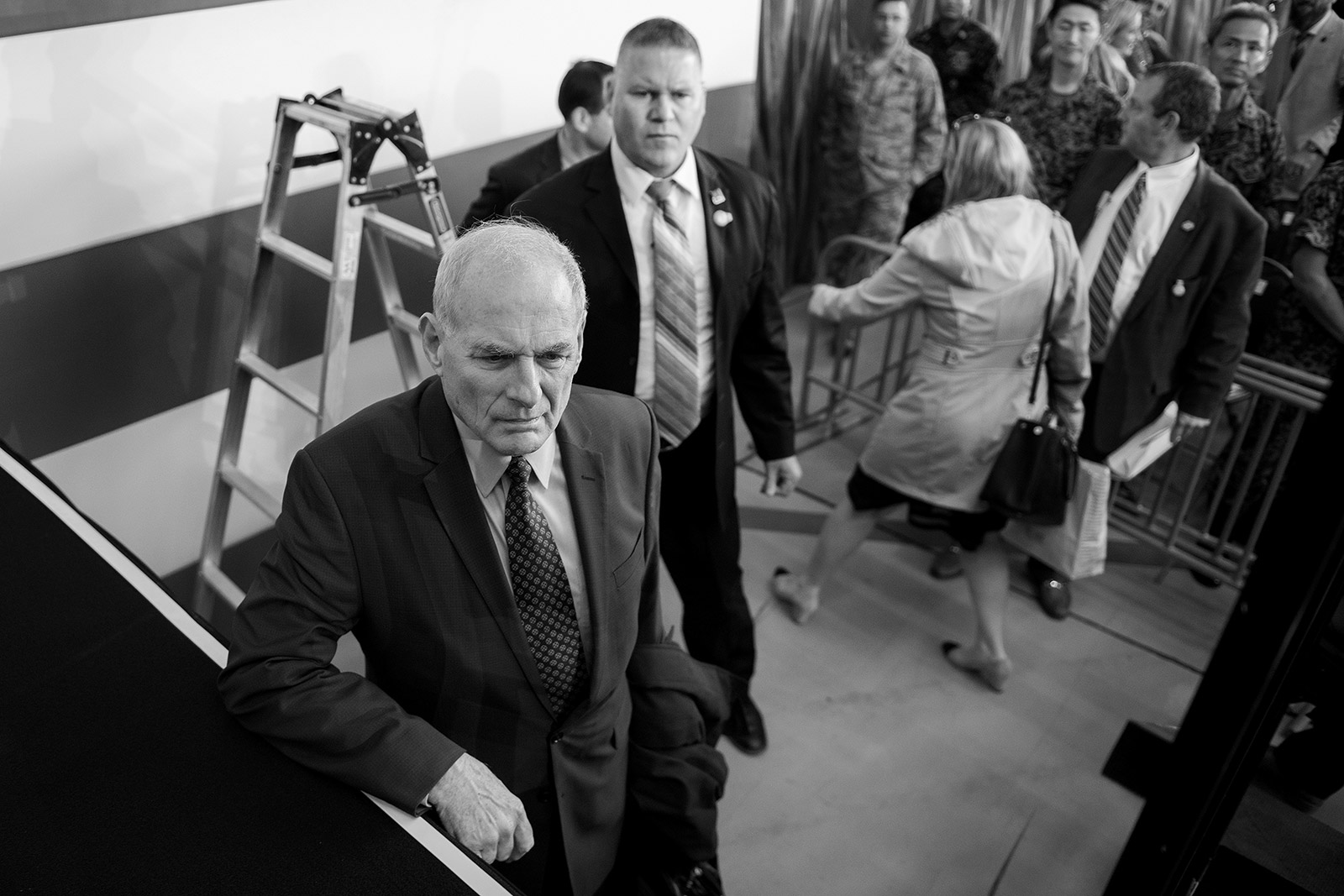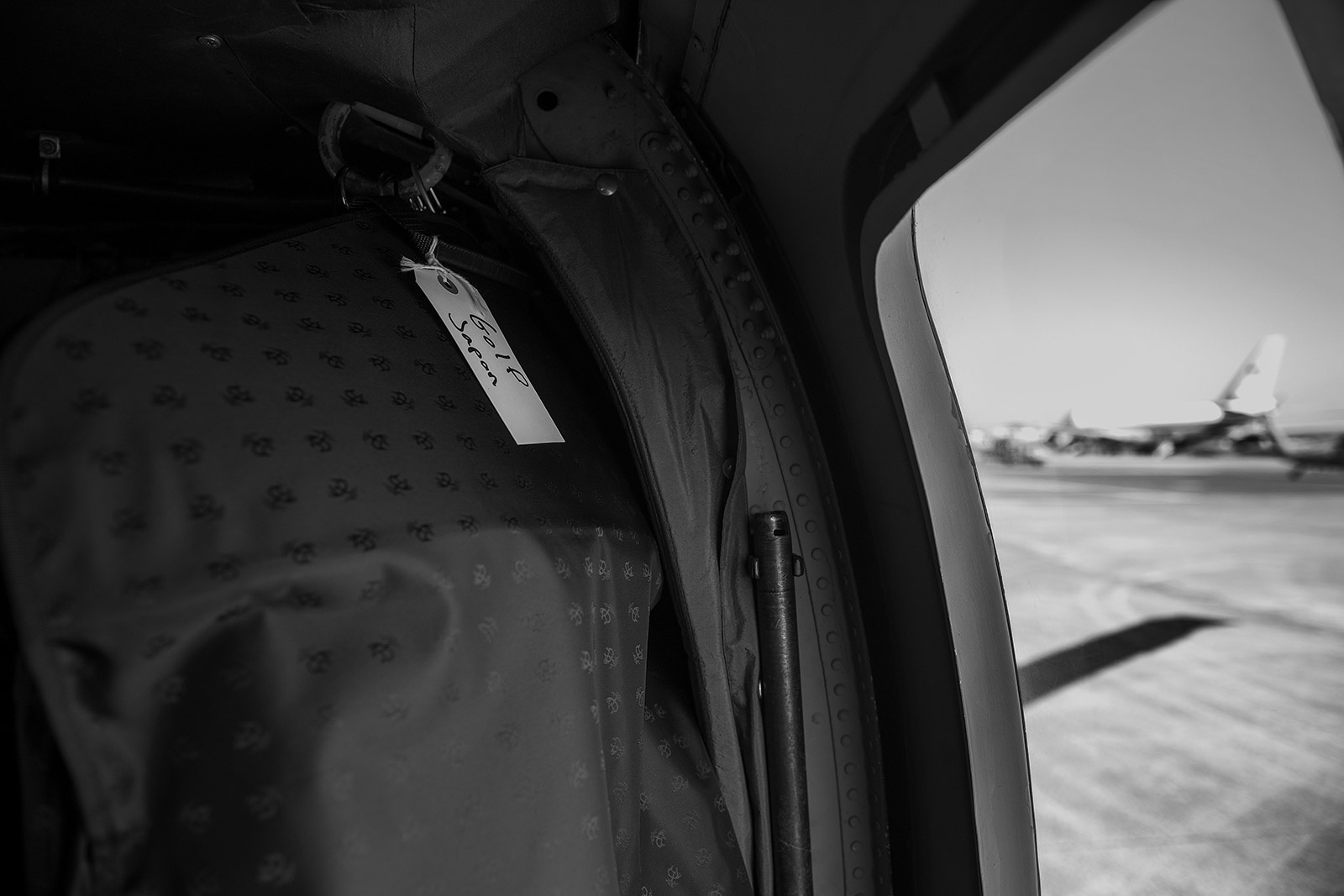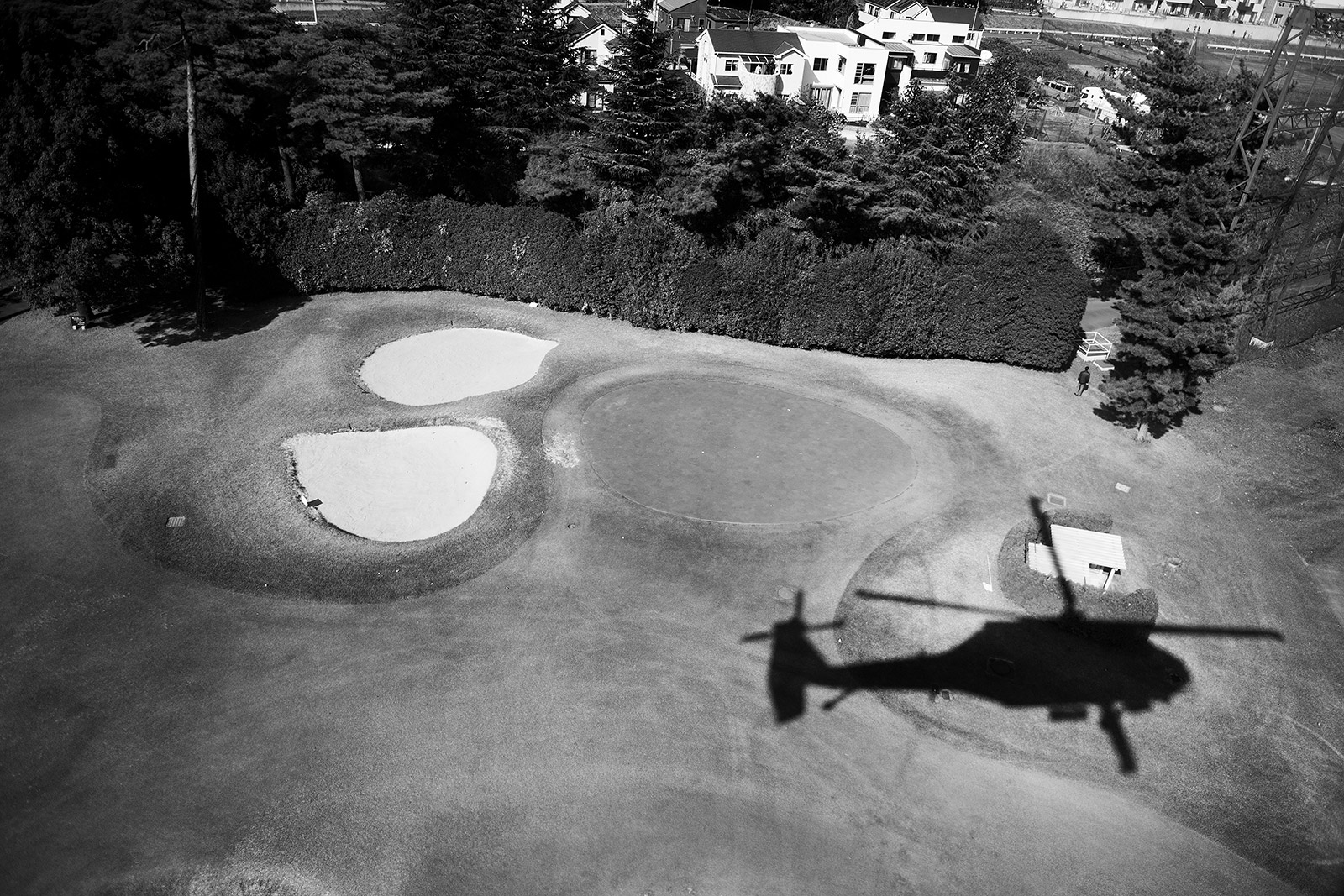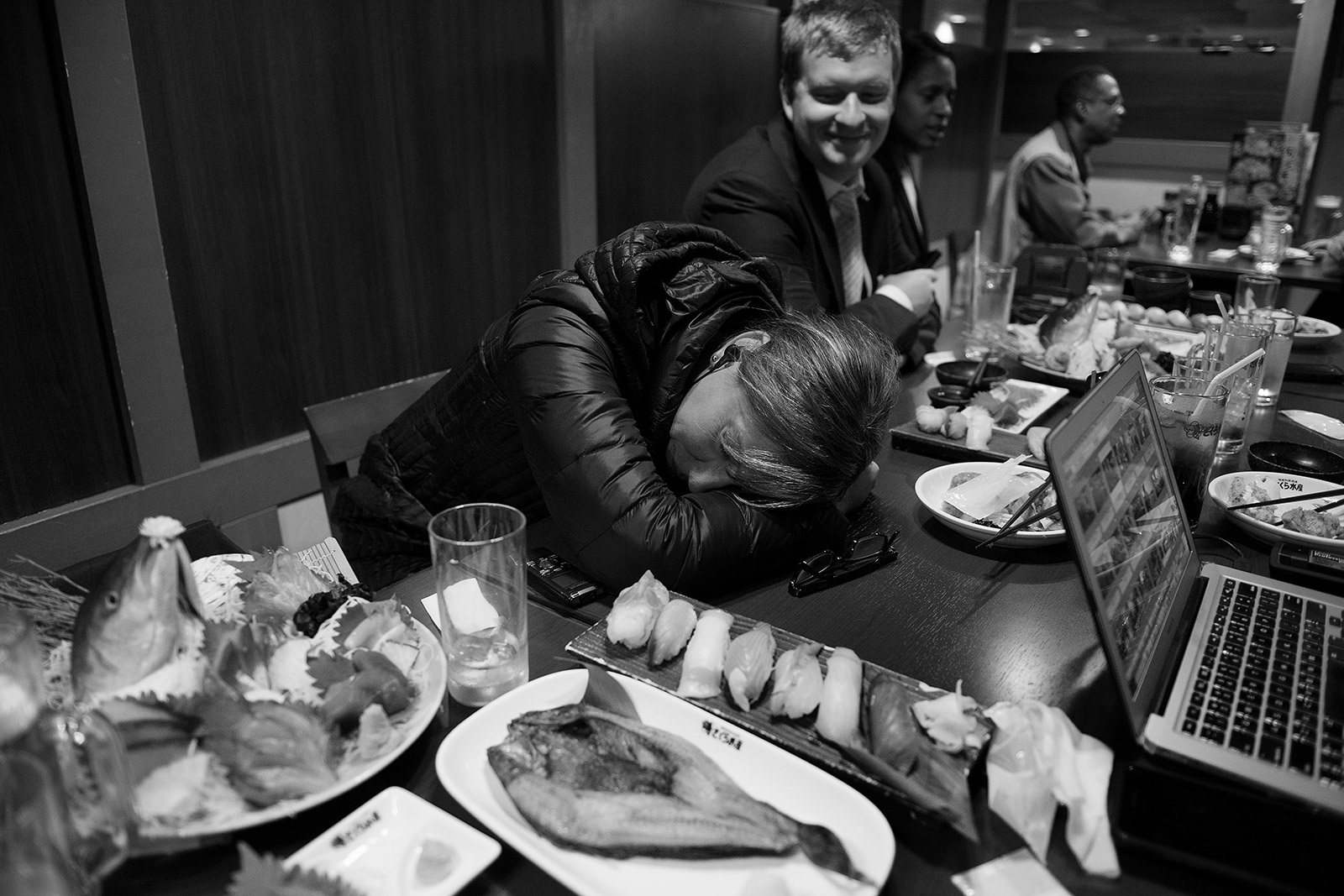 Saturday, November 4 and Friday, November 3
Before heading to Asia, Trump made a stop in Hawaii. He was briefed by leaders of the US Pacific Command and toured the USS Arizona Memorial at Pearl Harbor. He was accompanied by the first lady.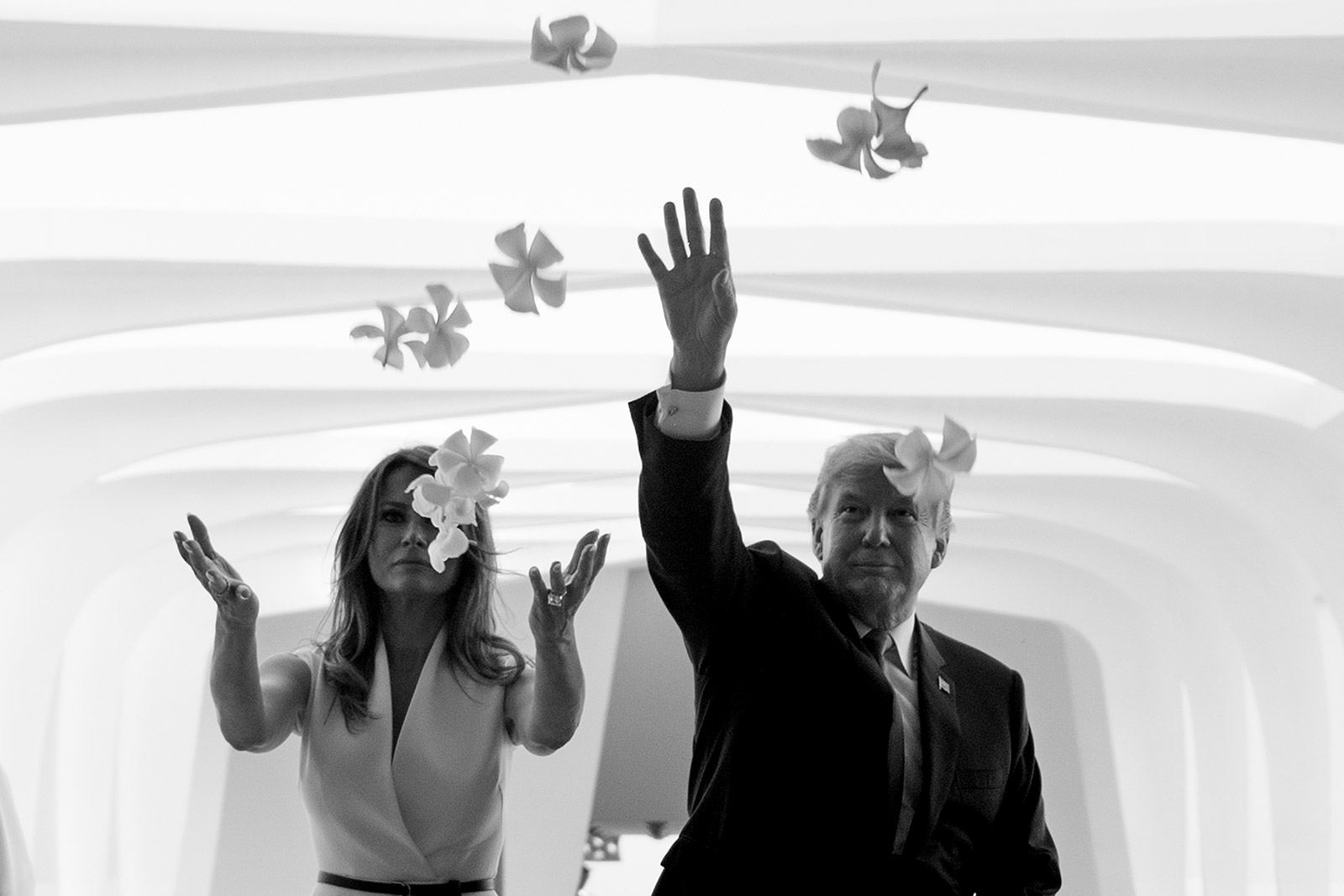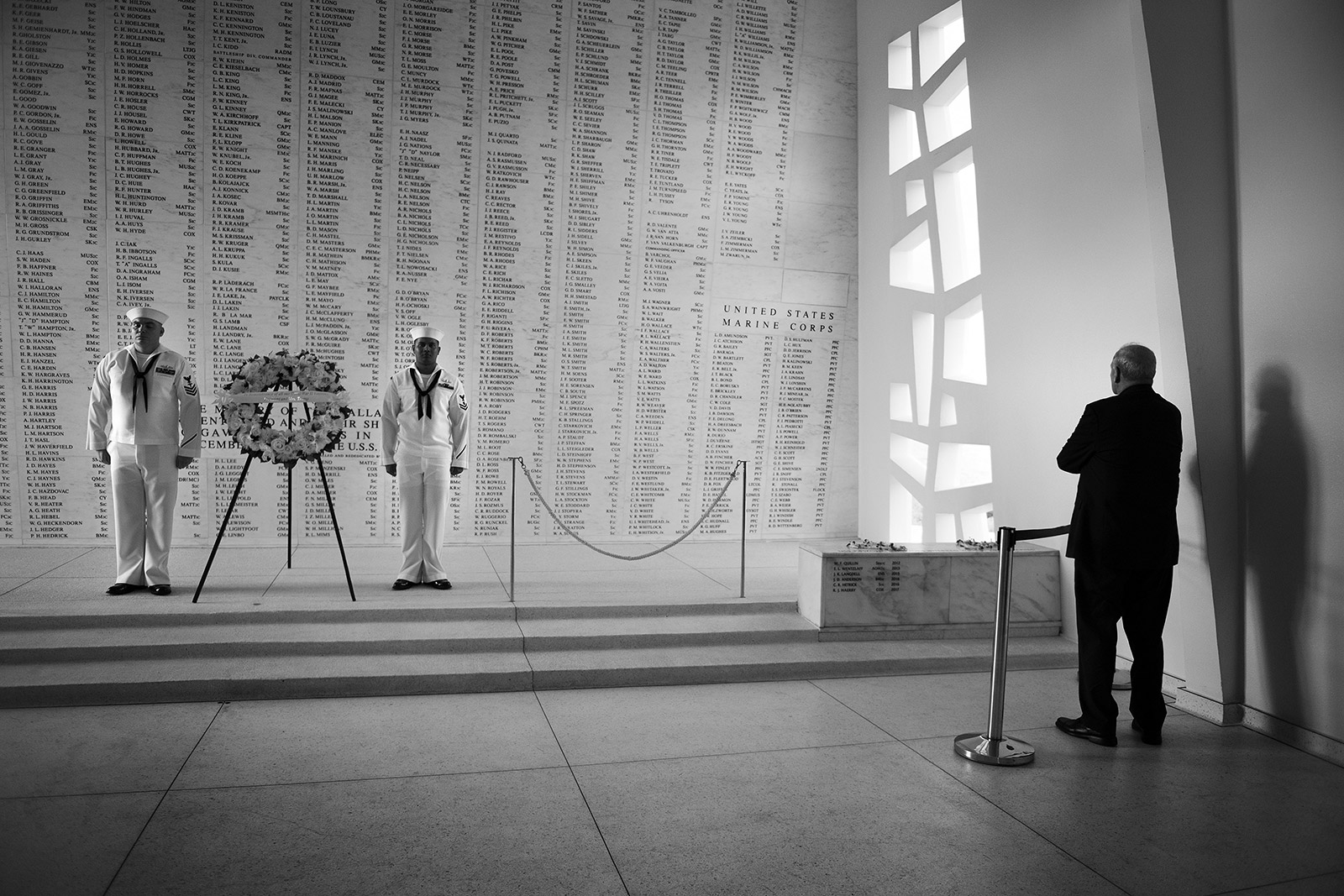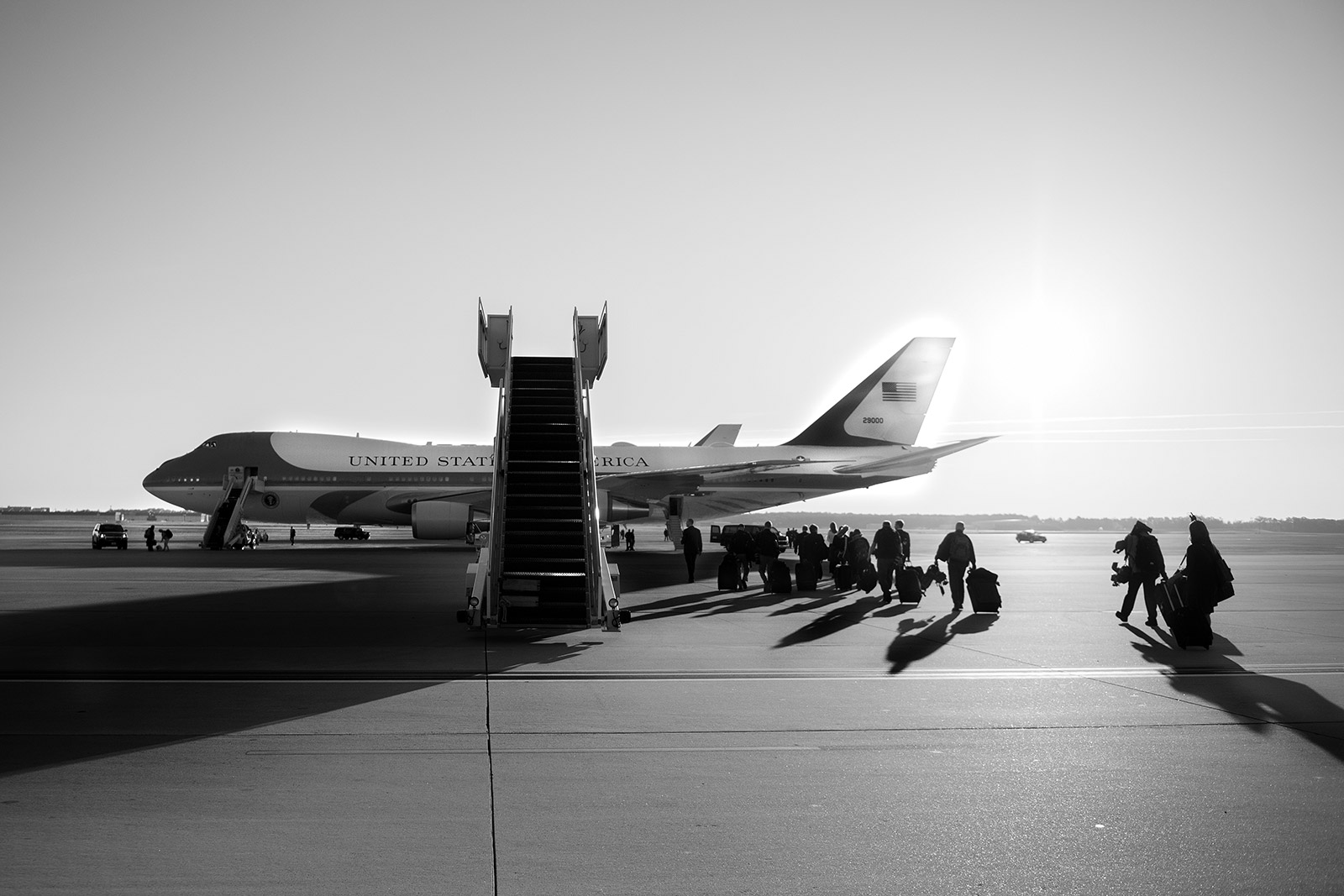 Jim Watson is a staff photographer for Agence France-Presse based in Washington. Follow him on Instagram and Twitter.
Photo editors: Brett Roegiers and Bernadette Tuazon