In the spring of 2014, after little more than a Google search and a Facebook conversation, Italian photojournalist Federico Borella was tapping on the front door of a home in Lake Ozark, Missouri, for his next photographic journey.
There lived Marine Cpl. Todd Nicely, a quadruple amputee who lost his limbs while deployed in Afghanistan's Helmand province in 2010.
Inspired by photojournalist Darcy Padilla's work in the book "Family Love," Borella wanted to follow Nicely to capture the effects of war without witnessing it on the front lines. Nicely's life after war, adjusting to disability, was his opportunity.
As he waited for Nicely's door to open, Borella was worried. It was his first experience interacting with a quadruple amputee, who uses prosthetics for all of his limbs.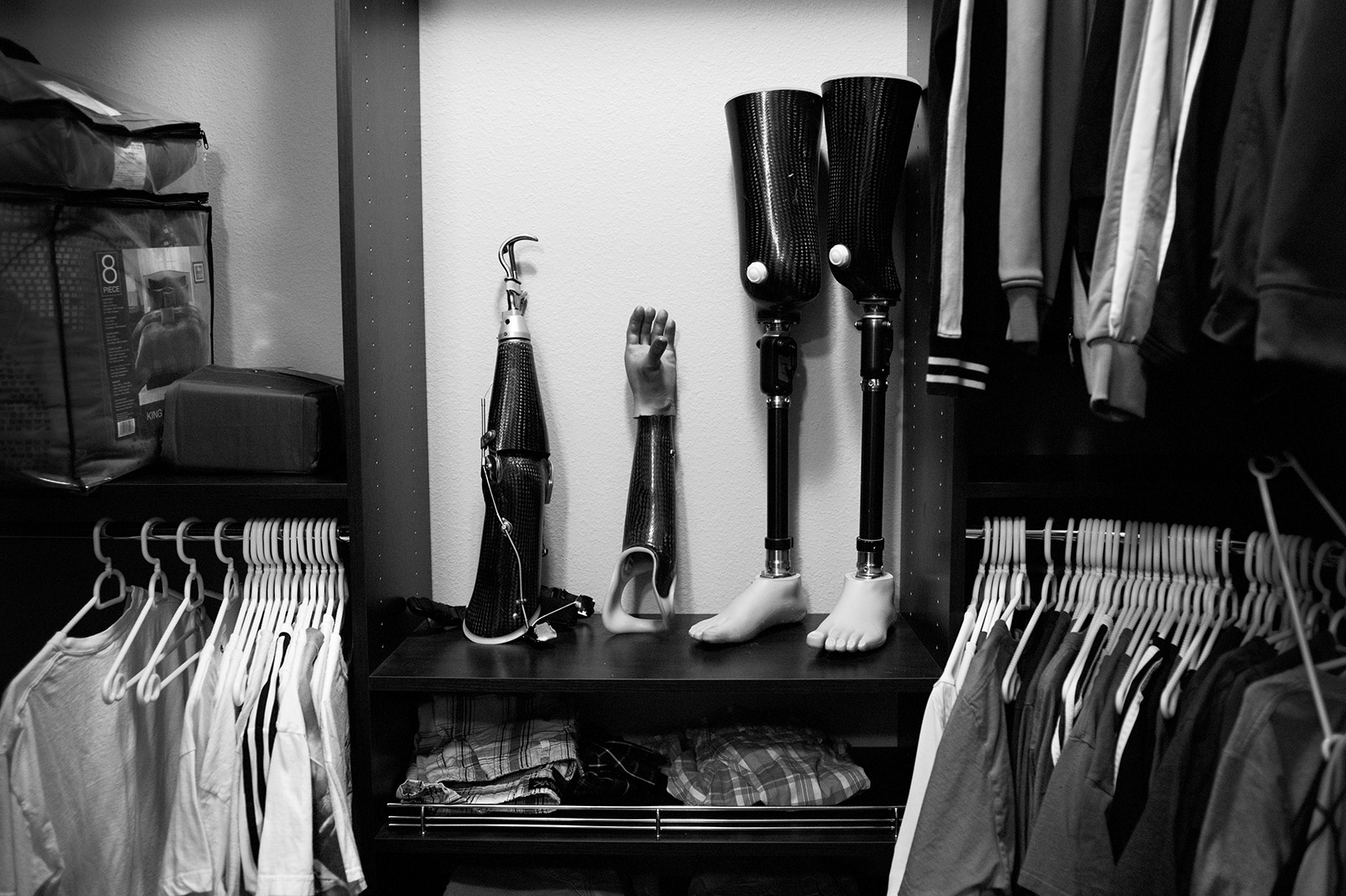 Within two hours, Borella was able to begin telling Nicely's story — thanks to some help from Nicely's puppy, Xerxes.
"It was funny because we were talking, and Xerxes was making him upset for something. … This was the key that permitted me to say, 'Can I take a picture of your dog?' " he said. "In a very natural way, we decided immediately to start taking pictures. I asked him to pose for a portrait sitting on a chair, in his living room, with his dog between the prostheses."
Borella flew to Missouri for two weeks once a year to follow and photograph Nicely, hoping to capture moments at his home, with family or friends, at events or spending time in different cities. Each visit inspired his vision for what he would capture when he next returned.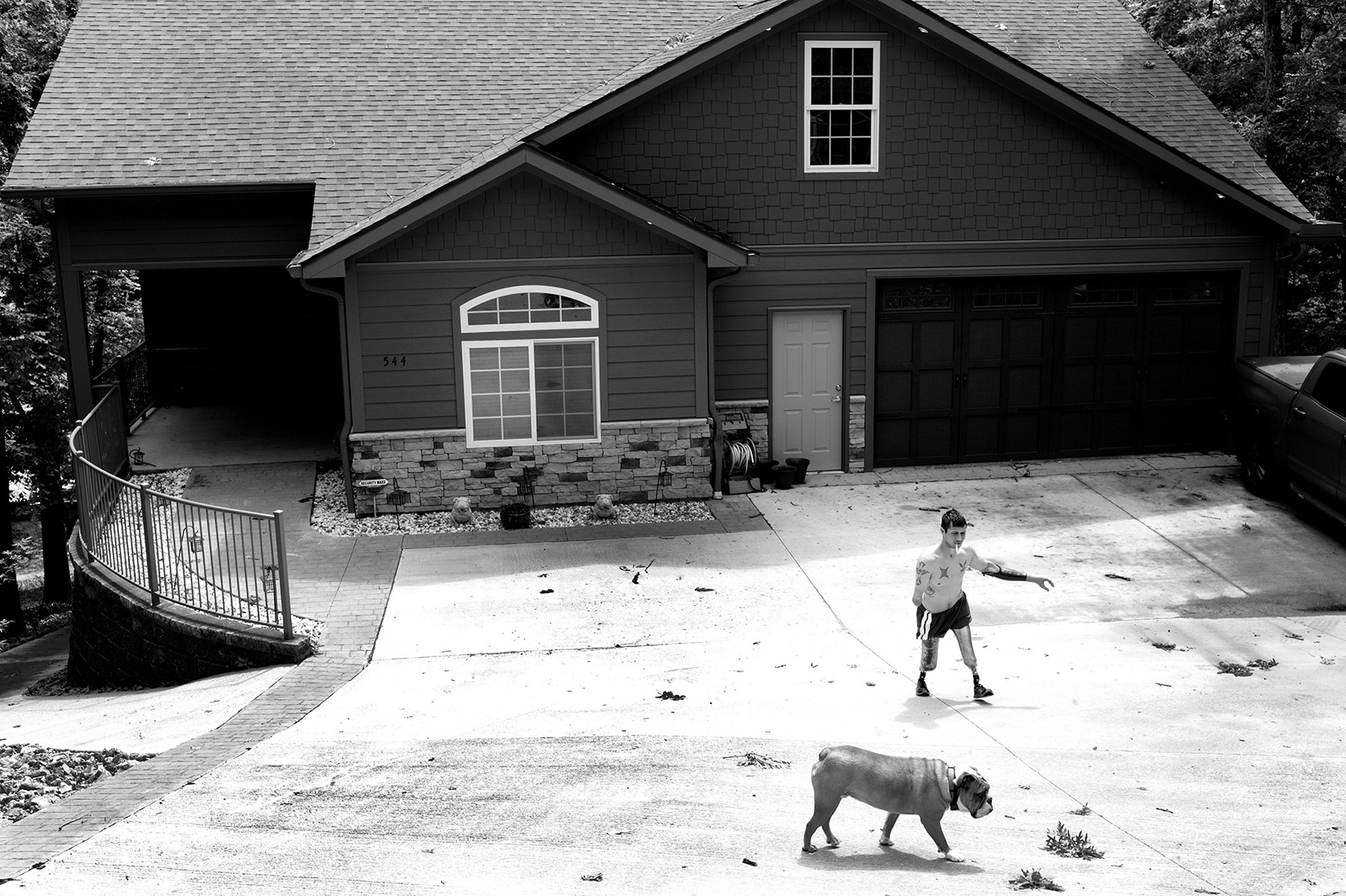 Ultimately, Borella wanted to understand the reasons why people fight for their country, like Nicely, who joined the military because of the September 11 attacks. He expected to find someone whose life had been ruined by war. Yet what he found was a new perspective.
"He was not upset about the accident. He has no regrets, and that kind of fortitude impressed me a lot," Borella said. Nicely did not "want to be called a hero."
The first experience photographing Nicely focused on how he used his prosthetics during his daily life, including cooking, exercising, driving or just smoking a cigarette.
Initially, "my work was more journalistic," Borella said. In 2015, he captured moments with family and friends, and in 2016, it was about capturing moments with strangers and people beyond his close support group.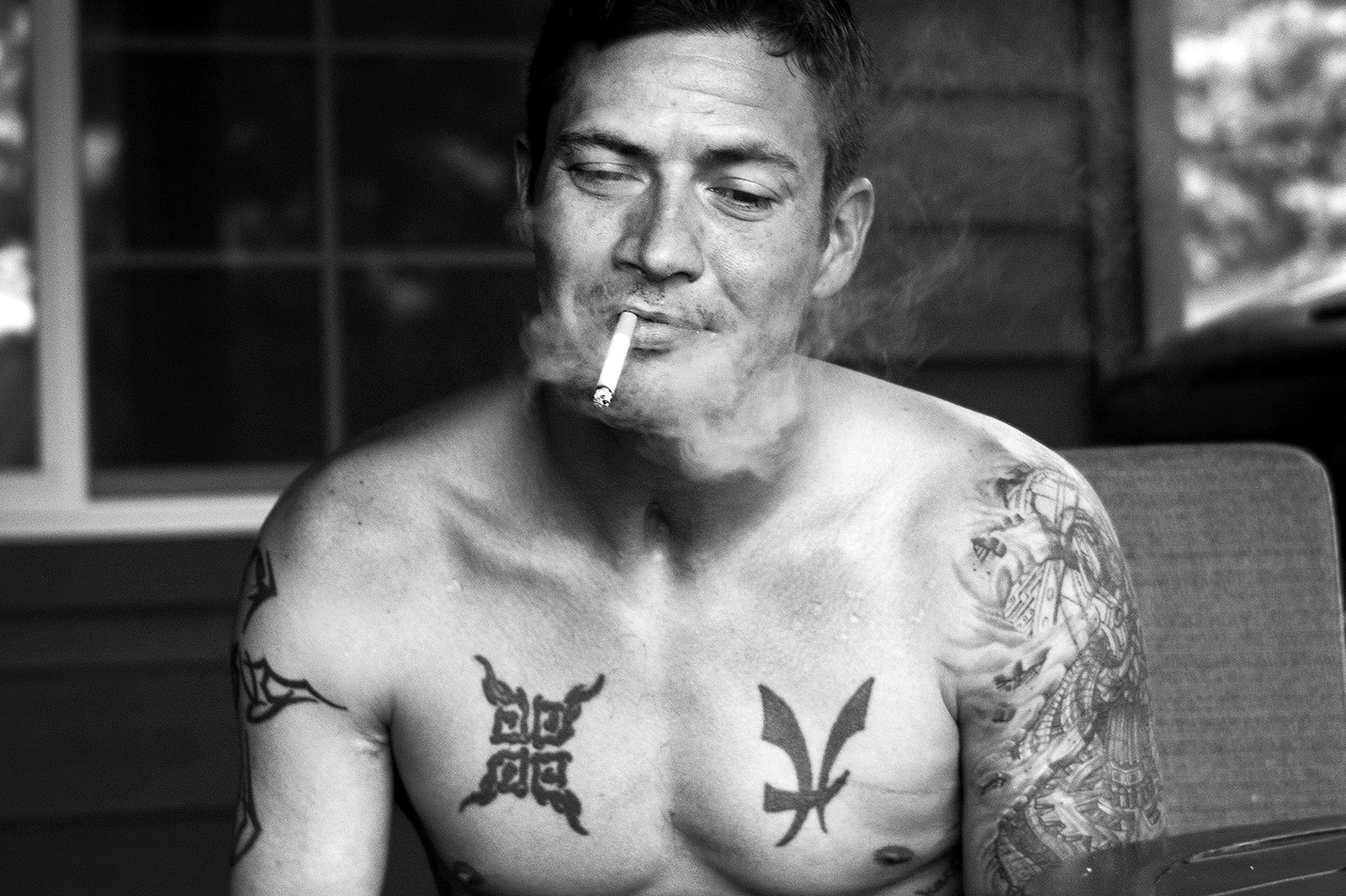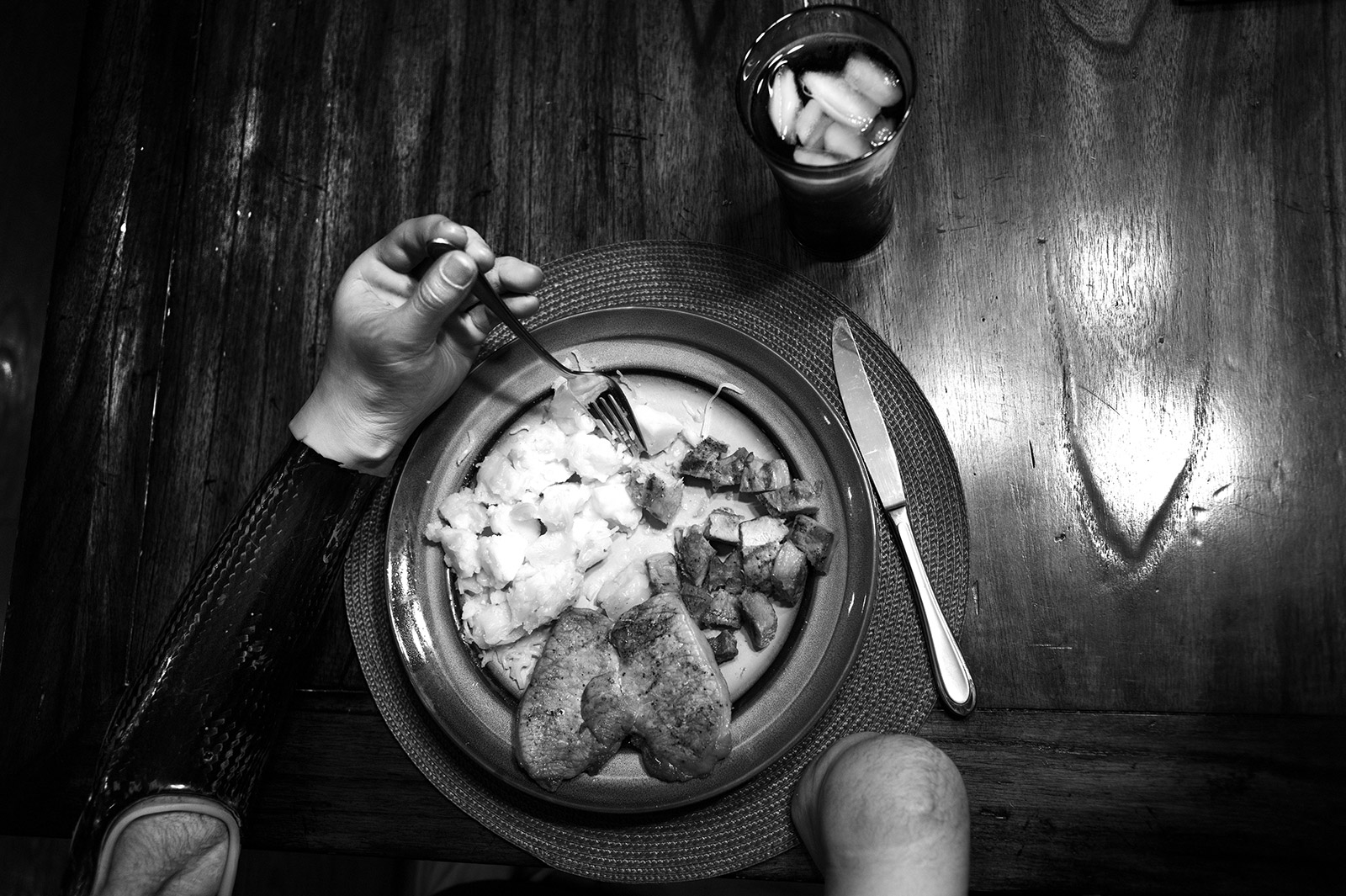 After Borella fostered a friendship with Nicely, his work became more about capturing those moments when Nicely's facial expressions truly depicted his emotions.
"When you start learning from another person and when you start to understand how this person can be happy or sad or something else, a different aspect of behavior, you can translate this into pictures," Borella said.
Borella and Nicely's relationship went beyond the photographs.
They watched television and sports, played Xbox, went out to eat, went boating and just drove around. Over the course of three years, Borella spent a lot of time with Nicely, his family, his friends and his dog.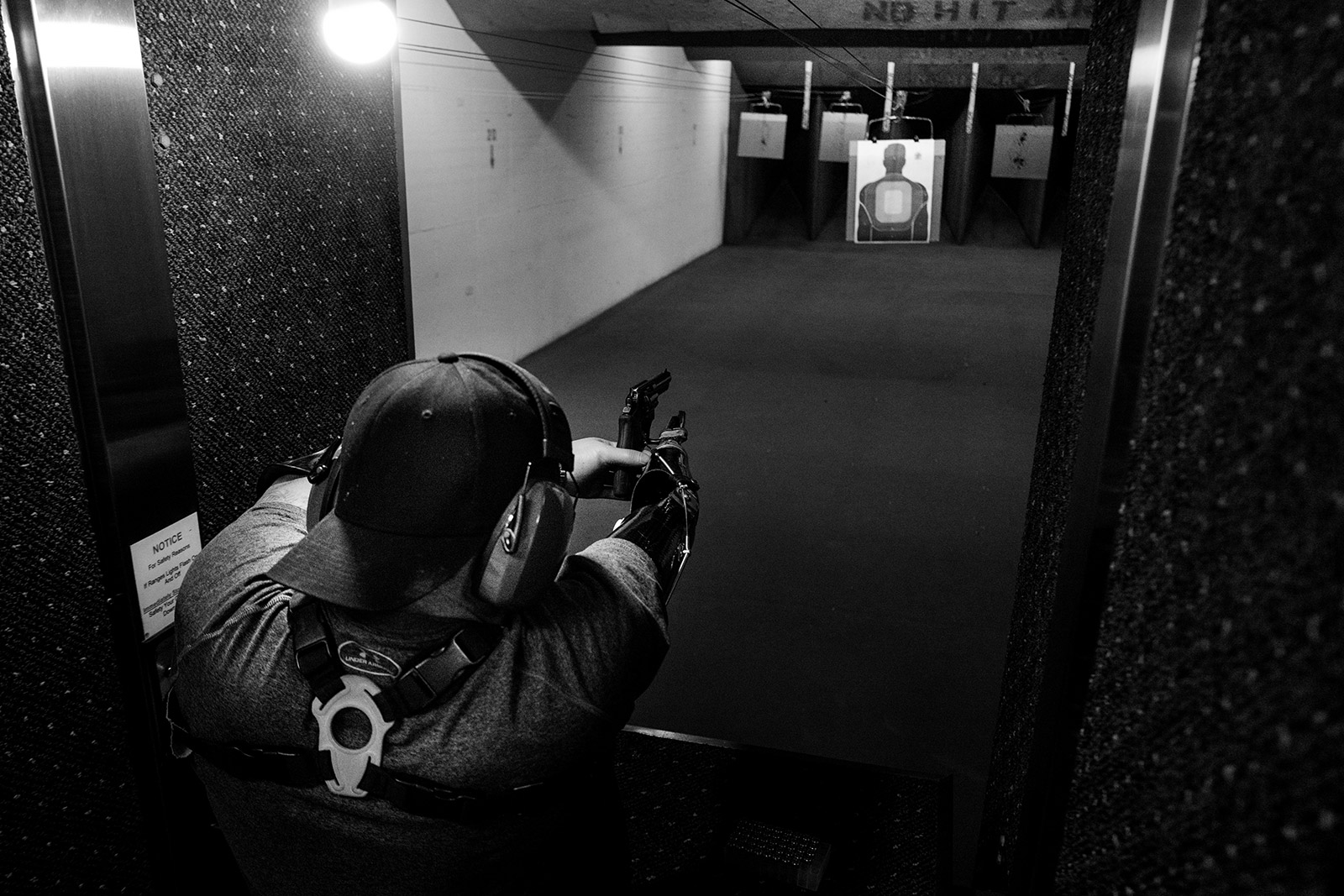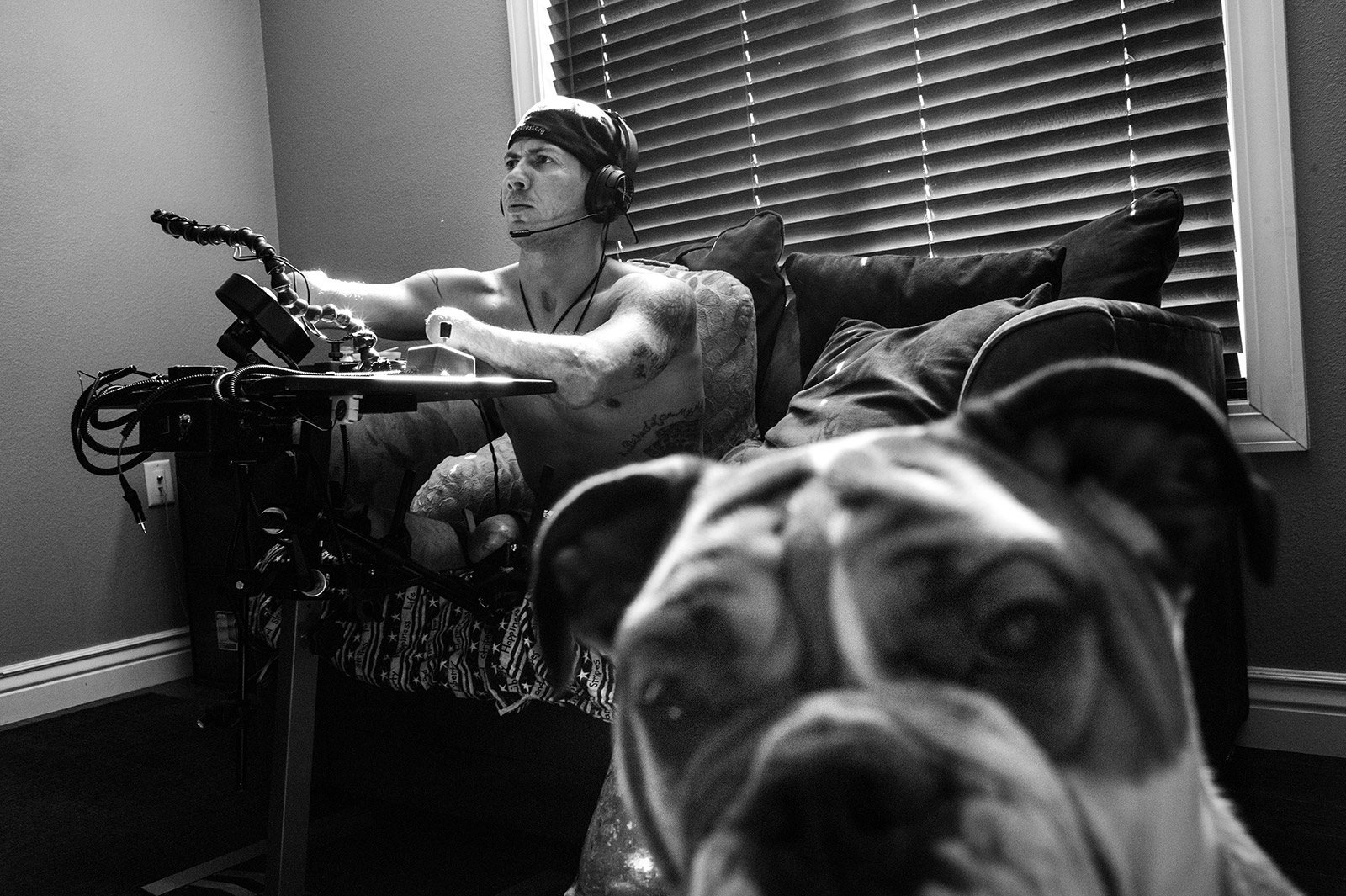 "I consider myself as a part of the family. When I am at Lake Ozark, I feel like I am at home, especially because of Todd and his family," he said. "To be a part of the life of your subject, in my opinion, is the secret to having very intimate work."
Borella had also been there for even the seemingly darker times. In April 2016, Borella visited St. Louis to photograph Nicely at a charity event. A couple weeks afterward, Borella discovered that, after attempting to reach out to a veteran hotline, Nicely had tried to take his own life.
A couple months later, Borella reached out to ask how he was doing. Nicely's sense of humor shone through: "I am like a cat," he recalled Nicely telling him. "I have nine lives, and now I have seven lives."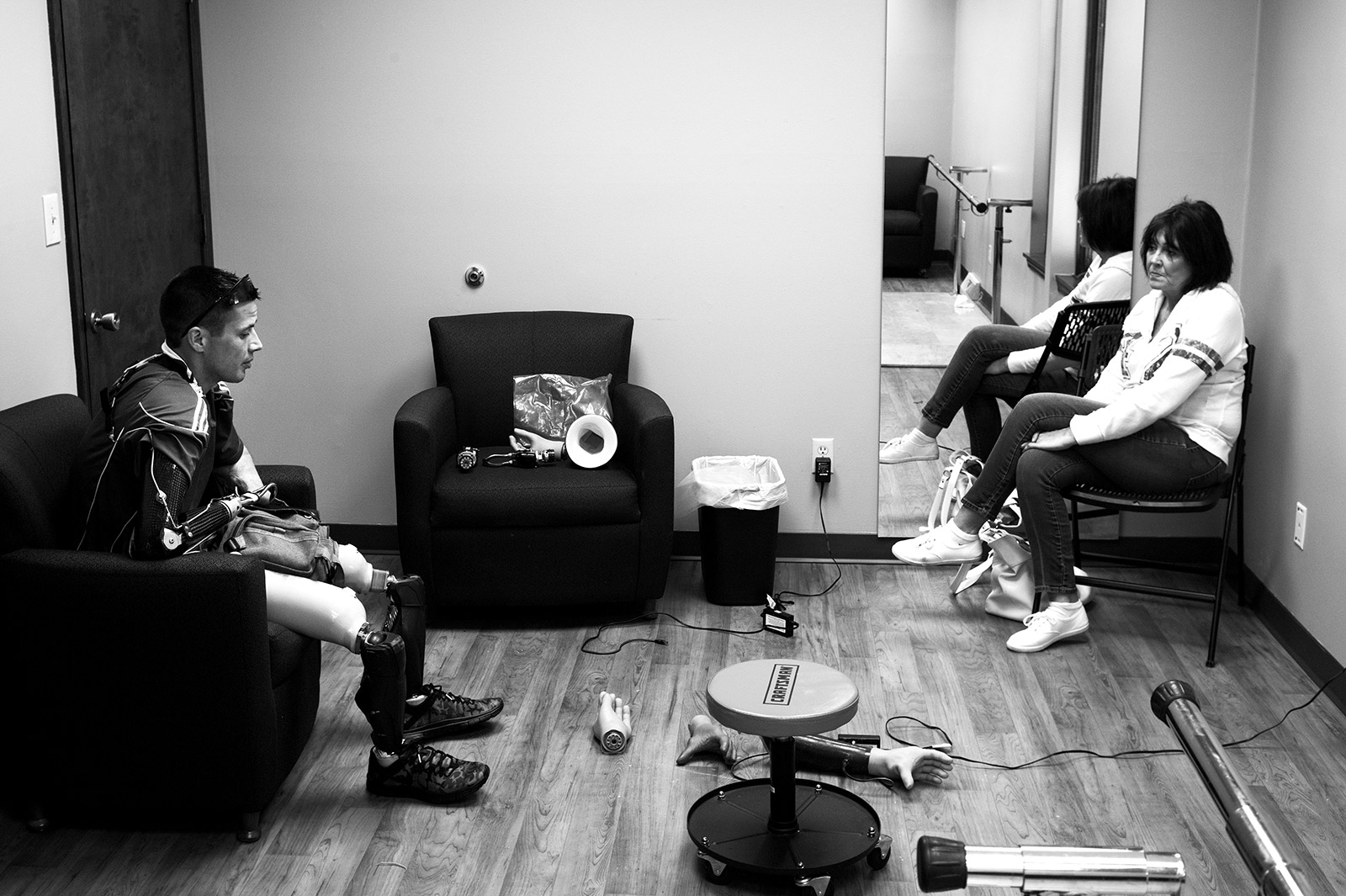 Borella took a break from his project in 2017, as Nicely regained strength and decided to pursue business school to earn a degree in finance with a minor in marketing.
"He can be depressed, obviously; at the same time, he can have the strength to go on after everything," Borella said.
These intimate moments, like others that he shares with Nicely, are the ones he hopes to capture in the future, in black and white, to "hide every color and every distraction and focus on the emotion."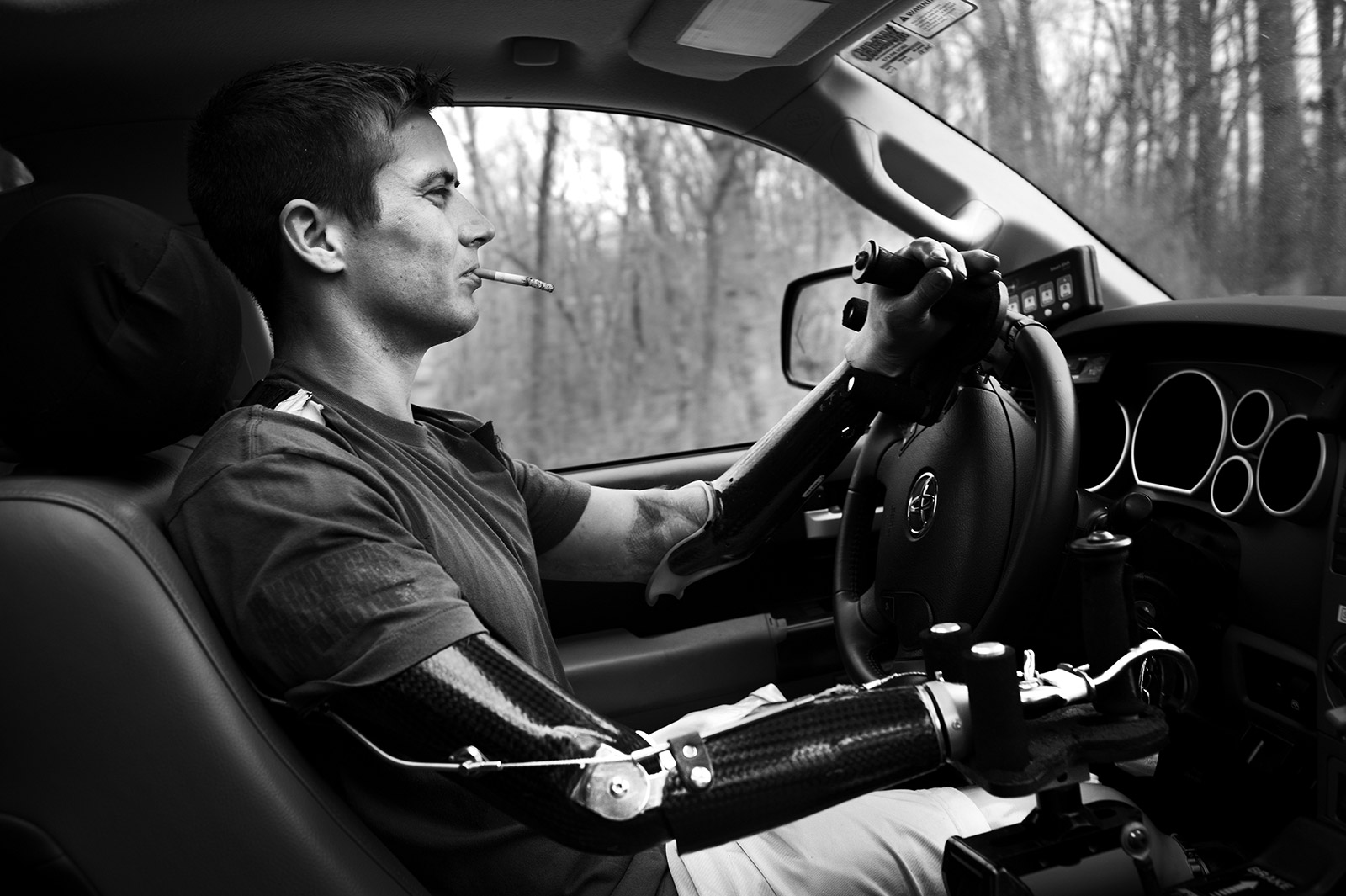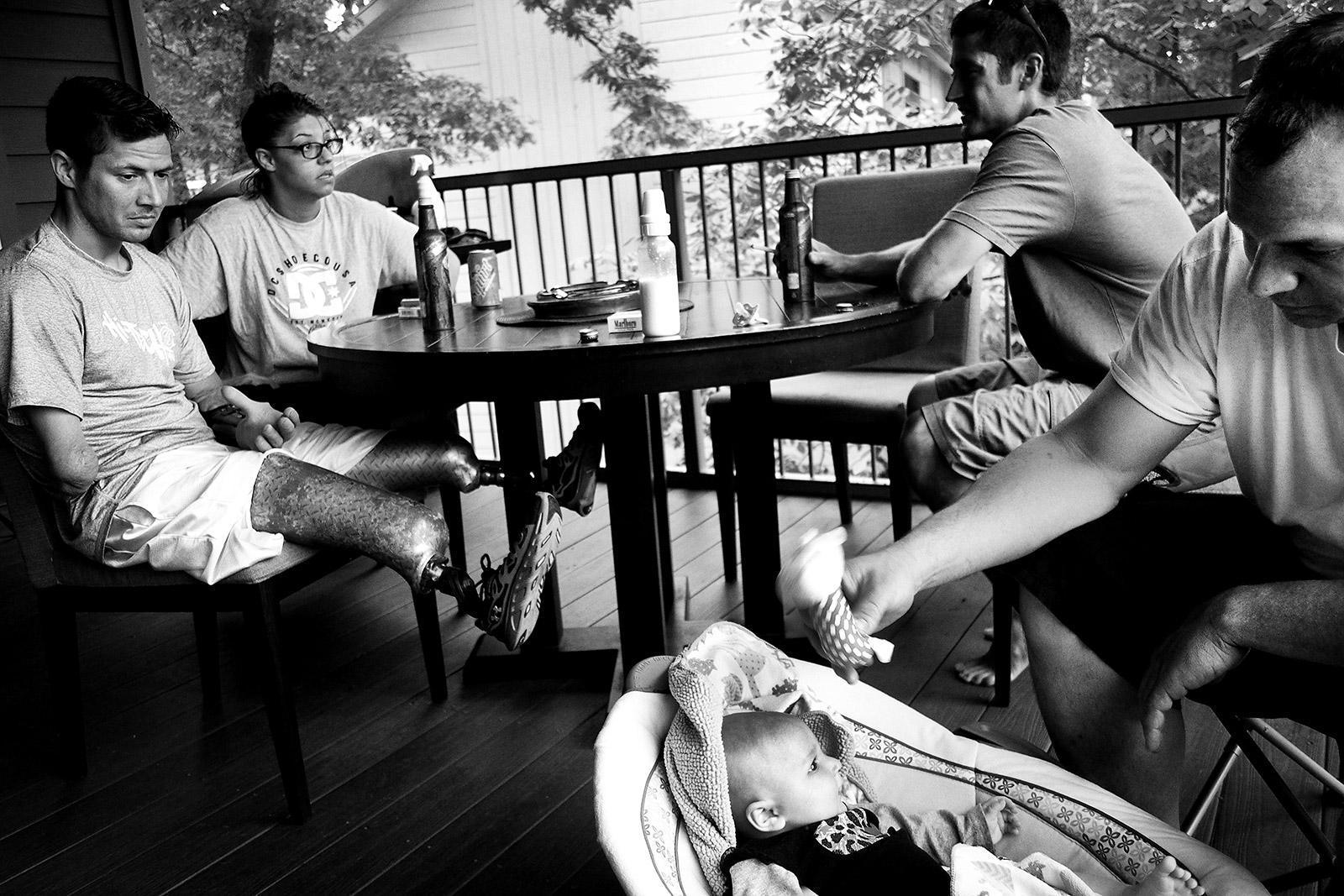 The distance that comes with living in Italy makes this journey a difficult one, and it saddens him to leave Lake Ozark each year. But he decided early on that this project would be a long one in which he could be with Nicely to capture many more moments, like marriage and maybe even kids.
"Maybe he wants to be a photographer. That is a question I have for him."
Borella hopes to return in 2018 to attend the wedding of Nicely's sister. Beyond that, he hopes to turn the long story of Marine Cpl. Todd Nicely into a photo book.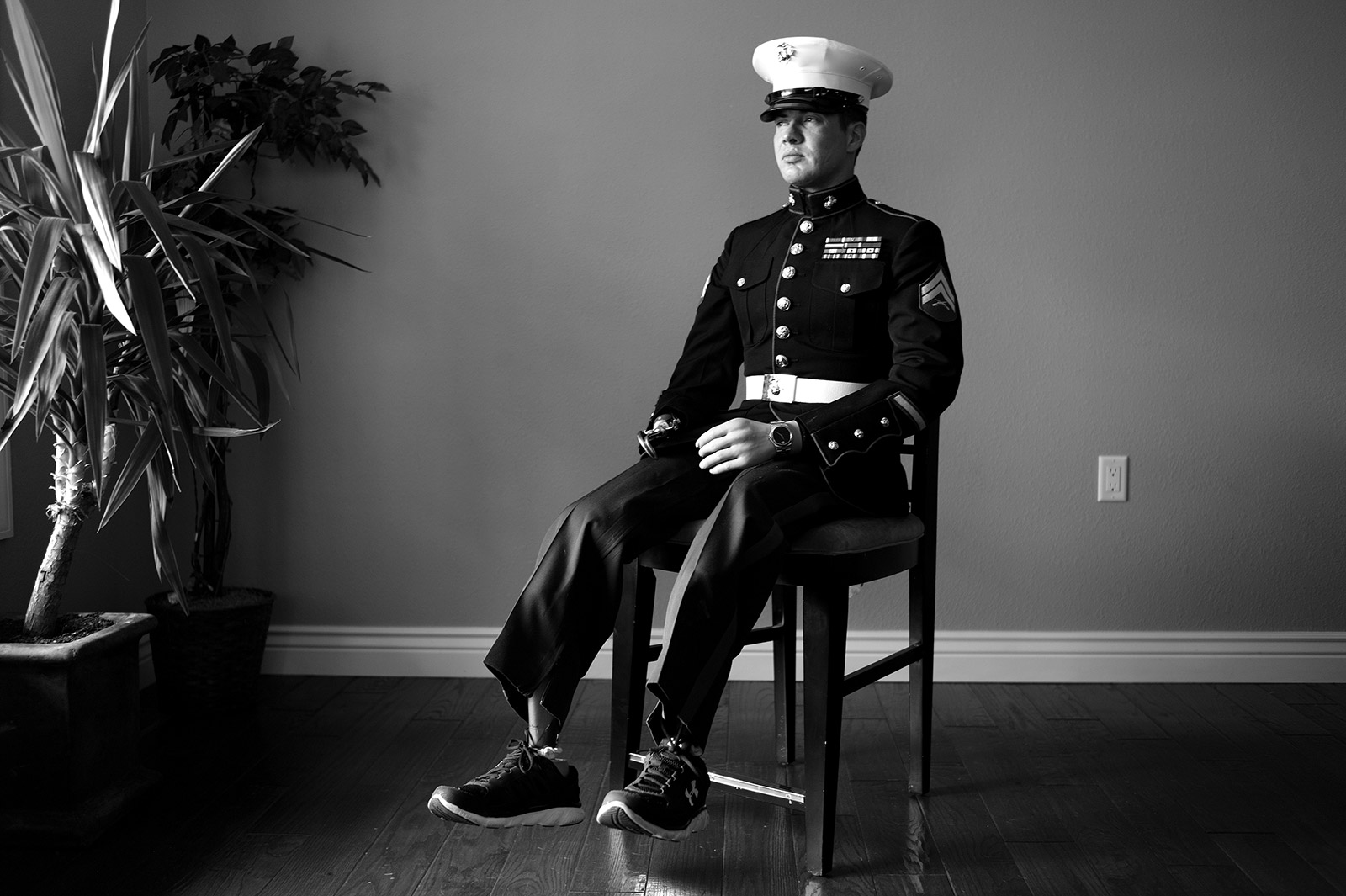 Federico Borella is an Italian photographer based in Bologna, Italy. Follow him on Facebook, Instagram and Visura.
Photo editor: Brett Roegiers