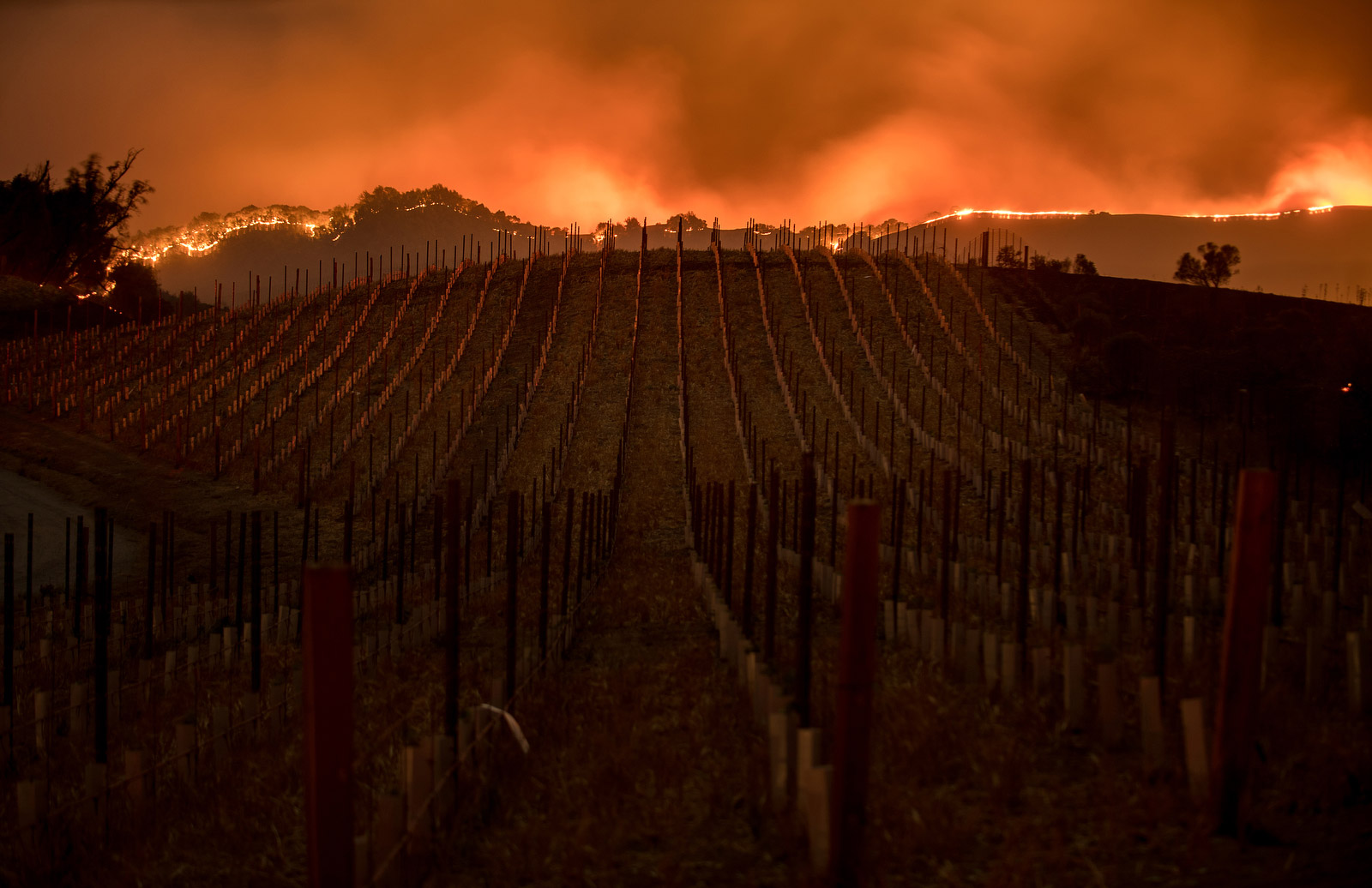 In pictures: Deadly wildfires ravage California's wine country
Fueled by dry brush and timber, low humidity and, at times, hurricane-force winds, wildfires continue to rush through the forests and over the rolling hills of Northern California's picturesque landscape.
With alarming speed, the inferno has reduced hundreds of homes to embers and forced thousands of Californians to flee to safety. Over one 12-hour period since the blazes began — more than a dozen of them — they burned 20,000 acres, a rate of about a football field every three seconds.
The deadly fires have also consumed some of the popular wineries and vineyards in Napa and Sonoma counties, but concerns for wine country — one of the region's most important economic engines — are secondary at best as beleaguered first responders scramble through and above the fires in search of those trapped. Many residents risked the blaze in hopes of saving their properties with garden hoses and buckets of water.
As one Napa Valley winemaker put it, "Wine doesn't matter; people matter."