Jose Rodrigo Madera's images capture the pain of the Puerto Rico-born photographer as he surveyed the island Hurricane Maria upended.
The Category 5 storm cut across Puerto Rico like a buzz saw on September 20, knocking out power for nearly all 3.4 million residents. Food and medicine are dwindling. Fuel and drinking water are scarce.
"It hasn't really hit me completely," Madera said of the devastation. "Recovery will be a very long haul. I'm starting to worry about the future and security of our country. I worry about my son."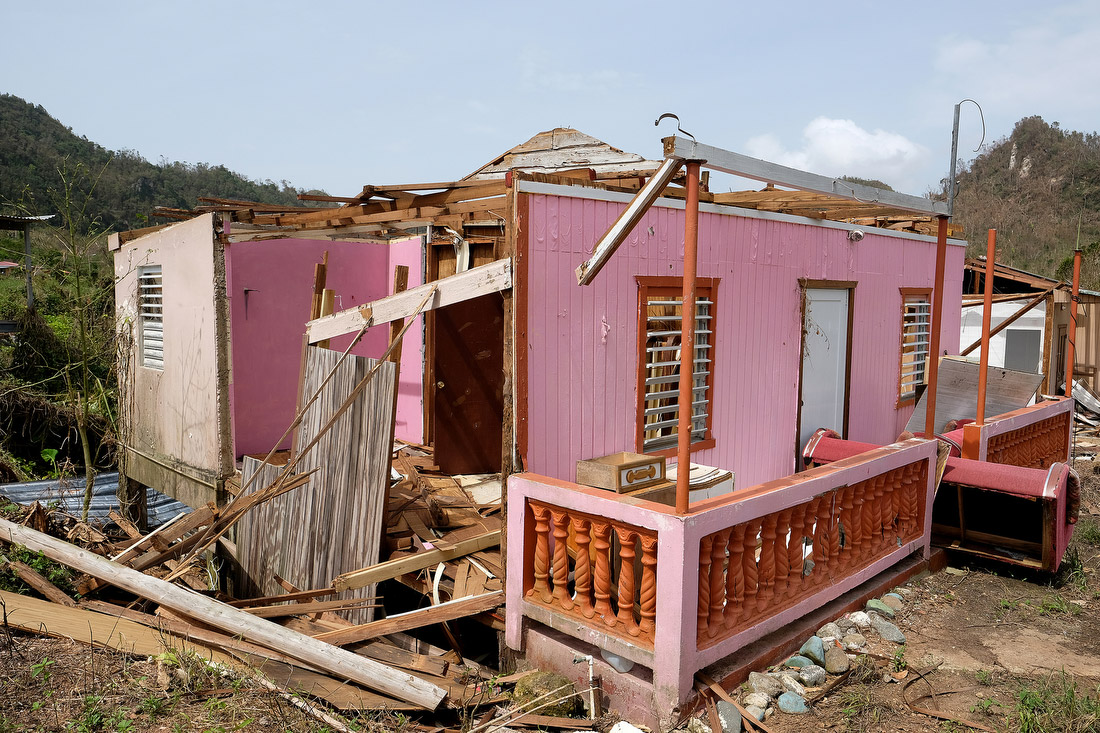 The other day Madera hitched a ride to the picturesque mountain town of Lares. He was checking on a report — which turned out to be false — that bodies were uprooted from a cemetery after the storm.
Later, driving along Highway 111 — which he said resembles a "war zone" — Madera stopped at another mountain town, Utuado. The storm killed several people there and washed away homes, leaving residents to survive without the most basic necessities.
A man named Angel Maldonado was standing on the balcony of what was left of his home where he lived alone. He took Madera inside. A bare bulb hung from a wire strung across his roofless living room. Pieces of wood and other debris were strewn about the muddy floor. Maldonado, in a purple polo shirt and flowing gray beard, stood sentry-like with arms at his side.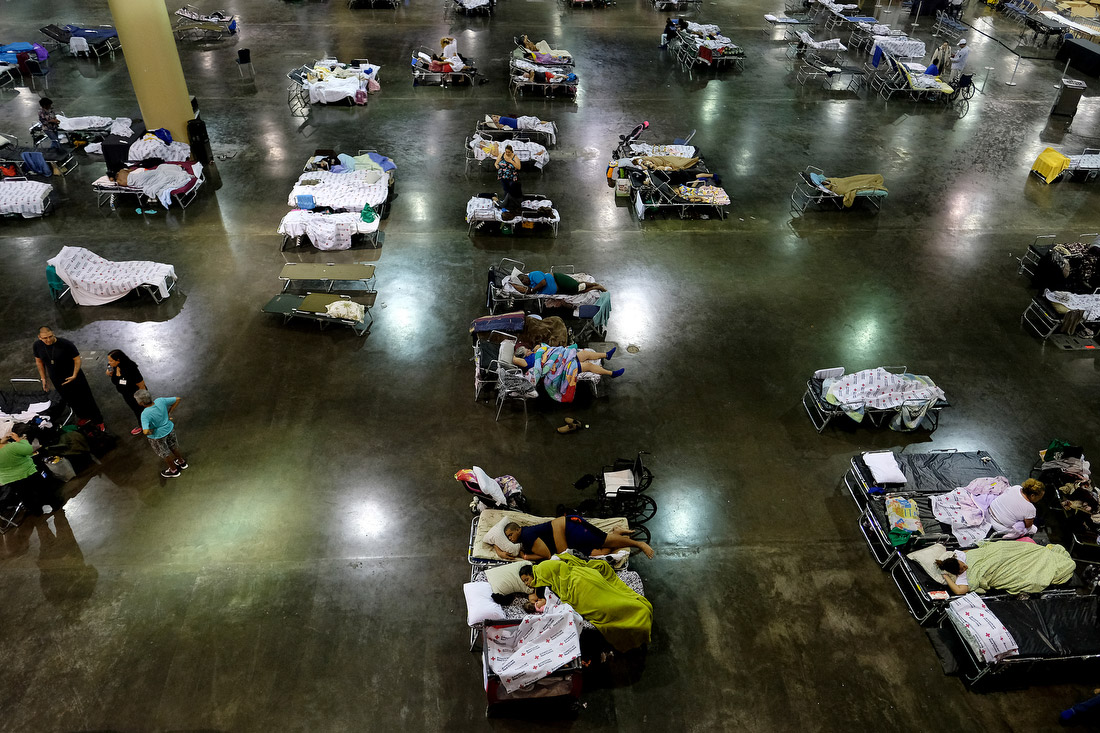 Scrambling for water
Puerto Rico's convention center, headquarters for the island's relief effort, is serving as a temporary shelter for some of the thousands of displaced residents.
The glass-and-steel structure, a popular venue for graduations, volleyball tournaments and occasional concerts, housed a couple of hundred residents this week. They slept on cots laid out across the shiny concrete floor of a cavernous room. Mothers, covered in Red Cross blankets, napped with their young children. Wheelchairs and baby strollers were parked next to some cots.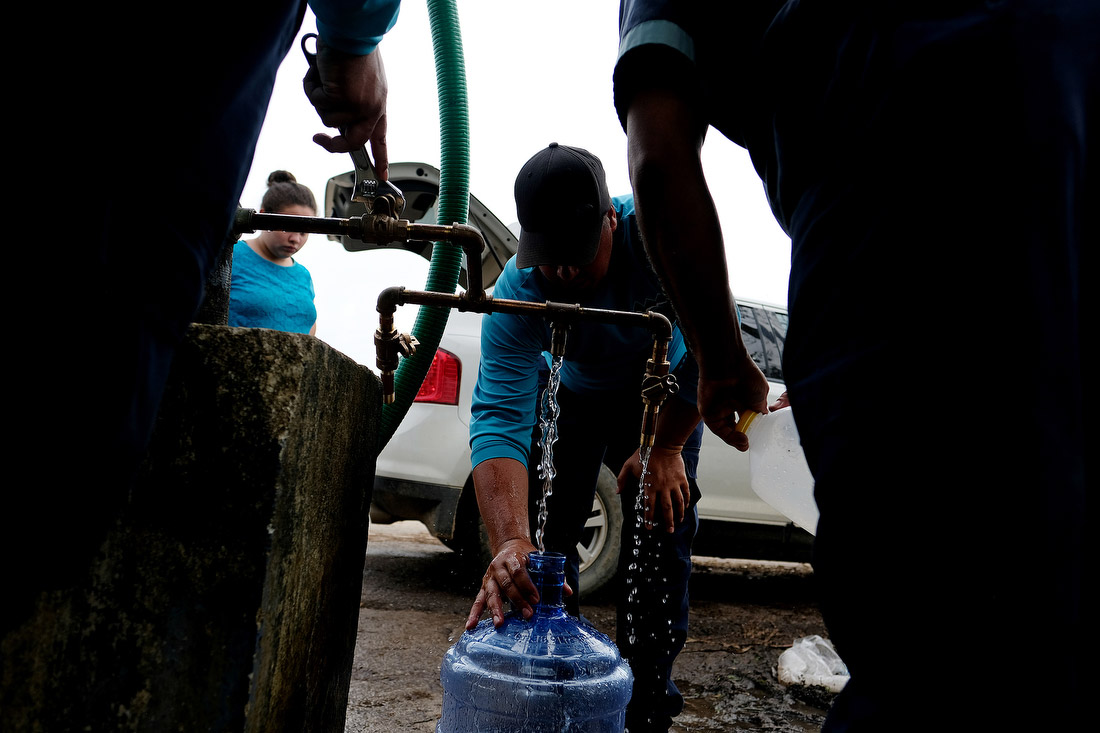 One week after the storm, people across the island are scrambling to find clean water. The lack of electrical power has left water pumps and treatment facilities inoperable.
In Utuado, one of Puerto Rico's top producers of coffee and fruits, a worker with the island's aqueduct authority distributed water siphoned from a spring. Nearby, people bathed in spring water as some residents trekked along the road with buckets of water over their shoulders.
"It's unusual to see that in Puerto Rico," Madera said. "You see it in other countries."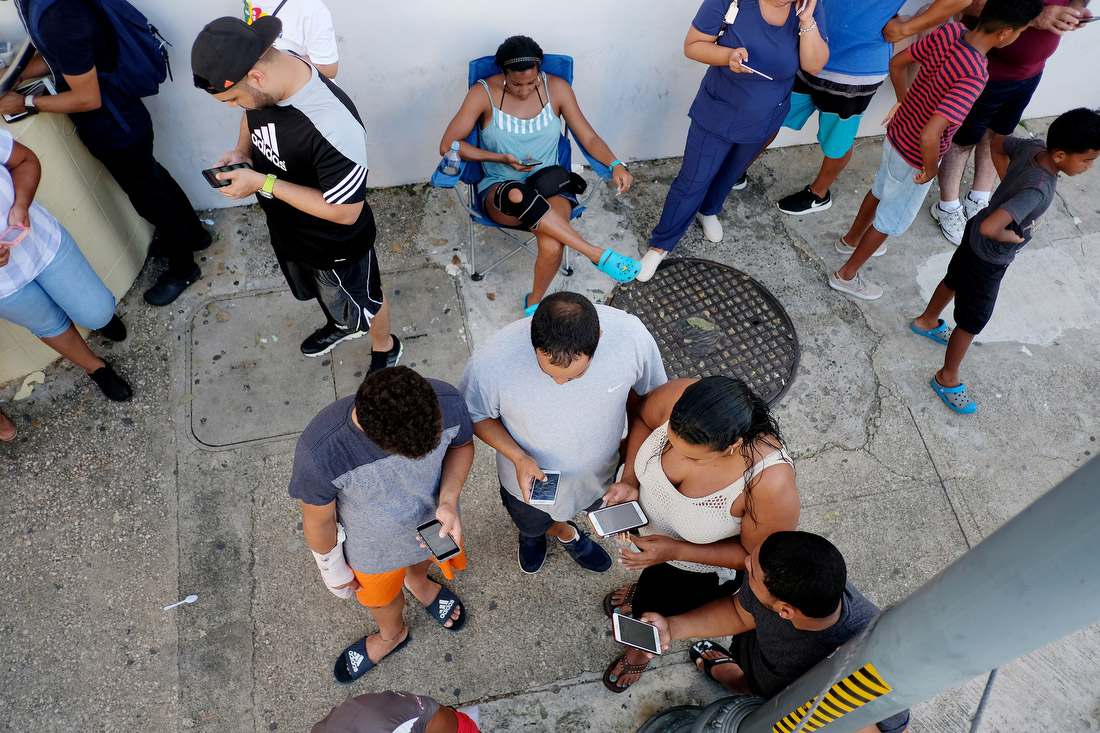 Isolated from the rest of the world
With wireless carriers struggling to repair communication networks and restore service a week after the storm, people have been gathering at rare pockets of cell phone and Internet access to contact family outside the island.
In the Santurce section of San Juan, a fiber-optics company set up an Wi-Fi hotspot where people gather in the hot sun to reach relatives. More than a week after Maria, many Puerto Ricans in the United States have still not heard from family on the island.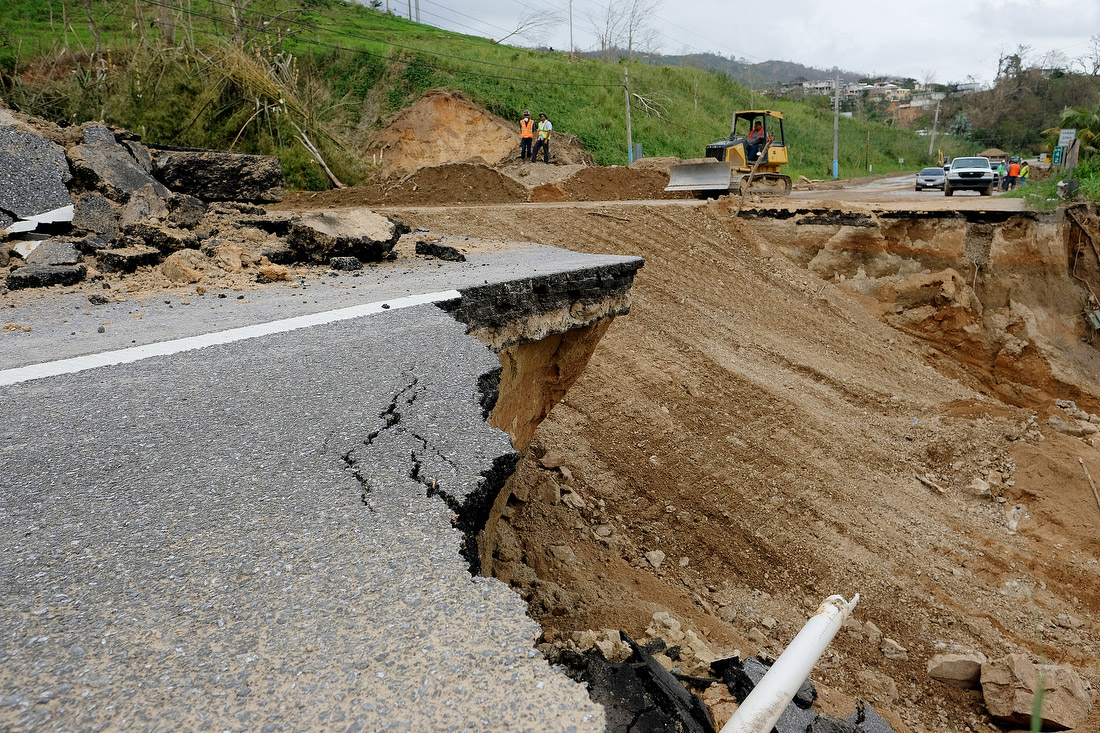 Further isolating Puerto Ricans, sections of roads — such as parts of Highway 10, which connects Ponce on the southern coast to Arecibo in the north — are impassable after the storm. Landslides have washed roads away, and others are blocked by debris.
With shortages of food and medicine, life for people in remote parts of the island looks to get harder.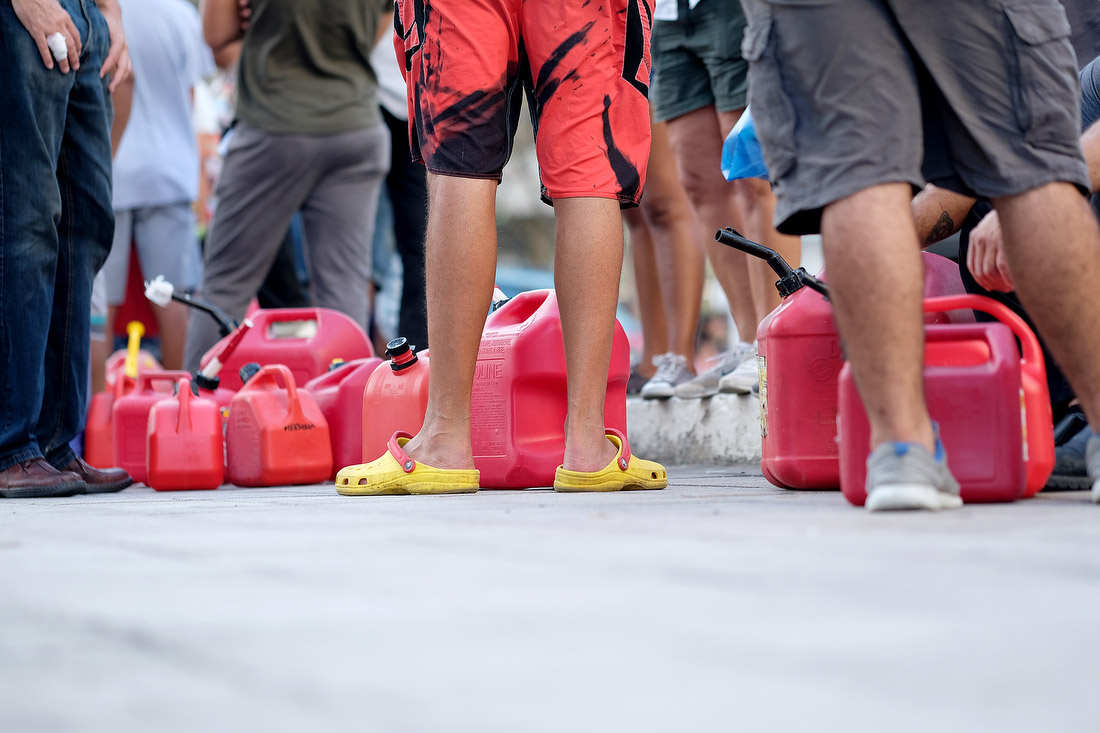 Throughout the island, residents have been relying on generators to run appliances like air conditioners, medical devices and refrigerators.
At dawn, people hauling red plastic gas containers begin lining up at gas stations. Some wait for hours in lines that stretch for blocks, sitting on lawn chairs with umbrellas shielding them from the sun.
"Every day, the lines get longer," Madera said.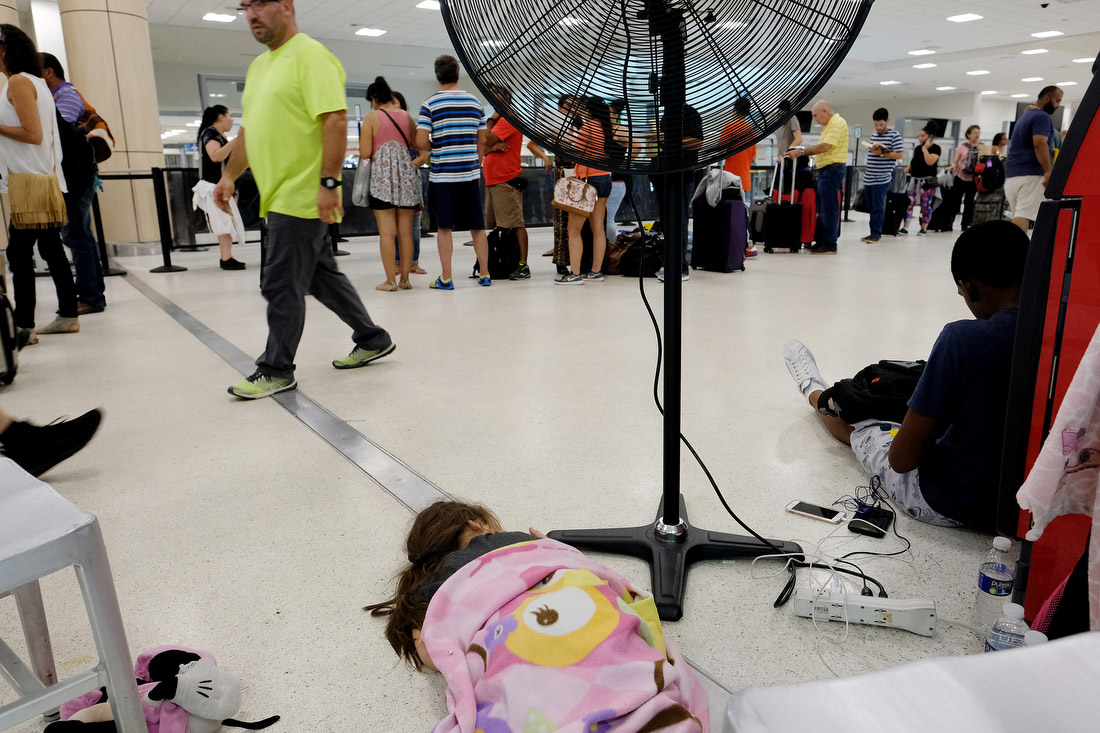 Many of those struggling to survive have headed to Luis Muñoz Marín International Airport, a major airport near San Juan which, like the rest of the island, is barely functioning.
There is no air conditioning. There little food or water, and no working ATMs. Scores of men, women and children sleep on steel chairs and terminal floors, desperate to catch one of the dozen or so flights that make it out each day.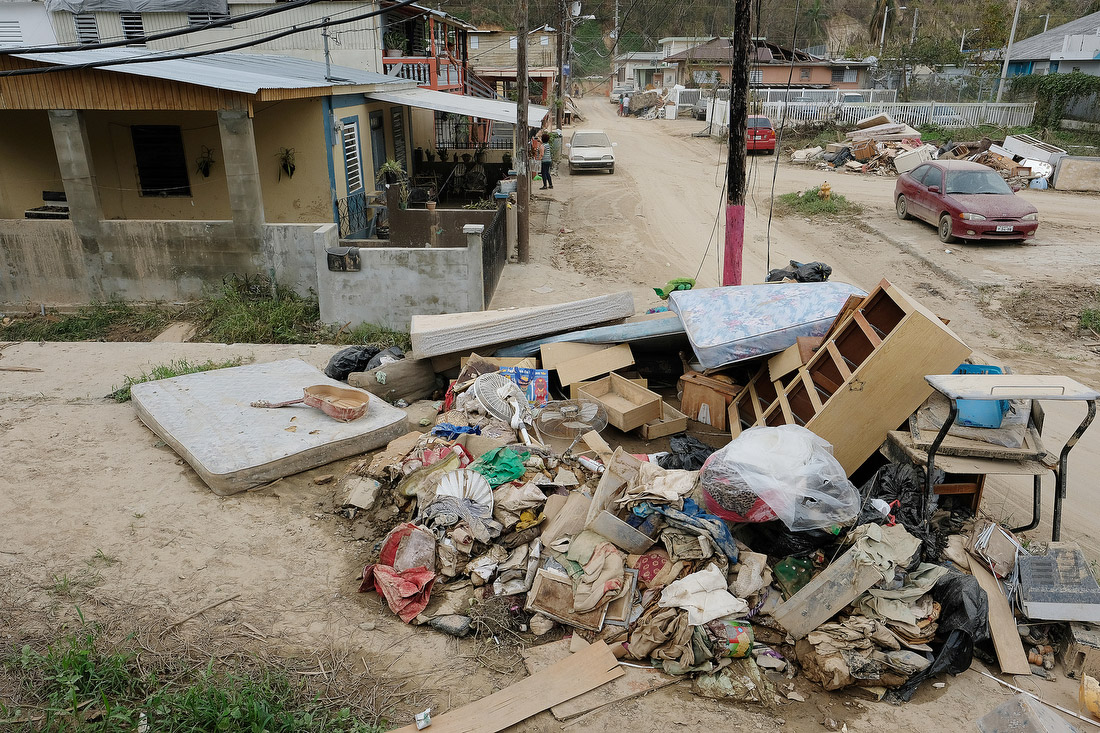 In Utuado, Madera came upon a pile of discarded remains of people who lost everything: a broken guitar on a water-damaged mattress; old electric fans; clothing and wooden dressers; a mud-covered computer table.
"How will our country recover?" said Madera, who has covered disasters throughout the Caribbean and Central America. "How long will we go without power? Everyday life has changed."
Jose Rodrigo Madera is a photographer based in San Juan, Puerto Rico. You can follow him on Instagram.
Photo editor: Brett Roegiers