For the past few years, photographer Jeff Sheng has been taking portraits of US military members who are transgender.
Many of their faces, however, had to be hidden or obscured to protect their identities. It wasn't until June of last year that the Defense Department lifted a ban on them serving openly.
Now they may have to continue serving in the shadows — or risk losing their job.
President Donald Trump, in a series of tweets Wednesday, announced that transgender individuals would not be allowed to serve "in any capacity" in the armed forces.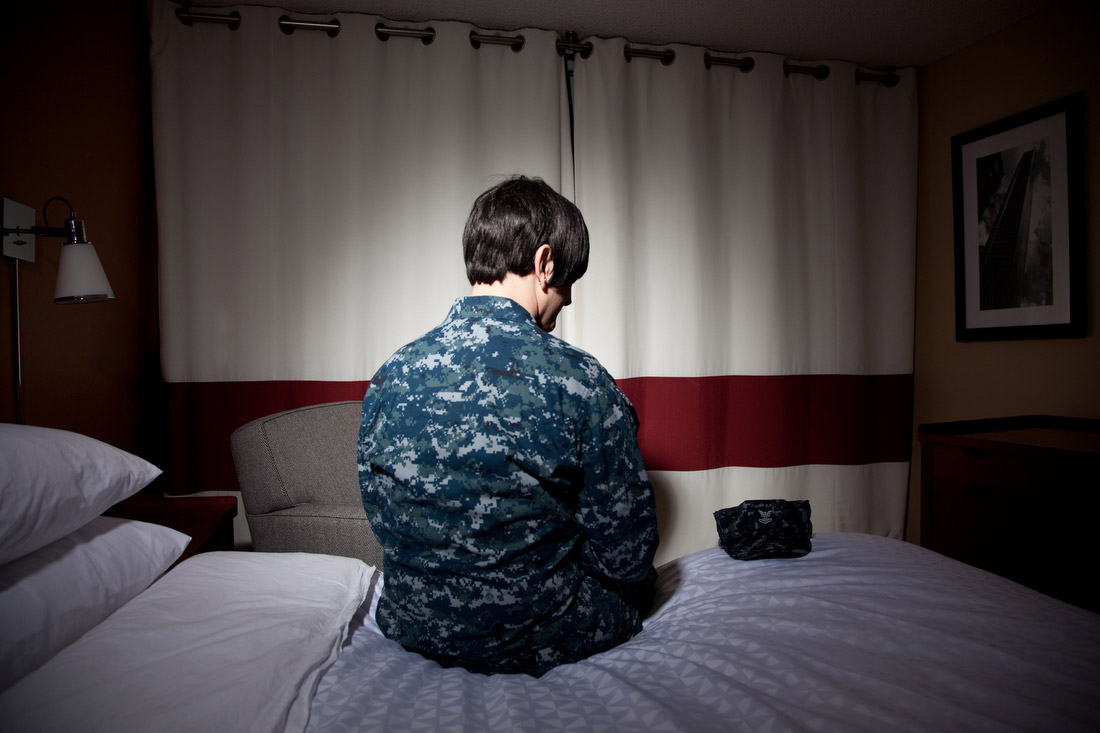 The President's announcement came as a shock to Sheng, a Ph.D. candidate at Stanford University who is working on a dissertation about the military and its LGBT inclusion policies.
"I'm still kind of wrapping my head around everything today, because it was very unexpected," Sheng said. "It's kind of changed a lot of things in terms of my project and my work."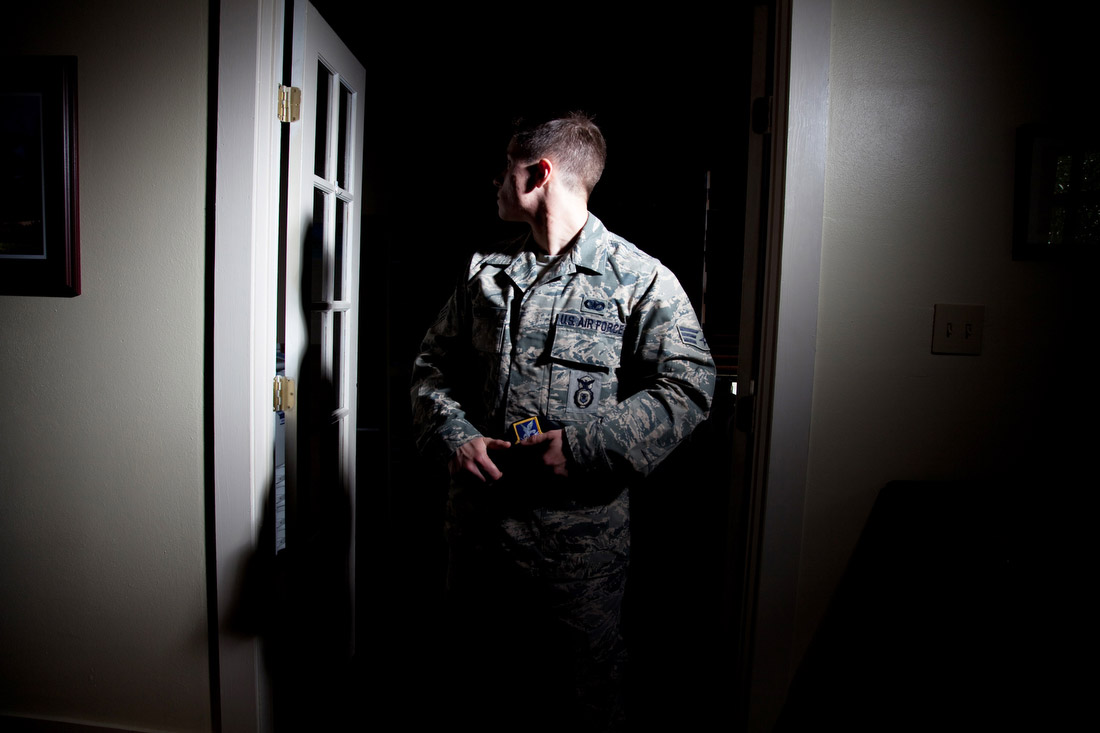 Sheng was ready to revisit many of his transgender subjects and take new portraits, this time showing their faces after the ban was lifted.
"I still might actually do that with some of the service members who are willing to come forward, because there are many of them serving right now," he said.
The National Center for Transgender Equality estimates that more than 15,000 transgender people are serving in the military. Some are serving openly. Some are not.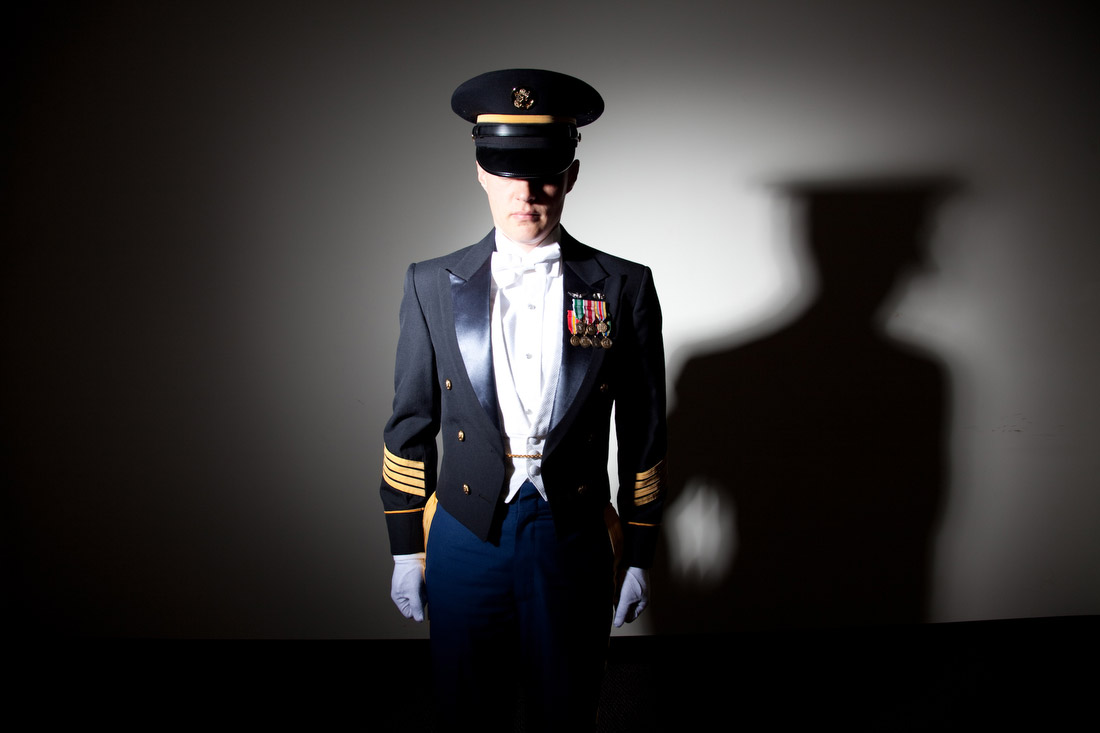 The transgender troops Sheng has photographed represent all branches of the military and every region of the country, he said. Some were stationed abroad. Some have fought in Afghanistan.
"A lot of the people they serve with don't know that they're transgender," Sheng said. "I think there's a stereotype of the trans community where we think that they're very visible, but the reality is many of them are very invisible and they're very stealth. And they don't want to necessarily draw attention to themselves."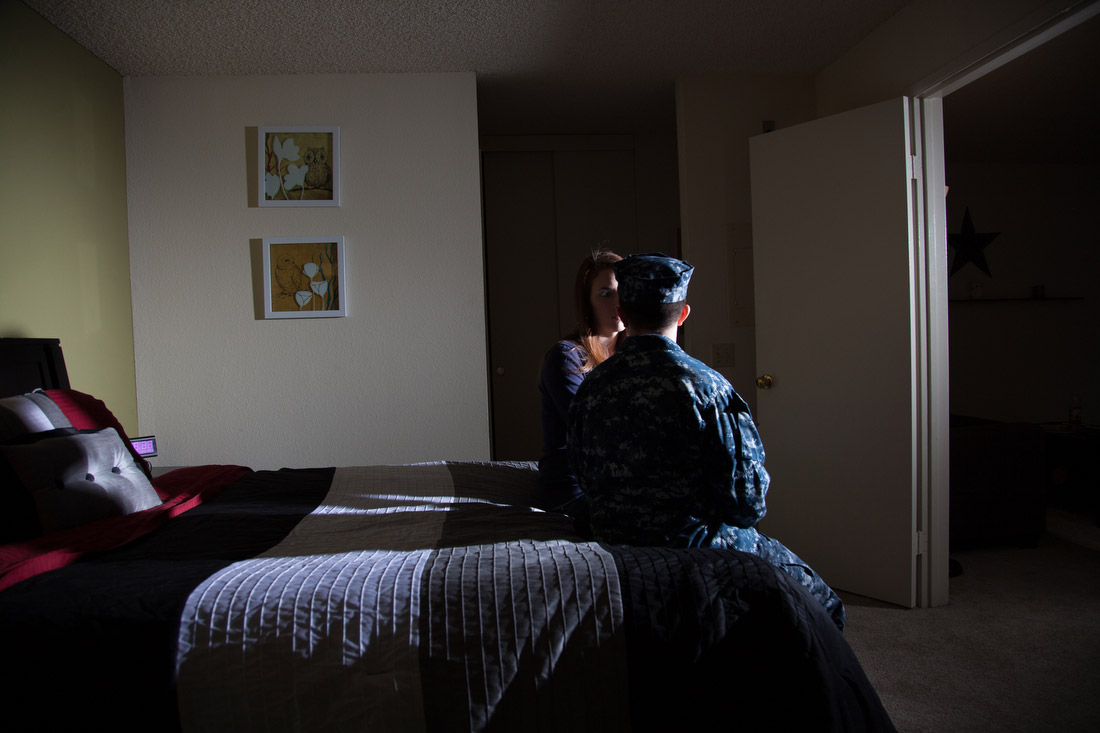 Sheng's transgender subjects came to him, he said, after seeing the work he did with closeted service members for the 2011 repeal of "don't ask, don't tell" — the military's old policy on lesbian, gay and bisexual troops. The transgender troops wanted to be represented as well.
"They felt that I brought a face to the issue, even though ironically I wasn't actually showing the faces of the service members," he said. "I spent a lot of time just getting to know them and learn about their lives."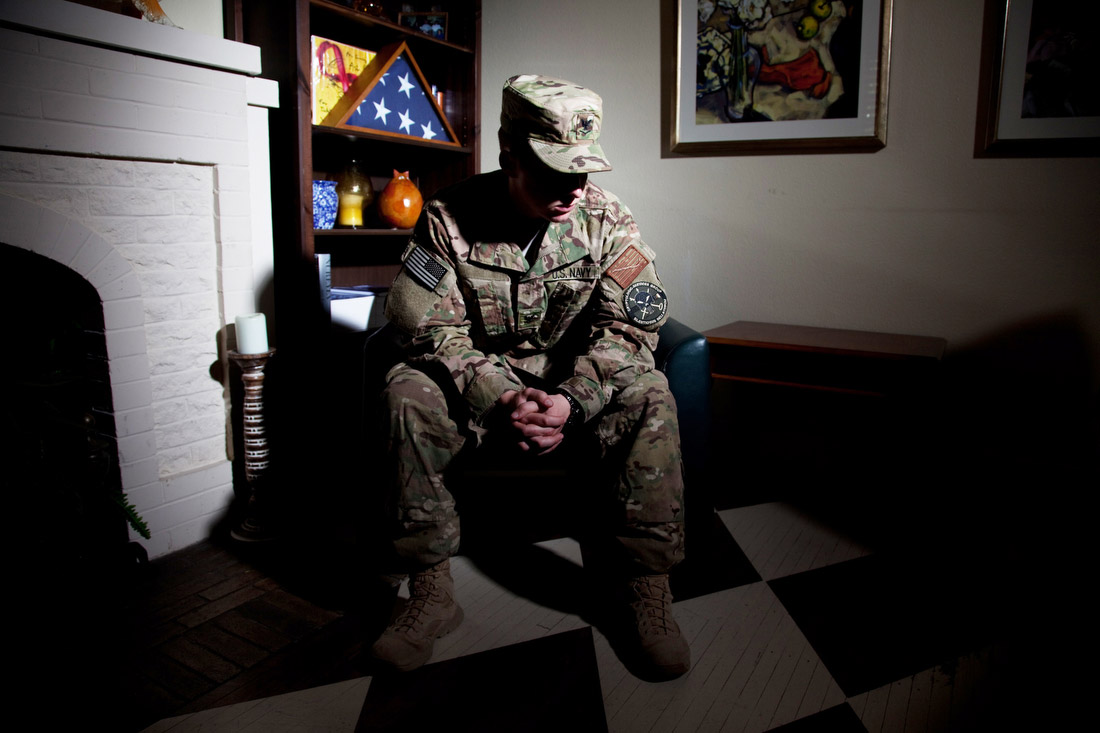 Sheng wants his portraits to be a collaborative effort. He works with his subjects on poses, scenarios and scenes to find a photo that best represents them. And he wants to make sure they're comfortable with how visible they are.
"As I was interviewing them, I learned that some were more out than others. Some were completely not out," he said.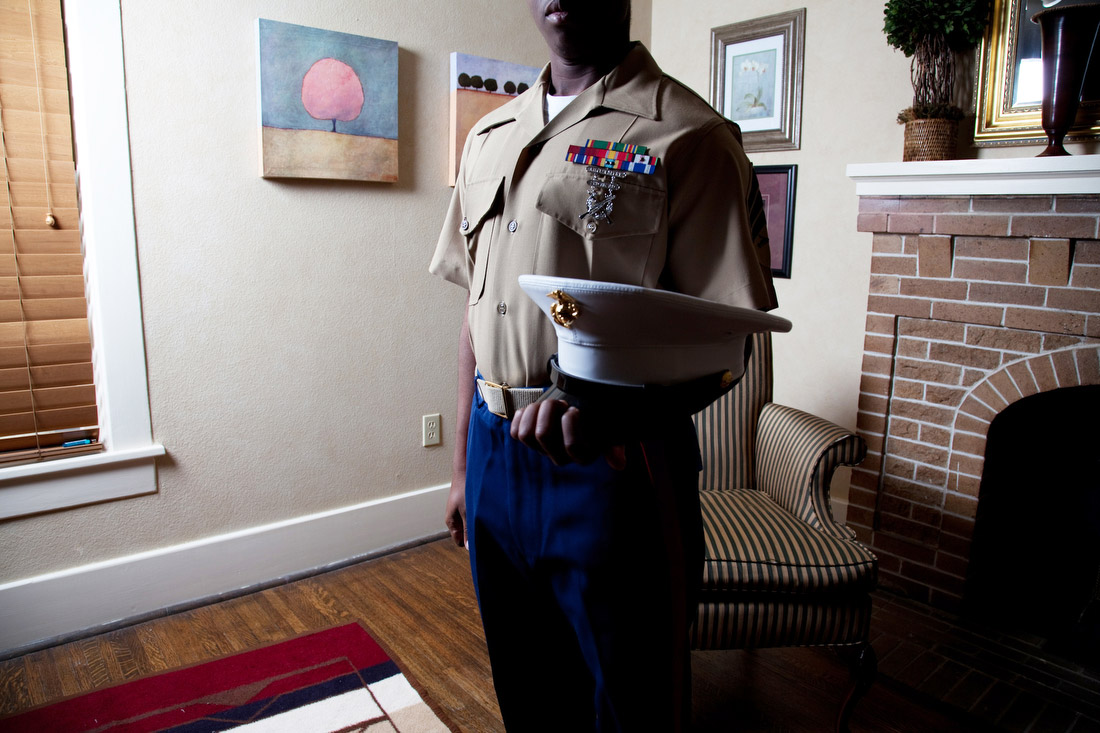 Sheng said he was moved by their selflessness and their willingness to serve even though they often had to hide.
"For some of these people, their trans identity is secondary to their identity as being American, as being patriotic," he said. "I think that that's actually a really wonderful thing. … For them, the privilege of doing what they do in their service is so great that they are willing to put aside their own feelings about this one thing."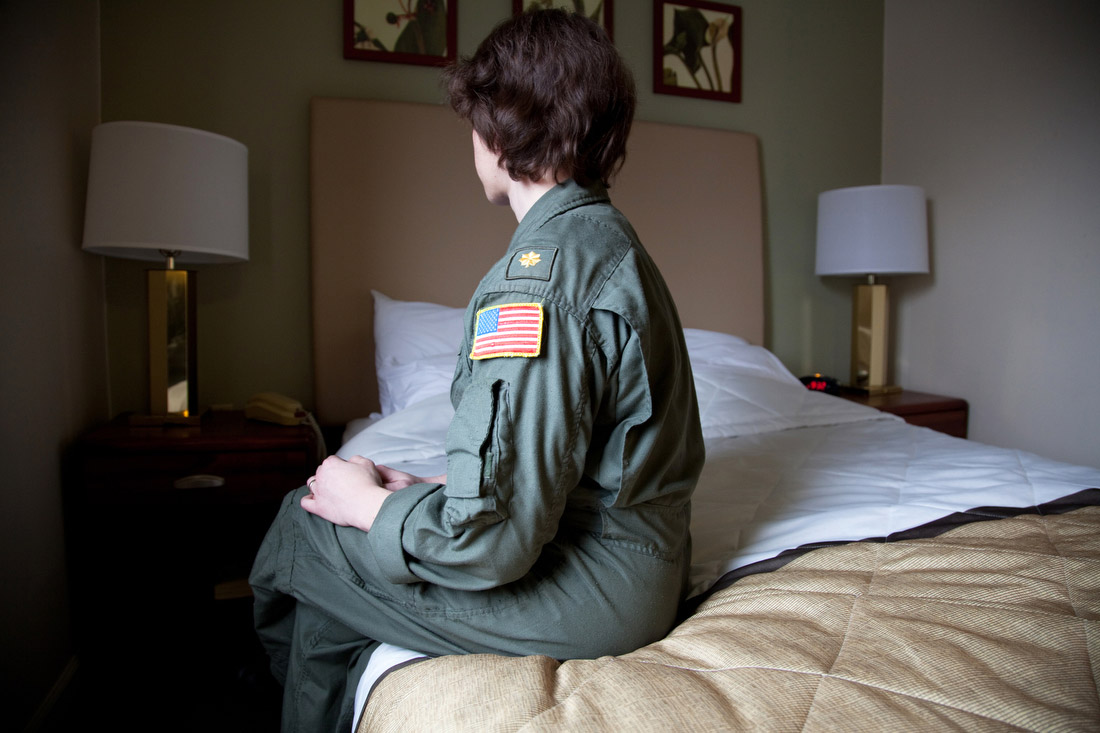 Jeff Sheng is a photographer based in Los Angeles. He is also a Ph.D. candidate studying sociology at Stanford University. Follow him on Instagram and Twitter.
Photo editor: Brett Roegiers