It was early in the morning when the Phoenix received word of a boat in distress in the Mediterranean Sea, off the coast of the Italian island of Lampedusa.
The rescue crew moved in and found a tragic sight that has become all too familiar over the last couple of years.
A large wooden boat was rocking from side to side, overcrowded with hundreds of migrants trying to reach European shores. No one on board had life jackets.
At one point, the boat tipped over and threw hundreds of people into the water. Rescue workers sprang into action.
"The scene was chaotic," recalled Chris McGrath, a Getty Images photographer who was on board the Phoenix. "Every member of the crew from the Phoenix was on deck or pulling people from the water, including the ship's chef."
Other vessels arrived to help, including a commercial tugboat and members of the Italian navy and coast guard. But not everyone made it.
"We passed floating bodies, tying life jackets to them so as to recover them later," McGrath said. "By the late afternoon, the Phoenix had some 600 people on board, and at that point approximately 32 dead."
Among the dead were men, women and children. All were from African countries looking to start a new life in Europe.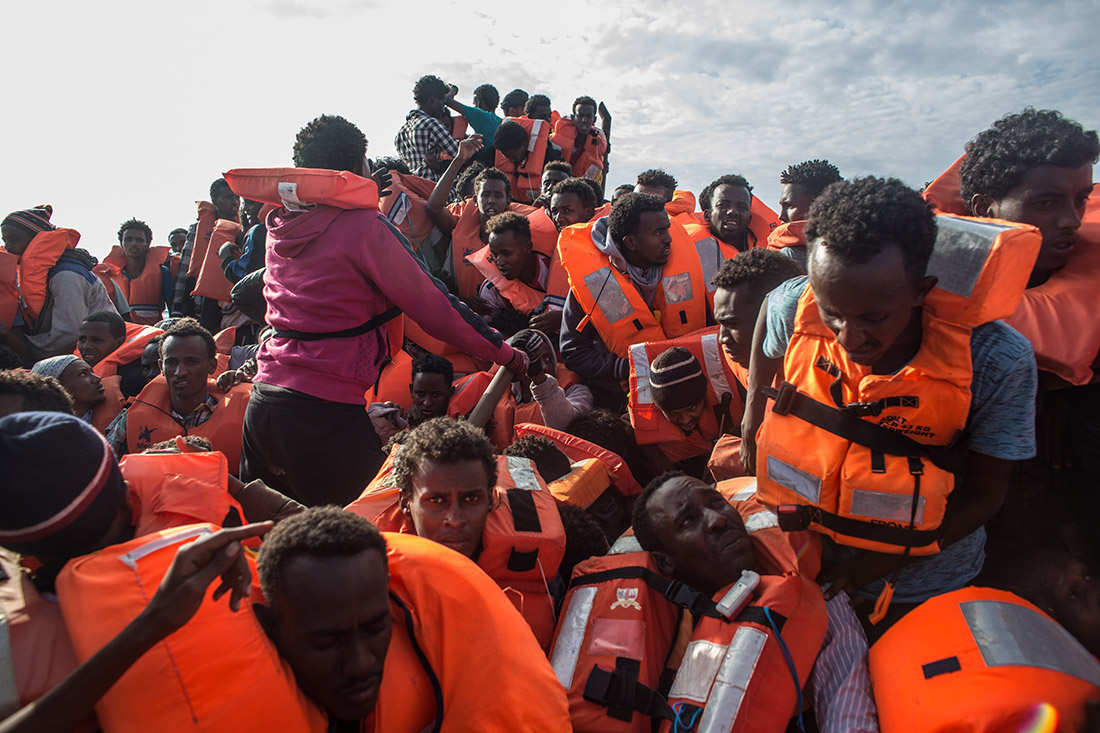 "Most of the reasons for taking the boat are the same: war, famine and lack of safety in their home countries," said McGrath, who spoke with many of the migrants after the rescue. They're willing to do whatever it takes to escape — even if it means boarding dangerously overcrowded boats with a lack of fuel or water.
McGrath has spent the past two weeks with the Phoenix, a vessel affiliated with the Migrant Offshore Aid Station, or MOAS. MOAS is an organization based in Malta that has been saving people in the Mediterranean since 2013. It's been extremely busy.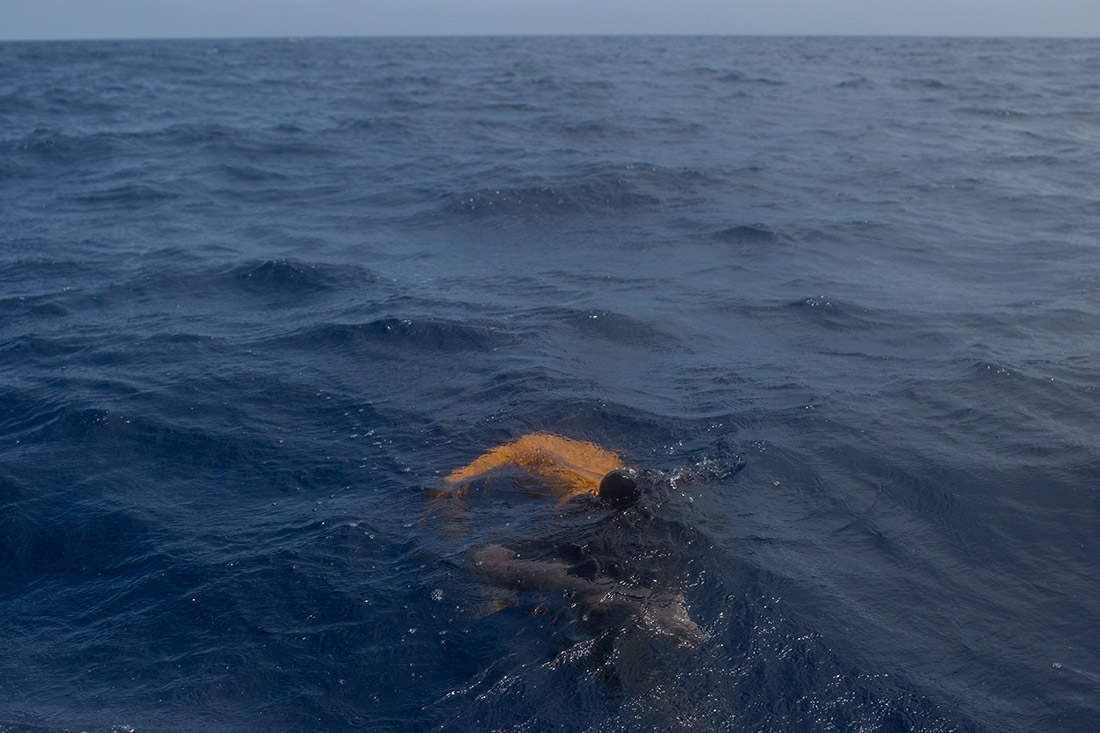 So far this year, about 50,000 people have risked their lives to reach Europe by sea, according to the UN Refugee Agency. Nearly 1,750 are estimated to be dead or missing.
Thousands also died in 2014, 2015 and 2016 as they tried to cross the Mediterranean, which has been called the world's deadliest border.
The crisis has shown no signs of letting up.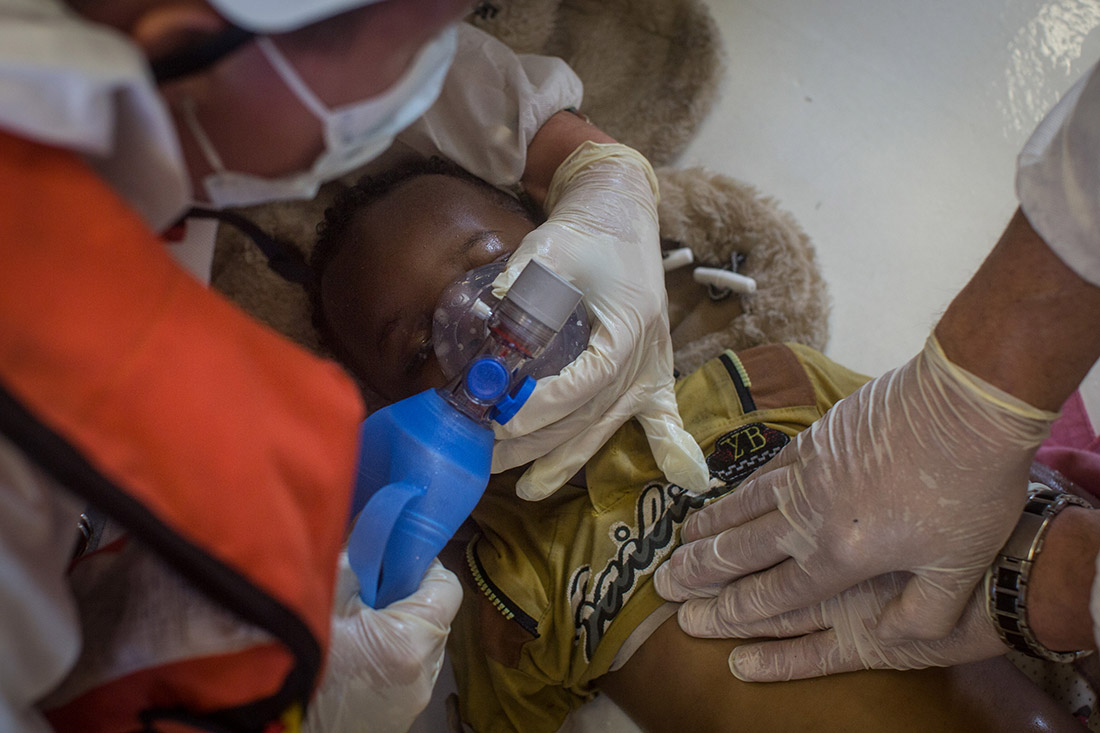 "From discussions with crew members that have been doing rescues for more than a year, it seems that there are more and more boats and they are packed with more people," McGrath said. "Smugglers make a lot of money from these trips."
McGrath said some of the migrants from Wednesday's rescue told him they had paid anywhere from $1,500-$5,000 (US) for a spot on the doomed boat. There were approximately 750 people aboard, MOAS reported.
"Add that up and you have a lot of money tied up in just one boat," he said. "So you can see the incentive for the smugglers to keep the trade going and increase the numbers."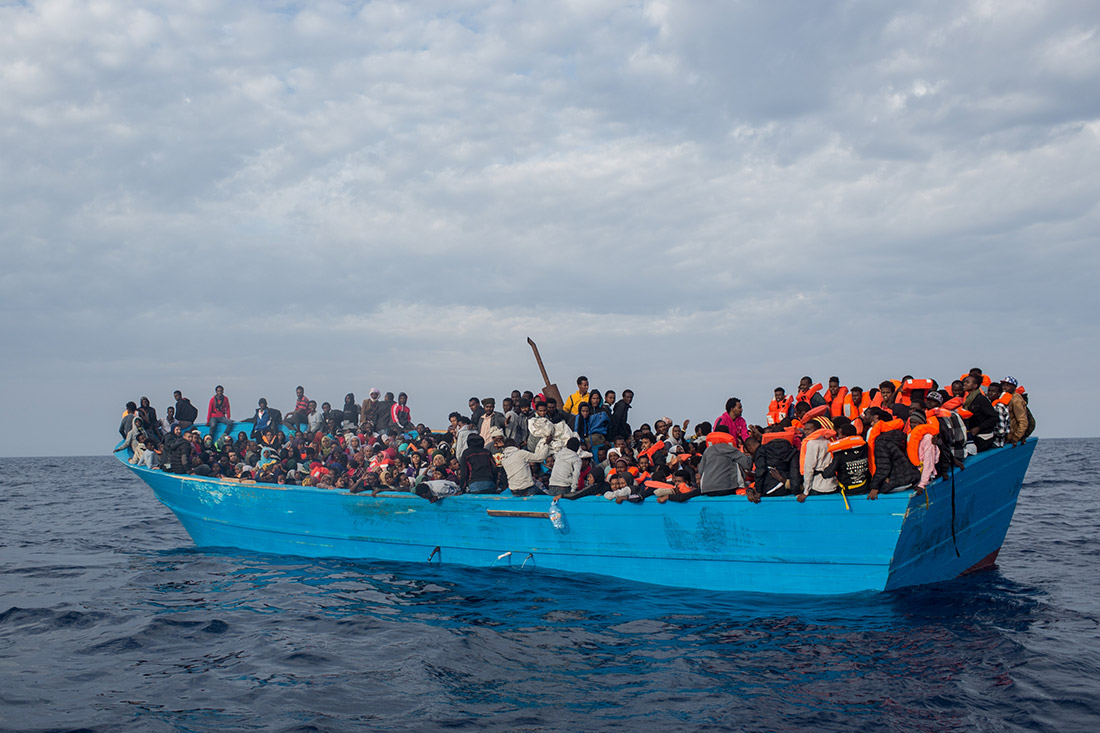 MOAS is just one of many charitable organizations patrolling the Mediterranean and helping those in trouble. The Phoenix is its only vessel right now, but it also has a plane that helps spot distressed boats. On board the Phoenix is a full medical clinic with a doctor and at least two paramedics.
After a rescue, the migrants are taken to a port in Italy where they can apply for asylum. Some spend months in processing centers, McGrath said.
The photographer has witnessed two rescues during his assignment so far. He said that when he first started, he was struck by how far it was from Italy to Libya, the African countries where many of these journeys originate.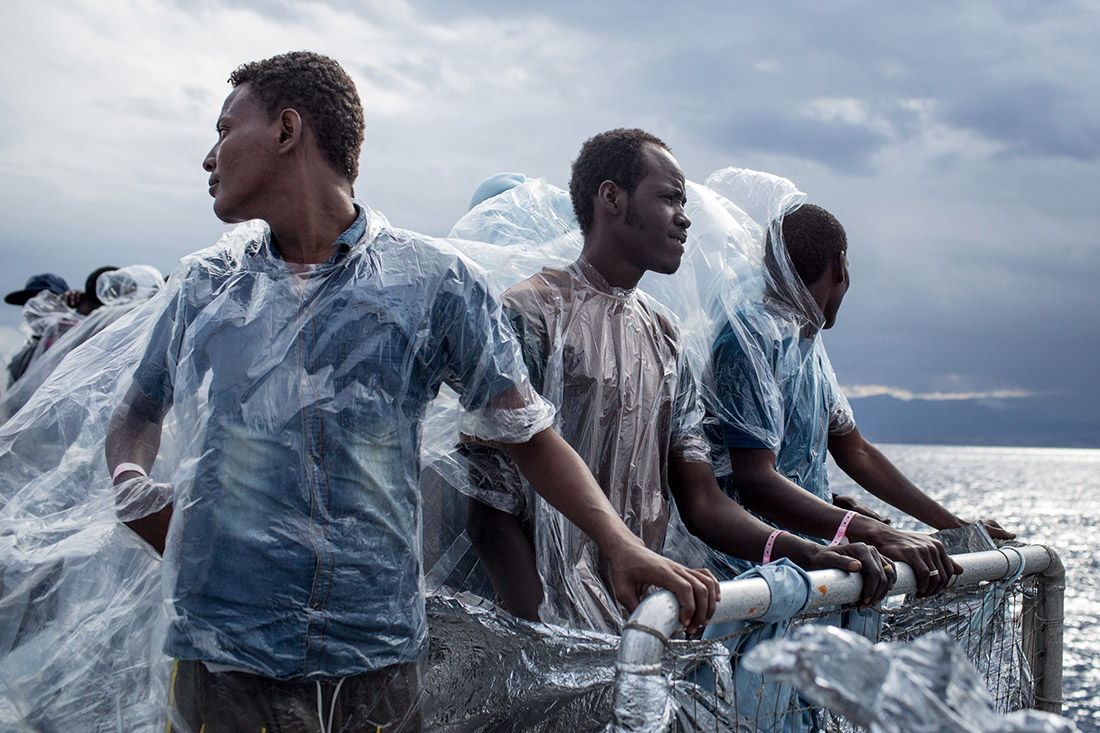 "When I covered refugees leaving Turkey to head to Greece, I could understand how it was possible. The distance is smaller, and from Turkey you can see the Greek islands and it makes the trip less daunting," McGrath said. "However the trip from Libya is a much bigger distance, and you cannot see land, you cannot see the final destination.
"It really made me think just what drives a person to board a massively overcrowded boat, with a small child, and leave a shore in the darkness of the early morning, just being told to head north. … It is a frightening concept. You just have to imagine how bad the situation is in his or her home countries to force someone to undertake this journey."
Related: 'These crossings are nothing but fatal'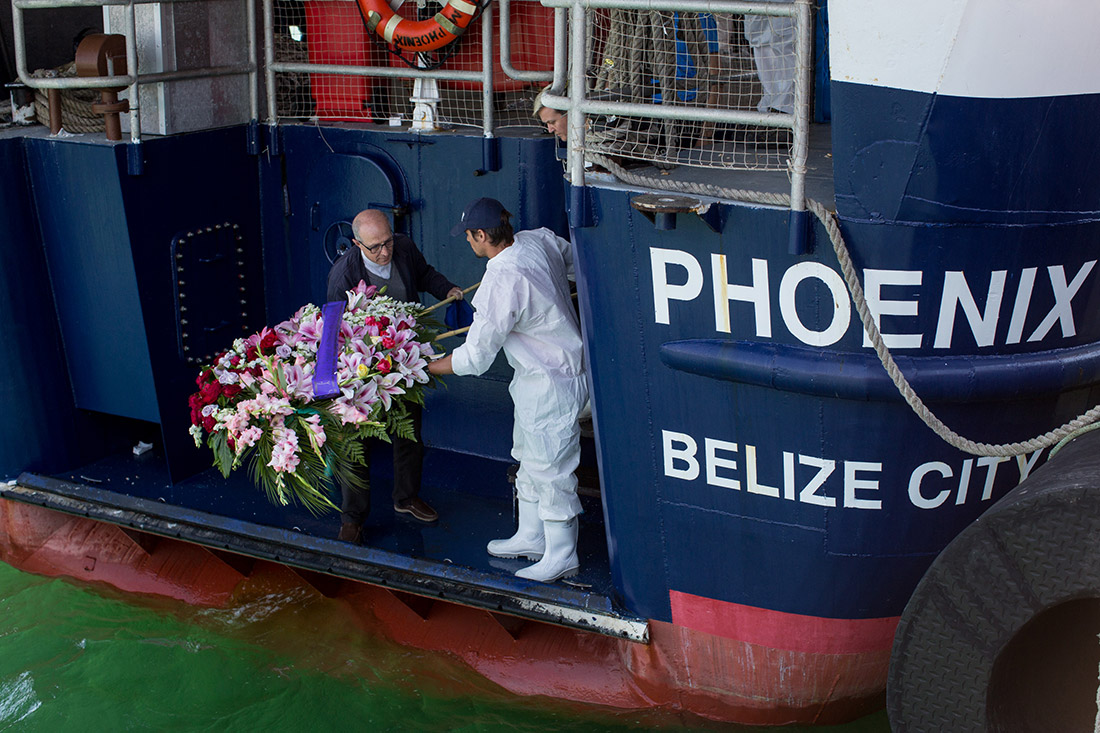 Chris McGrath is an Australian photographer based in Istanbul. He is a staff photographer for Getty Images. You can follow him on Instagram and Twitter.
Photo editor: Brett Roegiers