It's the end of the road for "The Greatest Show on Earth."
The Ringling Bros. traveling circus is performing for the last time Sunday with a stop in Long Island, New York.
The circus has been a piece of Americana for 146 years, but high operating costs and low ticket sales brought about its demise, ownership announced in January.
Stephanie Sinclair, a Pulitzer Prize-winning photographer, spent about two weeks with the circus as it traveled to a few different cities.
"I was mostly sad for the performers when I heard about the closing," she said. "Because I know that it's a way of life for so many of them. And while there are other circuses that I'm sure they will perform in — in different countries and maybe here in the U.S. — this was definitely something that they were all very proud to be part of."
"Almost all of them are from generations of circus performers, so this is literally in their blood."
Photographer Stephanie Sinclair
Hundreds of workers make up the circus, including performers and train conductors and other behind-the-scenes personnel. Most live on the trains, Sinclair said, which can reach up to a full mile long as they travel from coast to coast for 44 weeks of the year.
"Almost all of them are from generations of circus performers, so this is literally in their blood," she said. "They've been brought up with this, and this the only life many of them know."
At one stop, Sinclair created an outdoor portrait studio to get a more intimate look at the workers and tell their stories.
"They're used to presenting a certain character to the world. And I really wanted to make portraits that would show not just their character that they show to the world, but who they are as people," she said.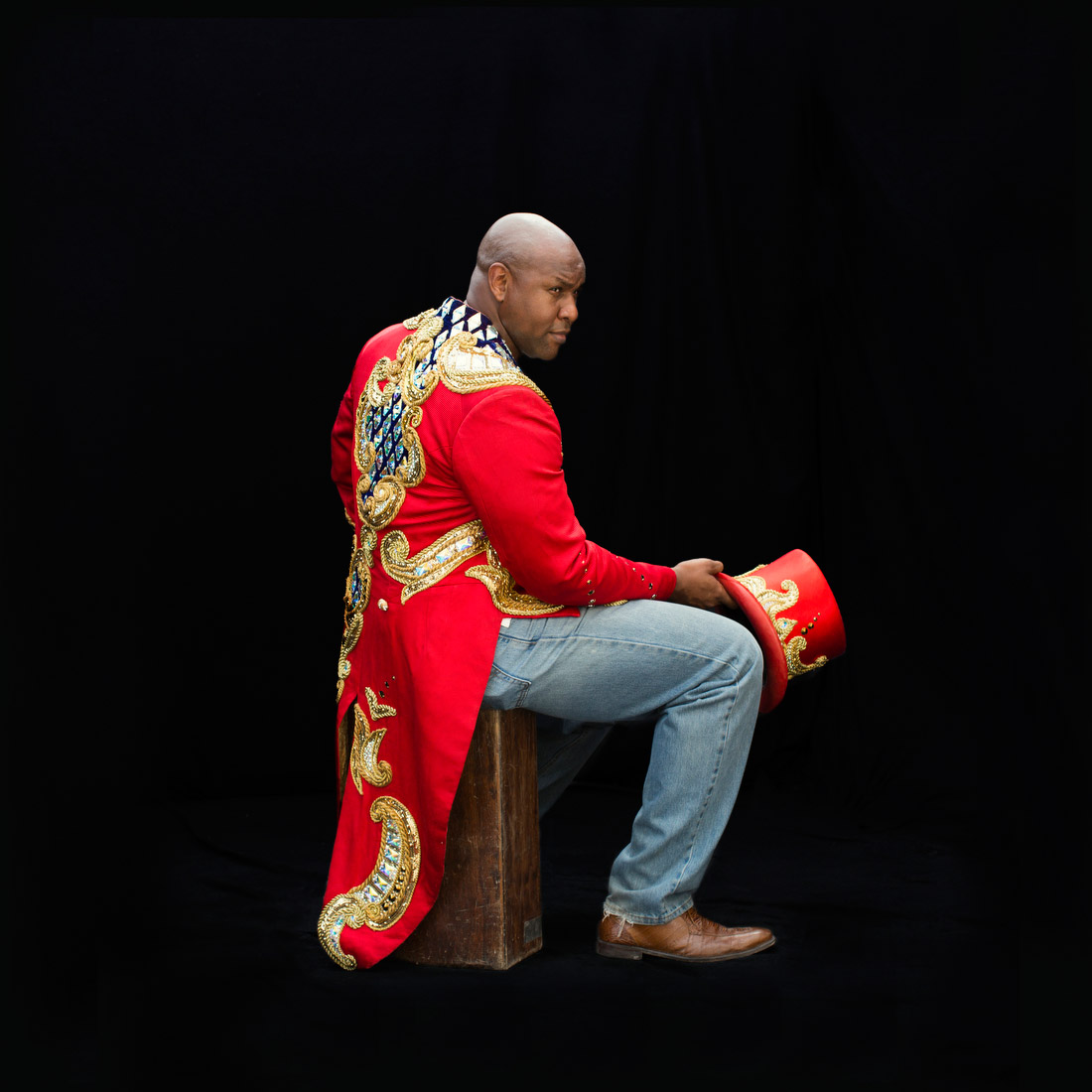 Johnathan Lee Iverson, ringmaster
"It's more than people losing their jobs. It's a piece of culture that's being shut down. At all these shows, people come up and say, 'I can't believe you are closing.' But then they say they haven't been to the circus in 20-30 years. The fact is, people stopped coming, we couldn't fill up the seats, especially after the elephants were removed from the show. I knew the show didn't have long after that. There was no way this wouldn't go down. We have a saying, 'The pegs of the circus tents are clowns and elephants.' "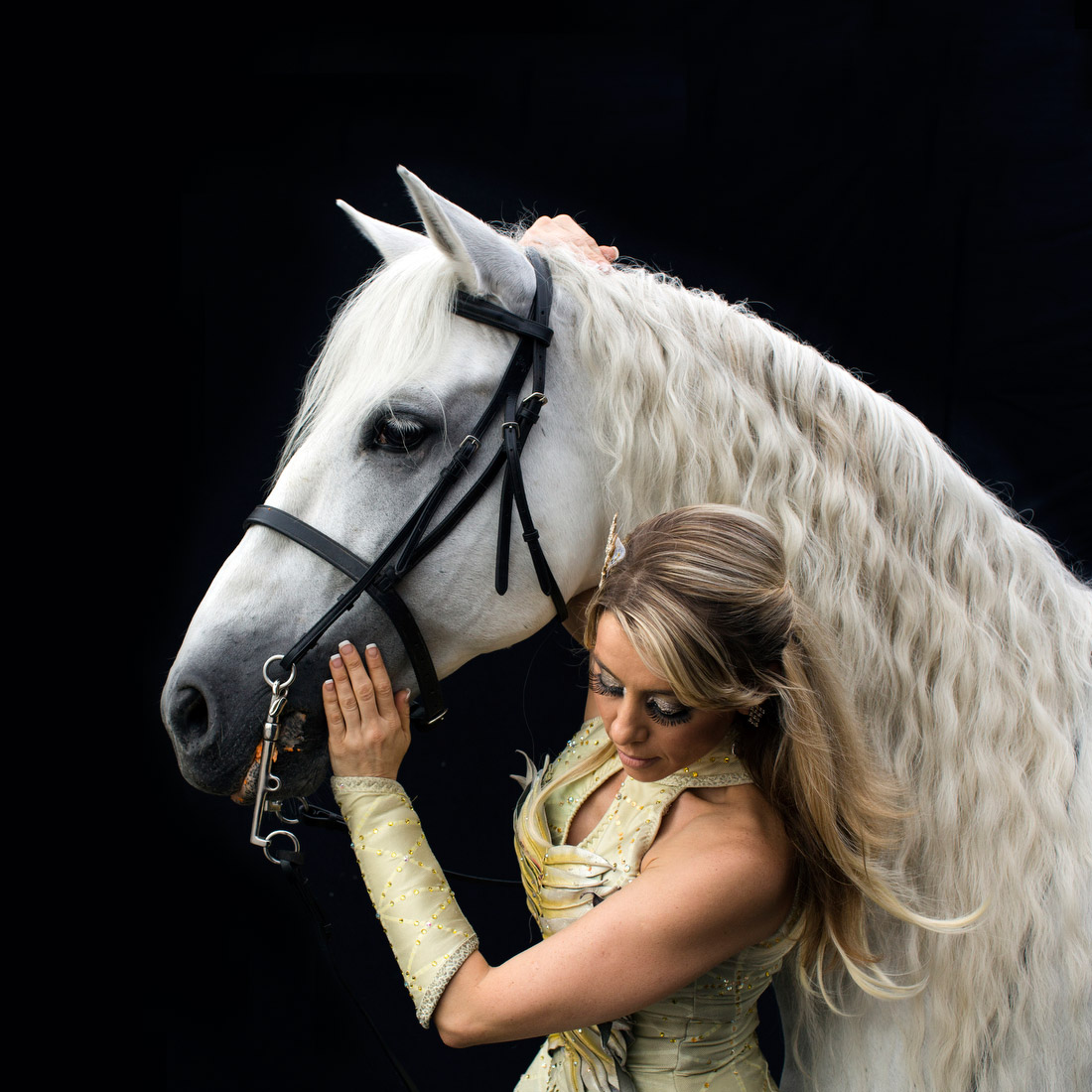 Tatiana Tchalabaeva of The Thundering Cossack Warriors
"It's a lot of fun, (but there is) a lot of danger to it. Anything can happen. Horses can fall, you can fall, anything can happen. But you just go out there and you enjoy it. It's fun. It's an amazing feeling, the bond between animal and you. We love it. Our horses are just like our kids; we love them. They're part of our family."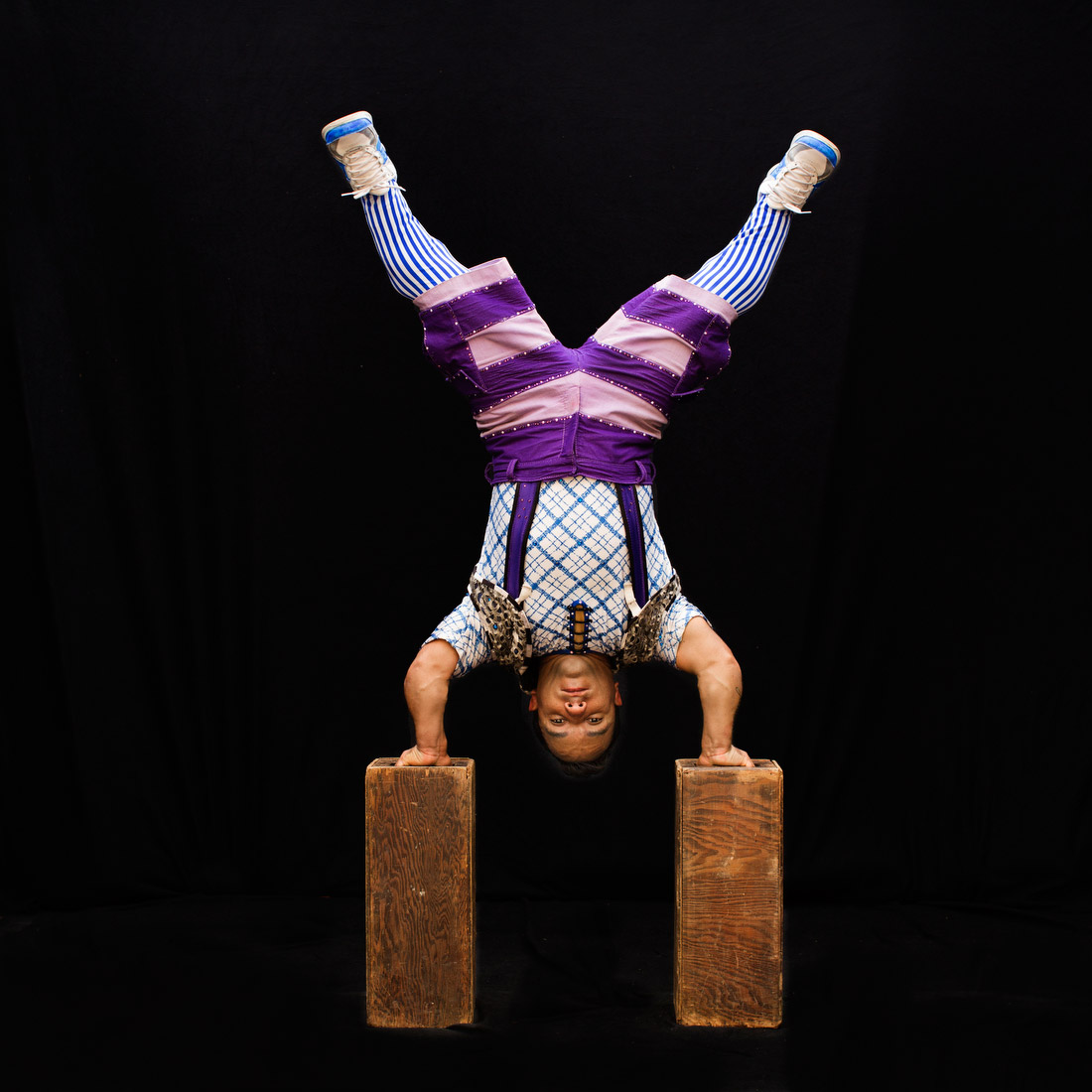 Paulo Cesar Oliveira dos Santos, actor and acrobat
"I am the last little person to be part of this circus. I am proud; I am a great performer. Children, they can see that I have challenges because of my size. We need to continue being examples for children, being people they can look up to. I want to continue to help them find courage in life. … My family, we'll go back to Brazil because my boys need to go to school. I need to go back to my country for now, but I hope to come back to America to perform."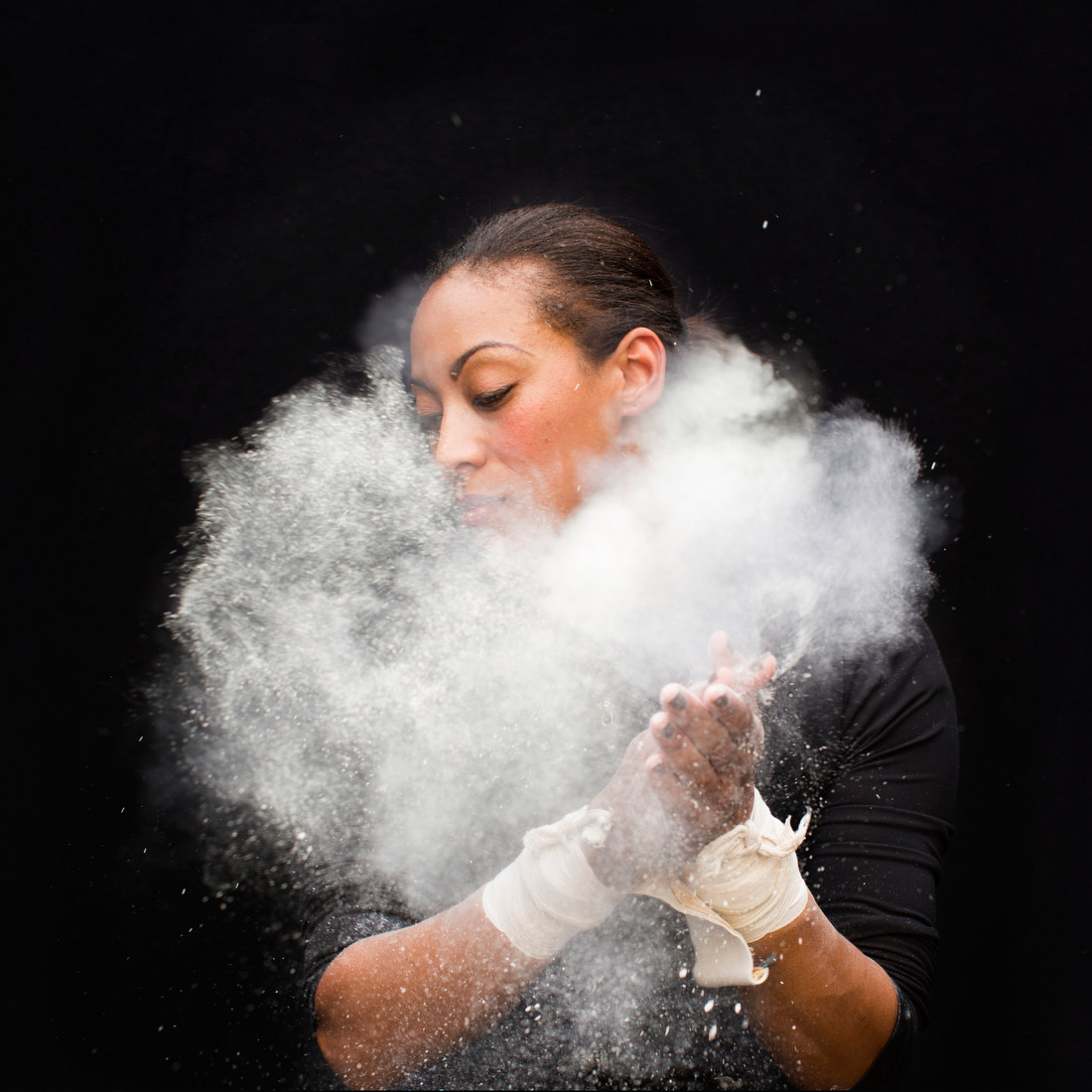 Kristin Finley, trapeze artist
"Everyone is scared. It's a place where some called home for more than 30 years. It's like being institutionalized. The outside world is scary! I hope people use this opportunity to grow and learn. … Life goes on. You either cry and feel sorry for yourself or you pick up your pants and move on. (My troupe is) with two shows at the moment, Tarzan Zerbini (Circus) and the Jordan World Circus, who work mostly for Shriners Hospitals for Children. It's a good feeling to know that we are helping to raise money for children in need."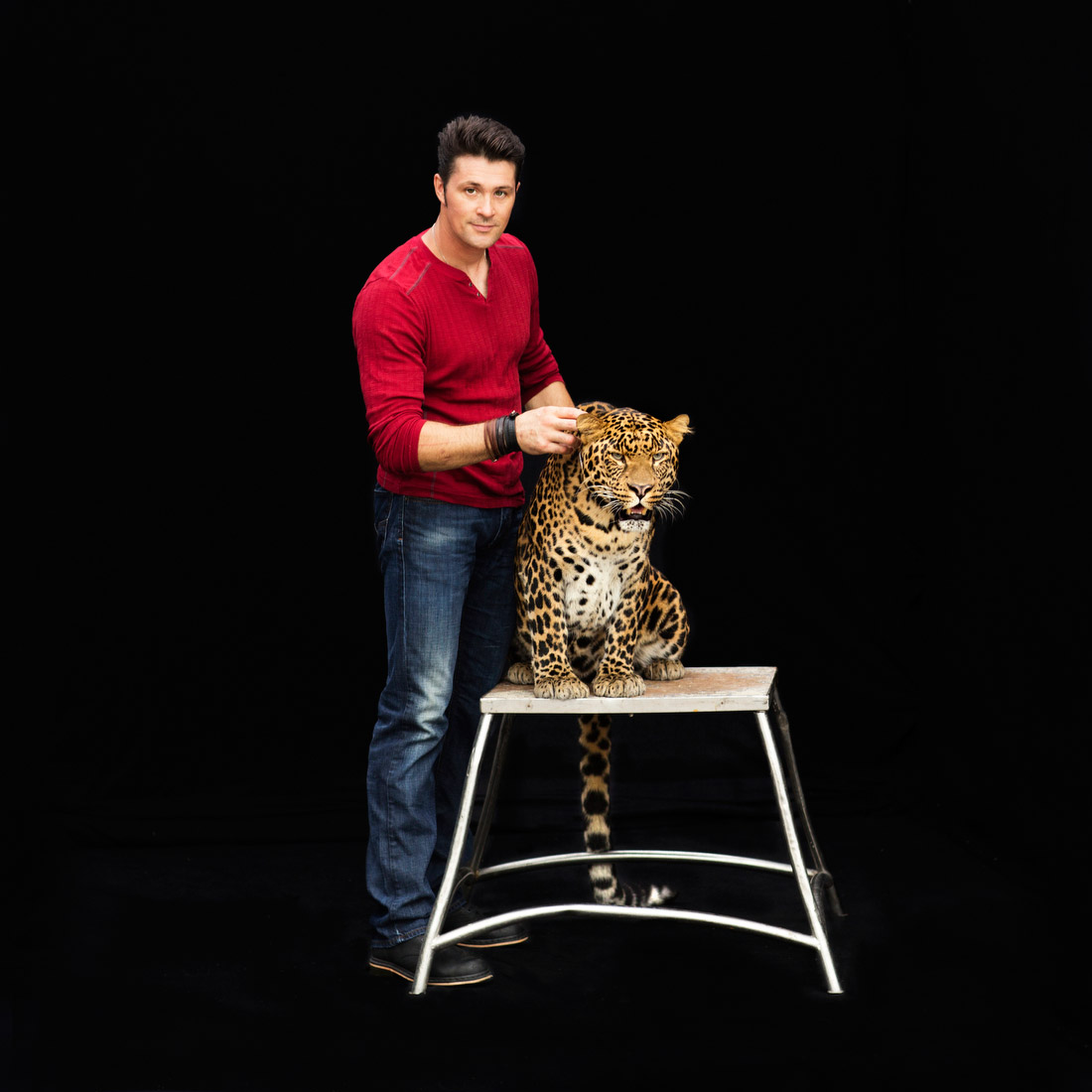 Alexander Lacey and his leopard, Mogli
"I work with wild animals — tigers and lions — because I love big cats, first and foremost. It just so happens that the circus gives me an opportunity to do that, so whether the circus was to close or not close or never be around again, I would still be involved with big cats. But what I do creates, in my opinion, awareness. Because people, unless they actually see something with their own eyes, or feel it, or touch it or are in its presence, they don't really care for it. … When people come to an open house, they have a million and one questions. They're really interested because once those animals are there in front of them, people suddenly are touched by them. So every single waking day of my working life, since I was 17 years old, all I've done is care for these animals."
Laura Sutton, contortionist and schoolteacher
"I've heard a lot of students whose parents really encourage them to learn more than one skill — like more than just trapeze, more than just motorcycle riding — so they can be valuable to other circuses because maybe they won't spend their whole lives here."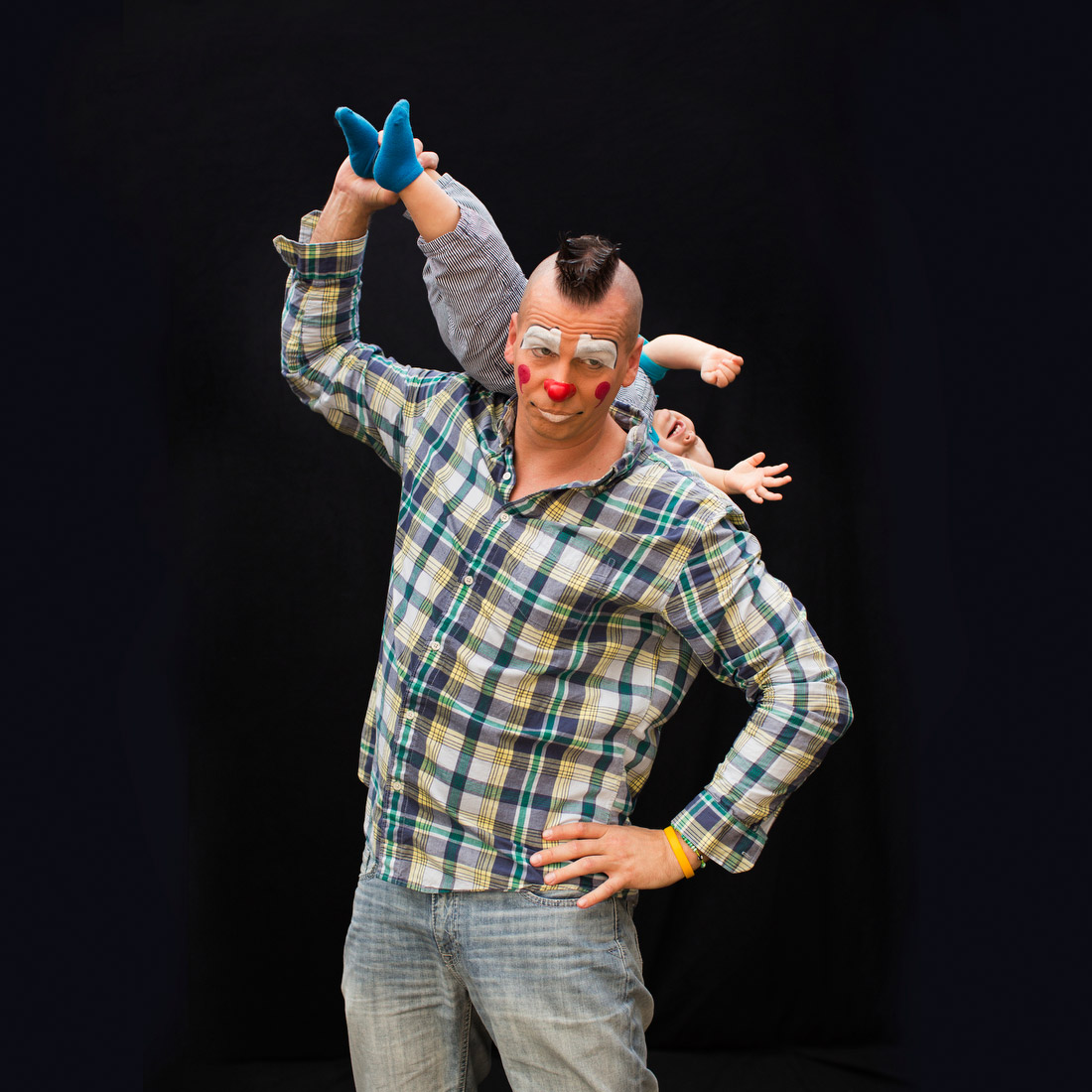 Sandor Eke, clown, and his son Michael
"I (was) born in Hungary and my parents worked in the circus. (Since) I was 1 and a half years old, my mom and my dad both worked in circus. She (was) an announcer, and my dad became a tent master. For me, lions and tigers and elephants walking around me was just natural. (We traveled) from town to town. My son was born into the circus, and many people ask me, 'Oh, next generation of clowns, performers?' And I'm like: 'Absolutely not! He's going to be a dentist, a lawyer, a professional athlete, a millionaire, a billionaire, I don't know.' But of course, it's kind of a joke. If he likes it, if he has skills for it. I mean… he's already trying to juggle. He can disappear really fast, so he might be a magician."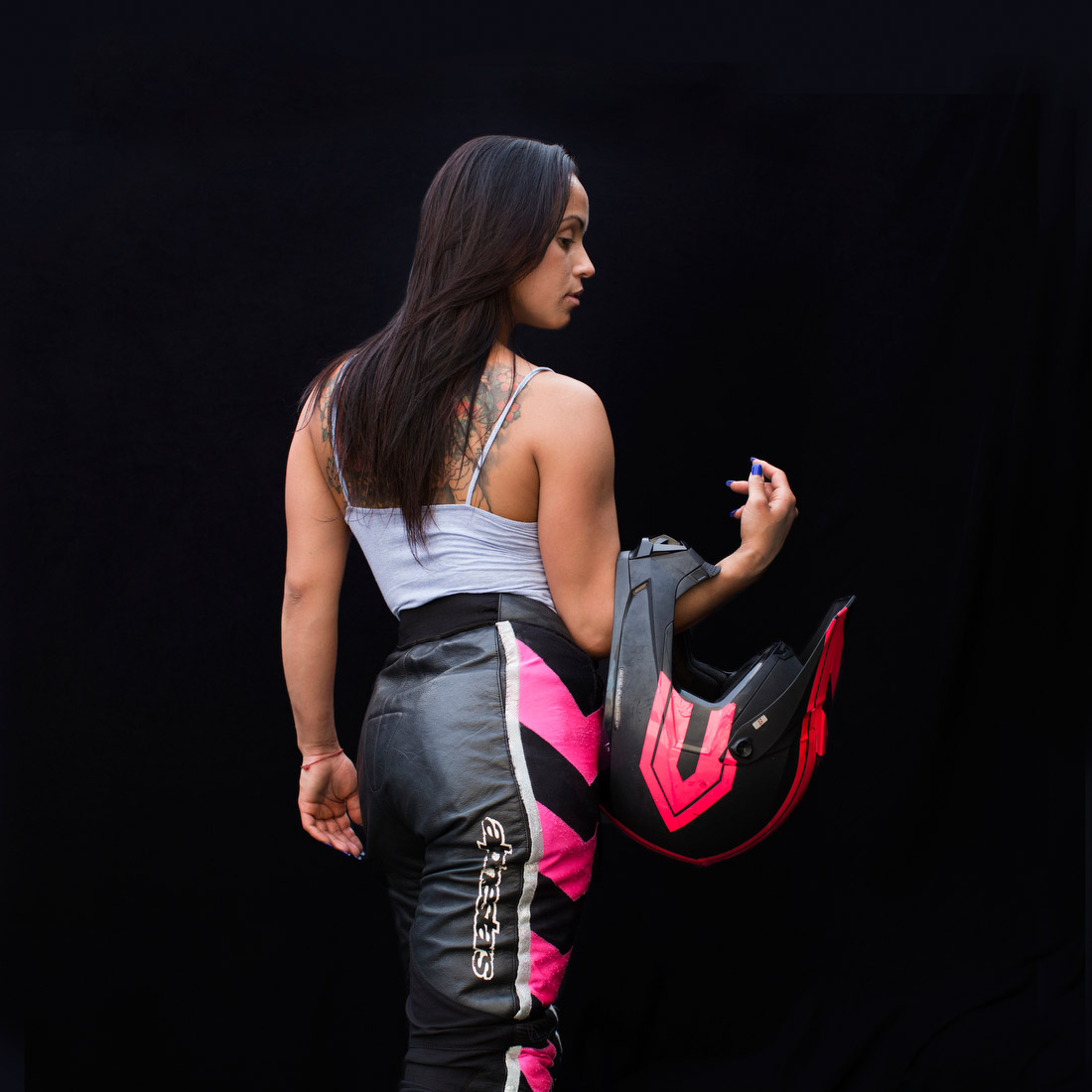 Adrielle Stankowich Alves, trapeze artist and motorcyclist
"I was born in the circus. My family has a circus in Brazil. I've been doing the trapeze for 14 years and I love (it). My daddy did it, (as well as) my mom, my brothers and sisters. It's in our blood. And I can't see my life without the circus."
Jerry Lee Bentley, train mechanic
"I've been in the show business pretty much all my life. I was born and raised on another traveling show. I took some time off in between with the service, (but) I had to come back." Bentley has been with Ringling Bros. for nearly 20 years. "It's the only thing pretty much I know what to do: making sure the train comes out, you know, goes from one town to the other, make it safe for the people who live on there. Pretty much that's all I've been doing. (When) I see families come out and they have big smiles, and the kids are happy, it's like it hits home. You know, I've done my job good because I made sure we got here safely and everything was going good with the show and no one got hurt, and you go on from there. If I can put a smile on someone's face, I feel OK. I've done a good job."
Stephanie Sinclair is a Pulitzer Prize-winning photographer based in upstate New York. Follow her on Facebook, Instagram and Twitter.
Photo editor: Brett Roegiers