The travel ban ordered by President Donald Trump has received fierce criticism and legal challenges.
But there are many Americans who agree with Trump that temporarily banning refugees -- as well as immigration from certain countries -- is necessary to ensure safety in the United States.
Here are a few people who spoke with CNN about why they support the administration's stance. In all the conversations, everyone expressed concern for those fleeing persecution and war but emphasized the desire for the United States to protect its borders.
Also see faces of those impacted by the travel ban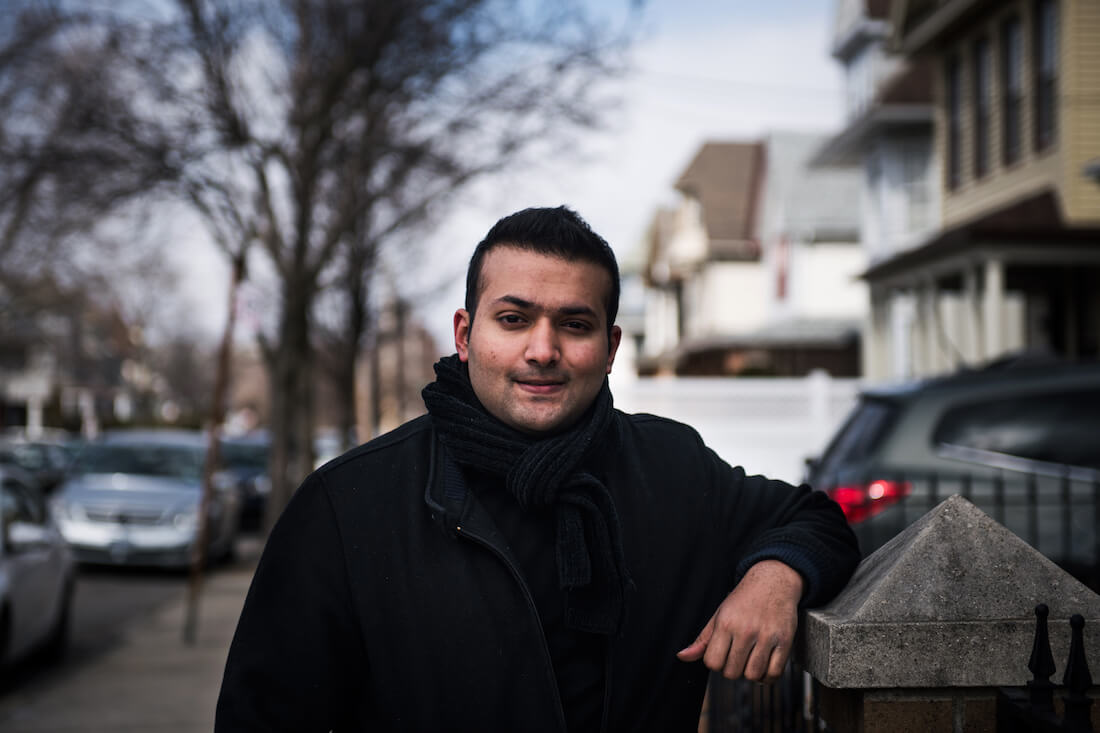 Danny Eapen
25, New York
Danny Eapen, the son of Indian parents, was born and raised in Qatar, and he said he is used to being "extremely screened" when he travels back home to visit his family over the holidays. He doesn't mind it though. His positive attitude permeated his voice as he explained that, "When I was flying from Tulsa, Oklahoma, to Doha, Qatar, I was extremely screened by immigration because they wanted to know why a guy with an Indian passport born and raised in the Middle East is flying back to Doha. That was under (the) Obama administration. So when it happened, I wasn't mad at them or upset because I know as soon as I touch back in Doha they're going to do the exact same thing or even worse." He said in Qatar, "if someone is flying from Jordan into Doha and they see there is a stamp on their passport that they were in Iraq, the airport security would question them. … People in the Middle East get screened by others in the Middle East."
Even though Eapen couldn't vote, he campaigned for Trump and said he doesn't see the ban as a Muslim ban because so many Muslim-majority countries, such as Indonesia, were left off the list. He saw it as more of an effort to target certain problematic hot spots in the world.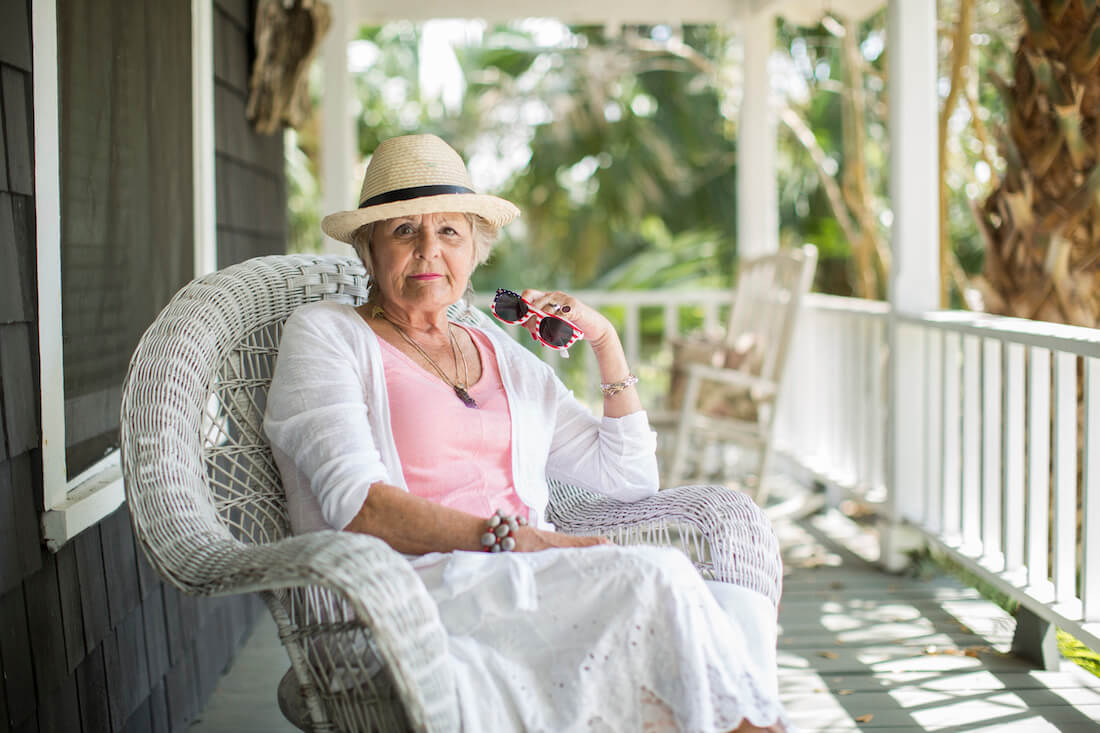 Susan Richardson
71, Florida
Susan Richardson is an immigrant from England. She came to the United States in 1965 and considers it an enormous honor. She supports the travel ban because she believes that any sovereign country has the absolute right to protect its borders.
"I'm a legal immigrant," said Richardson, an oil painter and artist who's been an entrepreneur for years. "When I came to this country, if you didn't have the right visa, if you didn't have somebody who sponsored you, you were turned back at the airport."
She said there should be a firm vetting process but believes allowances should be made for women, children and the elderly who are fleeing war-torn areas. She thinks that single, military-aged men should be back home aiding the war efforts.
"We (Americans) are very generous people. I'm from England and Brits are generous people, too. … I'm not anti-Muslim, I'm anti-violence."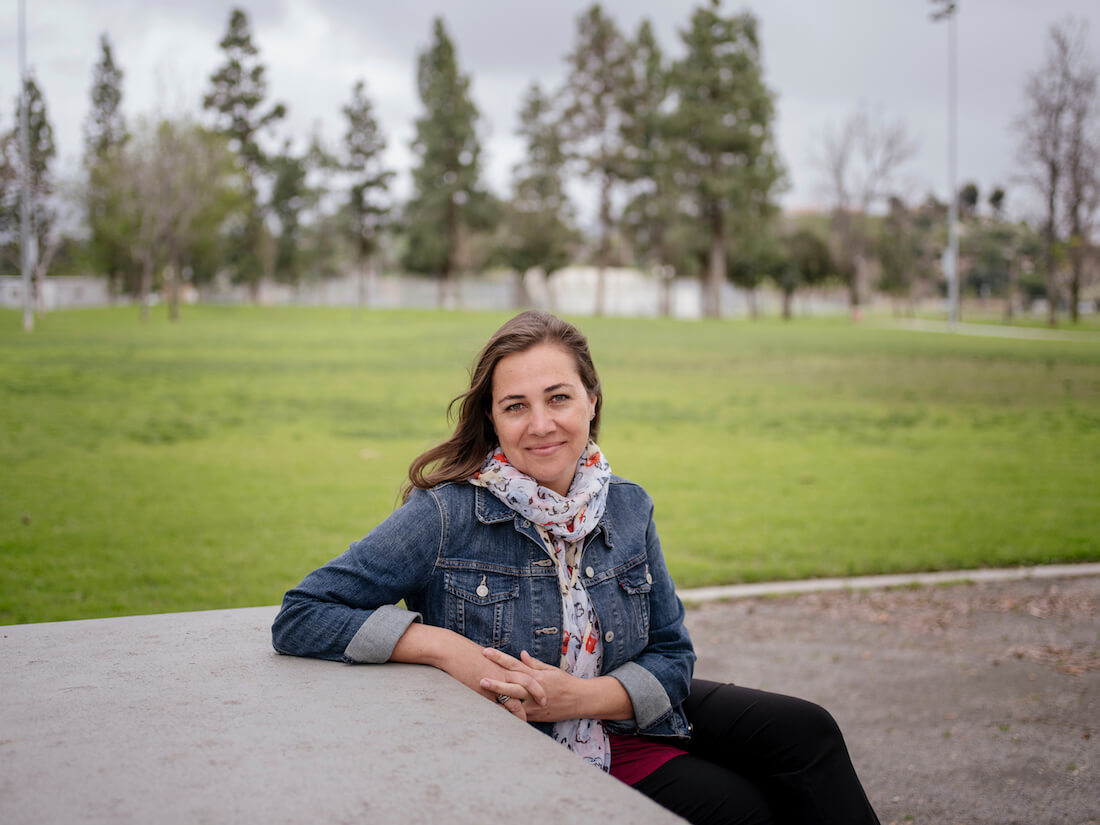 Rebecca Meyer
39, California
Rebecca Meyer is a schoolteacher in southern California who spoke with CNN last month about Trump's first travel ban, which was blocked by a federal judge. She said that while she supported Trump's decision to pause travel from certain countries, she had some criticism for the way he went about it. After Trump's latest executive order, she thinks the ban is less restrictive and that's a good thing.
"I think any good leader who comes into a position and they feel like they need to take a timeout or a pause in order to re-evaluate -- that's good leadership," she said. "You take a minute to look at a policy. And yes, it's going to be inconvenient to some, but in the grand scheme of things, it takes time to evaluate things that have to do with national security and safety."
Meyer said this new order seems like Trump is being a little more flexible and maybe listening to some of the dissenters and fixing some things they wanted to see changed: "Sounds like maybe he's making some changes in order to strengthen the relationship we have with Iraq and defeating ISIS." Meyer spoke carefully of the situation, knowing it's complex, and she said, "I always try to put myself in the shoes of those who disagree."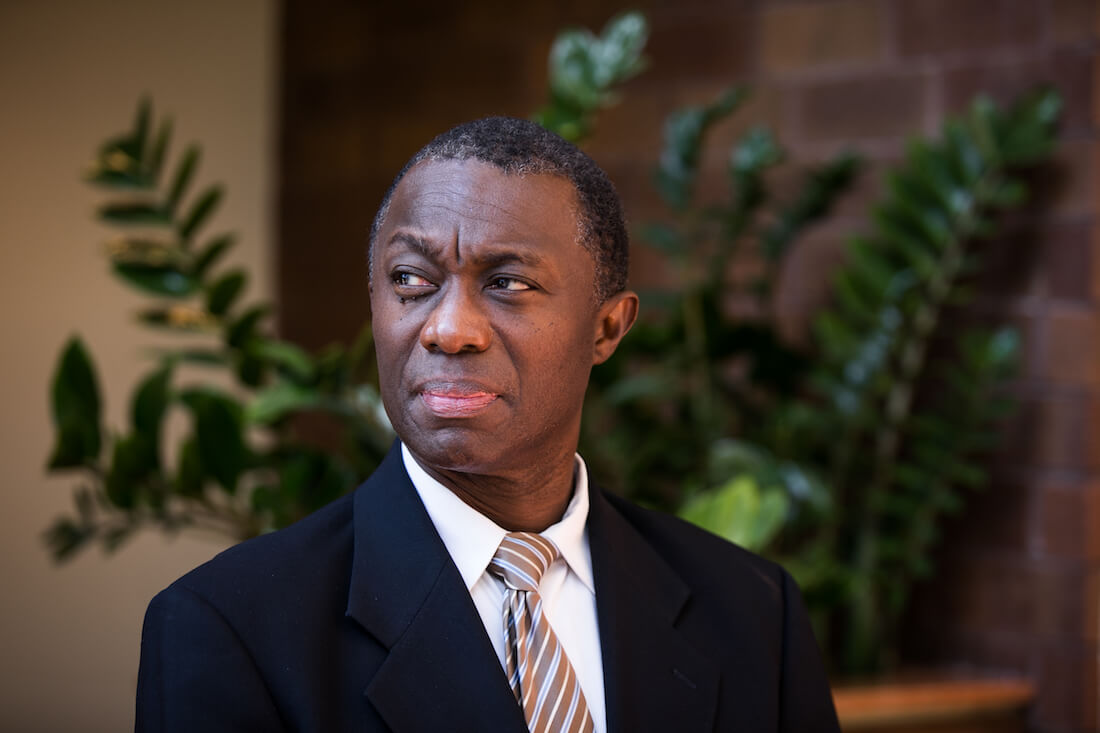 Eric Johnson
53, Georgia
Eric Johnson voted for Trump because national security was a priority to him, but he suggested that Trump could do a better job with how he implemented and communicated the first ban. "I agree with his objective, I most likely agree with his decision, but I think he's got to do a better job on how he presents it to the American people," Johnson said.
"America, we are a country that has open arms to people. We are compassionate. ... We also have to realize our objective for those people who are doing the right thing, we want to be sensitive to them because we don't want to send a message to people who are the good ones that you're not welcome in America. If those (executive order) changes are improving that area of compassion for law-abiding people coming here, that's a good measure."
Johnson suggested that Trump could support more programs, nonprofits and churches who are working on supporting and aiding refugees. "Let's work with the Red Cross and other international organizations. Help those people who feel they're suffering as a result of ISIS and in Syria and let's try to support them. Let's not do anything to jeopardize our security, because if we are not safe then we can't help them."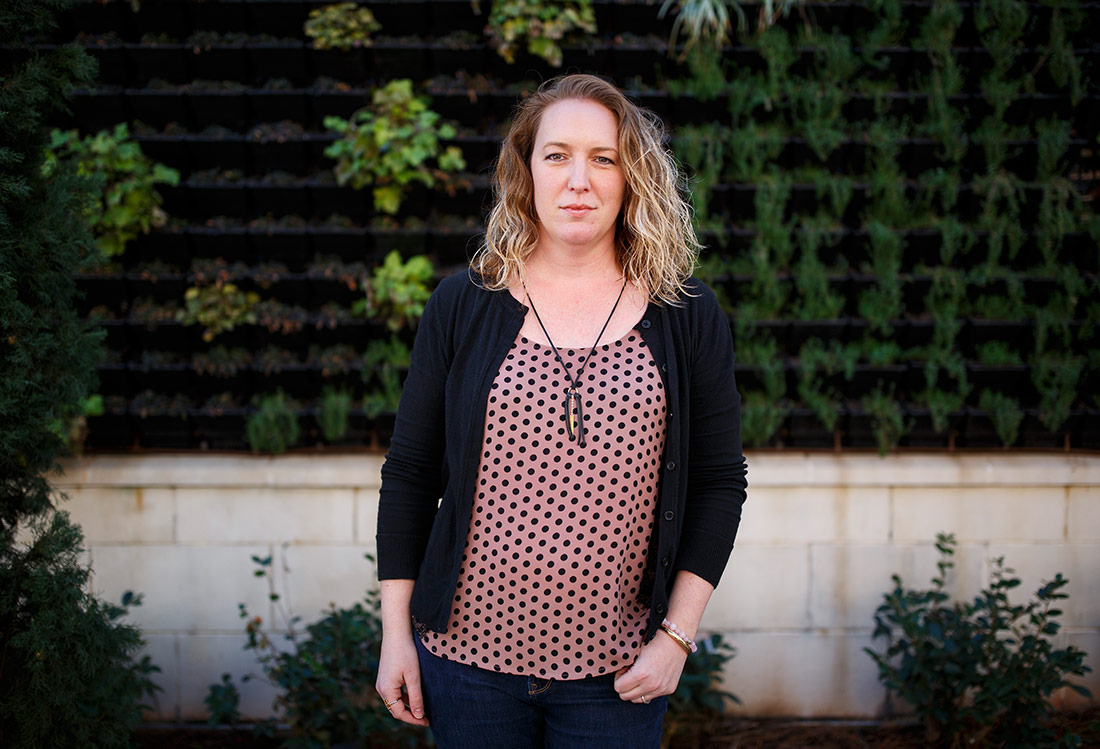 Amanda Patrick
38, Georgia
Amanda Patrick is a tax associate with a 5-year-old son. She said she's not opposed to immigrants coming into the country through the proper steps and vetting processes, but she said "the biggest thing for me, especially with having a child now, is the safety factor. Just people coming in that we aren't properly vetting."
Regarding refugees, she said: "I don't have issue with the people who have been properly vetted. I think (Trump's first executive order) probably came down a little too quickly, perhaps a little too harshly, especially with people caught mid-travel. Let them make it through the airport, let us do the vetting on our end, and put them in a safe place if they were truly coming through on those proper channels."
She believes it's a good thing the executive order was re-written. She said it seems like Trump had more input from advisers and had put more thought into it, which she hopes will alleviate some of the tension overall.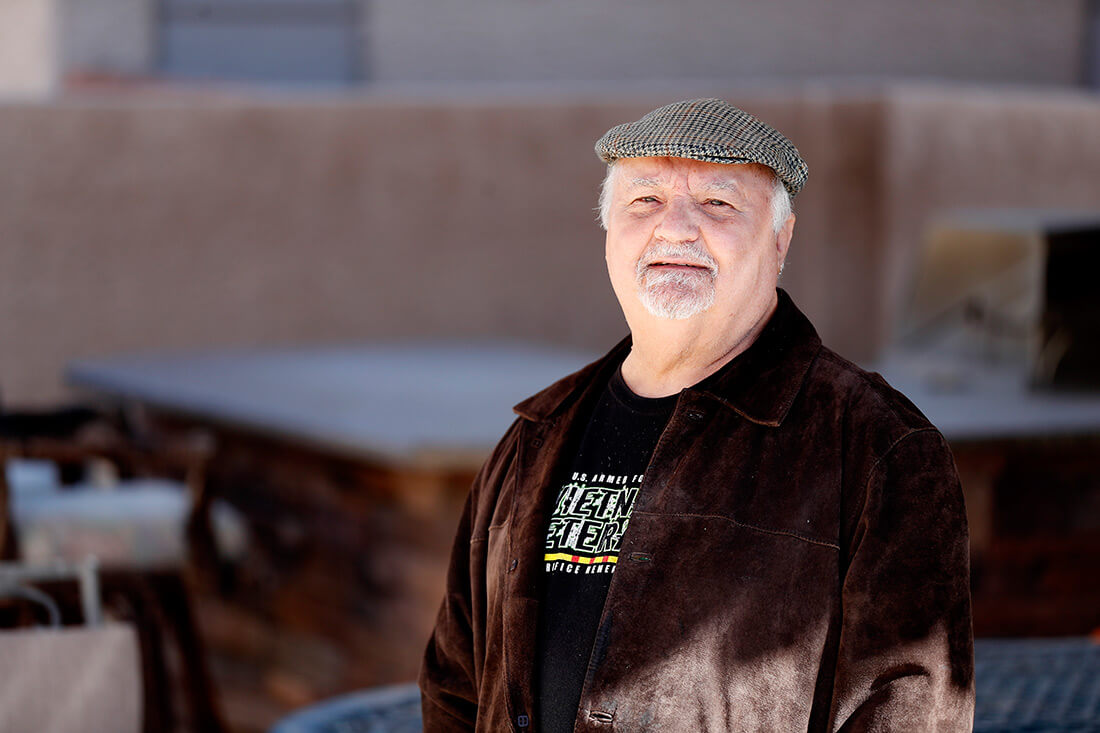 Robert Reed
71, Nevada
Robert Reed was 19 when he came to the United States from England, full of hope for the future. A few months after arriving on American soil, he was drafted to go fight in Vietnam. "I served in Vietnam, honorably, (for 13 months) and I'm very proud of that," he said.
He felt apprehensive and a little scared after being drafted, but he stated that he wasn't at all resentful. "I was proud to be here," he said. "I felt by serving, in some ways, would be advantageous for my future. I feel resentful of people who didn't serve and found a way out and dodged the draft. When I came back, we didn't talk about it – we were verbally attacked in some cases that we were even there because it was a very unpopular war. I felt very proud that I served.
"Which is another reason why I feel that, having served the United States proudly, I earned something, the right to be here. People coming here illegally have earned no right whatsoever."
Reed is now retired after being self-employed. He voted for Trump in November -- not because he necessarily liked Trump, he said, but because he did not trust the Clintons.
Betty Norris
49, Alabama
Betty Norris, a manager at Highway Pickers Antique Mall & Market, said she supports the travel ban even though she thinks Trump's first one was done hastily. She supports people coming to this country legally, getting jobs and paying taxes.
"If you're going to be here, you need to do what we are required by law to do," she said. "You shouldn't have more privileges or less privileges if you do what I do, my neighbor does: pay your taxes, pay your bills and work."
Regarding refugees, she said: "I think it's a horrible situation, I think it's a dire situation, and as a mom, my heart goes out to those children, it hurts my heart.
"Every country, I think, needs to put money in the pot for this fund. … Those countries that people are leaving from? They have some responsibility to their own people. … Why are they not taking care of their own people? I think that needs to start there."