A man was dying, and a woman prayed. Daylight faded in Minnesota. Blood stained the man's white shirt. The woman kept her hands where the officer could see them. With her smartphone, she kept recording. The woman said they'd been pulled over for a broken taillight. She said a police officer shot her boyfriend as he reached for his wallet. Diamond Reynolds said all this on Facebook Live, where her video would be viewed more than 5 million times. When she turned the phone toward the car window, the picture was a grotesque distortion of the American flag. Philando Castile, his T-shirt turning red. The officer's forearm, a startling white in the setting sun. The officer's dark blue uniform. And near the center of the frame, still aimed through the window, the officer's gun.
"I TOLD HIM NOT TO REACH FOR IT," the officer shouted, apparently referring to another gun, legal, registered, that Castile had told him was in the car. The officer's voice had a desperate quality, a hint of something damaged beyond repair. Castile struggled to breathe. His girlfriend kept praying.
"Please, Jesus," she said, "don't tell me that he's gone."
Castile died a few minutes later, becoming the second African-American man in as many days to be killed by police on the streets of America. The following night at an otherwise peaceful demonstration in Dallas, a vengeful sniper killed five police officers and wounded seven others, taunting the survivors until they killed him with a remote-controlled robot and a pound of explosives. One officer had to zip up his friend's body bag. Another stood in the hospital and fought back tears. In the hours before the rampage ended, officers strained to distinguish between potential suspects and law-abiding citizens. Some protesters openly carried rifles. Texas law said they could.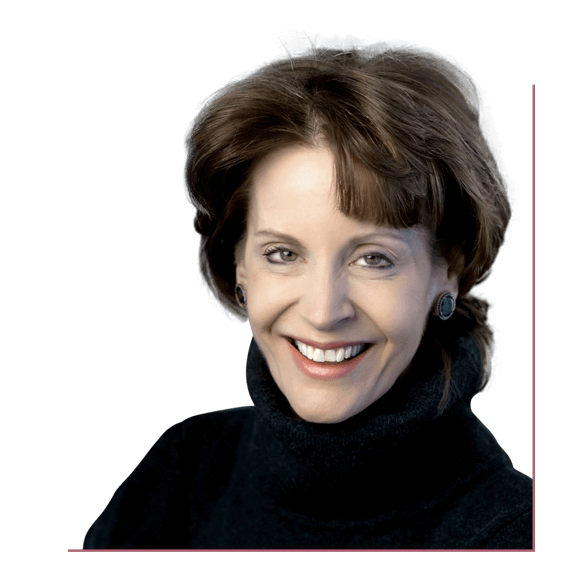 This was America in the summer of 2016: heavily armed, filled with anger and mistrust, eyes darting from smartphone to rearview mirror. Public confidence in government approached an all-time low. Polls showed a growing perception that race relations were getting worse. Antisocial behavior proliferated on social media. Clinton, using the Internet slang of the moment, advised Trump to delete his Twitter account. Trump declined. He took a graphic that had previously appeared on a white-supremacist message board and shared it with his 9 million followers. It contained images of Clinton, a pile of money, what appeared to be the Star of David, and the caption Most Corrupt Candidate Ever! People stumbled along sidewalks, glued to their phones, playing a new game that promised "augmented reality." Officials in Washington asked them to stop hunting Pokemon at the Holocaust museum.
In Trump's version of reality, an American judge's Mexican heritage made him a 'Mexican' whose objectivity would be compromised by Trump's plan to build a wall on the Mexican border. After Trump said this in early June, House Speaker Paul Ryan called it "the textbook definition of a racist comment." But he did not rescind his endorsement, because Trump was still the presumptive Republican nominee. The laws of partisan loyalty remained intact. They made words essentially meaningless. Former Texas Gov. Rick Perry, who called Trump a "cancer on conservatism" during his own brief run for president, now said he would do everything possible to help him win. Marco Rubio, who previously called Trump a "con artist," now said he'd be willing to attend the Republican convention and speak on Trump's behalf. (He sent a video message instead.) As for the Christian right, some of its members withheld their support. But there was Jerry Falwell Jr., president of one of the nation's largest Christian universities, posing for a picture with his new friend in front of a gold-framed cover of the Playboy magazine that featured Trump on the cover. Falwell had just introduced Trump at a meeting of Christian leaders. He said he was "honored."
When an ISIS-inspired gunman murdered forty-nine people at a gay nightclub in Orlando, Trump thanked his followers on Twitter for supporting his worldview: "Appreciate the congrats for being right on radical Islamic terrorism, I don't want congrats, I want toughness & vigilance. We must be smart!" The nation's worst terrorist attack since 9/11 quickly became a merry-go-round of self-vindication. Trump said it proved him right about Muslim terrorists. Gun-control advocates said it proved them right about guns. Trump-haters said Trump's response proved them right about Trump. And when President Obama lashed out at Trump, Trump once again tried to raise ominous questions about Obama's true loyalties: "He was more angry at me than he was at the shooter."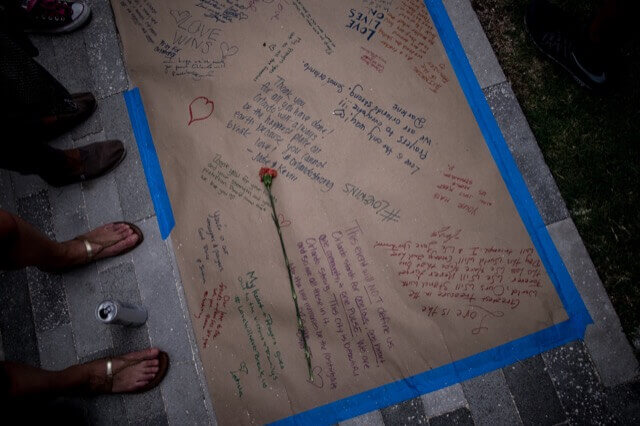 Polls showed that Trump and Clinton were the two most-disliked presidential candidates in modern history. Many voters supported Trump purely to stop Clinton, and vice versa. No wonder, then, that both devoted multiple speeches to the same topic: My Opponent Is Bad for America.
"Now imagine Donald Trump sitting in the Situation Room, making life-or-death decisions on behalf of the United States," Clinton said in San Diego on June 2. "Imagine him deciding whether to send your spouses or children into battle. Imagine if he had not just his Twitter account at his disposal when he's angry, but America's entire arsenal. Do we want him making those calls—someone thin-skinned and quick to anger, who lashes out at the smallest criticism? Do we want his finger anywhere near the button?"
But if Trump kept giving Clinton fresh ammunition, Clinton and the Democrats did the same for Trump. The sequence of their actions in late June and early July did not quiet the conspiracy theorists. The way Trump spoke about Attorney General Loretta Lynch's private meeting with Bill Clinton, he could have been accepting congratulations.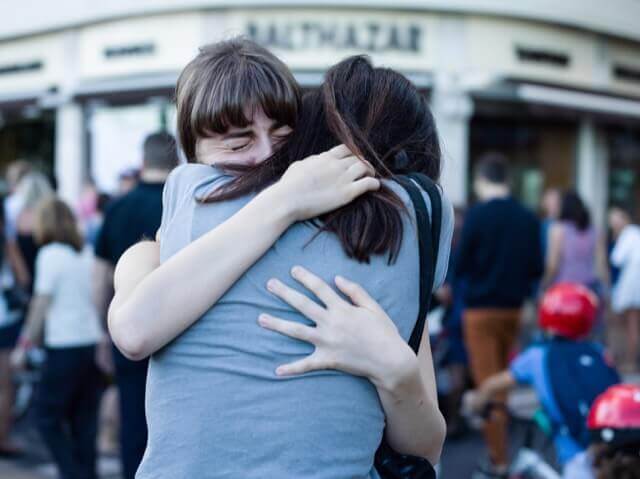 "Bill Clinton didn't accidentally run into the attorney general on the airport tarmac last week in Phoenix," Trump said in a statement on July 5, the day FBI Director James Comey announced he would not recommend that Lynch prosecute Hillary Clinton in connection with her use of a private email server as secretary of state. "Hillary Clinton didn't accidentally sneak into the FBI during one of the country's biggest holiday weekends to testify on her illegal activities, something that wouldn't be afforded to others under investigation (and on a Saturday of all days). It was no accident that charges were not recommended against Hillary the exact same day as President Obama campaigns with her for the first time.
Folks—the system is rigged."
That was the night Alton Sterling's life ended, and the chain of violence began. He was selling CDs outside the Triple S Food Mart in Baton Rouge, Louisiana, when two white officers responded to a call about a man with a gun. In a struggle that continued after they pinned him down, Sterling, a black man, was shot to death.
The next night in Falcon Heights, Minnesota, an officer killed Philando Castile.
The night after that in Dallas, an African-American military veteran killed Sgt. Michael Smith, Sr. Cpl. Lorne Ahrens, and Officers Brent Thompson, Patrick Zamarripa, and Michael Krol. Other police officers were shot in Georgia, Missouri and Tennessee, leading authorities to suspect retaliation. As protests continued in Baton Rouge, someone hurled a rock at an officer and knocked out his teeth. A picture by Reuters photographer Jonathan Bachman showed a young black woman standing peacefully in the road, dress billowing in the wind, accosted by two officers in riot gear.
"I'm here to insist that we are not as divided as we seem," Obama said at a memorial service in Dallas, as if the insistence could make it true. In Statesboro, Georgia, a 43-year-old white man named J.J. Crawford had a moment of personal conviction. When he closed his eyes, he later said in an interview, he could see the African-Americans in his life. He saw decades of racial injustice, a series of incidents he'd done nothing to prevent, and he knew it was time to act. When black protesters organized a march through downtown Statesboro, Crawford joined them. They marched to the courthouse, and then to the police station. They wanted to talk with the chief.

Interim Chief Robert Bryan walked outside in the stifling heat. He closed his eyes and bowed his head. The protesters laid hands on his shoulders. And they prayed.
But evil persisted, and it drove a 40,000-pound truck, and it barreled down the promenade in the dark, smashing 286 people who just wanted to see the fireworks. It was Bastille Day in Nice, France, and a Tunisian man went on the vehicular killing spree. These are the horrors a president must confront. What will we do? Who will we be? What makes us America? Former House Speaker Newt Gingrich responded to the massacre by going on Fox News to say, "We should frankly test every person here who is of a Muslim background, and if they believe in sharia they should be deported." In his last-ditch effort to become Trump's running mate, it seemed he'd forgotten the Constitution.
People kept forgetting things, kept changing their minds. Confusion took hold. Trump's associates said the erstwhile football star Tim Tebow would speak at the Republican National Convention, but Tebow said that was news to him. Trump agonized over his list of potential running mates, including Gingrich, Chris Christie and Indiana Gov. Mike Pence, and even after word leaked that he'd chosen Pence, even after Pence had flown to New York for the big announcement, Trump was still questioning his decision. Yes, it was Pence, the safe choice, the social conservative, but then Trump took the stage and got so wrapped up in himself that he almost forgot to introduce Pence. Fiction could not match this strange new reality. The campaign released and then retracted a Trump-Pence logo that some people found obscene. Elsewhere in America, Facebook users claimed that a photograph showed the departing spirit of a motorcycle crash victim. A Florida woman drove her car into a house while praying with her eyes closed. Pence finally got his turn to speak, and of course he spoke about Trump. "He will rebuild the arsenal of democracy," Pence said, "stand with our ene—"
He corrected himself. "Allies." He meant Trump would stand with our allies. Down was up, up was down, and both candidates had lost the public trust. In one survey after another, both Clinton and Trump were overwhelmingly seen as dishonest. Worse for Clinton, a 56-35 majority in a Washington Post/ABC News poll disapproved of the FBI's recommendation against charging her with a crime. On July 15, Michael Folk, a Republican lawmaker from West Virginia, sent out the following message on Twitter:
"@HillaryClinton You should be tried for treason, murder, and crimes against the US Constitution... then hung on the Mall in Washington, DC."
It was just "hyperbole," he later said, as if words meant nothing, as if all politicians could be ignored. But in the days before the conventions, as the last two major-party candidates prepared for the next phase of the election, Americans were still listening. Messages got through, for good and evil. People heard Trump when he said a protester deserved to be roughed up, and more protesters got roughed up. The Islamic State told its followers to kill, and its followers killed. Black protesters carried signs that said, OINK OINK BANG-BANG. Thoughts led to words, to irreversible actions. The news came out of Baton Rouge on Sunday, July 17. Three more police officers were dead.