A battleground state of mind:

Meeting Florida's female voters

As we slouch toward election day, all eyes are on the battleground states -- the ones that flash blue and red and back again, potentially changing the course of our country's future with every passing notion.

Of all of these states, Florida is the most crucial. And in this historic election, no group is more important than Florida's female voters.

We traveled from Miami to the cane fields of the state's center to the sunny space coast; under the dusky live oaks in Gainesville, to the party-hearty streets of Tampa and Orlando with one goal in mind: To learn more about the women whose convictions and concerns may very well define this election.

The common thread we found, regardless of politics or ideologies, was a sense of foreboding, of inner conflict and frustration. And yet, in all of these women, there was also a strong faith in, and obligation to, our American democracy.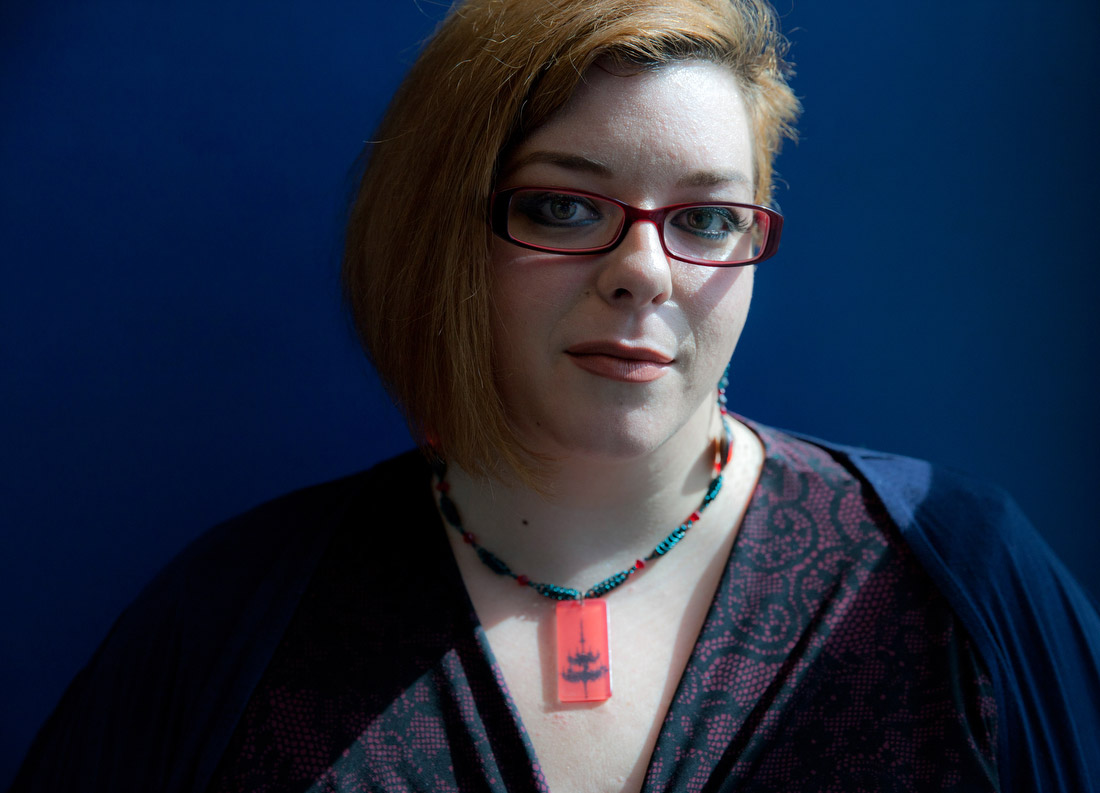 Shannon DeFana, Miami
"Progressing socially is far more important to me than going back to the dark ages."
DeFana, 31, was born and raised in South Florida, the daughter of a Cuban immigrant father and a mother with Irish immigrant origins. She calls this the "I can't even" election, a nationwide joke that somehow went too far. While she's no big Clinton fan, Trump's positions on immigration leave her incredulous and his attitudes toward women, she says, are downright scary. "Everything he stands for is pretty much against everything I am as a person," DeFana says. To her, preserving social progress is critical. "It's not even about me," she says. "It's about people who I am friends with, and their identities, who are way further marginalized than myself. We have to protect those people."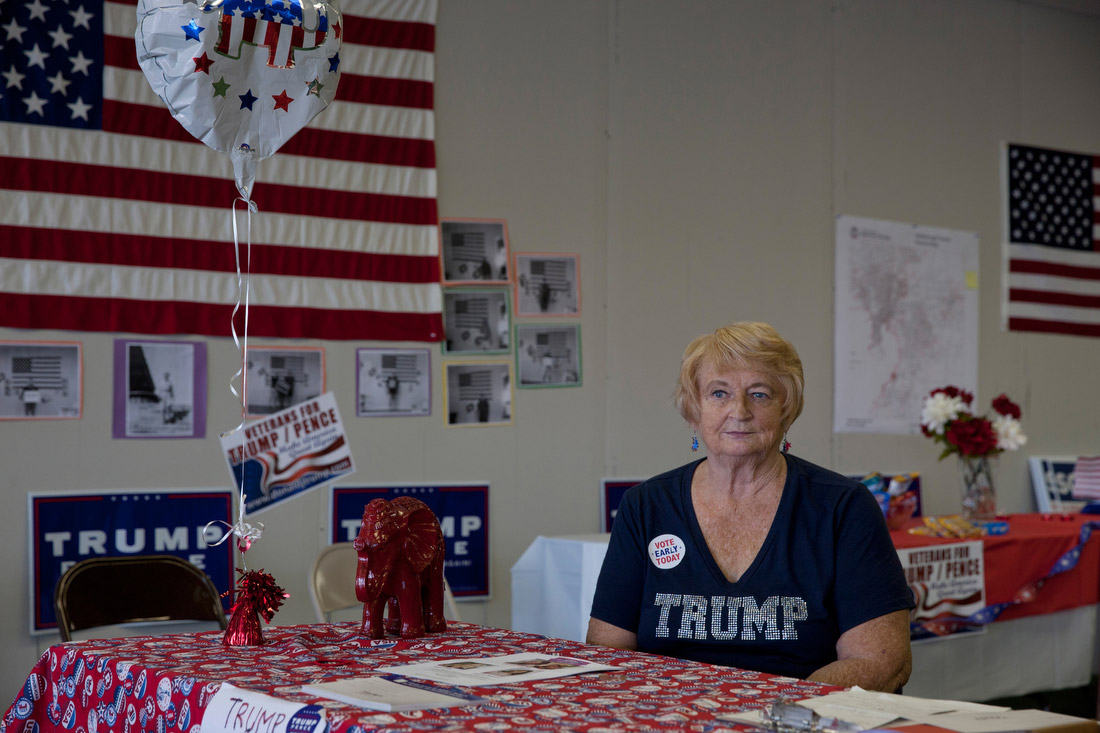 Marsha Craig, Tampa
"I feel blessed for the America I grew up in, and that's just not here anymore."
"I fear for our country, for our constitution, and for our way of life," says Marsha Craig. The 71-year-old grandmother is an unabashed patriot whose ancestors came over on the Mayflower. Now, she says, the country is straying too far from its roots. "I became a Trump supporter the day he came down that escalator," she says. They agree on a great many issues: More vetting for immigrants, the end of career politicians, and the preservation of a conservative Supreme Court. Craig says the America she loves is in danger of being suffocated by corruption and progressive agendas. That course, she says, needs to change before it's too late. "It's really important we don't lose our identity as a nation."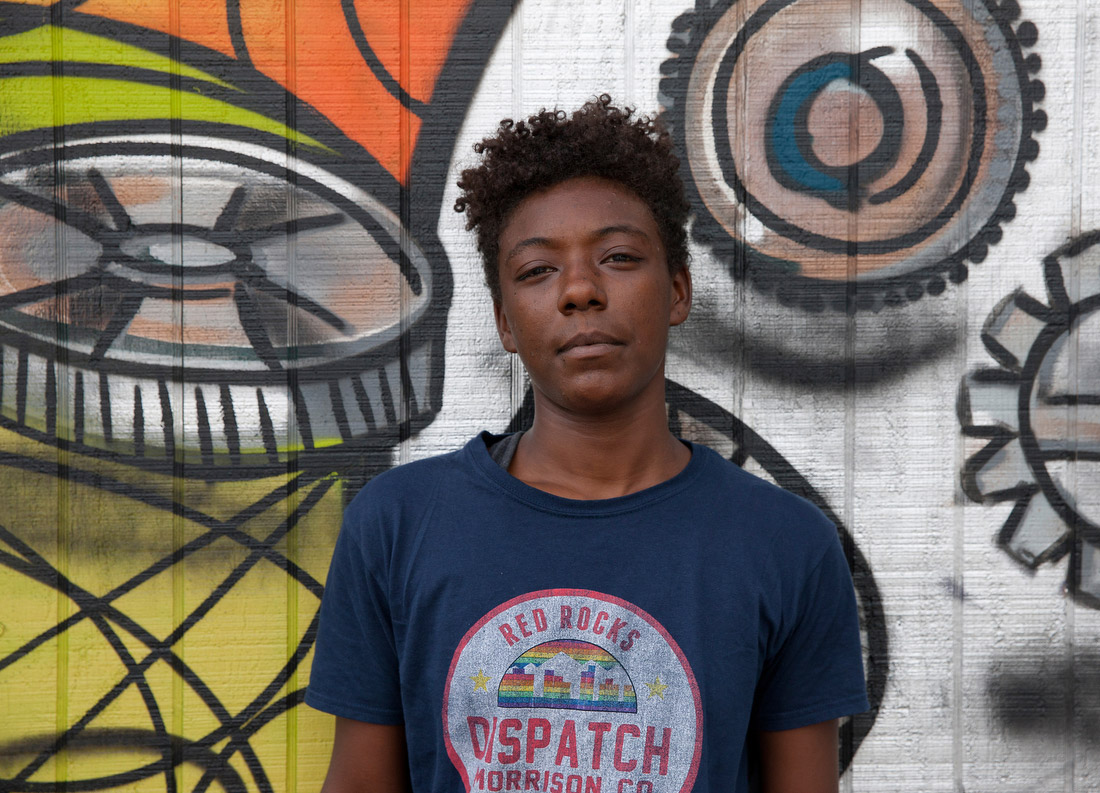 Rae Roberts, Orlando
"Kids are sleeping outside in parking garages. It's heartbreaking. Where's our resources? Where's our help?"
Rae is 21 and, like many her age, she's just trying to get a job and go back to school. She is also currently homeless. "In this city there are a lot of homeless youth, a lot of gay youth, and there aren't a lot of resources for us," she says. Rae entered foster care when she was 14, after her mother got out of prison and couldn't take care of her. She aged out when she was 18, and is staying at the Zebra Coalition in Orlando, an organization for disadvantaged LGBT youth. What she's looking for in a leader is more advocacy like this -- but it can be hard to find. "I'm voting for Hillary," she says, though she's not enthusiastic. "Trump is a pompous ass, and egocentric, and I feel like Hillary Clinton can identify a little more with the common person." She smirks. "Just a little, though."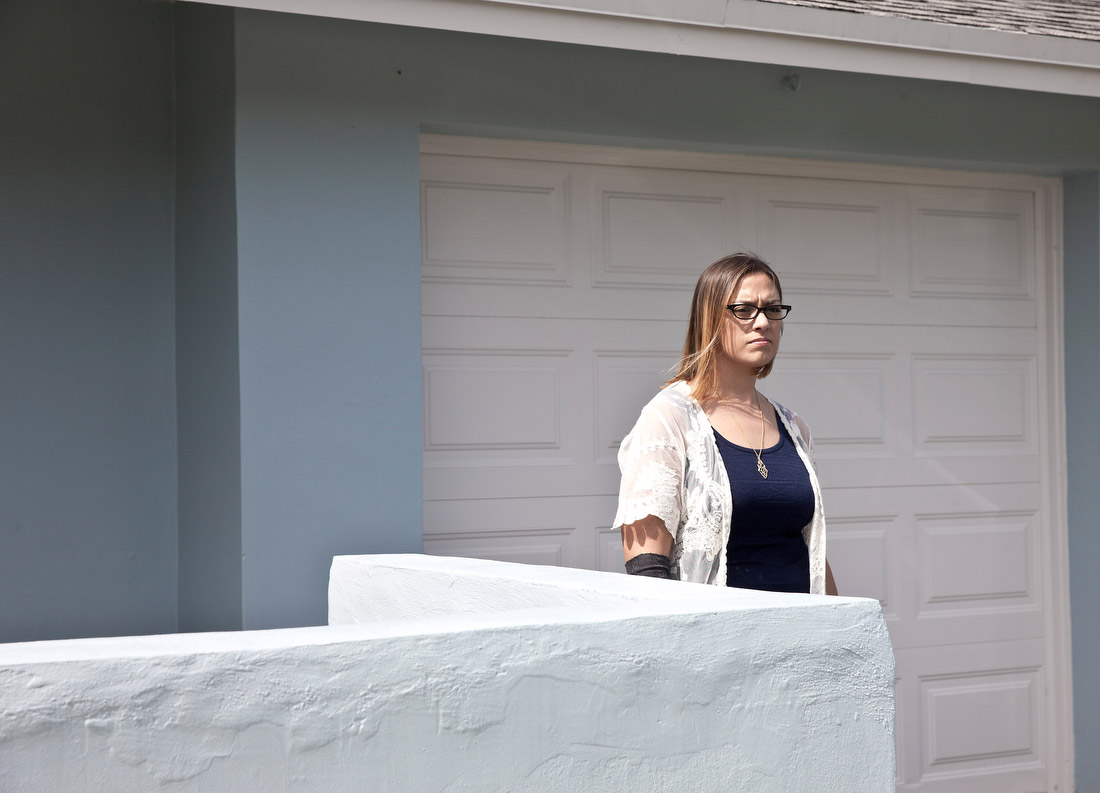 Rachel Gossett Mateu, Miami
"I wish we wouldn't have focused on Bill or emails or Miss America, or what you will or will not do to each other. Enough. Just tell me where you stand."
Rachel Gossett Mateu is struggling with her choice. As a 38-year-old Christian who wants to start a family, she has traditional views on things like abortion and marriage. But she's disheartened that the candidates' appeals to religious voters haven't matched up with their actions -- or conduct. "It's difficult for me to listen to the banter related to topics I feel are working against the family unit." she says. This year, she was deliberate in educating herself about the candidates, but as she watched the debates, the acrimony and personal attacks left her frustrated and wanting answers. She is undecided, but she says her faith will support her through Election Day and beyond. "I believe we are called to support our leaders," she says. "I will still be praying for either one of them."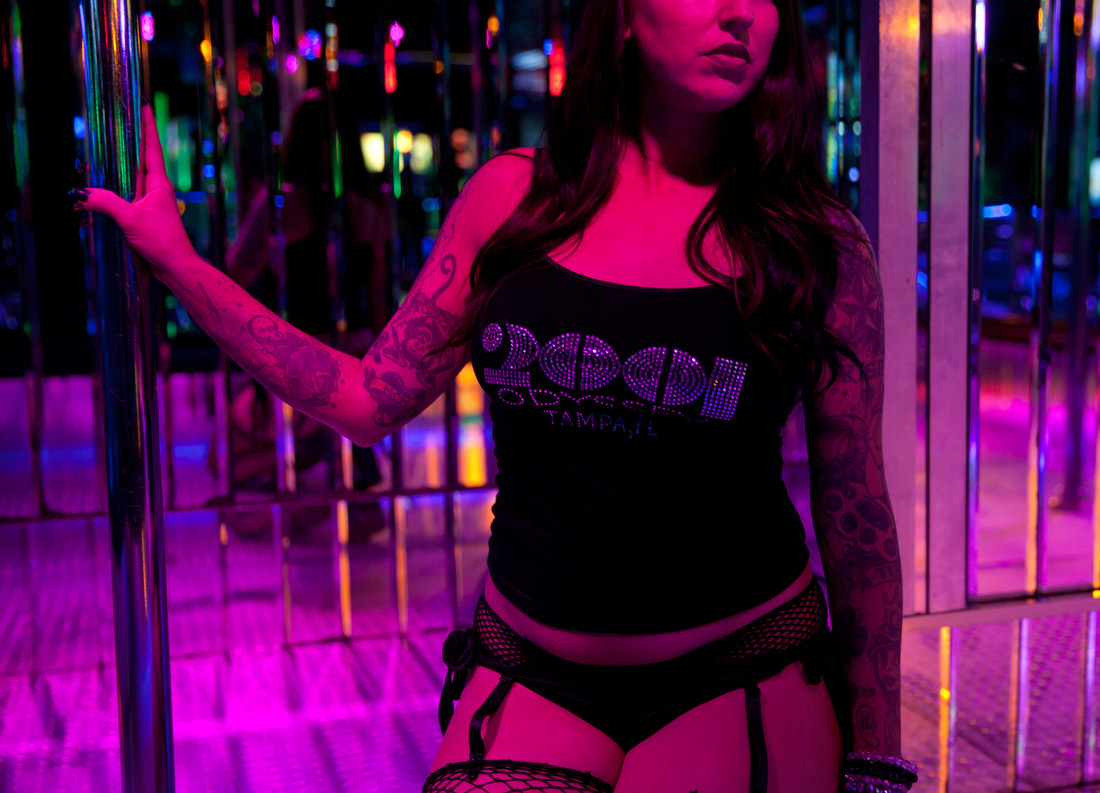 Shannon, Tampa
"It's not that I'm voting for Hillary because I'm a woman. It's that I'm not voting for Trump because I am a woman."
Shannon is a 39-year-old registered Republican with a particular interest in taxes, the military and the national economy. As the owner of a photography business, she was initially drawn to Trump. "I thought it would be a great change, and something really refreshing, for a non-politician to jump in and maybe do something a little different." But Shannon is also an exotic dancer at 2001 Odyssey in Tampa, and the way Trump responded when a porn star accused him of assault floored her. It revealed his character, she says. "I don't always put so much merit in what people say against a politician. But I do put a lot of thought into how they react to it."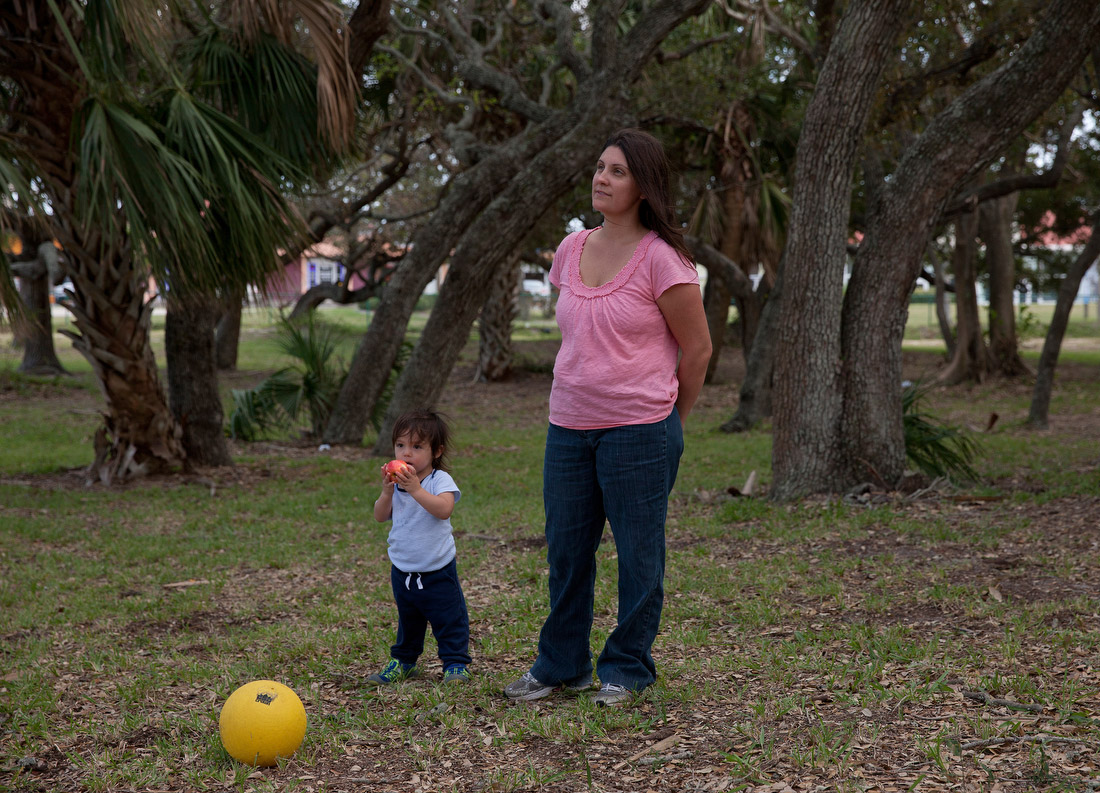 Lauren Wolfe, Merritt Island
"If we keep saying that voting third party is wasting your vote, then I don't think anything's ever going to change."
Lauren Wolfe was firmly in the Bernie Sanders camp, right up until the painful moment he conceded. The mother-of-four is passionate about environmental issues, government corruption and campaign finance reform. Since the top of the ballot doesn't represent her interests, she's going for Jill Stein. Wolfe's husband and father and plenty of her friends are voting Trump, and Lauren can see the appeal. "I think people are so mad at the established political system," she says. She's voting against the system too, just in a different way. "I definitely believe in a multiple party system," she says. "It keeps the parties in check."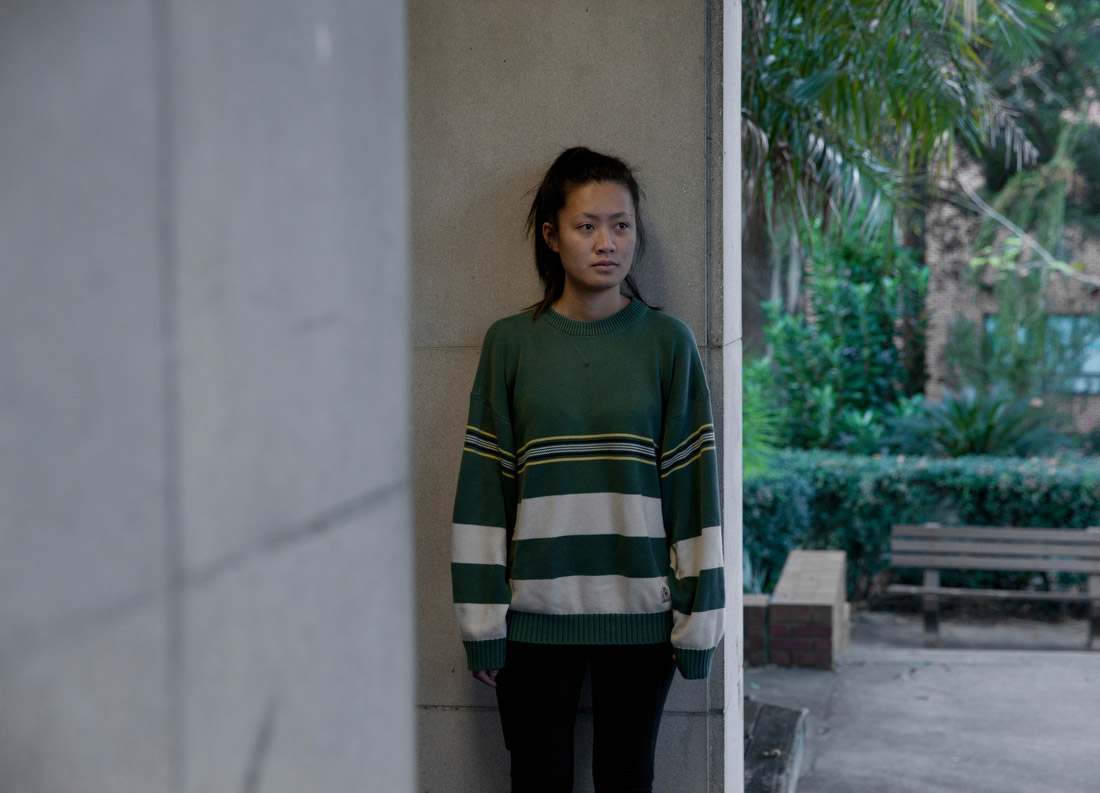 Paulina Praphanchith, Gainesville
"This is one of the most impactful elections, and so far I feel like everyone is just kind of scared."
Praphanchith, 23, is majoring in communications with a minor in leadership at the University of Florida. When it comes to choosing her own leader, she says she's mostly concerned with social and human rights issues. "I think that's especially important, given the violence and hate that's been going on in our country." She says she'll probably vote for Clinton, even though her parents support Trump. She chalks it up to a generational divide. "I used to think the same way my parents did, but now I feel I've experienced different things," she says.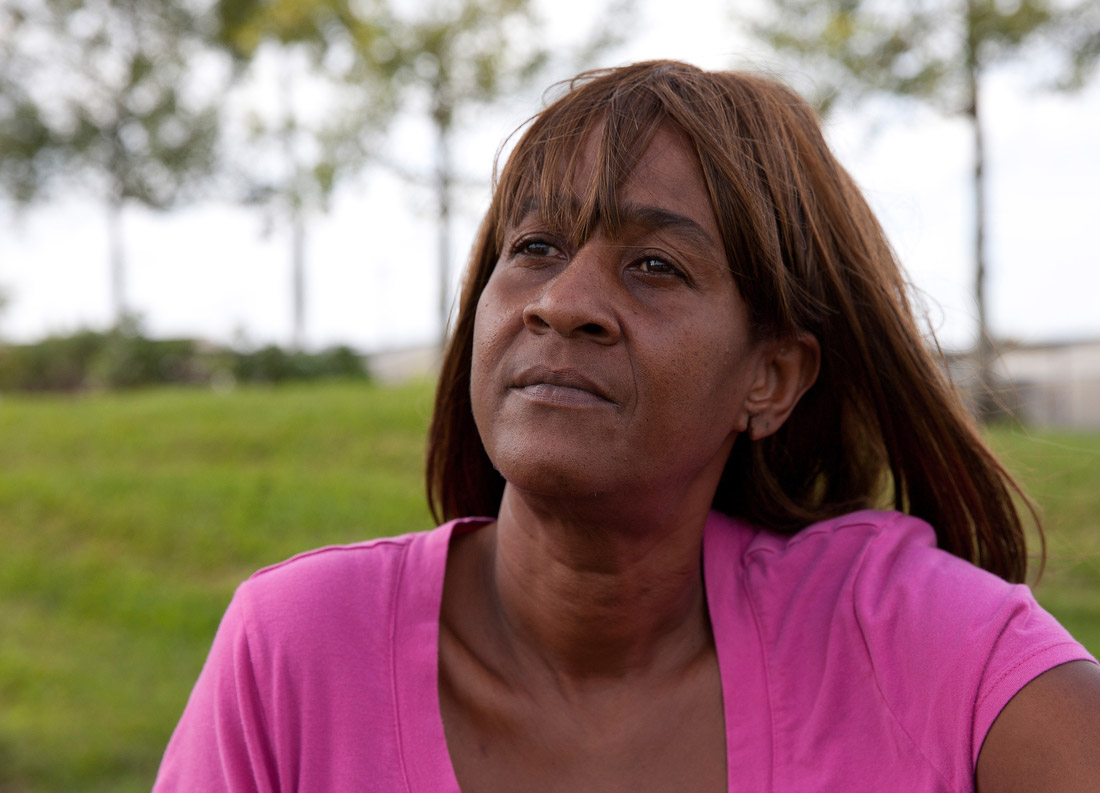 Crystal Bruce, Pahokee
"Politics create a lot of enemies. And for what? You can't agree with everything."
Bruce has been a Democrat all her life, and she's voting for Clinton. "I have granddaughters. I am a woman," she says. "So [my vote] is making a statement. What will it mean to my granddaughters, to see a woman president and know the sky's the limit?" Bruce has worked at polling places for more than 20 years, and she's seen it all. She says she'd never fault someone for thinking differently than her. "Are they wrong for being a Republican? No. Am I wrong for being a Democrat? No," she says. In some instances, say, for a governor or local seat, Bruce might even prefer a conservative. "I just don't want one as my President."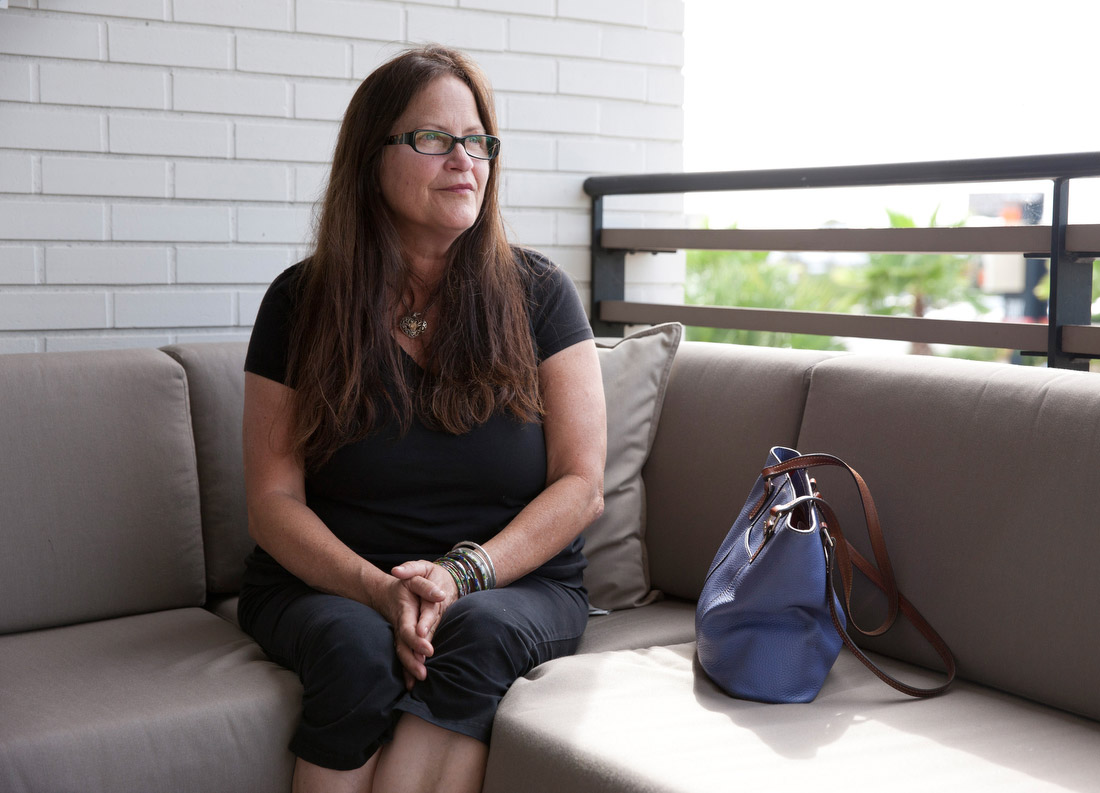 Mary Kate Bryant, Tampa
"It seems lately that people this country are dependent on everything except themselves."
Mary Kate Bryant, 55, is a proud third generation Tampan who's tired of the campaign ads, the twisted political rhetoric, the whole BS. She wants to see change, and that change for her is Trump. Bryant is a broker at a family business, where she says she has worked hard for 30 years. "Our country seems to be going in the opposite direction of hard-working Americans," she says. "And personally, I see Trump as a successful businessman who can get our country going in a different direction. Because obviously, things just aren't happening right now." She's not bothered by some of the things he's said about women. "I don't care what you said. I'm more interested in what you are going to do to bring back jobs and turn the country around."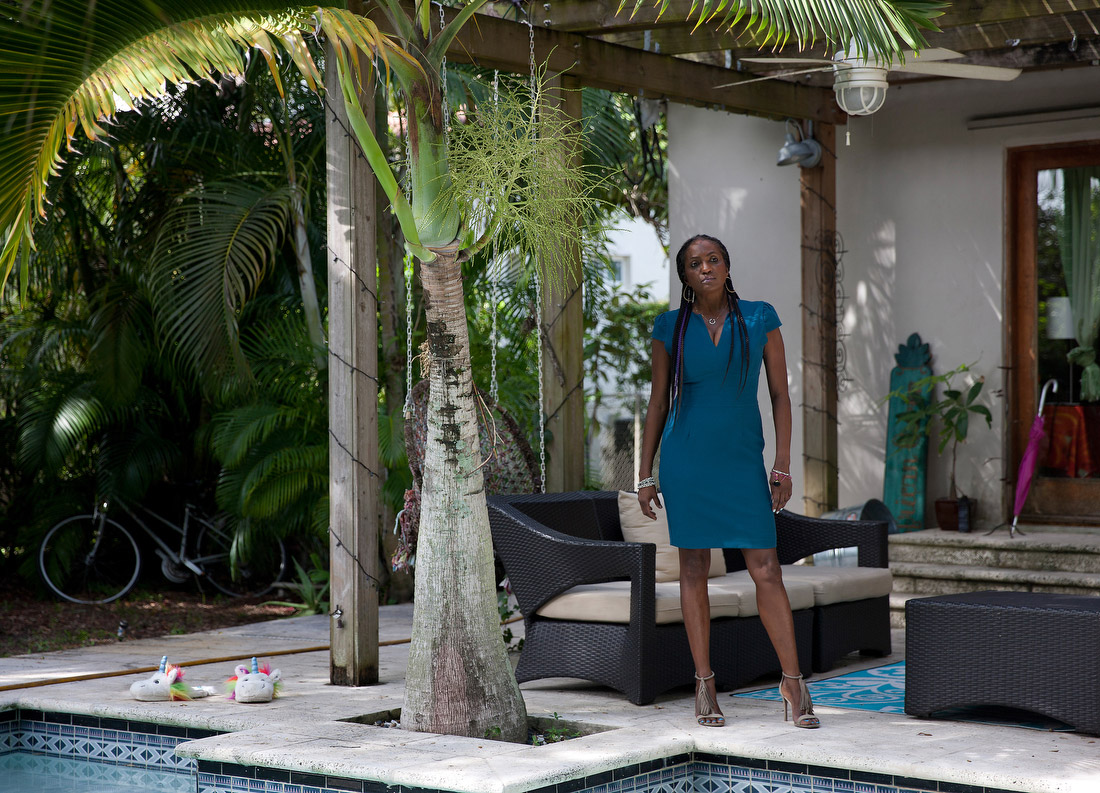 Suzan McDowell, Miami
"You think I am going to, with my money, and my right to vote, use it to get someone like Donald Trump near the White House? Hell to the no."
Suzan McDowell is an enthusiastic ambassador for #BlackGirlMagic. She built her own marketing business, Circle of One, from the ground up, and has worked with major political campaigns for both parties. The fact that Donald Trump is a candidate in this election, she says, is a little embarrassing. As a businesswoman, she respects his "business clown" hustle, but she finds his politics -- and the effect he's had on the country -- frightening. "Americans are inherently winners," she says. "So, whoever loses, what's going to happen to their side?" She believes our future President has a duty to try and heal the divides -- racial, ideological and otherwise -- that this election has wrought. "I don't believe in a system where only I get what I want," she says. "We are all in this boat together. We're all rowing, and if millions of people don't row, we're screwed."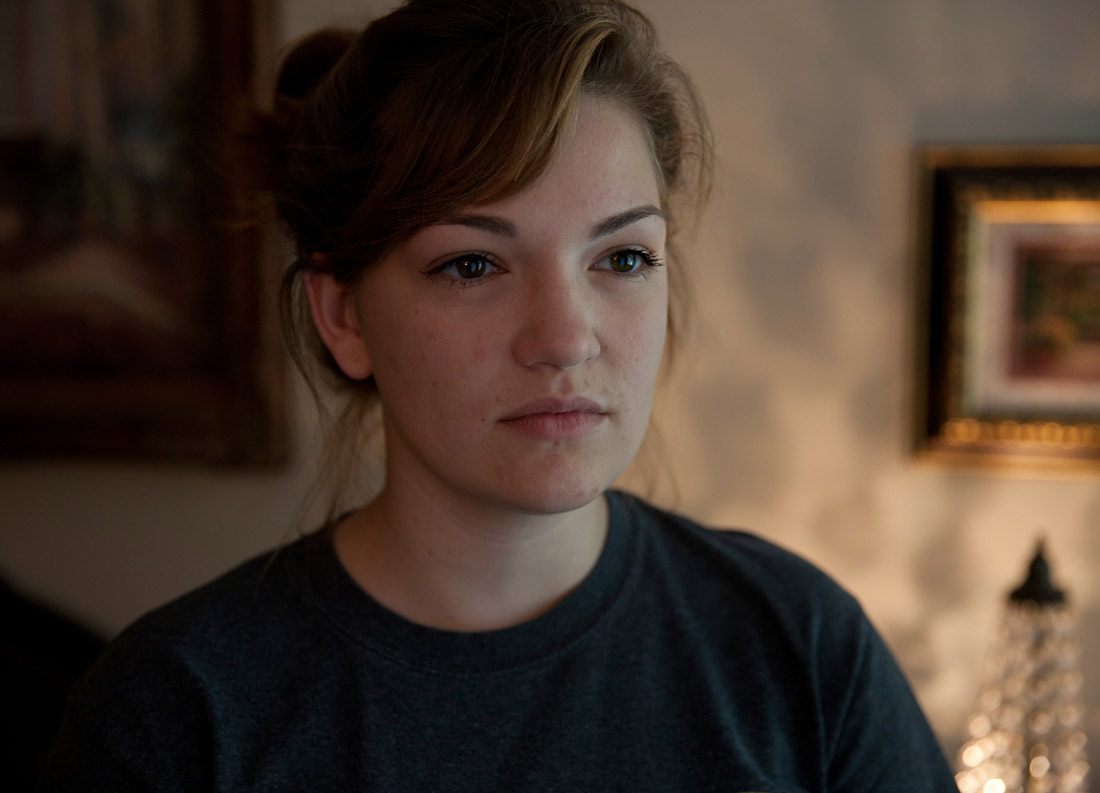 Makayla Norlin, Tampa
"As millennials, we're the future of America, and it's my duty as an American citizen to vote."
Norlin is on the fence. This is the 20-year-old's first election, and she has found she holds a lot of Republican views. That doesn't mean she likes Donald Trump, though. "I think foreign policy is really important, and I don't really feel like he has a foreign policy plan," she says. But Clinton's scandals -- the emails, Benghazi -- don't make her an attractive alternative either. The University of South Florida student has strong beliefs on medical marijuana and right-to-die laws, which complicate her decision. "It gives me chest pain," she says. "It sucks. I'm stuck between a rock and a hard place and I can't really figure out which way is the better way."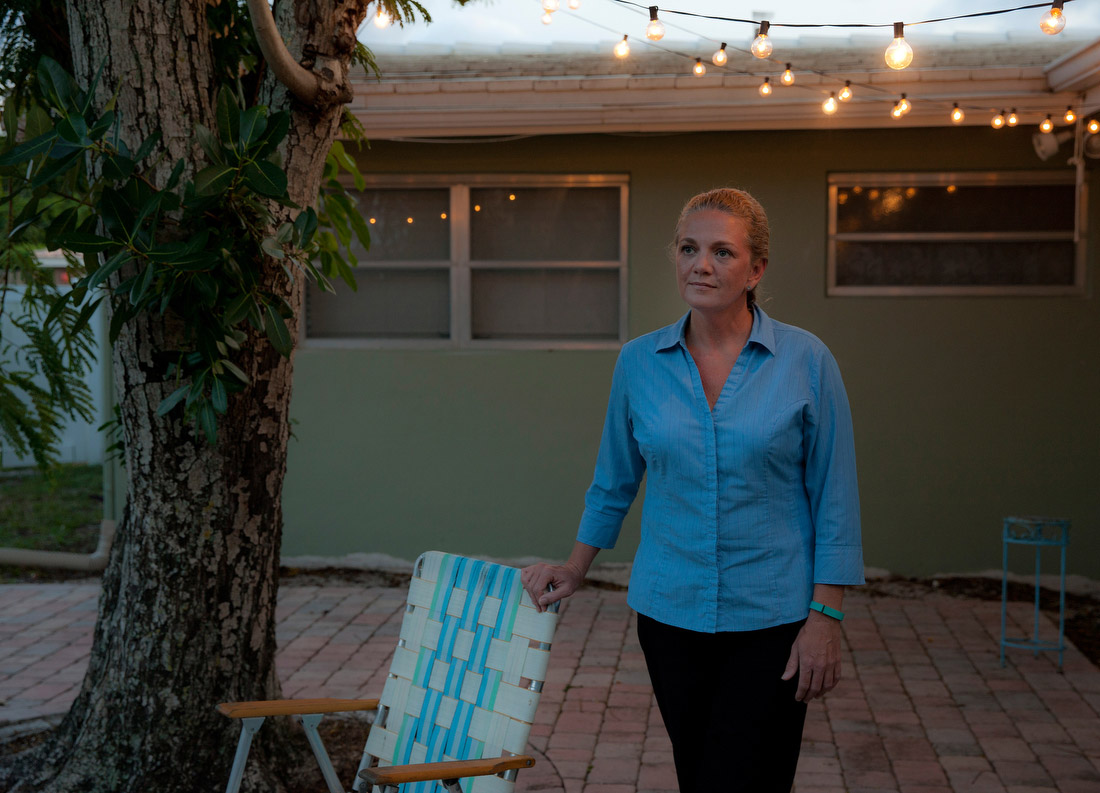 Mieke Fox, Boca Raton
"Even my 12-year-old can look at this election, and say, 'Mom, is this it? Really?'"
Just because Mieke Fox would rather not talk politics doesn't mean she doesn't care. As a mother of two, a cancer survivor and a South African immigrant, issues like healthcare and immigration really touch a nerve. It's the candidates themselves that leave her unenthused. "I don't like either candidate. I cannot vote for Donald Trump, because I am a mother of two daughters, I'm a woman myself, and I can't imagine living in a Donald Trump world," she says. Still, she has serious reservations about Hillary's trustworthiness: "She has been on the scene for a long time, and that's not necessarily what I want to continue." Fox is sure about one thing: She will definitely vote. "There are a lot of men and women who have died for this freedom, and there are a lot of people in this world who are fighting for the right to vote. I feel like I need to do it for them."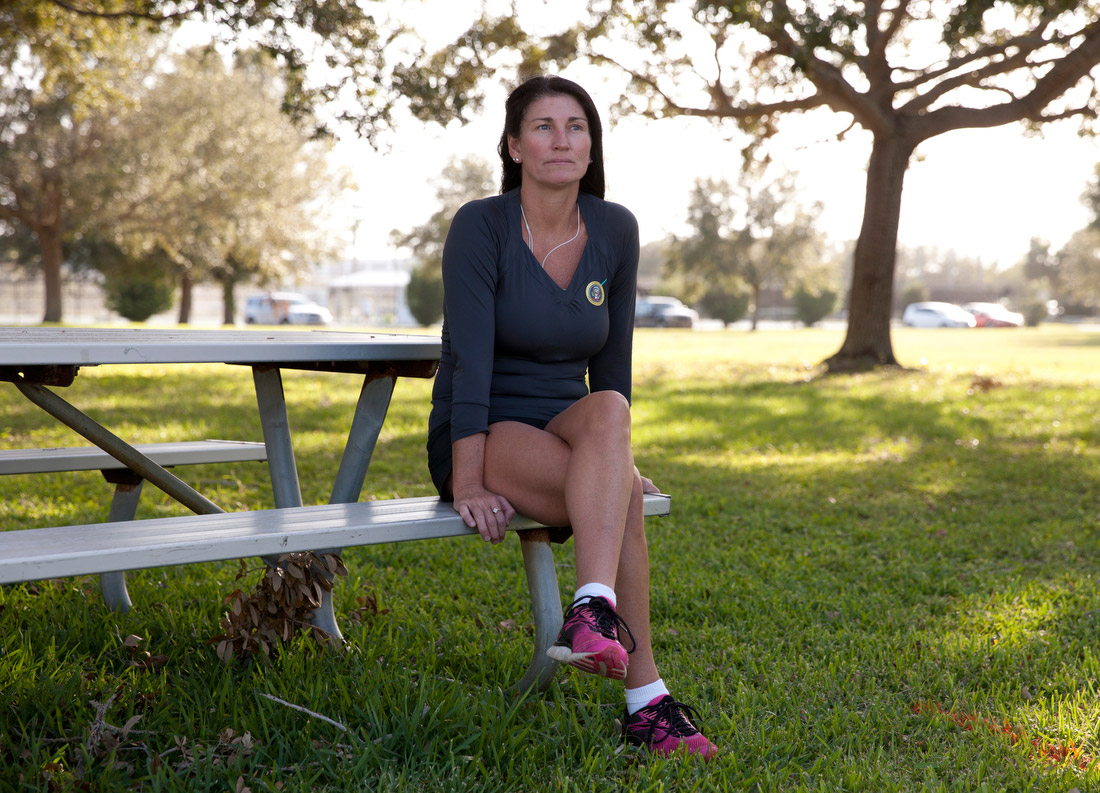 Julie Reda, Cocoa Beach
"We need opportunities that will help bring back this rich, wonderful diverse community, and that's what I'm really excited about."
Florida's Space Coast has been ravaged by job loss since NASA's space shuttle program was shuttered in 2011. Reda, 46, kept that in mind when she cast her vote for Donald Trump. "We need somebody who is business-minded to bring those jobs back," she says. Reda considers herself a "liberal Republican" and, while she says it's exciting to have a female candidate on the ballot, she also thinks Trump better aligns with her views. "I have nothing against Hillary Clinton, I just don't trust her," she says. "Whoever is going to get elected is going to get elected, and we all need to stay friends the day after."