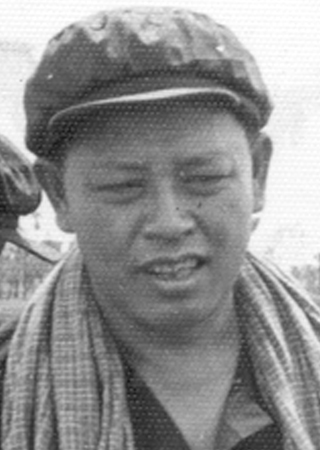 Born: October 24,1925
The husband of Ieng Thirith, Ieng Sary -- also known as "Brother Number Three" -- is thought to have joined the Khmer Rouge in 1963, six years after returning with his new wife from Paris. During the civil war, he was alleged to have been a special envoy for the National United Front of Kampuchea. When the Khmer Rouge took control in 1975, he became Deputy Prime Minister for Foreign Affairs. He fled to Thailand when the regime fell in 1979, but continued to exert control within the government, and transferred his role in foreign affairs to Khieu Samphan.
Allegations: Ieng Sary was accused of crimes against humanity, genocide, and grave breaches of the Geneva Conventions of 1949, which include torture and unlawful confinement of a civilian. King Norodom Sihanouk granted Ieng Sary a royal pardon in 1996, in exchange for leaving the Khmer Rouge. ECCC proceedings against him were dropped on March 14, 2013, the day he died.
Sources: ECCC; Cambodia Tribunal Monitor
Images courtesy: AFP/Getty Images; Documentation Center of Cambodia