Map: Malaysia Airlines Flight MH17
A Malaysia Airlines flight from Amsterdam to Kuala Lumpur, Malaysia, crashed Thursday in eastern Ukraine. Malaysia Airlines confirmed that it lost contact with Flight 17 and that the plane's last known position was over Ukrainian airspace, the airline said on Twitter. Follow the developments »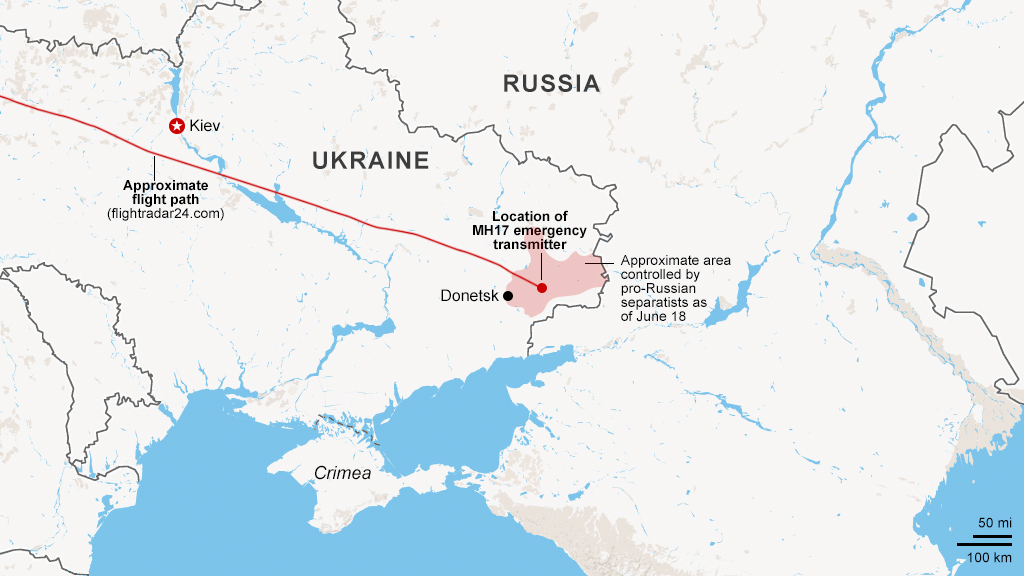 Sources: flightradar24.com, National Security and Defense Council of Ukraine, Google Maps
Malaysia Airlines confirmed it received notification from Ukrainian air traffic controllers that it had lost contact with Flight MH17 at 2:15 p.m. 30 kilometers from Tamak waypoint, approximately 50 kilometers from the Russia-Ukraine border. Flight MH17, operated on a Boeing 777, departed Amsterdam at 12:15 p.m. local time and was scheduled to arrive at Kuala Lumpur International Airport at 6:10 a.m. Malaysia local time the next day.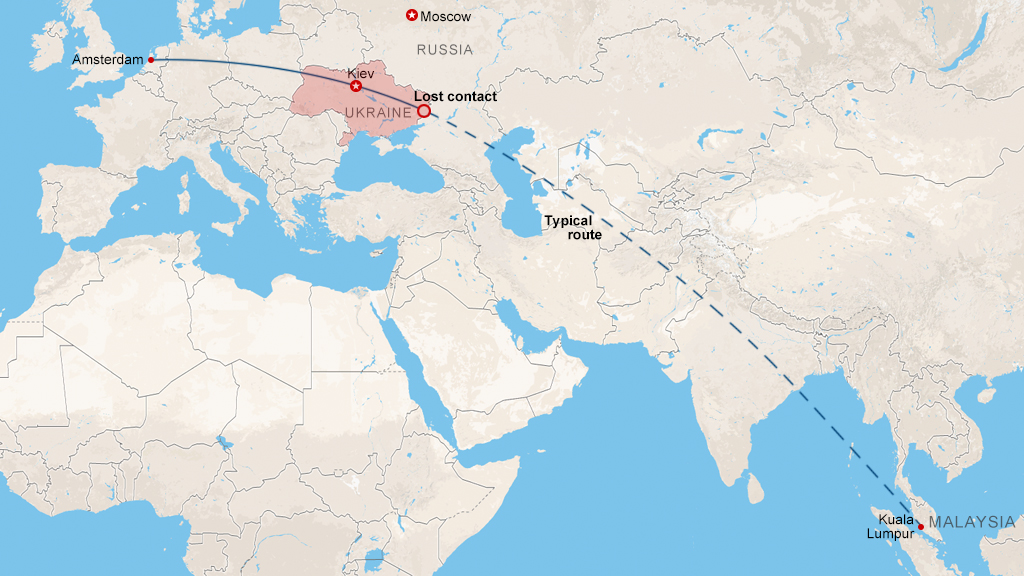 Sources: flightradar24.com, Google Maps
What could take down MH17?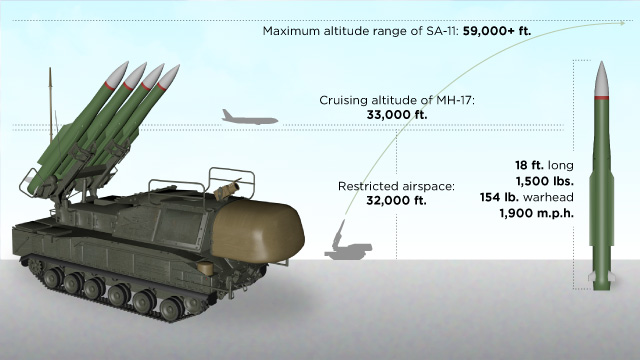 U.S. officials believe the plane was "likely downed by a surface-to-air missile ... operated from a separatist-held location in eastern Ukraine," the U.S. ambassador to the United Nations, Samantha Power, told an emergency session of the U.N. Security Council. It is not clear what kind of missile was used to shoot it down.
The altitude of the plane -- above 30,000 feet -- at the time of its disapperance from radar means the missile must have come from a sophisticated system.
According to experts, the Buk missile system -- known as SA-11 among NATO forces -- is one weapon that could shoot down a jet flying at that altitude. The missile system, detailed in this graphic, was developed during the Soviet era and operated by Russian and Ukrainian forces. Other possibilities include Russian-made S-200 missiles that are operated by the Ukrainian military as well as the Russian S-300 and S-400 missiles.
Sources: IHS Jane's, Eurocontrol