Jefferson: The face of the modern gun debate
How the third president is our Rorschach test on guns
Join the conversation
CNN iReport
updated 1:00 PM EDT, Fri July 19, 2013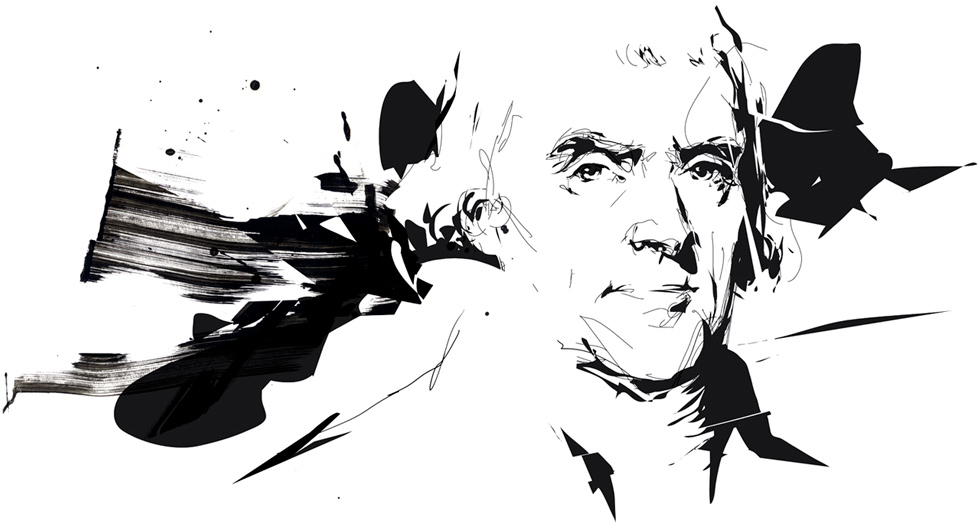 (CNN) -- Thomas Jefferson may not have penned the Second Amendment, but the paradoxical Founding Father comes galloping into the present whenever there's a gun debate. Quotes attributed to him and tied to the right to bear arms litter the social sphere. But how did a man 200-plus years past his prime become today's gun-debate darling?
"Jefferson becomes this great political Rorschach in which people pour into him different things," says Saul Cornell, a professor at Fordham University who studies early American political and constitutional thought.
People read into the inkblots of antiquity, molding Jefferson into who they want him to be on the subject of guns.
"Basically, what the Internet has done is democratized or Starbucks-ified discussions of the Founding Fathers. Everyone can talk about them without actually knowing anything about them," Cornell says.
It's the Wikipedification of knowledge, and it doesn't matter if it's true.
Real or fake, the Internet has spoken; it's loudest after tragedies like Aurora and Newtown. Read these Jeffersonian quotes fueling the debate. What do they say to you?
No one will ever really know how Jefferson would have felt about gun control in today's world, but he left us a clue: He accepted that times change, and so should laws. Infer what you will.
The words of the prolific writer still echo through our gun conversations, but maybe the echoes are just that: whispers of the past.