GETTY IMAGES
High winds and waves caused an oil-coated containment boom to float close to shore on Friday, July 9, in Waveland, Mississippi.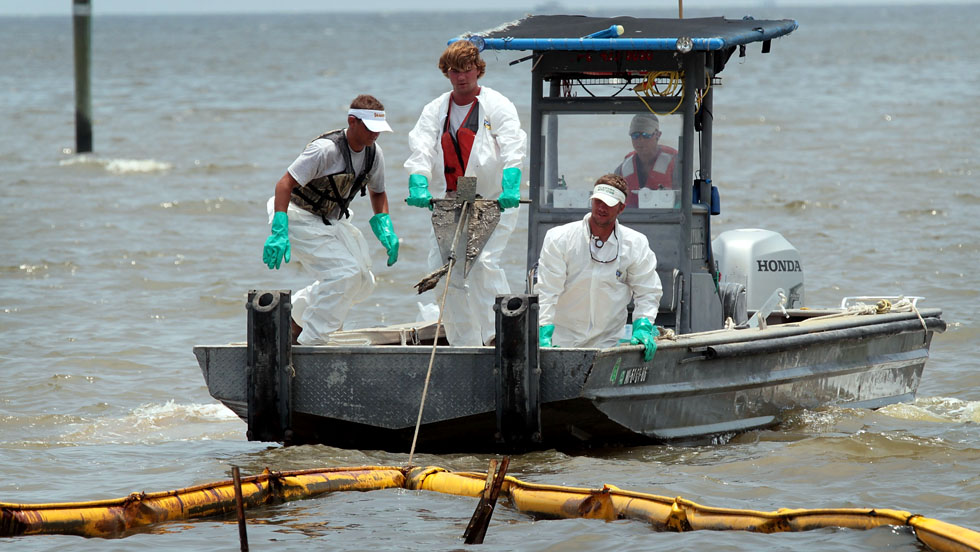 GETTY IMAGES
Workers in Waveland pull an oil containment boom back into place Friday after it moved during high winds and waves.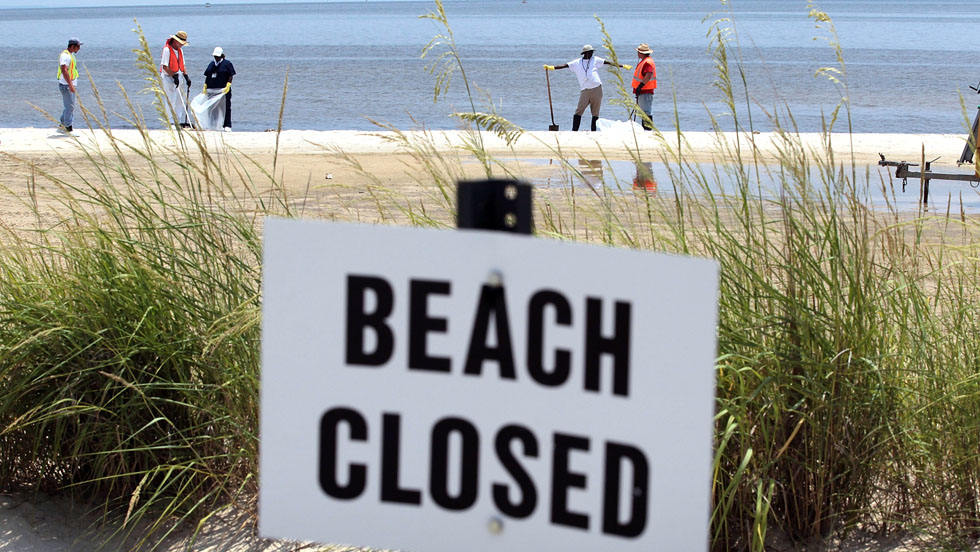 GETTY IMAGES
Workers clean up oil on the beach in Waveland on Friday.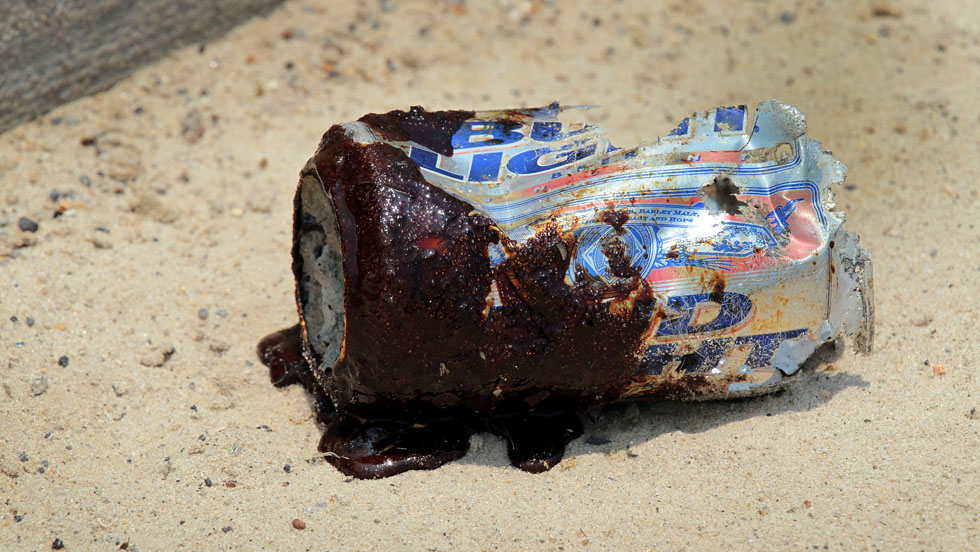 GETTY IMAGES
An oil-covered can washed ashore.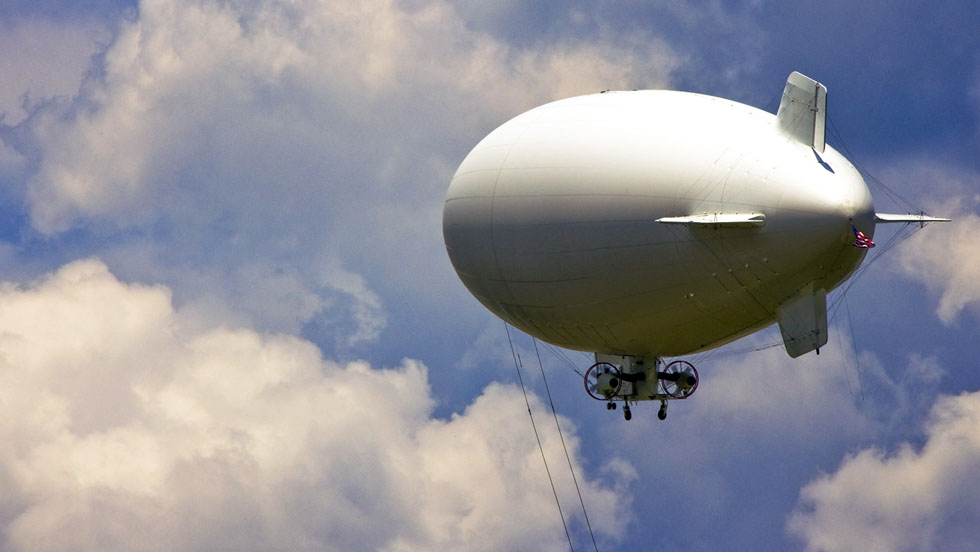 U.S. NAVY
A U.S. Navy MZ-3A blimp arrived in New Orleans, Louisiana, on Thursday, July 8. The blimp will help detect oil, direct skimming vessels and look for wildlife that may be threatened by oil.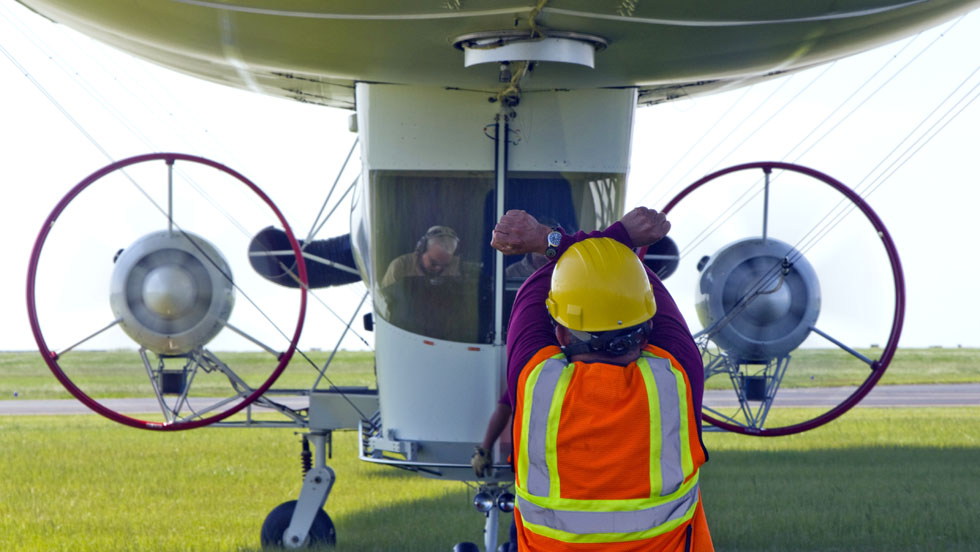 U.S. NAVY
The blimp is signaled to cut engines at Lake Front Airport in New Orleans on Thursday. The blimp can stay aloft longer than helicopters. It also has lower fuel costs and can survey a wider area.