The Gulf Coast is struggling to prevent massive pollution after an offshore oil rig exploded 50 miles off Louisiana's coast on April 20. The U.S. government has declared the oil spill a national disaster. Efforts are under way to protect the area's fragile wetlands and vital fishing communities.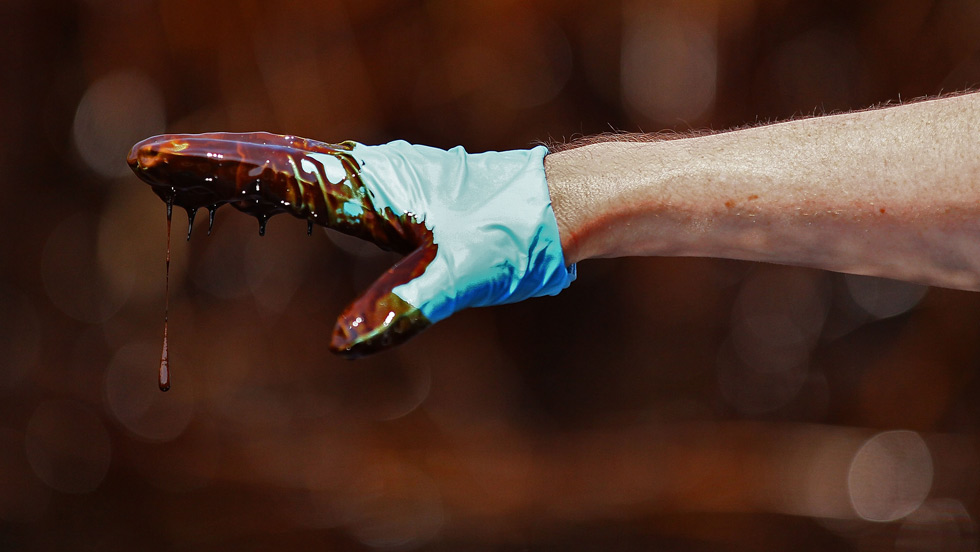 GETTY IMAGES
A gloved hand covered with oil points to a marsh where oil has come ashore on Wednesday, May 26, near Brush Island, Louisiana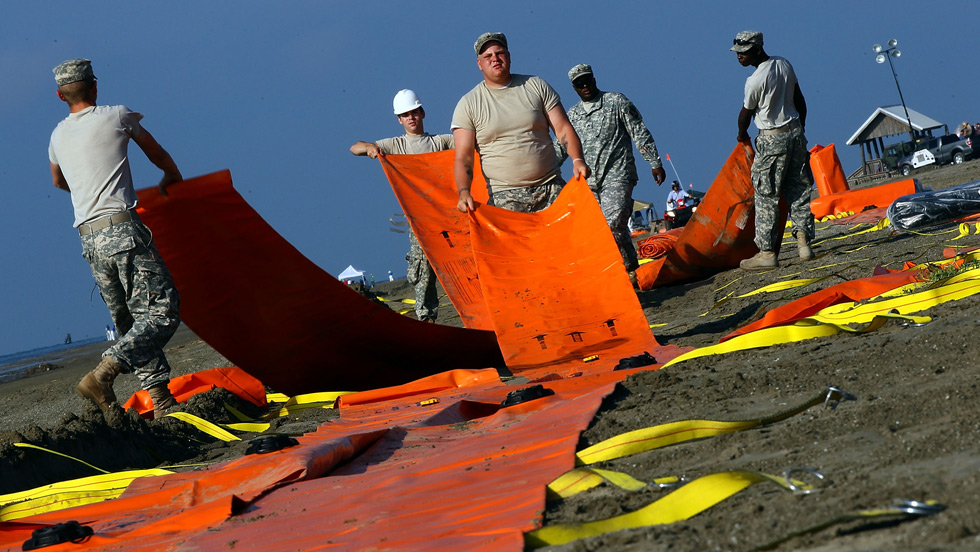 GETTY IMAGES
Members of the Louisiana National Guard assemble floating dams along the beach of Grand Isle, Louisiana, on Wednesday.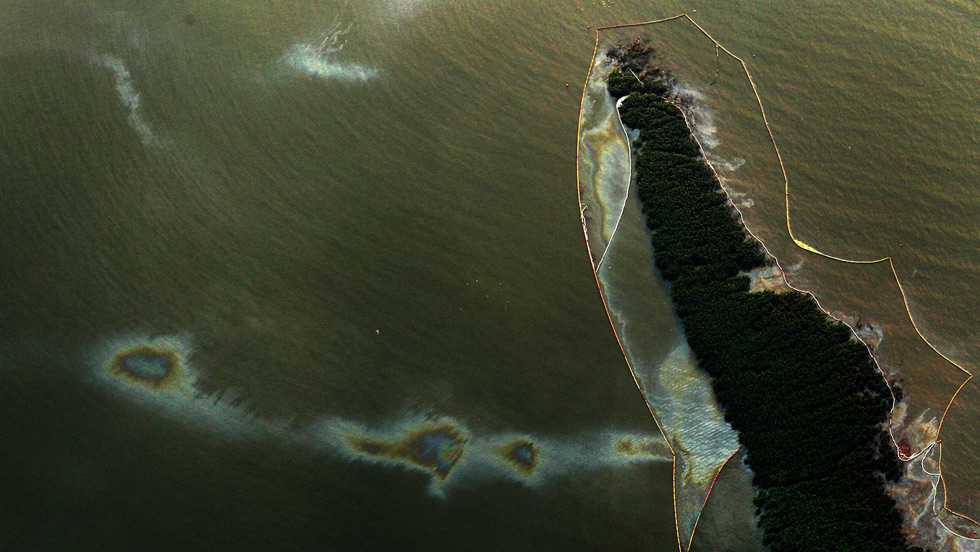 GETTY IMAGES
Shiny patches of floating oil are seen around Brush Island, Louisiana, on Thursday, May 27.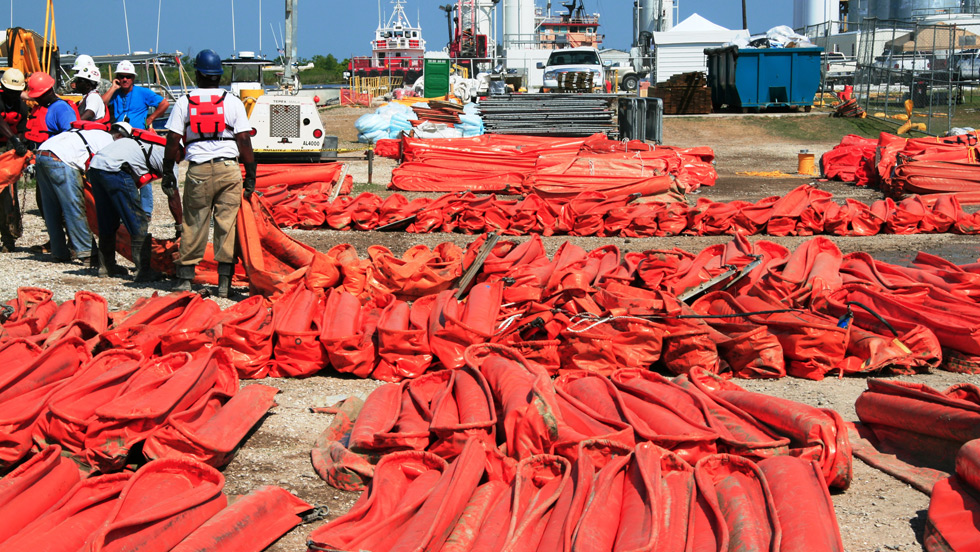 GETTY IMAGES
Floating oil booms are prepared for deployment in Venice, Louisiana, on Thursday.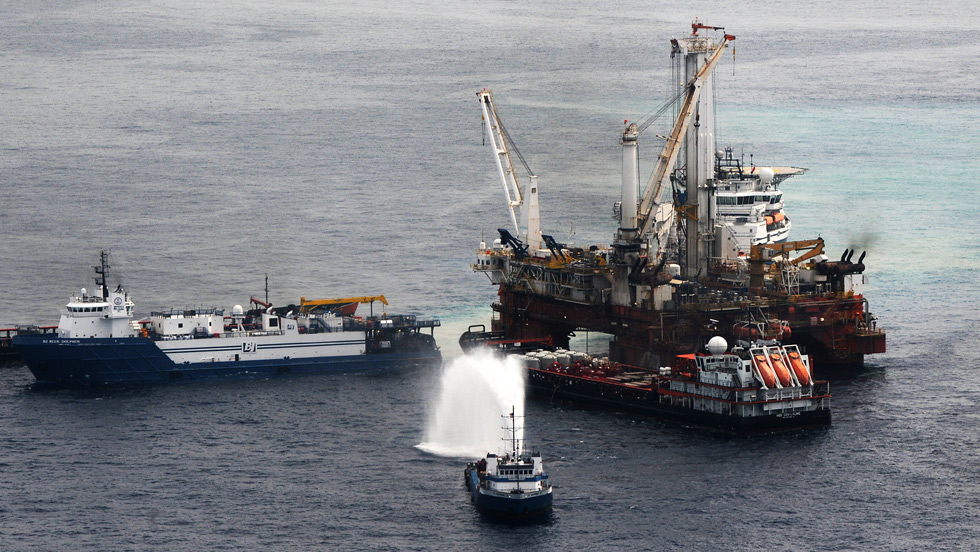 GETTY IMAGES
Mobile offshore drilling unit Q4000 sits directly above the damaged Deepwater Horizon blowout preventer on Thursday while crews attempt a technique known as top kill.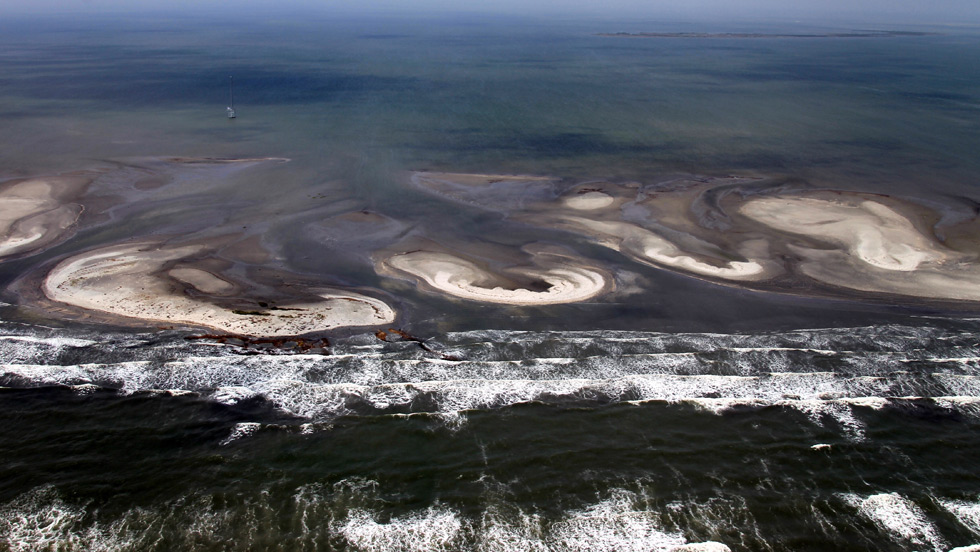 COURTESY STEPHEN BALDWIN
An aerial photo taken by actor Stephen Baldwin shows oil washing ashore on the coast of Louisiana.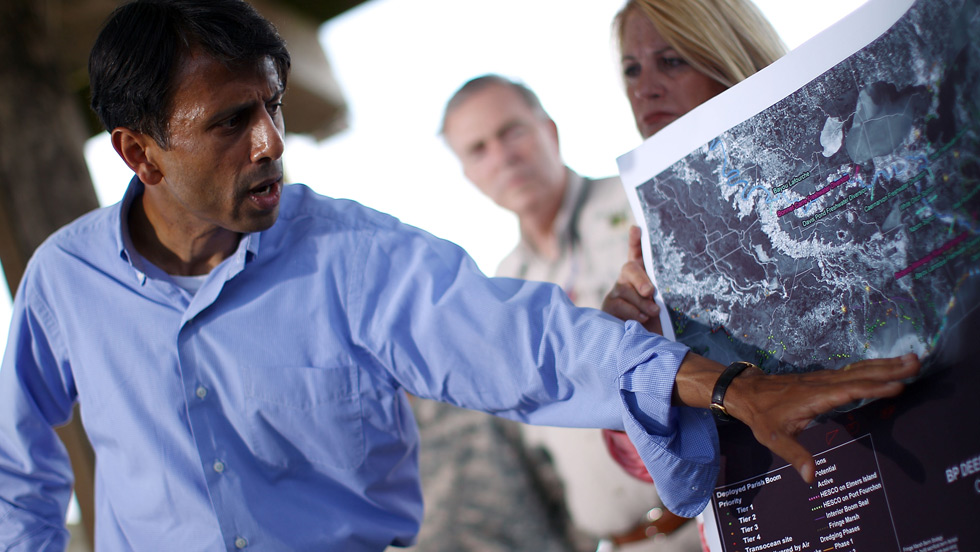 GETTY IMAGES
Louisiana Gov. Bobby Jindal holds a news conference about the oil spill Thursday in Port Fourchon, Louisiana.