March 2, 2010, 2:30 p.m. EST
A massive 8.8-magnitude earthquake rocked Chile early on Saturday, February 27, leaving hundreds of people dead, destroying parts of southern Chile and triggering tsunami warnings for the entire Pacific basin.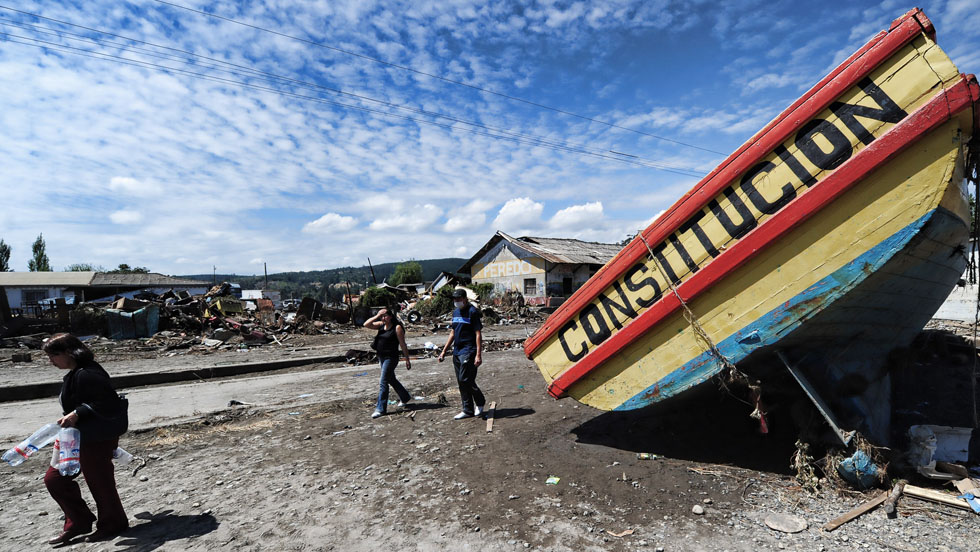 AFP/GETTY IMAGES
Residents in the fishing village of Constitucion on Tuesday, March 2, walk by a boat run aground three days before by the tsunami from the massive earthquake.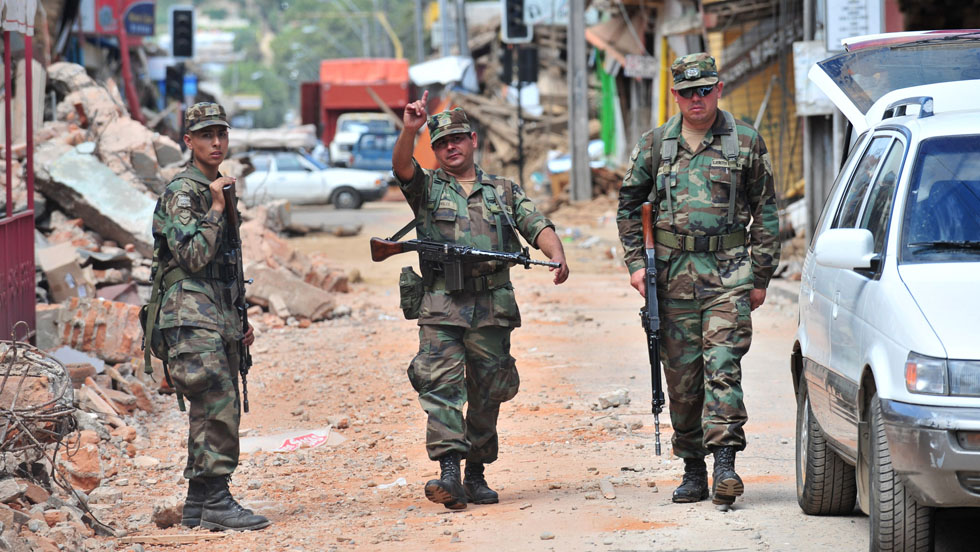 AFP/GETTY IMAGES
Chilean soldiers on patrol in Constitucion. Chilean President Michelle Bachelet said looting and lawlessness like that seen in the city of Concepcion and other areas will not be tolerated.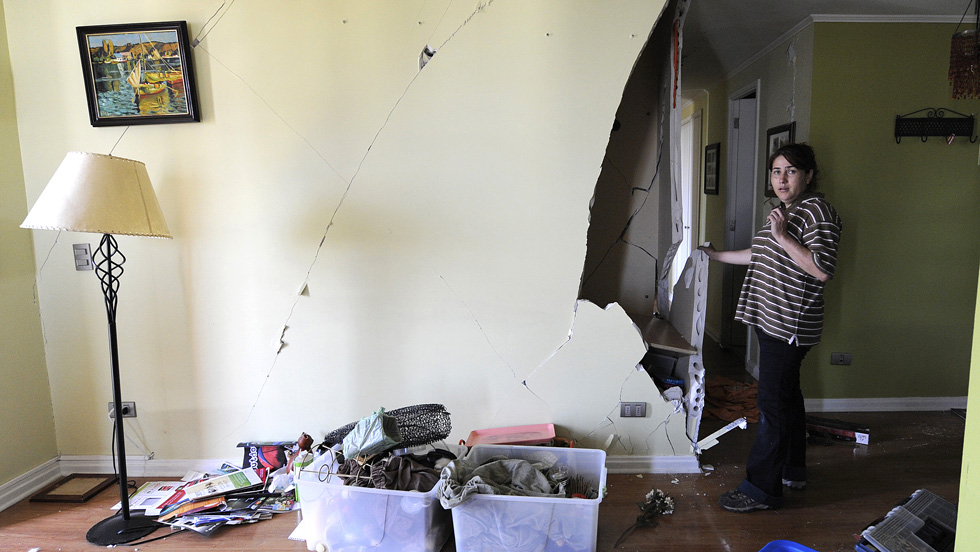 AFP/GETTY IMAGES
A resident prepares to leave an earthquake-damaged building Monday, March 1, in Santiago.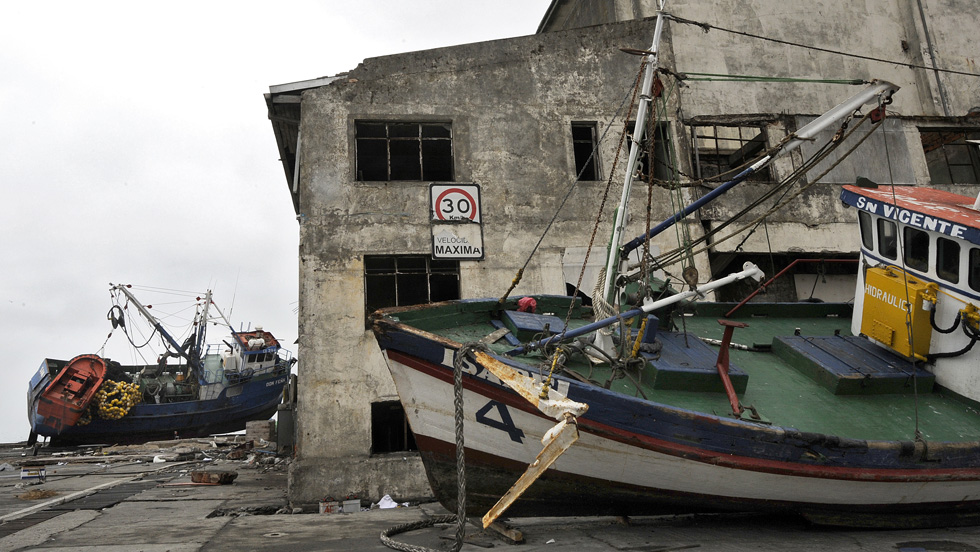 AFP/GETTY IMAGES
Boats lie next to a building in Talcahuano on Monday after they were taken ashore by a tsunami caused by the earthquake.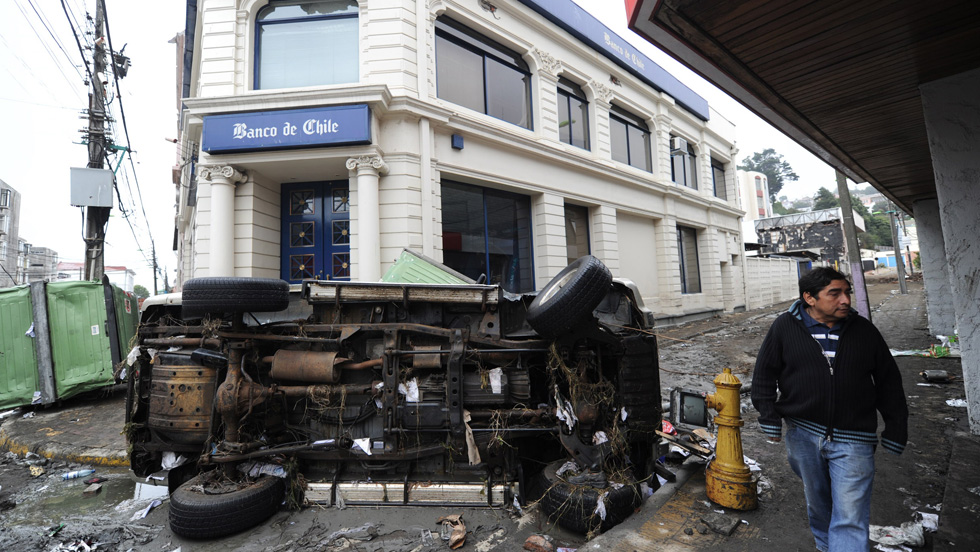 AFP/GETTY IMAGES
The earthquake and the tsunami devastated downtown Talcahuano.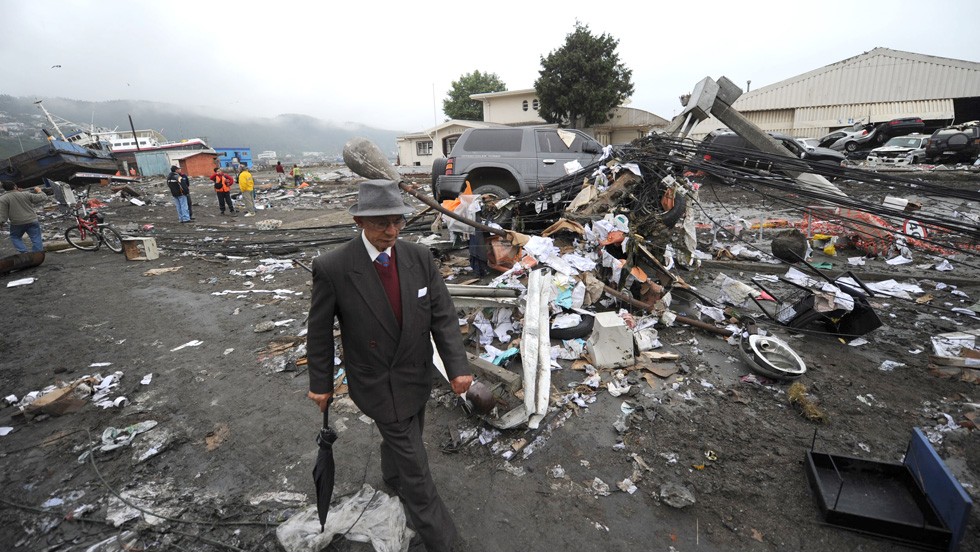 AFP/GETTY IMAGES
A local resident walks past debris from the earthquake in Talcahuano on Monday.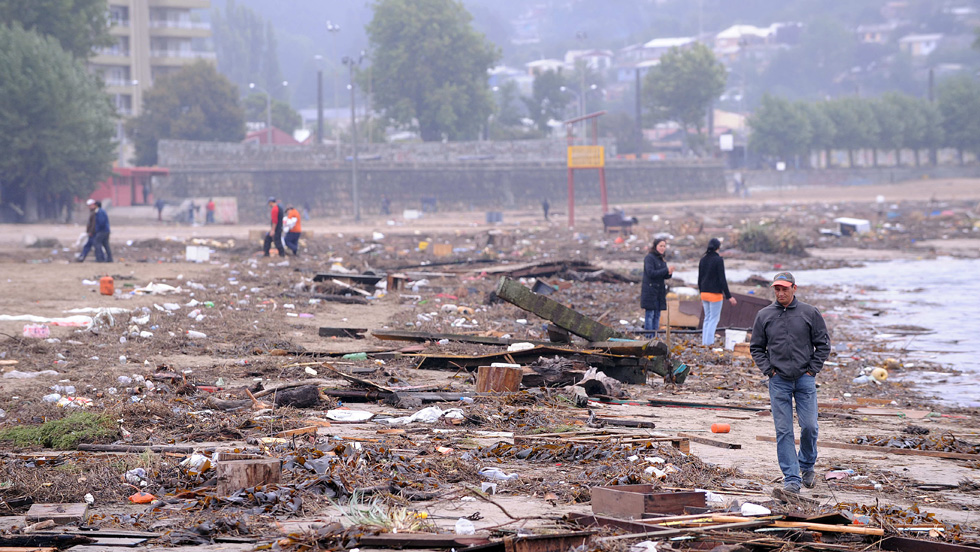 AFP/GETTY IMAGES
People walk amid the wreckage in Penca, Chile, on Monday.