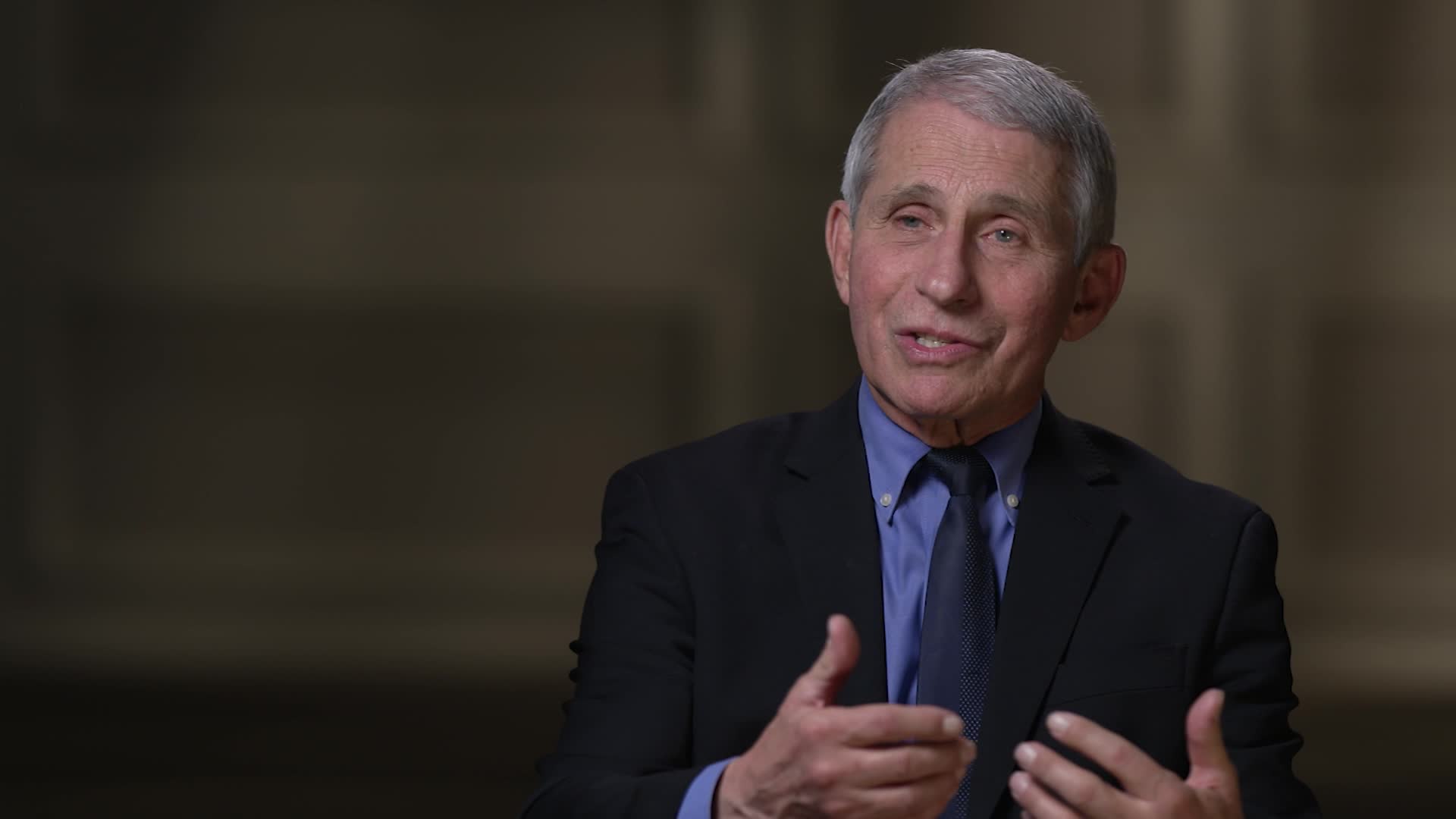 Dr. Anthony Fauci, director of the National Institute of Allergy and Infectious Diseases, said that the rise in Covid-19 hospitalizations and deaths across New York City early on in the pandemic was when he realized just how important a vaccine would be.
"Was there a moment, Dr. Fauci, when you said, 'OK this is the big one?' " CNN Chief Medical Correspondent Dr. Sanjay Gupta asked Fauci about the pandemic during "COVID WAR: The Pandemic Doctors Speak Out."
"When I saw what happened in New York City, almost overrunning of our health care system, it was like, 'Oh my goodness,' " Fauci said. "And that's when it became very clear that the decision we made on January the 10th – to go all out and develop a vaccine – may have been the best decision that I've ever made with regard to an intervention as director of the institute."
Watch Dr. Fauci explain: