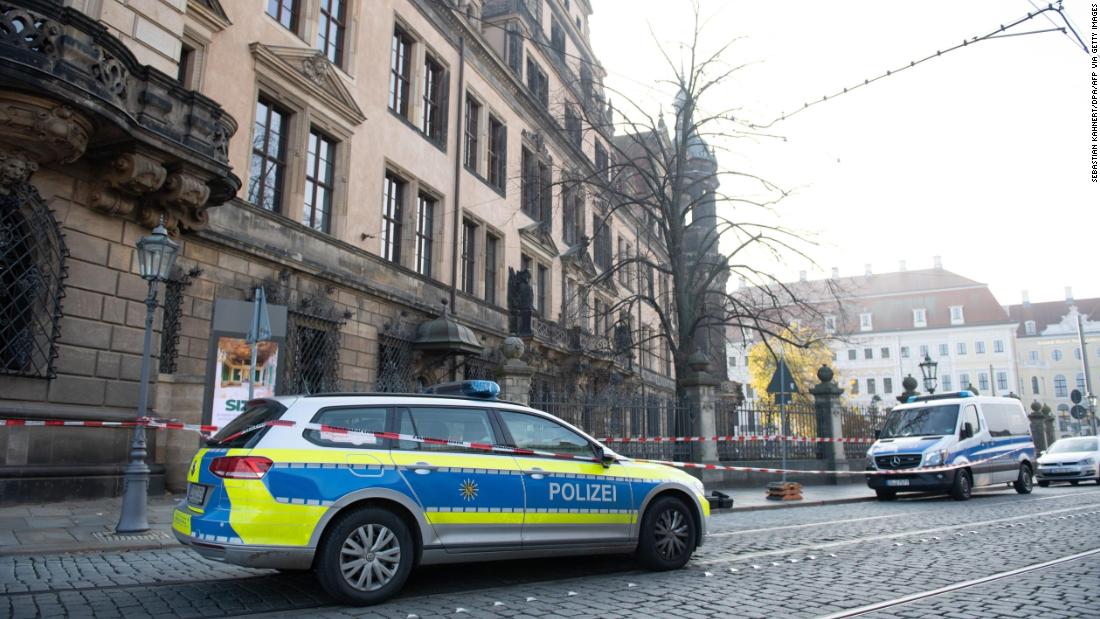 Thieves stole about 100 pieces of priceless treasure in a heist from a castle vault in the German city of Dresden.
Here's what we know about the heist:
The heist: Several criminals gained access Monday to the Green Vault lifting artifacts of "immeasurable value," according to Roland Woeller, a local politician.
The collection: The vault features an astounding collection of historical jewelry and precious ornaments — from shimmering bowls carved out of crystal and agate to jeweled figurines and goblets fashioned from gilded ostrich eggs.
The thieves: Police were searching for the suspects, who were last seen using an Audi A6. Two suspects were spotted inside the vault on surveillance footage, but police haven't gone into any details about who they might be or whether more than two suspects are involved.
What we don't know: The museum's chief Marion Ackermann said three sets of artifacts had been stolen from one display case. She said the 100 or so pieces included diamonds and gemstones, but didn't go into details about them. Ackermann said it was impossible to estimate the value of the stolen items. She added that because the items are well known, they would be impossible to sell.