The 2020 Screen Actors Guild Awards
10:50 p.m. ET, January 19, 2020
The SAG Awards are a wrap
The 26th annual Screen Actors Guild Awards are done. We had some lovely tributes and history was made with "Parasite's" big win.
The celebration of actors by their peers puts us one step closer to the biggie - the Academy Awards.
10:23 p.m. ET, January 19, 2020
"Parasite" makes SAG Awards history
Way to go "Parasite!"
The South Korean movie became the first foreign language film to ever win the statue for outstanding performance by a cast in a motion picture.
The film has been garnering tons of buzz and accolades this awards season.
Could this be a foreshadow of the Oscars?
10:51 p.m. ET, January 19, 2020
Renée Zellweger takes home award for "Judy"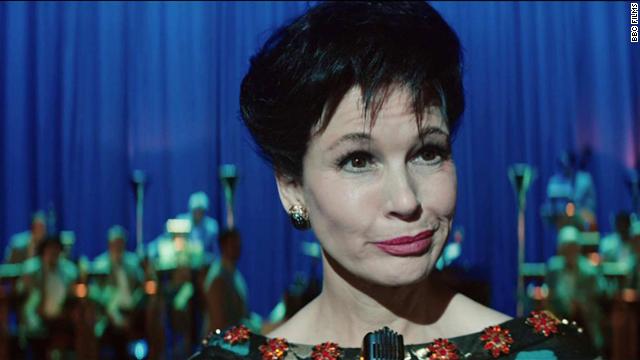 Renée Zellweger won the outstanding performance by a female actor in a leading role for her portrayal of Judy Garland in the biopic "Judy."
The actress offered words of gratitude for being an actor.
"And to this community, y'all have taught me so much along the way and I am so grateful to you," she said.
Finally she paid tribute to Garland.
"Judy Garland, 50 years later your community is thinking of you tonight," she said. "This is for you."
7:58 a.m. ET, January 20, 2020
Joaquin Phoenix wins his first SAG Award
The "Joker" magic continued Sunday night.
Joaquin Phoenix won outstanding performance by a male actor in a leading role for his performance as the villain.
He used his acceptance speech to pay tribute to his fellow nominees, Christian Bale, Leonardo DiCaprio, Adam Driver and Taron Egerton.
It gave Phoenix a chance to joke about constantly losing out on roles years ago to DiCaprio when they both were young actors.
7:59 a.m. ET, January 20, 2020
Peter Dinklage wine Outstanding Performance by a Male Actor in a Drama Series
Peter Dinklage thanked his wife and the people of Northern Ireland during his acceptance speech for best male actor in a drama series.
The "Game of Thrones" actor was up against Sterling K. Brown in "This Is Us," Steve Carell in "The Morning Show," Billy Crudup in "The Morning Show," and David Harbour in "Stranger Things.
"I would like to thank the people of Northern Ireland, who put up with us for nine years," he said about the "Game of Thrones" filming location. "I would also like to thank everyone at table nine and ten and beyond cause we put up with each other for nine years."
Lastly, he thanked his wife.
"Finally and most importantly I would like to thank my wife, who put up with me for more than nine years, but lived in a place far away from home, but made it home cause we were together," he said.
7:59 a.m. ET, January 20, 2020
Sam Rockwell shocked as he wins for "Fosse/Verdon"
Sam Rockwell won as lead actor in a limited series for his role as Bob Fosse in "Fosse/Verdon."
He thanked his costar, Michelle Williams, along with the rest of the cast and crew for being extraordinary.
Rockwell also thanked his longtime partner, actress Leslie Bibb.
The actor has been busy lately given that also plays a Nazi soldier in "Jojo Rabbit," which was nominated in the ensemble category.
9:48 p.m. ET, January 19, 2020
"The Crown" wins for drama ensemble
Cheerio!
"The Crown" won outstanding performance by an ensemble in a drama series.
The Netflix series dramatizing the British royal family has been a hit for the streaming giant.
Helena Bonham Carter, who took on the role of Princess Margaret during the most recent season, accepted the award for the cast -- most of whom were not present.
"There are actually 249 members of 'The Crown' cast," she joked. "But we couldn't all come here and we're all working tomorrow so we're leaving in, like, five minutes."
9:44 p.m. ET, January 19, 2020
Lea Michele is suffering from some SAG Awards FOMO
A decade after "Glee" took home the award for ensemble in a comedy series, cast member Lea Michele was apparently watching the broadcast Sunday night.
The actress, who played Rachel Berry on the show, tweeted a pic of herself cradling her actor trophy.
"Watching the #SAGawards like.....," she wrote.
8:00 a.m. ET, January 20, 2020
Robert De Niro honored with the Life Achievement Award
When Leonardo DiCaprio was 13 years old, his father took him to see "Midnight Run," starring Robert De Niro.
"As the lights went down he looked at me and said, 'If you really want to be an actor and get into this profession, if you want to understand what great acting, is watch that man on screen,'" DiCaprio recalled before presenting De Niro with the 2020 SAG Life Achievement Award.
The room erupted into cheers and a standing ovation as DeNiro took the stage.
"We as actors don't do it all alone," De Niro said. "We can't do it all alone. We depend on each other for collaboration in our work and support and fellowship both on screen and off. And for that I am so grateful."
De Niro got a bit political.
"There's right and there's wrong and there's common sense and there's abuse of power," DeNiro said, quoting himself from a recent interview. "And as a citizen I have as much right as anybody - an actor, an athlete a musician or anybody else -- to voice my opinion. And if I have a bigger voice I'm going to use it whenever I see a blatant abuse of power."
The prolific actor has been outspoken in his criticism of President Donald Trump.
He also said he would treasure the award because it comes from his fellow actors.