1:42 a.m. ET, February 25, 2019
Our live coverage of the 2019 Oscars has ended. If your appetite for Oscars news has just started or you just want to revisit Bradley Cooper and Lady Gaga's stirring performance, follow CNN Entertainment.
1:25 a.m. ET, February 25, 2019
The award show is over, but the partying has just begun
The Oscars have wrapped up for the night, but the party isn't over.
Celebrities will head to a host of parties across Hollywood and Los Angeles tonight to celebrate their wins.
Celebrity chef Wolfgang Puck tailored a special menu for the Governors Ball, a party that immediately follows the show.
Here's what was on the menu:
Smoked salmon Oscars
Winter truffle baked cavatappi and cheese
Heirloom carrot "tartare"
Nashville hot fried quail with red velvet waffle
24-karat gold-dusted chocolate Oscars
Strawberry push-up pops
12:48 a.m. ET, February 25, 2019
A look backstage at the Oscars
The show is over, but we're finally getting a glimpse of what the stars were doing backstage after their big wins.
Here's what happened backstage at the Oscars:
Lady Gaga broke down after winning an Oscar for best original song.
Olivia Colman and Frances McDormand shared a hug and kiss after "The Favourite" star won best actress.
Jennifer Lopez prepared backstage before presenting the best production design award.
Regina King posed backstage with her Oscar after winning best supporting actress.
12:22 a.m. ET, February 25, 2019
"Bohemian Rhapsody" won 4 Oscars, but the film's director wasn't mentioned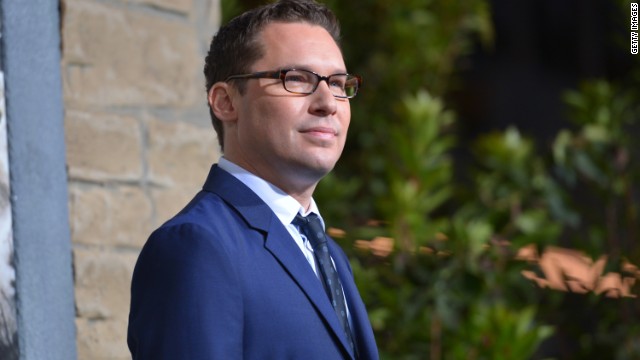 "Bohemian Rhapsody" won four Oscars tonight, but there was no mention of the film's director Bryan Singer.
Here's why: Singer was fired from the project just weeks before the completion of filming. Notably, none of the "Rhapsody" winners thanked Singer, who was accused of sexual abuse in January, allegations that the filmmaker has denied.
11:26 p.m. ET, February 24, 2019
Here's how the show wrapped up without a host
Academy Award winner Julia Roberts abruptly wrapped up the Oscars after the producers of "Green Book" accepted their best picture award.
"Well, apparently, that wraps up the 91st Academy Awards," she said. 
"I would like to say congratulations to all the nominees and winners. And good night to Bradley Cooper's mother and my children. And thank you for watching," Roberts added.
And with that, the credits rolled and the show was over.
11:45 p.m. ET, February 24, 2019
"Green Book" wins best picture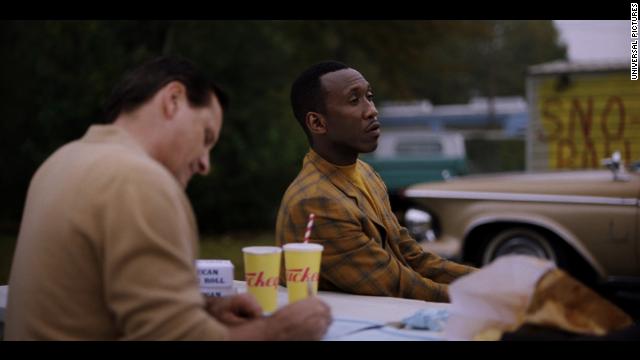 "Green Book" capped a great awards season by taking home the Oscar for best picture.
The film, which won several awards this season -- including a Golden Globe for best motion picture and best screenplay -- came out on top at the Academy Awards.
"We made this film with love, we made it with respect, and we made it with tenderness," producer Jim Burke said.
Director Peter Farrelly heaped praise on star Viggo Mortensen, without whom he said the film would not have been made.
The film was also a boon for star Mahershala Ali, who won an Oscar, Golden Globe, Screen Actors Guild and BAFTA awards for best supporting actor.
"Green Book" also won an Oscar for best original screenplay.
11:17 p.m. ET, February 24, 2019
"Roma" director Alfonso Cuarón wins his fourth Oscar
Director Alfonso Cuarón just took home an Oscar for best director for his film "Roma."
According to the Academy Awards, it is the fourth Oscar for Cuarón and his second win tonight.
"I want to thank the academy for recognizing the film centered around an indigenous woman," he said
Cuarón offers a semi-autobiographical tribute to the women who raised him. He focuses on the family maid amid a period of unrest, both within the family and society at large, in his native Mexico in the 1970s.
The film, which was shot in black and white, is Netflix's first best picture win.
11:09 p.m. ET, February 24, 2019
Olivia Colman wins best actress: "This is hilarious. I got an Oscar."
"The Favourite" was a favorite of Academy voters.
Olivia Colman took home the trophy for best actress for her role as Queen Anne in the historical dramedy.
She cried and laughed and cried again.
And she had the audience laughing too.
"It's genuinely quite stressful," Colman said. "This is hilarious. I got an Oscar."
She thanked her costars, Rachel Weisz and Emma Stone, who play two women vying for the attention of the lesbian queen, calling them "the two loveliest women in the world to fall in love with and to do to work with every day."
Colman also recognized that Glenn Close had been favored to win the award.
"Glenn Close, you've been my idol for so long," the British actress said. "This is not how I wanted to it."
11:06 p.m. ET, February 24, 2019
Rami Malek wins best actor: "Part of my story is being written right now"
Rami Malek, who played Freddie Mercury, won best actor for "Bohemian Rhapsody."
Malek is just the second actor of Arab descent nominated for an Oscar, after "Lawrence of Arabia" star Omar Sharif. Malek is the first to win.
He took a moment to thank Queen and acknowledged the extraordinary story of Mercury's life.
"The fact that I'm celebrating him and this story with you tonight is proof that we're longing for stories like this," Malek said.
"I am the son of immigrants from Egypt, a first-generation American. And part of my story is being written right now. And I could not be more grateful to each and every one of you, and everyone who believed in me for this moment. It's something I will treasure for the rest of my life."