7:50 p.m. ET, February 24, 2019
Billy Porter wore one of the best dresses
Billy Porter knows how to "Pose."
The star of the FX series "Pose" shut down the red carpet with his Christian Siriano tuxedo gown.
Porter told Vogue his "goal is to be a walking piece of political art every time I show up."
"To challenge expectations. What is masculinity?" he asked. "What does that mean? Women show up every day in pants, but the minute a man wears a dress, the seas part."
The actor said he's always wanted to wear a dress.
"We wanted to play between the masculine and the feminine," Porter said. "This look was interesting because it's not drag. I'm not a drag queen, I'm a man in a dress."
7:42 p.m. ET, February 24, 2019
5 of this year's 20 acting nominees are previous winners
Oscar winners Mahershala Ali, Christian Bale, Sam Rockwell, Emma Stone and Rachel Weisz are nominated this year again for acting.
They are among 20 acting nominees, and it's the first acting nomination for nine members of that group.
Ali, a Golden Globe and Critics' Choice winner, is going for his second Oscar in three years. He previously won best supporting actor for his role in "Moonlight."
He nomination this year is for "Green Book," which won best picture at the Producers Guild Awards. The PGA winner has gone on to win the best picture 20 of the last 29 years, including seven of the last nine years since the Academy Awards expanded the category in 2010.
7:32 p.m. ET, February 24, 2019
Ruffles, capes and pantsuits, oh my!
Hollywood's top actresses are owning the red carpet tonight.
They are donning long trains, ruffles, capes and pantsuits.
Here are some of the red carpet looks:
Melissa McCarthy
Linda Cardellini
Jennifer Hudson, Tina Fey, and Maya Rudolph
Amy Poehler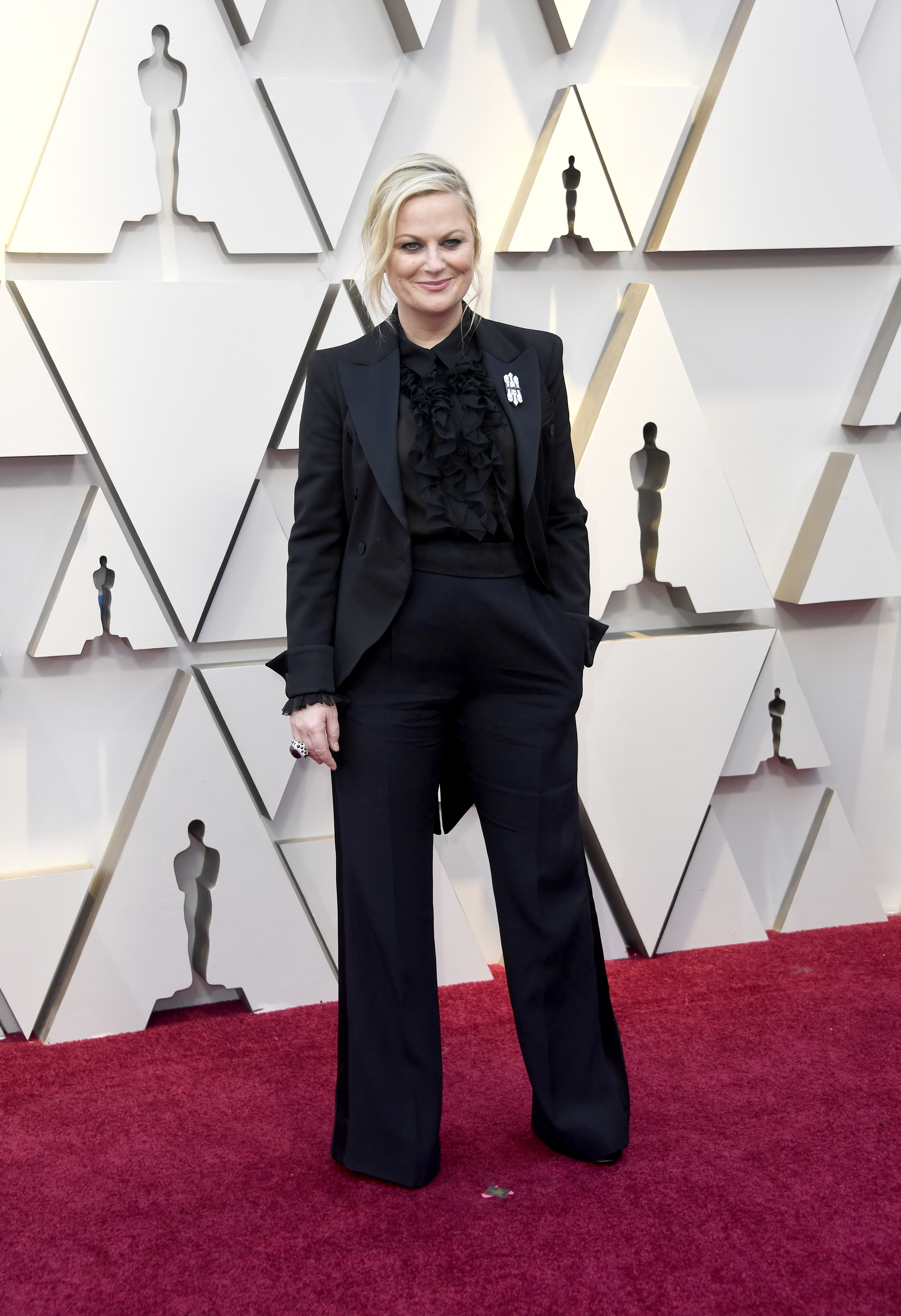 7:25 p.m. ET, February 24, 2019
So, you want to make an Oscar-winning movie? Take this quiz.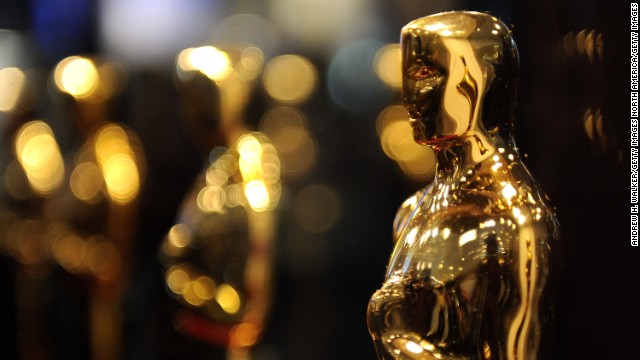 What can you do to win glory at the Academy Awards? There's no magic formula, but based on history, there are choices you can make that will boost your movie's chances of winning best picture.
Take our quiz here, and see if you've got what it takes.
7:18 p.m. ET, February 24, 2019
We kind of wish Gaga and Bradley Cooper were a thing for real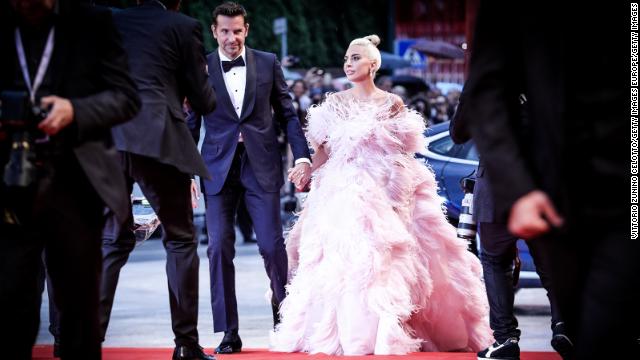 There can be a 100 celebrity pairings in the room and 99 don't move you, but all it takes is one.
And that one, for us, is Lady Gaga and Bradley Cooper.
Those in the know are aware that the 100 vs. one thing is an homage to a meme-worthy speech Gaga gave (over and over again) about how Cooper believed in her enough to make "A Star Is Born" magical.
Cooper, who also directed the film and co-wrote the screenplay, stars as troubled singer Jackson Maine, who falls for Gaga's character, Ally, a struggling artist.
Cooper and Gaga play the hell out of the roles and have formed a pretty strong bond off camera.
"The second that I saw him," Gaga told Vogue last year. "I was like, Have I known you my whole life? It was an instant connection, instant understanding of one another." 
That sounds kind of romantic, doesn't it?
Of course, Cooper has been in a nearly four-year relationship with model Irina Shayk, and the couple has a young daughter.
So while Gaga has reportedly split with her fiancé Christian Carino, the dream of Gooper or Caga (possible couple monikers) will probably remain just that -- a dream.
7:39 p.m. ET, February 24, 2019
Glenn Close just went ahead and dressed like an Oscar
We may be overthinking it, but we see you sis!
Glenn Close arrived on the red carpet, living her life like it's golden.
Given that Close is favored to win the best actress Oscar for her role in "The Wife," why not color coordinate with the statue?
For the record, Close told ABC the dress has 4 million beads and weighs 42 lbs.
11:42 p.m. ET, February 24, 2019
She's the first indigenous woman nominated for best actress
"Roma's" Yalitza Aparicio is the first indigenous woman and fourth Latina actress to be nominated for best actress.
But the road to the Oscars hasn't been easy for the Oaxacan actress.
She recently responded to racist insults from Mexican soap opera actor Sergio Goyri, who was caught on video slamming her indigenous roots. He later apologized.
"I am proud to be an indigenous Oaxacan and I am sorry that there are people who do not know the correct meaning of the words," Aparicio said in a statement released by her publicist Adriana Caballero.
In "Roma," director Alfonso Cuarón offers a semi-autobiographical tribute to the women who raised him, focusing on the family maid, played by Aparicio. The story is set amid a period of unrest, both within the family and society at large, in his native Mexico in the 1970s. Shot in black and white, the film marks Netflix's first best picture nomination.
"Roma" is the 11th foreign-language film nominated for best picture. The last was "Amour" in 2012. No foreign-language film has ever won the award.
6:48 p.m. ET, February 24, 2019
Oscars trivia: When was the first Oscars held?
The first Academy Awards ceremony was held in 1929 at the Hollywood Roosevelt Hotel in Los Angeles, down the street from its current home at the Dolby Theater. This year's awards show will be its 91st ceremony. 
6:47 p.m. ET, February 24, 2019
Spike Lee pays homage to Prince and Radio Raheem
Spike Lee donned a key piece of jewelry that paid homage to Radio Raheem, a beloved character in the director's film "Do the Right Thing," and wore in all-purple look in honor of the late musician Prince as he walked the red carpet ahead of the Oscars.
Actor Bill Nunn, who died in 2016, played Radio Raheem in the 1989 critically acclaimed film. Many critics believed the film should have been nominated for an award.
Lee wore knuckle rings on each hand, emblazoned with the words "Love" and "Hate." (Nunn wore similar knuckle rings in the film.) The director also donned a necklace with the unpronounceable symbol that Prince adopted as his name in 1993.
Lee and Prince were good friends.
The filmmaker included Prince's version of "Mary Don't You Weep" at the end of his Oscar-nominated film "BlacKkKlansman."