8:23 p.m. ET, February 24, 2019
Regina King wins best supporting actress
Regina King just won best supporting actress for "If Beale Street Could Talk."
She is the third black actress to win both an Oscar and a Primetime Emmy, joining Halle Berry and Viola Davis.
King thanked her mother and Baldwin, the author of the book that was adapted into the film.
"James Baldwin birthed this baby. And Barry, you nurtured her, surrounded her with so much love and support. So, it's appropriate for me to be standing here, because I'm an example of what it looks like when support and love is poured into someone. Mom, I love you so much. Thank you for teaching me that God is always leaning, always has been leaning in my direction," she said.
King has three Emmys, which she won in 2015, 2016 and 2018. 
8:11 p.m. ET, February 24, 2019
Queen and Adam Lambert rock the Oscars' opening
If nothing else, the Oscars opening let us know which celebs can and cannot dance.
Queen, fronted by Adam Lambert, kicked off the 91st Academy Awards with a medley of the group's hits including "We Will Rock You" and "We Are the Champions."
"Bohemian Rhapsody," the story of the late Freddie Mercury, Queen's lead singer, is nominated for best picture as is its star, Rami Malek, for best actor.
8:03 p.m. ET, February 24, 2019
Lady Gaga brings old Hollywood with an edge to the Oscars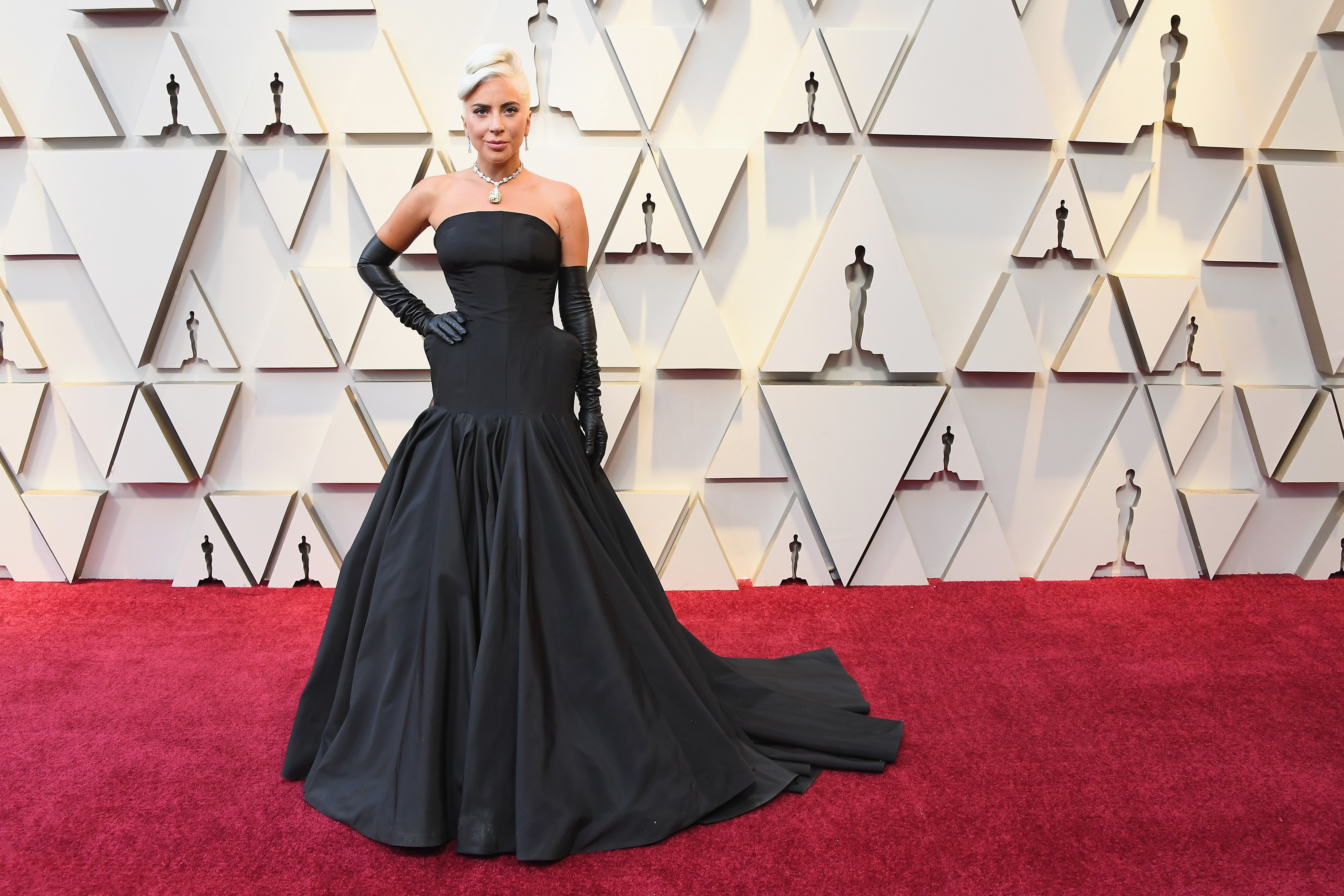 Lady Gaga paid homage to old Hollywood with a black strapless gown with an exaggerated hip and long sleeves.
With her platinum blonde hair, Gaga, who is nominated for best actress for her performance in "A Star Is Born," was reminiscent of Marilyn Monroe.
About that necklace: She donned a 128.54-carat Tiffany diamond necklace, which Audrey Hepburn wore in 1961, according to W Magazine.
7:59 p.m. ET, February 24, 2019
These Oscar bingo cards can help you get through Hollywood's night of unpredictability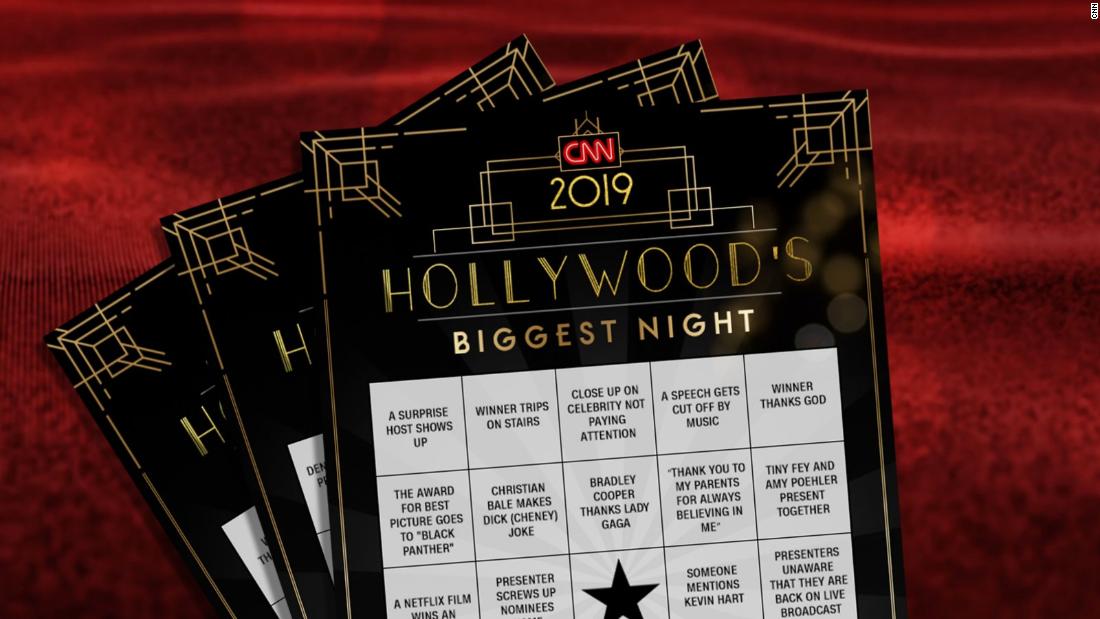 The 91st Academy Awards are shaping up to be one the most unpredictable broadcasts in Oscar history. With no official host running the show and a series of wild card nominations, there's no telling what's going to happen.
While we may not know who's going to win, we do know there's a good chance that God, the Academy, and Bradley Cooper will be thanked in acceptance speeches.
Need something to keep your viewing party guests entertained while the PricewaterhouseCoopers accountants are on stage? Use our 2019 Oscar night bingo cards.
Check out the cards here. You can also download them.
7:57 p.m. ET, February 24, 2019
Pink is definitely the theme of the night
Tonight's red carpet was dominated by the color pink.
From hot pink tulle to soft pink to bubblegum pink, celebrities donned long, layered gowns and at least one suit in the color.
Check out some of the looks:
Gemma Chan
Kacey Musgraves
Helen Mirren
Jason Momoa and Lisa Bonet
7:53 p.m. ET, February 24, 2019
Most of the first-time Oscar nominees have been around for a while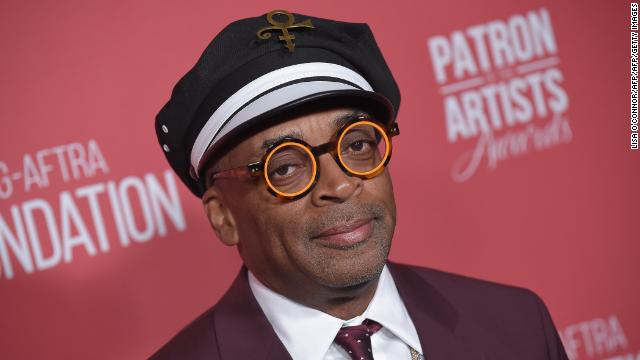 The majority of this year's first-time nominees are hardly new to the game.
Director Spike Lee, who is up for best picture, best director and best adapted screenplay, first burst onto the scene in 1986 with his directorial debut, "She's Gotta Have It."
Richard E. Grant has also been around since the '80s, when he debuted in the film "Withnail and I" before going on to memorable roles in "Game of Thrones" and the movie "Logan."
He's nominated for a best supporting actor Oscar for his role in "Can You Ever Forgive Me?"
Lady Gaga is nominated for best actress for her performance in "A Star Is Born" and she is, of course, Lady Gaga.
One of her co-stars in that film, Sam Elliott, is nominated for best supporting actor and began his film career in the 1960s in projects such as "Butch Cassidy and the Sundance Kid."
Regina King and Rami Malek can both thank the small screen for fans being familiar with their work.
King is nominated in the best supporting actress category for "If Beale Street Could Talk" and first found fame as a child star on the TV comedy "227" before she grew into more adult roles on the TV dramas "Southland" and "American Crime," as well as films like "Jerry Maguire" and "Ray."
Malek is up for best actor for his turn as Queen frontman Freddie Mercury in "Bohemian Rhapsody." The actor previously starred as a computer hacker in the TV series "Mr. Robot."
Olivia Colman's skill portraying England's Queen Anne in "The Favourite" earned her a best actress nod this time.
She's known on both sides of the pond for critically acclaimed roles in "Broadchurch," "The Thirteenth Tale" and "The Night Manager."
7:50 p.m. ET, February 24, 2019
Billy Porter wore one of the best dresses
Billy Porter knows how to "Pose."
The star of the FX series "Pose" shut down the red carpet with his Christian Siriano tuxedo gown.
Porter told Vogue his "goal is to be a walking piece of political art every time I show up."
"To challenge expectations. What is masculinity?" he asked. "What does that mean? Women show up every day in pants, but the minute a man wears a dress, the seas part."
The actor said he's always wanted to wear a dress.
"We wanted to play between the masculine and the feminine," Porter said. "This look was interesting because it's not drag. I'm not a drag queen, I'm a man in a dress."
7:42 p.m. ET, February 24, 2019
5 of this year's 20 acting nominees are previous winners
Oscar winners Mahershala Ali, Christian Bale, Sam Rockwell, Emma Stone and Rachel Weisz are nominated this year again for acting.
They are among 20 acting nominees, and it's the first acting nomination for nine members of that group.
Ali, a Golden Globe and Critics' Choice winner, is going for his second Oscar in three years. He previously won best supporting actor for his role in "Moonlight."
He nomination this year is for "Green Book," which won best picture at the Producers Guild Awards. The PGA winner has gone on to win the best picture 20 of the last 29 years, including seven of the last nine years since the Academy Awards expanded the category in 2010.
7:32 p.m. ET, February 24, 2019
Ruffles, capes and pantsuits, oh my!
Hollywood's top actresses are owning the red carpet tonight.
They are donning long trains, ruffles, capes and pantsuits.
Here are some of the red carpet looks:
Melissa McCarthy
Linda Cardellini
Jennifer Hudson, Tina Fey, and Maya Rudolph
Amy Poehler