6:47 p.m. ET, February 24, 2019
Spike Lee pays homage to Prince and Radio Raheem
Spike Lee donned a key piece of jewelry that paid homage to Radio Raheem, a beloved character in the director's film "Do the Right Thing," and wore in all-purple look in honor of the late musician Prince as he walked the red carpet ahead of the Oscars.
Actor Bill Nunn, who died in 2016, played Radio Raheem in the 1989 critically acclaimed film. Many critics believed the film should have been nominated for an award.
Lee wore knuckle rings on each hand, emblazoned with the words "Love" and "Hate." (Nunn wore similar knuckle rings in the film.) The director also donned a necklace with the unpronounceable symbol that Prince adopted as his name in 1993.
Lee and Prince were good friends.
The filmmaker included Prince's version of "Mary Don't You Weep" at the end of his Oscar-nominated film "BlacKkKlansman." 
6:32 p.m. ET, February 24, 2019
Marie Kondo sparks joy on the red carpet
We already knew that Marie Kondo cleaned up well, but it's a whole new level when you do it on the Oscars red carpet.
The Netflix star -- who has us all dragging stuffed trash bags to consignment shops -- was a welcome surprise Sunday night.
Followers of her Instagram account knew ahead of time, as she announced it on Saturday.
"I'm going to the Oscars! I've shared a few photos of my dress fitting in Highlights, above," the caption read. "Can't wait to show you more on Sunday."
6:16 p.m. ET, February 24, 2019
A documentary about a man's death-defying free solo climb is nominated tonight
Any doubts as to whether Alex Honnold is the greatest rock climber of all time were erased when the American did something that no one thought was humanly possible.
In June 2017, the 33-year-old became the first person to climb Californian granite monolith El Capitan in Yosemite National Park without any ropes -- a skill known as free soloing.
His achievement has since been immortalized in a breathtaking BAFTA-winning National Geographic documentary "Free Solo," which has been nominated for best documentary at this year's Oscars.
Directed by award-winning film-makers Elizabeth Chai Vasarhelyi and Jimmy Chin, "Free Solo" follows Honnold for more than two years as he prepares for the climb of his life.
However, keeping the cameras at a distance was imperative in order to keep Honnold safe and allow him to have the experience he was craving.
"When I passed the cameramen on the wall, it was just really nice to be able to see my friends up there and celebrate with them," he said.
6:06 p.m. ET, February 24, 2019
Oscars trivia: Who votes for tonight's winners?
More than 8,000 voting members of the Academy of Motion Picture Arts and Sciences decide the fate of the Oscar nominees.
5:47 p.m. ET, February 24, 2019
That's not Donald Trump's hair on the Oscars stage
Folks have noticed that the stage design for the 91st Academy Awards seems to resemble the coif of a certain leader of the free world.
But as President Trump might say, you aren't seeing what you think you're seeing.
The stage's production designer, David Korins, told the Los Angeles Times that the stage design of "a shimmering, swirling symphony of sparkling blues and gold dotted with 1,250 Swarovski crystal strands painstakingly hung above the Dolby stage, weighing 1,600 pounds" was not meant to look like Trump's hair.
"I don't see that, but I think that people see in artistic endeavors all sorts of things," Korins told the publication. "You look at paintings and sculpture and architecture and people see what they want to see. And I choose to see one of inclusion and humanity, femininity and beauty."
5:33 p.m. ET, February 24, 2019
How the stars are getting ready for the red carpet
Some celebrities are sharing their secrets to looking red carpet-ready ahead of tonight's big show.
From red light facials and quiet time to sitting down with a makeup artist, the stars are pulling out all the stops.
Here's a look at their preparations:
Spike Lee
Allison Janney
Caitlyn Jenner
Octavia Spencer
Constance Wu
Gabrielle Union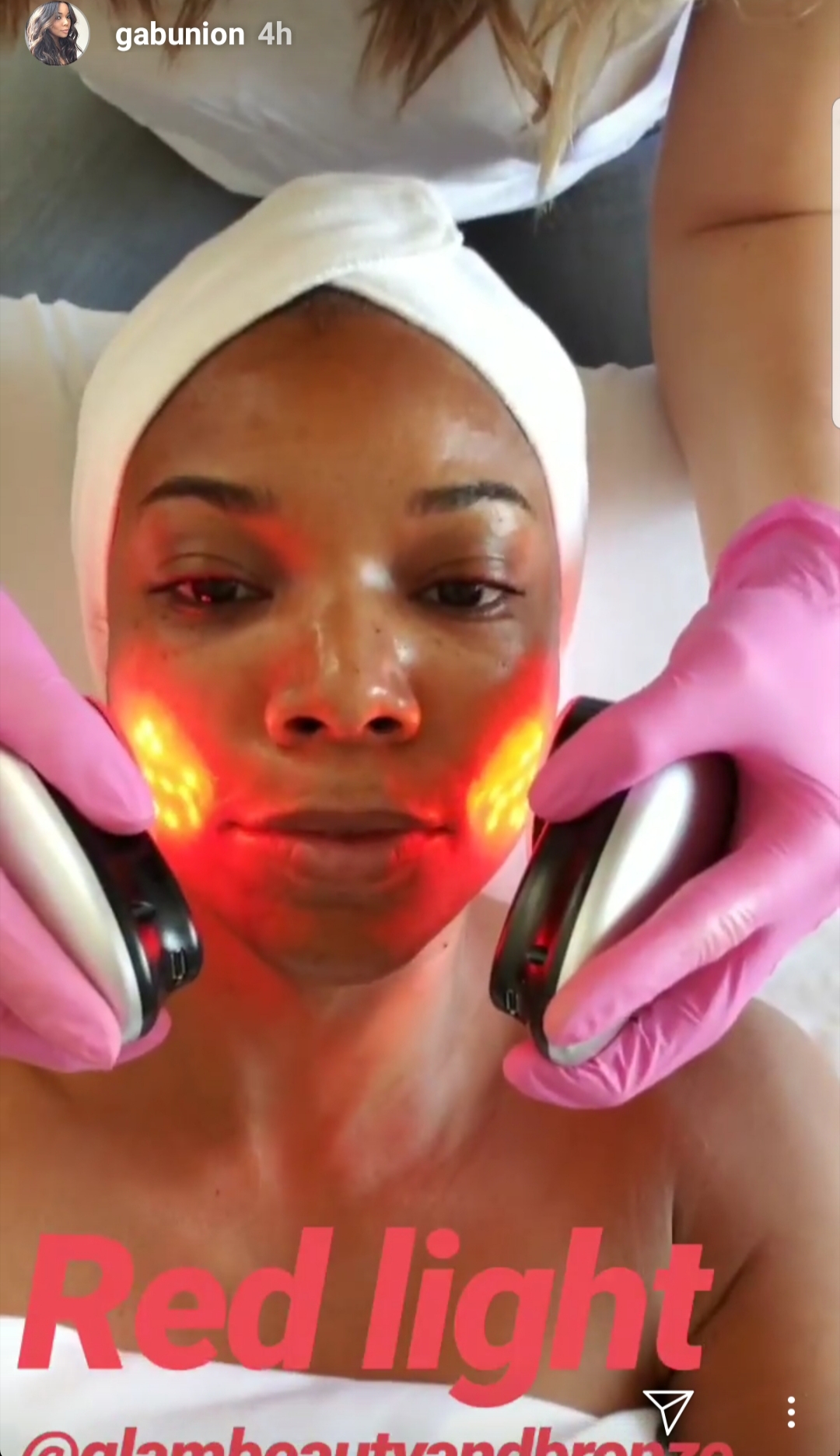 Ashley Graham
5:31 p.m. ET, February 24, 2019
Where do we stand with #OscarsSoWhite now?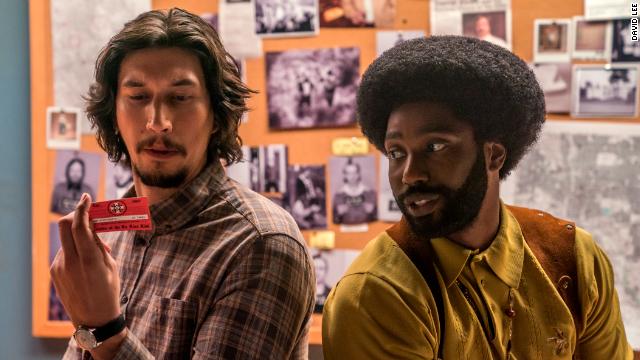 This year's Oscar nominations are some of the most diverse ever.
Just check out the best picture nominees alone: "Black Panther," "BlacKkKlansman," "Roma" and "Green book."
Two front-runners for best supporting actor and actress are black — Mahershala Ali and Regina King — and the best director category includes first-timer Spike Lee and Latino director Alfonso Cuarón.
Mexican actress Yalitza Aparicio is nominated in the best actress category.
What does it all mean for the state of #OscarsSoWhite? (It's the campaign that became shorthand a few years ago for the lack of opportunities and recognition for people of color in Hollywood.)
The hashtag was created in 2015 by April Reign, who this year will be attending the Oscars ceremony for the first time.
Lee has publicly credited the campaign with his nominations this year for best picture, best director and best adapted screenplay.
The Academy of Motion Picture Arts and Sciences — the organization behind the Oscars — moved to try to improve the diversity by extending membership to more than 900 new members last year, with more women and people of color being included.
But Reign has talked to CNN in the past about the need to not believe the work is done, just because black actors and directors are receiving more recognition.
"#OscarsSoWhite is about all races and genders and sexual orientations," she said. 
5:06 p.m. ET, February 24, 2019
This superhero film is making Oscars history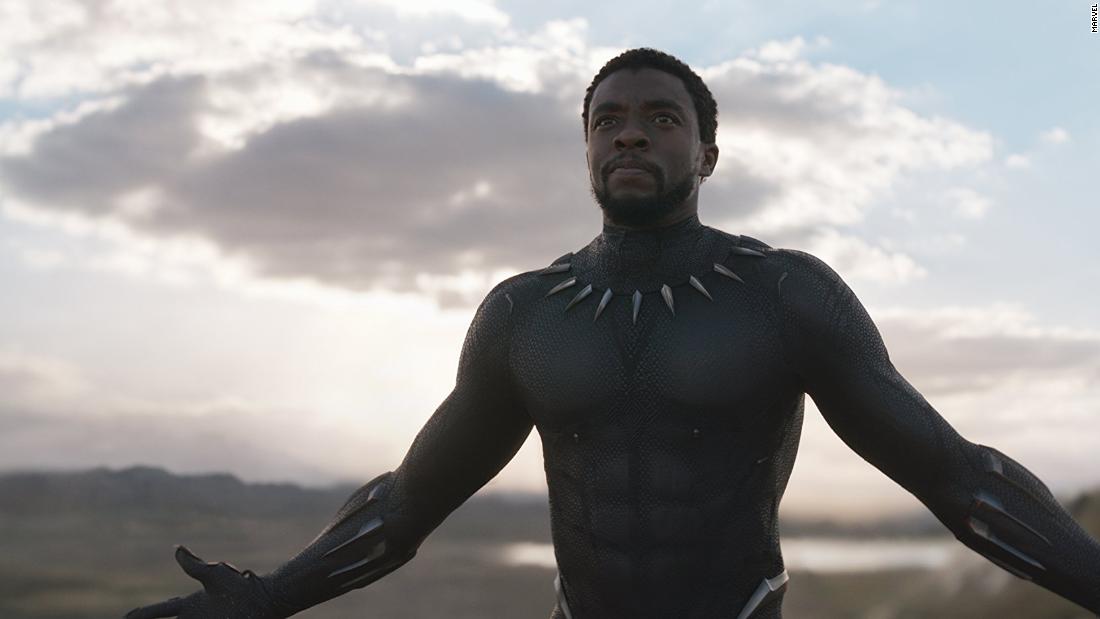 "Black Panther" made history as the first superhero film to ever be nominated for best picture.
It's also the third-highest-grossing movie in domestic history.
The nomination is one of seven for the film overall: The Marvel mega-hit was joined in that category by "BlacKkKlansman," "Bohemian Rhapsody," "The Favourite," "Green Book," "Roma," "A Star Is Born" and "Vice."
The nomination is not only a nod to the $700 million that the movie earned in North America alone, but an acknowledgement of its cultural impact, and what it says about Hollywood representation involving people of color. It also follows a history of prior superhero sensations ("The Dark Knight," "Wonder Woman" among them) being denied the respect that comes with being invited to the entertainment industry's biggest stage.
7:10 p.m. ET, February 24, 2019
Host-less Oscars: Suppose we like it?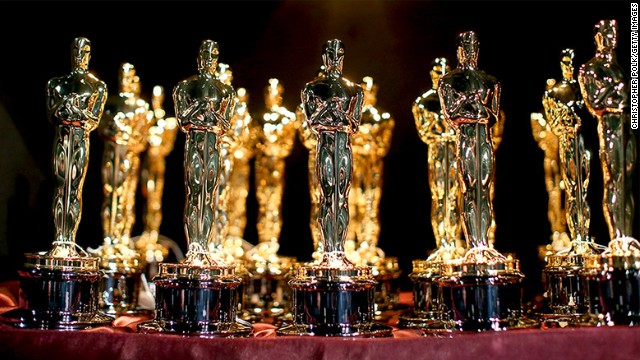 The drama about who might host the Academy Awards may well turn out to be more exciting than the show itself.
After Kevin Hart stepped down following controversy over some homophobic comments and tweets from years ago, there was a lot of back and forth over who – if anyone -- would step in.
Daytime talk show host Ellen DeGeneres even had Hart on her show to try to convince him to return to the gig.
She wasn't successful and the lack of a replacement resulted in ceremony with no host.
But what happens if that formula ends up being successful?
Let's be honest: The Oscars sometimes suffer by being the last hurrah of awards season. We have already partied through the boozy Golden Globe Awards, embraced the speeches of the Screen Actors Guild Awards and rocked out to the performances at the Grammys.
So maybe not having a host and his or her accompanying opening monologue and jokes to critique might force the Oscars to come up with other ways to entertain the audience.
Though, to be fair, CNN's Brian Lowry reminded us that the last hostless Academy Awards in 1989 featured the much-mocked opening musical number involving Rob Lowe and an actress playing Snow White. It can only get better, right?