10:16 p.m. ET, May 7, 2018
Our live coverage has ended. Scroll through the posts below to see how the Met Gala unfolded. Want more? Check out CNN's gallery from tonight's event here.
10:31 p.m. ET, May 7, 2018
5 highlights from tonight's Met Gala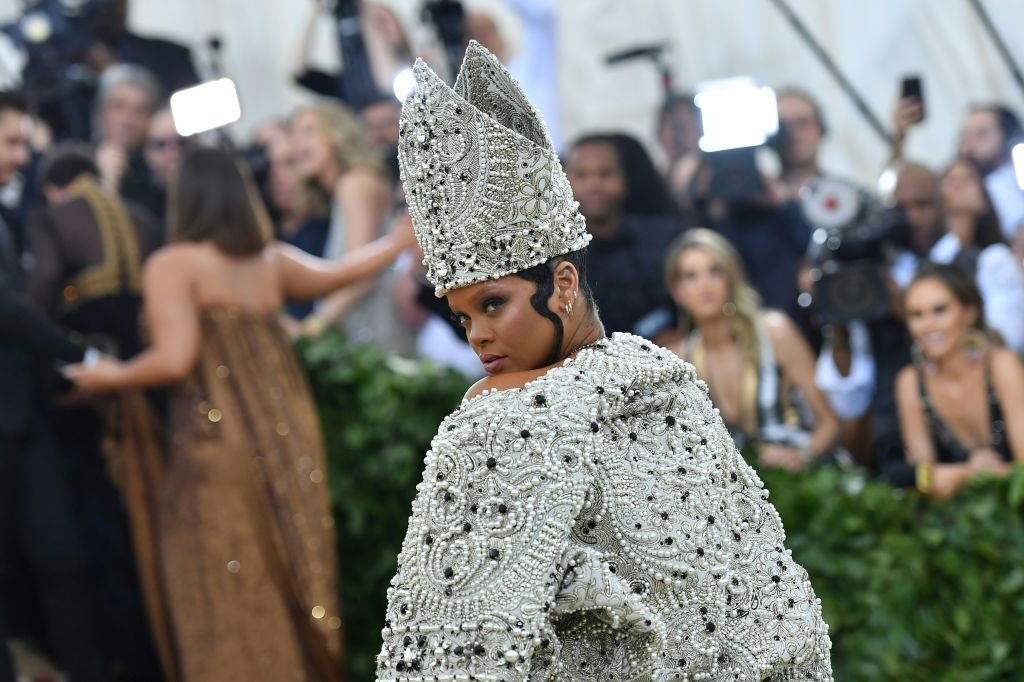 The Met Gala is fashion's biggest night and this year's theme was "Heavenly Bodies: Fashion and the Catholic Imagination."
The gala, which is annually held on the first Monday in May, was hosted by Rihanna, Amal Clooney, Donatella Versace, Anna Wintour and Stephen and Christine Schwarzman.
Given the theme, there was a lot of religious imagery, complete with headpieces and lots of crosses.
Here are some of the takeaways:
Rihanna wore a papal crown and cape designed by Margiela.
Katy Perry wore 6-foot angel wings.
Rapper 2 Chainz popped the question to Kesha Ward, with whom he has three children. She said yes, though it was unclear if this was Epps' original proposal.
Kim Kardashian walked the carpet solo without her husband Kanye West. This comes as a bit of a surprise to fans who have become accustomed to seeing the fashionable duo at the gala for the past several years.
And finally, Cardi B wore a jeweled headpiece and plunging beaded gown at her first Met Gala red carpet.
10:45 p.m. ET, May 7, 2018
This accessory topped all others tonight
Whether it was a crown, veil or a Pope's hat, the clear winner tonight was the headpiece.
Celebrities, including Madonna, Solange Knowles and a very pregnant Cardi B, wore the accessory to top off their elaborate gowns.
Here are some of the looks:
Solange Knowles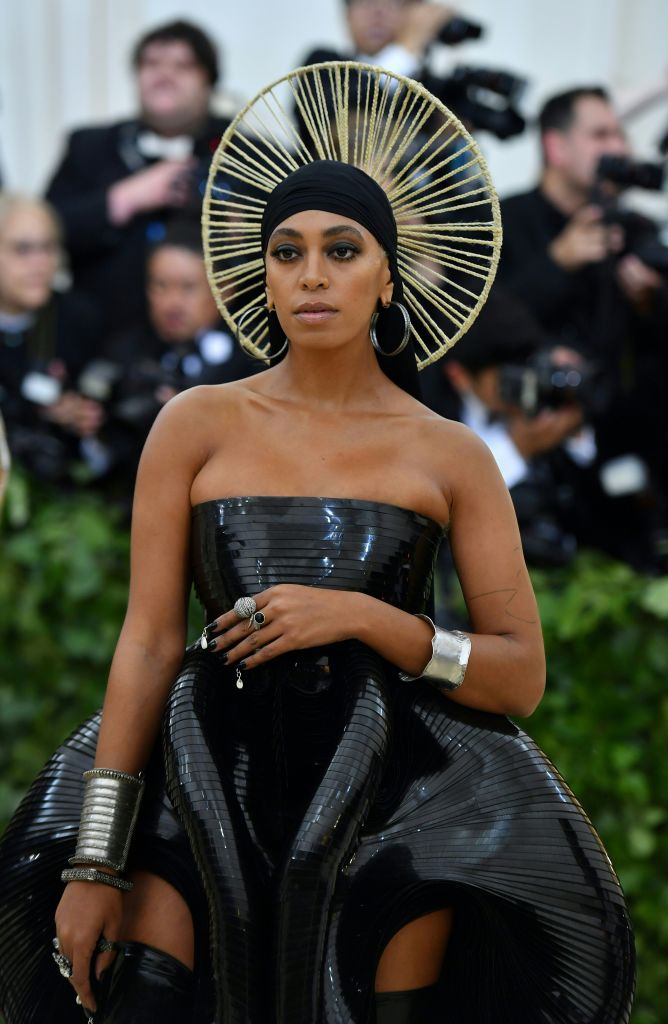 Joan Smalls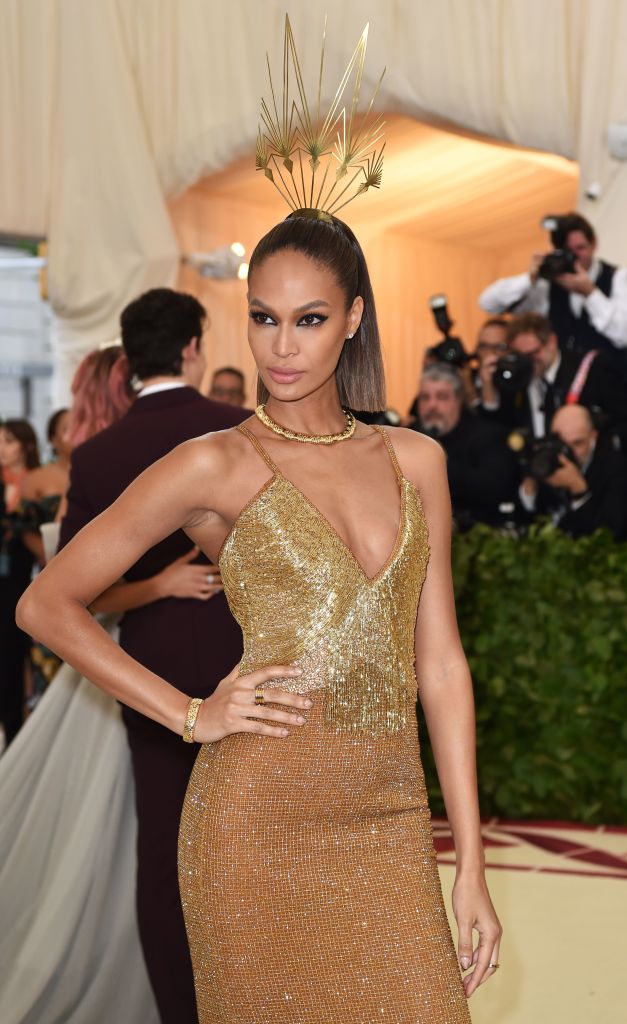 Priyanka Chopra 
Janelle Monáe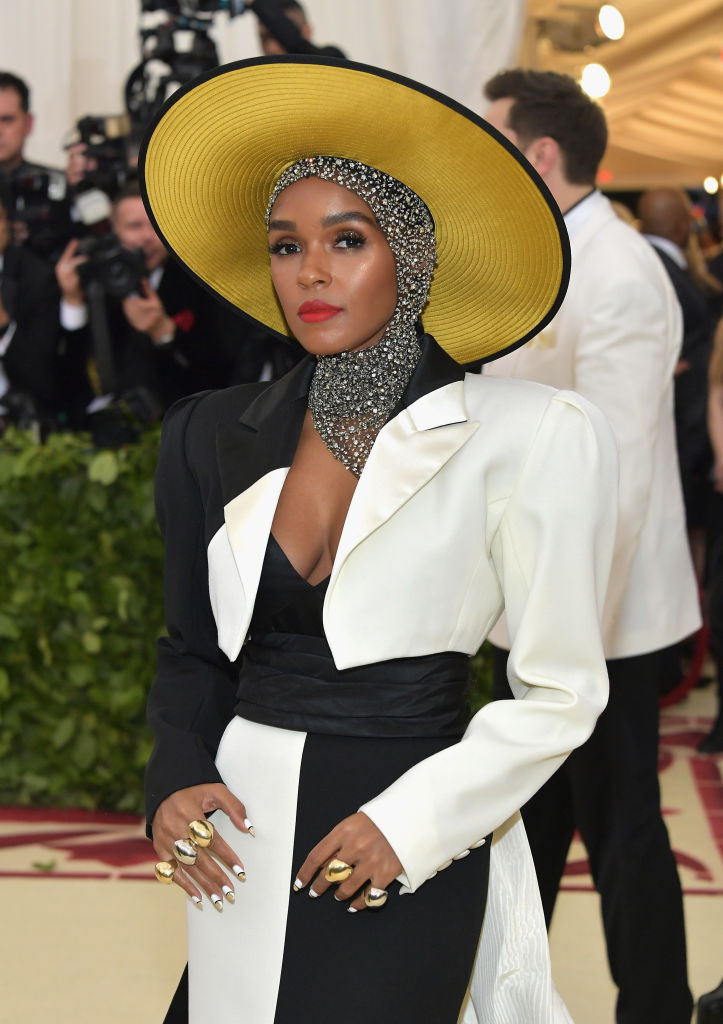 Lana Del Rey and Jared Leto
9:30 p.m. ET, May 7, 2018
The look: Jennifer Lopez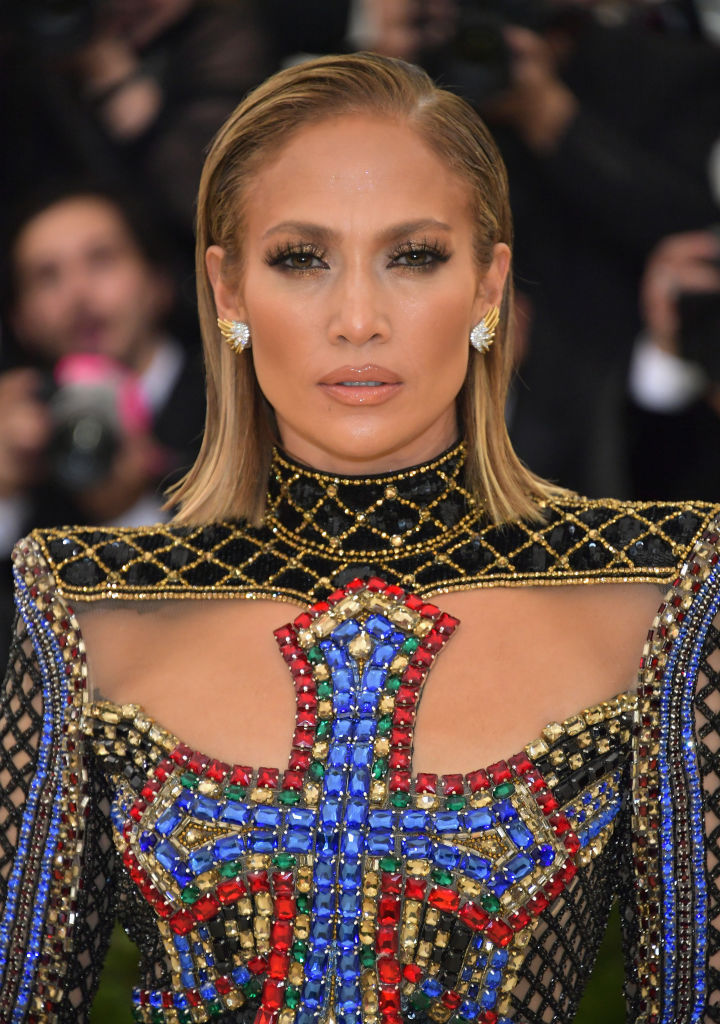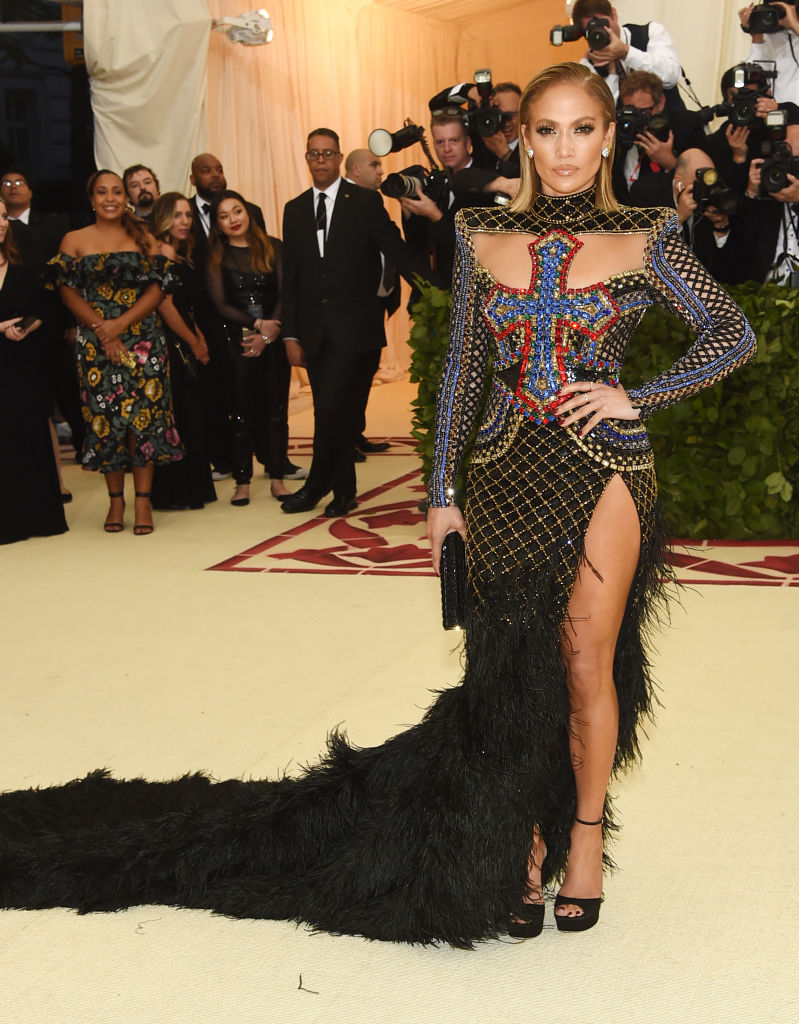 9:37 p.m. ET, May 7, 2018
Cardi B shows off her baby bump in shimmering gown
Cardi B rocked a headpiece and shimmering gown and train. She was joined by designer Jeremy Scott on the carpet tonight.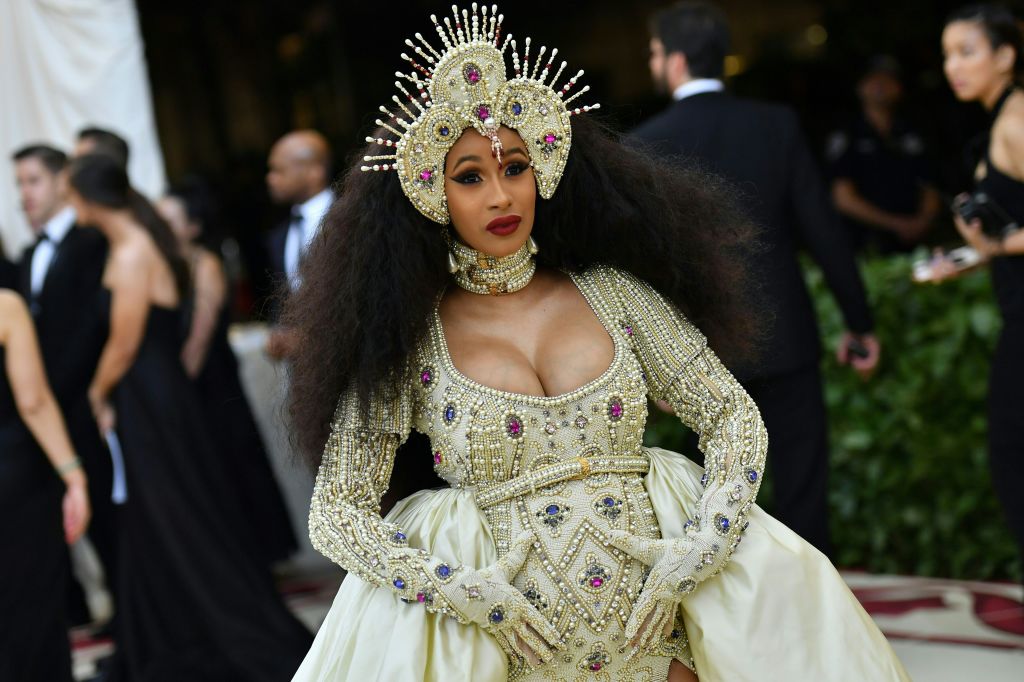 8:48 a.m. ET, May 8, 2018
The one person Anna Wintour will never invite to the Met Gala again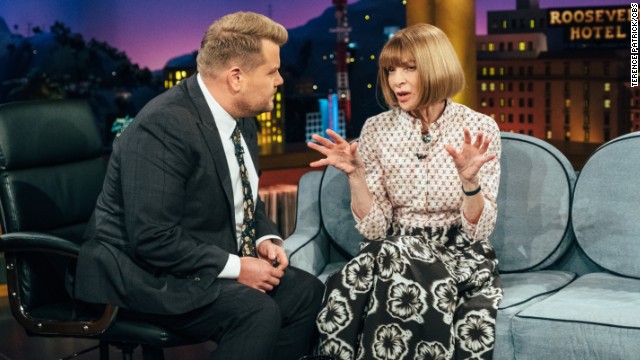 President Trump won't be receiving an invite to the Met Gala as long as Anna Wintour is running the show.
Wintour, Vogue's current editor, revealed that she would never invite Trump back to the gala while playing "Spill Your Guts or Fill Your Guts" on "The Late Late Show with James Corden" in October.
She had the option of dining on pickled pigs feet or naming the celebrity that would never again invite back to the gala.
Wintour quickly spilled the beans, responding, "Donald Trump."
9:15 p.m. ET, May 7, 2018
Kim Kardashian dazzles in gold
The Kardashians' matriarch, Kris Jenner, was also there.
11:45 p.m. ET, May 7, 2018
Elon Musk and Grimes arrive together
Tesla CEO Elon Musk and musician Grimes arrived together at this year's Met Gala.
The New York Post reported earlier today that the two are dating.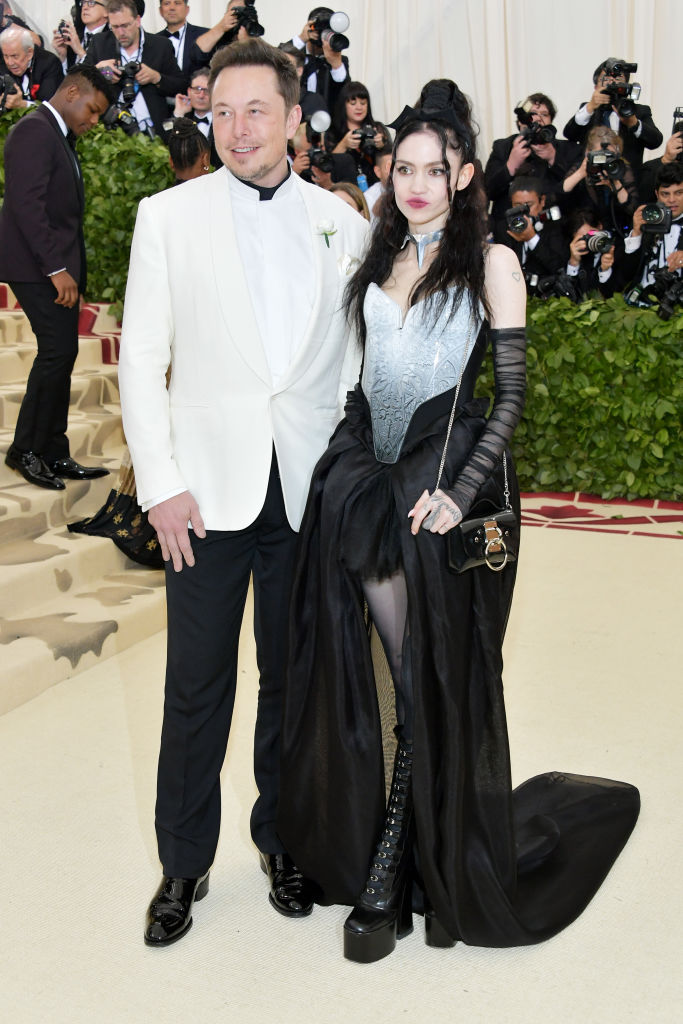 8:59 p.m. ET, May 7, 2018
The look: Nicki Minaj