Latest: The 2019 Grammy Awards
10:05 p.m. ET, February 10, 2019
Alicia Keys plays two pianos at once
Alicia Keys just took us to her super chill and timeless world, which she called "Club Keys."
The 15-time Grammy winner used her musical prowess to dazzle the audience with a performance packed with major hits.
Flanked by two pianos, Keys performed everything from Lauryn Hill's "Doo Wop (That Thing)" to Roberta Flack's "Killing Me Softly With His Song" to Kings of Leon's "Use Somebody."
At one point during her medley, Keys played on both pianos at the same time.
"Music is just, you know, those songs that just live inside of you. It lives inside of me. And you just love it so much because it was done so well that you wish you wrote it. That's how I feel about these songs. I wish I wrote them," she said.
10:31 p.m. ET, February 10, 2019
About the Grammys' women problem
Yes, the Recording Academy has historically had an issue with a lack of women among the Grammy winners and nominees.
But damn -- someone forgot to tell tonight's show that.
The women presenters and performers have been killing it all night.
From the impassioned words of Alicia Keys and Michelle Obama to the singular visions of Janelle Monáe and H.E.R. to the female-driven Dolly Parton tribute to Kacey Musgraves' killer ballad to Camilla Cabello reminding us of why we love Havana and East Atlanta, it's been a total ladies night.
Then there was Cardi B.
Her performance was a basically a full-on cabaret show. And maybe a preview of her forthcoming Las Vegas residency?
It was fire okkkurrrrr?
Cardi's husband Offset clearly thought so too, based on his expressions whenever the camera caught him in the audience.
So, yes, lack of diversity -- both with race and gender.-- has sometimes been a problem for the Grammys. But tonight's performances so far have once again underscored the point that there's so much talent to be recognized.
9:27 p.m. ET, February 10, 2019
Chris Cornell wins posthumous Grammy award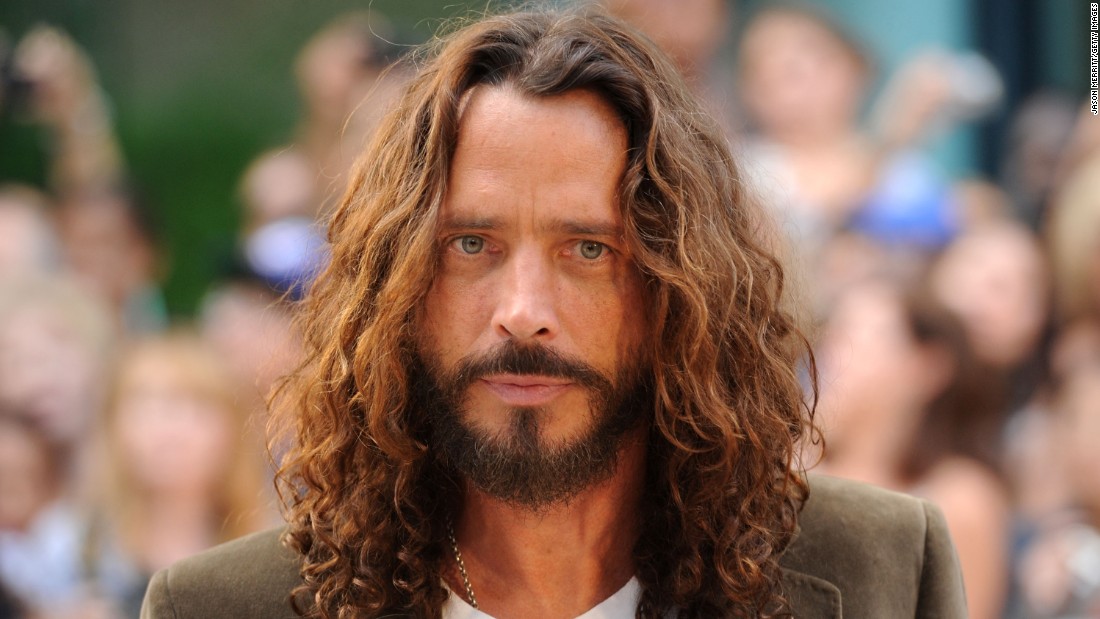 Chris Cornell won a Grammy award for best rock performance, almost two years after the Soundgarden singer's death.
Cornell's song "When Bad Does Good" took the top honor. Greta Van Fleet, Arctic Monkeys, Halestorm, and The Fever 333 were also nominated in the category.
Cornell, 52, died in May 2017. The official autopsy results ruled the cause of death as suicide by hanging.
10:32 p.m. ET, February 10, 2019
Here you come again, Dolly Parton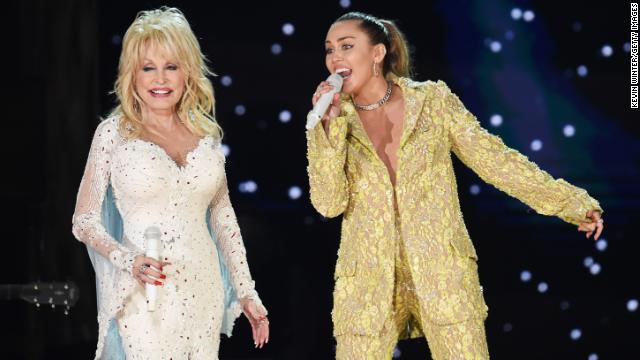 Dolly Parton's song catalogue is massive.
Don't believe it?
You need only to have checked out Sunday's Parton tribute, in which performers of all ages joined her in singing some of her biggest hits
It was worth it just to get a reprisal of Miley Cyrus singing "Jolene" with Parton. (The two once paired up to sing it on "The Voice.")
Miley catches lots of flack on social media sometimes, but the woman can SING (yes, all caps). And Dolly is Miley's godmother, don't you know.
Katy Perry, Kacey Musgraves, Maren Morris and Little Big Town also joined Parton on stage.
Of course it wouldn't be a true Dolly Parton tribute unless they sang "9 to 5." And they did.
The performance turned into a bit of a sing-along, with the audience on their feet and swaying to the beat.
It was enough to drive you crazy (with joy) if you let it.
9:03 p.m. ET, February 10, 2019
21 Savage is noticeably missing from Post Malone's performance
Post Malone just performed his mega-hit "Rockstar" without 21 Savage, who's in a detention facility awaiting immigration proceedings that will determine if the British-born rapper can stay in the country.
21 Savage was scheduled to perform, publicist Tammy Brook told CNN. The song earned two Grammy nominations.
Instead, Post Malone took the stage with legendary rock band Red Hot Chili Peppers.
9:18 p.m. ET, February 10, 2019
Childish Gambino's "This Is America" makes history by winning song of the year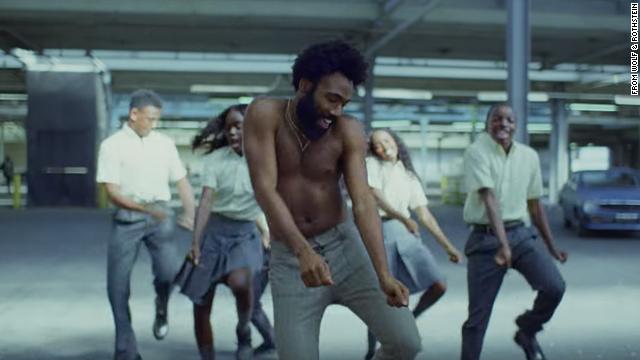 Childish Gambino reportedly declined an invitation to perform at the Grammys, and he also wasn't in the house tonight to pick up his award.
His "This Is America" took home the Grammy for song of the year, beating out "Shallow," "The Middle" and other huge hits. But presenters John Mayer and Alicia Keys had to accept for the absent rapper.
The song caused a stir last May when Gambino released its ambitious video, which was full of racial symbolism and violent imagery.
The win made it the first rap song to ever take home the prestigious award.
Although Gambino didn't show, we did learn that Mayer and Keys split a Grammy years ago after his "Daughters" beat her out for the award. Like, Mayer literally split the award in half and wrote "If I Ain't Got You" on it for her.
That's love.
The song of the year award goes to the song's writers, unlike record of the year, which goes to the artist.
8:47 p.m. ET, February 10, 2019
Prince would have been so proud of Janelle Monáe
"Let the vagina have a monologue."
We see you Janelle Monáe!
The artist's performance of her single, "Make Me Feel," had us missing her mentor Prince so much.
Monáe straight jammed out, complete with her guitar playing, fancy footwork and trademark black-and-white look.
No wonder "Dirty Computer" is up for album of the year.
8:29 p.m. ET, February 10, 2019
Lady Gaga takes home the first award of the night
Bradley Cooper wasn't there, but Lady Gaga had enough emotion for the two of them.
She accepted the best pop duo/group performance trophy for "Shallow," her centerpiece duet with Cooper from their hit film, "A Star Is Born."
"A Star Is Born" tells the story of an aspiring singer who falls for a troubled musician whose career is in a tailspin.
Gaga talked about the pride she felt starring in a film that took on the issue of mental illness.
"A lot of artists deal with that," she said. "If you see someone that's hurting, don't look away."
8:24 p.m. ET, February 10, 2019
Sisters -- including Michelle Obama -- are doing it for themselves at the Grammys
"Who runs the world?"
That was the question Alicia Keys asked during her opening comments. And we all know the answer to that, right?
Girls. Or in this case -- women.
And wow, what a fivesome took the stage at the beginning of the Grammys.
Who needs a comedic monologue to open the show when you can surprise the audience with Lady Gaga, Jada Pinkett Smith, Jennifer Lopez and former first lady Michelle Obama?
Keys called them her "sisters."
Each spoke about the importance of music, though Obama could barely get into her bit before the audience interrupted her with deafening cheers.
Her message? Music unites.
"Music helps us share ourselves," Obama said. "It allows us to hear one another."
If ever the nation needed to hear that, it's now.