11:32 p.m. ET, September 22, 2019
The Emmys are over and the internet was wrong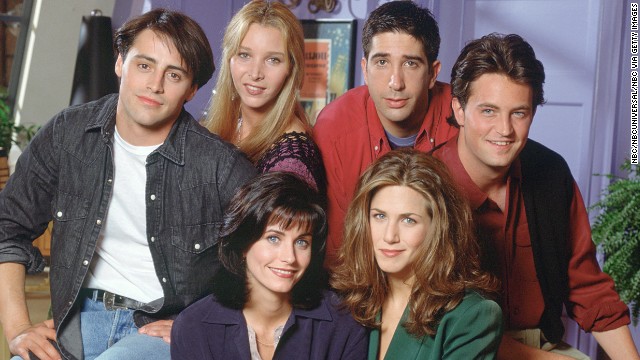 Well, that's the last time we believe Twitter.
Social media was convinced that in honor of the 25th anniversary of "Friends," the cast would be reuniting to present an award for best comedy.
But Jennifer Aniston, Courteney Cox, Lisa Kudrow, Matt LeBlanc, Matthew Perry and David Schwimmer weren't there for you after all.
Instead the icon Norman Lear and Marisa Tomei presented the award. She played "Edith Bunker" in the live reboot of Lear's legendary series "All In The Family."
We get it you guys, you haven't gotten the "Friends" reunion you have been begging for and the stars have gone back and forth on whether or not they are down to make happen but tweeting it is not manifesting it.
What we did get this Emmys was history made, a narrator with lots to say and plenty of popular music playing people on and off the stage.
Was it magical?
Well, it was no "Friends" reunion, that's for sure.
11:05 p.m. ET, September 22, 2019
"Game of Thrones" wins Emmy for outstanding drama series
Cultural phenomenon "Game of Thrones" took home the Emmy for outstanding drama series 10 years after the show first aired on HBO.
The win was proceeded by Peter Dinklage who took home his fourth Emmy for his role as Tyrion Lannister.
"This all started in the demented mind of George R.R. Martin," executive producer David Benioff said on stage.
11:03 p.m. ET, September 22, 2019
The funny thing about this year's comedy winner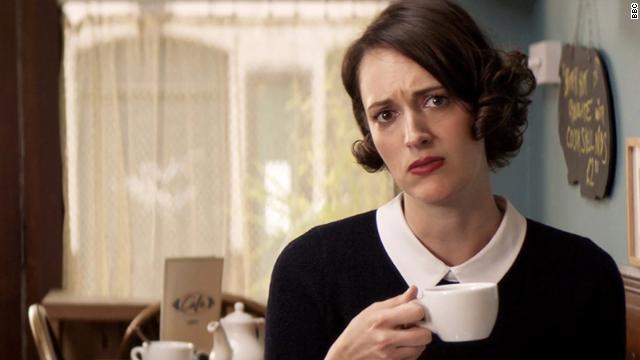 OK "Fleabag" this was your night.
The Amazon series took home the coveted Emmy for best comedy and had even creator/writer Phoebe Waller-Bridge saying, "This is getting ridiculous."
That's because she had already been on stage a few times for other wins, including best actress in a comedy.
As she pointed out, it was one heck of an achievement for a series, which began as a one woman show.
10:55 p.m. ET, September 22, 2019
Jodie Comer says she didn't invite her parents to the Emmys because "I didn't think this would be my time"
Jodie Comer took home the Emmy for lead actress in a drama for her role as Villanelle in "Killing Eve," a British spy thriller where she plays an assassin.
"I was't expecting to get up on this stage tonight," Comer said on stage. "My mom and dad are in Liverpool who I didn't invite because I didn't think this would be my time."
10:49 p.m. ET, September 22, 2019
Jason Bateman and "Ozark" win for directing in a drama series
Jason Bateman took home an Emmy for directing for a drama series for his work on Netlix's "Ozark."
Bateman is also the lead actor in the show.
"That is something," Bateman said. "I can't be holding this without a whole lot of people."
11:16 p.m. ET, September 22, 2019
Billy Porter makes history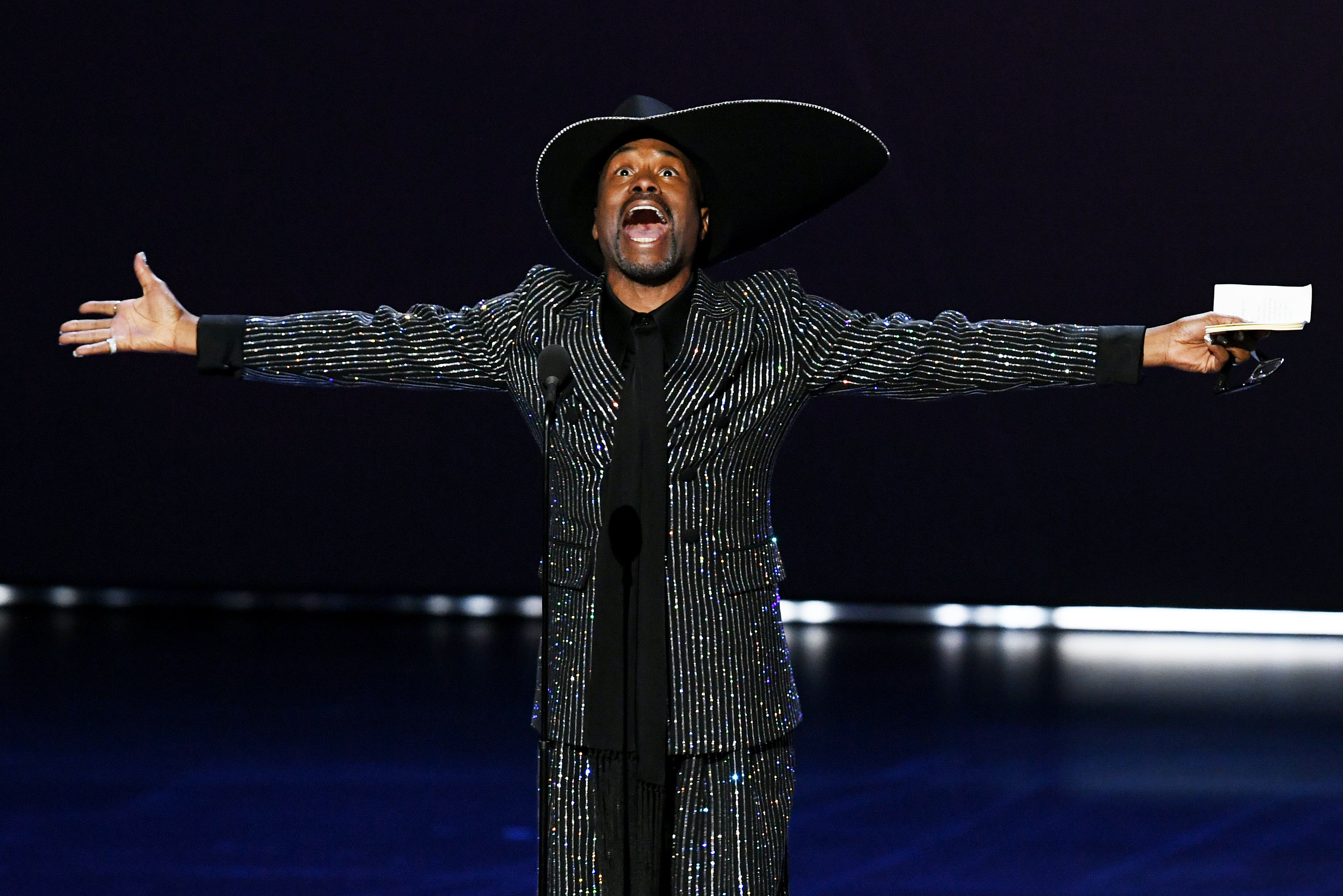 Triumph!
That's what Billy Porter gave us when he became the first openly gay black man to win the Emmy for outstanding lead actor in a drama series category for his role on "Pose."
"The category is love, y'all love," an ebullient Porter announced.
He quoted iconic, gay black author James Baldwin and talked about acceptance.
"We are the people," Porter said. "We as artists are the people that get to change the molecular structure of the hearts and minds of the people who live on this planet. Please don't ever stop doing that. Please don't every stop telling the truth."
10:36 p.m. ET, September 22, 2019
Halsey helps us remember those we lost
The "In Memoriam" portion of any awards show is always sad, but singer Halsey helped us wring out even more emotion.
Accompanied by just a piano, she sang the Cyndi Lauper hit "Time After Time" to remember those both in front of and behind the camera who we lost this year.
This year's list included director John Singleton, actor Rip Torn and broadcast legend Cokie Roberts who died last week at the age of 75.
10:31 p.m. ET, September 22, 2019
"Ozark" actress takes home first Emmy win
Julia Garner took home her first Emmy for her role as Ruth Langmore in Netflix's "Ozark," a crime drama set in the Ozark Mountains.
This was Garner's first nomination.
"This kinda looks like a piece of chocolate," Garner said holding her statue. "I want to give a piece to everybody that's been involved in my life."
10:27 p.m. ET, September 22, 2019
HBO's "Succession" wins Emmy for writing for a drama series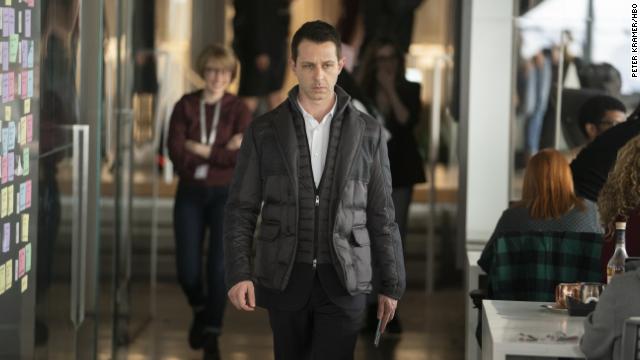 Jesse Armstrong thinks we may want to take a think about our immigration restrictions.
That's because, as he pointed out, there have been quite a few winners from the UK.
That includes Armstrong who won for writing "Succession."
He also became the second person in a row to have his acceptance speech delayed, we presume because he used a swear word.
Peter Dinklage was the first.