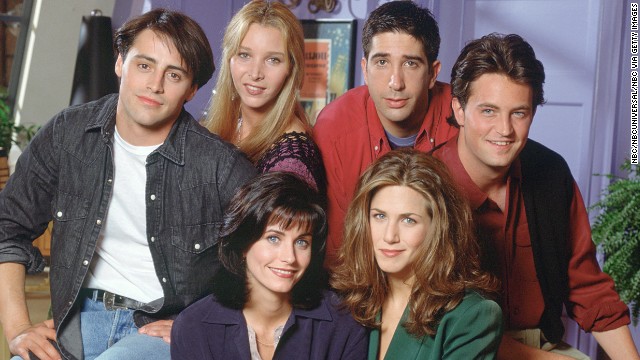 Well, that's the last time we believe Twitter.
Social media was convinced that in honor of the 25th anniversary of "Friends," the cast would be reuniting to present an award for best comedy.
But Jennifer Aniston, Courteney Cox, Lisa Kudrow, Matt LeBlanc, Matthew Perry and David Schwimmer weren't there for you after all.
Instead the icon Norman Lear and Marisa Tomei presented the award. She played "Edith Bunker" in the live reboot of Lear's legendary series "All In The Family."
We get it you guys, you haven't gotten the "Friends" reunion you have been begging for and the stars have gone back and forth on whether or not they are down to make happen but tweeting it is not manifesting it.
What we did get this Emmys was history made, a narrator with lots to say and plenty of popular music playing people on and off the stage.
Was it magical?
Well, it was no "Friends" reunion, that's for sure.