11:16 p.m. ET, September 17, 2018
11:09 p.m. ET, September 17, 2018
HBO and Netflix end their Emmys rivalry in a tie, with 23 each
From CNN's Brian Stelter
Want to understand the state of the TV biz in 2018? Look no further than these awards.
All night long, HBO and Netflix were neck and neck. HBO has been #1 at the Emmys for the past 16 years, winning more awards than any other network, but Netflix has been steadily creeping up on HBO.
And this looked like the year Netflix might actually pull ahead. Instead: A TIE! Both HBO and Netflix picked up 23 Emmys this year.
HBO's "Game of Thrones" won the final award of the evening, for outstanding drama.
The cliche, in this case, is true: Viewers are the ultimate beneficiaries while the two networks compete.
11:13 p.m. ET, September 17, 2018
Game of Thrones wins outstanding drama series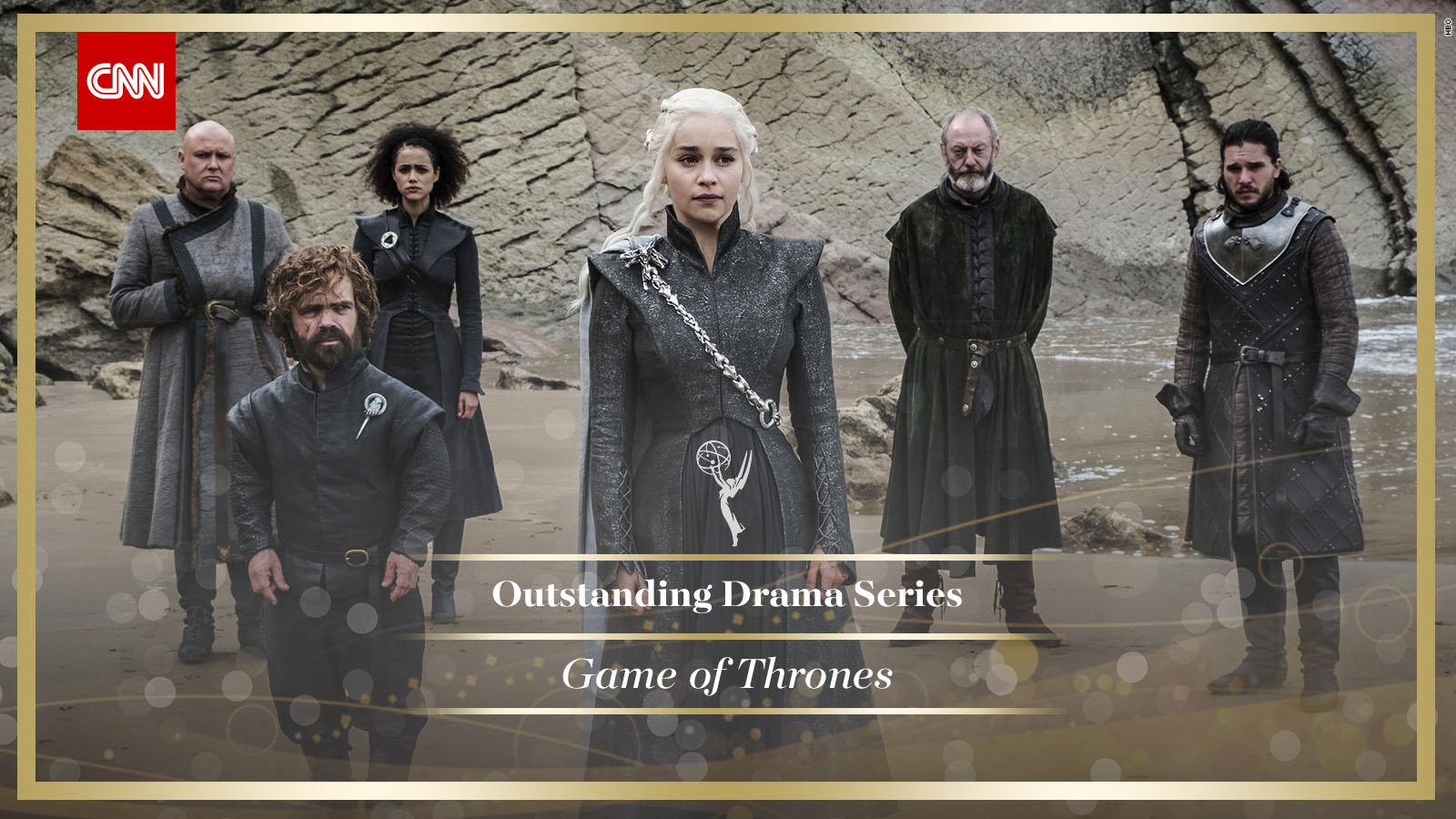 "Game Of Thrones" just took home the award for outstanding drama series.
D.B. Weiss accepted the award, and during his speech thanked the creator of the series: George R.R. Martin, who stood just next to him.
"Writing for these actors behind us is the honor of a lifetime. But we didn't invent these characters. That was George R.R. Martin. The show could not be without the mad genius of George. Thank you for letting us take care of your people," he said.
11:11 p.m. ET, September 17, 2018
The Marvelous Mrs. Maisel wins outstanding comedy series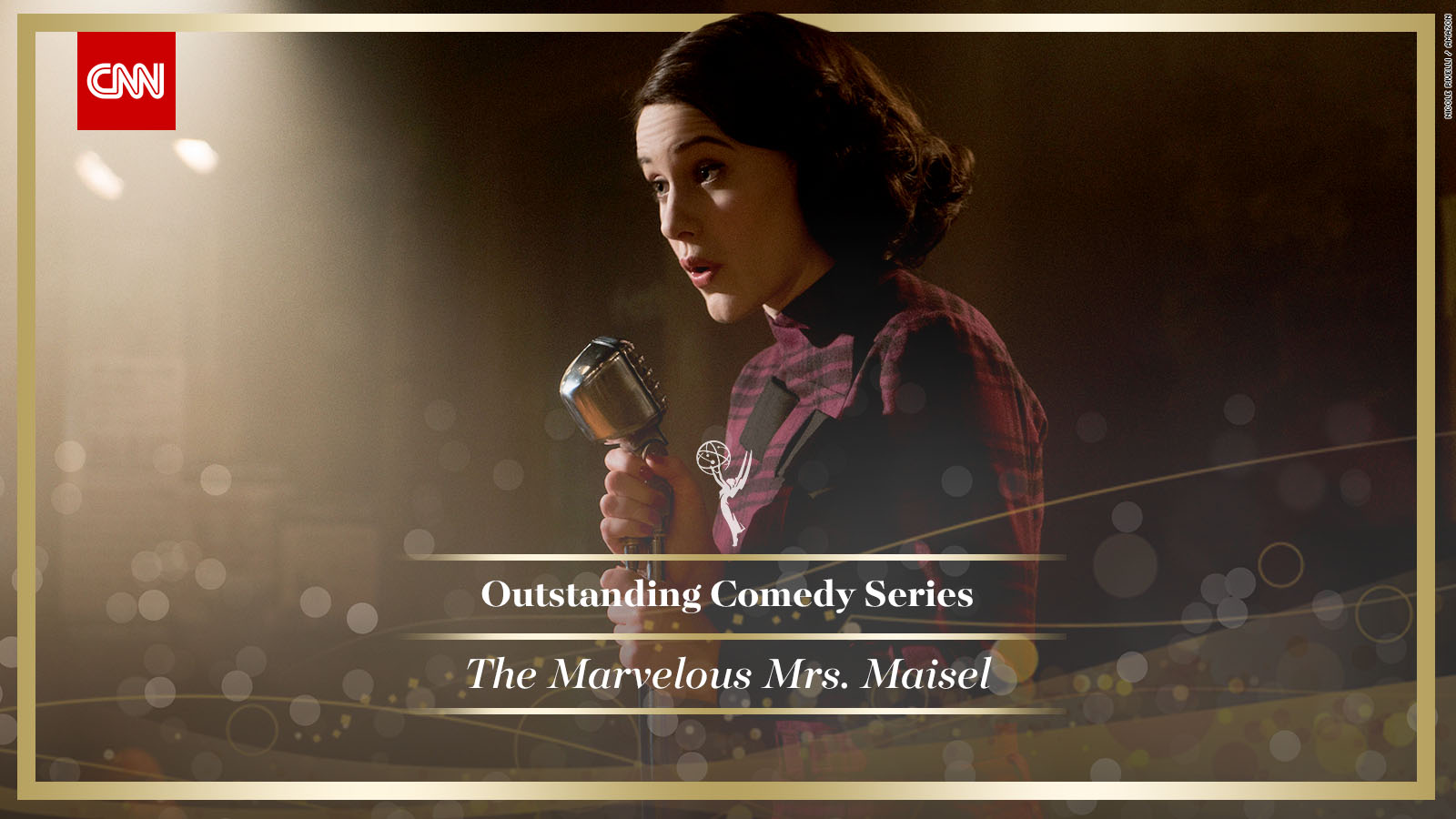 "The Marvelous Mrs. Maisel" takes home yet another Emmy. This time it's for "Outstanding comedy series."
Here's what the show's producer, Daniel Palladino, said this when he accepted the award:
I had something memorized and it all dumped out. Thank you to the academy and to all of viewers who watch... To our families watching at home, particularly our mothers, and guys, they are available. Also to everyone at Amazon, it's been a really great ride. You guys have been nothing but supportive from the very beginning. Thank you so much for that.
10:56 p.m. ET, September 17, 2018
John Oliver's Last Week Tonight wins for 3rd year in a row
Comedian John Oliver's "Last Week Tonight" took home the award for Outstanding Variety Talk Series for its third consecutive year.
After thanking his staff, Oliver jokingly referenced the proposal from earlier in the night -- thanking Glenn Weiss' fiance for saying yes to the marriage proposal.
"This could have been a very different evening. You really came through," Oliver said.
Oliver also thanked his family, and noted that his 2 1/2-year-old son "hates" his show.
"If our show is anything, it's the precise opposite of "Paw patrol," Oliver said.
10:31 p.m. ET, September 17, 2018
Emmys acknowledge the victims of Hurricane Florence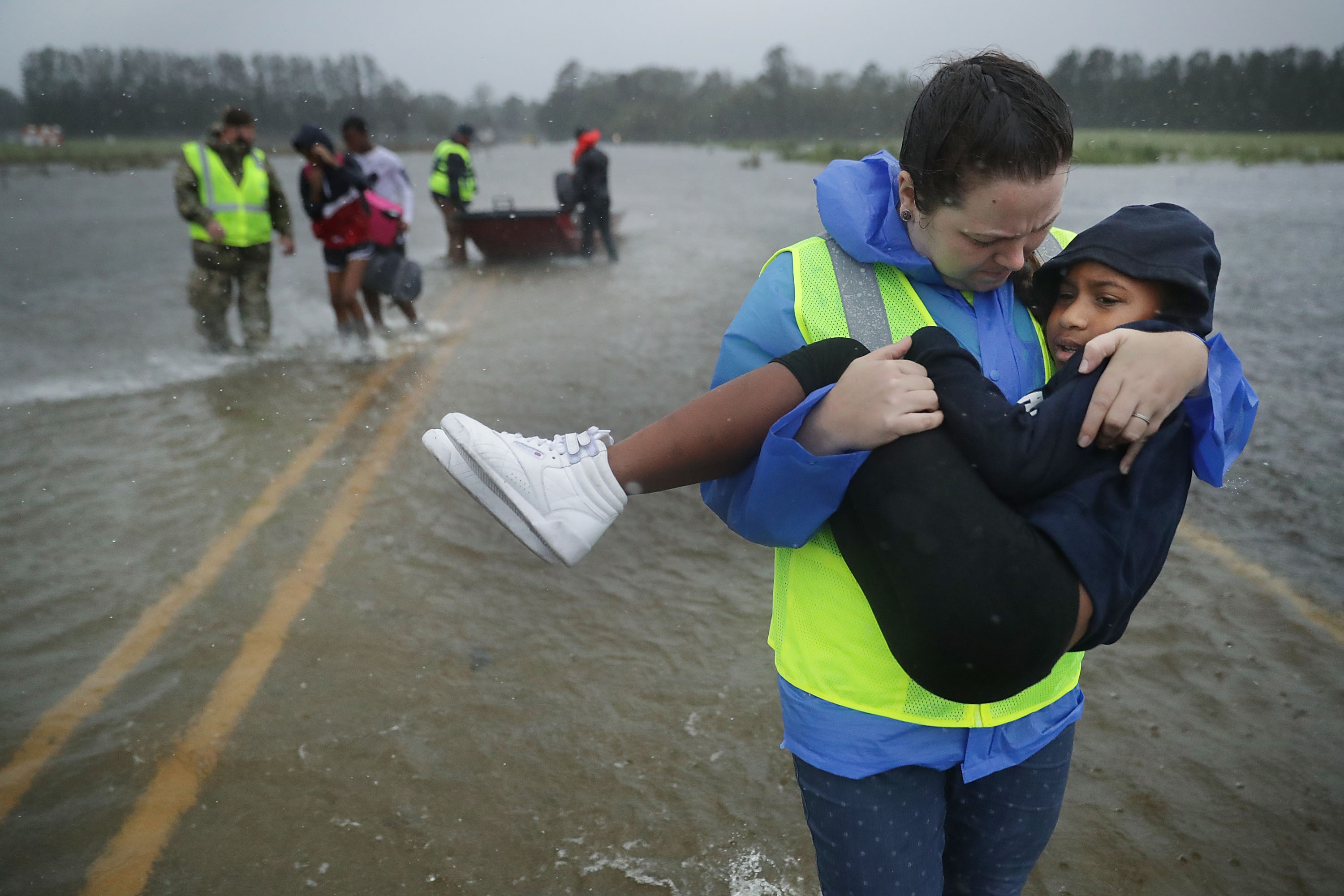 Hurricane Florence barreled down on south eastern parts of the United States over the weekend, and the recovery is just beginning, host Colin Jost somberly noted.
The host took a moment before commercial break to acknowledge the people in the Carolinas and Virginia "who are just beginning now to recover from Hurricane Florence."
Jost went on to encourage viewers to donate to groups like the American Red Cross during the commercial break, adding that the charities also helped the the devastation in Houston and Puerto Rico.
Here are some other ways you can help those impacted by Hurricane Florence.
10:35 p.m. ET, September 17, 2018
Claire Foy wins outstanding lead actress in a drama series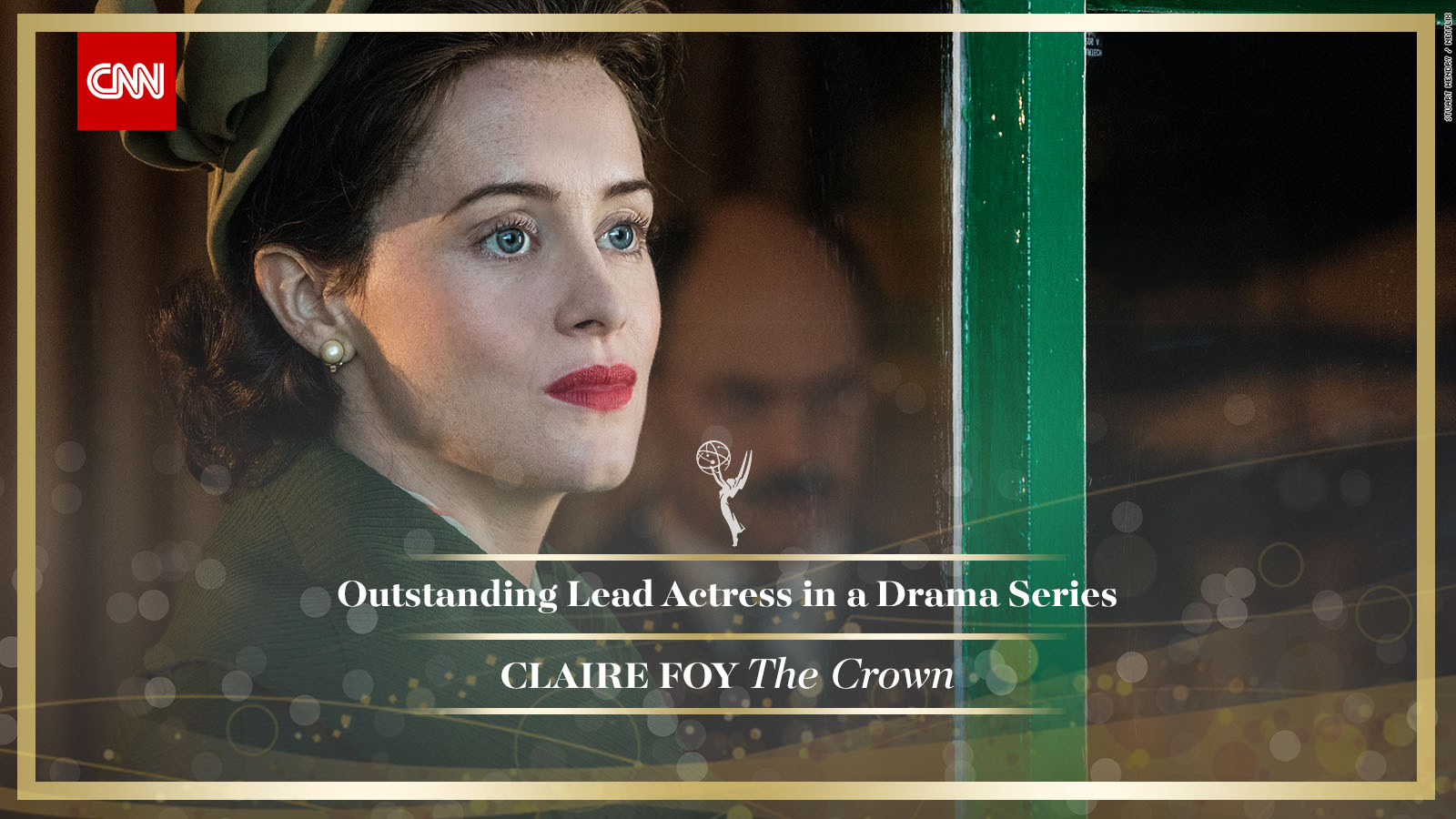 Claire Foy just won the Emmy for "Outstanding lead actress in a drama series" for her role in "The Crown." Here's what she said when she took the mic:
I know everyone is talking at the moment about women in the industry, but if that's anything to go by, bloody hell. That's technically not swearing. Sandra Oh, I just love you. Listen, thank you, Emmys. I had the most extraordinary two and a half years of my life. I'm not going to cry on this program. I was given a role that I never thought I would ever get a chance to play. And I met people who I will love forever and ever and ever. And the show goes on, which makes me so, so proud. So I dedicate this to the next cast, the next generation. I also dedicate this to Matt Smith. Thank you so much. This means so much. Thank you. 
Some were looking at Sandra Oh to win for her performance in "Killing Eve." She would have been the first woman of Asian descent to win a lead-actress Emmy.
10:01 p.m. ET, September 17, 2018
The Emmys takes us down black television's neglected history
Emmy host Michael Che hilariously handed out "reparations Emmys" to some of the most iconic stars from black television. They included:
Marla Gibbs from "The Jeffersons"
Jimmie Walker from "Good Times"
Tichina Arnold from "Martin"
Kadeem Hardison from "A Different World"
Jaleel White from "Family Matters"
John Witherspoon from "The Wayans Bros."
"You know, as a black comedian for so many years, our TV legends and heroes have gone unrecognized," Che explained. "So this year as host, I took it upon myself to finally right some of those wrongs."
Twitter, of course, was here for it:
10:18 p.m. ET, September 17, 2018
Surprise proposal steals the show, and I'm certainly not crying, you are
In an unexpected twist, one winner took his moment in the spotlight to get down on on one knee.
Glenn Weiss -- who won directing for a variety special for "The Oscars" -- was on stage when he made the comment to his now-fiance: "You wonder why I don't like to call you my girlfriend? Because I want to call you my wife."
This prompted cheers from the audience.
She joined him on stage where he pulled out a ring that he noted was the same ring his Dad "put on my mom's finger 67 years ago."
"And to my sisters and brothers, I didn't swipe it, dad knows I have it, okay?" he joked.
"Jan, I want to put this ring that my mom wore on your finger in front of all these people and in front of my mom and your parents watching from above. Will you marry me?" Weiss said.
Here's how she reacted: