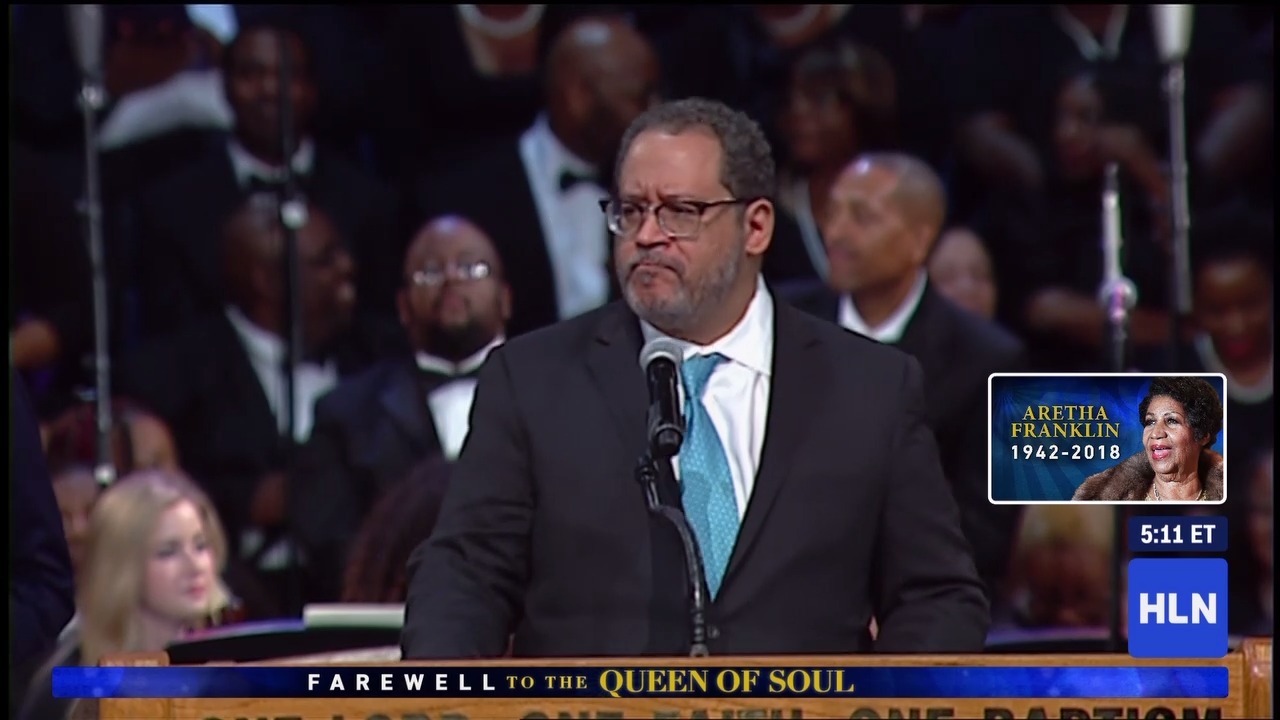 Michael Eric Dyson, professor of sociology at Georgetown University, sharply criticized President Trump over his comment that Aretha Franklin worked for him in the wake of her death.
This isn't the first time Trump got some flack over that remark today -- Rev. Al Sharpton did it too.
Speaking of President Trump, Dyson said, "this orange apparition had the nerve to say she worked for him. You lugubrious leech, you dopey doppelgänger of deceit and deviance, you lethal liar, you dimwitted dictator, you foolish fascist -- she ain't work for you. She worked above you. She worked beyond you. Get your preposition right."
Watch the moment: