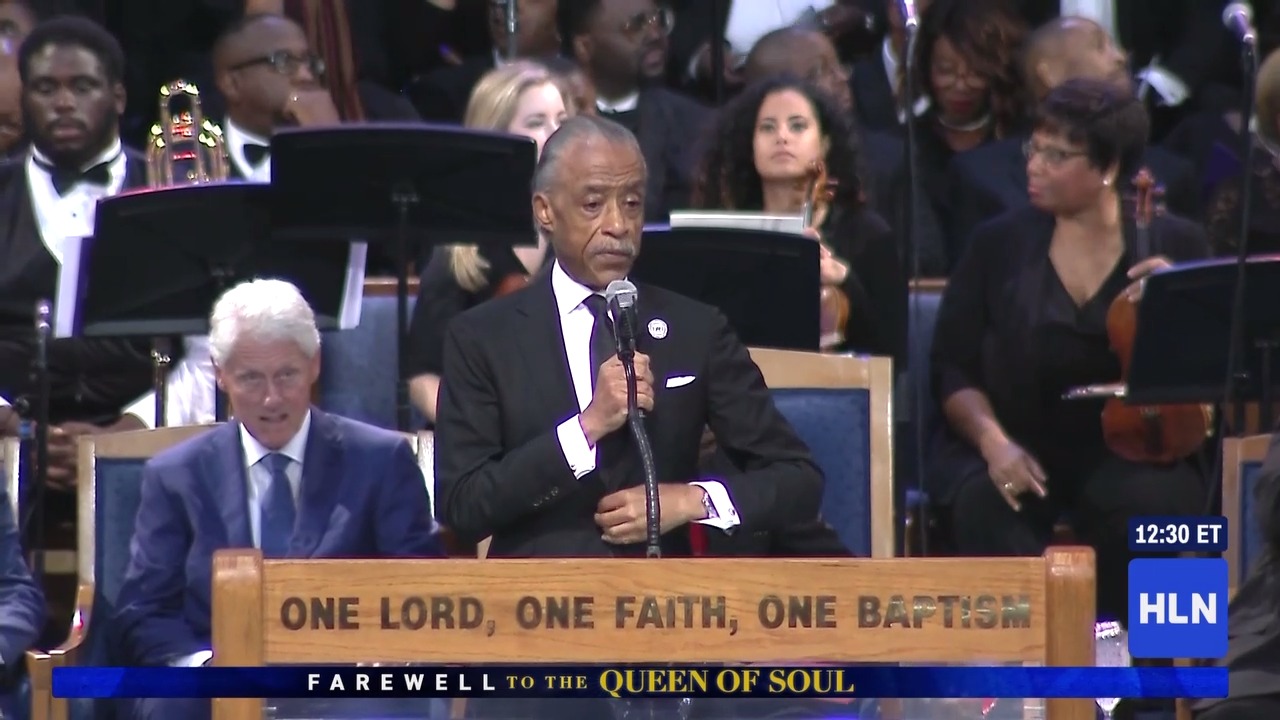 The Rev. Al Sharpton sharply criticized President Donald Trump at Aretha Franklin's funeral over something Trump said in the wake of the soul singer's death.
"You know, the other Sunday on my show, I misspelled "Respect" and a lot of y'all corrected me," Sharpton said. "Now I want y'all to help correct President Trump to teach him what it means. And I say that because when word went out that Ms. Franklin passed, Trump said, 'She used to work for me.' No, she used to perform for you. She worked for us," Sharpton said to loud applause.
What Trump said: "I want to begin today by expressing my condolences to the family of a person I knew well. She worked for me on numerous occasions. She was terrific — Aretha Franklin — on her passing."