The 2019 Golden Globes Awards
11:29 p.m. ET, January 6, 2019
Our live coverage of the 76th Golden Globes Awards has ended. Scroll through the posts below to see how it unfolded or read more about it at CNN Entertainment.
11:26 p.m. ET, January 6, 2019
It was cool, but did you cry even once?
Well, awards season 2019 has officially kicked off and we are going to need Hollywood to turn it up.
Don't @ us, Golden Globes, but you weren't the most exciting this year.
Even with all that champagne at the tables.
Awards shows live and die on the strength of their "moments."
And there were not many.
Sandra Oh's parents when she won were the cutest, but still.
Yes, you pulled a bit of shock out of the hat at the last moment with Glenn Close beating Lady Gaga for best actress in a motion picture-drama.
Sure, it was a shocker that "A Star Is Born" was basically shut out in the important categories, but ...
The evening was lackluster. There wasn't even an opportunity for a drinking game based on how many times someone used a key word or something.
Maybe things will get better as the season goes on?
11:25 p.m. ET, January 6, 2019
"Bohemian Rhapsody" is the champion, our friends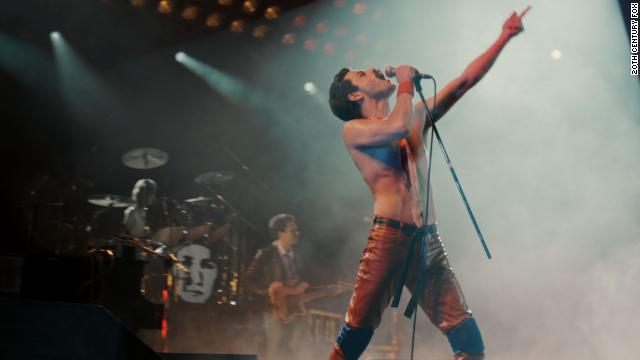 Raise your hand if you were shocked that "Bohemian Rhapsody" won for best motion picture - drama?
"A Star Is Born" was the odds-on favorite, but the story of the rise of Queen frontman Freddie Mercury ended up winning the Golden Globe.
Producer Graham King worked a decade to bring the story to the big screen and honored Mercury on Sunday night.
"Thank you for showing us the power in embracing your true self," King said in homage to Mercury.
11:24 p.m. ET, January 6, 2019
Rami Malek wins best actor for his performance as Queen's Freddie Mercury
Rami Malek was just awarded for his performance in "Bohemian Rhapsody."
"I am beyond moved. My heart is pounding out of chest right now," he said, as he accepted the best actor award.
Malek thanked his mother, family and Queen "for ensuring that authenticity and inclusivity exists in the music and in the world and in all of us."
His final "thank you" was for Freddie Mercury, whom he played in the film.
"I love you, you beautiful man," Malek said. "This is for and because of you gorgeous."
11:16 p.m. ET, January 6, 2019
Glenn Close wins best actress for "The Wife"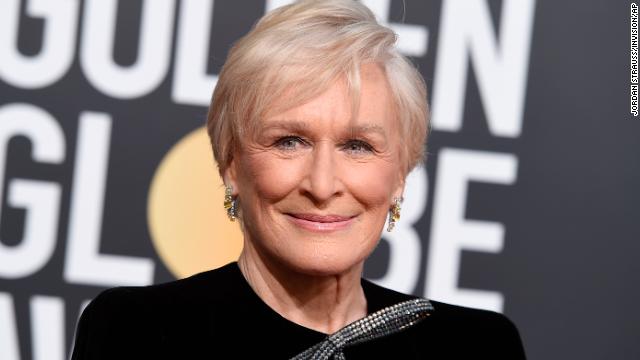 Glenn Close accepted the best actress Globe for her performance in "The Wife."
She paid tribute to her fellow nominees, including Lady Gaga for "A Star Is Born."
"Everything you did this year, what you're here for is ... we should all be up here together," Close said.
In speaking about her role in the film, she reflected on her mother's role as a wife to her father.
"Women we're nurturers, that's what's expected of us ... but we have to find personal fulfillment ... We have to say 'I can do that, and I should be allowed to do that,'" Close said, earning a standing ovation.
11:04 p.m. ET, January 6, 2019
"Green Book" wins for best motion picture - musical or comedy
A film about the unlikely friendship between an African-American pianist and an Italian-American bouncer driving through the Deep South in the 1960s won a Golden Globe for best motion picture - musical or comedy.
Director Peter Farrelly, known for films such as "There's Something About Mary" and "Dumb and Dumber," used the acceptance speech to make a statement about how the film is more relevant than ever.
"Because we are still living in divided times, maybe more so now than ever," he said. "This movie is for everybody."
"All we have to do is just talk and not judge people by their differences, and look for what we have in common," he added.
10:52 p.m. ET, January 6, 2019
Something has been bothering us
"A Star Is Born" and "Bohemian Rhapsody" were filled with music, but nominated in the drama category?
Yet "Green Book" was nominated in the musical/comedy category?
Are we the only ones scratching our heads over that?
Discuss!
10:54 p.m. ET, January 6, 2019
Olivia Colman wins best actress for "The Favourite"
Olivia Colman just won for her performance in "The Favourite."
Colman, who played Queen Anne, thanked the Golden Globes for the "amazing" sandwiches.
She thanked her "b*tches" — Rachel Weisz and Emma Stone, who acted alongside her in the film.
"Every second of working with you girls was such a joy," she said.
Colman then shared a bit of her experience on the set: "I went on a private jet and I ate constantly throughout the film. It was brilliant."
10:46 p.m. ET, January 6, 2019
"The Assassination of Gianni Versace: American Crime Story" wins
The best limited series or TV movie went to FX's "The Assassination of Gianni Versace: American Crime Story."
Producer Brad Simpson paid tribute to Versace, who was out as a gay man at a time many were not.
Simpson urged everyone to look to the late designer as an example during a time when the LGBTQ community appears to be under assault.
"As human beings we should resist in the street, resist at the ballot box and show love and empathy in our lives," Simpson said.