Tennessee
Population
6,829,174
Voting-Age Pop.
4,964,909
Last Presidential Election (2016)
---
Important Dates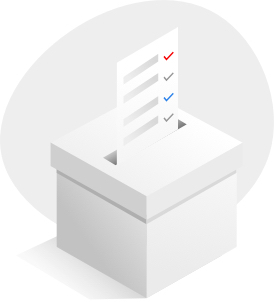 Election Date
Nov 3, 2020
Registration Deadline
Oct 5, 2020
USPS recommends mailing your ballot no later than October 27.
Source: USPS.com
Key Election Information
Yes

Yes

No

Yes
---
Voter Resources
Register to vote today
Ahead of Election Day, make sure you're registered to vote and your voting record is up to date. Check out state resources here.
Absentee/Mail-In Voting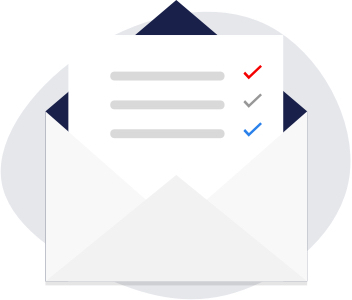 Absentee/Mail-In Voting
Absentee voting is available to certain registered voters in Tennessee.
Data source - sos.tn.gov
Track your absentee/mail-in ballot
---
Election Rules & Requirements
Early Voting
Can you vote early in this state?
Yes
The early voting period typically begins 20 days before an election and ends 5 days before an election (Oct 14 to Oct 29.)
---
Same-Day Registration
Can you register on Election Day?
No
The voter registration deadline is Oct 5.
---
Voter ID Requirements
Is an ID required to vote?
Yes
All voters must present a federal or Tennessee state ID containing the voter's name and photograph when voting at the polls, whether voting early or on Election Day. An expired photo ID is acceptable as long as it was validly issued by the federal or Tennessee state government and contains the name and photograph of the voter. Voters who are indigent can obtain a photo ID without paying a fee. If you don't bring a photo ID, you will vote a provisional ballot. You will then have two business days after Election Day to return to the election commission office to show a valid photo ID. Upon returning to the election commission office, the voter will sign an affidavit and a copy of the voter's photo ID will be made to be reviewed by the counting board.
---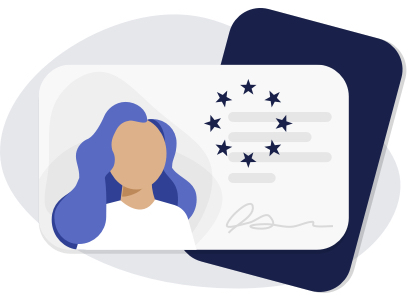 Acceptable Forms of Identification
Make sure you're ready on Election Day with the appropriate forms of identification. Acceptable forms of ID are listed here.
Data source - sos.tn.gov
Acceptable Forms of ID
Federal
US Passport

US Military Photo ID
State
Photo ID Issued by Tennessee State Government

Tennessee Driver License

With your photo

Photo ID Issued by Tennessee Department of Safety and Homeland Security

Tennessee Handgun Carry Permit

With your photo
Other
You're Exempt If:

Voting absentee by mail, voters who are residents of a licensed nursing home or assisted living center and who vote at the facility, voters who are hospitalized, voters with a religious objection to being photographed.