New Hampshire
Population
1,359,711
Voting-Age Pop.
1,048,201
Last Presidential Election (2016)
---
Important Dates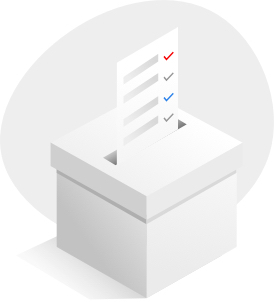 Election Date
Nov 3, 2020
Register to vote at your town hall before the deadline or register to vote the day of the election at the polling place.
USPS recommends mailing your ballot no later than October 27.
Source: USPS.com
Key Election Information
No

Yes

Yes

Yes
---
Voter Resources
Register to vote today
Ahead of Election Day, make sure you're registered to vote and your voting record is up to date. Check out state resources here.
Absentee/Mail-In Voting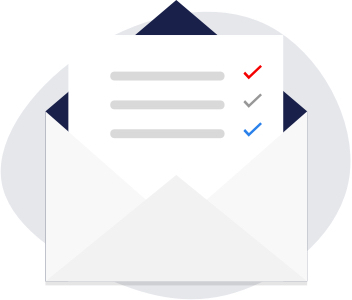 Absentee/Mail-In Voting
If you are voting absentee because of Covid-19 concerns, execute the affidavit "Absence Because of Religious Observance or Physical Disability." Even if you do not consider yourself a person with disability in other circumstances, this term applies for registering to vote and voting in 2020.
Data source - sos.nh.gov
Track your absentee/mail-in ballot
---
Election Rules & Requirements
Early Voting
Can you vote early in this state?
Yes
New Hampshire offers in-person absentee voting.
---
Same-Day Registration
Can you register on Election Day?
Yes
Register to vote at your town hall or register to vote on Election Day at the polling place.
---
Voter ID Requirements
Is an ID required to vote?
Yes
Find the links below to the State of New Hampshire Voter ID Law as well as Explanatory Document on how the voter ID law will be implemented.
---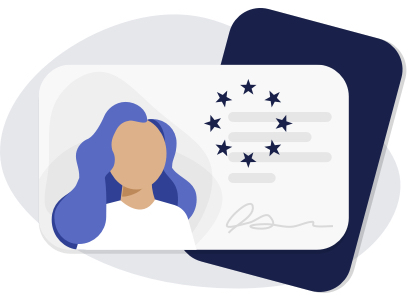 Acceptable Forms of Identification
Make sure you're ready on Election Day with the appropriate forms of identification. Acceptable forms of ID are listed here.
Data source - sos.nh.gov
Acceptable Forms of ID
Federal
Driver's License

Issued by the federal government

US Armed Services Identification Card

US Passport or Passcard
State
Driver's License

Issued by any state

Nondriver's Identification Card

Issued by the motor vehicles division, department, agency, or office of any other state
Other
Valid Student Identification Card

Identification Card

Issued under RSA 260:21, RSA 260:21-a, or RSA 260:21-b