Nevada
Population
3,080,156
Voting-Age Pop.
1,973,652
Last Presidential Election (2016)
---
Important Dates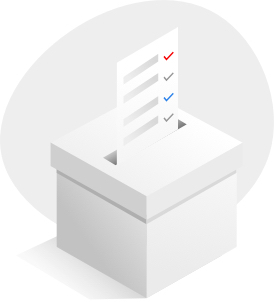 Election Date
Nov 3, 2020
Registration Deadline
Oct 29, 2020
Oct 6 if you register by mail or in person to vote.
Oct 29 if you register online.
USPS recommends mailing your ballot no later than October 27.
Source: USPS.com
Key Election Information
Yes

Yes

Yes

No
---
Voter Resources
Register to vote today
Ahead of Election Day, make sure you're registered to vote and your voting record is up to date. Check out state resources here.
Absentee/Mail-In Voting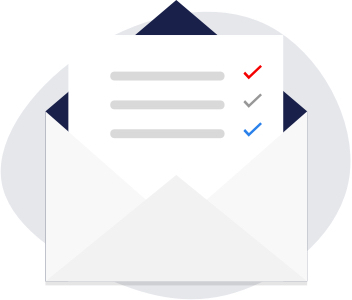 Absentee/Mail-In Voting
The 2020 general election will be a "hybrid" election in Nevada. All active registered voters will be sent a ballot in the mail, but voters can choose to vote in person instead.
Data source - nvsos.gov
Track your absentee/mail-in ballot
---
Election Rules & Requirements
Early Voting
Can you vote early in this state?
Yes
Early voting is available to every voter in Nevada from Oct 17 through Oct 30. Voters can vote at any location in their respective county where early voting is offered.
---
Same-Day Registration
Can you register on Election Day?
Yes
Nevada voters can register to vote in person at the polling place either during early voting or on Election Day.
---
Voter ID Requirements
Is an ID required to vote?
No
If a person's name appears in the election board register or if the person provides an affirmation pursuant to statute, the person is entitled to vote and must sign his or her name in the election board register when he or she appears at the polling place to vote. The signature must be compared by an election board officer with the signature or a facsimile on the person's original application to register to vote or one of the accepted forms of identification.
---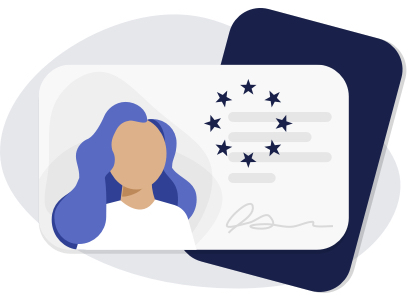 Acceptable Forms of Identification
Make sure you're ready on Election Day with the appropriate forms of identification. Acceptable forms of ID are listed here.
Data source - nvsos.gov
Acceptable Forms of ID
Federal
Military Identification Card
State
Driver's License

Identification Card

Issued by the Department of Motor Vehicles
Other
Card Issued to Voter

At the time he or she registered to vote

Other Form of Identification

Issued by a governmental agency, which contains the voter's signature and physical description or picture