Minnesota
Population
5,639,632
Voting-Age Pop.
4,037,295
Last Presidential Election (2016)
---
Important Dates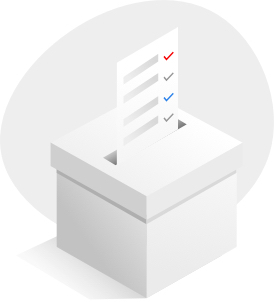 Election Date
Nov 3, 2020
Registration Deadline
Oct 13, 2020
The deadline to register on paper is 5pm, 21 days before Election Day.
The deadline to register online is 11:59pm, 21 days before Election Day.
USPS recommends mailing your ballot no later than October 27.
Source: USPS.com
Key Election Information
Yes

Yes

Yes

No
---
Voter Resources
Register to vote today
Ahead of Election Day, make sure you're registered to vote and your voting record is up to date. Check out state resources here.
Absentee/Mail-In Voting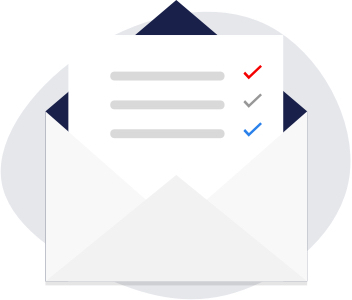 Absentee/Mail-In Voting
Minnesota is automatically sending absentee ballot applications to registered voters.
Data source - sos.state.mn.us
Track your absentee/mail-in ballot
---
Election Rules & Requirements
Early Voting
Can you vote early in this state?
Yes
The 2020 early voting dates are Sept 18 to Nov 2. All voters have at least one location where they can vote early in person with an absentee ballot. Depending on where you live, there may be additional locations.
---
Same-Day Registration
Can you register on Election Day?
Yes
To register at your polling place on Election Day, bring one proof of residence.
---
Voter ID Requirements
Is an ID required to vote?
No
If your voter registration is current and active, you do not need to bring identification. This means you were successfully registered at least 21 days before Election Day and you have not moved or changed names since then. If you need to register or update your registration, or you have not voted in four years or more, you will need to show proof of residence before you vote.
---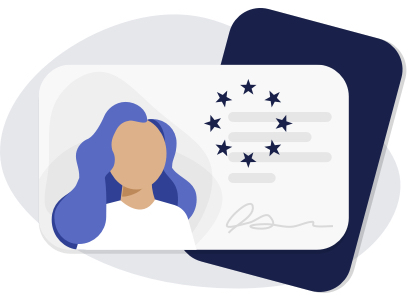 Acceptable Forms of Identification
Make sure you're ready on Election Day with the appropriate forms of identification. Acceptable forms of ID are listed here.
Data source - sos.state.mn.us
Acceptable Forms of ID
Federal
US Passport

US Military or Veteran ID
State
Valid Minnesota Driver's License, Learner's Permit or ID

Or a receipt for any of these

State ID or Learner's Permit

Issued by any state

Minnesota University, College or Technical College ID

Minnesota High School ID
Local
Bill, Account or Start-of-Service Statement for Phone, TV or Internet, Solid Waste, Sewer, Electric, Gas or Water

Due or dated within 30 days of the election