Connecticut
Population
3,565,287
Voting-Age Pop.
2,600,979
Last Presidential Election (2016)
---
Important Dates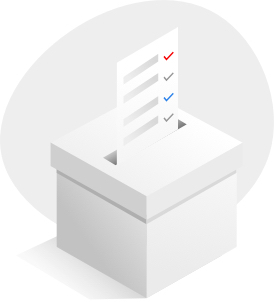 Election Date
Nov 3, 2020
Registration Deadline
Oct 27, 2020
Your application must be postmarked or received by a voter registration agency by the seventh day before an election (or you may register in person with your Registrar of Voters by the seventh day before an election).
USPS recommends mailing your ballot no later than October 27.
Source: USPS.com
Key Election Information
Yes

Yes

Yes

Yes
---
Voter Resources
Register to vote today
Ahead of Election Day, make sure you're registered to vote and your voting record is up to date. Check out state resources here.
Absentee/Mail-In Voting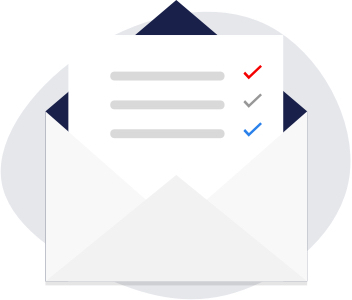 Absentee/Mail-In Voting
All voters are eligible to vote by absentee ballot in the general election held on Nov 3 due to Covid-19. Just check the Covid-19 box on the application.
Data source - portal.ct.gov
Track your absentee/mail-in ballot
---
Election Rules & Requirements
Early Voting
Can you vote early in this state?
Yes
Connecticut offers in-person absentee voting.
---
Same-Day Registration
Can you register on Election Day?
Yes
Election Day Registration permits anyone to register and vote in person on Election Day who meets the eligibility requirements for voting in this state and is not already registered, or is registered in one town but has moved to another town.
---
Voter ID Requirements
Is an ID required to vote?
Yes
When you arrive at the polling place the poll worker will request that you present ID. If you do not have any, in most cases, you may sign an affidavit in lieu of presenting ID.
---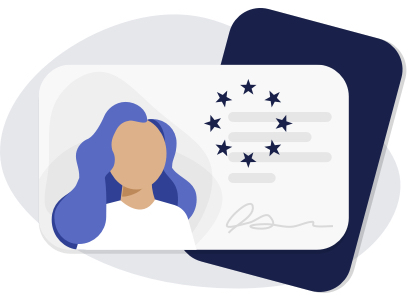 Acceptable Forms of Identification
Make sure you're ready on Election Day with the appropriate forms of identification. Acceptable forms of ID are listed here.
Data source - portal.ct.gov
Acceptable Forms of ID
Local
Copy of Current Utility Bill

That shows your name and address
Other
Any Preprinted Form of Identification

That shows your name and address, or name and signature, or name and photograph

Bank Statement, Government Check, Paycheck or Government Document

That shows your name and address