Colorado
Population
5,758,736
Voting-Age Pop.
3,979,325
Last Presidential Election (2016)
---
Important Dates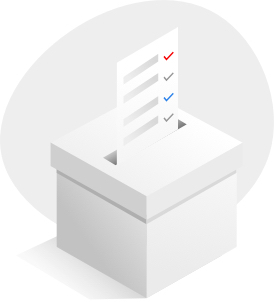 Election Date
Nov 3, 2020
Registration Deadline
Oct 26, 2020
To receive your ballot by mail: Register to vote or update your voter registration online at www.GoVoteColorado.gov through the eighth day before Election Day.
Submit an application through the mail, at a voter registration agency or at a local driver's license examination facility through the eighth day before Election Day. Or submit an application through a voter registration drive no later than 22 days before Election Day.
USPS recommends mailing your ballot no later than October 27.
Source: USPS.com
Key Election Information
Yes

Yes

Yes

ID Required

For in-person voters

Yes
---
Voter Resources
Register to vote today
Ahead of Election Day, make sure you're registered to vote and your voting record is up to date. Check out state resources here.
Absentee/Mail-In Voting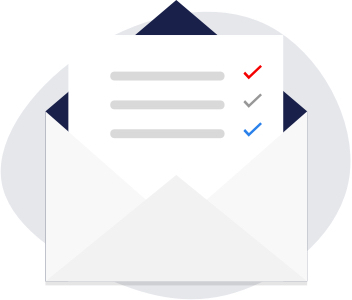 Absentee/Mail-In Voting
Every Colorado voter receives a mail ballot.
Data source - sos.state.co.us
Track your absentee/mail-in ballot
---
Election Rules & Requirements
Early Voting
Can you vote early in this state?
Yes
Available via mail-in ballot. Mail ballots must be received by the county clerk and recorder no later than 7pm on Election Day. Voters are encouraged to drop off ballots at designated drop-off or drop-box locations, or mail them in time to be received by the county clerk before the polls close. Postmarks do not count; ballots must be in the hands of the county clerk by 7pm on Election Day in order to be counted.
---
Same-Day Registration
Can you register on Election Day?
Yes
If you miss the registration deadlines, you may register in person at a voter service and polling center in your county through Election Day.
---
Voter ID Requirements
Is an ID required to vote?
Yes
All voters who vote at the polls must provide identification. If you are voting by mail for the first time, you may also need to provide a photocopy of your identification when you return your mail ballot. Any form of identification listed that shows your address must show a Colorado address to qualify as an acceptable form of identification.
---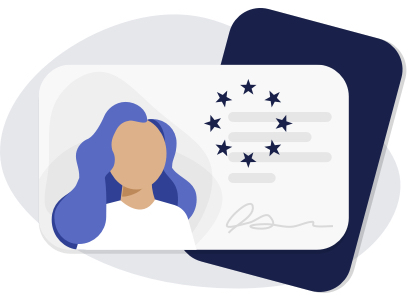 Acceptable Forms of Identification
Make sure you're ready on Election Day with the appropriate forms of identification. Acceptable forms of ID are listed here.
Data source - sos.state.co.us
Acceptable Forms of ID
Federal
Valid US Passport

Valid Pilot's License

Issued by the Federal Aviation Administration or other authorized agency of the US

US Military Identification Card

With a photograph of the eligible elector

Valid Medicare or Medicaid Card

Issued by the Centers for Medicare and Medicaid Services

Certified Copy of a US Birth Certificate

For the elector

Certified Documentation of Naturalization

Veteran Identification Card

Issued by the US Department of Veterans Affairs Veterans Health Administration with a photograph of the eligible elector

Identification Card

Issued by a federally recognized tribal government certifying tribal membership
State
Valid Colorado Driver's License or Valid Identification Card

Issued by the Colorado Department of Revenue

Student Identification Card

With a photograph of the eligible elector, issued by an institute of higher education in Colorado
Local
Copy of Current Utility Bill

Within the last 60 days
Other
Valid Employee Identification Card

With a photograph of the eligible elector; issued by any branch, department, agency or entity of the US government or of Colorado, or by any county, municipality, board, authority or other political subdivision of Colorado

Copy of Current Bank Statement, Government Check, Paycheck or Other Government Document

Shows the name and address of the elector, is current within the last 60 days

Certificate of Degree of Indian or Alaskan Native Blood

Verification Voter is a Resident of a Group Residential Facility

Verification Voter is Committed to the Colorado Department of Human Services

Confined and eligible to register and vote

Written Correspondence from the County Sheriff

Or his or her designee to the county clerk, indicating that a voter is confined in a county jail or detention facility