CNN Underscored reviews financial products based on their overall value. We may receive a commission through our affiliate partners if you apply and are approved for a product, but our reporting is always independent and objective.
Although there are many opportunities to earn travel rewards — especially from travel credit cards — there's an out-of-the-box way to quickly boost your account balances. Purchasing points directly from your travel provider of choice may actually work in your favor to give you outsized value.
Many loyalty programs promote the opportunity to purchase points, but it's hard to know if it actually makes sense or if it's another marketing gimmick. However, when it comes to the IHG One Rewards program, it actually can make sense to purchase points quite often — especially when there's a promotion being offered.
Currently, IHG is offering members an 80% bonus when purchasing at least 5,000 IHG One Rewards points. This means if you were to purchase 15,000 points, for example, you'd end up with 27,000 points. IHG points typically cost between 1.35 cents to 1 cent apiece — the more you buy, the lower the cost. However, with this bonus opportunity, the purchase price ultimately goes down to 0.6 cents apiece when purchasing in bulk. Since this is nearly on par with the 0.5-cent valuation given to IHG points by frequent flyer website The Points Guy, you may find that purchasing IHG points at this discounted rate is a great deal.
But you'll want to act fast — the bonus is only available through June 7, 2023.
You can purchase IHG One Reward points here.
Just remember, IHG no longer has a fixed award chart, so the number of points required goes up or down depending on the time of year you're looking to stay and the cash rate at the hotel. Additionally, keep in mind that if you have one of the IHG-branded credit cards, you'll receive your fourth night free when redeeming points.
Of course, we don't recommend purchasing points blindly without a redemption in mind, and you'll want to do the math to see if purchasing points actually makes sense for your vacation desires. We've done some of the leg work for you and found a handful of properties where purchasing points to redeem for a free stay can be incredibly valuable.
Just 1 mile from Disney World, the Holiday Inn Resort Orlando Suites – Waterpark is the perfect solution for a large family. For the same price using points, you can select a two-bedroom suite that features a king bed, a bunk bed and even a pull-out couch.
For those taking a break from Disney for the day, the resort offers 24 acres to explore, including a lagoon pool and water park, kids' splash pad, nine-hole mini golf course, basketball courts, playground and an arcade. And for those visiting Disney, there's a complimentary shuttle service to take you and your family to and from the park.
We checked the rates during President's Day weekend and found the two-bedroom suite to cost $239 plus taxes and fees. Or, for those redeeming points, you're looking at approximately 26,000 points per night. With the 80% bonus offer, the 26,000 points per night will ultimately cost you $172.50 — a decent cost saving compared to the hotel's cash rate.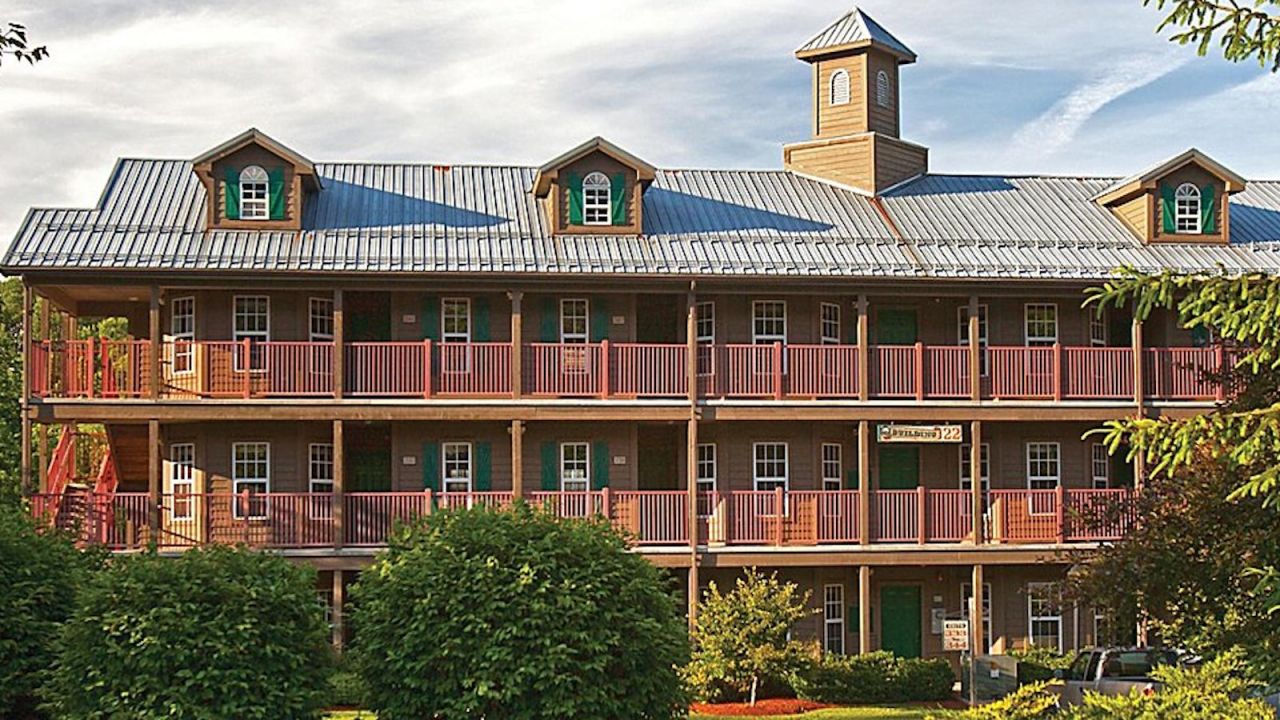 Situated right in the Berkshires, the Oak N Spruce Resort is an ideal destination to explore and relax during all four seasons, with many sites to see. You'll be incredibly close to Great Barrington, Tanglewood, Mount Greylock, the Norman Rockwell Museum, ski resorts and much more.
Back on the resort, there's an indoor and outdoor pool, 18-hole mini golf course, movie theater, arcade and nature trails to explore. But best of all, when using points, you'll be booked into a two-bedroom suite — a slightly more expensive room type than the standard room, but requiring the same number of points.
Regardless of the time of year, this property costs 35,000 points per night. While this might not be a great redemption during the off-season, if you're looking to stay during the summer or fall months, rates can easily cost at least $275 plus taxes and fees per night, making purchasing points a great deal. With the current 80% bonus promotion, it'll only cost you $230 to purchase enough points for a one-night stay. With nearly $50 in savings per night, you don't have to break the bank to explore the outdoors on your next vacation.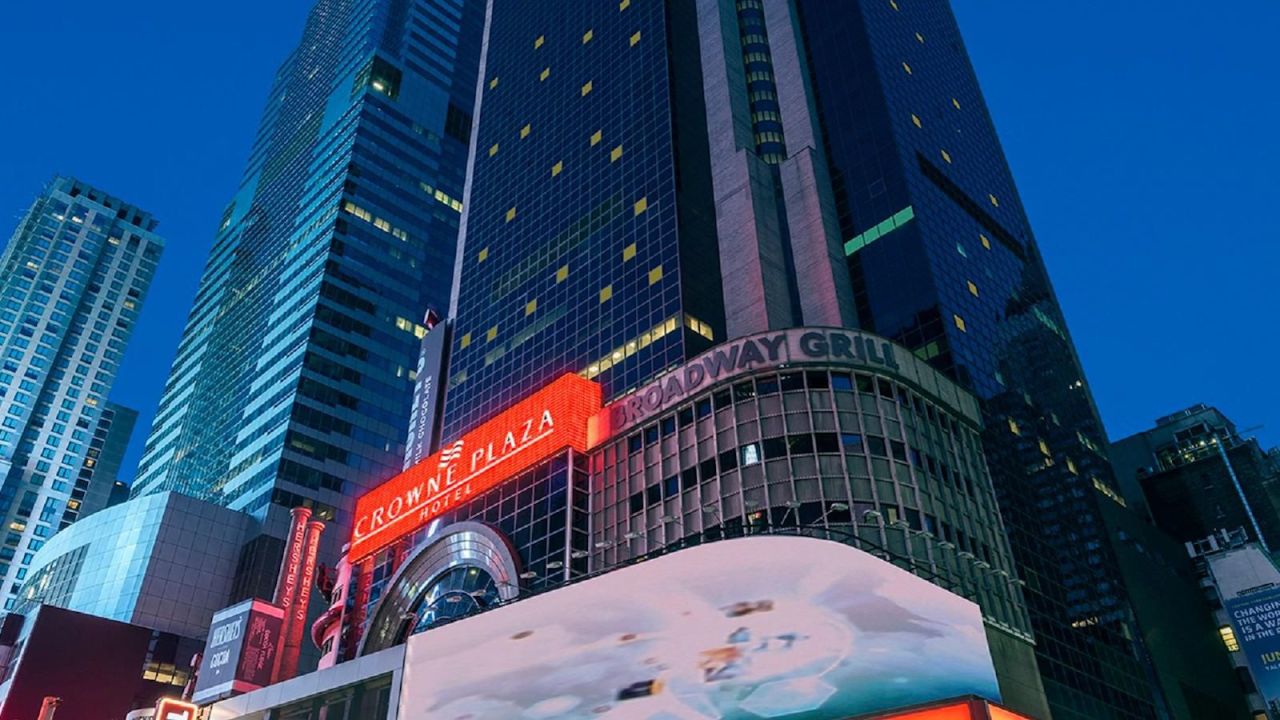 Looking to stay right in the heart of Manhattan? If so, the Crowne Plaza Times Square Manhattan is perfectly situated on Broadway between 48th and 49th Street — an ideal location for exploring. Here, you're just a stone's throw away from Times Square, Central Park, Rockefeller Center and Radio City Music Hall. And if you want to explore the rest of the city, there's a subway stop just one block away.
Hotel rooms in Manhattan can be tight, but at this property, you can easily reserve a room with two beds for four guests for the same number of points.
Over Labor Day weekend, we found rooms for around $400 plus taxes and fees a night, knowing the rooms with two beds cost more than a single bed. Or, you can redeem 56,000 points per night. With the current 80% bonus promotion when purchasing points, it'll cost you just $320 a night.
The Kimpton Seafire Resort + Spa is one of IHG's most luxurious properties in the Caribbean. Located right on Seven Mile Beach, this property offers a true boutique resort setting with an on-site spa, fitness center, plunge pool, three on-site restaurants, complimentary bikes and a kids' camp. If you're looking for a blissful getaway — with or without kids — this is the perfect destination.
Regardless of the time of year, this property typically costs a fixed 70,000 points per night. While the cash price ranges depending on the season, during Christmas week, you'll be looking at more than $2,000 per night for a standard room. But fortunately, you can often still snag a room with points, and the cost to purchase the 70,000 points per night is just $390 with the current 80% bonus promotion. Of course, this is still a relatively high cash price, but you'll be hard-pressed to find this particular property costing less than the cost to purchase points 365 days a year. So regardless of when you're looking to visit this gorgeous IHG property, purchasing points will most likely always be your best bet.
If you're planning a trip Down Under, the Whitsunday Islands are a top destination for visitors, especially those who want to experience the Great Barrier Reef. The breathtaking InterContinental Hayman Island Resort will allow you to explore many beautiful beaches, embark on scuba diving trips and embrace the natural beauty around you.
But this remote resort typically costs a pretty penny when paying in cash. Fortunately, though, purchasing IHG points will save you a nice chunk of change and allow you to put those savings toward experiences while you're there instead. On a set of dates next March, we found the resort to cost $715 per night or 74,000 points. Despite a decent amount of points required, purchasing those points will only cost you $420 with the current 80% bonus offer.
Things to know about purchasing IHG points
You'll find that purchasing IHG points can, in many cases, save you money — especially with the current 80% bonus offer. But, you'll want to actually take out the calculator and make sure it makes sense for your particular vacation. It's also worth noting that this isn't the highest bonus offer we typically see. IHG often runs a promotion wherein you can get a 100% bonus when purchasing points. So if you aren't sure if you'll be traveling to an IHG property in the near future, there's a decent chance that another opportunity will pop up within the next few months.
Before you go ahead and purchase those points, there are some things to keep in mind. First off, each member can only purchase a maximum of 250,000 points during the promotional period. This means if you go all-in with the current 80% bonus offer, you'll end up with 450,000 points. With that being said, if both you and your partner have an IHG account, you can always purchase points on both accounts to get around the cap. But keep in mind that IHG charges a fee if you want to transfer points between accounts — a feature that we don't necessarily recommend.
You'll also notice that many properties charge a resort fee or destination fee, and many times these fees can be quite costly. Unfortunately, even when using points, you're still on the hook for paying these pesky fees at IHG properties.
And lastly, while purchasing points can be a great option for some, you can always earn points — at no cost — with the welcome offer from an IHG-branded credit card. As previously mentioned, one of the best benefits of both of these credit cards is that you'll receive your fourth night free when redeeming points. In other words, the least expensive night out of every four nights of your stay will be zeroed out.
So before you book your next IHG stay, figure out if purchasing points makes sense for you.
You can purchase IHG points here.
Looking for a new travel credit card? Check out CNN Underscored's list of the best credit cards currently available.