CNN Underscored reviews financial products based on their overall value. We may receive a commission through our affiliate partners if you apply and are approved for a product, but our reporting is always independent and objective. Terms apply to American Express benefits and offers. Enrollment may be required for select American Express benefits and offers. Visit americanexpress.com to learn more.
You've just booked that much-desired vacation, but the horror stories you're hearing about airport security lines are making you think twice. Fortunately, you don't need to fret about long security queues.
Thanks to a variety of programs out there, it's possible to bypass some of the longest queues in US airports. While there are TSA PreCheck and CLEAR for helping to get you expedited access through airport security, Global Entry is the best solution for long queues at immigration when returning to the United States. But Global Entry's features extend beyond immigration, too, thanks to the inclusion of PreCheck.
Whether you're flying domestically or internationally, Global Entry will give you quicker access to two different expedited lines, making your trip that much more enjoyable.
What is Global Entry?
Before jumping into what to expect in a Global Entry interview, it's important to understand what the program is. With Global Entry, you'll be able to get expedited clearance when entering the United States. The US Customs and Border Protection program allows low-risk travelers who have been pre-approved to enter via a Global Entry kiosk. Instead of waiting in what is often a long line wrapped through airport corridors, you can go straight to a Global Entry self-service kiosk, scan your fingerprints and passport and ultimately be on your way. Ultimately, not having to wait in line to talk to an immigration officer is the ideal situation after a long international flight.
Expedited access with Global Entry goes beyond clearing immigration as well. That's because Global Entry also includes a TSA PreCheck membership — a completely separate program that allows you to access expedited TSA security lanes at select US airports. Not only will you receive expedited security screening, but you won't have to remove your laptop or TSA-approved liquids from your carry-on bag. Additionally, you'll be able to keep on your shoes, belt and a light jacket when clearing security. This means once you receive your Global Entry membership, you'll automatically have access to TSA PreCheck lines.
Global Entry is open to US citizens, US lawful permanent residents and citizens of more than a dozen countries, however, TSA PreCheck benefits are only available to US citizens and US lawful permanent residents.
Additionally, while all travelers — even babies — must have their own Global Entry membership to access the Global Entry security lines, children 12 and younger can utilize the TSA PreCheck lines without a membership. They just must be traveling with an adult who has been approved for the program.
A Global Entry membership costs $100, which is valid for five years. Meanwhile, a TSA PreCheck membership on its own costs $78 and is also valid for five years, though you can renew online for a discounted price of $70 after that.
How to be reimbursed for your Global Entry fee
Global Entry's non-refundable $100 fee, which must be paid at the time of the application, may seem steep. But, considering that once you're approved, your membership is valid for five years and you'll have a much easier airport experience, it can be a worthwhile investment — especially for frequent travelers.
Although this isn't a huge cost in the scheme of travel, there are many credit cards that will reimburse you for your Global Entry application fee, thus allowing you to obtain this membership for no added cost at all. There are even some credit cards offering this benefit that charge an annual fee of less than $100 a year, making them a solid option for getting your Global Entry membership for free. For example, the Chase Sapphire Reserve®, The Platinum Card® from American Express, the Delta SkyMiles® Platinum American Express and other cards come with a $100 Global Entry statement credit that will allow you to get your membership at no extra cost to you.
Be sure to pay for your Global Entry application with the respective credit card, and fortunately, the names on your credit card and Global Entry application do not need to match. So if you already have Global Entry — or find that you don't actually need this membership — you can instead pay the fee for a friend or family member and still be reimbursed. With most credit cards, the credit is available once every four years.
​​How to apply for Global Entry
Before you apply for a Global Entry membership, you must create a Trusted Travelers Program account. If you're applying for a membership for your whole family, a separate Trusted Traveler account must be created for each member — even for children. From there, you can start your Global Entry application form.
The application is quite substantial, asking for personal information, identifying characteristics, citizenship, current and past addresses, employment history, travel whereabouts over the past five years and any criminal history. You'll also need to enter personal information found on your passport and driver's license, so make sure you have those two documents on hand before starting. However, if you need to take a break during the application process, you can save your information and return at a later time.
Once you've entered all of the requested information, you'll pay the $100 fee and submit the application for review. From there, your application will undergo a full background check.
Typically you'll receive a decision on your application within 90 days, but with a lengthy backlog from the pandemic, there is a chance that it could take longer. Once you've received your conditional approval notification, you'll need to schedule an interview at a Global Entry Enrollment Center. Being conditionally approved does not automatically mean you've been approved for the program and have Global Entry access — and you can't schedule an interview in advance.
How to schedule a Global Entry interview
Once you're conditionally approved, you'll have up to 24 months to schedule your Global Entry interview and 730 days to complete the interview. Although there are around 100 Global Entry Enrollment Centers, finding a location with open availability can be challenging. There's a good chance that you'll need to book months out or continuously check the site for openings to pop up.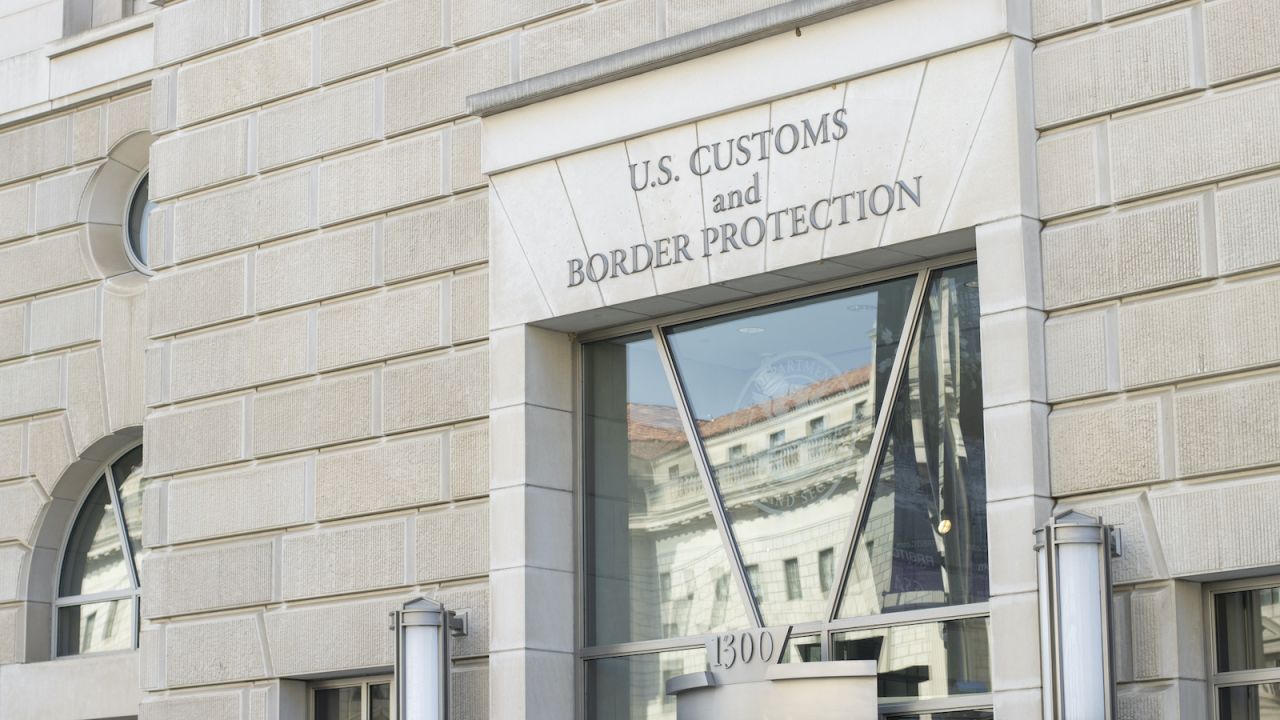 When my husband enrolled last year, there was no availability at our closest enrollment facility in Boston. Instead, we made an arbitrary appointment four months out at a facility in New York City, with the hopes that maybe it would overlap with a work trip. However, within that timeframe and after checking availability multiple times a week, many appointments opened up in Boston, allowing us to easily switch the interview to a time that worked better with his schedule.
Fortunately, you can reschedule your appointment an unlimited number of times, so there's no harm in scheduling an appointment, even if you aren't completely certain you'll make it. Additionally, there are third-party services like Appointment Scanner that can send you text and email alerts if an appointment opens up, taking away the leg work of continuously checking for open appointments.
Enrollment on Arrival interview
If you want to expedite your interview, there's an even easier way to snag a slot if you happen to be flying back to the US following an international trip. Enrollment on Arrival allows those who applied for Global Entry to complete their interview upon entering the United States without a scheduled appointment.
CNN Underscored editor Emily McNutt recently renewed her Global Entry membership, did an Enrollment on Arrival interview after landing from an international trip and found the process to be a breeze. With no scheduled appointment, she proceeded to an immigration agent who directed her to the dedicated Enrollment on Arrival agent. The agent asked her a few brief questions, such as where she had traveled from, confirmed her personal information and took a new photo. The entire process took a mere five minutes in total.
If you're eligible for an Enrollment on Arrival interview, you'll still need to bring with you all of the required documentation — so make sure you pack all of the necessary information in your hand luggage prior to departing for your international flight. For example, you'll want to have a printed copy of your conditionally approved letter, a valid passport and another form of ID as well as proof of residency.
There are about 50 airports supporting the Enrollment on Arrival interview process. While most are within the United States, there are a select few in foreign countries that offer pre-clearance.
Remote interview
The Trusted Traveler Program recently launched a pilot program allowing some members to participate in a remote interview. As of now, this is only for those renewing their Global Entry membership and not for those new to the program. Additionally, to be eligible, you must be at least 18 years old, have a photo on file with US Customs and Border Protection that was taken within the past 10 years (after the age of 14) and have previously submitted fingerprints.
What to expect during your Global Entry interview
Once you've secured an interview, you'll want to make sure to bring all required documents with you — even if you're going the route of Enrollment on Arrival. This includes a printed copy of your conditionally approved letter, a valid passport plus another form of ID (such as your driver's license) and proof of residency (such as a utility bill).
It's important to arrive on time — or even a few minutes early — to make sure your time slot doesn't ultimately go to someone else. When my husband went about six months ago, he had the first appointment of the morning and didn't have to wait at all. However, for my interview three years ago, my kids and I had about a 20-minute wait.
The interview itself typically takes no longer than five to 15 minutes. A Customs and Border Protection officer will generally ask for your documents and some additional questions, largely to verify the information on your application. Some questions we've been asked include the countries we've recently visited and our reason for travel. You may also be asked for details on your job, employer and if you've ever had issues entering the US. They'll also take your fingerprints and a picture of you, which will be included on your Global Entry membership card.
If you're approved, at the end of the interview, you'll immediately be enrolled into the program and be given your Known Traveler Number (KTN). Your Global Entry membership card will arrive in the mail anywhere between seven to 10 business days after approval and you have 30 days to activate your card. Even though you will not have the card in hand when leaving the appointment, you can start using the benefits immediately at Global Entry kiosks and at TSA PreCheck lines. Just make sure to enter your Known Traveler Number in advance with your respective airline.
Looking for a travel credit card? Find out which cards CNN Underscored chose as our best travel credit cards currently available.