CNN Underscored reviews financial products based on their overall value. We may receive a commission through our affiliate partners if you apply and are approved for a product, but our reporting is always independent and objective. Terms apply to American Express benefits and offers. Enrollment may be required for select American Express benefits and offers. Visit americanexpress.com to learn more.
Airports are busier than ever these days with travelers looking to head away on vacation and business travelers back on the road again. And busy airports usually mean headaches for flyers, with long lines at check-in counters, baggage drop-offs and, worst of all, security lanes. Waiting in long lines for security is one of the biggest contributors to travel-related anxiety — especially during busy travel periods like school break and the summer.
Thankfully, though, there's a way to largely bypass the security lines — and all the stress that comes with them. Enter CLEAR, the expedited airport security service that uses biometrics to verify your identity, eliminating the need to fumble around for your ID or passport.
What is the CLEAR airport security program?
In short, CLEAR uses your biometrics — either your eyes or fingerprint — to verify your identity, replacing the need for a TSA officer to manually check your passport or photo ID. Once your identity has been verified, you'll be able to bypass the lines of travelers waiting for their ID to be checked and enter the security screening area.
The first step to breezing through airport security is creating a CLEAR account online — where you can many times even receive a free two-month trial. Once that's complete, all you need to do is pass through an airport that supports CLEAR to finish the process. There, you'll need to present your photo ID, capture your biometric information and present your method of payment. Then, you're all set to use CLEAR wherever it's available.
Once you've activated your membership, you can then go to any airport that's supported by CLEAR and scan your boarding pass at a kiosk. After your biometrics are verified, you'll be taken to the front of the security line by a CLEAR staff member — passing by everyone else in line.
Note that in order to complete enrollment, you must be at least 18 years old and either a US citizen or legal permanent resident. In addition, you have to have one of the following forms of identification: US driver's license, US passport, US passport card, US-issued permanent resident card, a state-issued ID or a US military ID.
Frequent travelers have long been singing the praises of CLEAR, noting how the service has completely changed the airport experience for the better.
"I can count on one finger the number of times I've waited more than five minutes to get through security in the last 18 months," said Kyle Potter, executive editor of Thrifty Traveler, a travel and flight deal website. "I just walk into CLEAR, scan my eyes and cut to the front of the TSA PreCheck line."
As a frequent flyer myself, I love that I can count on CLEAR being at most of the airports I travel through on a regular basis. Knowing that I'll be headed to my gate within just a few minutes of stepping into the airport makes travel days mostly stress-free.
What is the difference between CLEAR and TSA PreCheck?
CLEAR is not a replacement for TSA PreCheck. In fact, CLEAR can best be maximized when it's used in tandem with TSA PreCheck. But what's the difference between the two programs?
PreCheck is a service that allows frequent, trusted travelers to move through airport security faster. Typically, members of the TSA PreCheck program don't have to remove their laptops and liquids from their bag, and nor do they have to take off their shoes.
Note that only travelers flying with participating airlines can use the PreCheck program. However, there are more than 85 airlines that are part of PreCheck and more than 200 airports across the country have dedicated PreCheck lanes.
CLEAR, meanwhile, is an expedited airport security service that allows its members to verify their identity using biometrics without having to show a physical form of identification to a TSA agent. Once a traveler's identity has been verified by a CLEAR kiosk, the traveler will be escorted to the front of the security line — either the PreCheck lane or the standard security lane. There's no need to wait in long lines with non-CLEAR members.
The sweet spot of zipping through airport security fast is when you use both of these services together. With a CLEAR membership, you can quickly verify your identity and then be swept to the front of the TSA PreCheck line, where you won't need to remove your laptop or liquids from your bag, nor will you need to remove your shoes.
Where can you find CLEAR?
CLEAR is available at more than 50 locations across the country, including airports, stadiums and other venues.
You'll find CLEAR at the following airports: Atlanta (ATL), Austin (AUS), Baltimore (BWI), Birmingham (BHM), Boise (BOI), Boston (BOS), Chicago (ORD and MDW), Cincinnati (CVG), Cleveland (CLE), Columbus (CMH), Dallas (DAL and DFW), Denver (DEN), Detroit (DTW), Fort Lauderdale (FLL), Greenville-Spartanburg (GSP), Houston (IAH and HOU), Las Vegas (LAS), Los Angeles (LAX), Miami (MIA), Milwaukee (MKE), Minneapolis (MSP), Nashville (BNA), Newark (EWR), New Orleans (MSY), New York (LGA and JFK), Oakland (OAK), Oklahoma City (OKC), (Ontario (ONT), Orlando (MCO), Palm Beach (PBI), Palm Springs (PSP), Phoenix (PHX), Sacramento (SMF), Salt Lake City (SLC), San Antonio (SAT), San Diego (SAN), San Francisco (SFO), San Jose (SJC), San Juan (SJU), Seattle (SEA), St. Louis (STL), Washington, D.C. (DCA and IAD) and Westchester (HPN).
What is the cost of a CLEAR membership?
A CLEAR membership costs $189 annually, and you can add up to three family members for $60 each per year. Additionally, all family members under 18 years old can use the CLEAR lane without a membership when traveling with their parents.
However, there are numerous ways to get a discounted — or even free — CLEAR membership.
Free 2-month trial
CLEAR often runs promotions where you can receive a free trial. Currently, new CLEAR members can take advantage of a two-month promotion.
Following the two free months, your card will automatically be charged at the full member annual rate of $189 for a 12-month paid membership. If you're not satisfied with CLEAR after your two-month trial, you can cancel any time before your account is set to renew for no additional cost.
This free two-month trial is a no-brainer for anyone looking to travel this year. You can take advantage of the benefits of CLEAR to skip the often long airport security lines.
Discounts with credit cards
Several credit cards offer card holders discounts on a CLEAR membership, and some even confer a complimentary membership. Let's take a look at the details.
Delta co-branded American Express card holders receive a $80 annual discount on membership, bringing the cost down to $109 per year. This includes cards like the Delta SkyMiles® Gold American Express Card, the Delta SkyMiles® Gold Business American Express Card, the Delta SkyMiles® Platinum American Express Card, the Delta SkyMiles® Platinum Business American Express Card, the Delta SkyMiles® Reserve American Express Card and the Delta SkyMiles® Reserve Business American Express Card.
United co-branded cardmembers also receive a $80 annual discount, bringing the cost down to $109 per year. This includes popular cards like the United℠ Explorer Card and the United Club℠ Infinite Card.
Other cards offer discounts in the form of statement credits for a CLEAR membership. Simply pay for your annual membership with the appropriate card, and you'll receive the discount automatically. For instance, the American Express® Green Card offers a $189 statement credit each year for CLEAR membership, bringing the cost down to just $0 annually.
And some of American Express' top-tier cards like The Platinum Card® from American Express, The Business Platinum Card® from American Express and the Centurion® Card from American Express offer statement credits of $189 annually, giving you a complimentary membership each year of card membership.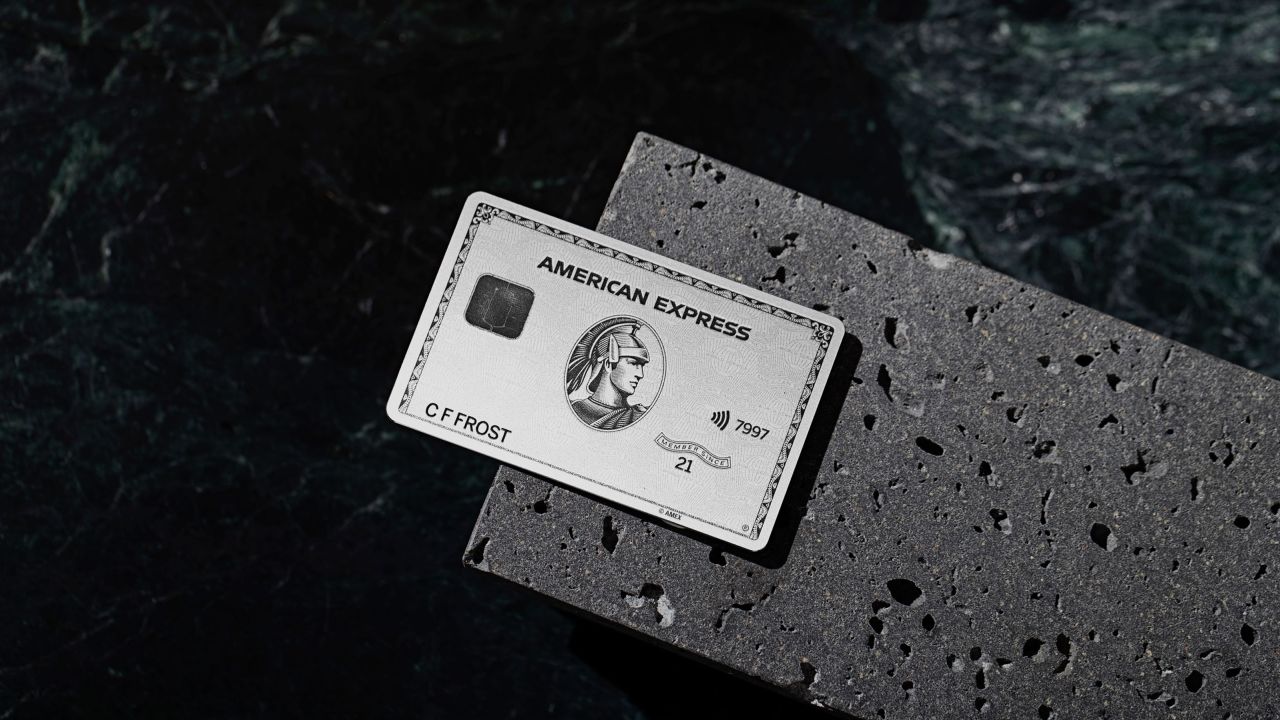 Discounts with frequent flyer programs
Thanks to partnerships with Delta and United, members of those airlines' frequent flyer programs can receive discounts on their memberships, and some elite members of each airline are entitled to free CLEAR memberships each year they hold that status.
General members of Delta's SkyMiles and United's MileagePlus program can pay $119 for an annual CLEAR membership instead of the typical $189. Delta Silver Medallion, Gold Medallion and Platinum Medallion elite members along with United Premier Silver, Premier Gold and Premier Platinum elite members can get a membership for $109 annually.
Finally, top-tier Delta Diamond Medallion elite members and United Premier 1K and Global Services members are entitled to a complimentary CLEAR membership each year they hold that level of status.
How to enroll in the CLEAR program
If you want to enroll in CLEAR for expedited airport security access, visit the CLEAR website and register with your name, email address, ZIP code and date of birth.
If you want to take advantage of the free two-month CLEAR trial, be sure to enroll here. Or, if you plan to take advantage of a statement credit via an eligible credit card, make sure that you pay for the cost of the CLEAR membership with that card.
Zip through airport security like a travel pro
With CLEAR, there's no need to show physical proof of identification. Instead, you can use your biometrics to zip through to the front of the airport security line. It's a no-brainer for traveling this year.
Looking for a travel credit card? Find out which cards CNN Underscored chose as our best travel credit cards currently available.