It's getting hard to think of ways that Samsung's Galaxy phones could be better, which is why the company hasn't reinvented the wheel for 2023. The Galaxy S23 and S23+ are all about subtle but smart refinements to our pick for the best Android phone, retaining the same gorgeous display and excellent cameras while delivering even faster performance, a more streamlined look and some of the best battery life we've ever tested on a smartphone.
That said, the S23 isn't the most exciting update for recent Galaxy buyers, and Samsung's unique flavor of Android may not be ideal for everyone. So who are the S23 and S23+ for? Here's what I think after living with Samsung's latest flagship for a week.
The Galaxy S23 is the best overall Android phone for the money, offering great performance, excellent cameras and some of the best battery life we've tested on a phone.
What we liked about it
A slick design and a gorgeous display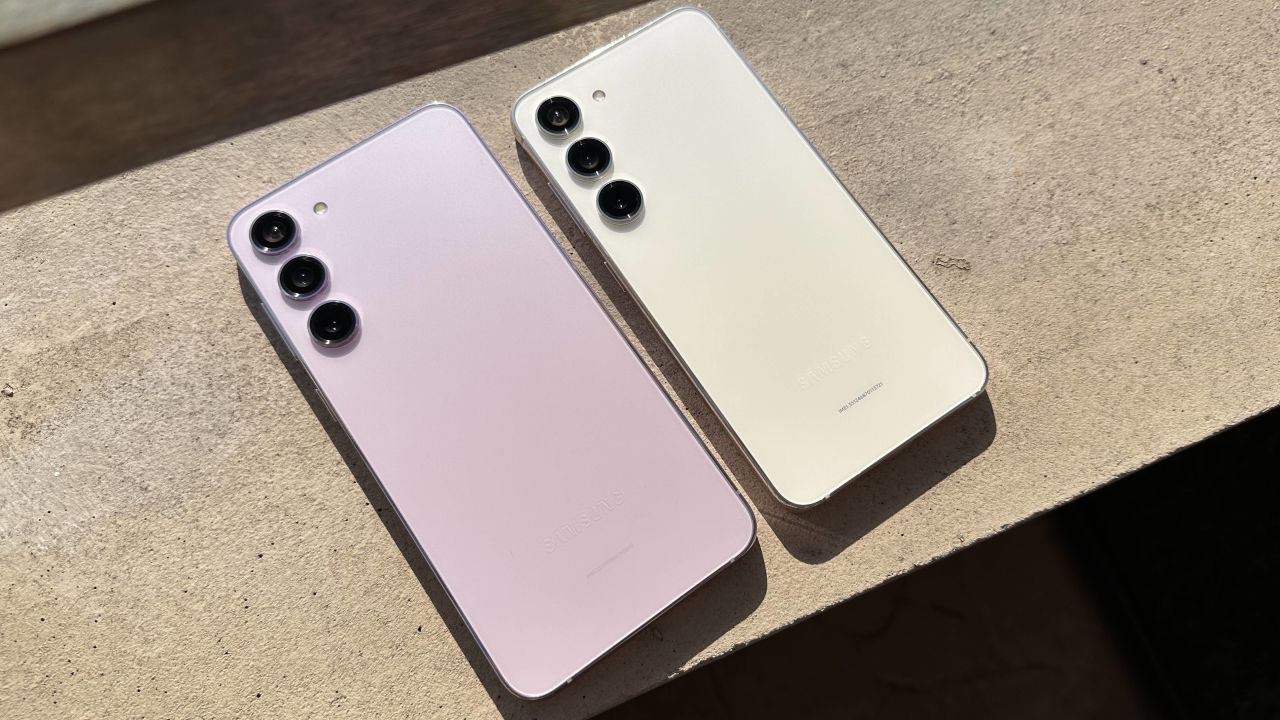 The Galaxy S23 and S23+ are two of the nicest phones I've gotten my hands on, offering some refinements from last year's models without messing with what already works. The S23's matte rear panel gives it a smooth, distinguished look that stands out from the glossy, smudge-prone competition, especially now that the camera bump from older models is gone.
Whereas the Galaxy S22 features a fairly large housing for its three camera lenses, the new S23 models are completely seamless on the back. Sure, the new camera lenses are bigger and stick out more, but I personally prefer the bump-free design. This minimalist, matte look also does a great job highlighting the gorgeous lavender and cream color options I tested, which offer just enough pop while still being slick and subdued. If those colors aren't your thing, you can also nab the phone in green, Phantom Black, graphite and lime, the latter two of which are exclusive to Samsung's website.
I found the standard 6.1-inch Galaxy S23 to be the perfect size for my hands. The 6.6-inch S23+ was still pleasantly lightweight, but its larger design often made using it a two-handed affair. Both of these phones sport curvy, glossy edges (unlike the flatter sides of the S23 Ultra) that felt a bit slippery to me, so you'll want to grab a case if you don't want to worry about them falling out of your hands. That said, if I were to pick my next phone by looks alone, the Galaxy S23 would be at the top of my list.
At this point, it feels redundant to say that a Samsung phone has a bright, colorful and ultra-smooth display, but it's once again a major highlight of this year's Galaxy device. I spent most of my time with the S23+ and its beautiful 6.6-inch AMOLED screen, which popped with color whether I was flipping through my app library or taking in the cosmic blues and reds of the "Ant-Man and the Wasp: Quantumania" trailer. Samsung's 120Hz displays continue to be some of the most fluid I've tested, allowing me to flip through websites and Reddit threads at lightning speed while making the basic iPhone 14's 60Hz display look sluggish by comparison.
Blazing fast performance
Most modern smartphones are pretty fast these days, but I was still struck by just how speedy and snappy the Galaxy S23 was in everyday use. This phone did everything I needed it to with lightning-fast responsiveness, whether I was flipping between more than a dozen open apps or scrolling through Twitter and Chrome at the same time in multitasking mode while a YouTube video played in picture-in-picture. When I switched over to the console-like action of Call of Duty Mobile, I was able to smoothly shoot and slide my way around the battlefield without any nasty slowdown or excessive heat — with the graphics and framerate both cranked to the max, no less.
This great performance can be chalked up to the phone's Snapdragon 8 Gen 2 processor, which is the same one you'll find in the more expensive S23 Ultra model. It proved to be just as impressive in our benchmark tests as it did in day-to-day testing, with performance scores that either kept up with or completely crushed the competition.
On Geekbench 6, the latest version of our general-use benchmark for everyday speed, Samsung's phone turned in an impressive multi-core score of 5,163. That's nearly neck-and-neck with the standard iPhone 14, a little bit behind the iPhone 14 Pro and significantly ahead of the Google Pixel 7 that's powered by Google's own Tensor G2 processor. You'll have a very hard time taxing this phone, and if you're a heavy multitasker or gamer, you'll be set for at least the next few years.
The Galaxy S23's fast performance is complemented by its equally snappy OneUI 5.1 software, which puts a Samsung-flavored skin on the latest Android 13 operating system. While the overall interface is busier than stock Android (more on that later), I found it easy to bounce around my go-to apps and quickly adjust settings on the fly. There are also some handy new perks this time in the form of Modes and Routines, which let you set up useful automations and profiles that allow the Galaxy S23 to behave exactly how you want it to throughout your day.
For example, I set up a work mode that only allowed select notifications from 9 a.m. to 5 p.m., as well as a sleep mode that kept my phone completely silent at night. You can even link specific wallpapers to specific modes, such as the less-distracting blue background I use during the day and the photo of my dog I have active during off-hours. And that's just scratching the surface — you can program Modes and Routines to activate all sorts of functions based on everything from your current activity (like running) or even a specific location. It's all very easy to set up, and more than reminiscent of how Apple's Focus profiles work on iOS 16.
Impressive all-around cameras
The Galaxy S22's excellent cameras are a big reason it earned our best Android phone spot last year, and the Galaxy S23 doesn't make any huge changes to that winning formula. Samsung's latest flagship once again takes great shots that are bursting with color and detail under most lighting conditions, this time with some noteworthy upgrades to selfies and night shots.
The S23's triple camera setup is virtually the same as last year's, packing a 50-megapixel wide camera, a 12-megapixel ultrawide lens for those extra-panoramic shots and a 10-megapixel telephoto camera that enables the phone's super-impressive 30x Space Zoom. It's not quite as exciting on paper as the ridiculous 200-megapixel shooter we loved on the more expensive S23 Ultra, but it's still a perfectly good setup that gave us great photos, selfies and videos in all kinds of environments.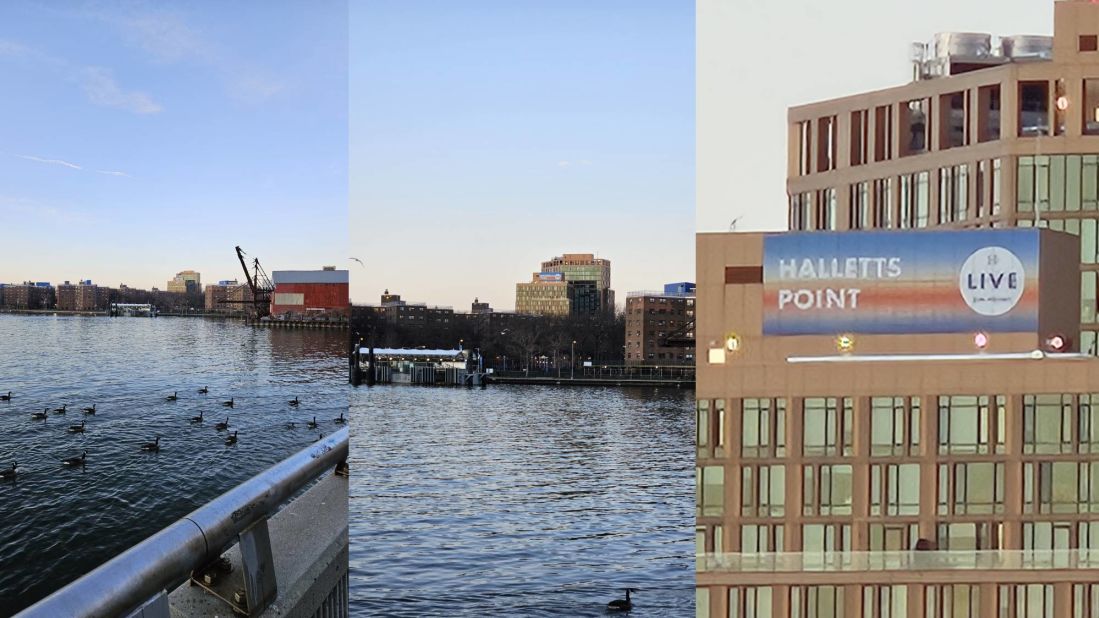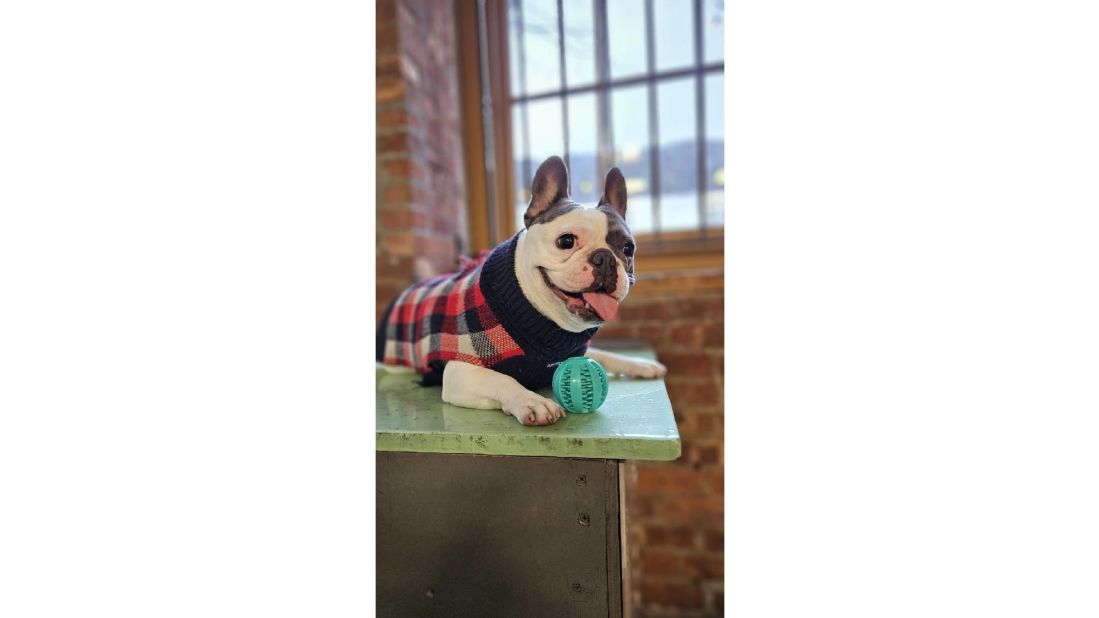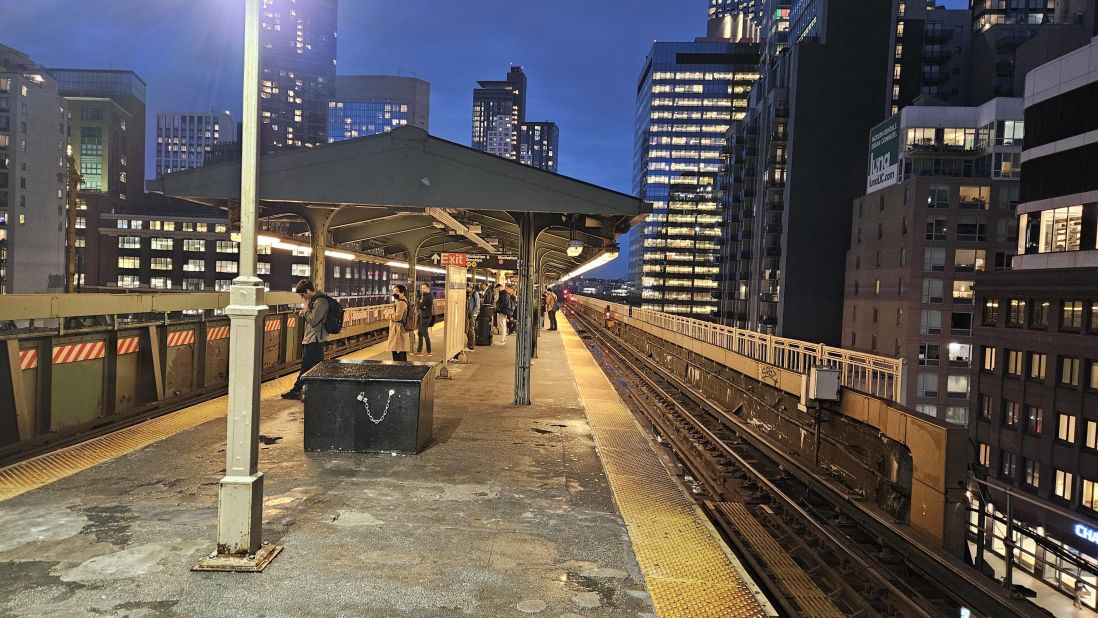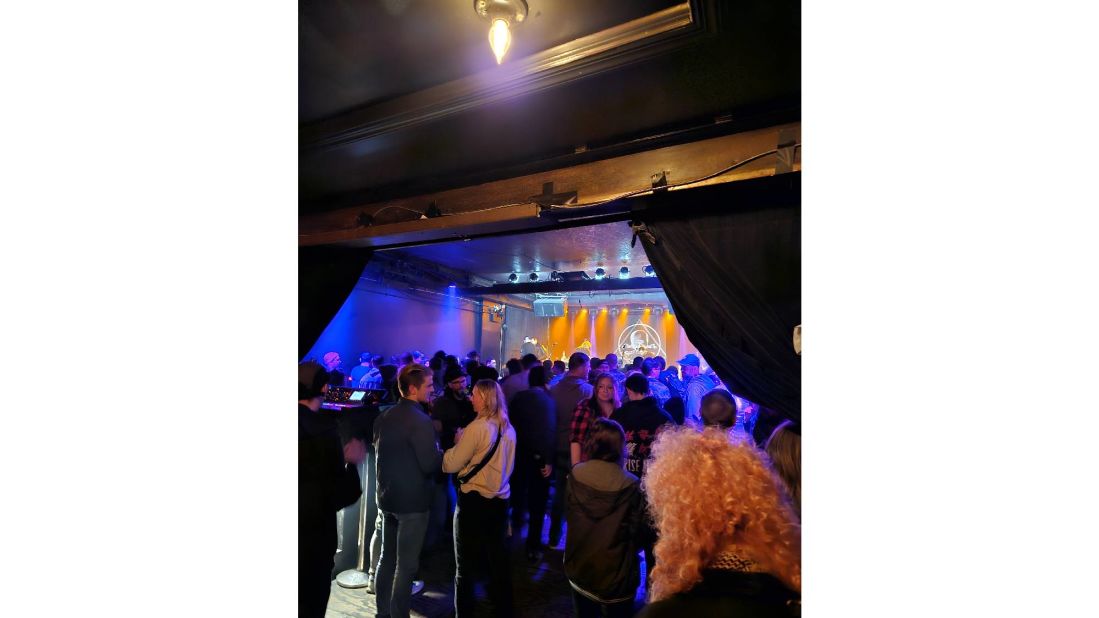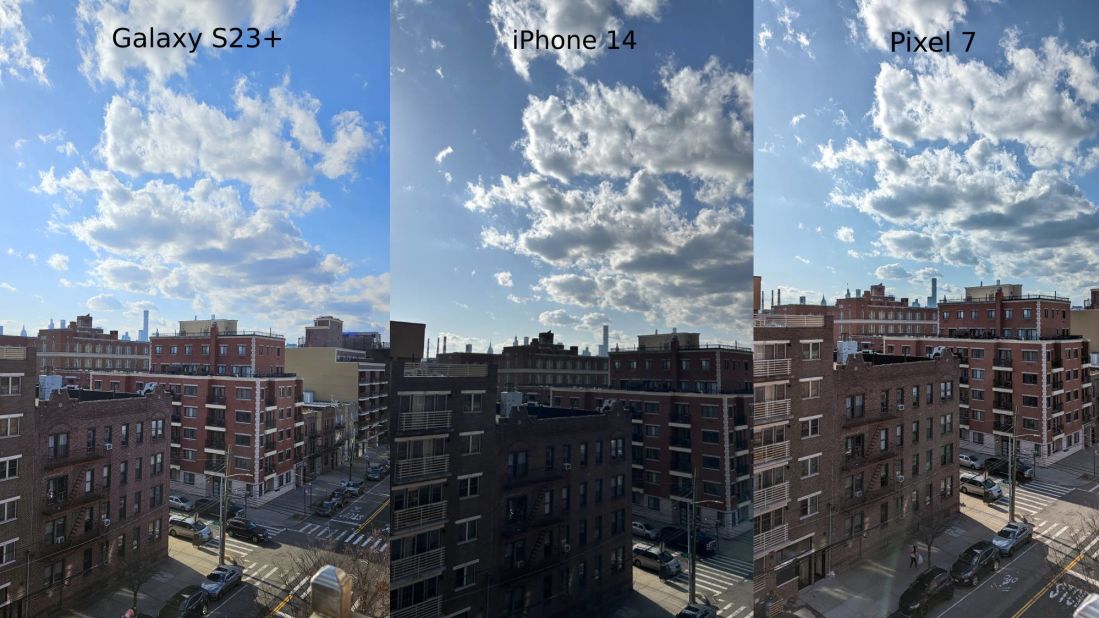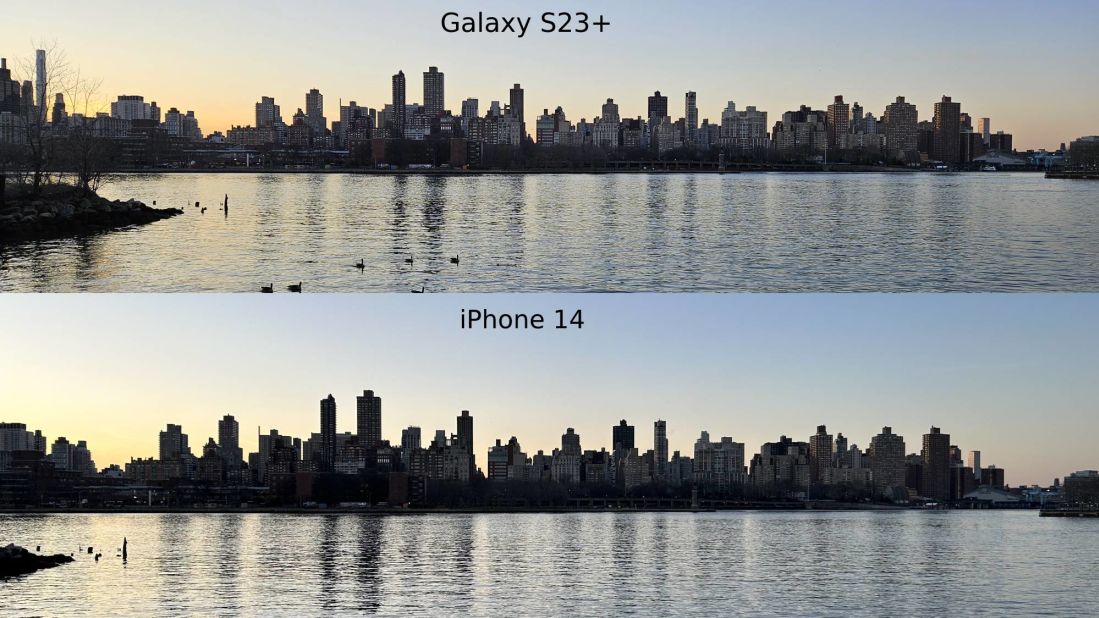 Samsung's Galaxy S23 and S23+ make the best Android phone even better
I found the Galaxy S23 to especially shine in bright daylight, capturing a gorgeous, sunny blue sky that looked more bold and vibrant than what I got from the iPhone 14 and Pixel 7. Samsung's phone captured every sprinkle of cinnamon in a shot of a dirty chai latte, and the dramatic portrait mode shots I took of my dog were frame-worthy.
If you like taking shots of stuff in the distance, the 30x Space Zoom on the S23 is once again a winner. I was able to clearly read the text of a very distant billboard that I shot with full zoom enabled, and also managed to get some decent snaps of the Empire State Building from my balcony in Queens. There was a significant loss of detail when using the full 30x zoom — I'd recommend 10x for the best results — but the fact that the S23 can even get that far is impressive. Samsung's entry-level flagships don't have the same wild 100x Space Zoom as the pricier S23 Ultra, but you still get much deeper zoom than on the iPhone 14 (5x) or the Pixel 7 (8x).
The Galaxy S23 mostly held up well in low light, as the outdoor shots I captured of the Manhattan skyline in the evening were nearly as colorful and detailed as what I got during the day. However, when I took things inside to photograph a small, dimly lit punk show in Brooklyn, there was some noticeable blur. When photographing my neighborhood at night on both the Galaxy S23 and iPhone 14, I could see houses more clearly — and the neon signage of local restaurants more boldly — on Samsung's phone.
Some of my favorite shots I snagged on the Galaxy S23 came from the phone's selfie camera, which enjoys a nice bump to 12 megapixels up from 10. The camera's zoomed-out group selfie mode made it easy to squeeze a friend into my shot without sacrificing any detail, while portrait mode took some excellent headshots with that nice bokeh effect. I was especially impressed by how much I could customize my portrait shots after the fact, with various filters, adjustable blur levels and some seriously impressive "studio lighting" that hid the fact that I was sitting in a dark bedroom. I didn't notice a massive jump in selfie quality compared to the Galaxy S22, but fine details (such as the individual hairs of my scraggly beard) did come through with less pixelation.
The Galaxy S23 can shoot 8K video at 30 frames per second, or up to 4K at 60 fps. I mostly stuck to the latter, and everything from the rippling waves of a river to the arrival of a speeding train looked gloriously smooth — when I was under decent lighting, at least. The clips I captured of the aforementioned concert were a bit less fluid due to the lack of light, but were still crisp and watchable enough to land on my Instagram story.
As is the case almost every generation, the Galaxy S23's camera skews toward colorful and more saturated, the iPhone 14 takes shots that are more neutral and natural and the Pixel 7 is somewhere in the middle. They're all fantastic camera phones, and picking between the three is a matter of personal preference — and also comes down to how much you care about special features like Google's Magic Eraser and the iPhone's auto-stabilizing Action mode. While I'm personally partial to the way photos look on the iPhone, the Galaxy S23's superior zoom, copious customization options and great overall color and detail make it one of the best mobile shooters out there.
Phenomenal battery life
You can confidently leave that portable charger at home — the Galaxy S23+ is one of the longest-lasting phones I've ever tested. Samsung's phone lasted an incredible 20 hours and 47 minutes on our battery test, which consists of continuous 4K video playback. That's a significant improvement in power efficiency compared to the 13 to 14 hours we got from last year's S22+ and S22 Ultra models and crushes the 15 hours we got from the Pixel 7 and Pixel 7 Pro. It was second only to the OnePlus 11, which lasted a smidge longer at 21 hours and 36 minutes.
This strong benchmark performance was mirrored in the real world, as I often went days without having to plug the Galaxy S23+ in during basic day-to-day use. And thanks to the Super Fast Charging 2.0 technology packed inside, I was able to juice up quickly, often going from 50% to a full charge in less than an hour. Your mileage may vary on the standard Galaxy S22 with its slightly smaller battery and lower-rated charging speeds, but overall, these are some of the longest-lasting smartphones you can buy.
What we didn't like about it
A lot of software you might not need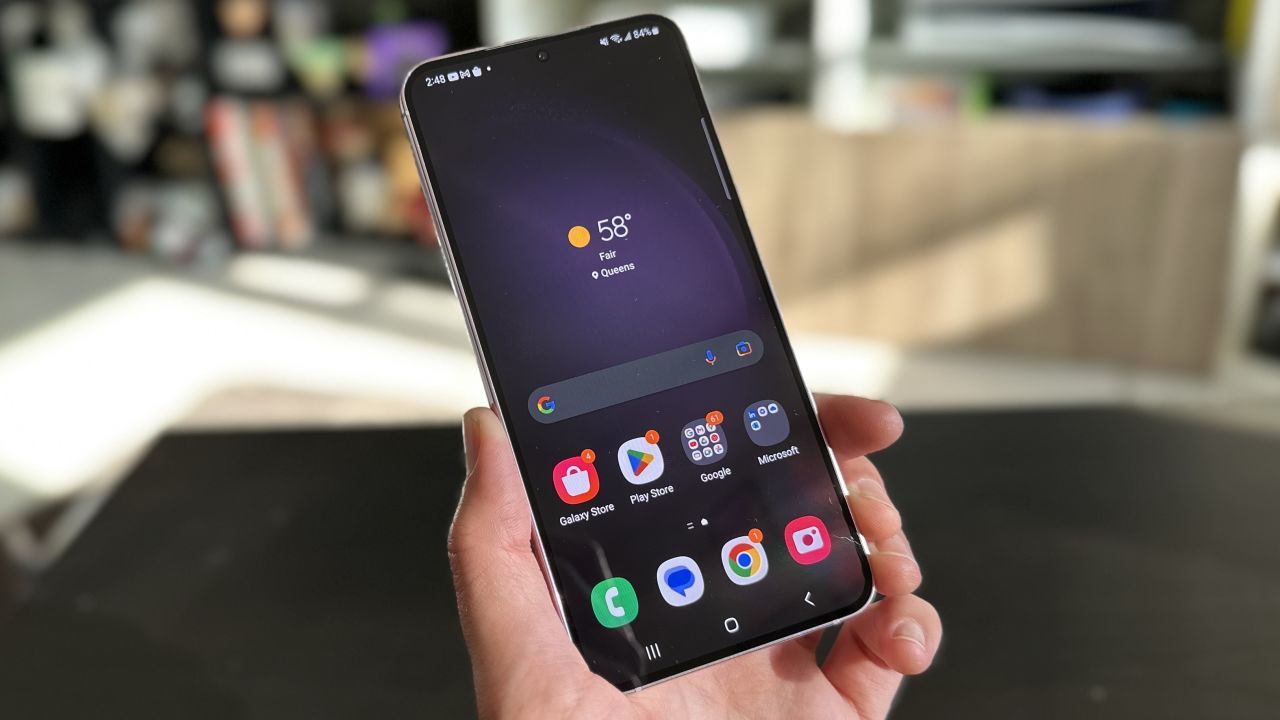 As smooth as Samsung's OneUI interface is, I find it to be pretty busy and cluttered compared to the clean Android experience you get on a Google Pixel phone. The phone comes preloaded with folders' worth of Samsung and Microsoft apps, which could be useful if you're deep in the Samsung ecosystem or want to get Office work done on the go. But for everyone else, these apps may seem like unnecessary and confusing bloatware. (Do we really need a Galaxy Store on top of the Google Play Store for apps?)
Granted, it's easy enough to delete the software you don't want, and there are a ton of launchers and themes available to make your Galaxy phone look and behave exactly how you want. But after using the Galaxy S23 side-by-side with a Pixel 7, I much prefer the latter's cleaner, simpler user experience.
How it compares
| | | | | |
| --- | --- | --- | --- | --- |
| Display | 6.1-inch Dynamic AMOLED 2X Full HD display, 120Hz | 6.6-inch Dynamic AMOLED 2X Full HD display, 120Hz | 6.1-inch 2532 x 1170 Super Retina XDR display, 60Hz | 6.3-inch 1080 x 2400 OLED display, 90Hz |
| Memory | 8GB | 8GB | 6GB | 8GB |
| Storage | 128GB / 256GB | 256GB / 512GB | 128GB / 256GB / 512GB | 128GB / 256GB |
| Processor | Snapdragon 8 Gen 2 | Snapdragon 8 Gen 2 | Apple A15 Bionic | Google Tensor G2 |
| Rear cameras | 50-megapixel wide camera, 12-megapixel ultrawide camera, 10-megapixel telephoto camera with 30X Space Zoom | 50-megapixel wide camera, 12-megapixel ultrawide camera, 10-megapixel telephoto camera with 30X Space Zoom | 48-megapixel main camera, 12-megapixel ultrawide camera, 12-megapixel telephoto | 50-megapixel wide camera, 12-megapixel ultrawide camera |
| Front camera | 12-megapixel wide camera | 12-megapixel wide camera | 12-megapixel TrueDepth camera | 10.8-megapixel |
| Size and weight | 5.76 x 2.79 x 0.3 inches, 5.93 ounces | 6.21 x 3 x 0.3 inches, 6.91 ounces | 5.78 x 2.82 x 0.31 inches, 6.07 ounces | 6.1 x 2.9 x 0.3 inches, 6.9 ounces |
| Colors | Green, Phantom Black, lavender, cream, graphite, lime | Green, Phantom Black, lavender, cream, graphite, lime | Midnight, Purple, Starlight, Product Red, blue | Obsidian, Snow, Lemongrass |
| Price | From $800 | From $1,000 | From $800 | From $399 |
Bottom line
The Samsung Galaxy S23 makes the best Android phone even better, packing speedy performance, great all-around cameras and some of the best battery life we've ever seen into a design that looks better than just about any other phone on the market. If you're long overdue for an upgrade (think Galaxy S20 or older) or are jumping into the Samsung fold for the first time and want to spend $1,000 or less, the S23 and S23+ are the Android phones to buy — especially since they're already going on sale frequently.
If you're not on a strict budget and want even better cameras — and an included S Pen for taking notes — the $1,200 Galaxy S23 Ultra is worth the splurge. And if you're looking to save money (or just want a cleaner Android experience), the Pixel 7 and Pixel 7 Pro can both be found for less than $600 these days, as long as you can live with slower performance and lower overall battery life. But for everyone else in the middle, the Galaxy S23 is the best overall Android phone for the money.