When I reviewed the OnePlus 10 Pro last year, the only thing that really stood out to me was that it was simply an alternative to the big dogs. With its solid performance, good camera, good battery life and nice design, it stood more as an affordable alternative to the Samsungs and Googles of the world than as a top-rate competitor.
Enter the OnePlus 11, the successor to the 10 Pro (even though its name doesn't make that immediately clear). During my few weeks with the device, I've noticed that I have very similar feelings about it. It checks most of the boxes for a modern flagship smartphone, and it feels solid enough to use over, say, a Galaxy S23+ or Pixel 7 Pro. However, it makes a few odd choices that make the experience a little less stellar than the competition. At least it's $100 cheaper than the 10 Pro was.
So, should you buy a OnePlus 11? Let's break it down.
An affordable Android alternative
The OnePlus 11 is a good pick for those seeking a flagship-quality Android phone for at least $100 less than most competitors. However, with a frustrating user experience and lack of wireless charging, many folks will be better off with the latest Pixel or Galaxy.
What we liked about it
The OnePlus 11 is simply beautiful
Look at this thing! It's hard to deny beauty when you see it, and the OnePlus 11 is just that: beautiful. My review unit came in Eternal Green, which is a bit more vibrant than the official images would lead you to believe. For those who'd rather have something sleek and unassuming, it also comes in Titan Black. (Oddly, OnePlus went with a frosted finish for the back glass on the Titan Black and glossy for the Eternal Green, and I wish they'd used the frosted finish on both).
OnePlus wanted to showcase a "modern elegance" with this phone, and I think the company achieved that. The glass on the back blends with the aluminum frame and camera housing almost seamlessly, while the curved sides and corners help the phone feel more comfortable to hold. The device is also pretty light. At 205 grams, it's considerably lighter than the 240-gram iPhone 14 Pro Max and even lighter than the 212-gram Pixel 7 Pro.
There's a USB-C port on the bottom for charging (more on that later), stereo speakers, a physical SIM tray (the superior way to implement SIM card support on a phone, cough cough Apple) and an array of microphones. There's also an alert slider on the right, which lets you toggle between ringer, vibrate and silent modes without having to turn your phone on. It was missing from last year's OnePlus 10T to much outrage, so I'm glad to see it back on this year's device.
A great display, solid performance and amazing haptics
OnePlus includes a 6.7-inch Super Fluid AMOLED display with a Quad HD+ (3216 x 1440) resolution and a 120Hz variable refresh rate. What does all that mean for the average user? You'll be getting one of the best screens available on a smartphone.
It's big, it's immersive and it's easy to hold thanks to the narrow aspect ratio. It can reach a peak brightness of 1,300 nits, which is enough that you won't be squinting to see your phone in direct sunlight. OnePlus also includes Dolby Vision HDR support, which makes the OnePlus 11 one of the first smartphones to integrate the technology. This means you can enjoy content produced using Dolby Vision HDR for richer colors and brightness, and you'll find lots of it on streaming platforms like Netflix, Apple TV Plus, Hulu and HBO Max.
And thanks to the 120Hz refresh rate, everything feels nice and smooth. If you're unfamiliar, a 120Hz refresh rate means the display is refreshing 120 times per second. That contrasts with the majority of phone screens, which refresh at 60 times per second. It's a massive leap forward from a smoothness perspective. OnePlus has been a pioneer when it comes to faster refresh rates, having been one of the first companies to ship a phone with a 90Hz refresh rate. It continues its reign with the OnePlus 11, which I'm thrilled to see.
Inside the device, OnePlus includes the latest Snapdragon 8 Gen 2 processor. It comes with either 8GB or 16GB of RAM, depending on which model you get, along with either 128GB or 256GB of storage. I have the higher-end 16GB/256GB model, and I can tell you that the performance is great. Juggling multiple apps at once, playing games and getting work done on the go are no match for these beefy specifications. They handle anything I throw at them with ease.
We ran benchmarks through GeekBench to get an idea of where the OnePlus 11 stands against the competition. Compared to the iPhone 14 Pro Max, the OnePlus device got crushed, but it managed to keep up with the Galaxy S23 Ultra on the multi-core front. Oh, and it beat out Google's Pixel 7 Pro.
OnePlus includes a new "Cryovelocity VC Cooling system" which is made up of crystalline-graphene materials to dissipate heat and keep your device cool while doing things like gaming. It's the largest in any OnePlus phone to date, and I can safely say that it's very effective. I never once had this phone get overly hot. It also helps with performance, since the phone won't have to throttle the chip due to extreme heat.
The OnePlus 11 features a bionic vibration motor that greatly improves the quality of vibrations and haptic feedback on the device. Typing on the keyboard, using quick shortcuts and the subtle vibrations from different interface elements all feel a lot stronger and higher quality than most other vibration motors. The iPhone remains the best at vibrations and haptics, but the OnePlus 11 isn't far behind. Other Android smartphones should take note of what OnePlus has done here.
Competitive camera quality
A lot of times, when you hear about smartphone cameras, three names jump out as the best in the game: Apple, Google and Samsung. I'm here to tell you that it's about time we tack OnePlus onto that list.
Full disclosure: I still think the company is behind the big three in terms of their camera technology. That being said, there's no question that the OnePlus 11, with its triple rear camera system tuned by Hasselblad, is a very capable system.
There's a new 50-megapixel main camera with a slightly larger sensor and an f/1.8 aperture. This helps the camera gather more light and detail in every situation, whether it be a bright sunny day or midnight. I tested this sensor the most to see whether it could keep up with my iPhone 14 Pro Max and Pixel 7 Pro, and I was surprised to find that it could. Sure, there's a slight dip in the amount of detail it could capture (I'm assuming this has to do with how OnePlus processes images), but the device could hold its own in side-by-side comparisons.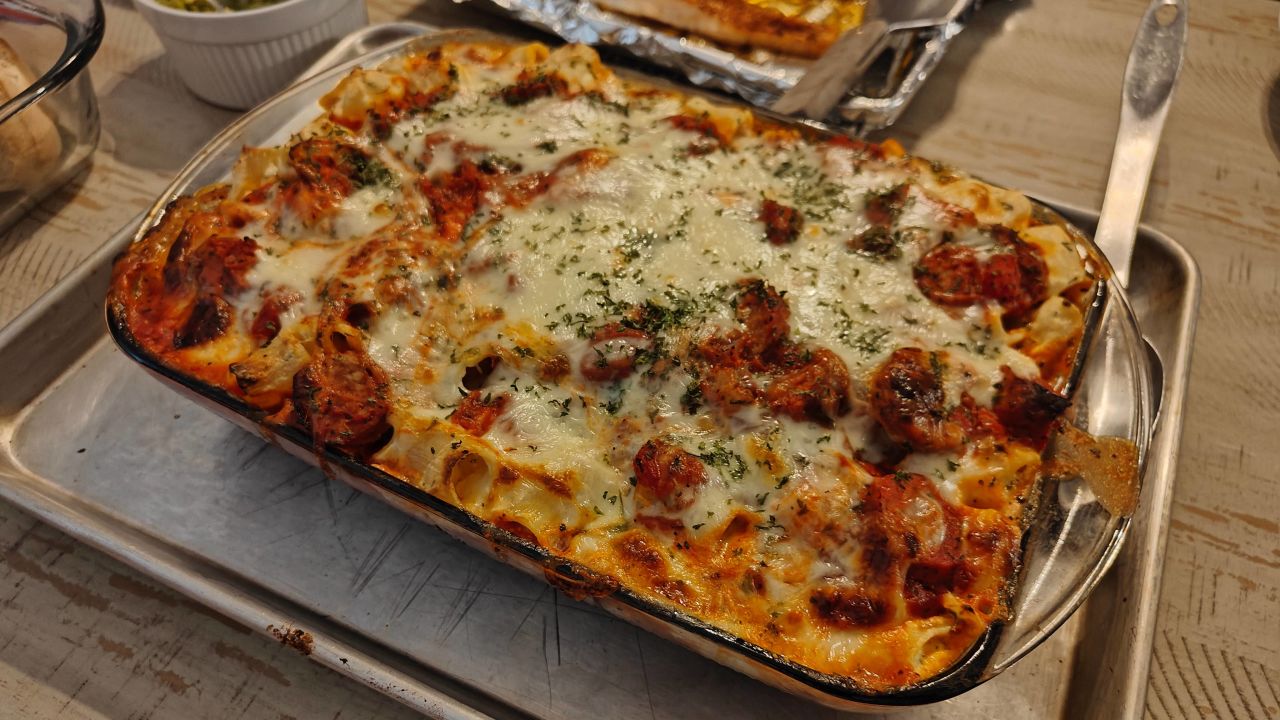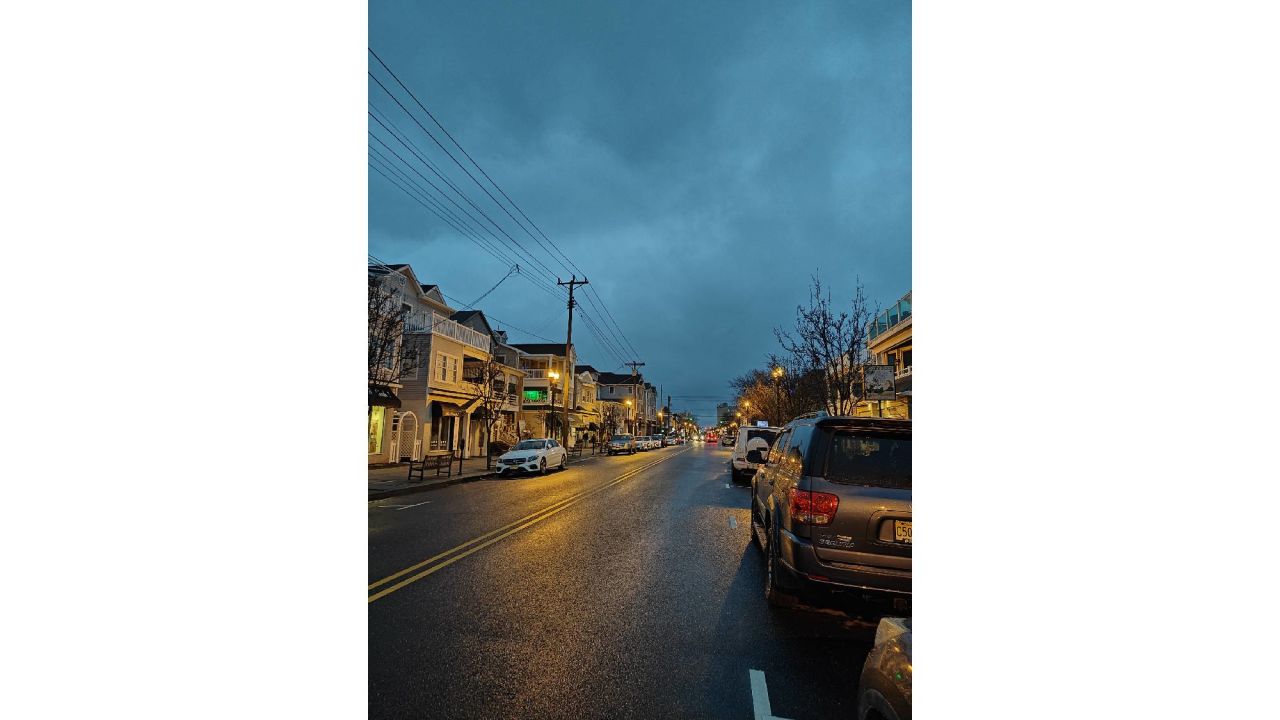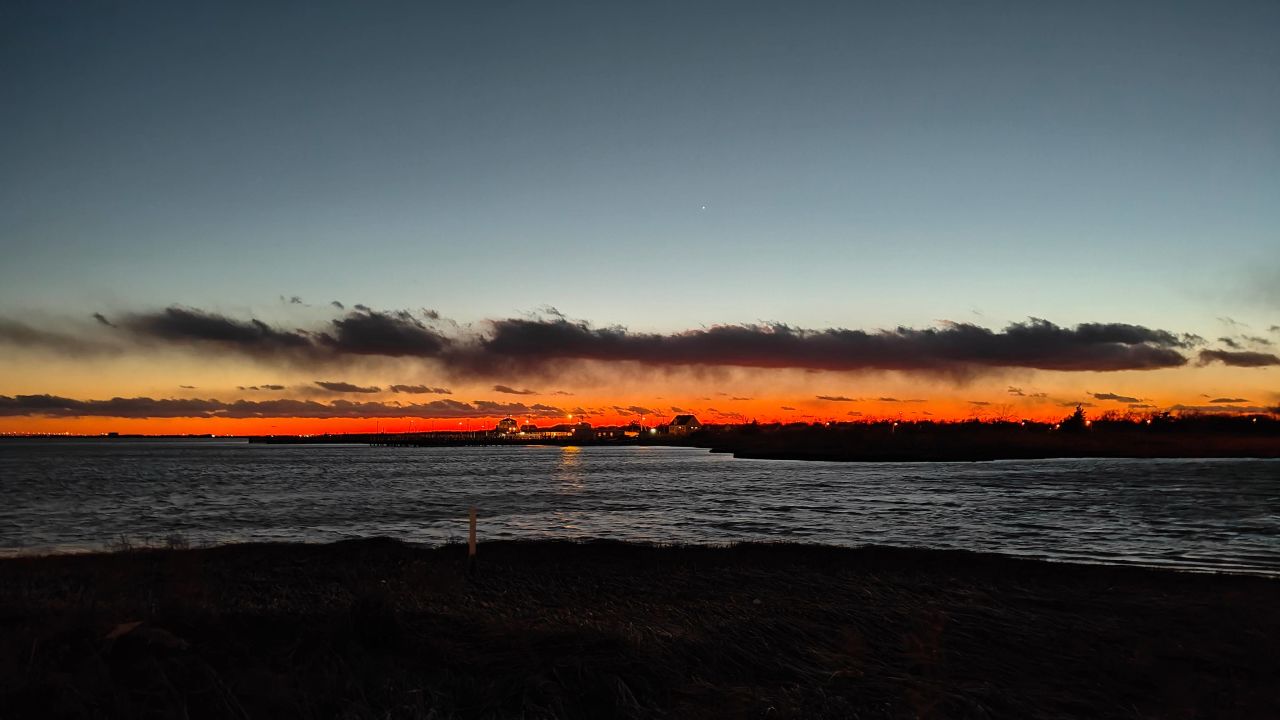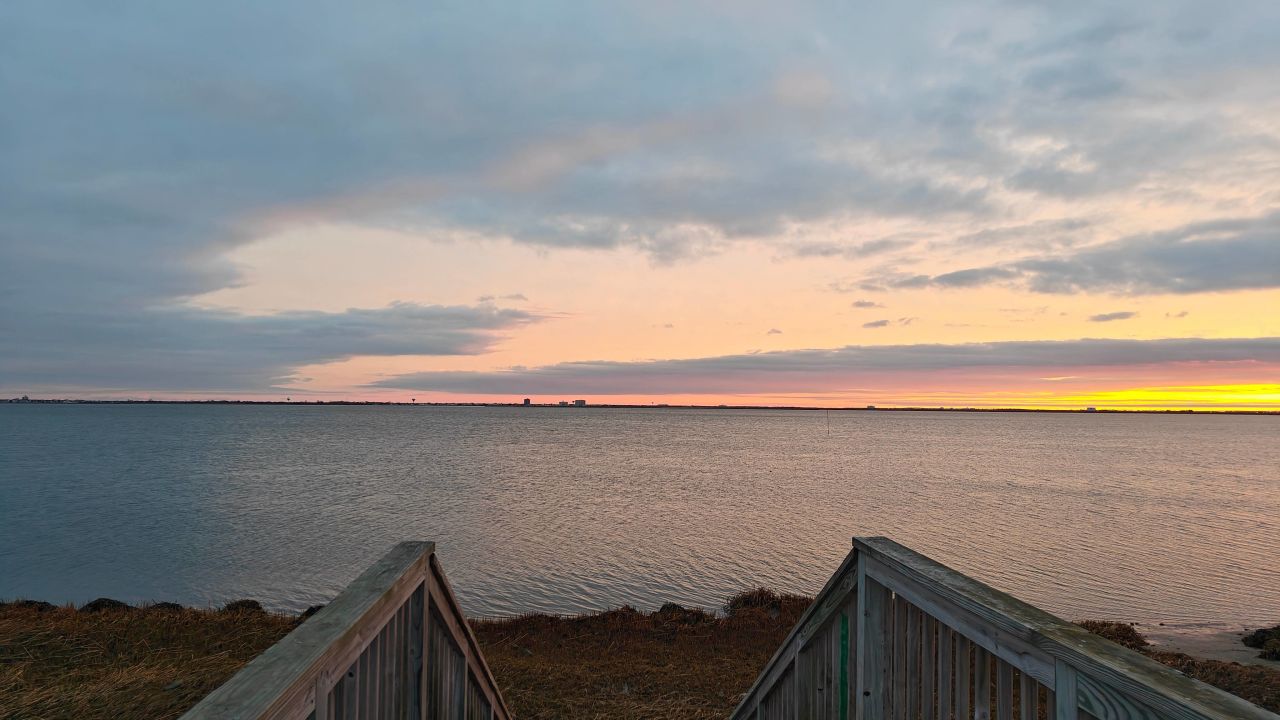 The OnePlus 11 is a great $699 Android phone — if you can live with its compromises
At night, the camera still gets crushed by the Pixel 7 Pro, which remains my favorite phone to use in the dark. However, it's still good enough if you want to take pictures at night without completely losing your subject to the darkness. The improved OIS (otherwise known as optical image stabilization) helps to keep the camera steady, which is especially important at night when capturing longer exposures.
The 48-megapixel 115-degree ultrawide camera takes a noticeable step down in quality from the main camera, but it's still perfectly fine when taking pictures during the day. Just try not to take very many wide-angle nighttime photos — they tend to fall apart pretty quickly.
Then there's the 32-megapixel telephoto lens, which comes with 2x optical zoom and up to 20x hybrid zoom. That's notably far behind other smartphones like the iPhone 14 Pro, Pixel 7 Pro and Samsung's Galaxy S23 Ultra, which can zoom in a staggering 100x.
But instead of zoom, OnePlus focused on delivering great portrait photos with its telephoto lens. These are easily some of the nicest portraits I've ever taken. The background gradually blurs like a full-blown DSLR camera, and I never captured an awkward cutout of my subject as a result of too much post-processing. If you like taking portraits with your smartphone, you'll like what the OnePlus 11 has to offer.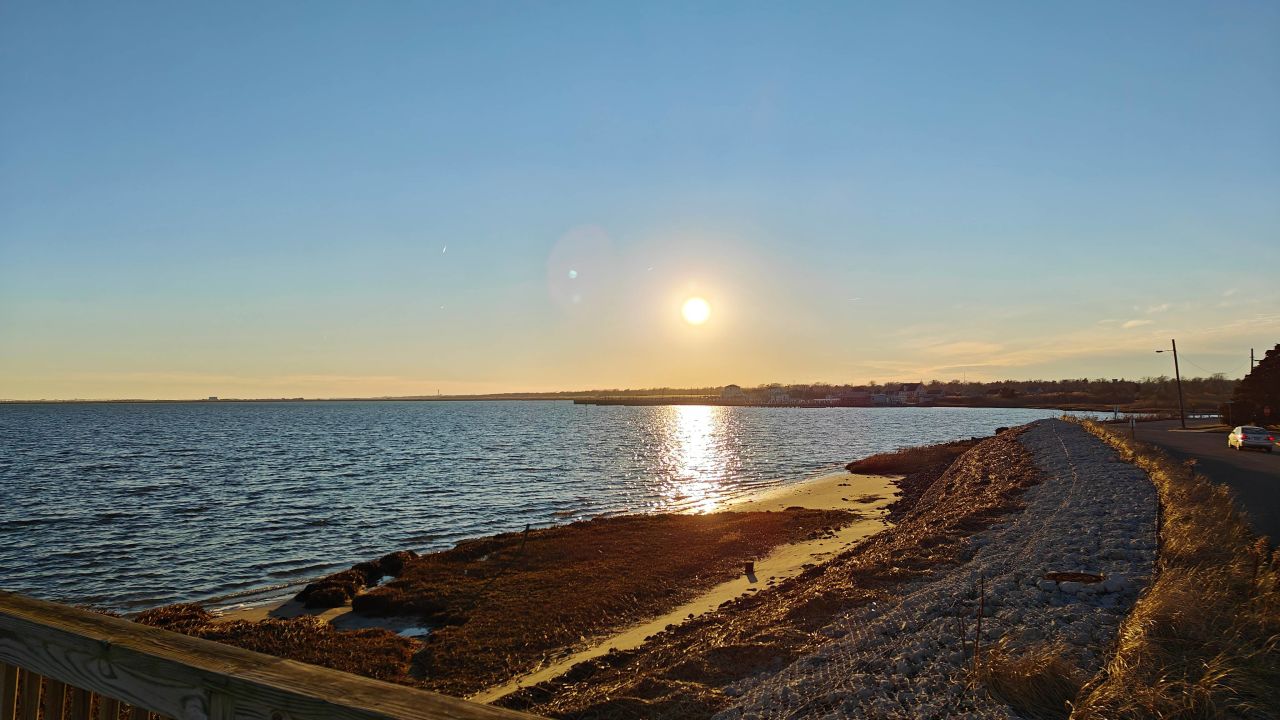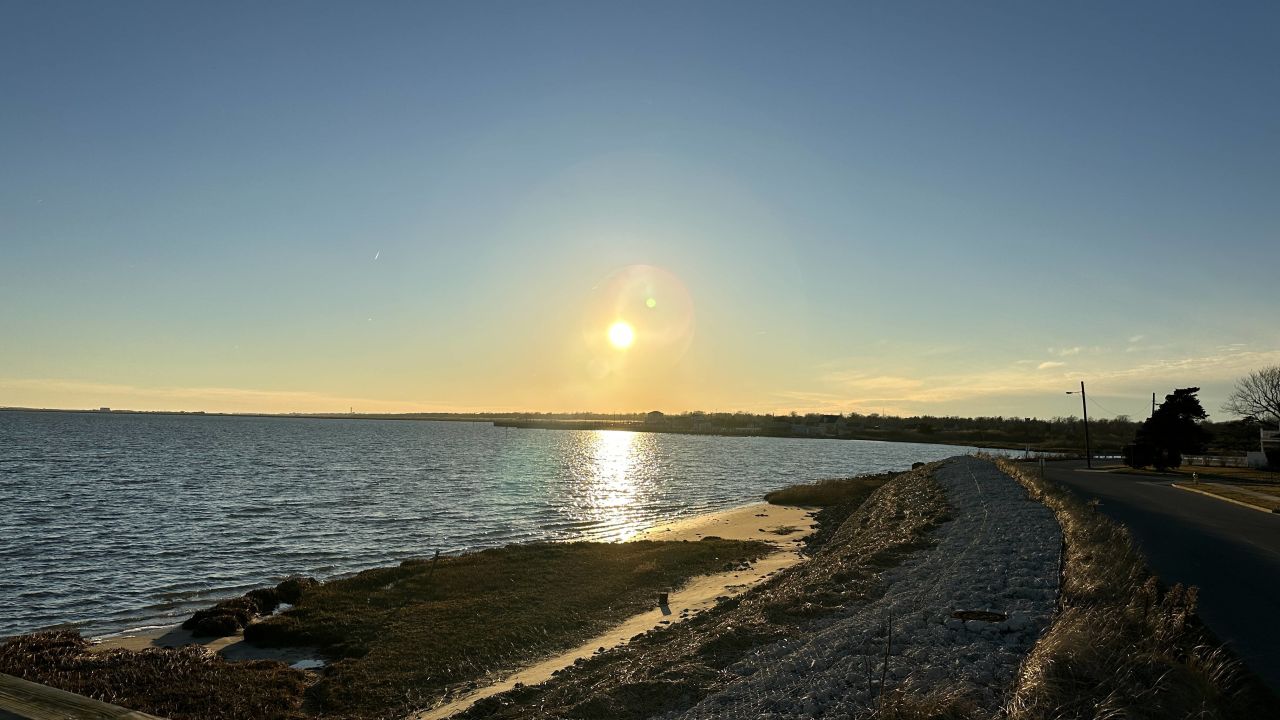 The OnePlus 11 is a great $699 Android phone — if you can live with its compromises
You may be wondering what that "Hasselblad" label means on the back of the OnePlus 11. It's a continuation of OnePlus' partnership with the legendary camera company that kicked off in 2021 with the OnePlus 9 series. Hasselblad takes OnePlus' hardware and applies its own tuning to make each picture you take seem more appealing. They look at color reproduction, contrast, highlights and more during the process.
If you're wondering whether this makes a difference, I can tell you it doesn't, at least not to the extent that OnePlus wants. These are very capable cameras, but it's hard to discern which extra adjustments Hasselblad made. If there's one good thing that came from this partnership, it's the Hasselblad-branded Pro mode, which gives you total control over how your photo will look. You can even shoot RAW photos, which is ideal for folks who like to edit their shots after the fact in programs like Photoshop.
Video quality is passable, albeit behind the iPhone 14 Pro, which remains the king of smartphone video. The 4K footage I recorded with the OnePlus 11 felt similar to footage I've recorded on the Pixel 7 Pro, with good color and not too much artifacting.
Long battery life and blazing-fast recharging
I was really impressed with the battery life on the OnePlus 11. OnePlus packed in a big 5,000mAh cell, and it comfortably carried me through full 16-hour days with 40% to 45% left in the tank at night. In our battery test where we loop a 4K video at 50% brightness until the phone dies, the device lasted a whopping 21 hours and 36 minutes. For context, the Pixel 7 Pro lasted just over 15 hours, while the Galaxy S22+ lasted under 14 hours. I can't remember the last time I had battery life this good on a OnePlus phone.
Of course, the big story isn't how long it'll last, but how quickly it can recharge. OnePlus includes its 80W SuperVOOC fast charging on the OnePlus 11, which can juice your phone up from zero to 100% in as little as 30 minutes. In our tests, it did just that, but in 32 minutes. To get to 50%, it only took 13 minutes and 43 seconds.
These are some of the fastest recharging speeds you'll find on any smartphone in the United States. In fact, it's only surpassed by OnePlus' own 10T smartphone, which includes 120W recharging. It's way faster than any iPhone, any Galaxy or any Pixel you can find. If you're constantly plugging your phone in, these charging speeds could legitimately change your life.
What we didn't like about it
OnePlus' software is just bad
OnePlus used to be one of the best companies if you wanted a clean, simple and speedy Android experience. Recently, the company has strayed away from that idea and divulged into a much more clunky, cumbersome Android experience after its software merged with sister company Oppo.
OxygenOS, as it's known, is now a lot more bloated and less enjoyable. The latest version of the system, OxygenOS 13 based on Android 13, is the heaviest version yet. With the company's new nature and cloud-like aesthetics, the system is bogged down with unnecessary effects, animations and redundant apps (an extra clock, calendar, photo gallery and more that coincide with Google's apps). The result is an experience that feels like the polar opposite of OnePlus' mantra of "fast and smooth."
During my time with the phone, I couldn't wait to switch away to something else. The entire system feels poorly optimized, to an extent that it seems to value battery life over performance. Despite there being a powerful Snapdragon 8 Gen 2 chip, 16GB of RAM and fast UFS 4.0 storage, the phone feels slow because of how choppy the software is.
When scrolling menus, social media and websites, I notice that the UI gets choppier and choppier until it catches up with itself and starts moving smoother. This seems like a problem with the variable refresh rate of the screen, with OxygenOS aggressively slowing it down at the wrong times to save battery life. I've also noticed that apps won't stay awake in the background as long as they should given the amount of RAM on this phone.
In addition, there seems to be some overarching UI element that forces things to scroll smoothly, even if it means it has to hang behind your finger on the screen. It's kind of like smooth scrolling in a web browser, except everywhere — not just vertical lists, but also folders, settings, the notification pane and more.
From almost every perspective — whether it's performance, usefulness or design — OxygenOS feels inferior to Samsung's One UI and Google's clean Pixel experience. It's by no means the same system OnePlus became famous for, and that's a shame.
There's no wireless charging
Wireless charging comes standard on flagship phones these days, so it's weird to see it missing from the OnePlus 11. It was available on the OnePlus 10 Pro last year, even going as fast as 50W with OnePlus' proprietary charger. If you rely on wireless charging a lot to juice up during the day, don't buy the OnePlus 11.
The dual "Reality" speakers are underwhelming
If you read through the speaker portion of OnePlus' press materials for the OnePlus 11, you'd think these speakers were the best thing since sliced bread. In reality (pun intended), they're incredibly generic.
OnePlus says that the stereo speakers on the device provide "ground-breaking audio quality" and the acoustic structure of a premium laptop. They also support Dolby Atmos, further pushing the company's dedication to integrating Dolby technologies. I played a lot of music on these speakers, from Morgan Wallen's "Last Night" and Frank Sinatra's "Summer Wind" to Mobb Deep's "Shook Ones, Pt. II" and The Association's "Along Comes Mary." None of it sounded exceptional, with each track feeling a bit hollow and muddy, especially at higher volumes.
The Dolby Atmos support is nice, but for a majority of the content you'll play on these speakers, you'll be left with subpar quality. I much prefer the speakers on the Pixel 7 Pro and iPhone 14 Pro Max.
It's really slippery, and the large size doesn't help
This is one of the slipperiest phones I've ever used. The back glass has a glossy finish that gives you zero grippability. What's more, it loves to slide off any table or soft surface that isn't perfectly level, so expect to be catching this phone a lot if you'll be setting it on armrests and crooked counters.
It also doesn't help that the OnePlus 11 is on the large side. There's no alternative model with a smaller screen, so you'll be stuck with the 6.7-inch panel, which will require two hands for operation more often than not.
How it compares
| | | | |
| --- | --- | --- | --- |
| Display | 6.7-inch 1440 x 3216 AMOLED Display, 120Hz | 6.7-inch 2796 x 1290 Super Retina XDR display, 120Hz | 6.7-inch 1440 x 3120 OLED display, 120Hz |
| Processor | Qualcomm Snapdragon 8 Gen 2 | Apple A16 Bionic | Google Tensor G2 |
| Memory | 8GB / 16GB | 6GB | 12GB |
| Storage | 128GB / 256GB | 128GB / 256GB / 512GB / 1TB | 128GB / 256GB / 512GB |
| Rear cameras | 50-megapixel main camera, 48-megapixel ultrawide camera, 32-megapixel telephoto | 48-megapixel main camera, 12-megapixel ultra-wide camera, 12-megapixel telephoto | 50-megapixel wide camera, 12-megapixel ultrawide camera, 48-megapixel telephoto camera |
| Front camera | 16-megapixel | 12-megapixel TrueDepth camera | 10.8-megapixel |
| Dimensions | 6.42 x 2.92 x 0.33 inches, 7.23 ounces | 5.81 x 2.81 x 0.31 inches, 7.27 ounces | 6.4 x 3 x 0.3 inches, 7.5 ounces |
| Colors | Eternal Green, Titan Black | Deep purple, gold, silver, Space Black | Obsidian, Snow, Hazel |
| Price | From $699 | From $1,099 | From $599 |
Bottom line
Despite its caveats, the OnePlus 11 is a great Android phone. For $699, you get a beautiful AMOLED display, strong specs, long battery life and some of the best cameras to ever grace a OnePlus phone. If you want a premium smartphone but don't want to spend flagship money, this might be the phone to get.
I say "might" because the trade-offs here are really strange. No wireless charging, a clunky interface on top of Android and underwhelming speakers are just some of the oddities associated with the OnePlus 11. You also have to deal with a large, slippery design.
There are definitely better phones out there. The iPhone 14 (our overall best smartphone pick) and Pixel 7 (which is deeply discounted right now) will give you better cameras and software experiences, while the Galaxy S23 is positioned to be one of the fastest phones of the year. But here's the thing: Outside of sales, they'll all cost you at least $100 more. Sometimes, that's just not worth it, especially since phones like the OnePlus 11 pack so much bang for the buck. If you have your heart set on not spending more than $800 on your next phone, you should take a look at OnePlus' latest offering.